Here are the 143 best handpicked famous poems about life categorized:
Famous poems about life struggles
Short poems about life
Famous poems about life's journey
Inspirational poems about life
So if you want the best collection of famous poems about life, then you're in the right place.
Let's get started!
My Favorite Famous Poem About Life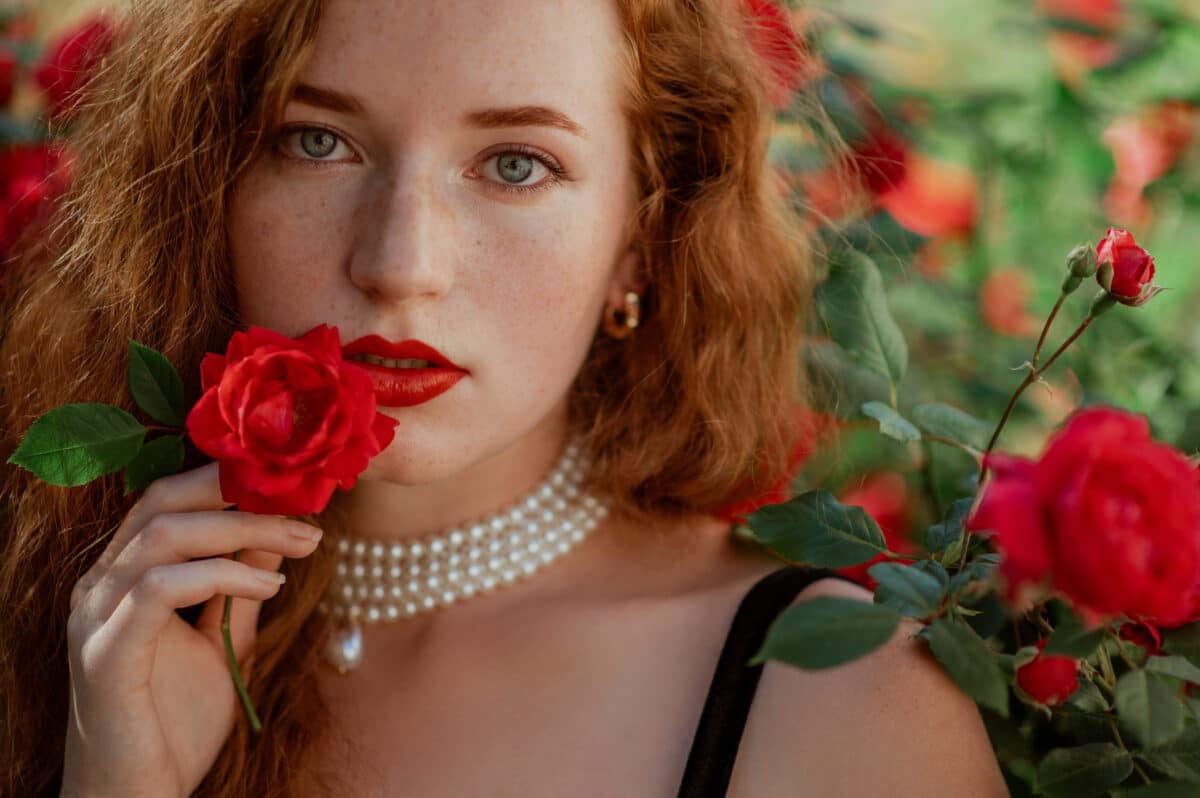 Life
by Charlotte Brontë

Life, believe, is not a dream
So dark as sages say;
Oft a little morning rain
Foretells a pleasant day.
Sometimes there are clouds of gloom,
But these are transient all;
If the shower will make the roses bloom,
O why lament its fall?
Rapidly, merrily,
Life's sunny hours flit by,
Gratefully, cheerily
Enjoy them as they fly!
What though Death at times steps in,
And calls our Best away?
What though sorrow seems to win,
O'er hope, a heavy sway?
Yet Hope again elastic springs,
Unconquered, though she fell;
Still buoyant are her golden wings,
Still strong to bear us well.
Manfully, fearlessly,
The day of trial bear,
For gloriously, victoriously,
Can courage quell despair!
Famous Poems About Life Struggles
O Me! O Life!
by Walt Whitman

O Me! O life! of the questions of these recurring,
Of the endless trains of the faithless, of cities fill'd with the foolish,
Of myself forever reproaching myself, (for who more foolish than I, and who more faithless?)
Of eyes that vainly crave the light, of the objects mean, of the struggle ever renew'd,
Of the poor results of all, of the plodding and sordid crowds I see around me,
Of the empty and useless years of the rest, with the rest me intertwined,
The question, O me! so sad, recurring—What good amid these, O me, O life?
What Is Our Life
by Sir Walter Raleigh

What is our life? The play of passion.
Our mirth? The music of division:
Our mothers' wombs the tiring-houses be,
Where we are dressed for life's short comedy.
The earth the stage; Heaven the spectator is,
Who sits and views whosoe'er doth act amiss.
The graves which hide us from the scorching sun
Are like drawn curtains when the play is done.
Thus playing post we to our latest rest,
And then we die in earnest, not in jest.
Old Ironsides
by Oliver Wendell Holmes

Ay, tear her tattered ensign down!
Long has it waved on high,
And many an eye has danced to see
That banner in the sky;
Beneath it rung the battle shout,
And burst the cannon's roar;—
The meteor of the ocean air
Shall sweep the clouds no more.

Her deck, once red with heroes' blood,
Where knelt the vanquished foe,
When winds were hurrying o'er the flood,
And waves were white below,
No more shall feel the victor's tread,
Or know the conquered knee;—
The harpies of the shore shall pluck
The eagle of the sea!

Oh, better that her shattered hulk
Should sink beneath the wave;
Her thunders shook the mighty deep,
And there should be her grave;
Nail to the mast her holy flag,
Set every threadbare sail,
And give her to the god of storms,
The lightning and the gale!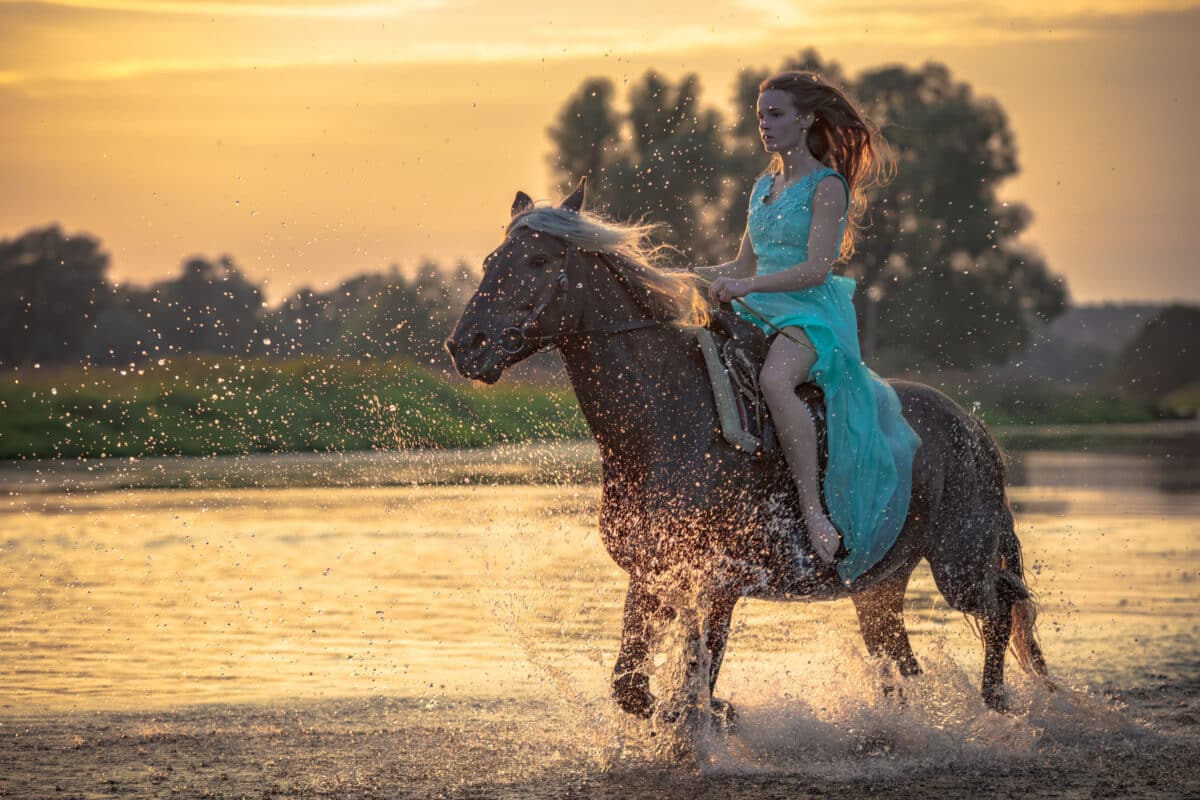 This Life
by William Drummond of Hawthornden

This Life, which seems so fair,
Is like a bubble blown up in the air
By sporting children's breath,
Who chase it everywhere
And strive who can most motion it bequeath.
And though it sometimes seem of its own might
Like to an eye of gold to be fixed there,
And firm to hover in that empty height,
That only is because it is so light.
—But in that pomp it doth not long appear;
For when 't is most admired, in a thought,
Because it erst was nought, it turns to nought.
As You Go Through Life
by Ella Wheeler Wilcox

Don't look for the flaws as you go through life;
And even when you find them,
It is wise and kind to be somewhat blind
And look for the virtue behind them.
For the cloudiest night has a hint of light
Somewhere in its shadows hiding;
It is better by far to hunt for a star,
Than the spots on the sun abiding.

The current of life runs ever away
To the bosom of God's great ocean.
Don't set your force 'gainst the river's course
And think to alter its motion.
Don't waste a curse on the universe –
Remember it lived before you.
Don't butt at the storm with your puny form,
But bend and let it go o'er you.

The world will never adjust itself
To suit your whims to the letter.
Some things must go wrong your whole life long,
And the sooner you know it the better.
It is folly to fight with the Infinite,
And go under at last in the wrestle;
The wiser man shapes into God's plan
As water shapes into a vessel.
Solitude
by Ella Wheeler Wilcox

Laugh, and the world laughs with you;
Weep, and you weep alone;
For the sad old earth must borrow its mirth,
But has trouble enough of its own.
Sing, and the hills will answer;
Sigh, it is lost on the air;
The echoes bound to a joyful sound,
But shrink from voicing care.

Rejoice, and men will seek you;
Grieve, and they turn and go;
They want full measure of all your pleasure,
But they do not need your woe.
Be glad, and your friends are many;
Be sad, and you lose them all,—
There are none to decline your nectared wine,
But alone you must drink life's gall.

Feast, and your halls are crowded;
Fast, and the world goes by.
Succeed and give, and it helps you live,
But no man can help you die.
There is room in the halls of pleasure
For a large and lordly train,
But one by one we must all file on
Through the narrow aisles of pain.
Life
by Ella Wheeler Wilcox

Life, like a romping school-boy full of glee,
Doth bear us on his shoulders for a time:
There is no path too steep for him to climb,
With strong lithe limbs, as agile and as free
As some young roe, he speeds by vale and sea,
By flowery mead, by mountain-peak sublime,
And all the world seems motion set to rhyme,
Till, tired out, he cries, "Now carry me!"
In vain we murmur. "Come," Life says, "Fair play!"
And seizes on us. God! He goads us so.
He does not let us sit down all the day.
At each new step we feel the burden grow,
Till our bent backs seem breaking as we go,
Watching for Death to meet us on the way.
It Might Have Been
by Ella Wheeler Wilcox

We will be what we could be. Do not say,
"It might have been, had not or that, or this."
No fate can keep us from the chosen way;
He only might who is.

We will do what we could do. Do not dream
Chance leaves a hero, all uncrowned to grieve.
I hold, all men are greatly what they seem;
He does who could achieve.

We will climb where we could climb. Tell me not
Of adverse storms that kept thee from the height.
What eagle ever missed the peak he sought?
He always climbs who might.

I do not like the phrase, "It might have been!"
It lacks all force, and life's best truths perverts:
For I believe we have, and reach, and win,
Whatever our deserts.
A Dream Within A Dream
by Edgar Allan Poe

Take this kiss upon the brow!
And, in parting from you now,
Thus much let me avow
You are not wrong, who deem
That my days have been a dream:
Yet if hope has flown away
In a night, or in a day,
In a vision or in none,
Is it therefore the less gone?
All that we see or seem
Is but a dream within a dream.

I stand amid the roar
Of a surf-tormented shore,
And I hold within my hand
Grains of the golden sand
How few! yet how they creep
Through my fingers to the deep
While I weep while I weep!
O God! can I not grasp
Them with a tighter clasp?
O God! can I not save
One from the pitiless wave?
Is all that we see or seem
But a dream within a dream?
Alone
by Edgar Allan Poe

From childhood's hour I have not been
As others were, I have not seen
As others saw, I could not bring
My passions from a common spring,
From the same source I have not taken
My sorrow, I could not awaken
My heart to joy at the same tone,
And all I loved, I loved alone,
Thou, in my childhood, in the dawn
Of a most stormy life, was drawn
From every depth of good and ill
The mystery which binds me still,
From the torrent, or the fountain,
From the red cliff of the mountain,
From the sun that round me roll'd
In its autumn tint of gold,
From the lightning in the sky
As it passed me flying by,
From the thunder and the storm,
And the cloud that took the form
(When the rest of Heaven was blue)
Of a demon in my view.
The Conqueror Worm
by Edgar Allan Poe

Lo! 'tis a gala night
Within the lonesome latter years!
An angel throng, bewinged, bedight
In veils, and drowned in tears,
Sit in a theatre, to see
A play of hopes and fears,
While the orchestra breathes fitfully
The music of the spheres.

Mimes, in the form of God on high,
Mutter and mumble low,
And hither and thither fly
Mere puppets they, who come and go
At bidding of vast formless things
That shift the scenery to and fro,
Flapping from out their Condor wings
Invisible Wo!

That motley drama oh, be sure
It shall not be forgot!
With its Phantom chased for evermore,
By a crowd that seize it not,
Through a circle that ever returneth in
To the self-same spot,
And much of Madness, and more of Sin,
And Horror the soul of the plot.

But see, amid the mimic rout
A crawling shape intrude!
A blood-red thing that writhes from out
The scenic solitude!
It writhes! it writhes! with mortal pangs
The mimes become its food,
And the angels sob at vermin fangs
In human gore imbued.

Out out are the lights out all!
And, over each quivering form,
The curtain, a funeral pall,
Comes down with the rush of a storm,
And the angels, all pallid and wan,
Uprising, unveiling, affirm
That the play is the tragedy, "Man,"
And its hero the Conqueror Worm.
The Valley of Unrest
by Edgar Allan Poe

Once it smiled a silent dell
Where the people did not dwell;
They had gone unto the wars,
Trusting to the mild-eyed stars,
Nightly, from their azure towers,
To keep watch above the flowers,
In the midst of which all day
The red sun-light lazily lay,
Now each visitor shall confess
The sad valley's restlessness.
Nothing there is motionless,
Nothing save the airs that brood
Over the magic solitude.
Ah, by no wind are stirred those trees
That palpitate like the chill seas
Around the misty Hebrides!
Ah, by no wind those clouds are driven
That rustle through the unquiet Heaven
Unceasingly, from morn till even,
Over the violets there that lie
In myriad types of the human eye,
Over the lilies that wave
And weep above a nameless grave!
They wave:, from out their fragrant tops
Eternal dews come down in drops.
They weep:, from off their delicate stems
Perennial tears descend in gems.
Imitation
by Edgar Allan Poe

A dark unfathomed tide
Of interminable pride,
A mystery, and a dream,
Should my early life seem;
I say that dream was fraught
With a wild and waking thought
Of beings that have been,
Which my spirit hath not seen,
Had I let them pass me by,
With a dreaming eye!
Let none of earth inherit
That vision of my spirit;
Those thoughts I would control,
As a spell upon his soul:
For that bright hope at last
And that light time have past,
And my worldly rest hath gone
With a sigh as it passed on:
I care not though it perish
With a thought I then did cherish.
Birches
by Robert Frost

When I see birches bend to left and right
Across the lines of straighter darker trees,
I like to think some boy's been swinging them.
But swinging doesn't bend them down to stay.
Ice-storms do that. Often you must have seen them
Loaded with ice a sunny winter morning
After a rain. They click upon themselves
As the breeze rises, and turn many-colored
As the stir cracks and crazes their enamel.
Soon the sun's warmth makes them shed crystal shells
Shattering and avalanching on the snow-crust,
Such heaps of broken glass to sweep away
You'd think the inner dome of heaven had fallen.
They are dragged to the withered bracken by the load,
And they seem not to break; though once they are bowed
So low for long, they never right themselves:
You may see their trunks arching in the woods
Years afterwards, trailing their leaves on the ground
Like girls on hands and knees that throw their hair
Before them over their heads to dry in the sun.
But I was going to say when Truth broke in
With all her matter-of-fact about the ice-storm
(Now am I free to be poetical?)
I should prefer to have some boy bend them
As he went out and in to fetch the cows,
Some boy too far from town to learn baseball,
Whose only play was what he found himself,
Summer or winter, and could play alone.
One by one he subdued his father's trees
By riding them down over and over again
Until he took the stiffness out of them,
And not one but hung limp, not one was left
For him to conquer. He learned all there was
To learn about not launching out too soon
And so not carrying the tree away
Clear to the ground. He always kept his poise
To the top branches, climbing carefully
With the same pains you use to fill a cup
Up to the brim, and even above the brim.
Then he flung outward, feet first, with a swish,
Kicking his way down through the air to the ground.
So was I once myself a swinger of birches.
And so I dream of going back to be.
It's when I'm weary of considerations,
And life is too much like a pathless wood
Where your face burns and tickles with the cobwebs
Broken across it, and one eye is weeping
From a twig's having lashed across it open.
I'd like to get away from earth awhile
And then come back to it and begin over.
May no fate willfully misunderstand me
And half grant what I wish and snatch me away
Not to return. Earth's the right place for love:
I don't know where it's likely to go better.
I'd like to go by climbing a birch tree,
And climb black branches up a snow-white trunk
Toward heaven, till the tree could bear no more,
But dipped its top and set me down again.
That would be good both going and coming back.
One could do worse than be a swinger of birches.
Mending Wall
by Robert Frost

Something there is that doesn't love a wall,
That sends the frozen-ground-swell under it,
And spills the upper boulders in the sun;
And makes gaps even two can pass abreast.
The work of hunters is another thing:
I have come after them and made repair
Where they have left not one stone on a stone,
But they would have the rabbit out of hiding,
To please the yelping dogs. The gaps I mean,
No one has seen them made or heard them made,
But at spring mending-time we find them there.
I let my neighbour know beyond the hill;
And on a day we meet to walk the line
And set the wall between us once again.
We keep the wall between us as we go.
To each the boulders that have fallen to each.
And some are loaves and some so nearly balls
We have to use a spell to make them balance:
"Stay where you are until our backs are turned!"
We wear our fingers rough with handling them.
Oh, just another kind of out-door game,
One on a side. It comes to little more:
There where it is we do not need the wall:
He is all pine and I am apple orchard.
My apple trees will never get across
And eat the cones under his pines, I tell him.
He only says, "Good fences make good neighbours."
Spring is the mischief in me, and I wonder
If I could put a notion in his head:
"Why do they make good neighbours? Isn't it
Where there are cows? But here there are no cows.
Before I built a wall I'd ask to know
What I was walling in or walling out,
And to whom I was like to give offense.
Something there is that doesn't love a wall,
That wants it down." I could say "Elves" to him,
But it's not elves exactly, and I'd rather
He said it for himself. I see him there
Bringing a stone grasped firmly by the top
In each hand, like an old-stone savage armed.
He moves in darkness as it seems to me,
Not of woods only and the shade of trees.
He will not go behind his father's saying,
And he likes having thought of it so well
He says again, "Good fences make good neighbours."
From "I Sing the Body Electric"
by Walt Whitman

I sing the Body electric;
The armies of those I love engirth me, and I engirth them;
They will not let me off till I go with them, respond to them,
And discorrupt them, and charge them full with the charge of the Soul.

Was it doubted that those who corrupt their own bodies conceal themselves;
And if those who defile the living are as bad as they who defile the dead?
And if the body does not do as much as the Soul?
And if the body were not the Soul, what is the Soul?
Sonnet: On Seeing The Elgin Marbles
by John Keats

My spirit is too weak, mortality
Weighs heavily upon me like unwilling sleep,
And each imagined pinnacle and steep
of godlike hardship tells me I must die
Like a sick eagle looking at the sky.
Yet 'tis a gentle luxury to weep
That I have not the cloudy winds to keep,
Fresh for the opening of the morning's eye.
Such dim-conceived glories of the brain
Bring round the heart an undescribable feud;
So do these wonders a most dizzy pain,
That mingles Grecian grandeur with the rude
Wasting of old Time, with a billowy main,
A sun, a shadow of a magnitude.
To Sleep
by John Keats

O soft embalmer of the still midnight,
Shutting, with careful fingers and benign,
Our gloom-pleas'd eyes, embower'd from the light,
Enshaded in forgetfulness divine:
O soothest Sleep! if so it please thee, close
In midst of this thine hymn my willing eyes,
Or wait the "Amen," ere thy poppy throws
Around my bed its lulling charities.
Then save me, or the passed day will shine
Upon my pillow, breeding many woes,—
Save me from curious Conscience, that still lords
Its strength for darkness, burrowing like a mole;
Turn the key deftly in the oiled wards,
And seal the hushed Casket of my Soul.
The Vision of Hell or the Inferno: Canto 1
by Dante

In the midway of this our mortal life,
I found me in a gloomy wood, astray
Gone from the path direct: and e'en to tell
It were no easy task, how savage wild
That forest, how robust and rough its growth,
Which to remember only, my dismay
Renews, in bitterness not far from death.
Yet to discourse of what there good befell,
All else will I relate discover'd there.
How first I enter'd it I scarce can say,
Such sleepy dullness in that instant weigh'd
My senses down, when the true path I left,
But when a mountain's foot I reach'd, where clos'd
The valley, that had pierc'd my heart with dread,
I look'd aloft, and saw his shoulders broad
Already vested with that planet's beam,
Who leads all wanderers safe through every way.

Then was a little respite to the fear,
That in my heart's recesses deep had lain,
All of that night, so pitifully pass'd:
And as a man, with difficult short breath,
Forespent with toiling, 'scap'd from sea to shore,
Turns to the perilous wide waste, and stands
At gaze; e'en so my spirit, that yet fail'd
Struggling with terror, turn'd to view the straits,
That none hath pass'd and liv'd. My weary frame
After short pause recomforted, again
I journey'd on over that lonely steep,

The hinder foot still firmer. Scarce the ascent
Began, when, lo! a panther, nimble, light,
And cover'd with a speckled skin, appear'd,
Nor, when it saw me, vanish'd, rather strove
To check my onward going; that ofttimes
With purpose to retrace my steps I turn'd.
The Weary Blues
by Langston Hughes

Droning a drowsy syncopated tune,
Rocking back and forth to a mellow croon,
I heard a Negro play.
Down on Lenox Avenue the other night
By the pale dull pallor of an old gas light
He did a lazy sway . . .
He did a lazy sway . . .
To the tune o' those Weary Blues.
With his ebony hands on each ivory key
He made that poor piano moan with melody.
O Blues!
Swaying to and fro on his rickety stool
He played that sad raggy tune like a musical fool.
Sweet Blues!
Coming from a black man's soul.
O Blues!
In a deep song voice with a melancholy tone
I heard that Negro sing, that old piano moan—
"Ain't got nobody in all this world,
Ain't got nobody but ma self.
I's gwine to quit ma frownin'
And put ma troubles on the shelf."

Thump, thump, thump, went his foot on the floor.
He played a few chords then he sang some more—
"I got the Weary Blues
And I can't be satisfied.
Got the Weary Blues
And can't be satisfied—
I ain't happy no mo'
And I wish that I had died."
And far into the night he crooned that tune.
The stars went out and so did the moon.
The singer stopped playing and went to bed
While the Weary Blues echoed through his head.
He slept like a rock or a man that's dead.
From "The New Life" (La Vita Nuova)
by Dante Alighieri, translated by Dante Gabriel Rossetti

All ye that pass along Love's trodden way,
Pause ye awhile and say
If there be any grief like unto mine:
I pray you that you hearken a short space
Patiently, if my case
Be not a piteous marvel and a sign.
Love (never, certes, for my worthless part,
But of his own great heart,)
Vouchsafed to me a life so calm and sweet
That oft I heard folk question as I went
What such great gladness meant:—
They spoke of it behind me in the street.
But now that fearless bearing is all gone
Which with Love's hoarded wealth was given me;
Till I am grown to be
So poor that I have dread to think thereon.
And thus it is that I, being like as one
Who is ashamed and hides his poverty,
Without seem full of glee,
And let my heart within travail and moan.
The World Is Too Much With Us
by William Wordsworth

The world is too much with us; late and soon,
Getting and spending, we lay waste our powers:
Little we see in Nature that is ours;
We have given our hearts away, a sordid boon!
This Sea that bares her bosom to the moon;
The winds that will be howling at all hours,
And are up-gathered now like sleeping flowers;
For this, for everything, we are out of tune,
It moves us not. Great God! I'd rather be
A Pagan suckled in a creed outworn;
So might I, standing on this pleasant lea,
Have glimpses that would make me less forlorn;
Have sight of Proteus rising from the sea;
Or hear old Triton blow his wreathed horn.
A Party of Lovers
by John Keats

Pensive they sit, and roll their languid eyes,
Nibble their toast, and cool their tea with sighs,
Or else forget the purpose of the night,
Forget their tea — forget their appetite.
See with cross'd arms they sit — ah! happy crew,
The fire is going out and no one rings
For coals, and therefore no coals Betty brings.
A fly is in the milk-pot — must he die
By a humane society?
No, no; there Mr. Werter takes his spoon,
Inserts it, dips the handle, and lo! soon
The little straggler, sav'd from perils dark,
Across the teaboard draws a long wet mark.
Arise! take snuffers by the handle,
There's a large cauliflower in each candle.
A winding-sheet, ah me! I must away
To No. 7, just beyond the circus gay.
'Alas, my friend! your coat sits very well;
Where may your tailor live?' 'I may not tell.
O pardon me — I'm absent now and then.
Where might my tailor live? I say again
I cannot tell, let me no more be teaz'd —
He lives in Wapping, might live where he pleas'd.'
Dying
by Emily Dickinson

I heard a fly buzz when I died;
The stillness round my form
Was like the stillness in the air
Between the heaves of storm.

The eyes beside had wrung them dry,
And breaths were gathering sure
For that last onset, when the king
Be witnessed in his power.

I willed my keepsakes, signed away
What portion of me I
Could make assignable, — and then
There interposed a fly,

With blue, uncertain, stumbling buzz,
Between the light and me;
And then the windows failed, and then
I could not see to see.
I Taste a Liquor Never Brewed
by Emily Dickinson

I taste a liquor never brewed,
From tankards scooped in pearl;
Not all the vats upon the Rhine
Yield such an alcohol!

Inebriate of air am I,
And debauchee of dew,
Reeling, through endless summer days,
From inns of molten blue.

When landlords turn the drunken bee
Out of the foxglove's door,
When butterflies renounce their drams,
I shall but drink the more!

Till seraphs swing their snowy hats,
And saints to windows run,
To see the little tippler
Leaning against the sun!
I Felt a Funeral in My Brain
by Emily Dickinson

I felt a funeral in my brain,
And mourners, to and fro,
Kept treading, treading, till it seemed
That sense was breaking through.

And when they all were seated,
A service like a drum
Kept beating, beating, till I thought
My mind was going numb.

And then I heard them lift a box,
And creak across my soul
With those same boots of lead, again.
Then space began to toll

As all the heavens were a bell,
And Being but an ear,
And I and silence some strange race,
Wrecked, solitary, here.
There's a Certain Slant of Light
by Emily Dickinson

There's a certain slant of light,
On winter afternoons,
That oppresses, like the weight
Of cathedral tunes.

Heavenly hurt it gives us;
We can find no scar,
But internal difference
Where the meanings are.

None may teach it anything,
'T is the seal, despair, —
An imperial affliction
Sent us of the air.

When it comes, the landscape listens,
Shadows hold their breath;
When it goes, 't is like the distance
On the look of death.
The Wife
by Emily Dickinson

She rose to his requirement, dropped
The playthings of her life
To take the honorable work
Of woman and of wife.

If aught she missed in her new day
Of amplitude, or awe,
Or first prospective, or the gold
In using wore away,

It lay unmentioned, as the sea
Develops pearl and weed,
But only to himself is known
The fathoms they abide.
Exclusion
by Emily Dickinson

The soul selects her own society,
Then shuts the door;
On her divine majority
Obtrude no more.

Unmoved, she notes the chariot's pausing
At her low gate;
Unmoved, an emperor is kneeling
Upon her mat.

I've known her from an ample nation
Choose one;
Then close the valves of her attention
Like stone.
Sonnet 7: How Soon Hath Time, the Subtle Thief of Youth
by John Milton

How soon hath Time, the subtle thief of youth,
Stol'n on his wing my three-and-twentieth year!
My hasting days fly on with full career,
But my late spring no bud or blossom shew'th.
Perhaps my semblance might deceive the truth
That I to manhood am arriv'd so near;
And inward ripeness doth much less appear,
That some more timely-happy spirits endu'th.
Yet be it less or more, or soon or slow,
It shall be still in strictest measure ev'n
To that same lot, however mean or high,
Toward which Time leads me, and the will of Heav'n:
All is, if I have grace to use it so
As ever in my great Task-Master's eye.
From "Paradise Lost" (Book 3)
by John Milton

Father, thy word is past, man shall find grace;
And shall grace not find means, that finds her way,
The speediest of thy winged messengers,
To visit all thy creatures, and to all
Comes unprevented, unimplor'd, unsought,
Happie for man, so coming; he her aide
Can never seek, once dead in sins and lost;
Attonement for himself or offering meet,
Indebted and undon, hath none to bring:
Behold mee then, mee for him, life for life
I offer, on mee let thine anger fall;
Account mee man; I for his sake will leave
Thy bosom, and this glorie next to thee
Freely put off, and for him lastly die
Well pleas'd, on me let Death wreck all his rage;
Under his gloomie power I shall not long
Lie vanquisht; thou hast givn me to possess
Life in my self for ever, by thee I live,
Though now to Death I yeild, and am his due
All that of me can die, yet that debt paid,
Thou wilt not leave me in the loathsom grave
His prey, nor suffer my unspotted Soule
For ever with corruption there to dwell;
But I shall rise Victorious, and subdue
My Vanquisher, spoild of his vanted spoile;
Death his deaths wound shall then receive, & stoop
Inglorious, of his mortall sting disarm'd.
I through the ample Air in Triumph high
Shall lead Hell Captive maugre Hell, and show
The powers of darkness bound. Thou at the sight
Pleas'd, out of Heaven shalt look down and smile,
While by thee rais'd I ruin all my Foes,
Death last, and with his Carcass glut the Grave:
Then with the multitude of my redeemd
Shall enter Heaven long absent, and returne,
Father, to see thy face, wherein no cloud
Of anger shall remain, but peace assur'd,
And reconcilement; wrauth shall be no more
Thenceforth, but in thy presence Joy entire.
Out, Out
by Robert Frost

The buzz-saw snarled and rattled in the yard
And made dust and dropped stove-length sticks of wood,
Sweet-scented stuff when the breeze drew across it.
And from there those that lifted eyes could count
Five mountain ranges one behind the other
Under the sunset far into Vermont.
And the saw snarled and rattled, snarled and rattled,
As it ran light, or had to bear a load.
And nothing happened: day was all but done.
Call it a day, I wish they might have said
To please the boy by giving him the half hour
That a boy counts so much when saved from work.
His sister stood beside them in her apron
To tell them "Supper." At the word, the saw,
As if to prove saws knew what supper meant,
Leaped out at the boy's hand, or seemed to leap
He must have given the hand. However it was,
Neither refused the meeting. But the hand!
The boy's first outcry was a rueful laugh,
As he swung toward them holding up the hand
Half in appeal, but half as if to keep
The life from spilling. Then the boy saw all
Since he was old enough to know, big boy
Doing a man's work, though a child at heart
He saw all spoiled. "Don't let him cut my hand off
The doctor, when he comes. Don't let him, sister!"
So. But the hand was gone already.
The doctor put him in the dark of ether.
He lay and puffed his lips out with his breath.
And then the watcher at his pulse took fright.
No one believed. They listened at his heart.
Little less nothing! and that ended it.
No more to build on there. And they, since they
Were not the one dead, turned to their affairs.
Bereft
by Robert Frost

Where had I heard this wind before
Change like this to a deeper roar?
What would it take my standing there for,
Holding open a restive door,
Looking down hill to a frothy shore?
Summer was past and day was past.
Somber clouds in the west were massed.
Out in the porch's sagging floor,
leaves got up in a coil and hissed,
Blindly struck at my knee and missed.
Something sinister in the tone
Told me my secret must be known:
Word I was in the house alone
Somehow must have gotten abroad,
Word I was in my life alone,
Word I had no one left but God.
Acquainted With the Night
by Robert Frost

I have been one acquainted with the night.
I have walked out in rain, and back in rain.
I have outwalked the furthest city light.
I have looked down the saddest city lane.
I have passed by the watchman on his beat
And dropped my eyes, unwilling to explain.

I have stood still and stopped the sound of feet
When far away an interrupted cry
Came over houses from another street,

But not to call me back or say good-bye;
And further still at an unearthly height,
O luminary clock against the sky

Proclaimed the time was neither wrong nor right.
I have been one acquainted with the night.
The Sound of the Trees
by Robert Frost

I wonder about the trees.
Why do we wish to bear
Forever the noise of these
More than another noise
So close to our dwelling place?
We suffer them by the day
Till we lose all measure of pace,
And fixity in our joys,
And acquire a listening air.
They are that that talks of going
But never gets away;
And that talks no less for knowing,
As it grows wiser and older,
That now it means to stay.
My feet tug at the floor
And my head sways to my shoulder
Sometimes when I watch trees sway,
From the window or the door.
I shall set forth for somewhere,
I shall make the reckless choice
Some day when they are in voice
And tossing so as to scare
The white clouds over them on.
I shall have less to say,
But I shall be gone.
One Step Backward Taken
by Robert Frost

Not only sands and gravels
Were once more on their travels,
But gulping muddy gallons
Great boulders off their balance
Bumped heads together dully
And started down the gully.
Whole capes caked off in slices.
I felt my standpoint shaken
In the universal crisis.
But with one step backward taken
I saved myself from going.
A world torn loose went by me.
Then the rain stopped and the blowing,
And the sun came out to dry me.
Sonnet 10: When Sorrow Hath Outsoar'd Our Nature's Clime
by Hafez

When sorrow hath outsoar'd our nature's clime,
Leaving it far remote &, like a strong
Eagle lone brooding on her peak sublime,
Graspeth in solitude her towering wrong;
& no more hankereth for petty prey
Nor bleeding victim wherewithal to still
Her hunger of desolate passion, but thus aye
Sitteth, devour'd by her own vital ill,
Motionless, nerveless, where for her no sound
Of life is, only the wind's alien
Moan that meandereth sleeplessly around
The promontory,—what saviour can then
Help helpless sorrow? What shall break that spell
Of icy death in life, that shackling Hell?
Sonnet 18: When Thou Art Gone, & When Are Gone All Those
by Hafez

When thou art gone, & when are gone all those
That knew thee & that loved thy living grace,
Merged in the formless flood whence all arose,
When thou hast passed, & of thy life no trace
Remaineth, nor remembrancer to say
'Such was he, such his form, his voice, his face',
In that new time shall rise, untouched by thee,
The eddying circles still, & pass away;
Full many a spring shall turn to winter dree,
& morn to nightfall, & life's human day
Shall change from youth's bright hope to darkling pain,
When thy young life in life's hard war is slain,
When thou art gone, & I, & our strong love
Which now Time's change doth but more changeless prove.
Sonnet 65
by William Shakespeare

Since brass, nor stone, nor earth, nor boundless sea,
But sad mortality o'ersways their power,
How with this rage shall beauty hold a plea,
Whose action is no stronger than a flower?
O, how shall summer's honey breath hold out
Against the wrackful siege of battering days,
When rocks impregnable are not so stout,
Nor gates of steel so strong, but Time decays?
O fearful meditation! Where, alack,
Shall Time's best jewel from Time's chest lie hid?
Or what strong hand can hold his swift foot back?
Or who his spoil of beauty can forbid?
O, none, unless this miracle have might,
That in black ink my love may still shine bright.
Sonnet 75
by William Shakespeare

So are you to my thoughts as food to life,
Or as sweet seasoned showers are to the ground;
And for the peace of you I hold such strife
As 'twixt a miser and his wealth is found;
Now proud as an enjoyer, and anon
Doubting the filching age will steal his treasure;
Now counting best to be with you alone,
Then better'd that the world may see my pleasure;
Sometime all full with feasting on your sight,
And by and by clean starved for a look;
Possessing or pursuing no delight
Save what is had or must from you be took.
Thus do I pine and surfeit day by day,
Or gluttoning on all, or all away.
Sonnet 30
by William Shakespeare

When to the sessions of sweet silent thought
I summon up remembrance of things past,
I sigh the lack of many a thing I sought,
And with old woes new wail my dear time's waste.
Then can I drown an eye unused to flow,
For precious friends hid in death's dateless night,
And weep afresh love's long since cancelled woe,
And moan th' expense of many a vanished sight.
Then can I grieve at grievances foregone,
And heavily from woe to woe tell o'er
The sad account of fore-bemoanèd moan,
Which I new pay as if not paid before.
But if the while I think on thee, dear friend,
All losses are restored, and sorrows end.
Laughing Song
by William Blake

When the green woods laugh with the voice of joy,
And the dimpling stream runs laughing by;
When the air does laugh with our merry wit,
And the green hill laughs with the noise of it;

when the meadows laugh with lively green,
And the grasshopper laughs in the merry scene,
When Mary and Susan and Emily
With their sweet round mouths sing "Ha, ha he!"

When the painted birds laugh in the shade,
Where our table with cherries and nuts is spread:
Come live, and be merry, and join with me,
To sing the sweet chorus of "Ha, ha, he!"
Sonnet
by Percy Bysshe Shelley

Lift not the painted veil which those who live
Call Life: though unreal shapes be pictured there,
And it but mimic all we would believe
With colours idly spread, – behind, lurk Fear
And Hope, twin Destinies; who ever weave
Their shadows, o'er the chasm, sightless and drear.
I knew one who had lifted it – he sought,
For his lost heart was tender, things to love
But found them not, alas! nor was there aught
The world contains, the which he could approve.
Through the unheeding many he did move,
A splendour among shadows, a bright blot
Upon this gloomy scene, a Spirit that strove
For truth, and like the Preacher found it not.
The Little Black Boy
by William Blake

My mother bore me in the southern wild,
And I am black, but O! my soul is white;
White as an angel is the English child:
But I am black as if bereav'd of light.

My mother taught me underneath a tree
And sitting down before the heat of day,
She took me on her lap and kissed me,
And pointing to the east began to say.

Look on the rising sun: there God does live
And gives his light, and gives his heat away.
And flowers and trees and beasts and men receive
Comfort in morning joy in the noonday.

And we are put on earth a little space,
That we may learn to bear the beams of love,
And these black bodies and this sun-burnt face
Is but a cloud, and like a shady grove.

For when our souls have learn'd the heat to bear
The cloud will vanish we shall hear his voice.
Saying: come out from the grove my love & care,
And round my golden tent like lambs rejoice.

Thus did my mother say and kissed me,
And thus I say to little English boy.
When I from black and he from white cloud free,
And round the tent of God like lambs we joy:

Ill shade him from the heat till he can bear,
To lean in joy upon our fathers knee.
And then I'll stand and stroke his silver hair,
And be like him and he will then love me.
Fragment: Alas! This Is Not What I Thought Life Was
by Percy Bysshe Shelley

Alas! this is not what I thought life was.
I knew that there were crimes and evil men,
Misery and hate; nor did I hope to pass
Untouched by suffering, through the rugged glen.
In mine own heart I saw as in a glass
The hearts of others … And when
I went among my kind, with triple brass
Of calm endurance my weak breast I armed,
To bear scorn, fear, and hate, a woful mass!
Adam's Curse
by William Butler Yeats

We sat together at one summer's end,
That beautiful mild woman, your close friend,
And you and I, and talked of poetry.
I said, "A line will take us hours maybe;
Yet if it does not seem a moment's thought,
Our stitching and unstitching has been naught.
Better go down upon your marrow-bones
And scrub a kitchen pavement, or break stones
Like an old pauper, in all kinds of weather;
For to articulate sweet sounds together
Is to work harder than all these, and yet
Be thought an idler by the noisy set
Of bankers, schoolmasters, and clergymen
The martyrs call the world.'
And thereupon
That beautiful mild woman for whose sake
There's many a one shall find out all heartache
On finding that her voice is sweet and low
Replied, "To be born woman is to know —
Although they do not talk of it at school —
That we must labour to be beautiful.'
I said, "It's certain there is no fine thing
Since Adam's fall but needs much labouring.
There have been lovers who thought love should be
So much compounded of high courtesy
That they would sigh and quote with learned looks
precedents out of beautiful old books;
Yet now it seems an idle trade enough.'
We sat grown quiet at the name of love;
We saw the last embers of daylight die,
And in the trembling blue-green of the sky
A moon, worn as if it had been a shell
Washed by time's waters as they rose and fell
About the stars and broke in days and years.
I had a thought for no one's but your ears:
That you were beautiful, and that I strove
To love you in the old high way of love;
That it had all seemed happy, and yet we'd grown
As weary-hearted as that hollow moon.
The Chimney Sweeper
by William Blake

A little black thing in the snow,
Crying "weep! weep!" in notes of woe!
"Where are thy father and mother? Say!"—
"They are both gone up to the church to pray.

"Because I was happy upon the heath,
And smiled among the winter's snow,
They clothed me in the clothes of death,
And taught me to sing the notes of woe.

"And because I am happy and dance and sing,
They think they have done me no injury,
And are gone to praise God and his priest and king,
Who make up a heaven of our misery."
The Fly
by William Blake

Little Fly,
Thy summer's play
My thoughtless hand
Has brushed away.

Am not I
A fly like thee?
Or art not thou
A man like me?

For I dance
And drink, and sing,
Till some blind hand
Shall brush my wing.

If thought is life
And strength and breath
And the want
Of thought is death;

Then am I
A happy fly,
If I live,
Or if I die.
Snow-Flakes
by Henry Wadsworth Longfellow

Out of the bosom of the Air
Out of the cloud-folds of her garments shaken,
Over the woodlands brown and bare,
Over the harvest-fields forsaken,
Silent, and soft, and slow
Descends the snow.

Even as our cloudy fancies take
Suddenly shape in some divine expression,
Even as the troubled heart doth make
In the white countenance confession
The troubled sky reveals
The grief it feels.

This is the poem of the air,
Slowly in silent syllables recorded;
This is the secret of despair,
Long in its cloudy bosom hoarded,
Now whispered and revealed
To wood and field.
A Shadow
by Henry Wadsworth Longfellow

I said unto myself, if I were dead,
What would befall these children? What would be
Their fate, who now are looking up to me
For help and furtherance? Their lives, I said,
Would be a volume wherein I have read
But the first chapters, and no longer see
To read the rest of their dear history,
So full of beauty and so full of dread.
Be comforted; the world is very old,
And generations pass, as they have passed,
A troop of shadows moving with the sun;
Thousands of times has the old tale been told;
The world belongs to those who come the last,
They will find hope and strength as we have done.
The Rainy Day
by Henry Wadsworth Longfellow

The day is cold, and dark, and dreary;
It rains, and the wind is never weary;
The vine still clings to the mouldering wall,
But at every gust the dead leaves fall,
And the day is dark and dreary.

My life is cold, and dark, and dreary;
It rains, and the wind is never weary;
My thoughts still cling to the mouldering past,
But the hopes of youth fall thick in the blast,
And the days are dark and dreary.

Be still, sad heart, and cease repining;
Behind the clouds is the sun still shining;
Thy fate is the common fate of all,
Into each life some rain must fall,
Some days must be dark and dreary.
The Brook
by Alfred Lord Tennyson

I come from haunts of coot and hern,
I make a sudden sally
And sparkle out among the fern,
To bicker down a valley.

By thirty hills I hurry down,
Or slip between the ridges,
By twenty thorpes, a little town,
And half a hundred bridges.

Till last by Philip's farm I flow
To join the brimming river,
For men may come and men may go,
But I go on for ever.

I chatter over stony ways,
In little sharps and trebles,
I bubble into eddying bays,
I babble on the pebbles.

With many a curve my banks I fret
By many a field and fallow,
And many a fairy foreland set
With willow-weed and mallow.

I chatter, chatter, as I flow
To join the brimming river,
For men may come and men may go,
But I go on for ever.

I wind about, and in and out,
With here a blossom sailing,
And here and there a lusty trout,
And here and there a grayling,

And here and there a foamy flake
Upon me, as I travel
With many a silvery waterbreak
Above the golden gravel,

And draw them all along, and flow
To join the brimming river
For men may come and men may go,
But I go on for ever.

I steal by lawns and grassy plots,
I slide by hazel covers;
I move the sweet forget-me-nots
That grow for happy lovers.

I slip, I slide, I gloom, I glance,
Among my skimming swallows;
I make the netted sunbeam dance
Against my sandy shallows.

I murmur under moon and stars
In brambly wildernesses;
I linger by my shingly bars;
I loiter round my cresses;

And out again I curve and flow
To join the brimming river,
For men may come and men may go,
But I go on for ever.
From "Canzoni & Ripostes"
by T. E. Hulme, Ezra Pound

II

Confusion, clamour, 'mid the many voices
Is there a meaning, a significance?

That life apart from all life gives and takes,
This life, apart from all life's bitter and life's sweet,
Is good.

Ye see me and ye say: exceeding sweet
Life's gifts, his youth, his art,
And his too soon acclaim.

I also knew exceeding bitterness,
Saw good things altered and old friends fare forth,
And what I loved in me hath died too soon,
Yea I have seen the "gray above the green";
Gay have I lived in life;
Though life hath lain
Strange hands upon me and hath torn my sides,
Yet I believe.

Life is most cruel where she is most wise.
Duty Surviving Self-Love, the Only Sure Friend of Declining Life
by Samuel Taylor Coleridge

Unchanged within, to see all changed without,
Is a blank lot and hard to bear, no doubt.
Yet why at others' Wanings should'st thou fret?
Then only might'st thou feel a just regret,
Hadst thou withheld thy love or hid thy light
In selfish forethought of neglect and slight.
O wiselier then, from feeble yearnings freed,
While, and on whom, thou may'st–shine on! nor heed
Whether the object by reflected light
Return thy radiance or absorb it quite:
And tho' thou notest from thy safe recess
Old Friends burn dim, like lamps in noisome air,
Love them for what they are; nor love them less,
Because to thee they are not what they were.
Fate
by Ralph Waldo Emerson

Deep in the man sits fast his fate
To mould his fortunes, mean or great:
Unknown to Cromwell as to me
Was Cromwell's measure or degree;
Unknown to him as to his horse,
If he than his groom be better or worse.
He works, plots, fights, in rude affairs,
With squires, lords, kings, his craft compares,
Till late he learned, through doubt and fear,
Broad England harbored not his peer:
Obeying time, the last to own
The Genius from its cloudy throne.
For the prevision is allied
Unto the thing so signified;
Or say, the foresight that awaits
Is the same Genius that creates.
Human Life
by Samuel Taylor Coleridge

If dead, we cease to be; if total gloom
Swallow up life's brief flash for aye, we fare
As summer-gusts, of sudden birth and doom,
Whose sound and motion not alone declare,
But are their whole of being! If the breath
Be Life itself, and not its task and tent,
If even a soul like Milton's can know death;
O Man! thou vessel purposeless, unmeant,
Yet drone-hive strange of phantom purposes!
Surplus of Nature's dread activity,
Which, as she gazed on some nigh-finished vase,
Retreating slow, with meditative pause,
She formed with restless hands unconsciously.
Blank accident! nothing's anomaly!
If rootless thus, thus substanceless thy state,
Go, weigh thy dreams, and be thy hopes, thy fears,
The counter-weights! Thy laughter and thy tears
Mean but themselves, each fittest to create
And to repay the other! Why rejoices
Thy heart with hollow joy for hollow good?
Why cowl thy face beneath the mourner's hood?
Why waste thy sighs, and thy lamenting voices,
Image of Image, Ghost of Ghostly Elf,
That such a thing as thou feel'st warm or cold?
Yet what and whence thy gain, if thou withhold
These costless shadows of thy shadowy self?
Be sad! be glad! be neither! seek, or shun!
Thou hast no reason why! Thou canst have none;
Thy being's being is contradiction.
Experience
by Ralph Waldo Emerson

The lords of life, the lords of life,—
I saw them pass,
In their own guise,
Like and unlike,
Portly and grim,—
Use and Surprise,
Surface and Dream,
Succession swift and spectral Wrong,
Temperament without a tongue,
And the inventor of the game
Omnipresent without name;—
Some to see, some to be guessed,
They marched from east to west:
Little man, least of all,
Among the legs of his guardians tall,
Walked about with puzzled look.
Him by the hand dear Nature took,
Dearest Nature, strong and kind,
Whispered, 'Darling, never mind!
To-morrow they will wear another face,
The founder thou; these are thy race!'
Life
by John Clare

Life, thou art misery, or as such to me;
One name serves both, or I no difference see;
Tho' some there live would call thee heaven below,
But that's a nickname I've not learn'd to know:
A wretch with poverty and pains replete,
Where even useless stones beneath his feet
Cannot be gather'd up to say "they're mine,"
Sees little heaven in a life like thine.
Hope lends a sorry shelter from thy storms,
And largely promises, but small performs.
O irksome life! were but this hour my last!
This weary breath fain sighs for its decay;
O that my soul death's dreary vale had past,
And met the sunshine of a better day!
Time
by Knox

TIME speeds away-away-away:
Another hour-another day-
Another month-another year-
Drop from us like the leaflets sear;
Drop like the life-blood from our hearts,
The rose-bloom from the cheek departs,
The tresses from the temples fall,
The eye grows dim and strange to all.

Time speeds away-away-away,
Like torrent in a stormy day;
He undermines the stately tower,
Uproots the tree, and snaps the flower;
And sweeps from our distracted breast
The friends that loved-the friends that blest:
And leaves us weeping on the shore
To which they can return no more.

Time speeds away-away-away:
No eagle through the skies of day,
No wind along the hills, can flee
So swiftly or so smooth as he.
Like fiery steed, from stage to stage,
He bears us on from youth to age;
Then plunges in the fearful sea
Of fathomless Eternity.
Life in a Love
by Robert Browning

Escape me?
Never—
Beloved!
While I am I, and you are you,
So long as the world contains us both,
Me the loving and you the loth,
While the one eludes, must the other pursue.
My life is a fault at last, I fear:
It seems too much like a fate, indeed!
Though I do my best I shall scarce succeed.
But what if I fail of my purpose here?
It is but to keep the nerves at strain,
To dry one's eyes and laugh at a fall,
And, baffled, get up and begin again,—
So the chase takes up one's life, that's all.
While, look but once from your farthest bound
At me so deep in the dust and dark,
No sooner the old hope goes to ground
Than a new one, straight to the self-same mark,
I shape me—
Ever
Removed!
Life and Art
by Emma Lazarus

Not while the fever of the blood is strong,
The heart throbs loud, the eyes are veiled, no less
With passion than with tears, the Muse shall bless
The poet-sould to help and soothe with song.
Not then she bids his trembling lips express
The aching gladness, the voluptuous pain.
Life is his poem then; flesh, sense, and brain
One full-stringed lyre attuned to happiness.
But when the dream is done, the pulses fail,
The day's illusion, with the day's sun set,
He, lonely in the twilight, sees the pale
Divine Consoler, featured like Regret,
Enter and clasp his hand and kiss his brow.
Then his lips ope to sing–as mine do now.
The Lockless Door
by Robert Frost

It went many years,
But at last came a knock,
And I thought of the door
With no lock to lock.

I blew out the light,
I tip-toed the floor,
And raised both hands
In prayer to the door.

But the knock came again
My window was wide;
I climbed on the sill
And descended outside.

Back over the sill
I bade a "Come in"
To whoever the knock
At the door may have been.

So at a knock
I emptied my cage
To hide in the world
And alter with age.
Life And Death
by Christina Georgina Rossetti

Life is not sweet. One day it will be sweet
To shut our eyes and die:
Nor feel the wild flowers blow, nor birds dart by
With flitting butterfly,
Nor grass grow long above our heads and feet,
Nor hear the happy lark that soars sky high,
Nor sigh that spring is fleet and summer fleet,
Nor mark the waxing wheat,
Nor know who sits in our accustomed seat.

Life is not good. One day it will be good
To die, then live again;
To sleep meanwhile: so not to feel the wane
Of shrunk leaves dropping in the wood,
Nor hear the foamy lashing of the main,
Nor mark the blackened bean-fields, nor where stood
Rich ranks of golden grain
Only dead refuse stubble clothe the plain:
Asleep from risk, asleep from pain.
Regret
by Currer Bell, pseud. van Charlotte Brontë

LONG ago I wished to leave
"The house where I was born;"
Long ago I used to grieve,
My home seemed so forlorn.
In other years, its silent rooms
Were filled with haunting fears;
Now, their very memory comes
O'ercharged with tender tears.

Life and marriage I have known,
Things once deemed so bright;
Now, how utterly is flown
Every ray of light!
'Mid the unknown sea of life
I no blest isle have found;
At last, through all its wild wave's strife ,
My bark is homeward bound.

Farewell, dark and rolling deep!
Farewell, foreign shore!
Open, in unclouded sweep,
Thou glorious realm before!
Yet, though I had safely pass'd
That weary, vexed main,
One loved voice, through surge and blast,
Could call me back again.

Though the soul's bright morning rose
O'er Paradise for me,
William ! even from Heaven's repose
I'd turn, invoked by thee!
Storm nor surge should e'er arrest
My soul, exulting then:
All my heaven was once thy breast,
Would it were mine again!
If This Be All
by Acton

O GOD! if this indeed be all
That Life can show to me;
If on my aching brow may fall
No freshening dew from Thee, —

Ifwith no brighter light than this
The lamp ofhope may glow,
And I may only dream of bliss ,
And wake to weary woe;

Iffriendship's solace must decay,
When other joys are gone,
And love must keep so far away,
While I go wandering on, —

Wandering and toiling without gain,
The slave of others' will,
With constant care, and frequent pain,
Despised, forgotten still;

Grieving to look on vice and sin,
Yet powerless to quell
The silent current from within,
The outward torrent's swell:

While all the good I would impart,
The feelings I would share,
Are driven backward to my heart,
And turned to wormwood, there;

If clouds must ever keep from sight
The glories of the Sun,
And I must suffer Winter's blight,
Ere Summer is begun;

If Life must be so full of care,
Then call me soon to Thee ;
Or give me strength enough to bear
My load of misery.
Short Poems About Life
Good Life, Long Life
by Ben Jonson

It is not growing like a tree
In bulk, doth make man better be;
Or standing long an oak, three hundred year,
To fall a log at last, dry, bald, and sear:
A lily of a day
Is fairer far in May,
Although it fall and die that night,—
It was the plant and flower of Light.
In small proportions we just beauties see,
And in short measures life may perfect be.
My Heart Leaps Up
by William Wordsworth

My heart leaps up when I behold
A rainbow in the sky:
So was it when my life began;
So is it now I am a man;
So be it when I shall grow old,
Or let me die!
The Child is father of the Man;
And I could wish my days to be
Bound each to each by natural piety.
The Four Ages of Man
by William Butler Yeats

He with body waged a fight,
But body won; it walks upright.
Then he struggled with the heart;
Innocence and peace depart.
Then he struggled with the mind;
His proud heart he left behind.
Now his wars on God begin;
At stroke of midnight God shall win.
Simplicity
by Emily Dickinson

How happy is the little stone
That rambles in the road alone,
And doesn't care about careers,
And exigencies never fears;
Whose coat of elemental brown
A passing universe put on;
And independent as the sun,
Associates or glows alone,
Fulfilling absolute decree
In casual simplicity.
I Had No Time to Hate, Because
by Emily Dickinson

I had no time to hate, because
The grave would hinder me,
And life was not so ample I
Could finish enmity.

Nor had I time to love; but since
Some industry must be,
The little toil of love, I thought,
Was large enough for me.
Compensation
by Emily Dickinson

For each ecstatic instant
We must an anguish pay
In keen and quivering ratio
To the Ecstasy.

For each beloved hour
Sharp pittances of years,
Bitter contested farthings
And coffers heaped with tears.
Courage
by Johann Wolfgang von Goethe

Carelessly over the plain away,
Where by the boldest man no path
Cut before thee thou canst discern,
Make for thyself a path!

Silence, loved one, my heart!
Cracking, let it not break!
Breaking, break not with thee!
Experience
by Emily Dickinson

I stepped from plank to plank
So slow and cautiously;
The stars about my head I felt,
About my feet the sea.

I knew not but the next
Would be my final inch,—
This gave me that precarious gait
Some call experience.
A Fleeting Glimpse of a Village
by Victor Hugo

How graceful the picture! the life, the repose!
The sunbeam that plays on the porchstone wide;
And the shadow that fleets o'er the stream that flows,
And the soft blue sky with the hill's green side.
A Clear Midnight
by Walt Whitman

This is thy hour O Soul, thy free flight into the wordless,
Away from books, away from art, the day erased, the lesson done,
Thee fully forth emerging, silent, gazing, pondering the themes thou
lovest best.
Night, sleep, and the stars.
Monotony
by Langston Hughes

Today like yesterday
Tomorrow like today;
The drip, drip, drip,
Of monotony
Is wearing my life away;
Today like yesterday,
Today like today.
Ah! Sunflower
by William Blake

Ah Sunflower, weary of time,
Who countest the steps of the sun;
Seeking after that sweet golden clime
Where the traveller's journey is done;

Where the Youth pined away with desire,
And the pale virgin shrouded in snow,
Arise from their graves, and aspire
Where my Sunflower wishes to go!
What Is Life?
by Samuel Taylor Coleridge

Resembles Life what once was held of Light,
Too ample in itself for human sight?
An absolute Self, an element ungrounded
All, that we see, all colours of all shade
By encroach of darkness made?
Is very life by consciousness unbounded?
And all the thoughts, pains, joys of mortal breath,
A war-embrace of wrestling Life and Death?
Psyche
by Samuel Taylor Coleridge

The butterfly the ancient Grecians made
The soul's fair emblem, and its only name–
But of the soul, escaped the slavish trade
Of mortal life! — For in this earthly frame
Ours is the reptile's lot, much toil, much blame,
Manifold motions making little speed,
And to deform and kill the things whereon we feed.
Night
by Southey

How beautiful is night!
Adewy freshness fills the silent air,
No mist, no little cloud
Breaks the serene of heaven.
In full- orbed glory the majestic moon
Rolls through the dark blue depths.
Around her steady ray
The desert circle spreads;
Like the round ocean, girded by the sea.
How beautiful is night!
The Life of Man
by J. Mayne

LIKE to the falling of a star,
Or as the flights of eagles are,
Or like the fresh Spring's gaudy hue,
Or silver drops of morning dew,
Or like a wind that chafes the flood,
Or bubbles which on water stood, —
E'en such is man, whose borrowed light
Is straight called in and paid to-night.
The wind blows out, the bubble dies,
The Spring entombed in Autumn lies,
The dew's dried up, the star is shot,
The flight is past, —and man forgot.
The Mourner
by Beaumont and Fletcher

WEEP no more, or sigh or moan,
Griefrecalls no hour that's gone:
Violets plucked, the sweetest rain
Makes not fresh or grow again.
Braid thy locks, look cheerfully,
Fate's hidden ends no eye can see,
Joys, as winged dreams, fly fast,
Why should sadness longer last?
Soon life's happiest hour is o'er;
Gentlest fair! mourn, mourn no more!
The Plane Tree and the Vine
by Anon from the Latin

SEE yonder blushing vine tree grow,
And clasp a dry and withered plane ;
And round its youthful tendrils throw,
A shelter from the storm and rain.
That hapless trunk, in former time,
Gave covert from the noon-tide blaze,
And taught the infant shoot to climb,
Which now the pious debt repays.
Thus for a mother's fostering care,
May'st thou a tender love return;
Shield her when life's rude tempests lour,
And wreathe with flowers her sacred urn.
The Wounded Deer
by Darwin

THE Wounded deer pursues her headlong flight,
Pierced by some ambushed archer of the night;
Flies to the woodland with her bounding fawn,
While drops of blood bedew the verdant lawn,
There hid in shades she shuns the cheerful day,
Hangs o'er her young, and weeps her life away.
Famous Poems About Life's Journey
The Character of a Happy Life
by Sir Henry Wotton

How happy is he born and taught
That serveth not another's will;
Whose armour is his honest thought,
And simple truth his utmost skill!

Whose passions not his masters are;
Whose soul is still prepared for death,
Untied unto the world by care
Of public fame or private breath;

Who envies none that chance doth raise,
Nor vice; who never understood
How deepest wounds are given by praise;
Nor rules of state, but rules of good;

Who hath his life from rumours freed;
Whose conscience is his strong retreat;
Whose state can neither flatterers feed,
Nor ruin make oppressors great;

Who God doth late and early pray
More of His grace than gifts to lend;
And entertains the harmless day
With a religious book or friend;

—This man is freed from servile bands
Of hope to rise or fear to fall:
Lord of himself, though not of lands,
And having nothing, yet hath all.
Thanksgiving
by Ella Wheeler Wilcox

We walk on starry fields of white
And do not see the daisies;
For blessings common in our sight
We rarely offer praises.
We sigh for some supreme delight
To crown our lives with splendor,
And quite ignore our daily store
Of pleasures sweet and tender.

Our cares are bold and push their way
Upon our thought and feeling.
They hand about us all the day,
Our time from pleasure stealing.
So unobtrusive many a joy
We pass by and forget it,
But worry strives to own our lives,
And conquers if we let it.

There's not a day in all the year
But holds some hidden pleasure,
And looking back, joys oft appear
To brim the past's wide measure.
But blessings are like friends, I hold,
Who love and labor near us.
We ought to raise our notes of praise
While living hearts can hear us.

Full many a blessing wears the guise
Of worry or of trouble;
Far-seeing is the soul, and wise,
Who knows the mask is double.
But he who has the faith and strength
To thank his God for sorrow
Has found a joy without alloy
To gladden every morrow.

We ought to make the moments notes
Of happy, glad Thanksgiving;
The hours and days a silent phrase
Of music we are living.
And so the theme should swell and grow
As weeks and months pass o'er us,
And rise sublime at this good time,
A grand Thanksgiving chorus.
The Year
by Ella Wheeler Wilcox

What can be said in New Year rhymes,
That's not been said a thousand times?

The new years come, the old years go,
We know we dream, we dream we know.

We rise up laughing with the light,
We lie down weeping with the night.

We hug the world until it stings,
We curse it then and sigh for wings.

We live, we love, we woo, we wed,
We wreathe our brides, we sheet our dead.

We laugh, we weep, we hope, we fear,
And that's the burden of the year.
Sonnet: Written on a Blank Page in Shakespeare's Poems, Facing 'A Lover's Complaint'
by John Keats

Bright star, would I were stedfast as thou art
Not in lone splendour hung aloft the night
And watching, with eternal lids apart,
Like nature's patient, sleepless Eremite,
The moving waters at their priest-like task
Of pure ablution round earth's human shores,
Or gazing on the new soft-fallen mask
Of snow upon the mountains and the moors
No, yet still stedfast, still unchangeable,
Pillow'd upon my fair love's ripening breast,
To feel for ever its soft fall and swell,
Awake for ever in a sweet unrest,
Still, still to hear her tender-taken breath,
And so live ever, or else swoon to death.
To a Skylark
by Percy Bysshe Shelley

Hail to thee, blithe Spirit!
Bird thou never wert,
That from Heaven, or near it,
Pourest thy full heart
In profuse strains of unpremeditated art.

Higher still and higher
From the earth thou springest
Like a cloud of fire;
The blue deep thou wingest,
And singing still dost soar, and soaring ever singest.

In the golden lightning
Of the sunken sun,
O'er which clouds are bright'ning,
Thou dost float and run;
Like an unbodied joy whose race is just begun.

The pale purple even
Melts around thy flight;
Like a star of Heaven,
In the broad day-light
Thou art unseen, but yet I hear thy shrill delight,

Keen as are the arrows
Of that silver sphere,
Whose intense lamp narrows
In the white dawn clear
Until we hardly see, we feel that it is there.

All the earth and air
With thy voice is loud,
As, when night is bare,
From one lonely cloud
The moon rains out her beams, and Heaven is overflow'd.

What thou art we know not;
What is most like thee?
From rainbow clouds there flow not
Drops so bright to see
As from thy presence showers a rain of melody.

Like a Poet hidden
In the light of thought,
Singing hymns unbidden,
Till the world is wrought
To sympathy with hopes and fears it heeded not:

Like a high-born maiden
In a palace-tower,
Soothing her love-laden
Soul in secret hour
With music sweet as love, which overflows her bower:

Like a glow-worm golden
In a dell of dew,
Scattering unbeholden
Its aëreal hue
Among the flowers and grass, which screen it from the view:

Like a rose embower'd
In its own green leaves,
By warm winds deflower'd,
Till the scent it gives
Makes faint with too much sweet those heavy-winged thieves:

Sound of vernal showers
On the twinkling grass,
Rain-awaken'd flowers,
All that ever was
Joyous, and clear, and fresh, thy music doth surpass.

Teach us, Sprite or Bird,
What sweet thoughts are thine:
I have never heard
Praise of love or wine
That panted forth a flood of rapture so divine.

Chorus Hymeneal,
Or triumphal chant,
Match'd with thine would be all
But an empty vaunt,
A thing wherein we feel there is some hidden want.

What objects are the fountains
Of thy happy strain?
What fields, or waves, or mountains?
What shapes of sky or plain?
What love of thine own kind? what ignorance of pain?

With thy clear keen joyance
Languor cannot be:
Shadow of annoyance
Never came near thee:
Thou lovest: but ne'er knew love's sad satiety.

Waking or asleep,
Thou of death must deem
Things more true and deep
Than we mortals dream,
Or how could thy notes flow in such a crystal stream?

We look before and after,
And pine for what is not:
Our sincerest laughter
With some pain is fraught;
Our sweetest songs are those that tell of saddest thought.

Yet if we could scorn
Hate, and pride, and fear;
If we were things born
Not to shed a tear,
I know not how thy joy we ever should come near.

Better than all measures
Of delightful sound,
Better than all treasures
That in books are found,
Thy skill to poet were, thou scorner of the ground!

Teach me half the gladness
That thy brain must know,
Such harmonious madness
From my lips would flow
The world should listen then, as I am listening now.
From "The Triumph of Life"
by Percy Bysshe Shelley

Swift as a spirit hastening to his task
Of glory & of good, the Sun sprang forth
Rejoicing in his splendour, & the mask
Of darkness fell from the awakened Earth.
The smokeless altars of the mountain snows
Flamed above crimson clouds, & at the birth
Of light, the Ocean's orison arose
To which the birds tempered their matin lay,
All flowers in field or forest which unclose
Their trembling eyelids to the kiss of day,
Swinging their censers in the element,
With orient incense lit by the new ray
Burned slow & inconsumably, & sent
Their odorous sighs up to the smiling air,
And in succession due, did Continent,
Isle, Ocean, & all things that in them wear
The form & character of mortal mould
Rise as the Sun their father rose, to bear
Their portion of the toil which he of old
Took as his own & then imposed on them;
But I, whom thoughts which must remain untold
Had kept as wakeful as the stars that gem
The cone of night, now they were laid asleep,
Stretched my faint limbs beneath the hoary stem
Which an old chestnut flung athwart the steep
Of a green Apennine: before me fled
The night; behind me rose the day; the Deep
Was at my feet, & Heaven above my head
When a strange trance over my fancy grew
Which was not slumber, for the shade it spread
Was so transparent that the scene came through
As clear as when a veil of light is drawn
O'er evening hills they glimmer; and I knew
That I had felt the freshness of that dawn,
Bathed in the same cold dew my brow & hair
And sate as thus upon that slope of lawn
Under the self same bough, & heard as there
The birds, the fountains & the Ocean hold
Sweet talk in music through the enamoured air.
And then a Vision on my brain was rolled.
From "The Prelude: Book 1"
by William Wordsworth

Oh there is blessing in this gentle breeze,
A visitant that while it fans my cheek
Doth seem half-conscious of the joy it brings
From the green fields, and from yon azure sky.
Whate'er its mission, the soft breeze can come
To none more grateful than to me; escaped
From the vast city, where I long had pined
A discontented sojourner: now free,
Free as a bird to settle where I will.
What dwelling shall receive me? in what vale
Shall be my harbour? underneath what grove
Shall I take up my home? and what clear stream
Shall with its murmur lull me into rest?
The earth is all before me. With a heart
Joyous, nor scared at its own liberty,
I look about; and should the chosen guide
Be nothing better than a wandering cloud,
I cannot miss my way. I breathe again!
Trances of thought and mountings of the mind
Come fast upon me: it is shaken off,
That burthen of my own unnatural self,
The heavy weight of many a weary day
Not mine, and such as were not made for me.
Long months of peace (if such bold word accord
With any promises of human life),
Long months of ease and undisturbed delight
Are mine in prospect; whither shall I turn,
By road or pathway, or through trackless field,
Up hill or down, or shall some floating thing
Upon the river point me out my course?
From "Tintern Abbey"
by William Wordsworth

Five years have past; five summers, with the length
Of five long winters! and again I hear
These waters, rolling from their mountain-springs
With a soft inland murmur., Once again
Do I behold these steep and lofty cliffs,
That on a wild secluded scene impress
Thoughts of more deep seclusion; and connect
The landscape with the quiet of the sky.
The day is come when I again repose
Here, under this dark sycamore, and view
These plots of cottage-ground, these orchard-tufts,
Which at this season, with their unripe fruits,
Are clad in one green hue, and lose themselves
'Mid groves and copses. Once again I see
These hedge-rows, hardly hedge-rows, little lines
Of sportive wood run wild: these pastoral farms,
Green to the very door; and wreaths of smoke
Sent up, in silence, from among the trees!
With some uncertain notice, as might seem
Of vagrant dwellers in the houseless woods,
Or of some Hermit's cave, where by his fire
The Hermit sits alone. These beauteous forms,
Through a long absence, have not been to me
As is a landscape to a blind man's eye:
But oft, in lonely rooms, and 'mid the din
Of towns and cities, I have owed to them
In hours of weariness, sensations sweet,
Felt in the blood, and felt along the heart;
And passing even into my purer mind,
With tranquil restoration:, feelings too
Of unremembered pleasure: such, perhaps,
As have no slight or trivial influence
On that best portion of a good man's life,
His little, nameless, unremembered, acts
Of kindness and of love. Nor less, I trust,
To them I may have owed another gift,
Of aspect more sublime; that blessed mood,
In which the burthen of the mystery,
In which the heavy and the weary weight
Of all this unintelligible world,
Is lightened:, that serene and blessed mood,
In which the affections gently lead us on,,
Until, the breath of this corporeal frame
And even the motion of our human blood
Almost suspended, we are laid asleep
In body, and become a living soul:
Character of the Happy Warrior
by William Wordsworth

Who is the happy Warrior? Who is he
That every man in arms should wish to be?
It is the generous Spirit, who, when brought
Among the tasks of real life, hath wrought
Upon the plan that pleased his boyish thought:
Whose high endeavours are an inward light
That makes the path before him always bright;
Who, with a natural instinct to discern
What knowledge can perform, is diligent to learn;
Abides by this resolve, and stops not there,
But makes his moral being his prime care;
Who, doomed to go in company with Pain,
And Fear, and Bloodshed, miserable train!
Turns his necessity to glorious gain;
In face of these doth exercise a power
Which is our human nature's highest dower:
Controls them and subdues, transmutes, bereaves
Of their bad influence, and their good receives:
By objects, which might force the soul to abate
Her feeling, rendered more compassionate;
Is placablebecause occasions rise
So often that demand such sacrifice;
More skilful in self-knowledge, even more pure,
As tempted more; more able to endure,
As more exposed to suffering and distress;
Thence, also, more alive to tenderness.
'Tis he whose law is reason; who depends
Upon that law as on the best of friends;
Whence, in a state where men are tempted still
To evil for a guard against worse ill,
And what in quality or act is best
Doth seldom on a right foundation rest,
He labours good on good to fix, and owes
To virtue every triumph that he knows:
Who, if he rise to station of command,
Rises by open means; and there will stand
On honourable terms, or else retire,
And in himself possess his own desire;
Who comprehends his trust, and to the same
Keeps faithful with a singleness of aim;
And therefore does not stoop, nor lie in wait
For wealth, or honours, or for worldly state;
Whom they must follow; on whose head must fall,
Like showers of manna, if they come at all:
Whose powers shed round him in the common strife,
Or mild concerns of ordinary life,
A constant influence, a peculiar grace;
But who, if he be called upon to face
Some awful moment to which Heaven has joined
Great issues, good or bad for human kind,
Is happy as a Lover; and attired
With sudden brightness, like a Man inspired;
And, through the heat of conflict, keeps the law
In calmness made, and sees what he foresaw;
Or if an unexpected call succeed,
Come when it will, is equal to the need:
He who, though thus endued as with a sense
And faculty for storm and turbulence,
Is yet a Soul whose master-bias leans
To homefelt pleasures and to gentle scenes;
Sweet images! which, wheresoe'er he be,
Are at his heart; and such fidelity
It is his darling passion to approve;
More brave for this, that he hath much to love:
'Tis, finally, the Man, who, lifted high,
Conspicuous object in a Nation's eye,
Or left unthought-of in obscurity,
Who, with a toward or untoward lot,
Prosperous or adverse, to his wish or not
Plays, in the many games of life, that one
Where what he most doth value must be won:
Whom neither shape or danger can dismay,
Nor thought of tender happiness betray;
Who, not content that former worth stand fast,
Looks forward, persevering to the last,
From well to better, daily self-surpast:
Who, whether praise of him must walk the earth
For ever, and to noble deeds give birth,
Or he must fall, to sleep without his fame,
And leave a dead unprofitable name,
Finds comfort in himself and in his cause;
And, while the mortal mist is gathering, draws
His breath in confidence of Heaven's applause:
This is the happy Warrior; this is He
That every Man in arms should wish to be.
In the Garden
by Emily Dickinson

A bird came down the walk:
He did not know I saw;
He bit an angle-worm in halves
And ate the fellow, raw.

And then he drank a dew
From a convenient grass,
And then hopped sidewise to the wall
To let a beetle pass.

He glanced with rapid eyes
That hurried all abroad, —
They looked like frightened beads, I thought;
He stirred his velvet head

Like one in danger; cautious,
I offered him a crumb,
And he unrolled his feathers
And rowed him softer home

Than oars divide the ocean,
Too silver for a seam,
Or butterflies, off banks of noon,
Leap, splashless, as they swim.
My November Guest
by Robert Frost

My Sorrow, when she's here with me,
Thinks these dark days of autumn rain
Are beautiful as days can be;
She loves the bare, the withered tree;
She walks the sodden pasture lane.

Her pleasure will not let me stay.
She talks and I am fain to list:
She's glad the birds are gone away,
She's glad her simple worsted grady
Is silver now with clinging mist.

The desolate, deserted trees,
The faded earth, the heavy sky,
The beauties she so wryly sees,
She thinks I have no eye for these,
And vexes me for reason why.

Not yesterday I learned to know
The love of bare November days
Before the coming of the snow,
But it were vain to tell he so,
And they are better for her praise.
The Human Seasons
by John Keats

Four Seasons fill the measure of the year;
There are four seasons in the mind of man:
He has his lusty Spring, when fancy clear
Takes in all beauty with an easy span:
He has his Summer, when luxuriously
Spring's honied cud of youthful thought he loves
To ruminate, and by such dreaming high
Is nearest unto heaven: quiet coves
His soul has in its Autumn, when his wings
He furleth close; contented so to look
On mists in idleness—to let fair things
Pass by unheeded as a threshold brook.
He has his Winter too of pale misfeature,
Or else he would forego his mortal nature.
Sonnet 9: In Love's Great Ocean, Whose Calm-Shelter'd Shore
by Hafez

In love's great ocean, whose calm-shelter'd shore
Must he for ever leave, whose soul is bound
On farthest quest, life's wonders to explore—
That mightiest flood, all-whelming, torment-toss'd,
Wherein must ev'ry lover's self be lost
Ere the Belovéd's lovelier self be found—
Think not, O searcher, in that sea to find
Food for thine earth-born strength & lustful show,
Nor glorious pearl to deck thy worldly mind,
Nor isle of ease; all such doth he forego
Who, recking nought of hurt to pride or limb,
Heark'neth to love's unchallengeable call:
Yea, who would venture, no help is for him
Save whole surrender; health, strength, life & all.
Sonnet 34: Fair Is the Leisure of Life's Garden-Ground
by Hafez

Fair is the leisure of life's garden-ground:
Pleasant is friendship's voice & mirth's soft sound.
Sweet are the perfumed flowers; yea, yea, what bliss
Sootheth like hope's fresh scent of loveliness?
Lovely, O nightingale, is thy lament;
Ever to listening love thy plaint is dear;
In the fond thought of love thy life is spent.
Though in this world joy's goal is but a name,
Fair is thy fadeless hope, blest wanderer,
Beauteous its gentle fire & flickering flame.
From the pure lily heard I this clear song:
'Happy their peaceful life who work no wrong;
Sweet idle flowers, whom heav'n's sweet airs do kiss;
No conqu'ring king hath joy more fair than this.'
The Wild Flower's Song
by William Blake

As I wandered the forest,
The green leaves among,
I heard a Wild Flower
Singing a song.

"I slept in the earth
In the silent night,
I murmured my fears
And I felt delight.

"In the morning I went
As rosy as morn,
To seek for new joy;
But oh! met with scorn."
A Former Life
by Charles Baudelaire

Long since, I lived beneath vast porticoes,
By many ocean-sunsets tinged and fired,
Where mighty pillars, in majestic rows,
Seemed like basaltic caves when day expired.

The rolling surge that mirrored all the skies
Mingled its music, turbulent and rich,
Solemn and mystic, with the colours which
The setting sun reflected in my eyes.

And there I lived amid voluptuous calms,
In splendours of blue sky and wandering wave,
Tended by many a naked, perfumed slave,

Who fanned my languid brow with waving palms.
They were my slaves – the only care they had
To know what secret grief had made me sad.
Spirit Song Over the Waters
by Johann Wolfgang von Goethe

The soul of man
Resembleth water:
From heaven it cometh,
To heaven it soareth.
And then again
To earth descendeth,
Changing ever.

Down from the lofty
Rocky wall
Streams the bright flood,
Then spreadeth gently
In cloudy billows
O'er the smooth rock,
And welcomed kindly,
Veiling, on roams it,
Soft murmuring,
Tow'rd the abyss.

Cliffs projecting
Oppose its progress,—
Angrily foams it
Down to the bottom,
Step by step.

Now, in flat channel,
Through the meadowland steals it,
And in the polish'd lake
Each constellation
Joyously peepeth.

Wind is the loving
Wooer of waters;
Wind blends together
Billows all-foaming.

Spirit of man,
Thou art like unto water!
Fortune of man,
Thou art like unto wind!
Childe Harold's Pilgrimage
by George Gordon Byron

There is a pleasure in the pathless woods,
There is a rapture on the lonely shore,
There is society where none intrudes,
By the deep Sea, and music in its roar:
I love not Man the less, but Nature more,
From these our interviews, in which I steal
From all I may be, or have been before,
To mingle with the Universe, and feel
What I can ne'er express, yet cannot all conceal.

Roll on, thou deep and dark blue Ocean–roll!
Ten thousand fleets sweep over thee in vain;
Man marks the earth with ruin–his control
Stops with the shore;–upon the watery plain
The wrecks are all thy deed, nor doth remain
A shadow of man's ravage, save his own,
When for a moment, like a drop of rain,
He sinks into thy depths with bubbling groan,
Without a grave, unknelled, uncoffined, and unknown.

His steps are not upon thy paths,–thy fields
Are not a spoil for him,–thou dost arise
And shake him from thee; the vile strength he wields
For earth's destruction thou dost all despise,
Spurning him from thy bosom to the skies,
And send'st him, shivering in thy playful spray
And howling, to his gods, where haply lies
His petty hope in some near port or bay,
And dashest him again to earth: —there let him lay.
The Cloud
by Percy Bysshe Shelley

I bring fresh showers for the thirsting flowers,
From the seas and the streams;
I bear light shade for the leaves when laid
In their noonday dreams.
From my wings are shaken the dews that waken
The sweet buds every one,
When rocked to rest on their mother's breast,
As she dances about the sun.
I wield the flail of the lashing hail,
And whiten the green plains under,
And then again I dissolve it in rain,
And laugh as I pass in thunder.

I sift the snow on the mountains below,
And their great pines groan aghast;
And all the night 'tis my pillow white,
While I sleep in the arms of the blast.
Sublime on the towers of my skiey bowers,
Lightning my pilot sits;
In a cavern under is fettered the thunder,
It struggles and howls at fits;
Over earth and ocean, with gentle motion,
This pilot is guiding me,
Lured by the love of the genii that move
In the depths of the purple sea;
Over the rills, and the crags, and the hills,
Over the lakes and the plains,
Wherever he dream, under mountain or stream,
The Spirit he loves remains;
And I all the while bask in Heaven's blue smile,
Whilst he is dissolving in rains.

The sanguine Sunrise, with his meteor eyes,
And his burning plumes outspread,
Leaps on the back of my sailing rack,
When the morning star shines dead;
As on the jag of a mountain crag,
Which an earthquake rocks and swings,
An eagle alit one moment may sit
In the light of its golden wings.
And when Sunset may breathe, from the lit sea beneath,
Its ardours of rest and of love,
And the crimson pall of eve may fall
From the depth of Heaven above,
With wings folded I rest, on mine aëry nest,
As still as a brooding dove.

That orbèd maiden with white fire laden,
Whom mortals call the Moon,
Glides glimmering o'er my fleece-like floor,
By the midnight breezes strewn;
And wherever the beat of her unseen feet,
Which only the angels hear,
May have broken the woof of my tent's thin roof,
The stars peep behind her and peer;
And I laugh to see them whirl and flee,
Like a swarm of golden bees,
When I widen the rent in my wind-built tent,
Till calm the rivers, lakes, and seas,
Like strips of the sky fallen through me on high,
Are each paved with the moon and these.

I bind the Sun's throne with a burning zone,
And the Moon's with a girdle of pearl;
The volcanoes are dim, and the stars reel and swim,
When the whirlwinds my banner unfurl.
From cape to cape, with a bridge-like shape,
Over a torrent sea,
Sunbeam-proof, I hang like a roof,
The mountains its columns be.
The triumphal arch through which I march
With hurricane, fire, and snow,
When the Powers of the air are chained to my chair,
Is the million-coloured bow;
The sphere-fire above its soft colours wove,
While the moist Earth was laughing below.

I am the daughter of Earth and Water,
And the nursling of the Sky;
I pass through the pores of the ocean and shores;
I change, but I cannot die.
For after the rain when with never a stain
The pavilion of Heaven is bare,
And the winds and sunbeams with their convex gleams
Build up the blue dome of air,
I silently laugh at my own cenotaph,
And out of the caverns of rain,
Like a child from the womb, like a ghost from the tomb,
I arise and unbuild it again.
Men Improve With the Years
by William Butler Yeats

I am worn out with dreams;
A weather-worn, marble triton
Among the streams;
And all day long I look
Upon this lady's beauty
As though I had found in book
A pictured beauty,
Pleased to have filled the eyes
Or the discerning ears,
Delighted to be but wise,
For men improve with the years;
And yet and yet
Is this my dream, or the truth?
O would that we had met
When I had my burning youth;
But I grow old among dreams,
A weather-worn, marble triton
Among the streams.
The Lake Isle of Innisfree
by William Butler Yeats

I will arise and go now, and go to Innisfree,
And a small cabin build there, of clay and wattles made:
Nine bean-rows will I have there, a hive for the honeybee,
And live alone in the bee-loud glade.
And I shall have some peace there, for peace comes dropping slow,
Dropping from the veils of the morning to where the cricket sings;
There midnight's all a glimmer, and noon a purple glow,
And evening full of the linnet's wings.
I will arise and go now, for always night and day
I hear lake water lapping with low sounds by the shore;
While I stand on the roadway, or on the pavements grey,
I hear it in the deep heart's core.
Two Rivers
by Ralph Waldo Emerson

Thy summer voice, Musketaquit,
Repeats the music of the rain;
But sweeter rivers pulsing flit
Through thee, as thou through the Concord Plain.

Thou in thy narrow banks art pent:
The stream I love unbounded goes
Through flood and sea and firmament;
Through light, through life, it forward flows.

I see the inundation sweet,
I hear the spending of the steam
Through years, through men, through Nature fleet,
Through love and thought, through power and dream.

Musketaquit, a goblin strong,
Of shard and flint makes jewels gay;
They lose their grief who hear his song,
And where he winds is the day of day.

So forth and brighter fares my stream,—
Who drink it shall not thirst again;
No darkness taints its equal gleam,
And ages drop in it like rain.
The Tide Rises, the Tide Falls
by Henry Wadsworth Longfellow

The tide rises, the tide falls,
The twilight darkens, the curlew calls;
Along the sea-sands damp and brown
The traveller hastens toward the town,
And the tide rises, the tide falls.

Darkness settles on roofs and walls,
But the sea, the sea in the darkness calls;
The little waves, with their soft, white hands,
Efface the footprints in the sands,
And the tide rises, the tide falls.

The morning breaks; the steeds in their stalls
Stamp and neigh, as the hostler calls;
The day returns, but nevermore
Returns the traveller to the shore,
And the tide rises, the tide falls.
The Village Blacksmith
by Henry Wadsworth Longfellow

Under a spreading chestnut tree
The village smithy stands;
The Smith, a mighty man is he,
With large and sinewy hands;
And the muscles of his brawny arms
Are strong as iron bands.

His hair is crisp, and black, and long,
His face is like the tan;
His brow is wet with honest sweat,
He earns whate'er he can
And looks the whole world in the face
For he owes not any man.

Week in, week out, from morn till night,
You can hear his bellows blow;
You can hear him swing his heavy sledge,
With measured beat and slow,
Like a sexton ringing the village bell,
When the evening sun is low.

And children coming home from school
Look in at the open door;
They love to see the flaming furge,
And hear the bellows roar,
And catch the burning sparks that fly
Like chaff from a threshing floor.

He goes on Sunday to the church
and sits among his boys;
He hears the parson pray and preach.
He hears his daughter's voice
singing in the village choir,
And it makes his heart rejoice.

It sounds to him like her mother's voice,
Singing in Paradise!
He needs must think of her once more,
How in the grave she lies;
And with his hard, rough hand he wipes
A tear out of his eyes.

Toiling,–rejoicing,–sorrowing,
Onward through life he goes;
Each morning sees some task begin,
Each evening sees it close;
Something attempted, something done,
Has earned a night's repose.

Thanks, thanks to thee, my worthy friend
For the lesson thou hast taught!
Thus at the flaming forge of life
Our fortunes must be wrought;
Thus on its sounding anvil shaped
Each burning deed and thought
Friendship
by Ralph Waldo Emerson

A ruddy drop of manly blood
The surging sea outweighs,
The world uncertain comes and goes;
The lover rooted stays.
I fancied he was fled,—
And, after many a year,
Glowed unexhausted kindliness,
Like daily sunrise there.
My careful heart was free again,
O friend, my bosom said,
Through thee alone the sky is arched,
Through thee the rose is red;
All things through thee take nobler form,
And look beyond the earth,
The mill-round of our fate appears
A sun-path in thy worth.
Me too thy nobleness had taught
To master my despair;
The fountains of my hidden life
Are through thy friendship fair.
Life
by Paul Laurence Dunbar

A crust of bread and a corner to sleep in,
A minute to smile and an hour to weep in,
A pint of joy to a peck of trouble,
And never a laugh but the moans come double;
And that is life!

A crust and a corner that love makes precious,
With a smile to warm and the tears to refresh us;
And joy seems sweeter when cares come after,
And a moan is the finest of foils for laughter;
And that is life!
A Mile With Me
by Henry Van Dyke

O who will walk a mile with me
Along life's merry way?
A comrade blithe and full of glee,
Who dares to laugh out loud and free,
And let his frolic fancy play,
Like a happy child, through the flowers gay
That fill the field and fringe the way
Where he walks a mile with me.

And who will walk a mile with me
Along life's weary way?
A friend whose heart has eyes to see
The stars shine out o'er the darkening lea,
And the quiet rest at the end o' the day,—
A friend who knows, and dares to say,
The brave, sweet words that cheer the way
Where he walks a mile with me.

With such a comrade, such a friend,
I fain would walk till journeys end,
Through summer sunshine, winter rain,
And then?—Farewell, we shall meet again!
Life
by Walter De La Mare

Hearken, O dear, now strikes the hour we die;
We, who in our strange kiss
Have proved a dream the world's realities,
Turned each from other's darkness with a sigh,
Need heed no more of life, waste no more breath
On any other journey, but of death.

And yet: Oh, know we well
How each of us must prove Love's infidel;
Still out of ecstasy turn trembling back
To earth's same empty track
Of leaden day by day, and hour by hour, and be
Of all things lovely the cold mortuary.
Life and Song
by Sidney Lanier

"If life were caught by a clarionet,
And a wild heart, throbbing in the reed,
Should thrill its joy and trill its fret,
And utter its heart in every deed,

"Then would this breathing clarionet
Type what the poet fain would be;
For none o' the singers ever yet
Has wholly lived his minstrelsy,

"Or clearly sung his true, true thought,
Or utterly bodied forth his life,
Or out of life and song has wrought
The perfect one of man and wife;

"Or lived and sung, that Life and Song
Might each express the other's all,
Careless if life or art were long
Since both were one, to stand or fall:

"So that the wonder struck the crowd,
Who shouted it about the land:
`His song was only living aloud,
His work, a singing with his hand!'"
The Peasant's Life
by G. Fletcher

His certain life that never can deceive him,
Is full of thousand sweets and rich content:
The smooth-leaved beeches in the field receive him
With coolest shades till noon-tide rage is spent:
His life is neither tossed in boisterous seas
Of troublous world, nor lost in slothful ease;
Pleased and full blessed he lives, when he his God can
please.

His bed of wool yields safe and quiet sleep,
While by his side his faithful wife hath place ;
His little son into his bosom creeps,
The lively picture of his father's face :
Never his humble house or state torment him,
Less he could like if less his God had sent him,
And when he dies, green turfs, with grassy tomb,
content him.
Praise of a Country Life
by Sir H. Wootton

MISTAKEN mortals! did you know
Where joy, heart's-ease, and comforts grow,
You'd scorn proud towers,
And seek them in these bowers;
Where winds sometimes our woods perhaps may shake,
But blustering care could never tempest make,
Nor murmurs e'er come nigh us,
Save of fountains that glide by us.
Here's no fantastic masque or dance,
But of our kids that frisk and prance;
Nor wars are seen,
Unless upon the green
Two harmless lambs are butting one another,
Which done, both bleating run each to his mother;
And wounds are never found,
Save what the ploughshare gives the ground.
Go ! let the diving Negro seek,
For gems hid in some forlorn creek;
We all pearls scorn,
Save what the dewy morn
Congeals upon each little spire of grass,
Which careless shepherds beat down as they pass;
And gold ne'er here appears,
Save what the yellow harvest bears.
May
by Percival

I FEEL a newer life in every gale,
The winds that fan the flowers,
And with their welcome breathings fill the sail,
Tell of serener hours,
Of hours that glide unfelt away
Beneath the sky of May.

The spirit of the gentle south wind calls
From his blue throne of air,
And where his whispering voice in music falls,
Beauty is budding there;
The bright ones of the valley break
Their slumbers, and awake.

The waving verdure rolls along the plain,
And the wide forest weaves,
To welcome back its playful mates again,
A canopy of leaves;
And from its darkening shadow floats
A gush of trembling notes.

Fairer and brighter spreads the reign of May;
The tresses of the woods
With the light dallying of the west wind play;
And the full-brimming floods,
As gladly to their goal they run,
Hail the returning sun.
Inspirational Poems About Life
Mother to Son
by Langston Hughes

Well, son, I'll tell you:
Life for me ain't been no crystal stair.
It's had tacks in it,
And splinters,
And boards torn up,
And places with no carpet on the floor—
Bare;
But all the time
I'se been a'climbin' on,
And reachin' landin's,
And turnin' corners,
And sometimes goin' in the dark,
Where there ain't been no light.
So boy, don't you turn back;
Don't you sit down on the steps,
'Cause you finds it's kinder hard;
Don't you fall now—
For I'se still goin', honey,
I'se still climbin',
And life for me ain't been no crystal stair.
Sonnet: The New Life (La Vita Nuova)
by Dante Alighieri, translated by Dante Gabriel Rossetti

Love and the gentle heart are one same thing,
Even as the wise man in his ditty saith:
Each, of itself, would be such life in death
As rational soul bereft of reasoning.
'Tis Nature makes them when she loves: a king
Love is, whose palace where he sojourneth
Is called the Heart; there draws he quiet breath
At first, with brief or longer slumbering.
Then beauty seen in virtuous womankind
Will make the eyes desire, and through the heart
Send the desiring of the eyes again;
Where often it abides so long enshrin'd
That Love at length out of his sleep will start.
And women feel the same for worthy men.
Song on May Morning
by John Milton

Now the bright morning Star, Dayes harbinger,
Comes dancing from the East, and leads with her
The Flowry May, who from her green lap throws
The yellow Cowslip, and the pale Primrose.
Hail bounteous May that dost inspire
Mirth and youth, and warm desire,
Woods and Groves, are of thy dressing,
Hill and Dale, doth boast thy blessing.
Thus we salute thee with our early Song,
And welcom thee, and wish thee long.
Gitanjali 19
by Rabindranath Tagore

If thou speakest not I will fill my heart with thy silence and endure it. I will keep still and wait like the night with starry vigil and its head bent low with patience.

The morning will surely come, the darkness will vanish, and thy voice pour down in golden streams breaking through the sky.

Then thy words will take wing in songs from every one of my birds' nests, and thy melodies will break forth in flowers in all my forest groves.
To Hope
by John Keats

When by my solitary hearth I sit,
And hateful thoughts enwrap my soul in gloom;
When no fair dreams before my " mind's eye " flit,
And the bare heath of life presents no bloom;
Sweet Hope, ethereal balm upon me shed,
And wave thy silver pinions o'er my head.

Whene'er I wander, at the fall of night,
Where woven boughs shut out the moon's bright ray,
Should sad Despondency my musings fright,
And frown, to drive fair Cheerfulness away,
Peep with the moon-beams through the leafy roof,
And keep that fiend Despondence far aloof!

Should Disappointment, parent of Despair,
Strive for her son to seize my careless heart;
When, like a cloud, he sits upon the air,
Preparing on his spell-bound prey to dart:
Chace him away, sweet Hope, with visage bright,
And fright him as the morning frightens night!

Whene'er the fate of those I hold most dear
Tells to my fearful breast a tale of sorrow,
O bright-eyed Hope, my morbid fancy cheer;
Let me awhile thy sweetest comforts borrow:
Thy heaven-born radiance around me shed,
And wave thy silver pinions o'er my head!

Should e'er unhappy love my bosom pain,
From cruel parents, or relentless fair;
O let me think it is not quite in vain
To sigh out sonnets to the midnight air!
Sweet Hope, ethereal balm upon me shed,
And wave thy silver pinions o'er my head!

In the long vista of the years to roll,
Let me not see our country's honour fade:
O let me see our land retain her soul,
Her pride, her freedom; and not freedom's shade.
From thy bright eyes unusual brightness shed —
Beneath thy pinions canopy my head!

Let me not see the patriot's high bequest,
Great Liberty! how great in plain attire!
With the base purple of a court oppress'd,
Bowing her head, and ready to expire:
But let me see thee stoop from heaven on wings
That fill the skies with silver glitterings!

And as, in sparkling majesty, a star
Gilds the bright summit of some gloomy cloud;
Brightening the half veil'd face of heaven afar:
So, when dark thoughts my boding spirit shroud,
Sweet Hope, celestial influence round me shed,
Waving thy silver pinions o'er my head.
Gitanjali 82
by Rabindranath Tagore

Time is endless in thy hands, my lord. There is none to count thy minutes.
Days and nights pass and ages bloom and fade like flowers. Thou knowest how to wait.
Thy centuries follow each other perfecting a small wild flower.
We have no time to lose, and having no time we must scramble for a chances. We are too poor to be late.
And thus it is that time goes by while I give it to every querulous man who claims it, and thine altar is empty of all offerings to the last.
At the end of the day I hasten in fear lest thy gate to be shut; but I find that yet there is time.
Gitanjali 34
by Rabindranath Tagore

Let only that little be left of me whereby I may name thee my all.

Let only that little be left of my will whereby I may feel thee on every side, and come to thee in everything, and offer to thee my love every moment.

Let only that little be left of me whereby I may never hide thee.

Let only that little of my fetters be left whereby I am bound with thy will, and thy purpose is carried out in my life—and that is the fetter of thy love.
Gitanjali 27
by Rabindranath Tagore

Light, oh where is the light? Kindle it with the burning fire of desire!

There is the lamp but never a flicker of a flame—is such thy fate, my heart? Ah, death were better by far for thee!

Misery knocks at thy door, and her message is that thy lord is wakeful, and he calls thee to the love-tryst through the darkness of night.

The sky is overcast with clouds and the rain is ceaseless. I know not what this is that stirs in me—I know not its meaning.

A moment's flash of lightning drags down a deeper gloom on my sight, and my heart gropes for the path to where the music of the night calls me.

Light, oh where is the light! Kindle it with the burning fire of desire! It thunders and the wind rushes screaming through the void. The night is black as a black stone. Let not the hours pass by in the dark. Kindle the lamp of love with thy life.
Gitanjali 4
by Rabindranath Tagore

Life of my life, I shall ever try to keep my body pure, knowing that thy living touch is upon all my limbs.

I shall ever try to keep all untruths out from my thoughts, knowing that thou art that truth which has kindled the light of reason in my mind.

I shall ever try to drive all evils away from my heart and keep my love in flower, knowing that thou hast thy seat in the inmost shrine of my heart.

And it shall be my endeavour to reveal thee in my actions, knowing it is thy power gives me strength to act.
Gitanjali 69
by Rabindranath Tagore

The same stream of life that runs through my veins night and day runs through the world and dances in rhythmic measures.

It is the same life that shoots in joy through the dust of the earth in numberless blades of grass and breaks into tumultuous waves of leaves and flowers.

It is the same life that is rocked in the ocean-cradle of birth and of death, in ebb and in flow.

I feel my limbs are made glorious by the touch of this world of life. And my pride is from the life-throb of ages dancing in my blood this moment.
Gitanjali 24
by by Rabindranath Tagore

If the day is done, if birds sing no more, if the wind has flagged tired, then draw the veil of darkness thick upon me, even as thou hast wrapt the earth with the coverlet of sleep and tenderly closed the petals of the drooping lotus at dusk.

From the traveller, whose sack of provisions is empty before the voyage is ended, whose garment is torn and dustladen, whose strength is exhausted, remove shame and poverty, and renew his life like a flower under the cover of thy kindly night.
The Land of Dreams
by William Blake

Awake, awake, my little boy!
Thou wast thy mother's only joy;
Why dost thou weep in thy gentle sleep?
Awake! thy father does thee keep.

"O, what land is the Land of Dreams?
What are its mountains, and what are its streams?
O father! I saw my mother there,
Among the lilies by waters fair.

"Among the lambs, cloth'd in white,
She walk'd with her Thomas in sweet delight.
I wept for joy, like a dove I mourn;
O! when shall I again return?"

Dear child, I also by pleasant streams
Have wander'd all night in the Land of Dreams;
But tho' calm and warm the waters wide,
I could not get to the other side.

"Father, O father! what do we here
In this land of unbelief and fear?
The Land of Dreams is better far
Above the light of the morning star."
The Morning of Life
by Victor Hugo

The mist of the morning is torn by the peaks,
Old towers gleam white in the ray,
And already the glory so joyously seeks
The lark that's saluting the day.

Then smile away, man, at the heavens so fair,
Though, were you swept hence in the night,
From your dark, lonely tomb the owlets would stare
At the sun rising newly as bright.

But out of earth's trammels your soul would have flown
Where glitters Eternity's stream,
And you shall have waked 'midst pure glories unknown,
As sunshine disperses a dream.
Song
by Langston Hughes

Lovely, dark, and lonely one,
Bare your bosom to the sun,
Do not be afraid of light
You who are a child of night.

Open wide your arms to life,
Whirl in the wind of pain and strife,
Face the wall with the dark closed gate,
Beat with bare, brown fists
And wait.
Ring Out, Wild Bells
by Alfred Lord Tennyson

Ring out, wild bells, to the wild sky,
The flying cloud, the frosty light;
The year is dying in the night;
Ring out, wild bells, and let him die.

Ring out the old, ring in the new,
Ring, happy bells, across the snow:
The year is going, let him go;
Ring out the false, ring in the true.

Ring out the grief that saps the mind,
For those that here we see no more,
Ring out the feud of rich and poor,
Ring in redress to all mankind.

Ring out a slowly dying cause,
And ancient forms of party strife;
Ring in the nobler modes of life,
With sweeter manners, purer laws.

Ring out the want, the care the sin,
The faithless coldness of the times;
Ring out, ring out my mournful rhymes,
But ring the fuller minstrel in.

Ring out false pride in place and blood,
The civic slander and the spite;
Ring in the love of truth and right,
Ring in the common love of good.

Ring out old shapes of foul disease,
Ring out the narrowing lust of gold;
Ring out the thousand wars of old,
Ring in the thousand years of peace.

Ring in the valiant man and free,
The larger heart, the kindlier hand;
Ring out the darkness of the land,
Ring in the Christ that is to be.
Life Is Too Short
by Ella Wheeler Wilcox

Life is too short for any vain regretting;
Let dead delight bury its dead, I say,
And let us go upon our way forgetting
The joys, and sorrows, of each yesterday.
Between the swift sun's rising and its setting,
We have no time for useless tears or fretting,
Life is too short.

Life is too short for any bitter feeling;
Time is the best avenger if we wait,
The years speed by, and on their wings bear healing,
We have no room for anything like hate.
This solemn truth the low mounds seem revealing
That thick and fast about our feet are stealing,
Life is too short.

Life is too short for aught but high endeavour,—
Too short for spite, but long enough for love.
And love lives on for ever and for ever,
It links the worlds that circle on above;
'Tis God's first law, the universe's lever,
In His vast realm the radiant souls sigh never
"Life is too short."
Gitanjali 60
by Rabindranath Tagore

On the seashore of endless worlds children meet. The infinite sky is motionless overhead and the restless water is boisterous. On the seashore of endless worlds the children meet with shouts and dances.

They build their houses with sand, and they play with empty shells. With withered leaves they weave their boats and smilingly float them on the vast deep. Children have their play on the seashore of worlds.

They know not how to swim, they know not how to cast nets. Pearl-fishers dive for pearls, merchants sail in their ships, while children gather pebbles and scatter them again. They seek not for hidden treasures, they know not how to cast nets.

The sea surges up with laughter, and pale gleams the smile of the sea-beach. Death-dealing waves sing meaningless ballads to the children, even like a mother while rocking her baby's cradle. The sea plays with children, and pale gleams the smile of the sea-beach.

On the seashore of endless worlds children meet. Tempest roams in the pathless sky, ships are wrecked in the trackless water, death is abroad and children play. On the seashore of endless worlds is the great meeting of children.
A Life-Lesson
by James Whitcomb Riley

There! little girl, don't cry!
They have broken your doll, I know;
And your tea-set blue,
And your play-house, too,
Are things of the long ago;
But childish troubles will soon pass by.—
There! little girl, don't cry!

There! little girl, don't cry!
They have broken your slate, I know;
And the glad, wild ways
Of your school-girl days
Are things of the long ago;
But life and love will soon come by.—
There! little girl, don't cry!

There! little girl, don't cry!
They have broken your heart, I know;
And the rainbow gleams
Of your youthful dreams
Are things of the long ago;
But Heaven holds all for which you sigh.—
There! little girl, don't cry!
Life
by Henry Van Dyke

Let me but live my life from year to year,
With forward face and unreluctant soul;
Not hurrying to, nor turning from, the goal;
Not mourning for the things that disappear
In the dim past, nor holding back in fear
From what the future veils; but with a whole
And happy heart, that pays its toll
To Youth and Age, and travels on with cheer.

So let the way wind up the hill or down,
O'er rough or smooth, the journey will be joy:
Still seeking what I sought when but a boy,
New friendship, high adventure, and a crown,
My heart will keep the courage of the quest,
And hope the road's last turn will be the best.
Existence
by Ella Wheeler Wilcox

You are here, and you are wanted,
Though a waif upon life's stair;
Though the sunlit hours are haunted
With the shadowy shapes of care.
Still the Great One, the All-Seeing
Called your spirit into being –
Gave you strength for any fate.
Since your life by Him was needed,
All your ways by Him are heeded –
You can trust and you can wait.

You can wait to know the meaning
Of the troubles sent your soul;
Of the chasms intervening
'Twixt your purpose and your goal;
Of the sorrows and the trials,
Of the silence and denials,
Ofttimes answering to your pleas;
Of the stinted sweets of pleasure,
And of pain's too generous measure –
You can wait the WHY of these.

Forth from planet unto planet,
You have gone, and you will go.
Space is vast, but we must span it;
For life's purpose is TO KNOW.
Earth retains you but a minute,
Make the best of what lies in it;
Light the pathway where you are.
There is nothing worth the doing
That will leave regret or rueing,
As you speed from star to star.

You are part of the Beginning,
You are parcel of To-day.
When He set His world to spinning
You were flung upon your way.
When the system falls to pieces,
When this pulsing epoch ceases,
When the IS becomes the WAS,
You will live, for you will enter
In the great Creative Centre,
In the All-Enduring Cause.
Life
by Joseph Horatio Chant

Our lives seem filled with things of little worth;
A thousand petty cares arise each day
Which bring our soaring thoughts from heaven to earth,
Reminding us that we have feet of clay;
Yet we will not from path of duty stray
If we amidst them all cleave to the right;
Nor great nor small are actions in His sight;
Through lowly vale He shows our feet the way.

Our early dreams may not be realized;
The roseate sky now proves quite commonplace;
The constellations we so highly prized
Have vanished all–nor left the slightest trace
Of former glory in its azure face,
But high o'er all beams out the polar star
To guide us safe through rock and sandy bar;
Life is complete and its cap-stone is grace.
Life's Harmonies
by Ella Wheeler Wilcox

Let no man pray that he know not sorrow,
Let no soul ask to be free from pain,
For the gall of to-day is the sweet of to-morrow,
And the moment's loss is the lifetime's gain.

Through want of a thing does its worth redouble,
Through hunger's pangs does the feast content,
And only the heart that has harbored trouble,
Can fully rejoice when joy is sent.

Let no man shrink from the bitter tonics
Of grief, and yearning, and need, and strife,
For the rarest chords in the soul's harmonies.
Are found in the minor strains of life.
Life Is Jolly
by William Henry Davies

This life is jolly, O!
I envy no man's lot;
My eyes can much admire,
And still my heart crave not;
There's no true joy in gold,
It breeds desire for more;
Whatever wealth man has,
Desire can keep him poor.

This life is jolly, O!
Power has his fawning slaves,
But if he rests his mind,
Those wretches turn bold knaves.
Fame's field is full of flowers,
It dazzles as we pass,
But men who walk that field
Starve for the common grass.

This life is jolly, O!
Let others know they die,
Enough to know I live,
And make no question why;
I care not whence I came,
Nor whither I shall go;
Let others think of these—
This life is jolly, O!
What Is Time?
by Marsden

I ASKED an aged man, with hoary hairs,
Wrinkled, and curved, with worldly cares;
"Time is the warp of life," he said; "oh tell
The young, the fair, the gay, to weave it well!"
I asked the ancient, venerable dead,
Sages who wrote, and warriors who bled ;
From the cold grave a hollow murmur flowed,
"Time sowed the seed we reap in this abode!"
I asked a dying sinner, ere the tide
Of life had left his veins; " Time !" he replied;
"I've lost it ! ah, the treasure ! " —and he died.
I asked the golden sun and silver spheres,
Those bright chronometers of days and years;
They answered, " Time is but a meteor glare,
And bade me for Eternity prepare.
I asked the Seasons, in their annual round
Which beautify or desolate the ground;
And they replied, (no oracle more wise,)
"Tis Folly's blank, and Wisdom's highest prize!"
I asked a spirit lost, -but oh, the shriek
That pierced my soul ! I shudder while I speak!
It cried, "A particle ! a speck ! a mite
Of endless years, duration infinite !"
Of things inanimate, my dial I
Consulted, and it made me this reply, –
"Timeis the season fair of living well,
The path ofglory, or the path of hell. "
I asked my Bible, and methinks it said,
"Time is the present hour, the past is fled ;
Live ! live to-day ! to-morrow never yet
On any human being rose or set. "
I asked old Father Time himself at last ;
But in a moment he flew swiftly past.-
His chariot was a cloud, the viewless wind
His noiseless steeds, which left no trace behind.
I asked the mighty angel, who shall stand
One foot on sea, and one on solid land ;
"Mortal," he cried, " the mystery now is o'er;
Time was, Time is, but Time shall be no more!"
The Rising Moon
by Peabody

THE moon is up! How calm and slow
She wheels above the hill!
The weary winds forget to blow,
And all the world lies still.

The way-worn travellers with delight
The rising brightness see,
Revealing all the paths and plains,
And gilding every tree.

It glistens where the hurrying stream
Its little ripple leaves;
It falls upon the forest shade,
And sparkles on the leaves.

Lo, once, on Judah's evening hills,
The heavenly lustre spread;
The Gospel sounded from the blaze,
And shepherds gazed with dread.

And still that light upon the world
Its guiding splendour throws;
Bright in the opening hours of life,
But brighter at the close.

The waning moon, in time, shall fail
To walk the midnight skies;
But God hath warmed this bright light
With fire that never dies.
Past—Present—Future
by Browne

THE time when I played with the king-cup flowers,
Those golden gifts of summer hours;
The time when I danced o'er the purple heath,
And scarcely felt the earth beneath,
And, smiling, looked to the sky above,
That spread o'er me in cloudless love;
When my step was as light as the roving wind,
That kissed the flowers in my tresses twined ;
When my eyes undimmed by a dark tear shone,—
That blessed time is gone, is gone!

The time when I loved to sit at noon,
And hearken to the wood-bird's tune;
When the flowers and leaves upon each tree,
Were more than flowers and leaves to me;
When my spirit in fancy floated along,
And around my heart was a dream of song;
The time when I lay by the river's side,
That had words for me in its murmuring tide;
When my life, like the waves of the stream, went on,
Bright, pure, and sparkling, —is gone, is gone!

And the hours of darkness and days of gloom,
That shadow and shut out joy, are come;
And there's a mist on the laughing sea,
And the flowers and leaves are nought to me;
And on my brow are furrows left,
And my lip of ease and smile is reft;
And the time of gray hairs and trembling limbs,
And the time when sorrow the bright eye dims,
And the time when death seems nought to fear,
So sad is life, is here, is here!

But the time when the quiet grave shall be
A haven, a resting-place for me;
When the strong ties of earth are wrenched,
And the burning fever of life is quenched;
When the spirit shall leave its mortal mould,
And face to face its God behold;
When around it joy and gladness shall flow,
Purer than ever it felt below;
When heaven shall be for ever its home,—
Oh! this holiest time is still to come!