Here are the 215 best handpicked poems about fear categorized:
Short poems about fear
Poems about fear and anxiety
Famous poems about fear
Poems about fear of the unknown
Poems about fear of love
So if you want the best collection of poems about fear, then you're in the right place.
Let's get started!
Our Handpicked Poems About Fear
Prepare to confront your deepest fears as you delve into a curated selection of poems that explore the haunting realm of fear.
Get immersed with the gripping verses that navigate the intricate landscapes of fear, from its chilling presence to its gripping hold on matters of the heart.
This extraordinary collection invites you to embrace your fears, finding solace and understanding in the transformative power of poetic expression.
Keep reading and enjoy!
My Favorite Poem About Fear
The Fear
by Wilfrid Wilson Gibson

I do not fear to die
'Neath the open sky,
To meet death in the fight
Face to face, upright.
But when at last we creep
Into a hole to sleep,
I tremble, cold with dread,
Lest I wake up dead.
Short Poems About Fear
I Fear Not Henceforth Death
by William Drummond of Hawthornden

I fear not henceforth death,
Sith after this departure yet I breathe;
Let rocks, and seas, and wind
Their highest treasons show;
Let sky and earth combined
Strive, if they can, to end my life and woe;
Sith grief cannot, me nothing can o'erthrow:
Or if that aught can cause my fatal lot,
It will be when I hear I am forgot.
Good-By
by Christina Georgina Rossetti

"Good-by in fear, good-by in sorrow,
Good-by, and all in vain,
Never to meet again, my dear—"
"Never to part again."
"Good-by to-day, good-by to-morrow,
Good-by till earth shall wane,
Never to meet again, my dear—"
"Never to part again."
Atropos
by Jessie B. Rittenhouse

Atropos, dread
One of the Three,
Holding the thread
Woven for me;
Grimly thy shears,
Steely and bright,
Menace the years
Left for delight.
Grant it may chance,
Just as they close,
June may entrance
Earth with the rose;
Reigning as though,
Bliss to the breath,
Endless and no
Whisper of death.
The Fearless
by Mortimer J. Adler

As Winter, fleeing,
Leaves the shreds of its ermine
To be crunched into murk,
The fearless leave
Their names.
Terror in the house does roar
by William Blake

Terror in the house does roar;
But Pity stands before the door.
Part One: Life XCVIII
by Emily Dickinson

While I was fearing it, it came,
But came with less of fear,
Because that fearing it so long
Had almost made it dear.
There is a fitting a dismay,
A fitting a despair.
'T is harder knowing it is due,
Than knowing it is here.
The trying on the utmost,
The morning it is new,
Is terribler than wearing it
A whole existence through.
I fear thy kisses, gentle maiden
by Percy Bysshe Shelley

I fear thy kisses, gentle maiden;
Thou needest not fear mine;
My spirit is too deeply laden
Ever to burden thine.
I fear thy mien, thy tones, thy motion;
Thou needest not fear mine;
Innocent is the heart's devotion
With which I worship thine.
Part One: Life LXVI
by Emily Dickinson

When I hoped I feared,
Since I hoped I dared;
Everywhere alone
As a church remain;
Spectre cannot harm,
Serpent cannot charm;
He deposes doom,
Who hath suffered him.
The Frightened Lion
by Walter Crane

A Bull Frog, according to rule,
Sat a-croak in his usual pool:
And he laughed in his heart
As a Lion did start
In a fright from the brink like a fool.
Imaginary Fears Are The Worst
Do You Fear the Wind?
by Hamlin Garland

Do you fear the force of the wind,
The slash of the rain?
Go face them and fight them,
Be savage again.
Go hungry and cold like the wolf,
Go wade like the crane:
The palms of your hands will thicken,
The skin of your cheek will tan,
You'll grow ragged and weary and swarthy,
But you'll walk like a man!
Afraid? Of Whom Am I Afraid?
by Emily Elizabeth Dickinson

Afraid! Of whom am I afraid?
Not Death—for who is He?
The Porter of my Father's Lodge
As much abasheth me!

Of Life? 'Twere odd I fear [a] thing
That comprehendeth me
In one or two existences—
As Deity decree—

Of Resurrection? Is the East
Afraid to trust the Morn
With her fastidious forehead?
As soon impeach my Crown!
Anthea's Retractation
by Robert Herrick

Anthea laugh'd, and, fearing lest excess
Might stretch the cords of civil comeliness
She with a dainty blush rebuked her face,
And call'd each line back to his rule and space.
The Meadow Lark
by Hamlin Garland

A brave little bird that fears not God,
A voice that breaks from the snow-wet clod
With prophecy of sunny sod,
Set thick with wind-waved goldenrod.
From the first bare clod in the raw, cold spring,
From the last bare clod, when fall winds sting,
The farm-boys hears his brave song ring,
And work for the time is a pleasant thing.
Christ's Words On The Cross: My God, My God
by Robert Herrick

Christ, when He hung the dreadful cross upon,
Had, as it were, a dereliction
In this regard, in those great terrors He
Had no one beam from God's sweet majesty.
On The Neglect Of Homer
by William Cowper

Could Homer come himself, distressed and poor
And tune his harp at Rhedicina's door,
The rich old vixen would exclaim, (I fear,)
"Begone! no tramper gets a farthing here."
The Soul
by Madison Cawein

An heritage of hopes and fears
And dreams and memory,
And vices of ten thousand years
God gives to thee.
A house of clay, the home of Fate,
Haunted of Love and Sin,
Where Death stands knocking at the gate
To let him in.
Fear Gets Force
by Robert Herrick

Despair takes heart, when there's no hope to speed:
The coward then takes arms and does the deed.
Wit Punished Prospers Most
by Robert Herrick

Dread not the shackles; on with thine intent,
Good wits get more fame by their punishment.
A Stanza on Freedom
by James Russell Lowell

They are slaves who fear to speak
For the fallen and the weak;
They are slaves who will not choose
Hatred, scoffing, and abuse,
Rather than in silence shrink
From the truth they needs must think;
They are slaves who dare not be
In the right with two or three.
Lines Traced Under An Image Of Amor Threatening
by Herman Melville

Fear me, virgin whosoever
Taking pride from love exempt,
Fear me, slighted. Never, never
Brave me, nor my fury tempt:
Downy wings, but wroth they beat
Tempest even in reason's seat.
The Impulses
by Friedrich Schiller

Fear with his iron staff may urge the slave onward forever;
Rapture, do thou lead me on ever in roseate chains!
Fair! seek not to be feared. Most lovely! beloved by thy servants
by Sir Philip Sidney

Fair! seek not to be feared. Most lovely! beloved by thy servants!
For true it is, "that they fear many; whom many fear."
No Coming To God Without Christ
by Robert Herrick

Good and great God! How sho'd I feare
To come to Thee, if Christ not there!
Co'd I but think, He would not be
Present, to plead my cause for me;
To Hell I'd rather run, then I
Wo'd see Thy Face, and He not by.
He That Is Down Need Fear No Fall
by Louisa May Alcott

He that is down need fear no fall,
He that is low no pride.
He that is humble ever shall
Have God to be his guide.

I am content with what I have,
Little be it, or much.
And, Lord! Contentment still I crave,
Because Thou savest such.

Fulness to them a burden is,
That go on pilgrimage.
Here little, and hereafter bliss,
Is best from age to age!
I fear'd the fury of my wind
by William Blake

I fear'd the fury of my wind
Would blight all blossoms fair and true;
And my sun it shin'd and shin'd,
And my wind it never blew.
But a blossom fair or true
Was not found on any tree;
For all blossoms grew and grew
Fruitless, false, tho' fair to see.
Shipwreck
by Robert Herrick

He who has suffered shipwreck fears to sail
Upon the seas, though with a gentle gale.
Cardinal Bembo's Epitaph On Raphael
by Thomas Hardy

Here's one in whom Nature feared – faint at such vying –
Eclipse while he lived, and decease at his dying.
To my Heart, bidding it have no Fear
by W.B. Yeats

Be you still, be you still, trembling heart;
Remember the wisdom out of the old days:
Him who trembles before the flame and the flood,
And the winds that blow through the starry ways,
Let the starry winds and the flame and the flood
Cover over and hide, for he has no part
With the proud, majestical multitude.
On Himself
by Robert Herrick

Born I was to meet with age,
And to walk life's pilgrimage,
Much, I know, of time is spent,
Tell I can't what's resident.
Howsoever, cares, adieu;
I'll have nought to say to you:
But I'll spend my coming hours
Drinking wine, and crown'd with flowers.
God's Care
by Joseph Horatio Chant

I fear not, my Father, the tempest's loud roar,
Nor dread the huge breakers on the rock-girded shore;
Thy presence is with me, my refuge is near,
With help all-sufficient; oh, why should I fear?
Tho' billows of sorrow should roll o'er my head,
My sun sink in darkness, and joys be all dead,
Thy presence will cheer me, and spectres will flee,
For who can molest me while trusting in thee?
To His Book
by Robert Herrick

Be bold, my Book, nor be abash'd, or fear
The cutting thumb-nail, or the brow severe;
But by the Muses swear, all here is good,
If but well read, or ill read, understood.
To – .
by Percy Bysshe Shelley

I.
I fear thy kisses, gentle maiden,
Thou needest not fear mine;
My spirit is too deeply laden
Ever to burthen thine.

II.
I fear thy mien, thy tones, thy motion,
Thou needest not fear mine;
Innocent is the heart's devotion
With which I worship thine.
His Last Request To Julia
by Robert Herrick

I have been wanton, and too bold, I fear,
To chafe o'er-much the virgin's cheek or ear;
Beg for my pardon, Julia! he doth win
Grace with the gods who's sorry for his sin.
That done, my Julia, dearest Julia, come,
And go with me to choose my burial room:
My fates are ended; when thy Herrick dies,
Clasp thou his book, then close thou up his eyes.
Death Undreaded
by Walter Savage Landor

Death stands above me, whispering low
I know not what into my ear:
Of his strange language all I know
Is, there is not a word of fear.
I lived on dread; to those who know
by Emily Elizabeth Dickinson

I lived on dread; to those who know
The stimulus there is
In danger, other impetus
Is numb and vital-less.
As 't were a spur upon the soul,
A fear will urge it where
To go without the spectre's aid
Were challenging despair.
The Short Fear
by Ben Jonson

My awkward grossness grows: I go down, through

I maintain my self in the conviction
that I have as much to say as others
and more apposite ways of saying it

Certainly I feel it has all been said

The short fear is that even saying it
in my own way is equally pointless
Immortality
by Friedrich Schiller

Dreadest thou the aspect of death! Thou wishest to live on forever?
Live in the whole, and when long thou shalt have gone, 'twill remain!
The Dove
by Bjørnstjerne Bjørnson

I saw a dove fear-daunted,
By howling storm-blast driven;
Where waves their power vaunted,
From land it had been riven.
No cry nor moan it uttered,
I heard no plaint repeated;
In vain its pinions fluttered —
It had to sink, defeated.
What Was Lost
by William Butler Yeats

I sing what was lost and dread what was won,
I walk in a battle fought over again,
My king a lost king, and lost soldiers my men;
Feet to the Rising and Setting may run,
They always beat on the same small stone.
From Hawk And Kite
by James Stephens

Poor, frightened, fluttered, silent one!
If we had seen your nest of clay
We would have passed it by, and gone,
Nor frightened you away.

For there are others guard a nest
From hawk and kite and lurking foe,
And more despair is in their breast
Than you can ever know.

Shield the nests where'er they be,
On the ground or on the tree;
Guard the poor from treachery.
Fear
by Ella Wheeler Wilcox

Fear is the twin of Faith's sworn foe, Distrust.
If one breaks in your heart the other must.

Fear is the open enemy of Good.
It means the God in man misunderstood.

Who walks with Fear adown life's road will meet
His boon companions, Failure and Defeat.

But look the bully boldly in the eyes,
With mien undaunted, and he turns and flies.
The Secret
by James Stephens

I was frightened, for a wind
Crept along the grass to say
Something that was in my mind
Yesterday—

Something that I did not know
Could be found out by the wind,
I had buried it so low
In my mind.
Sometimes With One I Love
by Walt Whitman

Sometimes with one I love, I fill myself with rage, for fear I effuse unreturn'd love;
But now I think there is no unreturn'd love the pay is certain, one way or another;
(I loved a certain person ardently, and my love was not return'd;
Yet out of that, I have written these songs.)
Another
by Robert Herrick

If ye fear to be affrighted
When ye are by chance benighted,
In your pocket for a trust
Carry nothing but a crust:
For that holy piece of bread
Charms the danger and the dread.
On Love
by Robert Herrick

Love is a kind of war: hence those who fear!
No cowards must his royal ensigns bear.
All the Dead
by Countee Cullen

Priest and layman, virgin, strumpet,
Good and ill commingled sleep,
Waiting till the dreadful trumpet
Separates the wolves and sheep.
Fear
by Robert Herrick

Man must do well out of a good intent;
Not for the servile fear of punishment.
His Change
by Robert Herrick

My many cares and much distress
Has made me like a wilderness;
Or, discompos'd, I'm like a rude
And all confused multitude:
Out of my comely manners worn,
And, as in means, in mind all torn.
Barley-Break; Or, Last In Hell
by Robert Herrick

We two are last in hell; what may we fear
To be tormented or kept pris'ners here
Alas! if kissing be of plagues the worst,
We'll wish in hell we had been last and first.
The Two Jars
by Walter Crane

"Never fear!" said The Brass to the Clay
Of two Jars that the flood bore away:
"Keep you close to my side!"
But the porcelain replied,
"I'll be smashed if beside you I stay."

Our Friend Our Enemy
Death
by William Butler Yeats

Nor dread nor hope attend
A dying animal;
A man awaits his end
Dreading and hoping all;
Many times he died,
Many times rose again.
A great man in his pride
Confronting murderous men
Casts derision upon
Supersession of breath;
He knows death to the bone —
Man has created death.
Gethsemane
by Arna Bontemps

All that night I walked alone and wept.
I tore a rose and dropped it on the ground.
My heart was lead; all that night I kept
Listening to hear a dreadful sound.

A tree bent down and dew dripped from its hair.
The earth was warm; dawn came solemnly.
I stretched full-length upon the grass and there
I said your name but silence answered me.
Not My Enemies Ever Invade Me
by Walt Whitman

Not my enemies ever invade me – no harm to my pride from them I fear;
But the lovers I recklessly love – lo! how they master me!
Lo! me, ever open and helpless, bereft of my strength!
Utterly abject, grovelling on the ground before them.
With The Night
by Archibald Lampman

O doubts, dull passions, and base fears,
That harassed and oppressed the day,
Ye poor remorses and vain tears,
That shook this house of clay:

All heaven to the western bars
Is glittering with the darker dawn;
Here with the earth, the night, the stars,
Ye have no place: begone!
Clothes Are Conspirators
by Robert Herrick

Though from without no foes at all we fear,
We shall be wounded by the clothes we wear.
Shards
by Aline Murray Kilmer

I can never remake the thing I have destroyed;
I brushed the golden dust from the moth's bright wing,
I called down wind to shatter the cherry-blossoms,
I did a terrible thing.

I feared that the cup might fall, so I flung it from me;
I feared that the bird might fly, so I set it free;
I feared that the dam might break, so I loosed the river:
May its waters cover me.
The Luzumiyat of Abu'l-Ala, CIV
by al-Ma'arri

And like the dead of Ind I do not fear
To go to thee in flames; the most austere
Angel of fire a softer tooth and tongue
Hath he than dreadful Munker and Nakir.
Need
by Robert Herrick

Who begs to die for fear of human need,
Wisheth his body, not his soul, good speed.
Extemporary Counsel given to a Young Gallant
in a Frolick
by Anne Killigrew

As you are Young, if you'l be also Wise,
Danger with Honour court, Quarrels despise;
Believe you then are truly Brave and Bold,
To Beauty when no Slave, and less to Gold;
When Vertue you dare own, not think it odd,
Or ungenteel to say, I fear a God.
God's Mirth: Man's Mourning
by Robert Herrick

Where God is merry, there write down thy fears:
What He with laughter speaks, hear thou with tears.
Recipe For A Telephone Operator
by Unknown

To fearful and wonderful rolling of "r's,"
And a voice cold as thirty below,
Add a dash of red pepper, some ginger and sass
If you leave out the "o" in "hello"!
No Danger To Men Desperate
by Robert Herrick

When fear admits no hope of safety, then
Necessity makes dastards valiant men.
Poems About Fear and Anxiety
Storm Fear
by Robert Frost

When the wind works against us in the dark,
And pelts with snow
The lowest chamber window on the east,
And whispers with a sort of stifled bark,
The beast,
'Come out! Come out!'-
It costs no inward struggle not to go,
Ah, no!
I count our strength,
Two and a child,
Those of us not asleep subdued to mark
How the cold creeps as the fire dies at length,-
How drifts are piled,
Dooryard and road ungraded,
Till even the comforting barn grows far away
And my heart owns a doubt
Whether 'tis in us to arise with day
And save ourselves unaided.
O Captain! My Captain!
by Walt Whitman

O Captain! my Captain! our fearful trip is done,
The ship has weather'd every rack, the prize we sought is won,
The port is near, the bells I hear, the people all exulting,
While follow eyes the steady keel, the vessel grim and daring;
But O heart! heart! heart!
O the bleeding drops of red!
Where on the deck my Captain lies,
Fallen cold and dead.

O Captain! my Captain! rise up and hear the bells;
Rise up—for you the flag is flung—for you the bugle trills,
For you bouquets and ribbon'd wreaths—for you the shores crowding,
For you they call, the swaying mass, their eager faces turning;
Here, Captain! dear father!
This arm beneath your head!
It is some dream that on the deck
You've fallen cold and dead.

My Captain does not answer, his lips are pale and still,
My father does not feel my arm, he has no pulse nor will;
The ship is anchor'd safe and sound, its voyage closed and done,
From fearful trip the victor ship comes in with object won;
Exult, O shores! and ring, O bells!
But I, with mournful tread,
Walk the deck my Captain lies,
Fallen cold and dead.
The Terror
by Haniel Long

From Asiago to Cambrai,
From Vilna to the Aisne,
Each night the ghosts of soldiers say,
"Don't let us die in vain."
That they should come so far is strange,
Since death lays men so still,
But who can say where dead men range,
Or how they have their will?
So through the night their tramp I hear,
Briton and Frank and Russ;
And through the night the thing they fear
They whisper deep in us.
How shall we find a way to heal
The terror of the slain,
To seek them out, and make them feel
They have not died in vain?
Dread
by G. Tucker Bispham

Scarlet, ruinous roses,
Unfolding under the sea …
Though far in the deep, and slow of growth,
They call to me, call to me.
Day-long I serve my father's need;
I do the housework duly;
Dusk … nor the idle stars I heed;
I say my night-prayers, truly.
Scarlet, poisonous roses,
Unfolded under the sea …
Far off, slow, and of tangled growth,
They call to me, cling to me.
The Third Epigram, On an Atheist
by Anne Killigrew

Posthumus boasts he does not Thunder fear,
And for this cause would Innocent appear;
That in his Soul no Terrour he does feel,
At threatn'd Vultures, or Ixion's Wheel,
Which fright the Guilty: But when Fabius told
What Acts 'gainst Murder lately were enrol'd,
'Gainst Incest, Rapine, — straight upon the Tale
His Colour chang'd, and Posthumus grew pale.
His Impious Courage had no other Root,
But that the Villaine, Atheist was to boot.
Virgins
by Orrick Johns

I have had one fear in my life—
When I was young I feared virgins;
But I do not any more. . . .
By contact with them I learn that each is a center,
And has a period of brightness,
And stands epitome in that brief space
Of the Universe!
Ah, the ephemeral eternal!
In virgins' eyes I would live reflected as in a globe,
And know myself purer than crystal.
Terror
by F. S. Flint

Eyes are tired;
The lamp burns,
And in its circle of light
Papers and books lie
Where chance and life
Have placed them.

Silence sings all around me;
My head is bound with a band;
Outside in the street, a few footsteps;
A clock strikes the hour.

I gaze, and my eyes close,
Slowly:

I doze; but the moment before sleep,
A voice calls my name
In my ear,
And the shock jolts my heart;
But when I open my eyes,
And look, first left, and then right …

No one is there.
The Dreadful Story about Harriet and the Matches
by Heinrich Hoffmann

It almost makes me cry to tell
What foolish Harriet befell.
Mamma and Nurse went out one day
And left her all alone at play.
Now, on the table close at hand,
A box of matches chanced to stand;
And kind Mamma and Nurse had told her,
That, if she touched them, they would scold her.
But Harriet said: "Oh, what a pity!
For, when they burn, it is so pretty;
They crackle so, and spit, and flame:
Mamma, too, often does the same."

The pussy-cats heard this,
And they began to hiss,
And stretch their claws,
And raise their paws;
"Me-ow," they said, "me-ow, me-o,
You'll burn to death, if you do so."

But Harriet would not take advice:
She lit a match, it was so nice!
It crackled so, it burned so clear—
Exactly like the picture here.
She jumped for joy and ran about
And was too pleased to put it out.

The Pussy-cats saw this
And said: "Oh, naughty, naughty Miss!"
And stretched their claws,
And raised their paws:
"'Tis very, very wrong, you know,
Me-ow, me-o, me-ow, me-o,
You will be burnt, if you do so."
And see! oh, what dreadful thing!
The fire has caught her apron-string;
Her apron burns, her arms, her hair—
She burns all over everywhere.

Then how the pussy-cats did mew—
What else, poor pussies, could they do?
They screamed for help, 'twas all in vain!
So then they said: "We'll scream again;
Make haste, make haste, me-ow, me-o,
She'll burn to death; we told her so."

So she was burnt, with all her clothes,
And arms, and hands, and eyes, and nose;
Till she had nothing more to lose
Except her little scarlet shoes;
And nothing else but these was found
Among her ashes on the ground.

And when the good cats sat beside
The smoking ashes, how they cried!
"Me-ow, me-oo, me-ow, me-oo,
What will Mamma and Nursey do?"
Their tears ran down their cheeks so fast,
They made a little pond at last.
Good Friday in my Heart
by Mary Elizabeth Coleridge

Good Friday in my heart! Fear and affright!
My thoughts are the Disciples when they fled,
My words the words that priest and soldier said,
My deed the spear to desecrate the dead.
And day, Thy death therein, is changed to night.

Then Easter in my heart sends up the sun.
My thoughts are Mary, when she turned to see.
My words are Peter, answering, 'Lov'st thou Me?'
My deeds are all Thine own drawn close to Thee,
And night and day, since Thou dost rise, are one.
Hope and Fear
by Algernon Charles Swinburne

Beneath the shadow of dawn's aërial cope,
With eyes enkindled as the sun's own sphere,
Hope from the front of youth in godlike cheer
Looks Godward, past the shades where blind men grope
Round the dark door that prayers nor dreams can ope,
And makes for joy the very darkness dear
That gives her wide wings play; nor dreams that fear
At noon may rise and pierce the heart of hope.
Then, when the soul leaves off to dream and yearn,
May truth first purge her eyesight to discern
What, once being known, leaves time no power to appall;
Till yoiuth at last, ere yet youth be not, learn
The kind wise word that falls from years that fall-
'Hope thou not much, and fear thou not at all.'
I Fear No Power a Woman Wields
by Ernest McGaffey

I fear no power a woman wields
While I can have the woods and fields,
With comradeship alone of gun,
Gray marsh-wastes and the burning sun.
For aye the heart's most poignant pain
Will wear away 'neath hail and rain,
And rush of winds through branches bare
With something still to do and dare,
The lonely watch beside the shore,
The wild-fowl's cry, the sweep of oar,
And paths of virgin sky to scan
Untrod, and so uncursed by man.
Gramercy, for thy haunting face,
Thy charm of voice and lissome grace,
I fear no power a woman wields
While I can have the woods and fields.
In token that thou shalt not fear
by Henry Alford

In token that thou shalt not fear
Christ crucified to own,
We print the cross upon thee here,
And stamp thee His alone.
In token that thou shalt not blush
To glory in His name,
We blazen here upon thy front
His glory and His shame.
In token that thou shalt not flinch
Christ's quarrel to maintain,
But 'neath His banner manfully
Firm at thy post remain;
In token that thou too shalt tread
The path He travelled by,
Endure the cross, despise the shame,
And sit thee down on high;
Thus outwardly and visibly
We seal thee for His own;
And may the brow that wears His cross
Hereafter share His crown.
In Salutation to the Eternal Peace
by Sarojini Naidu

Men say the world is full of fear and hate,
And all life's ripening harvest-fields await
The restless sickle of relentless fate.

But I, sweet Soul, rejoice that I was born,
When from the climbing terraces of corn
I watch the golden orioles of Thy morn.

What care I for the world's desire and pride,
Who know the silver wings that gleam and glide,
The homing pigeons of Thine eventide?

What care I for the world's loud weariness,
Who dream in twilight granaries Thou dost bless
With delicate sheaves of mellow silences?

Say, shall I heed dull presages of doom,
Or dread the rumoured loneliness and gloom,
The mute and mythic terror of the tomb?

For my glad heart is drunk and drenched with Thee,
O inmost wind of living ecstasy!
O intimate essence of eternity!
By Be Just and Fear Not
by Henry Alford

Speak thou the truth. Let others fence,
And trim their words for pay:
In pleasant sunshine of pretence

Guard thou the fact: though clouds of night
Down on thy watch–tower stoop:
Though thou shouldst see thine heart's delight
Borne from thee by their swoop.

Face thou the wind. Though safer seem
In shelter to abide:
We were not made to sit and dream:
The safe, must first be tried.

Where God hath set His thorns about,
Cry not, "The way is plain:"
His path within for those without
Is paved with toil and pain.

One fragment of His blessed Word,
Into thy spirit burned,
Is better than the whole, half–heard,
And by thine interest turned.

Show thou thy light. If conscience gleam,
Set not thy bushel down:
The smallest spark may send his beam
O'er hamlet, tower, and town.

Woe, woe to him, on safety bent,
Who creeps to age from youth,
Failing to grasp his life's intent,
Because he fears the truth.

Be true to every inmost thought,
And as thy thought, thy speech:
What thou hast not by suffering bought,
Presume thou not to teach.

Hold on, hold on–thou hast the rock,
The foes are on the sand:
The first world–tempest's ruthless shock
Scatters their shifting strand:

While each wild gust the mist shall clear
We now see darkly through,
And justified at last appear
The true, in Him that's True.
A Moment of Dread in Modern Pompeii
by Charles Strong

I never with such horror stood aghast,
As when, in lone Pompeii's silent street,
I felt thy mighty pulse, Vesuvius, beat,
And from thy jaws saw burst the fiery blast.
Thunders were loud, and smoke in columns vast
Mantled the air with darkness, and strange heat
Warned the sad peasant from his vine-clad seat,
As down the fruitful slope the red stream passed.
I feared lest might return that dreadful hour,
When to their gods for help the people ran,
And there was none, in temple, nor in tower:
And to my vision came the enthusiast man,
Who perished in the breath of that foul shower,
Nature's dread secrets obstinate to scan.
The Watcher
by Sarah Josepha Hale

The night was dark and fearful,
The blast swept wailing by;
A Watcher, pale and tearful,
Look'd forth with anxious eye;
How wistfully she gazes—
No gleam of morn is there!
And then her heart upraises
Its agony of prayer!

Within that dwelling lonely,
Where want and darkness reign,
Her precious child, her only,
Lay moaning in his pain;
And death alone can free him—
She feels that this must be:
"But oh! for morn to see him
Smile once again for me!"

A hundred lights are glancing
In yonder mansion fair,
And merry feet are dancing—
They heed not morning there.
Oh! young and lovely creatures,
One lamp, from out your store,
Would give that poor boy's features
To her fond gaze once more.

The morning sun is shining—
She heedeth not its ray;
Beside her dead, reclining,
That pale, dead mother lay!
A smile her lip was wreathing,
A smile of hope and love,
As though she still were breathing—
"There's light for us above!"
Anon, Fear Sentinel of sad Discretion!
by Anonymous

Anon, Fear Sentinel of sad Discretion!
Strangling Repentance in his cradle age!
Care's Usher! Tenant to his own Oppression!
Forced my thoughts' quest upon an idle rage.
Enraged Passion Scout to Love untrue!
Commenting glosses on each smile and frown,
Christening the heavens and Erebus anew,
Intolerable yoke to Love and Reason!
Footstool to all affects! Beauty's sour handmaid!
The heart's hermaphrodite, passive in action!
Hope now serenes his brow, anon dismayed,
A pleasing death, a life in pleased distraction.
Thou on thy Mother, Fear! begot Despair;
To whom, my Fate conveys me son and heir.
O Mither Dear, I 'Gin to Fear
by Anonymous

O Mither dear, I 'gin to fear,
Tho' I'm baith good, and bonny,
I winna keep; for in my Sleep
I start and dream of Johnny.
When Johnny then comes down the Glen,
To woo me dinna hinder;
But with Content gi' your Consent;
For we twa ne'er can sinder.

Better to marry, than miscarry;
For Shame and Skaith's the Clink o't,
To thole the Dool, to mount the Stool
I downa' bide to think o't:
Sae while 'tis time, I'll shun the Crime,
That gars poor Epps gae whinging,
With Hainches fow, and Een sae blew,
To a' the Bedrals bindging.

Had Eppy's Apron bidden down,
The Kirk had ne'er a kend it;
But when the Word's gane thro' the town
Alake! how can she mend it?
Now Tam maun face the Minister,
And she maun mount the Pillar;
And that's the way that they maun gae
For poor Folk has na Siller.

Now ha'd ye'r Tongue, my Daughter young,
Reply'd the kindly Mither,
Get Johnny's Hand in holy Band,
Syne wap ye'r Wealth together.
I'm o' the mind, if he be kind,
Ye'll do your part discreetly;
And prove a Wife, will gar his Life,
And Barrel run right sweetly.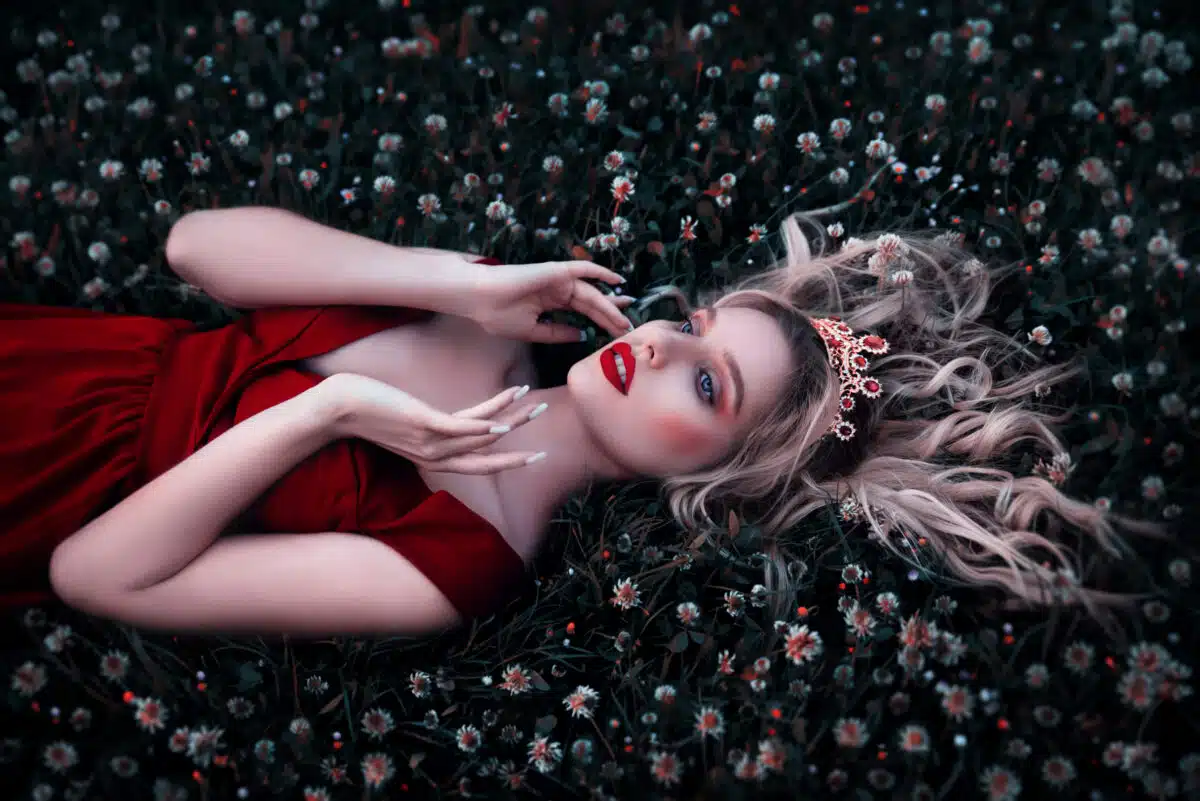 To a Daisy
by John Hartley

A'a awm feeared tha's come too sooin,
Little daisy!
Pray, whativer wor ta doin?
Are ta crazy?
Winter winds are blowin' yet,–
Tha'll be starved, mi little pet.

Did a gleam o' sunshine warm thee,
An' deceive thee?
Niver let appearance charm thee,
For believe me,
Smiles tha'll find are oft but snares,
Laid to catch thee unawares.

Still aw think it luks a shame,
To tawk sich stuff;
Aw've lost faith, an' tha'll do th' same,
Hi, sooin enuff.
If tha'rt happy as tha art
Trustin' must be th' wisest part.

Come, aw'll pile some bits o' stooan,
Raand thi dwellin';
They may screen thee when aw've gooanm,
Ther's no tellin';
An' when gentle spring draws near
Aw'll release thee, niver fear.

An' if then thi pretty face,
Greets me smilin';
Aw may come an' sit bith' place,
Time beguilin';
Glad to think aw'd paar to be,
Of some use, if but to thee.
By African Distress
by Theodore Dwight

"Help! oh, help! thou God of Christians!
Save a mother from despair!
Cruel white men steal my children!
God of Christians, hear my prayer!
"From my arms by force they're rended,
Sailors drag them to the sea;
Yonder ship, at anchor riding,
Swift will carry them away.
"There my son lies, stripp'd, and bleeding;
Fast, with thongs, his hands are bound.
See, the tyrants, how they scourge him!
See his sides a reeking wound
"See his little sister by him;
Quaking, trembling, how she lies!
Drops of blood her face besprinkle;
Tears of anguish fill her eyes.
"Now they tear her brother from her;
Down, below the deck, he's thrown;
Stiff with beating, through fear silent,
Save a single, death-like, groan."
Hear the little creature begging!—
"Take me, white men, for your own!
Spare, oh, spare my darling brother!
He 's my mother's only son.
"See, upon the shore she's raving:
Down she falls upon the sands:
Now, she tears her flesh with madness;
Now, she prays with lifted hands.
"I am young, and strong, and hardy;
He 's a sick, and feeble boy;
Take me, whip me, chain me, starve me,
All my life I 'll toil with joy.
"Christians! who 's the God you worship?
Is he cruel, fierce, or good?
Does he take delight in mercy?
Or in spilling human blood?
"Ah, my poor distracted mother!
Hear her scream upon the shore."—
Down the savage captain struck her,
Lifeless on the vessel's floor.
Up his sails he quickly hoisted,
To the ocean bent his way;
Headlong plunged the raving mother,
From a high rock, in the sea.
Fiat Lux
by Jessie B. Rittenhouse

Then that dread angel near the awful throne,
Leaving the seraphs ranged in flaming tiers,
Winged his dark way through those unpinioned spheres,
And on the void's black beetling edge, alone,
Stood with raised wings, and listened for the tone
Of God's command to reach his eager ears,
While Chaos wavered, for she felt her years
Unsceptered now in that convulsive zone.
Night trembled. And as one hath oft beheld
A lamp within a vase light up its gloom,
So God's voice lighted him, from heel to plume:
"Let there be light!" It said, and Darkness, quelled,
Shrunk noiseless backward in her monstrous womb
Through vasts unwinnowed by the wings of eld!
It Is a Fearful Night
by Curvo Semedo

"It is a fearful night; a feeble glare
Streams from the sick moon in the o'erclouded sky;
The ridgy billows, with a mighty cry,
Rush on the foamy beaches wild and bare;
No bark the madness of the waves will dare;
The sailors sleep; the winds are loud and high;
Ah, peerless Laura! for whose love I die,
Who gazes on thy smiles while I despair?"—
As thus, in bitterness of heart, I cried,
I turned, and saw my Laura, kind and bright,
A messenger of gladness, at my side;
To my poor bark she sprang with footstep light;
And as we furrowed Tejo's heaving tide,
I never saw so beautiful a night.
The Irish Mother in the Penal Days
by John Banim

Now welcome, welcome, baby-boy, unto a mother's fears,
The pleasure of her sufferings, the rainbow of her tears,
The object of your father's hope, in all he hopes to do,
A future man of his own land, to live him o'er anew!

How fondly on thy little brow a mother's eye would trace,
And in thy little limbs, and in each feature of thy face,
His beauty, worth, and manliness, and everything that's his,
Except, my boy, the answering mark of where the fetter is!

Oh! many a weary hundred years his sires that fetter wore,
And he has worn it since the day that him his mother bore;
And now, my son, it waits on you, the moment you are born;
The old hereditary badge of suffering and scorn!

Alas, my boy, so beautiful!—alas, my love so brave!
And must your gallant Irish limbs still drag it to the grave?
And you, my son, yet have a son, foredoomed a slave to be,
Whose mother still must weep o'er him the tears I weep o'er thee!
The dreadful burden of our sins we feel
by John Greenleaf Whittier

The dreadul burden of our sins we feel,
The pain of wounds which Thou alone canst heal,
To whom our weakness is our strong appeal.
From the black depths, the ashes, and the dross
Of our waste lives, we reach out to Thy cross,
And by its fullness measure all our loss!
That holy sign reveals Thee: throned above
No Moloch sits, no false, vindictive Jove—
Thou art our Father, and Thy name is Love!
A Satyr once did run away for dread
by Sir Philip Sidney

A Satyr once did run away for dread,
With sound of horn, which he himself did blow:
Fearing and feared, thus from himself he fled;
Deeming strange evil in that he did not know.
Such causeless fears, when coward minds do take;
It makes them fly that which they fain would have:
As this poor beast who did his rest forsake
Thinking not "Why!" but how himself to save.
Even thus might I, for doubts which I conceive
Of mine own words, my own good hap betray:
And thus might I, for fear of "May be," leave
The sweet pursuit of my desirèd prey.
Better like I thy Satyr, dearest DYER!
Who burnt his lips to kiss fair shining fire.
Gunpowder Plot
by William Wordsworth

Fear hath a hundred eyes that all agree
To plague her beating heart; and there is one
(Nor idlest that!) which holds communion
With things that were not, yet were 'meant' to be.
Aghast within its gloomy cavity
That eye (which sees as if fulfilled and done
Crimes that might stop the motion of the sun)
Beholds the horrible catastrophe
Of an assembled Senate unredeemed
From subterraneous Treason's darkling power:
Merciless act of sorrow infinite!
Worse than the product of that dismal night,
When gushing, copious as a thunder-shower,
The blood of Huguenots through Paris streamed.
The Jealous Husband
by Jean de La Fontaine

A certain husband who, from jealous fear,
With one eye slept while t'other watched his dear,
Deprived his wife of every social joy,
(Friends oft the jealous character annoy,)
And made a fine collection in a book,
Of tricks with which the sex their wishes hook.
Strange fool! as if their wiles, to speak the truth,
Were not a hydra, both in age and youth.

His wife howe'er engaged his constant cares;
He counted e'en the number of her hairs;
And kept a hag who followed every hour,
Where'er she went, each motion to devour;
Duenna like, true semblance of a shade,
That never quits, yet moves as if afraid.

This arch collection, like a prayer-book bound;
Was in the blockhead's pocket always found,
The form religious of the work, he thought,
Would prove a charm 'gainst vice whenever sought!

One holy day, it happened that our dame,
As from the neighb'ring church she homeward came;
And passed a house, some wight, concealed from view;
A basket full of filth upon her threw.

With anxious care apologies were made;
The lady, frightened by the frolick played,
Quite unsuspicious to the mansion went;
Her aged friend for other clothes she sent,
Who hurried home, and ent'ring out of breath;
Informed old hunks—what pained him more than death

Zounds! cried the latter, vainly I may look
To find a case like this within my book;
A dupe I'm made, and nothing can be worse:—
Hell seize the work—'tis thoroughly a curse!

Not wrong he proved, for, truly to confess;
This throwing dirt upon the lady's dress
Was done to get the hag, with Argus' eyes
Removed a certain distance from the prize.
The gay gallant, who watched the lucky hour,
Felt doubly blessed to have her in his power.

How vain our schemes to guard the wily sex!
Oft plots we find, that ev'ry sense perplex.
Go, jealous husbands, books of cases burn;
Caresses lavish, and you'll find return.
This careful head, with divers thoughts distressed
by Barnabe Barnes

This careful head, with divers thoughts distressed,
My fancy's chronicler, my sorrow's muse;
These watchful eyes, whose heedless aim I curse,
Love's sentinels, and fountains of unrest;
This tongue still trembling, herald fit addressed
To my love's grief (than any torment worse);
This heart, true fortress of my spotless love,
And rageous furnace of my long desire:
Of these, by nature, am I not possessed,
Though nature their first means in me did move.
But thou, dear sweet, with thy love's holy fire,
My head grief's anvil made, with cares oppressed;
Mine eyes, a spring; my tongue, a leaf, wind-shaken;
My heart, a wasteful wilderness forsaken.
The League Of The Rats
by Jean de La Fontaine

A mouse was once in mortal fear
Of a cat that watch'd her portal near.
What could be done in such a case?
With prudent care she left the catship,
And courted, with a humble grace,
A neighbour of a higher race,
Whose lordship – I should say his ratship –
Lay in a great hotel;
And who had boasted oft, 'tis said,
Of living wholly without dread.
'Well,' said this braggart, 'well,
Dame Mouse, what should I do?
Alone I cannot rout
The foe that threatens you.
I'll rally all the rats about,
And then I'll play him such a trick!'
The mouse her court'sy dropp'd,
And off the hero scamper'd quick,
Nor till he reach'd the buttery stopp'd,
Where scores of rats were clustered,
In riotous extravagance,
All feasting at the host's expense.
To him, arriving there much flustered,
Indeed, quite out of breath,
A rat among the feasters saith,
'What news? what news? I pray you, speak.'
The rat, recovering breath to squeak,
Replied, 'To tell the matter in a trice,
It is, that we must promptly aid the mice;
For old Raminagrab is making
Among their ranks a dreadful quaking.
This cat, of cats the very devil,
When mice are gone, will do us evil.'
'True, true,' said each and all;
'To arms! to arms!' they cry and call.
Some ratties by their fears
Were melted e'en to tears.
It matter'd not a whisk,
Nor check'd the valour brisk.
Each took upon his back
Some cheese in haversack,
And roundly swore to risk
His carcass in the cause.
They march'd as to a feast,
Not flinching in the least. –
But quite too late, for in his jaws
The cat already held the mouse.
They rapidly approach'd the house –
To save their friend, beyond a doubt.
Just then the cat came growling out,
The mouse beneath his whisker'd nose.
And march'd along before his foes.
At such a voice, our rats discreet,
Foreboding a defeat,
Effected, in a style most fleet,
A fortunate retreat.
Back hurried to his hole each rat,
And afterwards took care to shun the cat.
Midnight The Adventures Of Seumas Beg
by James Stephens

And then I wakened up in such a fright;
I thought I heard a movement in the room
But did not dare to look; I snuggled right
Down underneath the bedclothes, then the boom
Of a tremendous voice said, "Sit up, lad,
And let me see your face." So up I sat,
Although I didn't want to. I was glad
I did though, for it was an angel that
Had called me, and he said, he'd come to know
Was I the boy who wouldn't say his prayers
Nor do his sums, and that I'd have to go
Straight down to hell because of such affairs.
… I said I'd be converted and do good
If he would let me off, he said he would.
The Fright
by Anonymous

One ev'ning alone in the grove,
Miss sat on the side of the green,
She wonder'd at what they call Love,
And what it was marry'd folks mean.
"All night how I tumble and toss,
Yet neither want manner nor means;
Alas! must I live to my loss,
And wither away in my teens?"

Young Rhodophil ran up the slope,
As if he some sport had in view;
She trembl'd, betwixt Fear and Hope,
Irresolute what she should do:
She saw him advance to her seat,
She saw him, but could not away;
Love fix'd a large weight to her feet,
Curiosity told her to stay.

Desire gave grace to his tongue,
As lovers to lovers will speak;
Enamour'd, he over her hung,
Then bow'd down his lips to her cheek:
He knelt, she attempted to rise,
Tho' 'twas but a feeble essay;
The wildness he wore in his eyes,
So scar'd her she fainted away.
Sonnet XVI
by George MacDonald

And yet I fear lest men who read these lines,
Should judge of them as if they wholly spake
The love I bear Thee and thy holy sake;
Saying: "He doth the high name wrong who twines
Earth's highest aim with Him, and thus combines
Jesus and Art." But I my refuge make
In what the Word said: "Man his life shall take
From every word:" in Art God first designs,–
He spoke the word. And let me humbly speak
My faith, that Art is nothing to the act,
Lowliest, that to the Truth bears witness meek,
Renownless, even unknown, but yet a fact:
The glory of thy childhood and thy youth,
Was not that Thou didst show, but didst the Truth.
Sonnet XII
by Fernando António Nogueira Pessoa

As the lone, frighted user of a night-road
Suddenly turns round, nothing to detect,
Yet on his fear's sense keepeth still the load
Of that brink-nothing he doth but suspect;
And the cold terror moves to him more near
Of something that from nothing casts a spell,
That, when he moves, to fright more is not there,
And's only visible when invisible
So I upon the world turn round in thought,
And nothing viewing do no courage take,
But my more terror, from no seen cause got,
To that felt corporate emptiness forsake,
And draw my sense of mystery's horror from
Seeing no mystery's mystery alone.
The City
by Jessie B. Rittenhouse

When, sick of all the sorrow and distress
That flourished in the City like foul weeds,
I sought blue rivers and green, opulent meads,
And leagues of unregarded loneliness
Whereon no foot of man had seemed to press,
I did not know how great had been my needs,
How wise the woodland's gospels and her creeds,
How good her faith to one long comfortless.
But in the silence came a Voice to me;
In every wind it murmured, and I knew
It would not cease though far my heart might roam.
It called me in the sunrise and the dew,
At noon and twilight, sadly, hungrily,
The jealous City, whispering always—"Home!"
Mrs. Merdle Discourseth Again On Dinner
by Horatio Alger, Jr.

But you are not eating, and I fear that the fish,
Or else 't is the gravy's not done to your wish.

You're starving while waiting for something to eat–
Thank fortune I told you how poorly we live–
I hope John now will give us a piece of roast meat,
Or else such a dinner you'd never forgive.

Why yes, Merdle, look, there is beef on that dish–
Jane Hill, don't you see, there's a plate here to shift–
That John is now bringing–'t is all he can lift–
And Colonel, that turkey, you know 't is my wish–
You know that Excelsior's your motto in carving–
As nothing more now we shall have on the table
"We'll eat and give thanks this day that we're able
To keep our poor bodies entirely from starving.

Now Susan's this all that you've been able to pick up?
Oh, no! there's a ham, and it's done to a turn
So nice, that the nose of a Jew needn't stick up;
And a tongue–well, a tongue I never could spurn;
It's nice while the wine at our leisure we sip;
And good with a cracker in wine we can dip.
Come Not, Oh Lord
by Thomas Moore

Come not, oh LORD, in the dread robe of splendor
Thou worest on the Mount, in the day of thine ire;
Come veiled in those shadows, deep, awful, but tender,
Which Mercy flings over thy features of fire!

LORD, thou rememberest the night, when thy Nation[1]
Stood fronting her Foe by the red-rolling stream;
O'er Egypt thy pillar shed dark desolation,
While Israel basked all the night in its beam.

So, when the dread clouds of anger enfold Thee,
From us, in thy mercy, the dark side remove;
While shrouded in terrors the guilty behold Thee,
Oh, turn upon us the mild light of thy Love!
Prayer—O Thou Dread Power
by Robert Burns

O thou dread Power, who reign'st above,
I know thou wilt me hear,
When for this scene of peace and love,
I make this prayer sincere.

The hoary Sire-the mortal stroke,
Long, long be pleas'd to spare;
To bless this little filial flock,
And show what good men are.

She, who her lovely offspring eyes
With tender hopes and fears,
O bless her with a mother's joys,
But spare a mother's tears!

Their hope, their stay, their darling youth.
In manhood's dawning blush,
Bless him, Thou God of love and truth,
Up to a parent's wish.

The beauteous, seraph sister-band-
With earnest tears I pray-
Thou know'st the snares on ev'ry hand,
Guide Thou their steps alway.

When, soon or late, they reach that coast,
O'er Life's rough ocean driven,
May they rejoice, no wand'rer lost,
A family in Heaven!
XXII: Fort Fuentes
by William Wordsworth

Dread hour! when, upheaved by war's sulphurous blast,
This sweet-visaged Cherub of Parian stone
So far from the holy enclosure was cast,
To couch in this thicket of brambles alone,

To rest where the lizard may bask in the palm
Of his half-open hand pure from blemish or speck;
And the green, gilded snake, without troubling the calm
Of the beautiful countenance, twine round his neck;

Where haply (kind service to Piety due!)
When winter the grove of its mantle bereaves,
Some bird (like our own honoured redbreast) may strew
The desolate Slumberer with moss and with leaves.

Fuentes once harboured the good and the brave,
Nor to her was the dance of soft pleasure unknown;
Her banners for festal enjoyment did wave
While the thrill of her fifes thro' the mountains was blown:

Now gads the wild vine o'er the pathless ascent;
O silence of Nature, how deep is thy sway,
When the whirlwind of human destruction is spent,
Our tumults appeased, and our strifes passed away!
Secrecy Protested
by Thomas Carew

Fear not, dear love, that I'll reveal
Those hours of pleasure we two steal ;
No eye shall see, nor yet the sun
Descry, what thou and I have done.
No ear shall hear our love, but we
Silent as the night will be ;
The god of love himself (whose dart
Did first wound mine and then thy heart),
Shall never know that we can tell
What sweets in stol'n embraces dwell.
This only means may find it out ;
If, when I die, physicians doubt
What caused my death, and there to view
Of all their judgements which was true,
Rip up my heart, oh ! then, I fear,
The world will see thy picture there.
Part Two: Nature XIV
by Emily Dickinson

I dreaded that first robin so,
But he is mastered now,
And I 'm accustomed to him grown,—
He hurts a little, though.
I thought if I could only live
Till that first shout got by,
Not all pianos in the woods
Had power to mangle me.
I dared not meet the daffodils,
For fear their yellow gown
Would pierce me with a fashion
So foreign to my own.
I wished the grass would hurry,
So when 't was time to see,
He 'd be too tall, the tallest one
Could stretch to look at me.
I could not bear the bees should come,
I wished they 'd stay away
In those dim countries where they go:
What word had they for me?
They 're here, though; not a creature failed,
No blossom stayed away
In gentle deference to me,
The Queen of Calvary.
Each one salutes me as he goes,
And I my childish plumes
Lift, in bereaved acknowledgment
Of their unthinking drums.
Epiphany
by George MacDonald

Herod, why dreadest thou a foe
Because the Christ comes born below?
He seeks no mortal kingdom thus,
But brings his kingdom down to us.

After the star the wise men go:
That light the true light them did show;
They signify with presents three
This child–God, Man, and King to be.

In Jordan baptism he did take,
This Lamb of God, for our poor sake;
Thus he who never did a sin
Hath washed us clean both out and in.

A miracle straightway befell:
Six pots of stone–they saw, who tell–
Of water full, which, changing, heard
And turned to red wine at his word.

Praise, honour, thanks to thee be said,
Jesus, born of the holy maid!
With the Father and the Holy Ghost,
Now, and henceforward, evermore. Amen.
On The Western Front
by Alfred Noyes

I found a dreadful acre of the dead,
Marked with the only sign on earth that saves.
The wings of death were hurrying overhead,
The loose earth shook on those unquiet graves;
For the deep gun-pits, with quick stabs of flame,
Made their own thunders of the sunlit air;
Yet, as I read the crosses, name by name,
Rank after rank, it seemed that peace was there;

Sunlight and peace, a peace too deep for thought,
The peace of tides that underlie our strife,
The peace with which the moving heavens are fraught,
The peace that is our everlasting life.

The loose earth shook. The very hills were stirred.
The silence of the dead was all I heard.

II
We, who lie here, have nothing more to pray.
To all your praises we are deaf and blind.
We may not ever know if you betray
Our hope, to make earth better for mankind.

Only our silence, in the night, shall grow
More silent, as the stars grow in the sky;
And, while you deck our graves, you shall not know
How many scornful legions pass you by.

For we have heard you say (when we were living)
That some small dream of good would "cost too much."
But when the foe struck, we have watched you giving,
And seen you move the mountains with one touch.

What can be done, we know. But, have no fear!
If you fail now, we shall not see or hear.
Anxiety
by D.H. Lawrence

The hoar-frost crumbles in the sun,
The crisping steam of a train
Melts in the air, while two black birds
Sweep past the window again.

Along the vacant road, a red
Bicycle approaches; I wait
In a thaw of anxiety, for the boy
To leap down at our gate.

He has passed us by; but is it
Relief that starts in my breast?
Or a deeper bruise of knowing that still
She has no rest.
The Mother's Son
by Rudyard Kipling

I have a dream, a dreadful dream,
A dream that is never done.
I watch a man go out of his mind,
And he is My Mother's Son.

They pushed him into a Mental Home,
And that is like the grave:
For they do not let you sleep upstairs,
And you aren't allowed to shave.

And it was not disease or crime
Which got him landed there,
But because They laid on My Mother's Son
More than a man could bear.

What with noise, and fear of death,
Waking, and wounds and cold,
They filled the Cup for My Mother's Son
Fuller than it could hold.

They broke his body and his mind
And yet They made him live,
And They asked more of My Mother's Son
Than any man could give.

For, just because he had not died,
Nor been discharged nor sick,
They dragged it out with My Mother's Son
Longer than he could stick….

And no one knows when he'll get well,
So, there he'll have to be:
And, 'spite of the beard in the looking-glass,
I know that man is me!
The Men Who Live It Down
by Henry Lawson

I have sinned, like others, blindly, without thought and without fear,
And my best friends say it kindly, 'You should go away from here.'
Shall I fly the paltry spirit of a narrow little town,
While the battle-drums are beating for the men who live it down?
Down the street where all men know me I can walk with level eyes,
They believe the lies about me, they can sneer, but I despise.
From my black and bitter childhood, from my dull and joyless youth,
It is I who it is I who I and Christ who know the truth!

I have sinned, but as a man might; like a man I'll rise again
From long nights of mental torture, from long days of care and pain.
Pass me by with eyes averted, with a shrug or with a frown,
But their heads shall bow in ashes long ere my head shall go down!

Ah! the curs, who dare not trespass, quick to sneer and quick to blame;
But the wider world is kinder it takes long to damn a name.
There's a heart that's worth a million and a head that's worth a crown,
And the flash of bright eyes sometimes for the men who live it down.

There's a hand-grip close and silent, firm in trust and sympathy,
Sends the old thrill through my being, sends the old hopes up in me.
There is one who'll stand beside me when the screen is round my bed,
And the godly pass their stricture on the sinner who is dead.

When the crape is round my picture and my mad, wild spirit's free
And you realise how little you have ever known of me
When the worst is said and printed by the coward and the clown,
Then, I trust, a friend might answer 'There lies one who lived it down.'
The Everlasting Battle
by Walter Murdoch

When in my shadowy hours I pierce the hidden heart of hopes and fears,
They change into immortal joys or end in immemorial tears.
Moytura's battle still endures and in this human heart of mine
The golden sun powers with the might of demon darkness intertwine.
I think that every teardrop shed still flows from Balor's eye of doom,
And gazing on his ageless grief my heart is filled with ageless gloom:
I close my ever-weary eyes and in my bitter spirit brood
And am at one in vast despair with all the demon multitude.
But in the lightning flash of hope I feel the sungod's fiery sling
Has smote the horror in the heart where clouds of demon glooms take wing,
I shake my heavy fears aside and seize the flaming sword of will,
I am of Dana's race divine and know I am immortal still.
To A Southern Statesman
by John Greenleaf Whittier

Is this thy voice whose treble notes of fear
Wail in the wind? And dost thou shake to hear,
Actionlike, the bay of thine own hounds,
Spurning the leash, and leaping o'er their bounds?
Sore-baffled statesman! when thy eager hand,
With game afoot, unslipped the hungry pack,
To hunt down Freedom in her chosen land,
Hadst thou no fear, that, erelong, doubling back,
These dogs of thine might snuff on Slavery's track?
Where's now the boast, which even thy guarded tongue,
Cold, calm, and proud, in the teeth o' the Senate flung,
O'er the fulfilment of thy baleful plan,
Like Satan's triumph at the fall of man?
How stood'st thou then, thy feet on Freedom planting,
And pointing to the lurid heaven afar,
Whence all could see, through the south windows slanting,
Crimson as blood, the beams of that Lone Star!
The Fates are just; they give us but our own;
Nemesis ripens what our hands have sown.
There is an Eastern story, not unknown,
Doubtless, to thee, of one whose magic skill
Called demons up his water-jars to fill;
Defty and silently, they did his will,
But, when the task was done, kept pouring still.
In vain with spell and charm the wizard wrought,
Faster and faster were the buckets brought,
Higher and higher rose the flood around,
Till the fiends clapped their hands above their master drowned!
So, Carolinian, it may prove with thee,
For God still overrules man's schemes, and takes
Craftiness in its self-set snare, and makes
The wrath of man to praise Him. It may be,
That the roused spirits of Democracy
May leave to freer States the same wide door
Through which thy slave-cursed Texas entered in,
From out the blood and fire, the wrong and sin,
Of the stormed city and the ghastly plain,
Beat by hot hail, and wet with bloody rain,
The myriad-handed pioneer may pour,
And the wild West with the roused North combine
And heave the engineer of evil with his mine
Deliverance From Another Sore Fit
by Anne Bradstreet

In my distress I sought the Lord
When naught on earth could comfort give,
And when my soul these things abhorred,
Then, Lord, Thou said'st unto me, "Live."

Thou knowest the sorrows that I felt;
My plaints and groans were heard of Thee,
And how in sweat I seemed to melt
Thou help'st and Thou regardest me.

My wasted flesh Thou didst restore,
My feeble loins didst gird with strength,
Yea, when I was most low and poor,
I said I shall praise Thee at length.
What shall I render to my God
For all His bounty showed to me?
Even for His mercies in His rod,
Where pity most of all I see.

My heart I wholly give to Thee;
O make it fruitful, faithful Lord.
My life shall dedicated be
To praise in thought, in deed, in word.

Thou know'st no life I did require
Longer than still Thy name to praise,
Nor ought on earth worthy desire,
In drawing out these wretched days.

Thy name and praise to celebrate,
O Lord, for aye is my request.
O grant I do it in this state,
And then with Thee, which is the best.
Spirit whose Work is Done
by Walt Whitman

Spirit whose work is done–spirit of dreadful hours!
Ere departing fade from my eyes your forests of bayonets;
Spirit of gloomiest fears and doubts, (yet onward ever unfaltering
pressing,)
Spirit of many a solemn day and many a savage scene–electric spirit,
That with muttering voice through the war now closed, like a
tireless phantom flitted,
Rousing the land with breath of flame, while you beat and beat the drum,
Now as the sound of the drum, hollow and harsh to the last,
reverberates round me,
As your ranks, your immortal ranks, return, return from the battles,
As the muskets of the young men yet lean over their shoulders,
As I look on the bayonets bristling over their shoulders,
As those slanted bayonets, whole forests of them appearing in the
distance, approach and pass on, returning homeward,
Moving with steady motion, swaying to and fro to the right and left,
Evenly lightly rising and falling while the steps keep time;
Spirit of hours I knew, all hectic red one day, but pale as death next
day,
Touch my mouth ere you depart, press my lips close,
Leave me your pulses of rage–bequeath them to me–fill me with
currents convulsive,
Let them scorch and blister out of my chants when you are gone,
Let them identify you to the future in these songs.
The Valley Of Fear
by Ella Wheeler Wilcox

In the journey of life, as we, travel along
To the mystical goal that is hidden from sight.
You may stumble at times into Roadways of Wrong.
Not seeing the sign-board that points to the right.
Through caverns of sorrow your feet may be led,
Where the noon of day will like midnight appear.
But no matter whither you wander or tread
Keep out of the Valley of Fear.

The Roadways of Wrong will wind out into light
If you sit in the silence and ask for a Guide ;
In the caverns of sorrow your soul gains its sight
Of beautiful vistas, ascending and wide.
In bypaths of worry and trouble and strife
Full many a bloom grows bedewed by a tear,
But wretched and arid and void of all life
Is the desolate Valley of Fear.

The Valley of Fear is a maddening maze
Of paths that wind on without exit or end.
From nowhere to nowhere lead all of its ways,
And shadows with shadows in more shadows blend.
Each guide-post is lettered, This way to Despair.
And the River of Death in the darkness flows near.
But there is a beautiful Roadway of Prayer
This side of the Valley of Fear.

This beautiful Roadway is narrow and steep,
And it runs up the side of the Mountain of Faith.
You may not perceive it at first if you weep,
But it rises high over the River of Death.
Though the Roadway is narrow and dark at the base,
It widens ascending and ever grows clear,
Till it shines at the top of the Light of God's face,
Far, far from the Valley of Fear.

When close to that Valley your footsteps shall fare,
Turn, turn to the Roadway of Prayer–
The beautiful Roadway of Prayer.
Epilogue, Spoken By The Same
by John Dryden

No poor Dutch peasant, wing'd with all his fear,
Flies with more haste, when the French arms draw near,
Than we with our poetic train come down,
For refuge hither, from the infected town:
Heaven, for our sins, this summer has thought fit
To visit us with all the plagues of wit.
A French troop first swept all things in its way;
But those hot Monsieurs were too quick to stay:
Yet, to our cost, in that short time, we find
They left their itch of novelty behind.
The Italian Merry-Andrews took their place,
And quite debauch'd the stage with lewd grimace:
Instead of wit and humours, your delight
Was there to see two hobby-horses fight;
Stout Scaramoucha with rush-lance rode in,
And ran a tilt at centaur Arlequin.
For love you heard how amorous asses bray'd,
And cats in gutters gave their serenade.
Nature was out of countenance, and each day
Some new-born monster shown you for a play.
But when all fail'd, to strike the stage quite dumb,
Those wicked engines call'd machines are come.
Thunder and lightning now for wit are play'd,
And shortly scenes in Lapland will be laid:
Art magic is for poetry profess'd;
And cats and dogs, and each obscener beast,
To which Egyptian dotards once did bow,
Upon our English stage are worshipp'd now.
Witchcraft reigns there, and raises to renown
Macbeth and Simon Magus of the town,
Fletcher's despised, your Jonson's out of fashion,
And wit the only drug in all the nation.
In this low ebb our wares to you are shown;
By you those staple authors' worth is known;
For wit's a manufacture of your own.
When you, who only can, their scenes have praised,
We'll boldly back, and say, their price is raised.
A Song Of Cheer
by Madison Julius Cawein

Be of good cheer, and have no fear
Of Fortune or Tomorrow:
To Hope's low whisper lend an ear
And turn away from Sorrow.

Time out of mind the soul is blind
To things God sends as blessings:
And Fortune often proves unkind
Merely in foolish guessings.

Within the soul we bear the whole
Of Hell and also Heaven;
And 'twixt the two is set the goal
Of dreams our lives have driven.

What counts above all deeds is Love,
And Friendship, that, remember,
In heart-beats keeps Life's record of
Its April and December.

To every one come rain and sun,
And calm and stormy weather:
What helps is not what Life has done,
But Life and Love together.

Of sun and rain and joy and pain
The web of Life is woven;
And ever through it runs the skein
Of Hope, with strand uncloven.

Now high in air it glitters fair;
Now dims beyond divining;
But still the thread winds golden there,
Although no longer shining.

Be of good cheer and have no fear
Of any care or sorrow;
The clouds at last will disappear,
And the sun will shine tomorrow.
A Job For McGuinness
by Banjo Paterson

Oh, it's dreadful to think in a country like this
With its chances for work, and enjoyment
That a man like McGuinness was certain to miss
Whenever he tried for employment.

He wrote to employers from Bondi to Bourke,
From Woolloomooloo to Glen Innes,
But he found, though his wife could get plenty of work,
There was never a job for McGuinness.

But perhaps, later on, when the Chow and the Jap
Begin to drift down from the tropics,
When a big yellow stain spreading over the map
Provides some disquieting topics,

Oh, it's then when they're wanting a man that will stand
In the trench where his own kith and kin is,
With a frown on his face and a gun in his hand,
Then there might be a job for McGuinness!
Ecclesiastical Sonnets: Wicliffe
by William Wordsworth

Once more the Church is seized with sudden fear,
And at her call is Wicliffe disinhumed:
Yea, his dry bones to ashes are consumed
And flung into the brook that travels near;
Forthwith, that ancient Voice which Streams can hear
Thus speaks (that Voice which walks upon the wind,
Though seldom heard by busy human kind)
"As thou these ashes, little Brook! wilt bear
"Into the Avon, Avon to the tide
"Of Severn, Severn to the narrow seas,
"Into main Ocean they, this deed accurst
"An emblem yields to friends and enemies
"How the bold Teacher's Doctrine, sanctified
"By truth, shall spread, throughout the world dispersed."
Bring Your Beauty
by John Frederick Freeman

Bring your beauty, bring your laughter, bring even your fears,
Bring the grief that is, the joy that was in other years,
Bring again the happiness, bring love, bring tears.

There was laughter once, there were grave, happy eyes,
Talk of firm earth, old earth-sweeping mysteries:
There were great silences under clear dark skies.

Now is silence, now is loneliness complete; all is done.
The thrush sings at dawn, too sweet, up creeps the sun:
But all is silent, silent, for all that was is done.

Yet bring beauty and bring laughter, and bring even tears,
And cast them down; strew your happiness and fears,
Then leave them to the darkness of thought and years.

Fears in that darkness die; they have no spring.
Grief in that darkness is a bird that wants wing….
O love, love, your brightness, your beauty bring.
The Tagus (W. C. Bryant, Translator)
by Belchior Manuel Curvo Semedo

It is a fearful night; a feeble glare
Streams from the sick moon in the o'erclouded sky;
The ridgy billows, with a mighty cry,
Rush on the foamy beaches wild and bare;
No bark the madness of the waves will dare;
The sailors sleep; the winds are loud and high;
Ah, peerless Laura! for whose love I die,
Who gazes on thy smiles while I despair?
As thus, in bitterness of heart, I cried,
I turned, and saw my Laura, kind and bright,
A messenger of gladness, at my side:
To my poor bark she sprang with footstep light,
And as we furrowed Tago's heaving tide,
I never saw so beautiful a night.
Hate Not, Fear Not
by Robert von Ranke Graves

Kill if you must, but never hate:
Man is but grass and hate is blight,
The sun will scorch you soon or late,
Die wholesome then, since you must fight.

Hate is a fear, and fear is rot
That cankers root and fruit alike,
Fight cleanly then, hate not, fear not,
Strike with no madness when you strike.

Fever and fear distract the world,
But calm be you though madmen shout,
Through blazing fires of battle hurled,
Hate not, strike, fear not, stare Death out!
Sleep On!
by William Schwenck Gilbert

Fear no unlicensed entry,
Heed no bombastic talk,
While guards the British Sentry
Pall Mall and Birdcage Walk.
Let European thunders
Occasion no alarms,
Though diplomatic blunders
May cause a cry "To arms!"
Sleep on, ye pale civilians;
All thunder-clouds defy:
On Europe's countless millions
The Sentry keeps his eye!

Should foreign-born rapscallions
In London dare to show
Their overgrown battalions,
Be sure I'll let you know.
Should Russians or Norwegians
Pollute our favoured clime
With rough barbaric legions,
I'll mention it in time.
So sleep in peace, civilians,
The Continent defy;
While on its countless millions
The Sentry keeps his eye!
The Distressed Poet
by Henry Austin Dobson

A Suggestion From Hogarth

One knows the scene so well,–a touch,
A word, brings back again
That room, not garnished overmuch,
In gusty Drury Lane;

The empty safe, the child that cries,
The kittens on the coat,
The good-wife with her patient eyes,
The milkmaid's tuneless throat;

And last, in that mute woe sublime,
The luckless verseman's air:
The "Bysshe," the foolscap and the rhyme,–
The Rhyme … that is not there!

Poor Bard! to dream the verse inspired–
With dews Castalian wet–
Is built from cold abstractions squired
By "Bysshe," his epithet!

Ah! when she comes, the glad-eyed Muse,
No step upon the stair
Betrays the guest that none refuse,–
She takes us unaware;

And tips with fire our lyric lips,
And sets our hearts a-flame,
And then, like Ariel, off she trips,
And none know how she came.

Only, henceforth, for right or wrong,
By some dull sense grown keen,
Some blank hour blossomed into song,
We feel that she has been.
To Jos., Lord Bishop Of Exeter
by Robert Herrick

Whom should I fear to write to if I can
Stand before you, my learn'd diocesan?
And never show blood-guiltiness or fear
To see my lines excathedrated here.
Since none so good are but you may condemn,
Or here so bad but you may pardon them.
If then, my lord, to sanctify my muse
One only poem out of all you'll choose,
And mark it for a rapture nobly writ,
'Tis good confirm'd, for you have bishop'd it.
Obsession
by Charles Baudelaire

Great woods, you frighten me like cathedrals;
You roar like the organ; and in our cursed hearts,
Rooms of endless mourning where old death-rattles sound,
Respond the echoes of your De profundis.

I hate you, Ocean! your bounding and your tumult,
My mind finds them within itself; that bitter laugh
Of the vanquished man, full of sobs and insults,
I hear it in the immense laughter of the sea.

How I would like you, Night! without those stars
Whose light speaks a language I know!
For I seek emptiness, darkness, and nudity!

But the darkness is itself a canvas
Upon which live, springing from my eyes by thousands,
Beings with understanding looks, who have vanished.
Seathwaite Chapel
by William Wordsworth

Sacred Religion! "mother of form and fear,"
Dread arbitress of mutable respect,
New rites ordaining when the old are wrecked,
Or cease to please the fickle worshiper;
Mother of Love! (that name best suits thee here)
Mother of Love! for this deep vale, protect
Truth's holy lamp, pure source of bright effect,
Gifted to purge the vapoury atmosphere
That seeks to stifle it; as in those days
When this low Pile a Gospel Teacher knew,
Whose good works formed an endless retinue:
A Pastor such as Chaucer's verse portrays;
Such as the heaven-taught skill of Herbert drew;
And tender Goldsmith crowned with deathless praise!
Alice Sick
by Jean de La Fontaine

Sick, Alice grown, and fearing dire event,
Some friend advised a servant should be sent
Her confessor to bring and ease her mind;—
Yes, she replied, to see him I'm inclined;
Let father Andrew instantly be sought:—
By him salvation usually I'm taught.

A messenger was told, without delay,
To take, with rapid steps, the convent way;
He rang the bell—a monk enquired his name,
And asked for what, or whom, the fellow came.
I father Andrew want, the wight replied,
Who's oft to Alice confessor and guide:
With Andrew, cried the other, would you speak?
If that's the case, he's far enough to seek;
Poor man! he's left us for the regions blessed,
And has in Paradise ten years confessed.
To The River Greta, Near Keswick
by William Wordsworth

Greta, what fearful listening! when huge stones
Rumble along thy bed, block after block:
Or, whirling with reiterated shock,
Combat, while darkness aggravates the groans:
But if thou (like Cocytus from the moans
Heard on his rueful margin) thence wert named
The Mourner, thy true nature was defamed,
And the habitual murmur that atones
For thy worst rage, forgotten. Oft as Spring
Decks, on thy sinuous banks, her thousand thrones
Seats of glad instinct and love's caroling,
The concert, for the happy, then may vie
With liveliest peals of birth-day harmony:
To a grieved heart, the notes are benisons.
Others Save With Fear
by Joseph Horatio Chant

Some men there are who stand so straight,
So equipoised, that others' fate
Seems to depend on their behest;
And useless all our every quest
To gain perfection or renown,
Unless we touch the flowing gown
Of these high-priests, whose shadows fall
Within themselves, if fall at all.

Others are not as straight as these,
But more like rough and gnarled trees;
But little beauty they display;
Shadows they cast across the way;
And from them men with scorning turn,
Or, if they speak, their accents burn
Like capsicum on chafed skin,
And leave a smarting wound within.

Once noble men, when turned aside
By fleshly lust or sinful pride,
Each one becomes a broken bell
On which the angry fiends of hell
Ring out their discord, harsh and loud,
As if with demon powers endowed.
Colossal once through grace they were;
Colossal still, though cleft and bare.

On northern rocks is often seen
The impress of some southern sheen,
The brightness of a warmer bloom,
Unknown to winter's frost and gloom.
The fossil flower of epoch fair
Has left its lasting impress there.
So in some men whose hearts are cold
You find a trace of days of old.

While we deplore the Arctic chill,
The frigid heart, the ice-bound will,
We must admire the fossil trace,
Still seen, of early days of grace.
Hiding from sight as best we can
The traces of the fallen man,
We feast our eyes upon the fair,
Though fossil, lines that linger there.

How to restore is our concern,
As we o'er their declensions mourn.
Can such dire ruin be repaired?
Only if God's strong arm be bared.
But we must do a brother's part,
And try to thaw the frozen heart;
Not by the fire of wrath above,
But by the melting coals of love.

As bullets smooth are farther shot,
Because rough angles they have not,
So gentle ways and loving speech
Are sure the erring heart to reach,
While jagged deeds and words unkind,
Like pebbles rough, much friction find;
They fall before they reach the goal,
And seldom help the needy soul.

To truth be loyal, but take a care
That with true zeal tact have a share.
The lightning when it strikes the tree
Runs with the grain, as oft you see;
Those who at angling are adepts,
Choose well their bait and guard their steps;
So if you would the sinner gain,
Bait well your hook, or mark the grain.
For Fear
by Charlotte Perkins Gilman

For fear of prowling beasts at night
They blocked the cave;
Women and children hid from sight,
Men scarce more brave.

For fear of warrior's sword and spear
They barred the gate;
Women and children lived in fear,
Men lived in hate.

For fear of criminals today
We lock the door;
Women and children still to stay
Hid evermore.

Come out! Ye need no longer hide!
What fear you now?
No wolf or lion waits outside–
Only a cow.

Come out! The world approaches peace,
War nears its end;
No warrior watches your release–
Only a friend.

Come out! The night of crime has fled–
Day is begun;
Here is no criminal to dread–
Only your son.

The world, half yours, demands your care,
Waken and come!
Make it a woman's world; safe, fair,
Garden and home.
An Angel In The House
by James Henry Leigh Hunt

How sweet it were, if without feeble fright,
Or dying of the dreadful beauteous sight,
An angel came to us, and we could bear
To see him issue from the silent air
At evening in our room, and bend on ours
His divine eyes, and bring us from his bowers
News of dear friends, and children who have never
Been dead indeed,—as we shall know forever.
Alas! we think not what we daily see
About our hearths,—angels that are to be,
Or may be if they will, and we prepare
Their souls and ours to meet in happy air;—
A child, a friend, a wife whose soft heart sings
In unison with ours, breeding its future wings.
The Sick Child
by Robert Louis Stevenson

CHILD.
O Mother, lay your hand on my brow!
O mother, mother, where am I now?
Why is the room so gaunt and great?
Why am I lying awake so late?

MOTHER.
Fear not at all: the night is still.
Nothing is here that means you ill –
Nothing but lamps the whole town through,
And never a child awake but you.

CHILD.
Mother, mother, speak low in my ear,
Some of the things are so great and near,
Some are so small and far away,
I have a fear that I cannot say,
What have I done, and what do I fear,
And why are you crying, mother dear?

MOTHER.
Out in the city, sounds begin
Thank the kind God, the carts come in!
An hour or two more, and God is so kind,
The day shall be blue in the window-blind,
Then shall my child go sweetly asleep,
And dream of the birds and the hills of sheep.
The Tyger
by William Blake

Tyger! Tyger! burning bright
In the forests of the night,
What immortal hand or eye
Could frame thy fearful symmetry?

In what distant deeps or skies
Burnt the fire of thine eyes?
On what wings dare he aspire?
What the hand, dare sieze the fire?

And what shoulder, & what art,
Could twist the sinews of thy heart?
And when thy heart began to beat,
What dread hand? & what dread feet?

What the hammer? what the chain?
In what furnace was thy brain?
What the anvil? what dread grasp
Dare its deadly terrors clasp?

When the stars threw down their spears,
And water'd heaven with their tears,
Did he smile his work to see?
Did he who made the Lamb make thee?

Tyger! Tyger! burning bright
In the forests of the night,
What immortal hand or eye
Dare frame thy fearful symmetry?
Song: Fear in the Night
by Edward Shanks

I am afraid to-night,
We are too glad, too gay,
Our life too sweet, too bright
To last another day.

What hap, what chance can fall,
What sorrow come, what schism,
What loss, what cataclysm
To part us two at all?

The stars with ageless fire
In skies serene the same
Observe our young desire
And watch our loves aflame.

A whisper soft, a sound
Unfollowed, unattended,
Shakes all the branches round:
They sleep and it is ended.

You sleep and I alone
Torment myself with fear
For new joys coming near
And gracious actions done.

I am afraid to-night,
We are too glad, too gay,
Our life too sweet, too bright
To last another day.
Replies
by Ella Wheeler Wilcox

You have lived long and learned the secret of life, O Seer!
Tell me what are the best three things to seek –
The best three things for a man to seek on earth?

The best three things for a man to seek, O Son! are these:
Reverence for that great Source from whence he came;
Work for the world wherein he finds himself;
And knowledge of the Realm toward which he goes.

What are the best three things to love on earth, O Seer!
What are the best three things for a man to love?

The best three things for a man to love, O Son! are these:
Labour which keeps his forces all in action;
A home wherein no evil thing may enter;
And a loving woman with God in her heart.

What are the three great sins to shun, O Seer! –
What are the three great sins for a man to shun?

The three great sins for a man to shun, O Son! are these:
A thought which soils the heart from whence it goes;
An action that can harm a living thing;
And undeveloped energies of mind.

What are the worst three things to fear, O Seer! –
What are the worst three things for a man to fear?

The worst three things for man to fear, O Son! are these:
Doubt and suspicion in a young child's eyes;
Accusing shame upon a woman's face;
And in himself no consciousness of God.
On Death
by Anne Killigrew

Tell me thou safest End of all our Woe,
Why wreched Mortals do avoid thee so:
Thou gentle drier o'th' afflicteds Tears,
Thou noble ender of the Cowards Fears;
Thou sweet Repose to Lovers sad dispaire,
Thou Calm t'Ambitions rough Tempestuous Care.
If in regard of Bliss thou wert a Curse,
And then the Joys of Paradise art worse;
Yet after Man from his first Station fell,
And God from Eden Adam did expel,
Thou wert no more an Evil, but Relief;
The Balm and Cure to ev'ry Humane Grief:
Through thee (what Man had forfeited before)
He now enjoys, and ne'r can loose it more.
No subtile Serpents in the Grave betray,
Worms on the Body there, not Soul do prey;
No Vice there Tempts, no Terrors there afright,
No Coz'ning Sin affords a false delight:
No vain Contentions do that Peace annoy,
No feirce Alarms break the lasting Joy.
Ah since from thee so many Blessings flow,
Such real Good as Life can never know;
Come when thou wilt, in thy afrighting'st Dress,
Thy Shape shall never make thy Welcome less.
Thou mayst to Joy, but ne'er to fear give Birth,
Thou Best, as well as Certain'st thing on Earth.
Fly thee? May Travellers then fly their Rest,
And hungry Infants fly the profer'd Brest.
No, those that faint and tremble at thy Name,
Fly from their Good on a mistaken Fame.
Thus Childish fear did Israel of old
From Plenty and the Promis'd Land with-hold;
They fancy'd Giants, and refus'd to go,
When Canaan did with Milk and Honey flow.
Fear
by Sara Teasdale

I am afraid, oh I am so afraid!
The cold black fear is clutching me to-night
As long ago when they would take the light
And leave the little child who would have prayed,
Frozen and sleepless at the thought of death.
My heart that beats too fast will rest too soon;
I shall not know if it be night or noon,
Yet shall I struggle in the dark for breath?
Will no one fight the Terror for my sake,
The heavy darkness that no dawn will break?
How can they leave me in that dark alone,
Who loved the joy of light and warmth so much,
And thrilled so with the sense of sound and touch,
How can they shut me underneath a stone?
Herodias Daughter presenting to her Mother St. John's Head in a Charger, also Painted by her self
by Anne Killigrew

Behold, dear Mother, who was late our Fear,
Disarm'd and Harmless, I present you here;
The Tongue ty'd up, that made all Jury quake,
And which so often did our Greatness shake;
No Terror sits upon his Awful Brow,
Where Fierceness reign'd, there Calmness triumphs now;
As Lovers use, he gazes on my Face,
With Eyes that languish, as they sued for Grace;
Wholly subdu'd by my Victorious Charms,
See how his Head reposes in my Arms.
Come, joyn then with me in my just Transport,
Who thus have brought the Hermite to the Court.
He Fears His Good Fortune
by Thomas Hardy

There was a glorious time
At an epoch of my prime;
Mornings beryl-bespread,
And evenings golden-red;
Nothing gray:
And in my heart I said,
"However this chanced to be,
It is too full for me,
Too rare, too rapturous, rash,
Its spell must close with a crash
Some day!"

The radiance went on
Anon and yet anon,
And sweetness fell around
Like manna on the ground.
"I've no claim,"
Said I, "to be thus crowned:
I am not worthy this:-
Must it not go amiss? –
Well . . . let the end foreseen
Come duly! – I am serene."

-And it came.
Fear
by Walter De La Mare

I know where lurk
The eyes of Fear;
I, I alone,
Where shadowy-clear,
Watching for me,
Lurks Fear.

'Tis ever still
And dark, despite
All singing and
All candlelight,
'Tis ever cold,
And night.

He touches me;
Says quietly,
"Stir not, nor whisper,
I am nigh;
Walk noiseless on,
I am by!"

He drives me
As a dog a sheep;
Like a cold stone
I cannot weep.
He lifts me
Hot from sleep

In marble hands
To where on high
The jewelled horror
Of his eye
Dares me to struggle
Or cry.

No breast wherein
To chase away
That watchful shape!
Vain, vain to say
"Haunt not with night
The Day!"
Her Secret
by Thomas Hardy

That love's dull smart distressed my heart
He shrewdly learnt to see,
But that I was in love with a dead man
Never suspected he.

He searched for the trace of a pictured face,
He watched each missive come,
And a note that seemed like a love-line
Made him look frozen and glum.

He dogged my feet to the city street,
He followed me to the sea,
But not to the neighbouring churchyard
Did he dream of following me.
Mulholland's Contract
by Rudyard Kipling

The fear was on the cattle, for the gale was on the sea,
An' the pens broke up on the lower deck an' let the creatures free
An' the lights went out on the lower deck, an' no one near but me.

I had been singin' to them to keep 'em quiet there,
For the lower deck is the dangerousest, requirin' constant care,
An' give to me as the strongest man, though used to drink and swear.

I see my chance was certain of bein' horned or trod,
For the lower deck was packed with steers thicker'n peas in a pod,
An' more pens broke at every roll so I made a Contract with God.

An' by the terms of the Contract, as I have read the same,
If He got me to port alive I would exalt His Name,
An' praise His Holy Majesty till further orders came.

He saved me from the cattle an' He saved me from the sea,
For they found me 'tween two drownded ones where the roll had landed me
An' a four-inch crack on top of my head, as crazy as could be.

But that were done by a stanchion, an' not by a bullock at all,
An' I lay still for seven weeks convalessing of the fall,
An' readin' the shiny Scripture texts in the Seaman's Hospital.

An' I spoke to God of our Contract, an' He says to my prayer:
"I never puts on My ministers no more than they can bear.
So back you go to the cattle-boats an' preach My Gospel there.

"For human life is chancy at any kind of trade,
But most of all, as well you know, when the steers are mad-afraid;
So you go back to the cattle-boats an' preach 'em as I've said.

"They must quit drinkin' an' swearin', they mustn't knife on a blow,
They must quit gamblin' their wages, and you must preach it so;
For now those boats are more like Hell than anything else I know."

I didn't want to do it, for I knew what I should get,
An' I wanted to preach Religion, handsome an' out of the wet,
But the Word of the Lord were lain on me, an' I done what I was set.

I have been smit an' bruis]\ed, as warned would be the case,
An' turned my cheek to the smiter exactly as Scripture says;
But following that, I knocked him down an' led him up to Grace.

An' we have preaching on Sundays whenever the sea is calm,
An' I use no knife or pistol an' I never take no harm,
For the Lord abideth back of me to guide my fighting arm.

An' I sign for four-pound-ten a month and save the money clear,
An' I am in charge of the lower deck, an' I never lose a steer;
An' I believe in Almighty God an' preach His Gospel here.

The skippers say I'm crazy, but I can prove 'em wrong,
For I am in charge of the lower deck with all that doth belong
Which they would not give to a lunatic, and the competition so strong!
Live Thy Life
by Florence Earle Coates

Live thy life gallantly and undismayed:
Whatever harms may hide within the shade,
Be thou of fear, my spirit! more afraid.

In earthly pathways evil springeth rife;
But dread not thou, too much, or pain or strife
That plunge thee to the greater depths of life!

What though the storm-cloud holds the bolt that sears?
The eagle of the crag, that nothing fears,
Still, still is young after a hundred years!
Fear
by Theodore Maynard

Tread softly; we are on enchanted ground:
One touch and every hidden thing lies bare,
The deep sea sundered, suddenly unbound
The awful thunders instinct in the air!

Oh, these we know; but what if we should break
A secret spell as easily as glass,
And stumble on their sleeping wrath and wake
The armies and the million blades of grass?

And find more dread than whirlwinds round our head,
The sweep of sparrows' fierce, avenging wings,
The anger of wild roses burning red,
The terrible hate of earth's most helpless things?
Hymn To Physical Pain
by Rudyard Kipling

Dread Mother of Forgetfulness
Who, when Thy reign begins,
Wipest away the Soul's distress,
And memory of her sins.

The trusty Worm that dieth not
The steadfast Fire also,
By Thy contrivance are forgot
In a completer woe.

Thine are the lidless eyes of night
That stare upon our tears,
Through certain hours which in our sight
Exceed a thousand years:

Thine is the thickness of the Dark
That presses in our pain,
As Thine the Dawn that bids us mark
Life's grinning face again.

Thine is the weariness outworn
No promise shall relieve,
That says at eve, "Would God 'twere morn"
At morn, "Would God 'twere eve!"

And when Thy tender mercies cease
And life unvexed is due,
Instant upon the false release
The Worm and Fire renew.

Wherefore we praise Thee in the deep,
And on our beds we pray
For Thy return that Thou may'st keep
The Pains of Hell at bay!
A Backward Spring
by Thomas Hardy

The trees are afraid to put forth buds,
And there is timidity in the grass;
The plots lie gray where gouged by spuds,
And whether next week will pass
Free of sly sour winds is the fret of each bush
Of barberry waiting to bloom.

Yet the snowdrop's face betrays no gloom,
And the primrose pants in its heedless push,
Though the myrtle asks if it's worth the fight
This year with frost and rime
To venture one more time
On delicate leaves and buttons of white
From the selfsame bough as at last year's prime,
And never to ruminate on or remember
What happened to it in mid-December.
Ecclesiastical Sonnets: The Liturgy
by William Wordsworth

Yes, if the intensities of hope and fear
Attract us still, and passionate exercise
Of lofty thoughts, the way before us lies
Distinct with signs, through which in set career,
As through a zodiac, moves the ritual year
Of England's Church; stupendous mysteries!
Which whoso travels in her bosom eyes,
As he approaches them, with solemn cheer.
Upon that circle traced from sacred story
We only dare to cast a transient glance,
Trusting in hope that Others may advance
With mind intent upon the King of Glory,
From his mild advent till his countenance
Shall dissipate the seas and mountains hoary.
The Bubble: A Song
by Robert Herrick

To my revenge, and to her desperate fears,
Fly, thou made bubble of my sighs and tears!
In the wild air, when thou hast roll'd about,
And, like a blasting planet, found her out;
Stoop, mount, pass by to take her eye, then glare
Like to a dreadful comet in the air:
Next, when thou dost perceive her fixed sight
For thy revenge to be most opposite,
Then, like a globe, or ball of wild-fire, fly,
And break thyself in shivers on her eye!
Song Of The Men's Side
by Rudyard Kipling

Once we feared The Beast when he followed us we ran,
Ran very fast though we knew
It was not right that The Beast should master Man;
But what could we Flint-workers do?
The Beast only grinned at our spears round his ears
Grinned at the hammers that we made;
But now we will hunt him for the life with the Knife
And this is the Buyer of the Blade!

Room for his shadow on the grass let it pass!
To left and right-stand clear!
This is the Buyer of the Blade be afraid!
This is the great god Tyr!

Tyr thought hard till he hammered our a plan,
For he knew it was not right
(And it is not right) that The Beast should master Man;
So he went to the Children of the Night.
He begged a Magic Knife of their make for our sake.
When he begged for the Knife they said:
"The price of the Knife you would buy is an eye!"
And that was the price he paid.

Tell it to the Barrows of the Dead run ahead!
Shout it so the Women's Side can hear!
This is the Buyer of the Blade be afraid!
This is the great god Tyr!

Our women and our little ones may walk on the Chalk,
As far as we can see them and beyond,
We shall not be anxious for our sheep when we keep
Tally at the shearing-pond.
We can eat with both our elbows on our knees, if we please,
We can sleep after meals in the sun,
For Shepherd-of-the-Twilight is dismayed at the Blade,
Feet-in-the-Night have run!
Dog-without-a-Master goes away (Hai, Tyr, aie!),
Devil-in-the-Dusk has run!

Then:
Room for his shadow on the grass-let it pass!
To left and to right stand clear!
This is the Buyer of the Blade be afraid!
This is the great god Tyr!
Famous Poems About Fear
Phantasmagoria
by D. H. Lawrence

Rigid sleeps the house in darkness, I alone
Like a thing unwarrantable cross the hall
And climb the stairs to find the group of doors
Standing angel-stern and tall.

I want my own room's shelter. But what is this
Throng of startled beings suddenly thrown
In confusion against my entry? Is it only the trees'
Large shadows from the outside street lamp blown?

Phantom to phantom leaning; strange women weep
Aloud, suddenly on my mind
Startling a fear unspeakable, as the shuddering wind
Breaks and sobs in the blind.

So like to women, tall strange women weeping!
Why continually do they cross the bed?
Why does my soul contract with unnatural fear?
I am listening! Is anything said?

Ever the long black figures swoop by the bed;
They seem to be beckoning, rushing away, and beckoning.
Whither then, whither, what is it, say
What is the reckoning.

Tall black Bacchae of midnight, why then, why
Do you rush to assail me?
Do I intrude on your rites nocturnal?
What should it avail me?

Is there some great Iacchos of these slopes
Suburban dismal?
Have I profaned some female mystery, orgies
Black and phantasmal?
Not Mine Own Fears
by William Shakespeare

Not mine own fears, nor the prophetic soul
Of the wide world dreaming on things to come,
Can yet the lease of my true love control,
Supposed as forfeit to a confined doom.
The mortal moon hath her eclipse endured,
And the sad augurs mock their own presage;
Incertainties now crown themselves assured,
And peace proclaims olives of endless age.
Now with the drops of this most balmy time,
My love looks fresh, and Death to me subscribes,
Since, spite of him, I'll live in this poor rhyme,
While he insults o'er dull and speechless tribes:
And thou in this shalt find thy monument,
When tyrants' crests and tombs of brass are spent.
Fidele
by William Shakespeare

Fear no more the heat o' the sun,
Nor the furious winter's rages;
Thou thy worldly task hast done,
Home art gone, and ta'en thy wages:
Golden lads and girls all must,
As chimney-sweepers, come to dust.

Fear no more the frown o' the great;
Thou art past the tyrant's stroke;
Care no more to clothe and eat;
To thee the reed is as the oak:
The scepter, learning, physic, must
All follow this, and come to dust.

Fear no more the lightning flash,
Nor the all-dreaded thunder stone;
Fear not slander, censure rash;
Thou hast finished joy and moan:
All lovers young, all lovers must
Consign to thee, and come to dust.

No exorciser harm thee!
Nor no witchcraft charm thee!
Ghost unlaid forbear thee!
Nothing ill come near thee!
Quiet consummation have;
And renownèd be thy grave!
Annabel Lee
by Edgar Allan Poe

It was many and many a year ago,
In a kingdom by the sea,
That a maiden there lived whom you may know
By the name of ANNABEL LEE;
And this maiden she lived with no other thought
Than to love and be loved by me.

I was a child and she was a child,
In this kingdom by the sea;
But we loved with a love that was more than love,
I and my Annabel Lee;
With a love that the winged seraphs of heaven
Coveted her and me.

And this was the reason that, long ago,
In this kingdom by the sea,
A wind blew out of a cloud, chilling
My beautiful Annabel Lee;
So that her highborn kinsman came
And bore her away from me,
To shut her up in a sepulchre
In this kingdom by the sea.

The angels, not half so happy in heaven,
Went envying her and me,
Yes!, that was the reason (as all men know,
In this kingdom by the sea)
That the wind came out of the cloud by night,
Chilling and killing my Annabel Lee.

But our love it was stronger by far than the love
Of those who were older than we,
Of many far wiser than we,
And neither the angels in heaven above,
Nor the demons down under the sea,
Can ever dissever my soul from the soul
Of the beautiful Annabel Lee.

For the moon never beams without bringing me dreams
Of the beautiful Annabel Lee;
And the stars never rise but I feel the bright eyes
Of the beautiful Annabel Lee;
And so, all the night-tide, I lie down by the side
Of my darling, my darling, my life and my bride,
In the sepulchre there by the sea,
In her tomb by the sounding sea.
The Fear
by Robert Frost

A lantern light from deeper in the barn
Shone on a man and woman in the door
And threw their lurching shadows on a house
Near by, all dark in every glossy window.
A horse's hoof pawed once the hollow floor,
And the back of the gig they stood beside
Moved in a little. The man grasped a wheel,
The woman spoke out sharply, "Whoa, stand still!"
"I saw it just as plain as a white plate,"
She said, "as the light on the dashboard ran
Along the bushes at the roadside—a man's face.
You must have seen it too."
"I didn't see it.
Are you sure——"
"Yes, I'm sure!"
"—it was a face?"
"Joel, I'll have to look. I can't go in,
I can't, and leave a thing like that unsettled.
Doors locked and curtains drawn will make no difference.
I always have felt strange when we came home
To the dark house after so long an absence,
And the key rattled loudly into place
Seemed to warn someone to be getting out
At one door as we entered at another.
What if I'm right, and someone all the time—
Don't hold my arm!"
"I say it's someone passing."
"You speak as if this were a travelled road.
You forget where we are. What is beyond
That he'd be going to or coming from
At such an hour of night, and on foot too.
What was he standing still for in the bushes?"
"It's not so very late—it's only dark.
There's more in it than you're inclined to say.
Did he look like——?"
"He looked like anyone.
I'll never rest to-night unless I know.
Give me the lantern."
"You don't want the lantern."
She pushed past him and got it for herself.
"You're not to come," she said. "This is my business.
If the time's come to face it, I'm the one
To put it the right way. He'd never dare—
Listen! He kicked a stone. Hear that, hear that!
He's coming towards us. Joel, go in—please.
Hark!—I don't hear him now. But please go in."
"In the first place you can't make me believe it's——"
"It is—or someone else he's sent to watch.
And now's the time to have it out with him
While we know definitely where he is.
Let him get off and he'll be everywhere
Around us, looking out of trees and bushes
Till I sha'n't dare to set a foot outdoors.
And I can't stand it. Joel, let me go!"
"But it's nonsense to think he'd care enough."
"You mean you couldn't understand his caring.
Oh, but you see he hadn't had enough—
Joel, I won't—I won't—I promise you.
We mustn't say hard things. You mustn't either."
"I'll be the one, if anybody goes!
But you give him the advantage with this light.
What couldn't he do to us standing here!
And if to see was what he wanted, why
He has seen all there was to see and gone."
He appeared to forget to keep his hold,
But advanced with her as she crossed the grass.
"What do you want?" she cried to all the dark.
She stretched up tall to overlook the light
That hung in both hands hot against her skirt.
"There's no one; so you're wrong," he said.
"There is.—
What do you want?" she cried, and then herself
Was startled when an answer really came.
"Nothing." It came from well along the road.
She reached a hand to Joel for support:
The smell of scorching woollen made her faint.
"What are you doing round this house at night?"
"Nothing." A pause: there seemed no more to say.
And then the voice again: "You seem afraid.
I saw by the way you whipped up the horse.
I'll just come forward in the lantern light
And let you see."
"Yes, do.—Joel, go back!"
She stood her ground against the noisy steps
That came on, but her body rocked a little.
"You see," the voice said.
"Oh." She looked and looked.
"You don't see—I've a child here by the hand."
"What's a child doing at this time of night——?"
"Out walking. Every child should have the memory
Of at least one long-after-bedtime walk.
What, son?"
"Then I should think you'd try to find
Somewhere to walk——"
"The highway as it happens—
We're stopping for the fortnight down at Dean's."
"But if that's all—Joel—you realize—
You won't think anything. You understand?
You understand that we have to be careful.
This is a very, very lonely place.
Joel!" She spoke as if she couldn't turn.
The swinging lantern lengthened to the ground,
It touched, it struck it, clattered and went out.
Sonnet 9
by William Shakespeare

Is it for fear to wet a widow's eye,
That thou consum'st thy self in single life?
Ah! if thou issueless shalt hap to die,
The world will wail thee like a makeless wife;
The world will be thy widow and still weep
That thou no form of thee hast left behind,
When every private widow well may keep
By children's eyes, her husband's shape in mind:
Look what an unthrift in the world doth spend
Shifts but his place, for still the world enjoys it;
But beauty's waste hath in the world an end,
And kept unused the user so destroys it.
No love toward others in that bosom sits
That on himself such murd'rous shame commits.
How Fear Came
by Rudyard Kipling

The stream is shrunk, the pool is dry,
And we be comrades, thou and I;
With fevered jowl and dusty flank
Each jostling each along the bank;
And, by one drouthy fear made still,
Forgoing thought of quest or kill.
Now 'neath his dam the fawn may see,
The lean Pack-Wolf as cowed as he,
And the tall buck, unflinching, note
The fangs that tore his father's throat.
The pools are shrunk, the streams are dry,
And we be playmates, thou and I,
Till yonder cloud, Good Hunting! Loose
The rain that breaks our Water Truce.
When I have Fears that I may cease to be
by John Keats

When I have fears that I may cease to be
Before my pen has glean'd my teeming brain,
Before high pil`d books, in charact'ry,
Hold like rich garners the full-ripen'd grain;
When I behold, upon the night's starr'd face,
Huge cloudy symbols of a high romance,
And feel that I may never live to trace
Their shadows, with the magic hand of chance;
And when I feel, fair creature of an hour!
That I shall never look upon thee more,
Never have relish in the faery power
Of unreflecting love;—then on the shore
Of the wide world I stand alone, and think,
Till Love and Fame to nothingness do sink.
The Conqueror Worm
by Edgar Allan Poe

Lo! 'tis a gala night
Within the lonesome latter years!
An angel throng, bewinged, bedight
In veils, and drowned in tears,
Sit in a theatre, to see
A play of hopes and fears,
While the orchestra breathes fitfully
The music of the spheres.

Mimes, in the form of God on high,
Mutter and mumble low,
And hither and thither fly
Mere puppets they, who come and go
At bidding of vast formless things
That shift the scenery to and fro,
Flapping from out their Condor wings
Invisible Wo!

That motley drama oh, be sure
It shall not be forgot!
With its Phantom chased for evermore,
By a crowd that seize it not,
Through a circle that ever returneth in
To the self-same spot,
And much of Madness, and more of Sin,
And Horror the soul of the plot.

But see, amid the mimic rout
A crawling shape intrude!
A blood-red thing that writhes from out
The scenic solitude!
It writhes! it writhes! with mortal pangs
The mimes become its food,
And the angels sob at vermin fangs
In human gore imbued.

Out out are the lights out all!
And, over each quivering form,
The curtain, a funeral pall,
Comes down with the rush of a storm,
And the angels, all pallid and wan,
Uprising, unveiling, affirm
That the play is the tragedy, "Man,"
And its hero the Conqueror Worm.
Poems About Fear of the Unknown
My Love, I have no fear that thou shouldst die
by James Russell Lowell

My Love, I have no fear that thou shouldst die;
Albeit I ask no fairer life than this,
Whose numbering-clock is still thy gentle kiss,
While Time and Peace with hands unlockèd fly,—
Yet care I not where in Eternity
We live and love, well knowing that there is
No backward step for those who feel the bliss
Of Faith as their most lofty yearnings high:
Love hath so purified my being's core,
Meseems I scarcely should be startled, even,
To find, some morn, that thou hadst gone before;
Since, with thy love, this knowledge too was given,
Which each calm day doth strengthen more and more,
That they who love are but one step from Heaven.
The Great Misgiving
by William Watson

'Not ours,' say some, 'the thought of death to dread;
Asking no heaven, we fear no fabled hell:
Life is a feast, and we have banqueted—
Shall not the worms as well?

'The after-silence, when the feast is o'er,
And void the places where the minstrels stood,
Differs in nought from what hath been before,
And is nor ill nor good.'

Ah, but the Apparition—the dumb sign—
The beckoning finger bidding me forgo
The fellowship, the converse, and the wine,
The songs, the festal glow!

And ah, to know not, while with friends I sit,
And while the purple joy is pass'd about,
Whether 'tis ampler day divinelier lit
Or homeless night without;

And whether, stepping forth, my soul shall see
New prospects, or fall sheer—a blinded thing!
There is, O grave, thy hourly victory,
And there, O death, thy sting.
Fear
by Evelyn Scott

My soul leaps up at a sound.
What is the question I cannot answer,
That must be answered?
What is the blank face I must fill in with features?
My brain pulls, stretches, tears;
But I cannot open wide enough to see!
Always at the agonized point of conception,
But never conceiving.
Always giving birth,
But never born!
What is it I am to conceive?
To what must I give birth?
Prospice
by Robert Browning

Fear death?—to feel the fog in my throat,
The mist in my face,
When the snows begin, and the blasts denote
I am nearing the place,
The power of the night, the press of the storm,
The post of the foe;
Where he stands, the Arch Fear in a visible form,
Yet the strong man must go:
For the journey is done and the summit attained,
And the barriers fall,
Though a battle's to fight ere the guerdon be gained,
The reward of it all.
I was ever a fighter, so—one fight more,
The best and the last!
I would hate that death bandaged my eyes and forbore,
And bade me creep past.
No! let me taste the whole of it, fare like my peers
The heroes of old,
Bear the brunt, in a minute pay glad life's arrears
Of pain, darkness and cold.
For sudden the worst turns the best to the brave,
The black minute's at end,
And the elements' rage, the fiend-voices that rave,
Shall dwindle, shall blend,
Shall change, shall become first a peace out of pain,
Then a light, then thy breast,
O thou soul of my soul! I shall clasp thee again,
And with God be the rest!
Sonnet
by Lady Blanche Elizabeth Lindsay

Yea, Love is strong as life; he casts out fear,
And wrath, and hate, and all our envious foes;
He stands upon the threshold, quick to close
The gate of happiness ere should appear
Death's dreaded presence–ay, but Death draws near,
And large and gray the towering outline grows,
Whose face is veiled and hid; and yet Love knows
Full well, too well, alas! that Death is here.
Death tramples on the roses; Death comes in,
Though Love, with outstretched arms and wings outspread,
Would bar the way–poor Love, whose wings begin
To droop, half-torn as are the roses dead
Already at his feet–but Death must win,
And Love grows faint beneath that ponderous tread!
My sun sinks without clouds or fears
by Walter Chalmers Smith

My sun sinks without clouds or fears;
No spectral shadows gather round
The gateway of the endless years,
Where we, long blindfold, are unbound,
And lay our swathings on the ground,
To face the Eternal. So I rest
Peacefully on the Strong One's breast,
Even though the mystery profound
Ever a mystery be confessed.
My old doubts?—Well, they no more fret,
Nor chafe and foam o'er sunken rocks.
I don't know that my Faith is yet
Quite regular and orthodox;
I have not keys for all the locks,
And may not pick them. Truth will bear
Neither rude handling, nor unfair
Evasion of its wards, and mocks
Whoever would falsely enter there.
But all through life I see a Cross,
Where sons of God yield up their breath:
There is no gain except by loss,
There is no life except by death,
There is no vision but by Faith,
Nor glory but by bearing shame,
Nor justice but by taking blame;
And that Eternal Passion saith,
"Be emptied of glory and right and name."
Death and the Fear of It
by Francis Turner Palgrave

Lord! How fast the minutes fly
'Twixt us and the hour we die!
Days are weeks before we know;
Weeks to months untimely grow;
And behind each glad New Year
Death his ambush sets more near.
Death!—by whomsoever heard,
'Mongst all words most fearful word!
—Quit each thing familiar here!
Face to face with God appear!
Change no mortal tongue can tell:—
All's in that one syllable!
Hour of dread farewells to be!
Faces more than life to me;
Little lips that beg me stay;
Tears I shall not wipe away;
Faithful hand, yet clasp'd in mine:—
Death Triumphant!—all is thine!
Author of man's mystic lot,
God, Thy ways as ours are not:
Thou hast destined us to be
Seized by death, yet safe in Thee:
Love Immortal casting out
Feverish fear, and freezing doubt.
—In the spaces of the night,
In the depths of dim affright,
Jesus, with our trials tried,
Do not Thou forsake my side!
Childlike on Thy faithful breast
Hold my heart, and bid me rest.
Like a sword above my head
Death is hanging by a thread;
Yet, O gracious Lord on high,
Surely Thou wilt hear my cry,
By Thy life laid down for me
Turning death to victory!
Only this can light the grave,
Thou hast died:—and Thou wilt save:—
Thou by lying low in earth
Hast assured our second birth,
Bidding in the sunless tomb
Amaranthine roses bloom.
If the spirit shivering shrink
From annihilation's brink,
Through the soul like sunshine come,
—"Death is but another womb:
Born through woe to human breath,
Ye are born to God through death."
—Nearer than the nearest by,
Be beside me when I die!
With Thy strength my weakness nerve
Ne'er through fear from faith to swerve;
So, Death's storm-vex'd portal past,
Safe in Thee to sleep at last.
O quickly come, dread Judge of all
by Laurence Tuttiett

O quickly come, dread Judge of all;
For, awful though Thine advent be,
All shadows from the truth will fall,
And falsehood die, in sight of Thee:
O quickly come; for doubt and fear
Like clouds dissolve when Thou art near.
O quickly come, great King of all;
Reign all around us, and within;
Let sin no more our souls enthral,
Let pain and sorrow die with sin:
O quickly come; for Thou alone
Canst make Thy scattered people one.
O quickly come, true Life of all;
For death is mighty all around;
On every home his shadows fall,
On every heart his mark is found:
O quickly come; for grief and pain
Can never cloud Thy glorious reign.
O quickly come, true Light of all;
For gloomy night broods o'er our way;
And weakly souls begin to fall
With weary watching for the day:
O quickly come; for round Thy throne
No eye is blind, no night is known.
Affection Most Loving When It Most Fears to Lose
by William Shakespeare

That time of year thou mayst in me behold
When yellow leaves, or none, or few, do hang
Upon those boughs which shake against the cold,
Bare ruin'd choirs, where late the sweet birds sang.
In me thou see'st the twilight of such day
As after sunset fadeth in the west,
Which by and by black night doth take away,
Death's second self, that seals up all in rest.
In me thou see'st the glowing of such fire
That on the ashes of his youth doth lie,
As the death-bed whereon it must expire,
Consum'd with that which it was nourish'd by.
This thou perceiv'st, which makes thy love more strong,
To love that well which thou must leave ere long.
A Fear
by George MacDonald

O Mother Earth, I have a fear
Which I would tell to thee—
Softly and gently in thine ear
When the moon and we are three.

Thy grass and flowers are beautiful;
Among thy trees I hide;
And underneath the moonlight cool
Thy sea looks broad and wide;

But this I fear—lest thou shouldst grow
To me so small and strange,
So distant I should never know
On thee a shade of change,

Although great earthquakes should uplift
Deep mountains from their base,
And thy continual motion shift
The lands upon thy face;—

The grass, the flowers, the dews that lie
Upon them as before—
Driven upwards evermore, lest I
Should love these things no more.

Even now thou dimly hast a place
In deep star galaxies!
And I, driven ever on through space,
Have lost thee in the skies!
A Cross in Flanders
by George Herbert Clarke

In the face of death, they say, he joked—he had no fear;
His comrades, when they laid him in a Flanders grave,
Wrote on a rough-hewn cross—a Calvary stood near—
"Without a fear he gave
"His life, cheering his men, with laughter on his lips."
So wrote they, mourning him. Yet was there only one
Who fully understood his laughter, his gay quips,
One only, she alone—
She who, not so long since, when love was new-confest,
Herself toyed with light laughter while her eyes were dim,
And jested, while with reverence despite her jest
She worshipped God and him.
She knew—O Love, O Death!—his soul had been at grips
With the most solemn things. For she, was she not dear?
Yes, he was brave, most brave, with laughter on his lips,
The braver for his fear!
Exile from God
by Jessie B. Rittenhouse

I do not fear to lay my body down
In death, to share
The life of the dark earth and lose my own,
If God is there.
I have so loved all sense of Him, sweet might
Of color and sound,—
His tangible loveliness and living light
That robes me 'round.
If to His heart in the hushed grave and dim
We sink more near,
It shall be well—living we rest in Him.
Only I fear
Lest from my God in lonely death I lapse,
And the dumb clod
Lose him; for God is life, and death perhaps
Exile from God.
The Dream Of Dread
by Madison Julius Cawein

I have lain for an hour or twain
Awake, and the tempest is beating
On the roof, and the sleet on the pane,
And the winds are three enemies meeting;
And I listen and hear it again,
My name, in the silence, repeating.

Then dumbness of death that must slay,
Till the midnight is burst like a bubble;
And out of the darkness a ray
'T is she! the all beautiful double;
With a face like the breaking of day,
Eyes dark with the magic of trouble.

I move not; she lies with her lips
At mine; and I feel she is drawing
My life from my heart to their tips,
My heart where the horror is gnawing;
My life in a thousand slow sips,
My flesh with her sorcery awing.

She binds me with merciless eyes;
She drinks of my blood, and I hear it
Drain up with a shudder and rise
To the lips, like the serpent's, that steer it
And she lies and she laughs as she lies,
Saying, "Lo, thy affinitized spirit!"

Then I hear, as if torturing swords
Had shivered and torments had grated
Hoarse iron deep under; and words
As of sins that howled out and awaited
A fiend who lashed into their hords,
And a demon who lacerated.

And I shriek and lie clammy and stark,
As the curse of a devil mounts higher,
Up, out of damnation and dark,
Up, a hobble of hoofs that is dire;
I feel that his mouth is a spark,
His features, of filth and of fire.

"To thy body's corruption, thy grave!
Thy hell! from which thou hast stolen!"
And a blackness rolls down like a wave
With a clamor of tongues that are swollen
And I feel that my flesh is the slave
Of a vampire, diakka, eidolon?
Mid-Forest Fear
by Roderic Quinn

She is standing at the gate,
Tall and sweet,
And although the hour be late
She will greet
Me, her lover,
Smiling over
Absent mind and tardy feet.

'Rest,' I'll say to her, 'and more rest,'
As she wraps her love around me,
And I'll tell her of the forest,
Of the strange, fear-haunted forest
Where the fleshless beings found me.

For I trod a rock-strewn rude way
Thinking only of my lover,
When the moonlight on the woodway,
Made a weird-way of the woodway,
And a place where demons hover.

For the leaves that had been sleeping
On the sodden soil-bed lying,
Look a motion and 'gan creeping,
Like a thousand small feet creeping,
And there rose a distant sighing.

Why the trees did droop their tresses,
Weeping leaves for something under,
And what bode in dim recesses,
Feline-lurked in dim recesses,
Paled my cheeks and heart to ponder.

Had I feet I would have hurried,
But the moonlit forest chained me,
Soul and body grasped and worried,
With frost-fingers gripped and worried,
Till, half-stayed, my hurt heart pained me.…

'Rest,' I'll say, 'my Love, and more rest;
Things unseen have life and motion
And they haunt the moonlit forest—
Soul-affronting haunt the forest,
And men meet them on the ocean.'

She will look so grave and kind,
Saying 'Rest—
Rest is here for heart and mind
On this breast—
Put aside all
Fancies idle,
I will shield you—Love is best.'
A Winter Song
by Jean Ingelow

Came the dread Archer up yonder lawn —
Night is the time for the old to die —
But woe for an arrow that smote the fawn,
When the hind that was sick unscathed went by.

Father lay moaning, Her fault was sore
(Night is the time when the old must die),
Yet, ah to bless her, my child, once more,
For heart is failing: the end is nigh.

Daughter, my daughter, my girl, I cried
(Night is the time for the old to die)
Woe for the wish if till morn ye bide —
Dark was the welkin and wild the sky.

Heavily plunged from the roof the snow —
(Night is the time when the old will die),
She answered, My mother, 'tis well, I go.
Sparkled the north star, the wrack flew high.

First at his head, and last at his feet
(Night is the time when the old should die),
Kneeling I watched till his soul did fleet,
None else that loved him, none else were nigh.

I wept in the night as the desolate weep
(Night is the time for the old to die),
Cometh my daughter? the drifts are deep,
Across the cold hollows how white they lie.

I sought her afar through the spectral trees
(Night is the time when the old must die),
The fells were all muffled, the floods did freeze,
And a wrathful moon hung red in the sky.

By night I found her where pent waves steal
(Night is the time when the old should die),
But she lay stiff by the locked mill-wheel,
And the old stars lived in their homes on high.
Superstition
by Madison Julius Cawein

In the waste places, in the dreadful night,
When the wood whispers like a wandering mind,
And silence sits and listens to the wind,
Or, 'mid the rocks, to some wild torrent's flight;
Bat-browed thou wadest with thy wisp of light
Among black pools the moon can never find;
Or, owlet-eyed, thou hootest to the blind
Deep darkness from some cave or haunted height.
He who beholds but once thy fearsome face,
Never again shall walk alone! but wan
And terrible attendants shall be his
Unutterable things that have no place
In God or Beauty that compel him on,
Against all hope, where endless horror is.
The Blind
by Charles Baudelaire

Consider them, my soul, they are a fright!
Like mannequins, vaguely ridiculous,
Peculiar, terrible somnambulists,
Beaming – who can say where – their eyes of night.

These orbs, in which a spark is never seen,
As if in looking far and wide stay raised
On high; they never seem to cast their gaze
Down to the street, head hung, as in a dream.

Thus they traverse the blackness of their days,
Kin to the silence of eternity.
o city! while you laugh and roar and play,

Mad with your lusts to point of cruelty,
Look at me! dragging, dazed more than their kind.
What in the Skies can these men hope to find?
No Coward's Song
by James Elroy Flecker

I am afraid to think about my death,
When it shall be, and whether in great pain
I shall rise up and fight the air for breath
Or calmly wait the bursting of my brain.
I am no coward who could seek in fear
A folk-lore solace or sweet Indian tales:
I know dead men are deaf and cannot hear
The singing of a thousand nightingales.
I know dead men are blind and cannot see
The friend that shuts in horror their big eyes,
And they are witless — O, I'd rather be
A living mouse than dead as a man dies.
The Wind
by Frances Anne Kemble

Night comes upon the earth; and fearfully
Arise the mighty winds, and sweep along
In the full chorus of their midnight song.
The waste of heavy clouds, that veil the sky,
Roll like a murky scroll before them driven,
And show faint glimpses of a darker heaven.
No ray is there of moon, or pale-eyed star,
Darkness is on the universe; save where
The western sky lies glimmering, faint and far,
With day's red embers dimly glowing there.
Hark! how the wind comes gathering in its course,
And sweeping onward, with resistless force,
Howls through the silent space of starless skies,
And on the breast of the swol'n ocean dies.
Oh, though art terrible, thou viewless power!
That rid'st destroying at the midnight hour!
We hear thy mighty pinion, but the eye
Knows nothing of thine awful majesty.
We see all mute creation bow before
Thy viewless wings, as thou careerest o'er
This rocking world; that in the boundless sky
Suspended, vibrates, as thou rushest by.
There is no terror in the lightning's glare,
That breaks its red track through the trackless air;
There is no terror in the voice that speaks
From out the clouds when the loud thunder breaks
Over the earth, like that which dwells in thee,
Thou unseen tenant of immensity.
A Sonnet On Caucasus
by Michelangelo Buonarroti

I fear that by my death the human race
Would gain no vantage. Thus I do not die.
So wide is this vast cage of misery
That flight and change lead to no happier place.
Shifting our pains, we risk a sorrier case:
All worlds, like ours, are sunk in agony:
Go where we will, we feel; and this my cry
I may forget like many an old disgrace.
Who knows what doom is mine? The Omnipotent
Keeps silence; nay, I know not whether strife
Or peace was with me in some earlier life.
Philip in a worse prison me hath pent
These three days past–but not without God's will.
Stay we as God decrees: God doth no ill.
Hopes And Fears
by Lizzie Lawson

Like clouds that flit across the sky,
So follow hopes and fears.
What in these clouds see you and me
Dear Sweetheart, smiles or tears?

This little airy fleecy wing,
That flits across the blue,
What message Sweetheart does it bring
Of hope or fear to you?

Pray God it brings you sunny hours
And haply some few tears
To bless like showers your summer flowers
In the long coming years.
The Forest Of Fear
by Madison Julius Cawein

The cut-throat darkness hemmed me 'round:
I waited, helpless in its grasp.
The forest gave no sign or sound:
The wind was dead: no insect's rasp
I heard, nor water's gulp and gasp
Fitting its strength against a stone.
The only sound that there was made
Was my wild heart's that sobbed alone,
Knowing itself to be afraid
Of that vast wood where it had strayed.
I dared not move. There was no star
To indicate where God might be.
Night and his henchmen, without bar,
Had there assumed their empery.
Nothing but prayer was left to me.
Around me seemed to loom the dead
Of ages past, gaunt in the gloom.
And when I heard a stealthy tread
As of one groping from the tomb,
I braced myself to meet my doom.
And then I heard a breathing low
As of a beast that seeks its prey;
And then the footstep, soft and slow,
Approached again from far away.
I held my breath lest it betray
Me to some Death in monstrous guise?
With fang or talon, or a blade
Grasped in a hand of giant size?
Or was't a fiend? And then I prayed,
Who never yet had prayed, for aid.
I closed my eyes. My heart was still.
I did not look. I knew it stood
Glaring upon me all its fill.
When would it strike? The ancient wood
Seemed waiting eager for my blood.
I prayed and prayed. The something there
Stood waiting still a fiend from Hell
Gloating upon my soul's despair?
This was the end, I knew too well;
It pealed within me like a bell.
And then I thought, 'In spite of all,
It is but death. Earth can not go
Further than death, whate'er befall.
With open eyes I'll take the blow,
And face to face now meet my foe.'
'My foe?' Perhaps it was a friend.
What whim put in my heart that thought?
I had no friends. This was the end,
And I would face it: I was caught
In the old gin that sin had wrought.
And then I looked I looked to see
How could it be? serene of eye,
A little Child beneath a tree.
A Child that glimmered starrily;
A Christ-like Child not born to die.
And overhead I saw the night'
Had doffed its cowl of, black, and stood
Revealed in azure and in white,
While all the staring solitude
Looked on the round moon o'er the wood.
I called the Child. It smiling came;
Undid the bonds of my despair,
And led me forth. I said, 'Your name?'
I t smiled and, gazing, answered, 'Prayer.'
And with that word went into air.
Lord, Who Shall Bear That Day
by Thomas Moore

Lord, who shall bear that day, so dread, so splendid,
When we shall see thy Angel hovering o'er
This sinful world with hand to heaven extended,
And hear him swear by Thee that time's no more?
When Earth shall feel thy fast consuming ray–
Who, Mighty God, oh who shall bear that day?

When thro' the world thy awful call hath sounded–
"Wake, all ye Dead, to judgment wake, ye Dead!"
And from the clouds, by seraph eyes surrounded,
The Saviour shall put forth his radiant head;
While Earth and Heaven before Him pass away–
Who, Mighty God, oh who shall bear that day?

When, with a glance, the Eternal Judge shall sever
Earth's evil spirits from the pure and bright,
And say to those, "Depart from me for ever!"
To these, "Come, dwell with me in endless light!"
When each and all in silence take their way–
Who, Mighty God, oh who shall bear that day?
The Anxious Dead
by John McCrae

O guns, fall silent till the dead men hear
Above their heads the legions pressing on:
(These fought their fight in time of bitter fear,
And died not knowing how the day had gone.)

O flashing muzzles, pause, and let them see
The coming dawn that streaks the sky afar;
Then let your mighty chorus witness be
To them, and Caesar, that we still make war.

Tell them, O guns, that we have heard their call,
That we have sworn, and will not turn aside,
That we will onward till we win or fall,
That we will keep the faith for which they died.

Bid them be patient, and some day, anon,
They shall feel earth enwrapt in silence deep;
Shall greet, in wonderment, the quiet dawn,
And in content may turn them to their sleep.
The House Of Fear
by Madison Julius Cawein

Vast are its halls, as vast the halls and lone
Where DEATH stalks listening to the wind and rain;
And dark that house, where I shall meet again
My long-dead Sin in some dread way unknown;
For I have dreamed of stairs of haunted stone,
And spectre footsteps I have fled in vain;
And windows glaring with a blood-red stain,
And horrible eyes, that burn me to the bone,
Within a face that looks as that black night
It looked when deep I dug for it a grave, –
The dagger wound above the brow, the thin
Blood trickling down slantwise the ghastly white; –
And I have dreamed not even GOD can save
Me and my soul from that risen Sin.
A New Year's Eve In War Time
by Thomas Hardy

I
Phantasmal fears,
And the flap of the flame,
And the throb of the clock,
And a loosened slate,
And the blind night's drone,
Which tiredly the spectral pines intone!

II
And the blood in my ears
Strumming always the same,
And the gable-cock
With its fitful grate,
And myself, alone.

III
The twelfth hour nears
Hand-hid, as in shame;
I undo the lock,
And listen, and wait
For the Young Unknown.

IV
In the dark there careers –
As if Death astride came
To numb all with his knock –
A horse at mad rate
Over rut and stone.

V
No figure appears,
No call of my name,
No sound but "Tic-toc"
Without check. Past the gate
It clatters – is gone.

VI
What rider it bears
There is none to proclaim;
And the Old Year has struck,
And, scarce animate,
The New makes moan.

VII
Maybe that "More Tears! –
More Famine and Flame –
More Severance and Shock!"
Is the order from Fate
That the Rider speeds on
To pale Europe; and tiredly the pines intone.
Rahere
by Rudyard Kipling

Rahere, King Henry's jester, feared by all the Norman Lords
For his eye that pierced their bosoms, for his tongue that shamed their swords;
Fed and flattered by the Churchmen – well they knew how deep he stood
In dark Henry's crooked counsels – fell upon an evil mood.

Suddenly, his days before him and behind him seemed to stand
Stripped and barren, fixed and fruitless as those leagues of naked sand
When St. Michael's ebb slinks outward to the bleak horizon-bound,
And the trampling wide-mouthed waters are withdrawn from sight and sound.

Then a Horror of Great Darkness sunk his spirit and anon,
(Who had seen him wince and whiten as he turned to walk alone)
Followed Gilbert the Physician, and muttered in his ear,
"Thou hast it, O my brother?" "Yea, I have it," said Rahere.

"So it comes," said Gilbert smoothly, "man's most immanent distress.
'Tis a humour of the Spirit which abhorreth all excess;
And, whatever breed the surfeit – Wealth, or Wit, or Power, or Fame
(And thou hast each) the Spirit laboureth to expel the same.

"Hence the dulled eye's deep self-loathing – hence the loaded leaden brow;
Hence the burden of Wanhope that aches thy soul and body now.
Ay, the merriest fool must face it, and the wisest Doctor learn;
For it comes – it comes," said Gilbert, " as it passes – to return."

But Rahere was in his torment, and he wandered, dumb and far,
Till he came to reeking Smithfield where the crowded gallows are..
(Followed Gilbert the Physician) and beneath the wrynecked dead,
Sat a leper and his woman, very merry, breaking bread.

He was cloaked from chin to ankle – faceless, fingerless, obscene
Mere corruption swaddled man-wise, but the woman whole and clean;
And she waited on him crooning, and Rahere beheld the twain,
Each delighting in the other, and he checked and groaned again.

So it comes, – it comes," said Gilbert, "as it came when Life began.
'Tis a motion of the Spirit that revealeth God to man.
In the shape of Love exceeding, which regards not taint or fall,
Since in perfect Love, saith Scripture, can be no excess at all.

Hence the eye that sees no blemish – hence the hour that holds no shame.
Hence the Soul assured the Essence and the Substance are the same.
Nay, the meanest need not miss it, though the mightier pass it by;
For it comes – it comes," said Gilbert, "and, thou seest, it does not die!"
A Mountain Grave
by Ralph Waldo Emerson

Why fear to die
And let thy body lie
Under the flowers of June,
Thy body food
For the ground-worms' brood
And thy grave smiled on by the visiting moon.

Amid great Nature's halls
Girt in by mountain walls
And washed with waterfalls
It would please me to die,
Where every wind that swept my tomb
Goes loaded with a free perfume
Dealt out with a God's charity.

I should like to die in sweets,
A hill's leaves for winding-sheets,
And the searching sun to see
That I am laid with decency.
And the commissioned wind to sing
His mighty psalm from fall to spring
And annual tunes commemorate
Of Nature's child the common fate.
Poetry
by Claude McKay

Sometimes I tremble like a storm-swept flower,
And seek to hide my tortured soul from thee,
Bowing my head in deep humility
Before the silent thunder of thy power.
Sometimes I flee before thy blazing light,
As from the specter of pursuing death;
Intimidated lest thy mighty breath,
Windways, will sweep me into utter night.
For oh, I fear they will be swallowed up—
The loves which are to me of vital worth,
My passion and my pleasure in the earth—
And lost forever in thy magic cup!
I fear, I fear my truly human heart
Will perish on the altar-stone of art!
After The Last Breath
by Thomas Hardy

There's no more to be done, or feared, or hoped;
None now need watch, speak low, and list, and tire;
No irksome crease outsmoothed, no pillow sloped
Does she require.

Blankly we gaze. We are free to go or stay;
Our morrow's anxious plans have missed their aim;
Whether we leave to-night or wait till day
Counts as the same.

The lettered vessels of medicaments
Seem asking wherefore we have set them here;
Each palliative its silly face presents
As useless gear.

And yet we feel that something savours well;
We note a numb relief withheld before;
Our well-beloved is prisoner in the cell
Of Time no more.

We see by littles now the deft achievement
Whereby she has escaped the Wrongers all,
In view of which our momentary bereavement
Outshapes but small.
Song Of The Waiting Dead
by George MacDonald

With us there is no gray fearing,
With us no aching for lack!
For the morn it is always nearing,
And the night is at our back.
At times a song will fall dumb,
A thought-bell burst in a sigh,
But no one says, "He will not come!"
She says, "He is almost nigh!"

The thing you call a sorrow
Is our delight on its way:
We know that the coming morrow
Comes on the wheels of to-day!
Our Past is a child asleep;
Delay is ripening the kiss;
The rising tear we will not weep
Until it flow for bliss.
Song. To –
by Percy Bysshe Shelley

Stern, stern is the voice of fate's fearful command,
When accents of horror it breathes in our ear,
Or compels us for aye bid adieu to the land,
Where exists that loved friend to our bosom so dear,

'Tis sterner than death o-er the shuddering wretch bending,
And in skeleton grasp his fell sceptre extending,
Like the heart-stricken deer to that loved covert wending,
Which never again to his eyes may appear–

And ah! he may envy the heart-stricken quarry,
Who bids to the friend of affection farewell,
He may envy the bosom so bleeding and gory,
He may envy the sound of the drear passing knell,

Not so deep is his grief on his death couch reposing,
When on the last vision his dim eyes are closing!
As the outcast whose love-raptured senses are losing,
The last tones of thy voice on the wild breeze that swell!

Those tones were so soft, and so sad, that ah! never,
Can the sound cease to vibrate on Memory-s ear,
In the stern wreck of Nature for ever and ever,
The remembrance must live of a friend so sincere.
Poems About Fear of Love
My heart is vext with this fantastic fear
by John Byrne Leicester Warren

My heart is vext with this fantastic fear,—
Had I been born too soon or far away,
Then had I never known thy beauty, dear,
And thou hadst spent on others all thy May.
The idle thought can freeze an idle brain
Faint at imagined loss of such dear prize;
I pore upon the slender chance again,
That taught me all the meaning of those eyes,
But creeps a whisper with a treason tongue—
Hadst never sunn'd beneath this maiden's glance
Another Love thou hadst as madly sung,
For Love is certain but the loved one chance.
Deject and doubtful thus I forge quaint fear,
But question little, Love, when thou art near.
Never Any Fear
by Elsie A. Gidlow

I shall never have any fear of love–
Not of its depth nor its uttermost height,
Its exquisite pain and its terrible delight.
Never, never shall I have any fear of love.

I shall never hesitate to go down
Into the fastness of its abyss,
Nor shrink from the cruelty of its awful kiss.
I shall never hesitate to go down.

Never shall I dread love's strength
Nor any hurt it might give;
(Tender love is a sick fugitive),
I shall never dread love's strength.

I shall never draw back from love
Through fear of its vast pain,
But build joy of it and count it gain.
I shall never draw back from love.

I shall never have any fear of love,
Nor shrink weakly from its touch;
I have loved too terribly and too much
Ever to have any fear of love.
Afeard of a Gal
by Anonymous

Oh, darn it all!—afeared of her,
And such a mite of a gal;
Why, two of her size rolled into one
Won't ditto sister Sal!
Her voice is sweet as the whippoorwill's,
And the sunshine's in her hair;
But I'd rather face a redskin's knife,
Or the grip of a grizzly bear.
Yet Sal says, "Why, she's such a dear,
She's just the one for you."
Oh, darn it all!—afeared of a gal,
And me just six feet two!
Though she ain't any size, while I'm
Considerable tall,
I'm nowhere when she speaks to me,
She makes me feel so small.
My face grows red, my tongue gets hitched,
The cussed thing won't go;
It riles me, 'cause it makes her think
I'm most tarnation slow.
And though folks say she's sweet on me,
I guess it can't be true.
Oh, darn it all!—afeared of a gal,
And me just six feet two!
My sakes! just s'pose if what the folks
Is saying should be so!
Go, Cousin Jane, and speak to her,
Find out and let me know;
Tell her the gals should court the men,
For isn't this leap-year?
That's why I'm kind of bashful like,
A waiting for her here;
And should she hear I'm scared of her,
You'll swear it can't be true.
Oh, darn it all!—afeared of a gal,
And me just six feet two!
Wood-Song
by Josephine Preston Peabody

Love must be a fearsome thing
That can bind a maid
Glad of life as leaves in spring,
Swift and unafraid.

I could find a heart to sing
Death and darkness, praise or blame;
But before that name,
Heedfully, oh, heedfully
Do I lock my breast;
I am silent as a tree,
Guardful of the nest.

Ah, my passing Woodlander,
Heard you any note?
Would you find a leaf astir
From a wilding throat?

Surely, all the paths defer
Unto such a gentle quest.
Would you take the nest?
Follow where the sun-motes are!
Truly 't is a sorrow
I must bid you fare so far;
Speed you, and good-morrow!
A Foreboding
by Lady Mary Montgomerie Currie

I do not dread an alter'd heart,
Or that long line of land or sea
Should separate my love from me,
I dread that drifting slow apart—
All unresisted, unrestrain'd—
Which comes to some when they have gain'd
The dear endeavor of their soul.
As two light skiffs that sail'd together,
Through days and nights of tranquil weather,
Adown some inland stream, might be
Drifted asunder, each from each;
When, floating with the tide, they reach
The hop'd-for end, the promis'd goal,
The sudden glory of the sea.
I will not wish all grief and loss and fears
by Lilla Cabot Perry

I will not wish all grief and loss and fears
Should leave my life and let my heart go free;
For then true love could never come to me,—
That deepest love that has its birth in tears,
And never unto laughing eyes appears,
But only rises from grief's boundless sea,
As, where black night and ocean blended be,
Sudden the moon its tranquil splendor rears.
Though rough the waters, golden is the way
That guides to it my weary heart and eyes;
And a soft whisper through the night wind sighs,
"They know me not who see me but by day;
Love's moon shines brightest from the darkest skies;
Its golden path across grief's ocean lies!"
Sonnet XXVII. Fair eyes, whilst fearful I your fair admire
by Thomas Lodge

Fair eyes, whilst fearful I your fair admire,
By unexpressèd sweetness that I gain,
My memory of sorrow doth expire,
And falcon-like I tower joy's heavens amain,
But when your suns in oceans of their glory
Shut up their day-bright shine, I die for thought;
So pass my joys as doth a new-played story,
And one poor sigh breaths all delight to naught.
So to myself I live not, but for you;
For you I live, and you I love, but none else.
Oh then, fair eyes, whose light I live to view,
Or poor forlorn despised to live alone else,
Look sweet, since from the pith of contemplation
Love gathereth life, and living, breedeth passion.
Sonnet XXXV. I hope and fear, I pray and hold my peace
by Thomas Lodge

I hope and fear, I pray and hold my peace,
Now freeze my thoughts and straight they fry again,
I now admire and straight my wonders cease,
I loose my bonds and yet myself restrain;
This likes me most that leaves me discontent,
My courage serves and yet my heart doth fail,
My will doth climb whereas my hopes are spent,
I laugh at love, yet when he comes I quail;
The more I strive, the duller bide I still,
I would be thanked, and yet I freedom love,
I would redress, yet hourly feed my ill,
I would repine, and dare not once reprove;
And for my love I am bereft of power,
And strengthless strive my weakness to devour.
Sonnet XX. First did I fear, when first my love began
by Giles Fletcher

First did I fear, when first my love began;
Possessed in fits by watchful jealousy,
I sought to keep what I by favour wan,
And brooked no partner in my love to be.
But tyrant Sickness fed upon my Love,
And spread his ensigns dyed with colour white;
Then was Suspicion glad for to remove;
And loving much did fear to lose her quite.
Erect, fair Sweet, the colours thou didst wear!
Dislodge thy griefs, the short'ners of content!
For now of life, not love, is all my fear:
Lest life and love be both together spent.
Live but, fair Love, and banish thy disease!
And love, kind Heart, both when, and whom, thou please!
Look not in my eyes, for fear
by A. E. Housman

Look not in my eyes, for fear
They mirror true the sight I see,
And there you find your face too clear
And love it and be lost like me.
One the long nights through must lie
Spent in star-defeated sighs,
But why should you as well as I
Perish? Gaze not in my eyes.
A Grecian lad, as I hear tell,
One that many loved in vain,
Looked into a forest well
And never looked away again.
There, when the turf in springtime flowers,
With downward eye and gazes sad,
Stands amid the glancing showers
A jonquil, not a Grecian lad.
Sonnet VI. Be naught dismayed that her unmoved mind
by Edmund Spenser

Be naught dismayed that her unmoved mind
Doth still persist in her rebellious pride:
Such love, not like to lusts of baser kind,
The harder won, the firmer will abide.
The dureful oak, whose sap is not yet dried,
Is long ere it conceive the kindling fire;
But, when it once doth burn, it doth divide
Great heat, and makes his flames to heaven aspire.
So hard it is to kindle new desire
In gentle breast, that shall endure for ever:
Deep is the wound, that dints the parts entire
With chaste affects that naught but death can sever;
Then think not long in taking little pain
To knit the knot, that ever shall remain.
Sonnet XIII. I know, within my mouth, for bashful fear
by Richard Linche

I know, within my mouth, for bashful fear
and dread of your disdain, my words will die!
I know, I shall be stricken dumb, my Dear!
with doubt of your unpitiful reply.
I know, when as I shall before you lie
prostrate and humble, craving help of you;
Misty aspects will cloud your sun-bright eye,
and scornful looks o'ershade your beauty's hue.
I know, when I shall plead my love so true,
so stainless, constant, loyal, and upright;
My truthful pleadings will not cause you rue
The ne'er-heard state of my distressèd plight.
I know, when I shall come with face bedight
with streaming tears, fallen from my fountain eyes,
To Olivia
by Francis Thompson

I fear to love thee, Sweet, because
Love's the ambassador of loss;Look not in my eyes, for fear
White flake of childhood, clinging so
To my soiled raiment, thy shy snow
At tenderest touch will shrink and go.
Love me not, delightful child.
My heart, by many snares beguiled,
Has grown timorous and wild.
It would fear thee not at all,
Wert thou not so harmless-small.
Because thy arrows, not yet dire,
Are still unbarbed with destined fire,
I fear thee more than hadst thou stood
Full-panoplied in womanhood.
Your fearful hope cannot prevail
by Henry Howard, Earl of Surrey

Your fearful hope cannot prevail;
Nor yet faithful trust also.
Some thinks to hit, ofttimes do fail;
Whereby they change their wealth to woe.
What though! in that yet put no trust:
But always after as ye see.
For say your will, and do your lust;
There is no place for you to be.
No such within; ye are far out.
Your labour lost ye hope to save.
But once I put ye out of doubt;
The thing is had that ye would have.
Though to remain without remorse,
And pitiless to be opprest;
Yet is the course of Love, by force
To take all things unto the best.
Well! yet beware, if thou be wise:
And leave thy hope thy heat to cool:
For fear lest she thy love despise,
Reputing thee but as a fool.
Since this to follow of force thou must,
And by no reason can refrain;
Thy chance shall change thy least mistrust;
As thou shalt prove unto thy pain.
When with such pain thou shalt be paid,
The which shall pass all remedy;
Then think on this that I have said;
And blame thy foolish Fantasy.
Eros Turannos
by Edwin Arlington Robinson

She fears him, and will always ask
What fated her to choose him;
She meets in his engaging mask
All reasons to refuse him;
But what she meets and what she fears
Are less than are the downward years,
Drawn slowly to the foamless weirs
Of age, were she to lose him.
Between a blurred sagacity
That once had power to sound him,
And Love, that will not let him be
The Judas that she found him,
Her pride assuages her almost,
As if it were alone the cost.—
He sees that he will not be lost,
And waits and looks around him.
A sense of ocean and old trees
Envelops and allures him;
Tradition, touching all he sees,
Beguiles and reassures him;
And all her doubts of what he says
Are dimmed with what she knows of days—
Till even prejudice delays
And fades, and she secures him.
The falling leaf inaugurates
The reign of her confusion;
The pounding wave reverberates
The dirge of her illusion;
And home, where passion lived and died,
Becomes a place where she can hide,
While all the town and harbor side
Vibrate with her seclusion.
We tell you, tapping on our brows,
The story as it should be,—
As if the story of a house
Were told, or ever could be;
We'll have no kindly veil between
Her visions and those we have seen,—
As if we guessed what hers have been,
Or what they are or would be.
Meanwhile we do no harm; for they
That with a god have striven,
Not hearing much of what we say,
Take what the god has given
Though like waves breaking it may be,
Or like a changed familiar tree,
Or like a stairway to the sea
Where down the blind are driven.
My fearful hope from me is fled
by Henry Howard, Earl of Surrey

My fearful hope from me is fled,
Which of long time hath been my guide.
Now faithful trust is in his stead,
And bids me set all fear aside.
O' truth it is, I not deny,
All Lovers may not live in ease.
Yet some by hap doth hit truly;
So like may I, if that she please.
Why! so it is a gift, ye wot,
By nature one to love another.
And since that love doth fall by lot;
Then why not I, as well as other.
It may so be the cause is why,
She knoweth no part to my poor mind:
But yet as one assuredly
I speak nothing but as I find.
If Nature will, it shall so be:
No reason ruleth Fantasy.
Yet in this ease, as seemeth me,
I take all thing indifferently.
Yet uncertain I will rejoice,
And think to have, though yet thou hast.
I put my chance unto her choice
With patience, for power is past.
No! no! I know the like is fair
Without disdain or cruelty:
And so to end from all despair;
Until I find the contrary.
The wavering Lover willeth, and dreadeth, to move his Desire
by Sir Thomas Wyatt

Such vain thought as wonted to mislead me
In desert hope, by well assured moan,
Makes me from company to live alone,
In following her whom reason bids me flee.
And after her my heart would fain be gone,
But armed sighs my way do stop anon,
'Twixt hope and dread locking my liberty;
So fleeth she by gentle cruelty.
Yet as I guess, under disdainful brow
One beam of ruth is in her cloudy look:
Which comforts the mind, that erst for fear shook;
That bolded the way straight; then seek I how
To utter forth the smart I bide within;
But such it is, I not how to begin.
Love, Hope, Desire, And Fear
by Percy Bysshe Shelley

And many there were hurt by that strong boy,
His name, they said, was Pleasure,
And near him stood, glorious beyond measure
Four Ladies who possess all empery
In earth and air and sea,
Nothing that lives from their award is free.
Their names will I declare to thee,
Love, Hope, Desire, and Fear,
And they the regents are
Of the four elements that frame the heart,
And each diversely exercised her art
By force or circumstance or sleight
To prove her dreadful might
Upon that poor domain.
Desire presented her [false] glass, and then
The spirit dwelling there
Was spellbound to embrace what seemed so fair
Within that magic mirror,
And dazed by that bright error,
It would have scorned the [shafts] of the avenger
And death, and penitence, and danger,
Had not then silent Fear
Touched with her palsying spear,
So that as if a frozen torrent
The blood was curdled in its current;
It dared not speak, even in look or motion,
But chained within itself its proud devotion.
Between Desire and Fear thou wert
A wretched thing, poor heart!
Sad was his life who bore thee in his breast,
Wild bird for that weak nest.
Till Love even from fierce Desire it bought,
And from the very wound of tender thought
Drew solace, and the pity of sweet eyes
Gave strength to bear those gentle agonies,
Surmount the loss, the terror, and the sorrow.
Then Hope approached, she who can borrow
For poor to-day, from rich tomorrow,
And Fear withdrew, as night when day
Descends upon the orient ray,
And after long and vain endurance
The poor heart woke to her assurance.
—At one birth these four were born
With the world's forgotten morn,
And from Pleasure still they hold
All it circles, as of old.
When, as summer lures the swallow,
Pleasure lures the heart to follow–
O weak heart of little wit!
The fair hand that wounded it,
Seeking, like a panting hare,
Refuge in the lynx's lair,
Love, Desire, Hope, and Fear,
Ever will be near.
Ballad. "I love thee, sweet Mary, but love thee in fear"
by John Clare

I love thee, sweet Mary, but love thee in fear;
Were I but the morning breeze, healthy and airy,
As thou goest a walking I'd breathe in thine ear,
And whisper and sigh how I love thee, my Mary!

I wish but to touch thee, but wish it in vain;
Wert thou but a streamlet a winding so clearly,
And I little globules of soft dropping rain,
How fond would I press thy white bosom, my Mary!

I would steal a kiss, but I dare not presume;
Wert thou but a rose in thy garden, sweet fairy,
And I a bold bee for to rifle its bloom,
A whole summer's day would I kiss thee, my Mary!!

I long to be with thee, but cannot tell how;
Wert thou but the elder that grows by thy dairy,
And I the blest woodbine to twine on the bough,
I'd embrace thee and cling to thee ever, my Mary!
Fear Not That, While Around Thee
by Thomas Moore

Fear not that, while around thee
Life's varied blessings pour,
One sigh of hers shall wound thee,
Whose smile thou seek'st no more.
No, dead and cold for ever
Let our past love remain;
Once gone, its spirit never
Shall haunt thy rest again.

May the new ties that bind thee
Far sweeter, happier prove,
Nor e'er of me remind thee,
But by their truth and love.
Think how, asleep or waking,
Thy image haunts me yet;
But, how this heart is hreaking
For thy own peace forget.
Fears And Scruples
by Robert Browning

Here's my case. Of old I used to love him.
This same unseen friend, before I knew:
Dream there was none like him, none above him,–
Wake to hope and trust my dream was true.

Loved I not his letters full of beauty?
Not his actions famous far and wide?
Absent, he would know I vowed him duty,
Present, he would find me at his side.

Pleasant fancy! for I had but letters,
Only knew of actions by hearsay:
He himself was busied with my betters;
What of that? My turn must come some day.

'Some day' proving–no day! Here's the puzzle.
Passed and passed my turn is. Why complain?
He's so busied! If I could but muzzle
People's foolish mouths that give me pain!

'Letters?' (hear them!) 'You a judge of writing?
Ask the experts!–How they shake the head
O'er these characters, your friend's inditing–
Call them forgery from A to Z !

'Actions? Where's your certain proof' (they bother)
'He, of all you find so great and good,
He, he only, claims this, that, the other
Action–claimed by men, a multitude?'

I can simply wish I might refute you,
Wish my friend would,–by a word, a wink,–
Bid me stop that foolish mouth,–you brute you!
He keeps absent,–why, I cannot think.

Never mind! Tho' foolishness may flout me.
One thing's sure enough; 'tis neither frost,
No, nor fire, shall freeze or burn from out me
Thanks for truth–tho' falsehood, gained–tho' lost.

All my days, I'll go the softlier, sadlier,
For that dream's sake! How forget the thrill
Thro' and thro' me as I thought, 'The gladlier
Lives my friend because I love him still!'

Ah, but there's a menace some one utters!
'What and if your friend at home play tricks?
Peep at hide-and-seek behind the shutters?
Mean your eyes should pierce thro' solid bricks?

'What and if he, frowning, wake you, dreamy?
Lay on you the blame that bricks–conceal?
Say 'At least I saw who did not see me, Does see now, and presently shall feel'?'

'Why, that makes your friend a monster!' say you;
'Had his house no window? At first nod,
Would you not have hailed him?' Hush, I pray you!
What if this friend happen to be–God?
The Fortune Teller
by Nizar Qabbani

She sat with fear in her eyes
Contemplating the upturned cup
She said "Do not be sad, my son
You are destined to fall in love"
My son, Who sacrifices himself for his beloved,
Is a martyr

For long have I studied fortune-telling
But never have I read a cup similar to yours
For long have I studied fortune-telling
But never have I seen sorrows similar to yours
You are predestined to sail forever
Sail-less, on the sea of love
Your life is forever destined
To be a book of tears
And be imprisoned
Between water and fire

But despite all its pains,
Despite the sadness
That is with us day and night
Despite the wind
The rainy weather
And the cyclone
It is love, my son
That will be forever the best of fates

There is a woman in your life, my son
Her eyes are so beautiful
Glory to God
Her mouth and her laughter
Are full of roses and melodies
And her gypsy and crazy love of life
Travels the world
The woman you love
May be your whole world
But your sky will be rain-filled
Your road blocked, blocked, my son
Your beloved, my son, is sleeping
In a guarded palace
He who approaches her garden wall
Who enters her room
And who proposes to her
Or tries to unite her plaits
Will cause her to be lost, my son…lost

You will seek her everywhere, my son
You will ask the waves of the sea about her
You will ask the shores of the seas
You will travel the oceans
And your tears will flow like a river
And at the close of your life
You will find that since your beloved
Has no land, no home, no address
You have been pursuing only a trace of smoke
How difficult it is, my son
To love a woman
Who has neither land, nor home
I Love But Thee
by Thomas Moore

If, after all, you still will doubt and fear me,
And think this heart to other loves will stray,
If I must swear, then, lovely doubter, hear me;
By every dream I have when thou'rt away,
By every throb I feel when thou art near me,
I love but thee–I love but thee!

By those dark eyes, where light is ever playing,
Where Love in depth of shadow holds his throne,
And by those lips, which give whate'er thou'rt saying,
Or grave or gay, a music of its own,
A music far beyond all minstrel's playing,
I love but thee–I love but thee!

By that fair brow, where Innocence reposes,
As pure as moonlight sleeping upon snow,
And by that cheek, whose fleeting blush discloses
A hue too bright to bless this world below,
And only fit to dwell on Eden's roses,
I love but thee–I love but thee!
Poems From "A Shropshire Lad" – XV
by Alfred Edward Housman

Look not in my eyes, for fear
They mirror true the sight I see,
And there you find your face too clear
And love it and be lost like me.
One the long nights through must lie
Spent in star-defeated sighs,
But why should you as well as I
Perish? gaze not in my eyes.

A Grecian lad, as I hear tell,
One that many loved in vain,
Looked into a forest well
And never looked away again.
There, when the turf in springtime flowers,
With downward eye and gazes sad,
Stands amid the glancing showers
A jonquil, not a Grecian lad.
I, Lover
by Elsa Gidlow

I shall never have any fear of love,
Not of its depth nor its uttermost height,
Its exquisite pain and its terrible delight.
I shall never have any fear of love.

I shall never hesitate to go down
Into the fastness of its abyss
Nor shrink from the cruelty of its awful kiss.
I shall never have any fear of love.

Never shall I dread love's strength
Nor any pain it might give.
Through all the years I may live
I shall never have any fear of love.

I shall never draw back from love
Through fear of its vast pain
But build joy of it and count it again.
I shall never have any fear of love.

I shall never tremble nor flinch
From love's moulding touch:
I have loved too terribly and too much
Ever to have any fear of love.
Sonnet XXXI
by Francesco Petrarca

He Excuses Himself For Having So Long Delayed To Visit Her

So much I fear to encounter her bright eye.
Alway in which my death and Love reside,
That, as a child the rod, its glance I fly,
Though long the time has been since first I tried;
And ever since, so wearisome or high,
No place has been where strong will has not hied,
Her shunning, at whose sight my senses die,
And, cold as marble, I am laid aside:
Wherefore if I return to see you late,
Sure 'tis no fault, unworthy of excuse,
That from my death awhile I held aloof:
At all to turn to what men shun, their fate,
And from such fear my harass'd heart to loose,
Of its true faith are ample pledge and proof.