Here are my favorite poems about kisses categorized:
Poems about kisses and hugs
Poems about kissing his lips
Short poems about kisses
Poems about first kisses
So if you want the best poems about kisses, then you're in the right place.
Keep reading!
Sensual Poems About Kisses
Indulge in a selection of the most exquisite poems about kisses, thoughtfully categorized for your browsing pleasure.
Whether you seek works that celebrate the sweetness of kisses and hugs or explore the intensity of a first kiss, our collection offers a range of compelling examples.
With our handpicked selection, you can find the best poems about kisses all in one convenient location.
So take a moment to explore and discover the power and passion of this most intimate act!
Let's go!
My #1 Favorite Poem About Kisses
"The Kiss" by Thomas Moore
Grow to my lip, thou sacred kiss,
On which my soul's beloved swore
That there should come a time of bliss,
When she would mock my hopes no more.
And fancy shall thy glow renew,
In sighs at morn, and dreams at night,
And none shall steal thy holy dew
Till thou'rt absolved by rapture's rite.
Sweet hours that are to make me blest,
Fly, swift as breezes, to the goal,
And let my love, my more than soul,
Come blushing to this ardent breast.
Then, while in every glance I drink
The rich overflowing of her mind,
Oh! let her all enamored sink
In sweet abandonment resigned,
Blushing for all our struggles past,
And murmuring, "I am thine at last!"
Poems About Kisses and Hugs
"By the Sea" by Rufino Blanco Fombona
I embraced her fifteen years,
And kissed, as I drew to me,
The flower-like face, the chestnut hair,
Beside a singing sea.
"Think of me, never forget—
No matter how far I may be!"
And I saw a shooting star
Fall suddenly into the sea.
"Chant of Spring" by Elsa Gidlow
Like an unhappy woman Earth frees herself
from the arms of Winter,
Surely Winter, her indifferent Lord,
Whose touch is death to her passionate body,
And, weeping, yields to Spring, the
wooing maiden,
The slim girl who kisses her with
awakening kisses,
Burning her lips and eyelids with flaming mouth
loosed upon them,
Renewing her body with wildness
of young caresses,
Holding her close while the reckless hours dance
to death.
Wan passion flowers growing in hidden places,
Memories,
Kisses given by the slim maiden.
Wan passion flowers,
All that is left to Earth of her maddest lover.
"Unadorned" by Ameen Rihani
Regardless of the cries of priests and sages
I strove to give my bleeding soul her wages;
And each embrace or memory of one
Is worth to me the treasures of the ages,
Is worth to me the treasures of the ages.
Each shadow of a kiss or fond embrace
Down in the depth of solitude I trace;
And in the corners of my darkest den
The fallen gods of pleasure find a place.
The fallen gods of pleasure find a place.
And though knee-deep I find myself in hell,
And though the flames around my cheeks should swell,
I shall not loose my grip on Allah's throne,
I shall not fall alone, I know full well.
I shall not fall alone, I know full well.
"In the Meadow" by Ameen Rihani
The shadow of thy curls I see
Upon thy lovely face;
And just a little wish is mine—
The shadow to embrace.
On thy black and silken tresses,
Ah, one longs to feast the sight;
But the shadows of their beauty,
Hanging on thy cheeks of light,
From my lips, exact a tribute,
Which I pay here in this meadow:
Blush not, my most winsome maiden;
I have only kissed the shadow.
"Passion and Love" by Paul Laurence Dunbar
A maiden wept and, as a comforter,
Came one who cried, 'I love thee,' and he seized
Her in his arms and kissed her with hot breath,
That dried the tears upon her flaming cheeks.
While evermore his boldly blazing eye
Burned into hers; but she uncomforted
Shrank from his arms and only wept the more.
Then one came and gazed mutely in her face
With wide and wistful eyes; but still aloof
He held himself; as with a reverent fear,
As one who knows some sacred presence nigh.
And as she wept he mingled tear with tear,
That cheered her soul like dew a dusty flower,—
Until she smiled, approached, and touched his hand!
"The Modern Mother" by Alice Christiana Gertrude Thompson Meynell
Oh what a kiss
With filial passion overcharged is this!
To this misgiving breast
The child runs, as a child ne'er ran to rest
Upon the light heart and the unoppressed.
Unhoped, unsought!
A little tenderness, this mother thought
The utmost of her meed
She looked for gratitude; content indeed
With thus much that her nine years' love had bought.
Nay, even with less.
This mother, giver of life, death, peace, distress,
Desired ah! not so much
Thanks as forgiveness; and the passing touch
Expected, and the slight, the brief caress.
Oh filial light
Strong in these childish eyes, these new, these bright
Intelligible stars! Their rays
Are near the constant earth, guides in the maze,
Natural, true, keen in this dusk of days.
"The Witch-Bride" by William Allingham
A fair witch crept to a young man's side,
And he kiss'd her and took her for his bride.
But a Shape came in at the dead of night,
And fill'd the room with snowy light.
And he saw how in his arms there lay
A thing more frightful than mouth may say.
And he rose in haste, and follow'd the Shape
Till morning crown'd an eastern cape.
And he girded himself, and follow'd still
When sunset sainted the western hill.
But, mocking and thwarting, clung to his side,
Weary day!—the foul Witch-Bride.
"The Mother's Kiss" by Ella Wheeler Wilcox
Love breathed a secret to her listening heart,
And said "Be silent." Though she guarded it,
And dwelt as one within a world apart,
Yet sun and star seemed by that secret lit.
And where she passed, each whispering wind ablow,
And every little blossom in the sod,
Called joyously to her, "We know, we know,
For are we not the intimates of God?"
Life grew so radiant, and so opulent,
That when her fragile body and her brain
By mortal throes of agony were rent,
She felt a curious rapture in her pain.
Then, after anguish, came the supreme bliss –
They brought the little baby, for her kiss!
"Modern Love: 16" by George Meredith
In our old shipwrecked days there was an hour,
When in the firelight steadily aglow,
Joined in slackly, we beheld the red chasm grow
Among the clicking coals. Our library-bower
That eve was left to us: and hushed we sat
As lovers to whom Time is whispering.
From sudden-opened doors we heard them sing:
The nodding elders mixed good wine with chat.
Well knew we that Life's greatest treasure lay
With us, and of it was our talk. 'Ah yes!
Love dies!' I said: I never thought it less.
She yearned to me that sentence to unsay.
Then when the fire domed blackening, I found
Her cheek was salt against my kiss, and swift
Up the sharp scale of sobs her breast did lift:—
Now am I haunted by that taste! that sound!
Poems About Kissing His Lips
"The Kiss" by Sara Teasdale
I hoped that he would love me,
And he has kissed my mouth,
But I am like a stricken bird
That cannot reach the south.
For though I know he loves me,
To-night my heart is sad;
His kiss was not so wonderful
As all the dreams I had.
"The Kiss Returned" by Jean de La Fontaine
As William walking with his wife was seen,
A man of rank admired her lovely mien.
Who gave you such a charming fair? he cried,
May I presume to kiss your beauteous bride?
With all my heart, replied the humble swain,
You're welcome, sir: – I beg you'll not refrain;
She's at your service: take the boon, I pray;
You'll not such offers meet with ev'ry day.
The gentleman proceeded as desired;
To get a kiss, alone he had aspired;
So fervently howe'er he pressed her lip,
That Petronella blushed at ev'ry sip.
Seven days had scarcely run, when to his arms,
The other took a wife with seraph charms;
And William was allowed to have a kiss,
That filled his soul with soft ecstatick bliss.
Cried he, I wish, (and truly I am grieved)
That when the gentleman a kiss received,
From her I love, he'd gone to greater height,
And with my Petronella passed the night.
"A Kiss" by Thomas Hardy
By a wall the stranger now calls his,
Was born of old a particular kiss,
Without forethought in its genesis;
Which in a trice took wing on the air.
And where that spot is nothing shows:
There ivy calmly grows,
And no one knows
What a birth was there!
That kiss is gone where none can tell –
Not even those who felt its spell:
It cannot have died; that know we well.
Somewhere it pursues its flight,
One of a long procession of sounds
Travelling aethereal rounds
Far from earth's bounds
In the infinite.
"Kissing Usury" by Robert Herrick
Biancha, let
Me pay the debt
I owe thee for a kiss
Thou lend'st to me;
And I to thee
Will render ten for this.
If thou wilt say,
Ten will not pay
For that so rich a one;
I'll clear the sum,
If it will come
Unto a million.
He must of right,
To th' utmost mite,
Make payment for his pleasure,
(By this I guess)
Of happiness
Who has a little measure.
"Reconciliation" by Else Lasker-Schüler
A great star will fall into my lap. . .
We would hold vigil tonight,
Praying in languages
That are carven like harps.
We would be reconciled tonight—
So fully God overwhelms us.
Our hearts are only children,
Eager for weary-sweet slumber.
And our lips would kiss each other,
Why are you fearful?
Does not your heart border upon mine—
Your blood always dyes my cheeks red.
We would be reconciled tonight,
If we clasp each other, we shall not perish.
A great star will fall into my lap.
"Dissolution" by Ameen Rihani
I languish in thy penetrating clasp,
Just as a bird entangled on a bough
Shaken by the wind;
Yet here would I be happy in the grasp
Of death; but in thy breast I'm hidden now,
And death is blind.
I melt beneath thy storm of kisses, dear,
Just as the gum upon the almond tree
Of melting when alone and far from thee:
Melts 'neath the rain;
Yet would I melt to-night than live in fear
O, storm again!
"The First and Last" by Ameen Rihani
O kiss me now; the end is near
The bright beginning; kiss me, dear.
I would not that thou shouldn't one day
In bitter thought remembering say:
"When in the high tide of our bliss
Upon these lips I slew the kiss
That should have lived."
The kiss I fear—
The poison, ah, the lie, my dear.
Fear not; O kiss me whilst I can't
Refuse; am I to-morrow thine?
Wilt thou be near me when I pant?
I shall not go; thou wilt not pine.
Sweet thoughts!—Alas, the first, the last!
Nay, nay! I cling to thee: the past
Is dying in the lap of night
In which our star is shining bright.
The fingers in the shadow, there!
What are they weaving? Look, a shroud!
Come, purse thy lips; do no despair;
Take hold my hand and speak aloud.
No, no! For whom that shroud, for whom?
Not for our love—not for our joy?
Then seal thou with thy lips my doom,
Ay, with a kiss this life destroy!
"When First Amyntas Su'd for a Kiss" by Anonymous
When first Amyntas su'd for a Kiss,
My innocent Heart was tender;
That tho' I pushed him away from the bliss,
My eyes declared my Heart was won;
I fain an artful Coyness would use,
Before I the Fort did Surrender:
But Love would suffer no more such abuse,
And soon, alas! my cheat was known:
He'd sit all day, and laugh and play,
A thousand pretty things would say;
My hand he'd squeeze, and press my knees,
Till farther on he got by degrees.
My Heart, just like a Vessel at Sea,
Would toss when Amyntas was near me;
But ah! so cunning a Pilot was he,
Thro' Doubts and Fears he'd still sail on:
I thought in him no danger could be,
Too wisely he knows how to steer me;
And soon, alas! was brought to agree,
To taste of Joys before unknown:
Well might he boast his Pain not lost,
For soon he found the Golden Coast;
Enjoy'd the Oar, and 'tach'd the shore,
Where never Merchant went before.
"The Office Building" by Helen Hoyt
We kissed there in the stone entrance,
In the great cool stone mouth of the building,
Before it took you.
We kissed under the granite arches.
And then you turned and were gone
And high about and above were the hard towered walls,
The terrible weights of stone, relentless,
But for the moment they had been kind to us,
Folding us with arms
While we kissed.
"Mistletoe" by Walter de la Mare
Sitting under the mistletoe
(Pale-green, fairy mistletoe),
One last candle burning low,
All the sleepy dancers gone,
Just one candle burning on,
Shadows lurking everywhere:
Some one came, and kissed me there.
Tired I was; my head would go
Nodding under the mistletoe
(Pale-green, fairy mistletoe),
No footsteps came, no voice, but only,
Just as I sat there, sleepy, lonely,
Stooped in the still and shadowy air
Lips unseen—and kissed me there.
"O Sea, That Knowest Thy Strength" by Effie Lee Newsome
Hast thou been known to sing,
O sea, that knowest thy strength?
Hast thou been known to sing?
Thy voice, can it rejoice?
Naught save great sorrowing,
To me, thy sounds incessant
Do express, naught save great sorrowing.
Thy lips, they daily kiss the sand,
In wanton mockery.
Deep in thine awful heart
Thou dost not love the land.
Thou dost not love the land.
O sea, that knowest thy strength.
"These sands, these listless, helpless,
Sun-gold sands, I'll play with these,
Or crush them in my white-fanged hands
For leagues, to please
The thing in me that is the Sea,
Intangible, untamed,
Untamed and wild,
And wild and weird and strong!"
"To a Brown Boy" by Countee Cullen
That brown girl's swagger gives a twitch
To beauty like a queen;
Lad, never dam your body's itch
When loveliness is seen.
For there is ample room for bliss
In pride in clean, brown limbs,
And lips know better how to kiss
Than how to raise white hymns.
And when your body's death gives birth
To soil for spring to crown,
Men will not ask if that rare earth
Was white flesh once, or brown.
"Again It Is September" by Jessie Redmon Fauset
Again it is September!
It seems so strange that I who made no vows
Should sit here desolate this golden weather
And wistfully remember—
A sigh of deepest yearning,
A glowing look and words that knew no bounds,
A swift response, an instant glad surrender
To kisses wild and burning!
Ay me!
Again it is September!
It seems so strange that I who kept those vows
Should sit here lone, and spent, and mutely praying
That I may not remember!
"Life and Art" by Aldous Huxley
You have sweet flowers for your pleasure;
You laugh with the bountiful earth
In its richness of summer treasure:
Where now are your flowers and your mirth?
Petals and cadenced laughter,
Each in a dying fall,
Droop out of life; and after
Is nothing; they were all.
But we from the death of roses
That three suns perfume and gild
With a kiss, till the fourth discloses
A withered wreath, have distilled
The fulness of one rare phial,
Whose nimble life shall outrun
The circling shadow on the dial,
Outlast the tyrannous sun.
"To O. E. A." by Claude McKay
Your voice is the color of a robin's breast,
And there's a sweet sob in it like rain—still rain in the night.
Among the leaves of the trumpet-tree, close to his nest,
The pea-dove sings, and each note thrills me with strange delight
Like the words, wet with music, that well from your trembling throat.
I'm afraid of your eyes, they're so bold,
Searching me through, reading my thoughts, shining like gold.
But sometimes they are gentle and soft like the dew on the lips of the eucharis
Before the sun comes warm with his lover's kiss,
You are sea-foam, pure with the star's loveliness,
Not mortal, a flower, a fairy, too fair for the beauty-shorn earth,
All wonderful things, all beautiful things, gave of their wealth to your birth:
O I love you so much, not recking of passion, that I feel it is wrong,
But men will love you, flower, fairy, non-mortal spirit burdened with flesh,
Forever, life-long.
"Morning" by Paul Laurence Dunbar
The mist has left the greening plain,
The dew-drops shine like fairy rain,
The coquette rose awakes again
Her lovely self adorning.
The Wind is hiding in the trees,
A sighing, soothing, laughing tease,
Until the rose says "kiss me, please"
'Tis morning, 'tis morning.
With staff in hand and careless-free,
The wanderer fares right jauntily,
For towns and houses are, thinks he,
For scorning, for scorning,
My soul is swift upon the wing,
And in its deeps a song I bring;
come, Love, and we together sing,
"'Tis morning, 'tis morning."
"Songs 04" by E. E. Cummings
Thy fingers make early flowers of
all things.
thy hair mostly the hours love:
a smoothness which
sings, saying
(though love be a day)
do not fear, we will go amaying.
thy whitest feet crisply are straying.
Always
thy moist eyes are at kisses playing,
whose strangeness much
says;singing
(though love be a day)
for which girl art thou flowers bringing?
To be thy lips is a sweet thing
and small.
Death,Thee i call rich beyond wishing
if this thou catch,
else missing.
(though love be a day
and life be nothing, it shall not stop kissing).
"Amores 02" by E. E. Cummings
in the rain-
darkness, the sunset
being sheathed i sit and
think of you
the holy
city which is your face
your little cheeks the streets
of smiles
your eyes half-
thrush
half-angel and your drowsy
lips where float flowers of kiss
and
there is the sweet shy pirouette
your hair
and then
your dancesong
soul. rarely-beloved
a single star is
uttered, and i
think
of you
"The Mortal Lease" by Edith Wharton
Because our kiss is as the moon to draw
The mounting waters of that red-lit sea
That circles brain with sense, and bids us be
The playthings of an elemental law,
Shall we forego the deeper touch of awe
On love's extremest pinnacle, where we,
Winging the vistas of infinity,
Gigantic on the mist our shadows saw?
Shall kinship with the dim first-moving clod
Not draw the folded pinion from the soul,
And shall we not, by spirals vision-trod,
Reach upward to some still-retreating goal,
As earth, escaping from the night's control,
Drinks at the founts of morning like a god?
"Returning, We Hear the Larks" by Isaac Rosenberg
Sombre the night is:
And, though we have our lives, we know
What sinister threat lurks there.
Dragging these anguished limbs, we only know
This poison-blasted track opens on our camp—
On a little safe sleep.
But hark! Joy—joy—strange joy.
Lo! Heights of night ringing with unseen larks:
Music showering on our upturned listening faces.
Death could drop from the dark
As easily as song—
But song only dropped,
Like a blind man's dreams on the sand
By dangerous tides;
Like a girl's dark hair, for she dreams no ruin lies there,
Or her kisses where a serpent hides.
"In the Evening" by Fenton Johnson
I
In the evening, love returns,
Like a wand'rer 'cross the sea;
In the evening, love returns
With a violet for me;
In the evening, life's a song,
And the fields are full of green;
All the stars are golden crowns,
And the eye of God is keen.
II
In the evening, sorrow dies
With the setting of the sun;
In the evening, joy begins,
When the course of mirth is done;
In the evening, kisses sweet
Droop upon the passion vine;
In the evening comes your voice:
"I am yours, and you are mine."
"Love's Philosophy" by Percy Bysshe Shelley
The fountains mingle with the river
And the rivers with the ocean,
The winds of heaven mix for ever
With a sweet emotion;
Nothing in the world is single,
All things by a law divine
In one another's being mingle—
Why not I with thine?
See the mountains kiss high heaven,
And the waves clasp one another;
No sister-flower would be forgiven
If it disdain'd its brother;
And the sunlight clasps the earth,
And the moonbeams kiss the sea—
What is all this sweet work worth
If thou kiss not me?
"The Expiration" by John Donne
So, so, break off this last lamenting kiss,
Which sucks two souls, and vapours both away;
Turn, thou ghost, that way, and let me turn this,
And let ourselves benight our happiest day.
We ask none leave to love; nor will we owe
Any so cheap a death as saying, "Go."
Go; and if that word have not quite killed thee,
Ease me with death, by bidding me go too.
Or, if it have, let my word work on me,
And a just office on a murderer do.
Except it be too late, to kill me so,
Being double dead, going, and bidding, "Go."
"Action Poem" by Helen Hoyt
A Song to Wake Your Dear in the Morning
I kiss the locks of your hair:
Do you feel me there,
Sleepy one?
I will put a kiss on your brow:
Are you waking now?
Won't you wake, sleepy one?
A kiss on your left eye; on your right—
Closed tight, closed tight!
Oh, you are a hard one to wake!
A kiss on your nose
Where your deep breath goes,
Sleepy one!
Now a kiss for each ear:
Do you hear, do you hear?
Wake, sleepy one!
A kiss for this cheek; a kiss for this:
How many kisses you will miss!
Won't you wake? Won't you wake?
Now I come to your lips that I love:
Oh, you are waking! You wake and move!
Sleepy one!
Sleepy one,
My kisses are done.
Oh, you are a hard one to wake!
"A Dream Within a Dream" by Edgar Allan Poe
Take this kiss upon the brow!
And, in parting from you now,
Thus much let me avow
You are not wrong, who deem
That my days have been a dream:
Yet if hope has flown away
In a night, or in a day,
In a vision or in none,
Is it therefore the less gone?
All that we see or seem
Is but a dream within a dream.
I stand amid the roar
Of a surf-tormented shore,
And I hold within my hand
Grains of the golden sand
How few! yet how they creep
Through my fingers to the deep
While I weep while I weep!
O God! can I not grasp
Them with a tighter clasp?
O God! can I not save
One from the pitiless wave?
Is all that we see or seem
But a dream within a dream?
"Cheating Time" by Ella Wheeler Wilcox
Kiss me, sweetheart. One by one
Swift and sure the moments run.
Soon, too soon, for you and me
Gone for aye the day will be.
Do not let time cheat us then,
Kiss me often and again.
Every time a moment slips
Let us count it on our lips
While we're kissing, strife and pain
Cannot come between us twain.
If we pause too long a space,
Who can tell what may take place?
You may pout, and I may scold,
Souls be sundered, hearts grow cold;
Death may come, and love take wings;
Oh! a thousand cruel things
May creep in to spoil the day,
If we throw the time away.
Let us time, the cheater, cheat,
Kiss me, darling, kiss me, sweet.
"The Bridal Kiss" by Ella Wheeler Wilcox
As fleecy clouds trail back across the skies,
Showing the sweet young moon in azure space,
The lifted veil revealed her shining face –
A sudden wonder to his eager eyes.
In that familiar beauty lurked surprise:
For now the wife stood in the maiden's place –
With conscious dignity, and woman's grace,
And love's large pride grown trebly fair and wise.
The world receded, leaving them alone.
The universe was theirs, from sphere to sphere,
And life assumed new meaning, and new worth.
Love held no privilege they did not own,
And when they kissed each other without fear,
They understood why God had made the earth.
"On the Departure Platform" by Thomas Hardy
We kissed at the barrier; and passing through
She left me, and moment by moment got
Smaller and smaller, until to my view
She was but a spot;
A wee white spot of muslin fluff
That down the diminishing platform bore
Through hustling crowds of gentle and rough
To the carriage door.
Under the lamplight's fitful glowers,
Behind dark groups from far and near,
Whose interests were apart from ours,
She would disappear,
Then show again, till I ceased to see
That flexible form, that nebulous white;
And she who was more than my life to me
Had vanished quite . . .
We have penned new plans since that fair fond day,
And in season she will appear again –
Perhaps in the same soft white array –
But never as then!
"And why, young man, must eternally fly
A joy you'll repeat, if you love her well?"
— O friend, nought happens twice thus; why,
I cannot tell!
"The Last Time" by Thomas Hardy
The kiss had been given and taken,
And gathered to many past:
It never could reawaken;
But you heard none say: "It's the last!"
The clock showed the hour and the minute,
But you did not turn and look:
You read no finis in it,
As at closing of a book.
But you read it all too rightly
When, at a time anon,
A figure lay stretched out whitely,
And you stood looking thereon.
"Messengers" by Madison Julius Cawein
The wind, that gives the rose a kiss
With murmured music of the south,
Hath kissed a sweeter thing than this,
The wind, that gives the rose a kiss
The perfume of her mouth.
The brook, that mirrors skies and trees,
And echoes in a grottoed place,
Hath held a fairer thing than these,
The brook, that mirrors skies and trees,
The image of her face.
O happy wind! O happy brook!
So dear before, so free of cares!
How dearer since her kiss and look,
O happy wind! O happy brook!
Have blessed you unawares!
"In the Night" by Richard Le Gallienne
'Kiss me, dear Love!' –
But there was none to hear,
Only the darkness round about my bed
And hollow silence, for thy face had fled,
Though in my dreaming it had come so near.
I slept again and it came back to me,
Burning within the hollow arch of night
Like some fair flame of sacrificial light,
And all my soul sprang up to mix with thee –
'Kiss me, my love!
Ah, Love, thy face how fair!'
So did I cry, but still thou wert not there.
"Sonnets From the Portuguese 38" by Elizabeth Barrett Browning
First time he kissed me, he but only kissed
The fingers of this hand wherewith I write;
And ever since, it grew more clean and white.
Slow to world-greetings, quick with its 'O, list,'
When the angels speak. A ring of amethyst
I could not wear here, plainer to my sight,
Than that first kiss. The second passed in height
The first, and sought the forehead, and half missed,
Half falling on the hair. O beyond meed!
That was the chrism of love, which love's own crown,
With sanctifying sweetness, did precede
The third upon my lips was folded down
In perfect, purple state; since when, indeed,
I have been proud and said, 'My love, my own.'
"Jockey's Ta'en the Parting Kiss" by Robert Burns
I.
Jockey's ta'en the parting kiss,
O'er the mountains he is gane;
And with him is a' my bliss,
Nought but griefs with me remain.
Spare my luve, ye winds that blaw,
Plashy sleets and beating rain!
Spare my luve, thou feathery snaw,
Drifting o'er the frozen plain.
II.
When the shades of evening creep
O'er the day's fair, gladsome e'e,
Sound and safely may he sleep,
Sweetly blithe his waukening be!
He will think on her he loves,
Fondly he'll repeat her name;
For where'er he distant roves,
Jockey's heart is still at hame.
"Begging Another" by Ben Jonson
For love's sake, kiss me once again;
I long, and should not beg in vain,
Here's none to spy or see;
Why do you doubt or stay?
I'll taste as lightly as the bee
That doth but touch his flower and flies away.
Once more, and faith I will be gone;
Can he that loves ask less than one?
Nay, you may err in this
And all your bounty wrong;
This could be called but half a kiss,
What we're but once to do, we should do long.
I will but mend the last, and tell
Where, how it should have relished well;
Join lip to lip, and try
Each suck other's breath.
And whilst our tongues perplexed lie,
Let who will, think us dead or wish our death.
"To the Same" by Ben Jonson
Kisse mee, Sweet: The wary lover
Can your favours keepe, and cover,
When the common courting jay
All your bounties will betray.
Kisse againe: no creature comes.
Kisse, and score up wealthy summes
On my lips, thus hardly sundred,
While you breathe. First give a hundred,
Then a thousand, then another
Hundred, then unto the tother
Adde a thousand, and so more:
Till you equall with the store,
All the grasse that Rumney yeelds,
Or the sands in Chelsey fields,
Or the drops in silver Thames,
Or the stars, that guild his streames,
In the silent sommer-nights,
When youths ply their stoln delights.
That the curious may not know
How to tell 'hem as they flow,
And the envious, when they find
What their number is, be pin'd.
"Departure" by Johann Wolfgang von Goethe
With many a thousand kiss not yet content,
At length with One kiss I was forced to go;
After that bitter parting's depth of woe,
I deem'd the shore from which my steps I bent,
Its hills, streams, dwellings, mountains, as I went,
A pledge of joy, till daylight ceased to glow;
Then on my sight did blissful visions grow
In the dim-lighted, distant firmament,
And when at length the sea confined my gaze,
My ardent longing fill'd my heart once more;
What I had lost, unwillingly I sought.
Then Heaven appear'd to shed its kindly rays:
Methought that all I had possess'd of yore
Remain'd still mine that I was reft of nought.
"Glory" by Katharine Lee Bates
At the crowded gangway they kissed good-bye.
He had half a mind to scold her.
An officer's mother and not keep dry
The epaulet on his shoulder.
He had forgotten mother and fame,
His mind in a blood-mist floated,
But when reeling back from carnage they came,
One told him: "You are promoted!"
His friend smiled up from the wet red sand,
The look was afar, eternal,
But he tried to salute with his shattered hand:
"Room now for another colonel!"
Again he raged in that lurid hell
Where the country he loved had thrown him.
"You are promoted!" shrieked a shell.
His mother would not have known him.
"Fantasia – The Young Girl's Poem" by Oliver Wendell Holmes
Kiss mine eyelids, beauteous Morn,
Blushing into life new-born!
Lend me violets for my hair,
And thy russet robe to wear,
And thy ring of rosiest hue
Set in drops of diamond dew!
Kiss my cheek, thou noontide ray,
From my Love so far away
Let thy splendor streaming down
Turn its pallid lilies brown,
Till its darkening shades reveal
Where his passion pressed its seal!
Kiss my lips, thou Lord of light,
Kiss my lips a soft good-night!
Westward sinks thy golden car;
Leave me but the evening star,
And my solace that shall be,
Borrowing all its light from thee!
"Sonnet 61" by Michael Drayton
Since there 's no help, come let us kiss and part,—
Nay I have done, you get no more of me;
And I am glad, yea glad with all my heart,
That thus so cleanly I myself can free;
Shake hands for ever, cancel all our vows,
And when we meet at any time again,
Be it not seen in either of our brows
That we one jot of former love retain.
Now at the last gasp of love's latest breath,
When his pulse failing, passion speechless lies,
When faith is kneeling by his bed of death,
And innocence is closing up his eyes,
—Now if thou would'st, when all have given him over,
From death to life thou might'st him yet recover!
"By the Spring, at Sunset" by Vachel Lindsay
Sometimes we remember kisses,
Remember the dear heart-leap when they came:
Not always, but sometimes we remember
The kindness, the dumbness, the good flame
Of laughter and farewell.
Beside the road
Afar from those who said "Good-by" I write,
Far from my city task, my lawful load.
Sun in my face, wind beside my shoulder,
Streaming clouds, banners of new-born night
Enchant me now. The splendors growing bolder
Make bold my soul for some new wise delight.
I write the day's event, and quench my drouth,
Pausing beside the spring with happy mind.
And now I feel those kisses on my mouth,
Hers most of all, one little friend most kind.
"Jenny Kissed Me" by James Henry Leigh Hunt
Jenny kissed me when we met,
Jumping from the chair she sat in;
Time, you thief, who love to get
Sweets into your list, put that in!
Say I'm weary, say I'm sad,
Say that health and wealth have missed me,
Say I'm growing old, but add,
Jenny kissed me.
"Gravis Dulcis Immutabilis" by James Elroy Flecker
Come, let me kiss your wistful face
Where Sorrow curves her bow of pain,
And live sweet days and bitter days
With you, or wanting you again.
I dread your perishable gold:
Come near me now; the years are few.
Alas, when you and I are old
I shall not want to look at you:
And yet come in. I shall not dare
To gaze upon your countenance,
But I shall huddle in my chair,
Turn to the fire my fireless glance,
And listen, while that slow and grave
Immutable sweet voice of yours
Rises and falls, as falls a wave
In summer on forgotten shores.
"A Ballad of Kisses" by Eric Mackay
I
There are three kisses that I call to mind,
And I will sing their secrets as I go.
The first, a kiss too courteous to be kind,
Was such a kiss as monks and maidens know;
As sharp as frost, as blameless as the snow.
II
The second kiss, ah God! I feel it yet,
And evermore my soul will loathe the same.
The toys and joys of fate I may forget,
But not the touch of that divided shame:
It clove my lips; it burnt me like a flame.
III
The third, the final kiss, is one I use
Morning and noon and night; and not amiss.
Sorrow be mine if such I do refuse!
And when I die, be love, enrapt in bliss,
Re-sanctified in Heaven by such a kiss.
"The Love That Speaks in Word and Kiss" by Thomas Runciman
The Love that speaks in word and kiss,
That dyes the cheek and fires the eye,
Through surface signs of shallow bliss
That, quickly born, may quickly die;
Sweet, sweet are these to man and woman;
Who thinks them poor is less than human.
But I do know a quavering tone,
And I do know lack-lustre eyes,
Behind the which, dumb and alone,
A stronger Love his labour plies:
He cannot sing or dance or toy –
He works and sighs for other's joy.
In gloom he tends the growth of food,
While others joy in sun and flowers:
None knows the passion of his mood
Save they who know what bitter hours
Are his whose heart, alive to beauty,
Yet dies to it and lives for duty.
"Astrophel and Stella – Sonnet 79" by Sir Philip Sidney
Sweet kisse, thy sweets I faine would sweetly endite,
Which, euen of sweetnesse sweetest sweetner art;
Pleasingst consort, where each sence holds a part;
Which, coupling Doues, guides Venus chariot right.
Best charge, and brauest retrait in Cupids fight;
A double key, which opens to the heart,
Most rich when most riches it impart;
Nest of young ioyes, Schoolemaster of delight,
Teaching the meane at once to take and giue;
The friendly fray, where blowes both wound and heale,
The prettie death, while each in other liue.
Poore hopes first wealth, ostage of promist weale;
Breakfast of loue. But lo, lo, where she is,
Cease we to praise; now pray we for a kisse.
"A Memory of the Players in a Mirror at Midnight" by James Joyce
They mouth love's language. Gnash
The thirteen teeth
Your lean jaws grin with. Lash
Your itch and quailing, nude greed of the flesh.
Love's breath in you is stale, worded or sung,
As sour as cat's breath,
Harsh of tongue.
This grey that stares
Lies not, stark skin and bone.
Leave greasy lips their kissing. None
Will choose her what you see to mouth upon.
Dire hunger holds his hour.
Pluck forth your heart, saltblood, a fruit of tears:
Pluck and devour!
"Astrophel and Stella – Sonnet 81" by Sir Philip Sidney
O kisse, which dost those ruddie gemmes impart,
Or gemmes or fruits of new-found Paradise,
Breathing all blisse, and sweetning to the heart,
Teaching dumbe lips a nobler exercise;
O kisse, which soules, euen soules, together ties
By linkes of loue and only Natures art,
How faine would I paint thee to all mens eyes.
Or of thy gifts at least shade out some part!
But she forbids; with blushing words she sayes
She builds her fame on higher-seated praise.
But my heart burnes; I cannot silent be.
Then, since, dear life, you faine would haue me peace,
And I, mad with delight, want wit to cease,
Stop you my mouth with still still kissing me.
"Sonnet: On a Stolen Kiss" by George Wither
Now gentle sleep hath clos'd up those eyes,
Which waking kept my boldest thoughts in awe,
And free access unto that sweet lip lies
From whence I long the rosy breath to draw.
Methinks no wrong it were if I should steal,
From those two melting rubies, one poor kiss.
None sees the theft that would the thief reveal,
Nor rob I her of aught which she can miss.
Nay, should I twenty kisses take away,
There would be little sign I had done so.
Why then should I this robbery delay?
Oh, she may wake, and therewith angry grow.
Well, if she do, I'll back restore that one,
And twenty hundred thousand more for loan.
"I Want to Die While You Love Me" by Georgia Douglas Johnson
I want to die while you love me,
While yet you hold me fair,
While laughter lies upon my lips
And lights are in my hair.
I want to die while you love me,
And bear to that still bed,
Your kisses turbulent, unspent
To warm me when I'm dead.
I want to die while you love me
Oh, who would care to live
Till love has nothing more to ask
And nothing more to give?
I want to die while you love me
And never, never see
The glory of this perfect day
Grow dim or cease to be!
"The Spoilsport" by Robert Graves
My familiar ghost again
Comes to see what he can see,
Critic, son of Conscious Brain,
Spying on our privacy.
Slam the window, bolt the door,
Yet he'll enter in and stay;
In to-morrow's book he'll score
Indiscretions of to-day.
Whispered love and muttered fears,
How their echoes fly about!
None escape his watchful ears,
Every sigh might be a shout.
No kind words nor angry cries
Turn away this grim spoilsport;
No fine lady's pleading eyes,
Neither love, nor hate, nor…port.
Critic wears no smile of fun,
Speaks no word of blame nor praise,
Counts our kisses one by one,
Notes each gesture, every phrase.
My familiar ghost again
Stands or squats where suits him best;
Critic, son of Conscious Brain,
Listens, watches, takes no rest.
"Ulysses [An Excerpt]" by James Joyce
Molly Bloom's closing soliloquy
…and Gibraltar as a girl where I was a Flower of the mountain yes when I put the rose in my hair like the Andalusian girls used or shall I wear a red yes and how he kissed me under the Moorish wall and I thought well as well him as another and then I asked him with my eyes to ask again yes and then he asked me would I yes to say yes my mountain flower and first I put my arms around him yes and drew him down to me so he could feel my breasts all perfume yes and his heart was going like mad and yes I said yes I will Yes.
"Summer Night, Riverside" by Sara Teasdale
In the wild soft summer darkness
How many and many a night we two together
Sat in the park and watched the Hudson
Wearing her lights like golden spangles
Glinting on black satin.
The rail along the curving pathway
Was low in a happy place to let us cross,
And down the hill a tree that dripped with bloom
Sheltered us,
While your kisses and the flowers,
Falling, falling,
Tangled in my hair….
The frail white stars moved slowly over the sky.
And now, far off
In the fragrant darkness
The tree is tremulous again with bloom
For June comes back.
To-night what girl
Dreamily before her mirror shakes from her hair
This year's blossoms, clinging to its coils?
"Twelfth Night, Act 2, Scene 3" by William Shakespeare
O Mistress mine, where are you roaming?
O stay and hear! your true-love's coming
That can sing both high and low;
Trip no further, pretty sweeting,
Journeys end in lovers' meeting—
Every wise man's son doth know.
What is love? 'tis not hereafter;
Present mirth hath present laughter;
What's to come is still unsure:
In delay there lies no plenty,—
Then come kiss me, Sweet-and-twenty,
Youth's a stuff will not endure.
"The Song of Wandering Aengus" by W. B. Yeats
I went out to the hazel wood,
Because a fire was in my head,
And cut and peeled a hazel wand,
And hooked a berry to a thread;
And when white moths were on the wing,
And moth-like stars were flickering out,
I dropped the berry in a stream
And caught a little silver trout.
When I had laid it on the floor
I went to blow the fire a-flame,
But something rustled on the floor,
And someone called me by my name:
It had become a glimmering girl
With apple blossom in her hair
Who called me by my name and ran
And faded through the brightening air.
Though I am old with wandering
Through hollow lands and hilly lands,
I will find out where she has gone,
And kiss her lips and take her hands;
And walk among long dappled grass,
And pluck till time and times are done,
The silver apples of the moon,
The golden apples of the sun.
"Song to Celia" by Ben Jonson
Drinke to me, onely, with thine eyes,
And I will pledge with mine;
Or leave a kisse but in the cup,
And Ile not looke for wine.
The thirst, that from the soule doth rise,
Doth aske a drinke divine:
But might I of Jove's Nectar sup,
I would not change for thine.
I sent thee, late, a rosie wreath,
Not so much honoring thee,
As giving it a hope, that there
It could not withered bee.
But thou thereon did'st onely breath,
And sent'st it back to mee:
Since when it growes, and smells, I sweare,
Not of it selfe, but thee.
"Sonnet 1" by Gwendolyn Bennett
He came in silvern armour, trimmed with black—
A lover come from legends long ago—
With silver spurs and silken plumes a-blow,
And flashing sword caught fast and buckled back
In a carven sheath of Tamarack.
He came with footsteps beautifully slow,
And spoke in voice meticulously low.
He came and Romance followed in his track…
I did not ask his name—I thought him Love;
I did not care to see his hidden face.
All life seemed born in my intaken breath;
All thought seemed flown like some forgotten dove.
He bent to kiss and raised his visor's lace…
All eager-lipped I kissed the mouth of Death.
"Sonnet 6: The Kiss" by Dante Gabriel Rossetti
What smouldering senses in death's sick delay
Or seizure of malign vicissitude
Can rob this body of honour, or denude
This soul of wedding-raiment worn to-day?
For lo! even now my Lady's lips did play
With these my lips such consonant interlude
As laurelled Orpheus longed for when he wooed
The half-drawn hungering face with that busy lay.
I was a child beneath her touch,—a man
When breast to breast we clung, even I and she,—
A spirit when her spirit looked through me,—
A god when all our life-breath met to fan
Our life-blood, till love's emulous ardours ran,
Fire within fire, desire in deity.
"The Kiss of Consummation" by George Sterling
Lo! Thou has granted us for Thee a name,
But never, Lord, shall there be name for this
The storm and sacrament of love's abyss;
Nor shall the mind conceive nor man's tongue frame
Nor Music in her farthest flight proclaim
The tale of that intolerable bliss
When breathless lips meet in the final kiss,
And mouth on mouth melts to incarnate flame.
When, lest the astounding racks of bliss destroy
The body with its ecstasy alive,—
The maddened flesh grown infinite with joy,
Peace sends her Lethe to the reeling brain,
Ere the inexorable flame revive
And Love that slew sound trumpets o'er the slain.
"Sonnet 143" by William Shakespeare
Lo! as a careful housewife run to catch
One of her feather'd creatures broke away,
Sets down her babe and makes all swift dispatch
In pursuit of the thing she would have stay,
Whilst her neglected child holds her in chase,
Cried to catch her whose busy care is bent
To follow that which flies before her face,
Not prizing her poor infant's discontent;
So runn'st thou after that which flies from thee,
Whilst I thy babe chase thee afar behind;
But if thou catch thy hope, turn back to me,
And play the mother's part, kiss me, be kind:
So will I pray that thou mayst have thy 'Will.'
If thou turn back ,and my loud crying still.
"The Kiss" by Thomas Stanley
When on thy lip my soul I breathe,
Which there meets thine,
Freed from their fetters by this death,
Our subtle forms combine:
Thus without bonds of sense they move,
And like two cherubim converse by love.
Spirits to chains of earth confin'd
Discourse by sense;
But ours, that are by flames refin'd,
With those weak ties dispense.
Let such in words their minds display:
We in a kiss our mutual thoughts convey.
But since my soul from me doth fly,
To thee retir'd,
Thou canst not both retain; for I
Must be with one inspir'd;
Then, Dearest, either justly mine
Restore, or in exchange let me have thine.
Yet if thou dost return mine own,
O tak't again!
For 'tis this pleasing death alone
Gives ease unto my pain.
Kill me once more, or I shall find
Thy pity than thy cruelty less kind.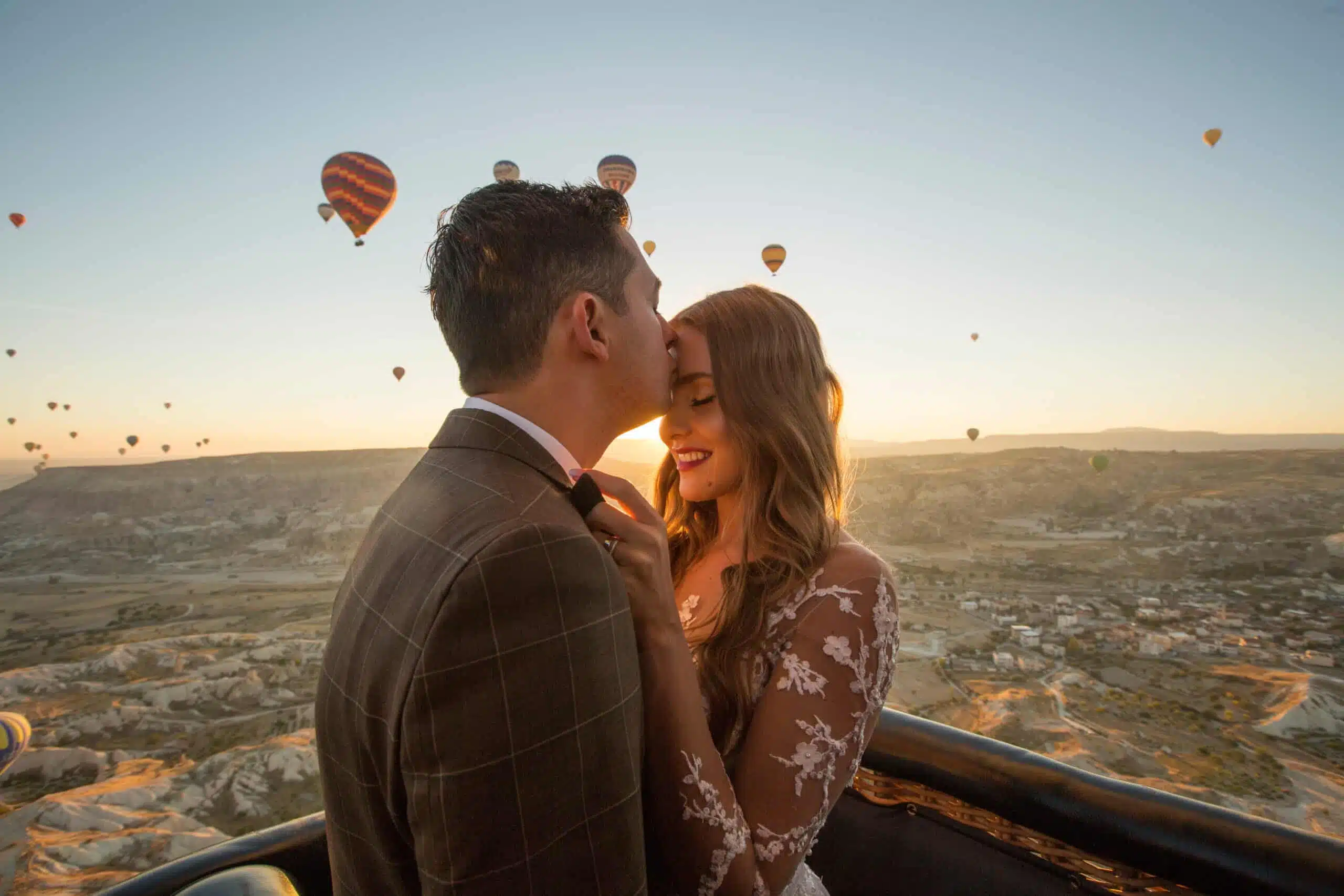 "Minguillo's Kiss" by Anonymous
Since for kissing thee, Minguillo,
Mother's ever scolding me,
Give me swiftly back, thou dear one,
Give the kiss I gave to thee.
Give me back the kiss, that one, now;
Let my mother scold no more;
Let us tell her all is o'er:
What was done is all undone now.
Yes, it will be wise, Minguillo,
My fond kiss to give to me;
Give me swiftly back, thou dear one,
Give the kiss I gave to thee.
Give me back the kiss, for mother
Is impatient, prithee, do!
For that one thou shalt have two:
Give me that, and take another.
Yes, then will they be contented,
Then can't they complain of me;
Give me swiftly back, thou dear one,
Give the kiss I gave to thee.
"The Kiss" by Ben Jonson
O that joy so soon should waste!
Or so sweet a bliss
As a kiss
Might not for ever last!
So sugared, so melting, so soft, so delicious,
The dew that lies on roses,
When the morn herself discloses,
Is not so precious.
O, rather than it would I smother,
Were I to taste such another;
It should be my wishing
That I might die kissing.
"Oh, Oh, You Will Be Sorry for That Word!" by Edna St. Vincent Millay
Oh, oh, you will be sorry for that word!
Give back my book and take my kiss instead.
Was it my enemy or my friend I heard,
"What a big book for such a little head!"
Come, I will show you now my newest hat,
And you may watch me purse my mouth and prink!
Oh, I shall love you still, and all of that.
I never again shall tell you what I think.
I shall be sweet and crafty, soft and sly;
You will not catch me reading any more:
I shall be called a wife to pattern by;
And some day when you knock and push the door,
Some sane day, not too bright and not too stormy,
I shall be gone, and you may whistle for me.
"One Evening to Kiss" by Anonymous
One evening to kiss
I walk'd with my Miss,
And straight to a Grove we came;
Where in the cool shade
We sported and played
And eased us of our flame,
But oh, then how her eyes did discover,
The delight she receiv'd from her Lover.
The Dew 'gan to fall
And the night birds to call,
So homewards went Chloris and I,
To speak of our Joys,
And such other toys,
Would make your Love Passions run high:
But oh, how her eyes her delight did discover,
While I played the part of a hot-mettled Lover.
"Sonnet 128" by William Shakespeare
How oft, when thou, my music, music play'st,
Upon that blessed wood whose motion sounds
With thy sweet fingers, when thou gently sway'st
The wiry concord that mine ear confounds,
Do I envy those jacks that nimble leap
To kiss the tender inward of thy hand,
Whilst my poor lips, which should that harvest reap,
At the wood's boldness by thee blushing stand!
To be so tickled, they would change their state
And situation with those dancing chips,
O'er whom thy fingers walk with gentle gait,
Making dead wood more blest than living lips.
Since saucy jacks so happy are in this,
Give them thy fingers, me thy lips to kiss.
"Sonnet 33" by William Shakespeare
Full many a glorious morning have I seen
Flatter the mountain tops with sovereign eye,
Kissing with golden face the meadows green,
Gilding pale streams with heavenly alchemy;
Anon permit the basest clouds to ride
With ugly rack on his celestial face,
And from the forlorn world his visage hide,
Stealing unseen to west with this disgrace:
Even so my sun one early morn did shine,
With all triumphant splendour on my brow;
But out! alack! he was but one hour mine,
The region cloud hath mask'd him from me now.
Yet him for this my love no whit disdaineth;
Suns of the world may stain when heaven's sun staineth.
Short Poems About Kisses
"A Kiss" by Robert Herrick
What is a kiss? Why this, as some approve:
The sure, sweet cement, glue, and lime of love.
"Kissing Her Hair" by Algernon Charles Swinburne
Love your own, kiss your own.
Love your own mother, hinny,
For if she was dead and gone,
You'd ne'er get such another, hinny.
"Kisses Loathsome" by Robert Herrick
I abhor the slimy kiss,
Which to me most loathsome is.
Those lips please me which are placed
Close, but not too strictly laced:
Yielding I would have them; yet
Not a wimbling tongue admit:
What should poking-sticks make there,
When the ruffe is set elswhere?
"Come and Lie With Me" by Elsa Gidlow
Come and lie with me and love me,
Bitterness.
Touch me with your hands a little,
Kiss me, as you lean above me,
With your cold sadistic kisses;
Wind your hair close, close around me,
Pain might dissipate this blankness.
Hurt me even, even wound me,
I have need of love that stings.
Come and lie with me and love me,
Bitterness.
So that I may laugh at things.
"Kissing and Bussing" by Robert Herrick
Kissing and bussing differ both in this;
We buss our wantons, but our wives we kiss.
"Philosophy" by Elsa Gidlow
Since we must soon be fed
As honey and new bread
To every-hungry Death:
O, love me very sweet
And kiss me very long
And let us use our breath
For song.
Nothing else endures
Overlong.
"Suicide's Note" by Langston Hughes
The calm,
Cool face of the river
Asked me for a kiss.
"Song" by Paul Laurence Dunbar
My heart to thy heart,
My hand to thine;
My lips to thy lips,
Kisses are wine
Brewed for the lover in sunshine and shade;
Let me drink deep, then, my African maid.
Lily to lily,
Rose unto rose;
My love to thy love
Tenderly grows.
Rend not the oak and the ivy in twain,
Nor the swart maid from her swarthier swain.
"Faut de Mieux" by Dorothy Parker
Travel, trouble, music, art,
A kiss, a frock, a rhyme—,
I never said they feed my heart,
But still they pass my time.
"To a Little Lover-Lass, Dead" by Langston Hughes
She
Who searched for lovers
In the night
Has gone the quiet way
Into the still,
Dark land of death
Beyond the rim of day.
Now like a little lonely waif
She walks
An endless street
And gives her kiss to nothingness.
Would God his lips were sweet!
"Natcha" by Langston Hughes
Natcha, offering love.
For ten shillings offering love.
Offering: A night with me, honey.
A long, sweet night with me.
Come, drink palm wine.
Come, drink kisses.
A long, dream night with me.
"Advice to Youth" by Countee Cullen
For Guillaume
Since little time is granted here
For pride in pain or play,
Since blood soon cools before that Fear
That makes our prowess clay,
If lips to kiss are freely met,
Lad, be not proud nor shy;
There are no lips where men forget,
And undesiring lie.
"Francis Turner" by Edgar Lee Masters
I could not run or play
In boyhood.
In manhood I could only sip the cup,
Not drink –
For scarlet-fever left my heart diseased.
Yet I lie here
Soothed by a secret none but Mary knows:
There is a garden of acacia,
Catalpa trees, and arbors sweet with vines –
There on that afternoon in June
By Mary's side –
Kissing her with my soul upon my lips
It suddenly took flight.
"Scintilla" by William Stanley Braithwaite
I kissed a kiss in youth
Upon a dead man's brow;
And that was long ago,—
And I'm a grown man now,
It's lain there in the dust,
Thirty years and more;—
My lips that set a light
At a dead man's door.
"The Falling of the Leaves" by W. B. Yeats
Autumn is over the long leaves that love us,
And over the mice in the barley sheaves;
Yellow the leaves of the rowan above us,
And yellow the wet wild-strawberry leaves.
The hour of the waning of love has beset us,
And weary and worn are our sad souls now;
Let us part, ere the season of passion forget us,
With a kiss and a tear on thy drooping brow.
"Chop-Cherry" by Robert Herrick
Thou gav'st me leave to kiss,
Thou gav'st me leave to woo;
Thou mad'st me think, by this
And that, thou lov'dst me too.
But I shall ne'er forget
How, for to make thee merry,
Thou mad'st me chop, but yet
Another snapp'd the cherry.
"Her Legs" by Robert Herrick
Fain would I kiss my Julia's dainty leg,
Which is as white and hairless as an egg.
"Lips Tongueless" by Robert Herrick
For my part, I never care
For those lips that tongue-tied are:
Tell-tales I would have them be
Of my mistress and of me.
Let them prattle how that I
Sometimes freeze and sometimes fry:
Let them tell how she doth move
Fore or backward in her love:
Let them speak by gentle tones,
One and th' other's passions:
How we watch, and seldom sleep;
How by willows we do weep;
How by stealth we meet, and then
Kiss, and sigh, so part again.
This the lips we will permit
For to tell, not publish it.
"Love Perfumes All Parts" by Robert Herrick
Love Perfumes All Parts
If I kiss Anthea's breast,
There I smell the ph[oe]nix nest:
If her lip, the most sincere
Altar of incense I smell there –
Hands, and thighs, and legs are all
Richly aromatical.
Goddess Isis can't transfer
Musks and ambers more from her:
Nor can Juno sweeter be,
When she lies with Jove, than she.
"Leaven" by Robert Herrick
Love is a leaven; and a loving kiss
The leaven of a loving sweetheart is.
"Love Palpable" by Robert Herrick
I press'd my Julia's lips, and in the kiss
Her soul and love were palpable in this.
"The Tithe: To the Bride" by Robert Herrick
If nine times you your bridegroom kiss,
The tenth you know the parson's is.
Pay then your tithe, and doing thus,
Prove in your bride-bed numerous.
If children you have ten, Sir John
Won't for his tenth part ask you one.
"Lip-Labour" by Robert Herrick
In the old Scripture I have often read,
The calf without meal ne'er was offered;
To figure to us nothing more than this,
Without the heart lip-labour nothing is.
"On Himself" by Robert Herrick
I will no longer kiss,
I can no longer stay;
The way of all flesh is
That I must go this day.
Since longer I can't live,
My frolic youths, adieu;
My lamp to you I'll give,
And all my troubles too.
"To Dianeme" by Robert Herrick
Give me one kiss,
And no more:
If so be, this
Makes you poor
To enrich you,
I'll restore
For that one, two-
Thousand score.
"To Mistress Amy Potter" by Robert Herrick
Ay me! I love; give him your hand to kiss
Who both your wooer and your poet is.
Nature has precompos'd us both to love:
Your part's to grant; my scene must be to move.
Dear, can you like, and liking love your poet?
If you say "Aye," blush-guiltiness will show it.
Mine eyes must woo you, though I sigh the while:
True love is tongueless as a crocodile.
And you may find in love these different parts–
Wooers have tongues of ice, but burning hearts.
"To Electra" by Robert Herrick
I dare not ask a kiss,
I dare not beg a smile;
Lest having that, or this,
I might grow proud the while.
No, no, the utmost share
Of my desire shall be,
Only to kiss that air
That lately kissed thee,
"Upon a Free Maid, With a Foul Breath" by Robert Herrick
You say you'll kiss me, and I thank you for it;
But stinking breath, I do as hell abhor it.
"Upon a Virgin Kissing a Rose" by Robert Herrick
'Twas but a single rose,
Till you on it did breathe;
But since, methinks, it shows
Not so much rose as wreath.
"Up Tails All" by Robert Herrick
Begin with a kiss,
Go on too with this;
And thus, thus, thus let us smother
Our lips for awhile,
But let's not beguile
Our hope of one for the other.
This play, be assur'd,
Long enough has endur'd,
Since more and more is exacted;
For Love he doth call
For his uptails all;
And that's the part to be acted.
"To Mrs.—" by Thomas Moore
On Her Beautiful Translation of Voiture's Kiss
How heavenly was the poet's doom,
To breathe his spirit through a kiss:
And lose within so sweet a tomb
The trembling messenger of bliss!
And, sure his soul returned to feel
That it again could ravished be;
For in the kiss that thou didst steal,
His life and soul have fled to thee.
"Upon Lucia" by Robert Herrick
I ask'd my Lucia but a kiss,
And she with scorn denied me this;
Say then, how ill should I have sped,
Had I then ask'd her maidenhead?
"Epigram From the French" by Thomas Moore
"I never gave a kiss (says Prue),
"To naughty man, for I abhor it."
She will not give a kiss, 'tis true;
She'll take one though, and thank you for it.
"Imitated From Catullus: To Ellen" by George Gordon Byron
Oh! might I kiss those eyes of fire,
A million scarce would quench desire;
Still would I steep my lips in bliss,
And dwell an age on every kiss;
Nor then my soul should sated be,
Still would I kiss and cling to thee:
Nought should my kiss from thine dissever,
Still would we kiss and kiss for ever;
E'en though the numbers did exceed
The yellow harvest's countless seed;
To part would be a vain endeavour:
Could I desist? – ah! never – never.
"Every Time I Kiss You" by Nizar Qabbani
Every time I kiss you
After a long separation
I feel
I am putting a hurried love letter
In a red mailbox.
"To —" by Percy Bysshe Shelley
I
I fear thy kisses, gentle maiden,
Thou needest not fear mine;
My spirit is too deeply laden
Ever to burthen thine.
II
I fear thy mien, thy tones, thy motion,
Thou needest not fear mine;
Innocent is the heart's devotion
With which I worship thine.
"Epigram 02: Kissing Helena" by Percy Bysshe Shelley
From the Greek of Plato
Kissing Helena, together
With my kiss, my soul beside it
Came to my lips, and there I kept it, –
For the poor thing had wandered thither,
To follow where the kiss should guide it,
Oh, cruel I, to intercept it!
"Eternity" by William Blake
He who binds to himself a joy
Does the winged life destroy
He who kisses the joy as it flies
Lives in eternity's sunrise
"Four Winds" by Sara Teasdale
"Four winds blowing thro' the sky,
You have seen poor maidens die,
Tell me then what I shall do
That my lover may be true."
Said the wind from out the south,
"Lay no kiss upon his mouth,"
And the wind from out the west,
"Wound the heart within his breast,"
And the wind from out the east,
"Send him empty from the feast,"
And the wind from out the north,
"In the tempest thrust him forth,
When thou art more cruel than he,
Then will Love be kind to thee."
"Never Give All the Heart" by W. B. Yeats
Never give all the heart, for love
Will hardly seem worth thinking of
To passionate women if it seem
Certain, and they never dream
That it fades out from kiss to kiss;
For everything that's lovely is
But a brief, dreamy, kind delight.
O never give the heart outright,
For they, for all smooth lips can say,
Have given their hearts up to the play.
And who could play it well enough
If deaf and dumb and blind with love?
He that made this knows all the cost,
For he gave all his heart and lost.
"Three Songs" by William Shakespeare
Come unto these yellow sands,
And then take hands:
Court'sied when you have, and kiss'd,–
The wild waves whist–
Foot it featly here and there;
And, sweet sprites, the burthen bear.
Hark, hark!
Bow, wow,
The watch-dogs bark:
Bow, wow.
Hark, hark! I hear
The strain of strutting chanticleer
Cry, Cock-a-diddle-dow!
"September" by Dorothy Frances McCrae
You kissed me in June;
To-day, in September,
There ripples the rune;
'Remember! Remember!'
We part in September—
How ripples the rune?
'Remember! Remember
You kissed me in June!'
"Cards and Kisses" by John Lyly
Cupid and my Campaspe play'd
At cards for kisses—Cupid paid:
He stakes his quiver, bow, and arrows,
His mother's doves, and team of sparrows;
Loses them too; then down he throws
The coral of his lip, the rose
Growing on 's cheek (but none knows how);
With these, the crystal of his brow,
And then the dimple of his chin:
All these did my Campaspe win.
At last he set her both his eyes—
She won, and Cupid blind did rise.
O Love! has she done this for thee?
What shall, alas! become of me?
"The Kiss of Judas" by Robert Stephen Hawker
Hail! Master mine! so did the viper hiss,
When, with false fang and stealthy crawl, he came
And scorched Messiah's cheek with that vile kiss
He deemed would sojourn there—a brand of shame.
Ah, no! not long! for soon, and face to face
With his world-shouldering Cross Lord Jesu stood.
All hail! He said; and, with a proud embrace,
Fasten'd the traitor's kiss to that forgiving wood!
"The Kiss" by Walter Savage Landor
The maid I love ne'er thought of me
Amid the scenes of gaiety;
But when her heart or mine sank low,
Ah then it was no longer so.
From the slant palm she rais'd her head,
And kist the cheek whence youth had fled.
Angels! some future day for this,
Give her as sweet and pure a kiss.
"The Kiss" by Coventry Patmore
'I saw you take his kiss!' ''Tis true.'
'O modesty!' ''Twas strictly kept:
He thought me asleep—at least, I knew
He thought I thought he thought I slept.'
"Weeping and Kissing" by Sir Edward Sherburne
A kiss I begged, but smiling, she
Denied it me;
When straight, her cheeks with tears o'erflown—
Now kinder grown—
What smiling she'd not let me have
She weeping gave.
Then you whom scornful beauties awe,
Hope yet relief
From Love, who tears from smiles can draw,
Pleasure from grief.
"Kisses" by William Strode
My love and I for kisses played:
She would keep stakes—I was content;
But when I won, she would be paid;
This made me ask her what she meant.
"Pray since I see," quoth she, "your wrangling vein,
Take your own kisses; give me mine again."
Poems About First Kisses
"The First Kiss" by Philip Bourke Marston
She sat where he had left her all alone,
With head bent back, and eyes through love on flame,
And neck half flushed with most delicious shame,
With hair disordered, and with loosened zone;
She sat, and to herself made tender moan,
As yet again in thought her lover came,
And caught her by her hands and called her name,
And sealed her body as her soul his own.
The June moon-stricken twilight, warm, and fair,
Closed round her where she sat 'neath voiceless trees,
Full of the wonder of triumphant prayer,
And sense of unimagined ecstasies
Which must be hers, she knows, yet knows not why;
But feels thereof his kiss the prophecy.
"A Kiss in the Rain" by Samuel Minturn Peck
One stormy morn I chanced to meet
A lassie in the town;
Her locks were like the ripened wheat,
Her laughing eyes were brown.
I watched her as she tripped along
Till madness filled my brain,
And then, and then, I know 'twas wrong,
I kissed her in the rain!
With rain-drops shining on her cheek,
Like dew-drops on a rose,
The little lassie strove to speak
My boldness to oppose;
She strove in vain, and quivering
Her fingers stole in mine;
And then the birds began to sing,
The sun began to shine.
Oh, let the clouds grow dark above,
My heart is light below;
'Tis always summer when we love,
However winds may blow;
And I'm as proud as any prince,
All honors I disdain:
She says I am her rain beau since
I kissed her in the rain.
"The Kiss" by Thomas Oldham
"What other men have dared, I dare,"
He said. "I'm daring, too:
And tho' they told me to beware,
One kiss I'll take from you.
"Did I say one? Forgive me, dear;
That was a grave mistake,
For when I've taken one, I fear,
One hundred more I'll take.
"'Tis sweet one kiss from you to win,
But to stop there? Oh, no!
One kiss is only to begin;
There is no end, you know."
The maiden rose from where she sat
And gently raised her head:
"No man has ever talked like that,
You may begin," she said.
"Since Feeling Is First" by E. E. Cummings
since feeling is first
who pays any attention
to the syntax of things
will never wholly kiss you;
wholly to be a fool
while Spring is in the world
my blood approves,
and kisses are a better fate
than wisdom
lady i swear by all flowers. Don't cry
—the best gesture of my brain is less than
your eyelids' flutter which says
we are for each other: then
laugh, leaning back in my arms
for life's not a paragraph
And death i think is no parenthesis
"Sudden Friendship" by Elsa Gidlow
Yesterday we walked apart,
Separate and cold and mortal.
Now the mystic kiss has joined us,
Now we stand inside the portal
That permits of no returning,
And my heart is strangely burning.
I know not what the word may be,
Or what the charm, or what the token,
That has filled us with this glory.
But never let the charm be broken.
Let it stay a mystery
For all time to be.
Yesterday, with lighter joys,
We wantoned at the outer portal.
Now, with love's old alchemy,
We have made ourselves immortal.
"Apparition" by Stéphane Mallarmé
The moon grew sad, and weeping seraphim,
Musing among the vaporous flowers aswim,
With slow bows from the sobbing viols drew
White tears that sank in their corónals blue.
It was the blesséd day of your first kiss.
My reverie, eager with new miseries,
Was all a-swoon with perfume of shy grief
That leaves the heart to gather its own sheaf,
And frets not, nor yet sickens of its prize.
I wandered, and the worn way held my eyes
When in the street I saw your sun-girt hair
And you all smiling in the twilit air.
I took you for that elf who, crowned with beams,
Once passed before me in my childish dreams,
And shed white posies of sweet-smelling flow'rs
Star-like for tiny hands in snowy show'rs.
"Alice" by Paul Laurence Dunbar
Know you, winds that blow your course
Down the verdant valleys,
That somewhere you must, perforce,
Kiss the brow of Alice?
When her gentle face you find,
Kiss it softly, naughty wind.
Roses waving fair and sweet
Thro' the garden alleys,
Grow into a glory meet
For the eye of Alice;
Let the wind your offering bear
Of sweet perfume, faint and rare.
Lily holding crystal dew
In your pure white chalice,
Nature kind hath fashioned you
Like the soul of Alice;
It of purest white is wrought,
Filled with gems of crystal thought.
"The First Kiss" by Thomas Campbell
How delicious is the winning
Of a kiss at love's beginning,
When two mutual hearts are sighing
For the knot there 's no untying!
Yet remember, midst your wooing,
Love has bliss, but love has ruing;
Other smiles may make you fickle,
Tears for other charms may trickle.
Love he comes, Love he tarries,
Just as fate or fancy carries,—
Longest stays when sorest chidden,
Laughs and flies when pressed and bidden.
Bind the sea to slumber stilly,
Bind its odor to the lily,
Bind the aspen ne'er to quiver,—
Then bind Love to last forever!
Love 's a fire that needs renewal
Of fresh beauty for its fuel;
Love's wing moults when caged and captured,—
Only free he soars enraptured.
Can you keep the bee from ranging,
Or the ring-dove's neck from changing?
No! nor fettered Love from dying
In the knot there 's no untying.
"Rain" by Jean Starr Untermeyer
I have always hated the rain,
And the gloom of grayed skies.
But now I think I must always cherish
Rain-hung leaf and the misty river;
And the friendly screen of dripping green
Where eager kisses were shyly given
And your pipe-smoke made clouds in our damp, close heaven.
The curious laggard passed us by,
His wet shoes soughed on the shining walk.
And that afternoon was filled with a blurred glory—
That afternoon, when we first talked as lovers.