Here are the 143 best handpicked poems about waiting categorized:
Short poems about waiting for someone
Famous poems about waiting for someone
Poems about waiting for someone you love
Poems about waiting patiently
Poems about waiting for the right time
So if you want the best collection of poems about waiting, then you're in the right place.
Let's get started!
Our Handpicked Poems About Waiting
Embark on a captivating journey through a curated selection of waiting-themed poems that evoke anticipation, longing, and hope.
Uncover verses that transport you to the threshold of patience, where time stands still and desires hang in the balance.
Immerse yourself in the captivating realm of waiting, where words resonate with the delicate dance between anticipation and uncertainty, inviting reflection on profound lessons and hidden revelations.
Keep reading and enjoy!
My Favorite Poem About Waiting
Waiting
by Dorothy Dow

If you should walk in the park and not find me,
Or go in the market-place and not see me,
Would you not search further?
Does not your heart tell you I am somewhere?
Go out on the long roads—I may be at the end of one.
The sea to the ship,
The river to the little boat,
The cloud to the swallow—
One for the other, always.
And I, for you, forever.
Short Poems About Waiting for Someone
Waiting
by Emily Elizabeth Dickinson

I sing to use the waiting,
My bonnet but to tie,
And shut the door unto my house;
No more to do have I,

Till, his best step approaching,
We journey to the day,
And tell each other how we sang
To keep the dark away.
He and She
by Christina G. Rossetti

"Should one of us remember,
And one of us forget,
I wish I knew what each will do–
But who can tell as yet?"

"Should one of us remember,
And one of us forget,
I promise you what I will do–
And I'm content to wait for you,
And not be sure as yet."
Shall I Forget
by Christina G. Rossetti

Shall I forget on this side of the grave?
I promise nothing: you must wait and see
Patient and brave.
(O my soul, watch with him and he with me.)

Shall I forget in peace of Paradise?
I promise nothing: follow, friend, and see,
Faithful and wise.
(O my soul, lead the way he walks with me.)
Summer is ended
by Christina G. Rossetti

To think that this meaningless thing was ever a rose
Scentless, colorless, this!
Will it ever be thus (who knows?)
Thus with our bliss,
If we wait till the close?

Though we care not to wait for the end, there comes the end
Sooner, later, at last,
Which nothing can mar, nothing mend:
An end locked fast,
Bent we cannot re-bend.
Dangers Wait On Kings
by Robert Herrick

As oft as night is banish'd by the morn,
So oft we'll think we see a king new born.
Beggars
by Robert Herrick

Jacob God's beggar was; and so we wait,
Though ne'er so rich, all beggars at His gate.
Waiting
by George MacDonald

I waited for the Master
In the darkness dumb;
Light came fast and faster-
My light did not come!

I waited all the daylight,
All through noon's hot flame:
In the evening's gray light,
Lo, the Master came!
Moderation
by Robert Herrick

Let moderation on thy passions wait;
Who loves too much, too much the lov'd will hate.
Waiting
by George MacDonald

Lie, little cow, and chew thy cud,
The farmer soon will shift thy tether;
Chirp, linnet, on the frozen mud,
Sun and song will come together;
Wait, soul, for God, and thou shalt bud,
He waits thy waiting with his weather.
Her Waiting Face
by James Whitcomb Riley

In some strange place
Of long-lost lands he finds her waiting face –
Comes marveling upon it, unaware,
Set moonwise in the midnight of her hair.
Potentates
by Robert Herrick

Love and the Graces evermore do wait
Upon the man that is a potentate.
Fatal Love
by Matthew Prior

Poor Hal caught his death standing under a spout
Expecting till midnight when Nan would come out;
But fatal his patience, as cruel the dame,
And cursed was the weather that quench'd the man's flame.
Whoe'er thou art that reads these moral lines,
Make love at home, and go to bed betimes.
Sweethearts Wait On Every Shore
by Henry Lawson

She sits beside the tinted tide,
That's reddened by the tortured sand;
And through the East, to ocean wide,
A vessel sails from sight of land.

But she will wait and watch in vain,
For it is said in Cupid's lore,
That he who loved will love again,
And sweethearts wait on every shore.
Quee, Quee!
by Louisa May Alcott

"Quee, quee!
Wait and see:
You were good to me;
So here I come,
From my little home,
To help you willingly,"
Upon Her Alms
by Robert Herrick

See how the poor do waiting stand
For the expansion of thy hand.
A wafer dol'd by thee will swell
Thousands to feed by miracle.
The Gardener
by Kate Louise Wheeler

He who shall sow the little seeds,
Must wait for them to grow;
Some day when he a solace needs
The pure, sweet flowers will blow.
When wintry storms their peace shall take,
And they are lost from sight,
These little seeds once more will wake,
To Heaven's eternal light.
Opportunity
by Ella Wheeler Wilcox

Send forth your heart's desire, and work and wait;
The opportunities of life are brought
To our own doors, not by capricious fate,
But by the strong compelling force of thought.
Three Fatal Sisters
by Robert Herrick

Three fatal sisters wait upon each sin;
First, fear and shame without, then guilt within.
Famous Poems About Waiting for Someone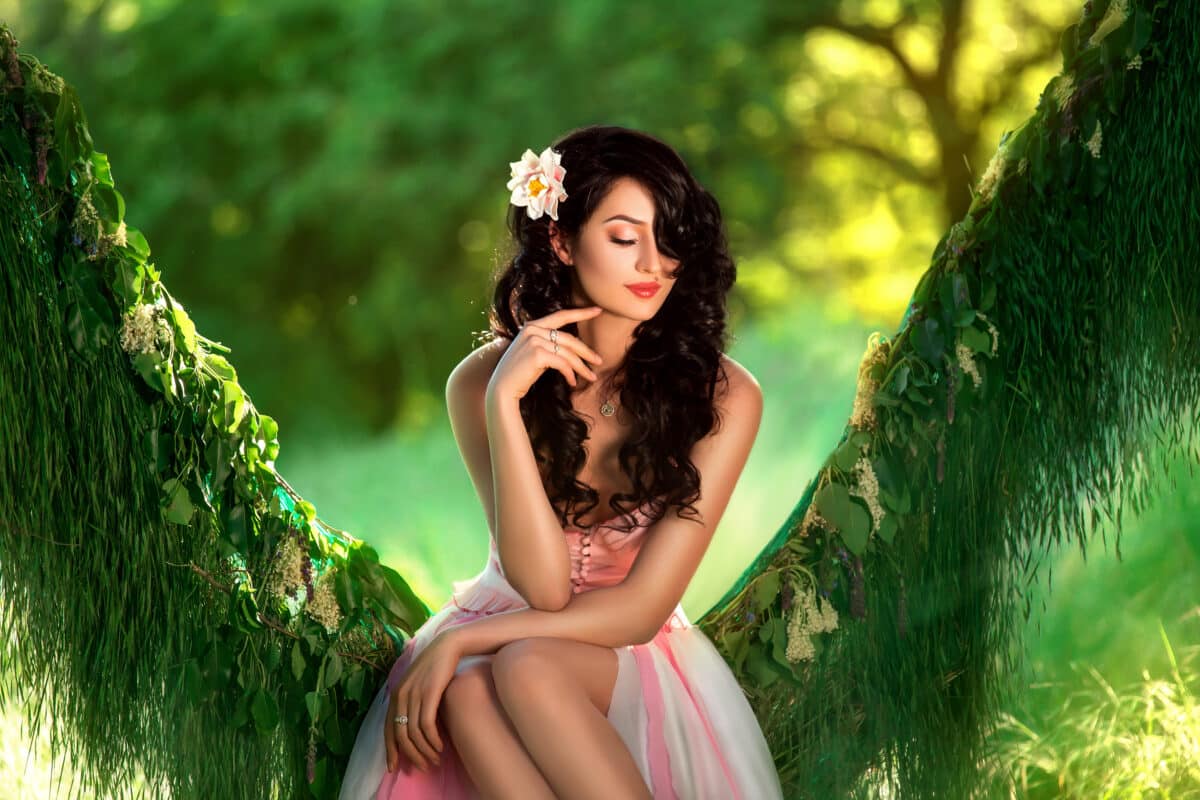 A Woman Waits for Me
by Walt Whitman

A woman waits for me, she contains all, nothing is lacking,
Yet all were lacking if sex were lacking, or if the moisture of the right man were lacking.

Sex contains all, bodies, souls,
Meanings, proofs, purities, delicacies, results, promulgations,
Songs, commands, health, pride, the maternal mystery, the seminal milk,
All hopes, benefactions, bestowals, all the passions, loves, beauties, delights of the earth,
All the governments, judges, gods, follow'd persons of the earth,
These are contain'd in sex as parts of itself and justifications of itself.

Without shame the man I like knows and avows the deliciousness of his sex,
Without shame the woman I like knows and avows hers.

Now I will dismiss myself from impassive women,
I will go stay with her who waits for me, and with those women that are warm-blooded and sufficient for me,
I see that they understand me and do not deny me,
I see that they are worthy of me, I will be the robust husband of those women.

They are not one jot less than I am,
They are tann'd in the face by shining suns and blowing winds,
Their flesh has the old divine suppleness and strength,
They know how to swim, row, ride, wrestle, shoot, run, strike, retreat, advance, resist, defend themselves,
They are ultimate in their own right—they are calm, clear, well-possess'd of themselves.

I draw you close to me, you women,
I cannot let you go, I would do you good,
I am for you, and you are for me, not only for our own sake, but for others' sakes,
Envelop'd in you sleep greater heroes and bards,
They refuse to awake at the touch of any man but me.

It is I, you women, I make my way,
I am stern, acrid, large, undissuadable, but I love you,
I do not hurt you any more than is necessary for you,
I pour the stuff to start sons and daughters fit for these States, I press with slow rude muscle,
I brace myself effectually, I listen to no entreaties,
I dare not withdraw till I deposit what has so long accumulated within me.

Through you I drain the pent-up rivers of myself,
In you I wrap a thousand onward years,
On you I graft the grafts of the best-beloved of me and America,
The drops I distil upon you shall grow fierce and athletic girls, new artists, musicians, and singers,
The babes I beget upon you are to beget babes in their turn,
I shall demand perfect men and women out of my love-spendings,
I shall expect them to interpenetrate with others, as I and you interpenetrate now,
I shall count on the fruits of the gushing showers of them, as I count on the fruits of the gushing showers I give now,
I shall look for loving crops from the birth, life, death, immortality, I plant so lovingly now.
Sonnet 58: That god forbid that made me first your slave
by William Shakespeare

That god forbid that made me first your slave,
I should in thought control your times of pleasure,
Or at your hand the account of hours to crave,
Being your vassal, bound to stay your leisure!
O, let me suffer, being at your beck,
The imprison'd absence of your liberty;
And patience, tame to sufferance, bide each check,
Without accusing you of injury.
Be where you list, your charter is so strong
That you yourself may privilege your time
To what you will; to you it doth belong
Yourself to pardon of self-doing crime.
I am to wait, though waiting so be hell'
Not blame your pleasure, be it ill or well.
The Two Wives
by Thomas Hardy

Smoker's Club-Story

I waited at home all the while they were boating together –
My wife and my near neighbour's wife:
Till there entered a woman I loved more than life,
And we sat and sat on, and beheld the uprising dark weather,
With a sense that some mischief was rife.

Tidings came that the boat had capsized, and that one of the ladies
Was drowned which of them was unknown:
And I marvelled my friend's wife? or was it my own
Who had gone in such wise to the land where the sun as the shade is?
We learnt it was HIS had so gone.

Then I cried in unrest: "He is free! But no good is releasing
To him as it would be to me!"
" But it is," said the woman I loved, quietly.
"How?" I asked her. " Because he has long loved me too without ceasing,
And it's just the same thing, don't you see."
Gitanjali 17
by Rabindranath Tagore

I am only waiting for love to give myself up at last into his hands. That is why it is so late and why I have been guilty of such omissions.

They come with their laws and their codes to bind me fast; but I evade them ever, for I am only waiting for love to give myself up at last into his hands.

People blame me and call me heedless; I doubt not they are right in their blame.

The market day is over and work is all done for the busy. Those who came to call me in vain have gone back in anger. I am only waiting for love to give myself up at last into his hands.
To a Portrait
by Arthur Symons

A pensive photograph
Watches me from the shelf—
Ghost of old love, and half
Ghost of myself!
How the dear waiting eyes
Watch me and love me yet—
Sad home of memories,
Her waiting eyes!
Ghost of old love, wronged ghost,
Return: though all the pain
Of all once loved, long lost,
Come back again.
Forget not, but forgive!
Alas, too late I cry.
We are two ghosts that had their chance to live,
And lost it, she and I.
Over the River
by Nancy Woodbury Priest

Over the river they beckon to me,
Loved ones who've crossed to the farther side,
The gleam of their snowy robes I see,
But their voices are lost in the dashing tide.
There's one with ringlets of sunny gold,
And eyes the reflection of heaven's own blue;
He crossed in the twilight gray and cold,
And the pale mist hid him from mortal view.
We saw not the angels who met him there,
The gates of the city we could not see:
Over the river, over the river,
My brother stands waiting to welcome me.
Over the river the boatman pale
Carried another, the household pet;
Her brown curls waved in the gentle gale,
Darling Minnie! I see her yet.
She crossed on her bosom her dimpled hands,
And fearlessly entered the phantom bark;
We felt it glide from the silver sands,
And all our sunshine grew strangely dark;
We know she is safe on the farther side,
Where all the ransomed and angels be:
Over the river, the mystic river,
My childhood's idol is waiting for me.
For none returns from those quiet shores,
Who cross with the boatman cold and pale;
We hear the dip of the golden oars,
And catch a gleam of the snowy sail;
And lo! they have passed from our yearning hearts,
They cross the stream and are gone for aye.
We may not sunder the veil apart
That hides from our vision the gates of day;
We only know that their barks no more
May sail with us o'er life's stormy sea;
Yet somewhere, I know, on the unseen shore,
They watch, and beckon, and wait for me.
And I sit and think, when the sunset's gold
Is flushing river and hill and shore,
I shall one day stand by the water cold,
And list for the sound of the boatman's oar;
I shall watch for a gleam of the flapping sail,
I shall hear the boat as it gains the strand,
I shall pass from sight with the boatman pale,
To the better shore of the spirit land.
I shall know the loved who have gone before,
And joyfully sweet will the meeting be,
When over the river, the peaceful river,
The angel of death shall carry me.
Waiting—Afield at Dusk
by Robert Frost

What things for dream there are when spectre-like,
Moving among tall haycocks lightly piled,
I enter alone upon the stubble field,
From which the laborers' voices late have died,
And in the antiphony of afterglow
And rising full moon, sit me down
Upon the full moon's side of the first haycock
And lose myself amid so many alike.

I dream upon the opposing lights of the hour,
Preventing shadow until the moon prevail;
I dream upon the night-hawks peopling heaven,
Each circling each with vague unearthly cry,
Or plunging headlong with fierce twang afar;
And on the bat's mute antics, who would seem
Dimly to have made out my secret place,
Only to lose it when he pirouettes,
And seek it endlessly with purblind haste;
On the last swallow's sweep; and on the rasp
In the abyss of odor and rustle at my back,
That, silenced by my advent, finds once more,
After an interval, his instrument,

And tries once—twice—and thrice if I be there;
And on the worn book of old-golden song
I brought not here to read, it seems, but hold
And freshen in this air of withering sweetness;
But on the memory of one absent most,
For whom these lines when they shall greet her eyes.
Watching for Papa
by Anonymous

She always stood upon the steps
Just by the cottage door,
Waiting to kiss me when I came
Each night home from the store.
Her eyes were like two glorious stars,
Dancing in heaven's own blue—
"Papa," she'd call like a wee bird,
"I's looten out for oo!"
Alas! how sadly do our lives
Change as we onward roam!
For now no birdie voice calls out
To bid me welcome home.
No little hands stretched out for me,
No blue eyes dancing bright,
No baby face peeps from the door
When I come home at night.
And yet there's comfort in the thought
That when life's toil is o'er,
And passing through the sable flood
I gain the brighter shore,
My little angel at the gate,
With eyes divinely blue,
Will call with birdie voice, "Papa,
I's looten out for oo!"
Song
by Richard Le Gallienne

She's somewhere in the sunlight strong,
Her tears are in the falling rain,
She calls me in the wind's soft song,
And with the flowers she comes again.
Yon bird is but her messenger,
The moon is but her silver car;
Yea! sun and moon are sent by her,
And every wistful waiting star.
The Awakening
by James Weldon Johnson

I dreamed that I was a rose
That grew beside a lonely way,
Close by a path none ever chose,
And there I lingered day by day.
Beneath the sunshine and the show'r
I grew and waited there apart,
Gathering perfume hour by hour,
And storing it within my heart,
Yet, never knew,
Just why I waited there and grew.

I dreamed that you were a bee
That one day gaily flew along,
You came across the hedge to me,
And sang a soft, love-burdened song.
You brushed my petals with a kiss,
I woke to gladness with a start,
And yielded up to you in bliss
The treasured fragrance of my heart;
And then I knew
That I had waited there for you.
Patience
by D. H. Lawrence

A wind comes from the north
Blowing little flocks of birds
Like spray across the town,
And a train, roaring forth,
Rushes stampeding down
With cries and flying curds
Of steam, out of the darkening north.

Whither I turn and set
Like a needle steadfastly,
Waiting ever to get
The news that she is free;
But ever fixed, as yet,
To the lode of her agony.
Poems About Waiting for Someone You Love
In The Hall
by Kate Louise Wheeler

In the brilliant hall I waited,
'Mong the merry moving throng;
And I thought he was belated,
For it seemed I waited long.
Music mingled with the laughter,
Like a hush from Dreamland sent;
And the dancers followed after,
While the moments came and went.
Manly faces smiled a greeting,
Tender glances woke love's song;
But my heart tho' wildly beating,
To one only did belong.
Soon he touched me on the shoulder,
While his head to mine he bent;
And tho' other looks grew colder,
Yet my soul was quite content.
Not In Vain I Waited
by Jean Ingelow

She was but a child, a child,
And I a man grown;
Sweet she was, and fresh, and wild,
And, I thought, my own.
What could I do? The long grass groweth,
The long wave floweth with a murmur on:
The why and the wherefore of it all who knoweth?
Ere I thought to lose her she was grown – and gone.
This day or that day in warm spring weather.
The lamb that was tame will yearn to break its tether.
"But if the world wound thee," I said, "come back to me,
Down in the dell wishing – wishing, wishing for thee."

The dews hang on the white may,
Like a ghost it stands,
All in the dusk before day
That folds the dim lands:

Dark fell the skies when once belated,
Sad, and sorrow-fated, I missed the sun;
But wake, heart, and sing, for not in vain I waited.
O clear, O solemn dawning, lo, the maid is won!
Sweet dews, dry early on the grass and clover,
Lest the bride wet her feet while she walks over;
Shine to-day, sunbeams, and make all fair to see:
Down the dell she's coming – coming, coming with me.
With A Difference
by Juliana Horatia Ewing

I'm weary waiting here,
The chill east wind is sighing,
The autumn tints are sere,
The summer flowers are dying.
The river's sullen way
Winds on through vacant meadows,
The dying light of day
Strives vainly with the shadows.

A footstep stirs the leaves!
The faded fields seem brighter,
The sunset gilds the sheaves,
The low'ring clouds look lighter.
The river sparkles by,
Not all the flowers are falling,
There's azure in the sky,
And thou, my love, art calling.
The Gardener
by Arthur Quiller-Couch

I
The gardener stands in his bower-door,
With a primrose in his hand,
And by there came a leal maiden
As jimp as a willow wand.

II
'O lady, can you fancy me,
For to be my bride?
Ye'se get a' the flowers in my garden
To be to you a weed.

III
'The lily white sall be your smock
Becomes your body best;
Your head sall be busk'd wi' gillyflower
And the primrose in your breast.

IV
'Your gown sall be the sweet-william,
Your coat the camovine,
Your apron a' the salluds neat
That taste baith sweet and fine.

V
'Your stockings sall be o' the braid kail-blade,
That is baith braid and lang;
And narrow, narrow at the cute,
And braid, braid at the brawn.

VI
'Your gloves sall be the marigold,
All glittering to your hand,
Well spread o'er wi' the blue blaewort
That grows amang corn-land.'—

VII
'O fare ye well, young man,' she says,
'Farewell, and I bid adieu;
If you can fancy me,' she says,
'O I cannot fancy you.

VIII
'Sin ye've provided a weed for me
Amang the summer flowers,
Then I'se provide anither for you
Amang the winter showers.—

IX
'The new-fa'n snaw to be your smock
Becomes your body best;
An' your head sall be wound wi' the eastern wind,
An' the cauld rain on your breast.'
The Two Waitings
by John White Chadwick

I.

Dear hearts, you were waiting a year ago
For the glory to be revealed;
You were wondering deeply, with bated breath,
What treasure the days concealed.

O, would it be this, or would it be that?
Would it be girl or boy?
Would it look like father or mother most?
And what should you do for joy?

And then, one day, when the time was full,
And the spring was coming fast,
The tender grace of a life outbloomed,
And you saw your baby at last.

Was it or not what you had dreamed?
It was, and yet it was not;
But O, it was better a thousand times
Than ever you wished or thought.

II.

And now, dear hearts, you are waiting again,
While the spring is coming fast;
For the baby that was a future dream
Is now a dream of the past:

A dream of sunshine, and all that's sweet;
Of all that is pure and bright;
Of eyes that were blue as the sky by day,
And as clear as the stars by night.

You are waiting again for the fulness of time,
And the glory to be revealed;
You are wondering deeply with aching hearts
What treasure is now concealed.

O, will she be this, or will she be that?
And what will there be in her face
That will tell you sure that she is your own,
When you meet in the heavenly place?

As it was before, it will be again,
Fashion your dream as you will;
When the veil is rent, and the glory is seen,
It will more than your hope fulfil.
A Forecast
by Archibald Lampman

What days await this woman, whose strange feet
Breathe spells, whose presence makes men dream like wine,
Tall, free and slender as the forest pine,
Whose form is moulded music, through whose sweet
Frank eyes I feel the very heart's least beat,
Keen, passionate, full of dreams and fire:
How in the end, and to what man's desire
Shall all this yield, whose lips shall these lips meet?

One thing I know: if he be great and pure,
This love, this fire, this beauty shall endure;
Triumph and hope shall lead him by the palm:
But if not this, some differing thing he be,
That dream shall break in terror; he shall see
The whirlwind ripen, where he sowed the calm.
A Forest Rendezvous
by William Stanley Braithwaite

They said someone was waiting;
And at the trysting oak
Sudden enchanting voices
Leaf-lightly spoke.
Daylong she had been coming,
And all the forest sang
Of beauty: elfin-softly
The bluebells rang.
Nightlong she was in shadow,
She who went away
As the moon does in the silver
Veils of day.
I see no course to follow,
Alas, nor where to find
The silver way she vanished,
Being blind.
From "The Songs of Bilitis"LXXXII. Waiting (Horace Manchester Brown, Translator)
by Pierre Louÿs

The sun has passed the whole of the night among the dead while I wait for her, seated upon my bed, weak with watching.
The wick of the exhausted lamp has burned even to the end.
She will never come again—the last star fades. I know she will never return.
I know even the name that I hate. Nevertheless I wait still.
Oh, that she would come now! Yes, that she would come, her hair disordered and without roses, her robes rumpled, soiled, and awry, her tongue dry, and her eyelids black!
As soon as she shall open the door, I will say to her … But, her she is … It is her robe that I shall touch. Her hands. Her hair. Her skin! I kiss her with unquestioning lips, and I weep
You Would Have Understood Me
by Ernest Dowson

You would have understood me, had you waited;
I could have loved you, dear! as well as he:
Had we not been impatient, dear! and fated
Always to disagree.
What is the use of speech? Silence were fitter:
Lest we should still be wishing things unsaid.
Though all the words we ever spake were bitter,
Shall I reproach you, dead?
Nay, let this earth, your portion, likewise cover
All the old anger, setting us apart:
Always, in all, in truth was I your lover;
Always, I held your heart.
I have met other women who were tender,
As you were cold, dear! with a grace as rare.
Think you, I turned to them, or made surrender,
I who had found you fair?
Had we been patient, dear! ah, had you waited,
I had fought death for you, better than he:
But from the very first, dear! we were fated
Always to disagree.
Late, late, I come to you, now death discloses
Love that in life was not to be our part:
On your low lying mound between the roses,
Sadly I cast my heart.
I would not waken you: nay! this is fitter;
Death and the darkness give you unto me;
Here we who loved so, were so cold and bitter,
Hardly can disagree.
Waiting for the Grapes
by William Maginn

That I love thee, charming maid, I a thousand times have said,
And a thousand times more I have sworn it,
But 't is easy to be seen in the coldness of your mien
That you doubt my affection—or scorn it.
Ah me!

Not a single grain of sense is in the whole of these pretences
For rejecting your lover's petitions;
Had I windows in my bosom, O, how gladly I' d expose 'em,
To undo your fantastic suspicions!
Ah me!

You repeat I 've known you long, and you hint I do you wrong,
In beginning so late to pursue ye;
But 't is folly to look glum because people did not come
Up the stairs of your nursery to woo ye.
Ah me!

In a grapery one walks without looking at the stalks,
While the bunches are green that they 're bearing:
All the pretty little leaves that are dangling at the eaves
Scarce attract e'en a moment of staring.
Ah me!

But when time has swelled the grapes to a richer style of shapes,
And the sun has lent warmth to their blushes,
Then to cheer us and to gladden, to chant us and to madden,
Is the ripe ruddy glory that rushes.
Ah me!

O, 't is then that mortals pant while they gaze on Bacchus' plant.—
O, 't is then,—will my simile serve ye?
Should a damsel fair repine, though neglected like a vine?
Both erelong shall turn heads topsy-turvy.
Ah me!
XXXIV
by Emily Dickinson

What if I say I shall not wait?
What if I burst the fleshly gate
And pass, escaped, to thee?
What if I file this mortal off,
See where it hurt me,—that 's enough,—
And wade in liberty?
They cannot take us any more,—
Dungeons may call, and guns implore;
Unmeaning now, to me,
As laughter was an hour ago,
Or laces, or a travelling show,
Or who died yesterday!
At a Bridal
by Thomas Hardy

When you paced forth, to wait maternity,
A dream of other offspring held my mind,
Compounded of us twain as Love designed;
Rare forms, that corporate now will never be!
Should I, too, wed as slave to Mode's decree,
And each thus found apart, of false desire,
A stolid line, whom no high aims will fire
As had fired ours could ever have mingled we;
And, grieved that lives so matched should miscompose,
Each mourn the double waste; and question dare
To the Great Dame whence incarnation flows,
Why those high-purposed children never were:
What will she answer? That she does not care
If the race all such sovereign types unknows.
Queen Henrietta Maria
by Oscar Wilde

In the lone tent, waiting for victory,
She stands with eyes marred by the mists of pain,
Like some wan lily overdrenched with rain:
The clamorous clang of arms, the ensanguined sky,
War's ruin, and the wreck of chivalry,
To her proud soul no common fear can bring:
Bravely she tarrieth for her Lord the King,
Her soul a-flame with passionate ecstasy.
O Hair of Gold! O Crimson Lips! O Face
Made for the luring and the love of man!
With thee I do forget the toil and stress,
The loveless road that knows no resting place,
Time's straitened pulse, the soul's dread weariness,
My freedom and my life republican!
The Mill
by Edwin Arlington Robinson

The Miller's wife had waited long,
The tea was cold, the fire was dead;
And there might yet be nothing wrong
In how he went and what he said:
"There are no millers any more,"
Was all that she heard him say;
And he had lingered at the door
So long that it seemed yesterday.
Sick with a fear that had no form
She knew that she was there at last;
And in the mill there was a warm
And mealy fragrance of the past.
What else there was would only seem
To say again what he had meant;
And what was hanging from a beam
Would not have heeded where she went.
And if she thought it followed her,
She may have reasoned in the dark
That one way of the few there were
Would hide her and would leave no mark:
Black water, smooth above the weir
Like starry velvet in the night,
Though ruffled once, would soon appear
The same as ever to the sight.
To —-
by Henry Kendall

Ah, often do I wait and watch,
And look up, straining through the Real
With longing eyes, my friend, to catch
Faint glimpses of your white Ideal.

I know she loved to rest her feet
By slumbrous seas and hidden strand;
But mostly hints of her I meet
On moony spots of mountain land.

I've never reached her shining place,
And only cross at times a gleam;
As one might pass a fleeting face
Just on the outside of a Dream.

But you may climb, her happy Choice!
She knows your step, the maiden true,
And ever when she hears your voice,
She turns and sits and waits for you.

How sweet to rest on breezy crest
With such a Love, what time the Morn
Looks from his halls of rosy rest,
Across green miles of gleaming corn!

How sweet to find a leafy nook,
When bees are out, and Day burns mute,
Where you may hear a passion'd brook
Play past you, like a mellow flute!

Or, turning from the sunken sun,
On fields of dim delight to lie
To close your eyes and muse upon
The twilight's strange divinity!

Or through the Night's mysterious noon,
While Sound lies hushed among the trees,
To sit and watch a mirror'd moon
Float over silver-sleeping seas!

Oh, vain regret! why should I stay
To think and dream of joys unknown?
You walk with her from day to day,
I faint afar off and alone.
Song in Time of Waiting
by Edward Shanks

Because the days are long for you and me,
I make this song to lighten their slow time,
So that the weary waiting fruitful be
Or blossomed only by my limping rhyme.
The days are very long
And may not shortened be by any chime
Of measured words or any fleeting song.
Yet let us gather blossoms while we wait
And sing brave tunes against the face of fate.

Day after day goes by: the exquisite
Procession of the variable year,
Summer, a sheaf with flowers bound up in it,
And autumn, tender till the frosts appear
And dry the humid skies;
And winter following on, aloof, austere,
Clad in the garments of a frore sunrise;
And spring again. May not too many a spring
Make both our voices tremble as we sing!

The days are empty, empty, and the nights
Are cold and void; there is no single gleam
Across the space unpeopled of delights,
Save only now and then some thin-blood dream,
Some stray of summer weather;
The tedious hours like slow-foot laggarts seem,
When you and I, my love, are not together
And when I hold you in my arms at last
The minutes go like April cloudlets past.

And yet no hidden charm, no desperate spell
Can make these minutes longer, those less long:
No force there is that yearning can impel
Against the callous years which do us wrong.
No words, no whispered rune,
No witchery and no Thessalian song
Can make that far-off, misty day more soon.
The bravest tune, the most courageous rhyme
Fall broken from the bastions of time.

A long and dusty road it is to tread;
Few are the wayside flowers and far apart
And are no sooner plucked than withered,
When yearning heart is torn from yearning heart.
A weary road it is
And yet far off I see clear waters start
And clean sweet grass and tangled traceries
Of whispering leaves, that laugh to see us come,
And there one day … one day shall be our home.

The day will come. O dearest, do not doubt!
It is not born as yet but I shall see
Some day the fearless sunrise flashing out
And know the night will give you up to me.
O heart, my heart, be glad,
Because the time will come at last when we
Shall leave all grief and unlearn all things sad
And know the joy than which none sweeter is
And I shall sing a happier song than this.
Reverie: Zahir-u-Din
by Laurence Hope

Alone, I wait, till her twilight gate
The Night slips quietly through,
With shadow and gloom, and purple bloom,
Flung over the Zenith blue.

Her stars that tremble, would fain dissemble
Light over lovers thrown, –
Her hush and mystery know no history
Such as day may own.
Day has record of pleasure and pain,
But things that are done by Night remain
For ever and ever unknown.

For a thousand years, 'neath a thousand skies,
Night has brought men love;
Therefore the old, old longings rise
As the light grows dim above.

Therefore, now that the shadows close,
And the mists weird and white,
While Time is scented with musk and rose;
Magic with silver light.

I long for love; will you grant me some?
Day is over at last.
Come! as lovers have always come,
Through the evenings of the Past.
Swiftly, as lovers have always come,
Softly, as lovers have always come
Through the long-forgotten Past.
An Invitation
by Robert Fuller Murray

Dear Ritchie, I am waiting for the signal word to fly,
And tell me that the visit which has suffered such belating
Is to be a thing of now, and no more of by-and-by.
Dear Ritchie, I am waiting.

The sea is at its bluest, and the Spring is new creating
The woods and dens we know of, and the fields rejoicing lie,
And the air is soft as summer, and the hedge-birds all are mating.

The Links are full of larks' nests, and the larks possess the sky,
Like a choir of happy spirits, melodiously debating,
All is ready for your coming, dear Ritchie–yes, and I,
Dear Ritchie, I am waiting.
Waiting
by Madison Julius Cawein

Come to the hills, the woods are green –
The heart is high when LOVE is sweet –
There is a brook that flows between
Two mossy trees where we can meet,
Where we can meet and speak unseen.

I hear you laughing in the lane –
The heart is high when LOVE is sweet –
The clover smells of sun and rain
And spreads a carpet for our feet,
Where we can sit and dream again.

Come to the woods, the dusk is here –
The heart is high when LOVE is sweet –
A bird upon the branches near
Sets music to our hearts' glad beat,
Our hearts that beat with something dear.

I hear your step; the lane is passed; –
The heart is high when LOVE is sweet –
The little stars come bright and fast,
Like happy eyes to see us greet,
To see us greet and kiss at last.
Sonnet
by Thomas Runciman

Despairless! Hopeless! Quietly I wait
On these unpeopled tracks the happy close
Of Day, whose advent rang with noise elate,
Whose later stage was quick with mirthful shows
And clasping loves, with hate and hearty blows,
And dreams of coming gifts withheld by Fate
From morrow unto morrow, till her great
Dread eyes 'gan tell of other gifts than those,
And her advancing wings gloomed like a pall;
Her speech foretelling joy became a dirge
As piteous as pitiless; and all
My company had passed beyond the verge
And lost me ere Fate raised her blinding wings….
Hark! through the dusk a bird "at heaven's gate sings."
Go Where Glory Waits Thee
by Thomas Moore

Go where glory waits thee,
But while fame elates thee,
Oh! still remember me.
When the praise thou meetest
To thine ear is sweetest,
Oh! then remember me.
Other arms may press thee,
Dearer friends caress thee,
All the joys that bless thee,
Sweeter far may be;
But when friends are nearest,
And when joys are dearest,
Oh! then remember me!

When, at eve, thou rovest
By the star thou lovest,
Oh! then remember me.
Think, when home returning,
Bright we've seen it burning,
Oh! thus remember me.
Oft as summer closes,
When thine eye reposes
On its lingering roses,
Once so loved by thee,
Think of her who wove them,
Her who made thee love them,
Oh! then, remember me.

When, around thee dying,
Autumn leaves are lying,
Oh! then remember me.
And, at night, when gazing
On the gay hearth blazing,
Oh! still remember me.
Then should music, stealing
All the soul of feeling,
To thy heart appealing,
Draw one tear from thee;
Then let memory bring thee
Strains I used to sing thee,–
Oh! then remember me.
Waiting at the Gate
by John Hartley

Draw closer to my side to-night,
Dear wife, give me thy hand,
My heart is sad with memories
Which thou canst understand,
Its twenty years this very day,
I know thou minds it well,
Since o'er our happy wedded life
The heaviest trouble fell.

We stood beside the little cot,
But not a word we said;
With breaking hearts we learned, alas,
Our little Claude was dead,
He was the last child born to us,
The loveliest, – the best,
I sometimes fear we loved him more
Than any of the rest.

We tried to say "Thy will be done,"
We strove to be resigned;
But all in vain, our loss had left
Too deep a wound behind.
I saw the tears roll down thy cheek,
And shared thy misery,
But could not speak a soothing word,
I could but grieve with thee.

He looked so calm, so sweet, so fair
Why should we stand and weep?
Death had but paused a moment there,
And put our pet to sleep.
The weary hours crept sadly on,
Until the burial day;
Then in the deep, cold, gravel grave,
We saw him laid away.

His little bed was taen apart,
His toys put out of sight;
His brother and his sister soon
Grew gay again and bright.
But we, dear wife, we ne'er threw off,
The sorrow o'er us cast;
And even yet, at times, we grieve,
Though twenty years have passed.

We know he's in a better land,
A heaven where all is bliss;
Nor would we try if we'd the power
To bring him back to this.
Draw closer to my side, dear wife,
And wipe away that tear,
Heaven does not seem so far away,
I seem to feel him near.

He'll come no more with us to dwell,
For our life's lamp burns dim;
But He who doeth all things well,
Will draw us up to Him.
Come closer, wife, let us not part,
We have not long to wait;
A something whispers to my heart,
"Claude's waiting at the Gate."
Good-Bye, Pierrette
by Theodosia Garrison

Good-bye, Pierrette. The new moon waits
Like some shy maiden at the gates
Of rose and pearl, to watch us stand
This little moment, hand in hand–
Nor one red rose its watch abates.

The low wind through your garden prates
Of one this twilight desolates.
Ah, was it this your roses planned?
Good-bye, Pierrette.

Oh, merriest of little mates,
No sadder lover hesitates
Beneath this moon in any land;
Nor any roses, watchful, bland,
Look on a sadder jest of Fate's.
Good-bye, Pierrette.
The Slave
by Madison Julius Cawein

He waited till within her tower
Her taper signalled him the hour.

He was a prince both fair and brave.
What hope that he would love her slave!

He of the Persian dynasty;
And she a Queen of Araby!

No Peri singing to a star
Upon the sea were lovelier….

I helped her dropp the silken rope.
He clomb, aflame with love and hope.

I drew the dagger from my gown
And cut the ladder, leaning down.

Oh, wild his face, and wild the fall:
Her cry was wilder than them all.

I heard her cry; I heard him moan;
And stood as merciless as stone.

The eunuchs came: fierce scimitars
Stirred in the torch-lit corridors.

She spoke like one who speaks in sleep,
And bade me strike or she would leap.

I bade her leap: the time was short:
And kept the dagger for my heart.

She leapt…. I put their blades aside,
And smiling in their faces – died.
Waiting
by Marietta Holley

I know not where you wait for me in all your maiden sweetness,
Sweet soul in whom my life will find its rest, its full completeness;
But somewhere you await me, Fate will lead us to each other,
As roses know the sunlight, so shall we know one another.

Dear heart, what are you doing in this twilight's purple splendor,
Do you tend your dewy flowers with fingers white and slender,
Heavy, odor-laden branches in blessing bent above you,
Fond lilies kneeling at your feet, winds murmuring they love you?

Mayhap, your heart in maiden peace is like a closed bud sleeping,
Wrapped in pure folds of saintly thought, its tender freshness keeping.
Yet like a dream that comes in sleep, your soul sweet quiet breaking,
Is a thought of me, my darling, that shall come true on waking.

Perchance you turn from passionate vows, words wild with love's sweet madness,
With soft eyes looking far sway, in yearning trust and sadness;
A look that tells his alien soul how widely you are parted,
Though he knows not whom your rapt eyes seek, my sweet, my loving-hearted.

Oh, the world is rough; the heart against its sneers, its cold derision,
Locks all its better feelings, making it a gloomy prison;
But your hand, my angel, shall unlock its rocky, dust-strewn portal,
Your smile shall rouse its dying dreams of good to life immortal.

You will make me better, purer, for love, the true refiner,
Burning out the baser passions, will kindle the diviner,
Will plead and wind my spirit, not to shame its heavenly station,
You will trust me, and that trust will prove my tempted soul's salvation.

God keep you tenderly, my life's dear hope and unseen blessing;
Oh, night wind, touch her tresses till I come with fond caressing,
Thy crown of pearl-linked light, oh, royal moon stoop down and give her,
Till queen of love's own kingdom, I crown her mine forever.
Impatience
by Ella Wheeler Wilcox

How can I wait until you come to me?
The once fleet mornings linger by the way;
Their sunny smiles touched with malicious glee
At my unrest, they seem to pause, and play
Like truant children, while I sigh and say,
How can I wait?

How can I wait? Of old, the rapid hours
Refused to pause or loiter with me long;
But now they idly fill their hands with flowers,
And make no haste, but slowly stroll among
The summer blooms, not heeding my one song,
How can I wait?

How can I wait? The nights alone are kind;
They reach forth to a future day, and bring
Sweet dreams of you to people all my mind;
And time speeds by on light and airy wing.
I feast upon your face, I no more sing,
How can I wait?

How can I wait? The morning breaks the spell
A pitying night has flung upon my soul.
You are not near me, and I know full well
My heart has need of patience and control;
Before we meet, hours, days and weeks must roll.
How can I wait?

How can I wait? Oh, love, how can I wait
Until the sunlight of your eyes shall shine
Upon my world that seems so desolate?
Until your hand-clasp warms my blood like wine;
Until you come again, oh, Love of mine,
How can I wait?
Ojira, to Her Lover
by Laurence Hope

I am waiting in the desert, looking out towards the sunset,
And counting every moment till we meet.
I am waiting by the marshes and I tremble and I listen
Till the soft sands thrill beneath your coming feet.

Till I see you, tall and slender, standing clear against the skyline
A graceful shade across the lingering red,
While your hair the breezes ruffle, turns to silver in the twilight,
And makes a fair faint aureole round your head.

Far away towards the sunset I can see a narrow river,
That unwinds itself in red tranquillity;
I can hear its rippled meeting, and the gurgle of its greeting,
As it mingles with the loved and long sought sea.

In the purple sky above me showing dark against the starlight,
Long wavering flights of homeward birds fly low,
They cry each one to the other, and their weird and wistful calling,
Makes most melancholy music as they go.

Oh, my dearest hasten, hasten! It is lonely here. Already
Have I heard the jackals' first assembling cry,
And among the purple shadows of the mangroves and the marshes
Fitful echoes of their footfalls passing by.

Ah, come soon! my arms are empty, and so weary for your beauty,
I am thirsty for the music of your voice.
Come to make the marshes joyous with the sweetness of your presence,
Let your nearing feet bid all the sands rejoice!

My hands, my lips are feverish with the longing and the waiting
And no softness of the twilight soothes their heat,
Till I see your radiant eyes, shining stars beneath the starlight,
Till I kiss the slender coolness of your feet.

Ah, loveliest, most reluctant, when you lay yourself beside me
All the planets reel around me – fade away,
And the sands grow dim, uncertain, – I stretch out my hands towards you
While I try to speak but know not what I say!

I am faint with love and longing, and my burning eyes are gazing
Where the furtive Jackals wage their famished strife,
Oh, your shadow on the mangroves! and your step upon the sandhills,
This is the loveliest evening of my Life!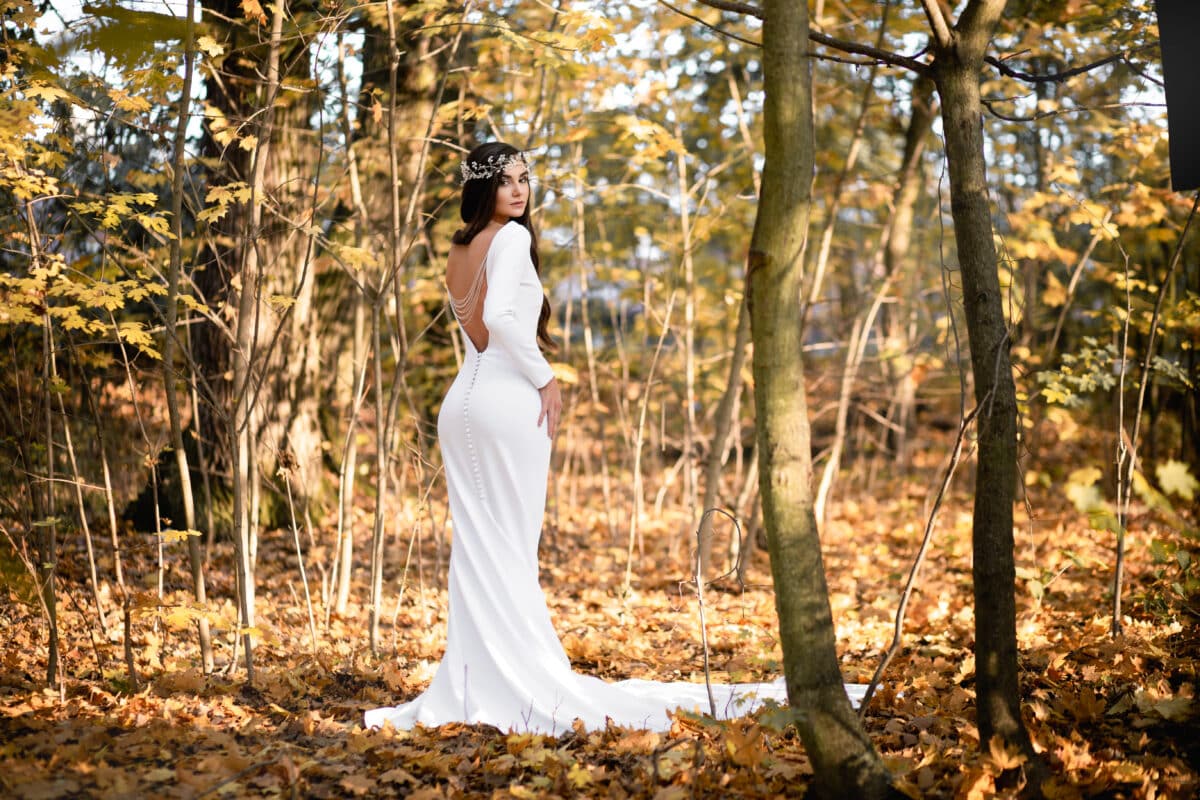 Waiting and Wishing
by Henry Kendall

I loiter by this surging sea,
Here, by this surging, sooming sea,
Here, by this wailing, wild-faced sea,
Dreaming through the dreamy night;
Yearning for a strange delight!
Will it ever, ever, ever fly to me,
By this surging sea,
By this surging, sooming sea,
By this wailing, wild-faced sea?

I know some gentle spirit lives,
Some loving, lonely spirit lives,
Some melancholy spirit lives,
Walking o'er the earth for me,
Searching round the world for me!
Will she ever, ever, ever hither come?
Where the waters roam,
Where the sobbing waters roam!
Where the raving waters roam!

All worn and wasted by the storms,
All gapped and fractured by the storms,
All split and splintered by the storms,
Overhead the caverns groan,
Gloomy, ghastly caverns groan! –
Will she ever, ever, ever fill this heart?
Peace, O longing heart!
Peace, O longing, beating heart!
Peace, O beating, weary heart!
Of Him That Was Ready To Perish
by Christina Georgina Rossetti

Lord, I am waiting, weeping, watching for Thee:
My youth and hope lie by me buried and dead,
My wandering love hath not where to lay its head
Except Thou say "Come to Me."

My noon is ended, abolished from life and light,
My noon is ended, ended and done away,
My sun went down in the hours that still were day,
And my lingering day is night.

How long, O Lord, how long in my desperate pain
Shall I weep and watch, shall I weep and long for Thee?
Is Thy grace ended, Thy love cut off from me?
How long shall I long in vain?

O God Who before the beginning hast seen the end,
Who hast made me flesh and blood, not frost and not fire,
Who hast filled me full of needs and love and desire
And a heart that craves a friend,

Who hast said "Come to Me and I will give thee rest,"
Who hast said "Take on thee My yoke and learn of Me,"
Who calledst a little child to come to Thee
And pillowedst John on Thy breast;

Who spak'st to women that followed Thee sorrowing,
Bidding them weep for themselves and weep for their own;
Who didst welcome the outlaw adoring Thee all alone,
And plight Thy word as a King, –

By Thy love of these and of all that ever shall be,
By Thy love of these and of all the born and unborn,
Turn Thy gracious eyes on me and think no scorn
Of me, not even of me.

Beside Thy Cross I hang on my cross in shame,
My wounds, weakness, extremity cry to Thee:
Bid me also to Paradise, also me
For the glory of Thy Name.
A Love Song
by Virna Sheard

Oh haste, my Sweet! Impatient now I wait,
The crescent moon swings low, it groweth late,
A night bird sings, of Life, and Love, and Fate!

Oh haste, my Sweet! Youth and its gladness goes,
Joy hath one summer time, like to the rose,
Love only lives through all the winter snows.

Then haste, my Sweet! These hours are all our own,
And see! A rose leaf on the night breeze blown!
For thee I wait–for thee I wait alone!
Waiting In Faith
by Michelangelo di Lodovico Buonarroti Simoni

Se nel volto per gli occhi

If through the eyes the heart speaks clear and true,
I have no stronger sureties than these eyes
For my pure love. Prithee let them suffice,
Lord of my soul, pity to gain from you.
More tenderly perchance than is my due,
Your spirit sees into my heart, where rise
The flames of holy worship, nor denies
The grace reserved for those who humbly sue.
Oh, blessed day when you at last are mine!
Let time stand still, and let noon's chariot stay;
Fixed be that moment on the dial of heaven!
That I may clasp and keep, by grace divine,
Clasp in these yearning arms and keep for aye
My heart's loved lord to me desertless given!
Godspeed
by John Greenleaf Whittier

Outbound, your bark awaits you. Were I one
Whose prayer availeth much, my wish should be
Your favoring trad-wind and consenting sea.
By sail or steed was never love outrun,
And, here or there, love follows her in whom
All graces and sweet charities unite,
The old Greek beauty set in holier light;
And her for whom New England's byways bloom,
Who walks among us welcome as the Spring,
Calling up blossoms where her light feet stray.
God keep you both, make beautiful your way,
Comfort, console, and bless; and safely bring,
Ere yet I make upon a vaster sea
The unreturning voyage, my friends to me.
A Song. Written in an Album
by Abram Joseph Ryan

Pure faced page! waiting so long
To welcome my muse and me;
Fold to thy breast, like a mother, the song
That floats from my spirit to thee.

And song! sound soft as the streamlet sings,
And sweet as the Summer's birds,
And pure and bright and white be the wings
That will waft thee into words.

Yea! fly as the sea-birds fly over the sea
To rest on the far-off beach,
And breathe forth the message I trust to thee,
Tear toned on the shores of speech.

But ere you go, dip your snowy wing
In a wave of my spirit's deep —
In a wave that is purest — then haste and bring
A song to the hearts that weep.

Oh! bring it, and sing it — its notes are tears;
Its octaves, the octaves of grief;
Who knows but its tones in the far-off years
May bring to the lone heart relief?

Yea! bring it, and sing it — a worded moan
That sweeps thro' the minors of woe,
With mystical meanings in every tone,
And sounds like the sea's lone flow.

And the thoughts take the wings of words, and float
Out of my spirit to thee;
But the song dies away into only one note,
And sounds but in only one key.

And the note! 'tis the wail of the weariest wave
That sobs on the loneliest shore;
And the key! never mind, it comes out of a grave;
And the chord! — 'tis a sad "nevermore".

And just like the wavelet that moans on the beach,
And, sighing, sinks back to the sea,
So my song — it just touches the rude shores of speech,
And its music melts back into me.

Yea, song! shrink back to my spirit's lone deep,
Let others hear only thy moan —
But I — I forever shall hear the grand sweep
Of thy mighty and tear-burdened tone.

Sweep on, mighty song! — sound down in my heart
As a storm sounding under a sea;
Not a sound of thy music shall pass into art,
Nor a note of it float out from me.
My Lady Waits for Me
by George Pope Morris

My lady waits!–'Tis now the hour
When morn unbars her gates!–
My vessel glides beneath the tower
Where now my lady waits.
Her signal flutters from the wall,
Above the friendly sea!
I life but to obey her call!
My lady waits for me.
My lady waits–for me she waits,
While morning opes her golden gates.

My lady waits!–No fairer flower
E'er deck'd the floral grove,
Than she, the pride of hall and bower,
The lady of my love!
The eastern hills are flecked with light,
The land-breeze curls the sea!
By love and truth sustained, for flight,
My lady waits for me.
My lady waits–for me she waits,
While morning opes her golden gates.
Say Something To Me
by James Whitcomb Riley

Say something to me! I've waited so long–
Waited and wondered in vain;
Only a sentence would fall like a song
Over this listening pain–
Over a silence that glowers and frowns,–
Even my pencil to-night
Slips in the dews of my sorrow and wounds
Each tender word that I write.

Say something to me–if only to tell
Me you remember the past;
Let the sweet words, like the notes of a bell,
Ring out my vigil at last.
O it were better, far better than this
Doubt and distrust in the breast,–
For in the wine of a fanciful kiss
I could taste Heaven, and–rest.

Say something to me! I kneel and I plead,
In my wild need, for a word;
If my poor heart from this silence were freed,
I could soar up like a bird
In the glad morning, and twitter and sing,
Carol and warble and cry
Blithe as the lark as he cruises awing
Over the deeps of the sky.
Somewhere
by Pamela S. Vining

I.
Somewhere, I know, there waits for me
A home that mocks the pomp of Earth,
Eye hath not seen its majesty,
Nor heart conceived its priceless worth, –
Talk not of crystal, gems, or gold,
Or towers that flame in changeless light,
Imagination, weak and cold,
Faints far below the unmeasured height!
And through its open doors for aye,
As ages after ages glide,
Without a moment's pause or stay,
Flows grandly in the living tide –
Brothers, redeemed ones, pressing home
From every clime, from every shore,
Beneath that fair celestial dome
Meet to be parted nevermore!

II.
Somewhere, I know, there waits for me
A holy, tranquillized repose,
Calmer than summer noontides be,
Softer than twilight's tenderest close –
Peace, deeper than the peace that stole
O'er the vexed Galilean flood,
When One, Almighty to control,
Breathed o'er it the still "peace" of God.
To break that calm, no throbbing pain
May ever come, no chilling fears,
No hopes unreached, no yearnings vain,
No love-light quenched in sorrow's tears;
But, while eternal ages glide,
That hallowed peace without alloy
Shall still increase, and still abide,
A deepening fount of holiest joy.

III.
Somewhere, I know, there wait for me
Sweet tones that wander back betimes
Through the charmed gates of Memory,
Like far-off swell of Sabbath chimes;
And fair, sweet faces, dimly seen
In the uncertain light of dreams,
And glances, tender and serene
As star-beams mirrored soft in streams; –
They wait for me who long have missed,
From the lone paths I since have pressed,
The hands I clasped, the lips I kissed,
The loves that life's young morning blessed, –
Wait long, while still, through mist and tears
I darkly wend my pilgrim way,
Until for me the dawn appears
And night gives place to perfect day

IV.
Somewhere, I know, in brighter lands,
ONE waits – "the Fairest of the Fair" –
With loving words and gentle hands,
To welcome all who gather there.
"Father, I will," we heard Him say,
"That those whom thou hast given me
Be with me where I am, that they
My glory evermore may see!"
And there, without a veil between,
The sweetness of His face to hide,
Him whom I've loved yet never seen,
I shall behold well satisfied –
And, viewing Him, shall sweetly be
Transformed into His image bright,
And through a glad Eternity
Walk in His love's unclouded light!
A Ballade Of Waiting
by Archibald Lampman

No girdle hath weaver or goldsmith wrought
So rich as the arms of my love can be;
No gems with a lovelier lustre fraught
Than her eyes, when they answer me liquidly.
Dear lady of love, be kind to me
In days when the waters of hope abate,
And doubt like a shimmer on sand shall be,
In the year yet, Lady, to dream and wait.

Sweet mouth, that the wear of the world hath taught
No glitter of wile or traitorie,
More soft than a cloud in the sunset caught,
Or the heart of a crimson peony;
Oh turn not its beauty away from me;
To kiss it and cling to it early and late
Shall make sweet minutes of days that flee,
In the year yet, Lady, to dream and wait.

Rich hair, that a painter of old had sought
For the weaving of some soft phantasy,
Most fair when the streams of it run distraught
On the firm sweet shoulders yellowly;
Dear Lady, gather it close to me,
Weaving a nest for the double freight
Of cheeks and lips that are one and free,
For the year yet, Lady, to dream and wait.

Envoi.

So time shall be swift till thou mate with me,
For love is mightiest next to fate,
And none shall be happier, Love, than we,
In the year yet, Lady, to dream and wait.
Broken Tryst
by Richard Le Gallienne

Waiting in the woodland, watching for my sweet,
Thinking every leaf that stirs the coming of her feet,
Thinking every whisper the rustle of her gown,
How my heart goes up and up, and then goes down and down.

First it is a squirrel, then it is a dove,
Then a red fox feather-soft and footed like a dream;
All the woodland fools me, promising my love;
I think I hear her talking–'tis but the running stream.

Vowelled talking water, mimicking her voice–
O how she promised she'd surely come to-day!
There she comes! she comes at last! O heart of mine rejoice–
Nothing but a flight of birds winging on their way.

Lonely grows the afternoon, empty grows the world;
Day's bright banners in the west one by one are furled,
Sadly sinks the lingering sun that like a lover rose,
One by one each woodland thing loses heart and goes.

Back along the woodland, all the day is dead,
All the green has turned to gray, and all the gold to lead;
O 'tis bitter cruel, sweet, to treat a lover so:
If only I were half a man . . . I'd let the baggage go.
Cotton Song
by Jean Toomer

Come, brother, come. Lets lift it;
Come now, hew it! roll away!
Shackles fall upon the Judgment Day
But lets not wait for it.

God's body's got a soul,
Bodies like to roll the soul,
Cant blame God if we dont roll,
Come, brother, roll, roll!

Cotton bales are the fleecy way
Weary sinner's bare feet trod,
Softly, softly to the throne of God,
"We aint agwine t wait until th Judgment Day!

Nassur; nassur,
Hump.
Eoho, eoho, roll away!
We aint agwine t wait until th Judgment Day!"

God's body's got a soul,
Bodies like to roll the soul,
Cant blame God is we dont roll,
Come, brother, roll, roll!
The Ballad Of Jakko Hill
by Rudyard Kipling

One moment bid the horses wait,
Since tiffin is not laid till three,
Below the upward path and straight
You climbed a year ago with me.
Love came upon us suddenly
And loosed, an idle hour to kill,
A headless, armless armory
That smote us both on Jakko Hill.

Ah Heaven! we would wait and wait
Through Time and to Eternity!
Ah Heaven! we could conquer Fate
With more than Godlike constancy
I cut the date upon a tree,
Here stand the clumsy figures still:
"10-7-85, A.D."
Damp with the mist of Jakko Hill.

What came of high resolve and great,
And until Death fidelity!
Whose horse is waiting at your gate?
Whose 'rickshaw-wheels ride over me?
No Saint's, I swear; and, let me see
To-night what names your programme fill,
We drift asunder merrily,
As drifts the mist on Jakko Hill.

L'ENVOI.

Princess, behold our ancient state
Has clean departed; and we see
'Twas Idleness we took for Fate
That bound light bonds on you and me.
Amen! Here ends the comedy
Where it began in all good will;
Since Love and Leave together flee
As driven mist on Jakko Hill!
The Here and There
by Kate Louise Wheeler

The Here and There are not so far apart,
As oft' they seem to Sorrow's waiting heart;
The waking love that Here no more shall sleep
Will There the souls in perfect union keep.
God does not mean, tho' Heaven be bright and fair,
To break the strands between the Here and There.
The heart that loves shall love beyond the skies;
The soul that lives shall live in Paradise.
We know that He in joy and peace will keep
Our own and His until we fall asleep.
The same sweet smile, the loving face so fair,
But glorified, awaits our coming There.
To those who trust and patiently endure,
He gives them back, bright, beautiful and pure.
They are not lost to such as you and me
But still shall love us thro' Eternity;—
And from temptation and from earthly care
Shall lead us upward to the Heavenly There.
Remembrance
by Rainer Maria Rilke

Expectant and waiting you muse
On the great rare thing which alone
To enhance your life you would choose:
The awakening of the stone,
The deeps where yourself you would lose.

In the dusk of the shelves, embossed
Shine the volumes in gold and browns,
And you think of countries once crossed,
Of pictures, of shimmering gowns
Of the women that you have lost.

And it comes to you then at last—
And you rise for you are aware
Of a year in the far off past
With its wonder and fear and prayer.
A Winter's Tale
by D. H. Lawrence

Yesterday the fields were only grey with scattered snow,
And now the longest grass-leaves hardly emerge;
Yet her deep footsteps mark the snow, and go
On towards the pines at the hills' white verge.

I cannot see her, since the mist's white scarf
Obscures the dark wood and the dull orange sky;
But she's waiting, I know, impatient and cold, half
Sobs struggling into her frosty sigh.

Why does she come so promptly, when she must know
That she's only the nearer to the inevitable farewell;
The hill is steep, on the snow my steps are slow –
Why does she come, when she knows what I have to tell?
Love from the North
by Christina G. Rossetti

I had a love in soft south land,
Beloved through April far in May;
He waited on my lightest breath,
And never dared to say me nay.
He saddened if my cheer was sad,
But gay he grew if I was gay;
We never differed on a hair,
My yes his yes, my nay his nay.
The wedding hour was come, the aisles
Were flushed with sun and flowers that day;
I pacing balanced in my thoughts:
'It's quite too late to think of nay.'—
My bridegroom answered in his turn,
Myself had almost answered 'yea:'
When through the flashing nave I heard
A struggle and resounding 'nay.'
Bridemaids and bridegroom shrank in fear,
But I stood high who stood at bay:
'And if I answer yea, fair Sir,
What man art thou to bar with nay?'
He was a strong man from the north,
Light-locked, with eyes of dangerous grey:
'Put yea by for another time
In which I will not say thee nay.'
He took me in his strong white arms,
He bore me on his horse away
O'er crag, morass, and hairbreadth pass,
But never asked me yea or nay.
He made me fast with book and bell,
With links of love he makes me stay;
Till now I've neither heart nor power
Nor will nor wish to say him nay.
On A Picture
by Jean Ingelow

As a forlorn soul waiting by the Styx
Dimly expectant of lands yet more dim,
Might peer afraid where shadows change and mix
Till the dark ferryman shall come for him.

And past all hope a long ray in his sight,
Fall'n trickling down the steep crag Hades-black
Reveals an upward path to life and light,
Nor any let but he should mount that track.

As with the sudden shock of joy amazed,
He might a motionless sweet moment stand,
So doth that mortal lover, silent, dazed,
For hope had died and loss was near at hand.

'Wilt thou?' his quest. Unready but for 'Nay,'
He stands at fault for joy, she whispering 'Ay.'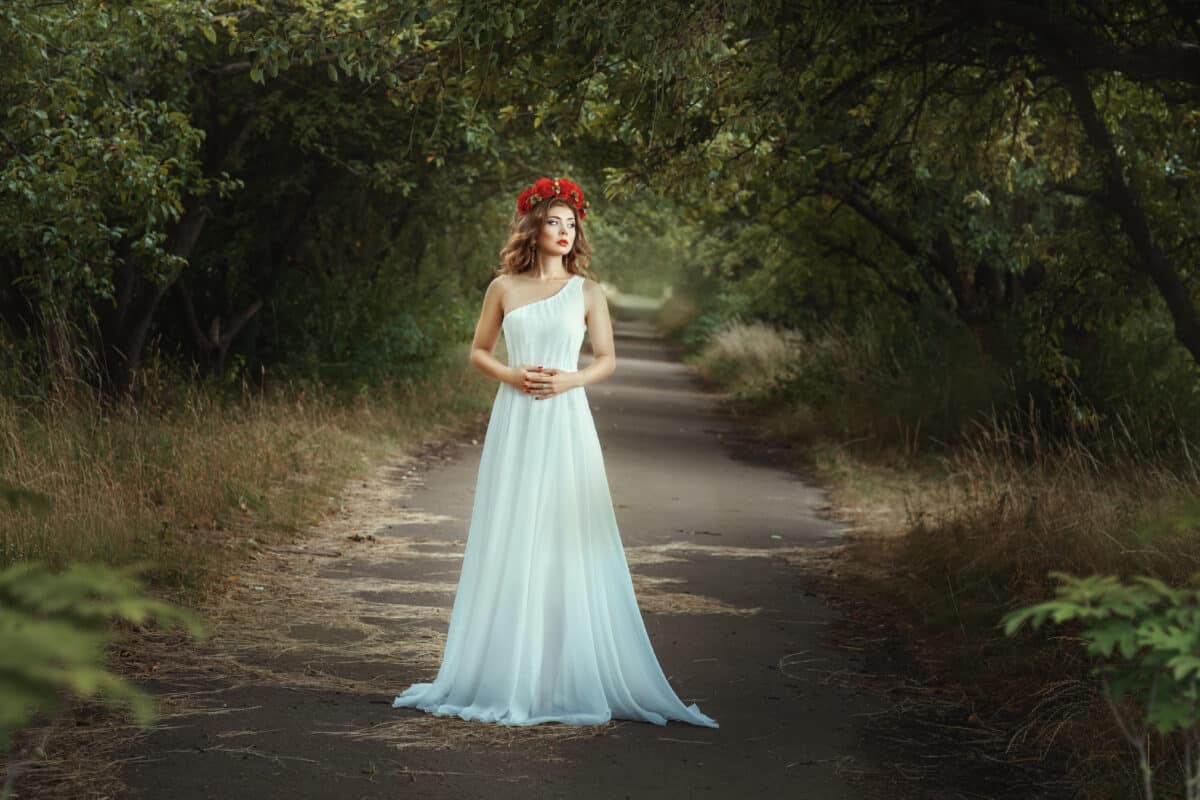 Song for Lonely Roads
by Sherwood Anderson

Now let us understand each other, love,
Long time ago I crept off home,
To my own gods I went.

The tale is old,
It has been told
By many men in many lands.
The lands belong to those who tell.
Now surely that is clear.

After the plow had westward swept,
The gods bestowed the corn to stand.
Long, long it stood,
Strong, strong it grew,
To make a forest for new song.

Deep in the corn the bargain hard
Youth with the gods drove home.
The gods remember,
Youth forgets.
Doubt not the soul of song that waits.

The singer dies,
The singer lives,
The gods wait in the corn,
The soul of song is in the land.
Lift up your lips to that.
Poems About Waiting Patiently
Waiting
by John Burroughs

Serene, I fold my hands and wait,
Nor care for wind, nor tide, nor sea;
I rave no more 'gainst time or fate,
For lo! my own shall come to me.

I stay my haste, I make delays,
For what avails this eager pace?
I stand amid the eternal ways,
And what is mine shall know my face.

Asleep, awake, by night or day,
The friends I seek are seeking me;
No wind can drive my bark astray,
Nor change the tide of destiny.

What matter if I stand alone?
I wait with joy the coming years;
My heart shall reap where it hath sown,
And garner up its fruit of tears.

The waters know their own and draw
The brook that springs in yonder height;
So flows the good with equal law
Unto the soul of pure delight.

The stars come nightly to the sky;
The tidal wave unto the sea;
Nor time, nor space, nor deep, nor high,
Can keep my own away from me.
Sonnets from the Portuguese iii
by Elizabeth Barrett Browning

Go from me. Yet I feel that I shall stand
Henceforward in thy shadow. Nevermore
Alone upon the threshold of my door
Of individual life I shall command
The uses of my soul, nor lift my hand
Serenely in the sunshine as before,
Without the sense of that which I forbore—
Thy touch upon the palm. The widest land
Doom takes to part us, leaves thy heart in mine
With pulses that beat double. What I do
And what I dream include thee, as the wine
Must taste of its own grapes. And when I sue
God for myself, He hears that name of thine,
And sees within my eyes the tears of two.
The Old
by Roden Berkeley Wriothesley Noel

They are waiting on the shore
For the bark to take them home:
They will toil and grieve no more;
The hour for release hath come.

All their long life lies behind
Like a dimly blending dream:
There is nothing left to bind
To the realms that only seem.

They are waiting for the boat;
There is nothing left to do:
What was near them grows remote,
Happy silence falls like dew;
Now the shadowy bark is come,
And the weary may go home.

By still water they would rest
In the shadow of the tree:
After battle sleep is best,
After noise, tranquillity.
Waiting For Death
by Michelangelo di Lodovico Buonarroti Simoni

Di morte certo

My death must come; but when, I do not know:
Life's short, and little life remains for me:
Fain would my flesh abide; my soul would flee
Heavenward, for still she calls on me to go.

Blind is the world; and evil here below
O'erwhelms and triumphs over honesty:
The light is quenched; quenched too is bravery:
Lies reign, and truth hath ceased her face to show.

When will that day dawn, Lord, for which he waits
Who trusts in Thee? Lo, this prolonged delay
Destroys all hope and robs the soul of life.

Why streams the light from those celestial gates,
If death prevent the day of grace, and stay
Our souls for ever in the toils of strife?
An Earth Song
by Langston Hughes

It's an earth song—
And I've been waiting long
For an earth song.
It's a spring song!
I've been waiting long
For a spring song:
Strong as the bursting of young buds,
Strong as the shoots of a new plant,
Strong as the coming of the first child
From its mother's womb—
An earth song!
A body song!
A spring song!
And I've been waiting long
For an earth song.
The View at Gunderson's
by Joseph Warren Beach

Sitting in his rocker waiting for your tea,
Gazing from his window, this is what you see:

A cat that snaps at flies; a track leading down
By log-built shanties gray and brown;

The corner of a barn, and tangled lines of fence
Of rough-hewn pickets standing dense;

The ghost of a tree on a dull, wet day;
And the blanket fog where lies the bay.

But when he's seen the last of you,
Sitting in his rocker, what's his view?

(For there he sits, day in, day out,
Nursing his leg—and his dreams, no doubt.)

The snow-slide up behind the gaard;
The farm beside old Trondjem fjord;

Daughters seven with their cold blue eyes,
And the great pine where his father lies;

The boat that brought him over the sea;
And the toothless woman who makes his tea.

(Their picture, framed on the rough log wall,
Proves she had teeth when he was tall.)

He sees the balsam thick on the hill,
And all he's cleared with a stubborn will.

And last he sees the full-grown son
For whom he hoards what he has won.

You saw little worth the strife:
What he sees is one man's life.
Waiting
by Carl Sandburg

Today I will let the old boat stand
Where the sweep of the harbor tide comes in
To the pulse of a far, deep-steady sway.
And I will rest and dream and sit on the deck
Watching the world go by
And take my pay for many hard days gone I remember.
I will choose what clouds I like
In the great white fleets that wander the blue
As I lie on my back or loaf at the rail.
And I will listen as the veering winds kiss me and fold me
And put on my brow the touch of the world's great will.
Daybreak will hear the heart of the boat beat,
Engine throb and piston play
In the quiver and leap at call of life.
To-morrow we move in the gaps and heights
On changing floors of unlevel seas
And no man shall stop us and no man follow
For ours is the quest of an unknown shore
And we are husky and lusty and shouting-gay.
A Pause of Thought
by Christina G. Rossetti

I looked for that which is not, nor can be,
And hope deferred made my heart sick in truth
But years must pass before a hope of youth
Is resigned utterly.

I watched and waited with a steadfast will:
And though the object seemed to flee away
That I so longed for, ever day by day
I watched and waited still.

Sometimes I said: This thing shall be no more;
My expectation wearies and shall cease;
I will resign it now and be at peace:
Yet never gave it o'er.

Sometimes I said: It is an empty name
I long for; to a name why should I give
The peace of all the days I have to live?–
Yet gave it all the same.

Alas, thou foolish one! alike unfit
For healthy joy and salutary pain:
Thou knowest the chase useless, and again
Turnest to follow it.
The Waiting Chords
by Stephen Henry Thayer

Heedless she strayed from note to note,
A maid, scarce knowing that she sang;
The dainty accents from her throat
In undulations lightly rang.

She sang in laughing rhythms sweet;
A bird of spring was in her voice;
Till, on through measures deft and fleet,
She caught the ditty of her choice.

A song of love, in words of fire,
Now made her breast with passion stir;
It breathed across her living lyre,
And thrilled the waiting chords in her.

Uplifted like a quivering dart,
One moment poised the tones on high,
To tell the language of her heart,
And swell the paean ere it die.

She smote the keys with will and force,
Like storm-winds swept the sounds along;
Her flying fingers in their course
Vied with the tumult of her song.

Her eyes flashed with the burning theme;
A glow of triumph flushed her cheek;
No need of words to tell the dream
Of love her lips would never speak.

When the wild cadence died in air,
And all the chords to silence fell,
I knew the spirit lurking there —
The secret that had wrought the spell.
Hopefully Waiting
by Anson Davies Fitz Randolph

Not as you meant, O learnèd man, and good!
Do I accept thy words of truth and rest;
God, knowing all, knows what for me is best,
And gives me what I need, not what he could,
Nor always as I would!
I shall go to the Father's house, and see
Him and the Elder Brother face to face,—
What day or hour I know not. Let me be
Steadfast in work, and earnest in the race,
Not as a homesick child who all day long
Whines at its play, and seldom speaks in song.
If for a time some loved one goes away,
And leaves us our appointed work to do,
Can we to him or to ourselves be true
In mourning his departure day by day,
And so our work delay?
Nay, if we love and honor, we shall make
The absence brief by doing well our task,—
Not for ourselves, but for the dear One's sake.
And at his coming only of him ask
Approval of the work, which most was done,
Not for ourselves, but our Belovèd One.
Our Father's house, I know, is broad and grand;
In it how many, many mansions are!
And, far beyond the light of sun or star,
Four little ones of mine through that fair land
Are walking hand in hand!
Think you I love not, or that I forget
These of my loins? Still this world is fair,
And I am singing while my eyes are wet
With weeping in this balmy summer air:
Yet I 'm not homesick, and the children here
Have need of me, and so my way is clear.
I would be joyful as my days go by,
Counting God's mercies to me. He who bore
Life's heaviest cross is mine forevermore,
And I who wait his coming, shall not I
On his sure word rely?
And if sometimes the way be rough and steep,
Be heavy for the grief he sends to me,
Or at my waking I would only weep,
Let me remember these are things to be,
To work his blessèd will until he comes
To take my hand, and lead me safely home.
The Idler
by Jones Very

I idle stand that I may find employ,
Such as my Master when He comes will give;
I cannot find in mine own work my joy,
But wait, although in waiting I must live;
My body shall not turn which way it will,
But stand till I the appointed road can find,
And journeying so his messages fulfil,
And do at every step the work designed.
Enough for me, still day by day to wait
Till Thou who formest me findest me too a task,
A cripple lying at the rich man's gate,
Content for the few crumbs I get to ask,
A laborer but in heart, while bound my hands
Hangidly down still waiting thy commands.
The Stars
by Mary Mapes Dodge

They wait all day unseen by us, unfelt;
Patient they bide behind the day's full glare;
And we, who watched the dawn when they were there,
Thought we had seen them in the daylight melt,
While the slow sun upon the earth-line knelt.
Because the teeming sky seemed void and bare,
When we explored it through the dazzled air,
We had no thought that there all day they dwelt.
Yet were they over us, alive and true,
In the vast shades far up above the blue,—
The brooding shades beyond our daylight ken,—
Serene and patient in their conscious light,
Ready to sparkle for our joy again,—
The eternal jewels of the short-lived night.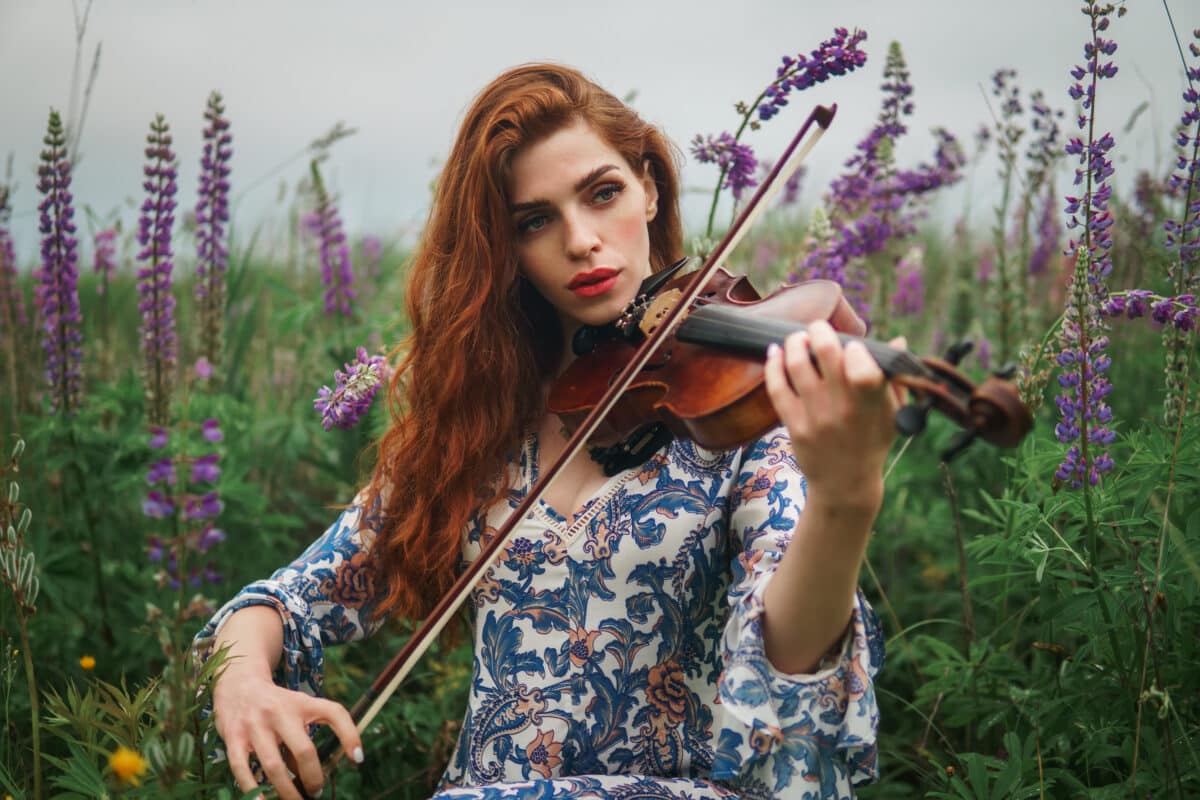 Song
by Norman Gale

Wait but a little while—
The bird will bring
A heart in tune for melodies
Unto the spring,
Till he who 's in the cedar there
Is moved to trill a song so rare,
And pipe her fair.
Wait but a little while—
The bud will break;
The inner rose will open and glow
For summer's sake;
Fond bees will lodge within her breast
Till she herself is plucked and prest
Where I would rest.
Wait but a little while—
The maid will grow
Gracious with lips and hands to thee,
With breast of snow.
To-day Love 's mute, but time hath sown
A soul in her to match thine own,
Though yet ungrown.
Waiting
by Charles Henry Crandall

As little children in a darkened hall
At Christmas-tide await the opening door,
Eager to tread the fairy-haunted floor
Around the tree with goodly gifts for all,
Oft in the darkness to each other call—
Trying to guess their happiness before—
Or knowing elders eagerly implore
To tell what fortune unto them may fall:
So wait we in Time's dim and narrow room,
And, with strange fancies or another's thought,
Try to divine before the curtain rise
The wondrous scene; forgetting that the gloom
Must shortly flee from what the ages sought—
The Father's long-planned gift of Paradise.

The New-York Tribune. 1882
Waiting for the Bugle
by Thomas Wentworth Higginson

We wait for the bugle; the night-dews are cold,
The limbs of the soldiers feel jaded and old,
The field of our bivouac is windy and bare,
There is lead in our joints, there is frost in our hair.
The future is veiled and its fortunes unknown
As we lie with hushed breath till the bugle is blown.
At the sound of that bugle each comrade shall spring
Like an arrow released from the strain of the string.
The courage, the impulse of youth shall come back
To banish the chill of the drear bivouac,
And sorrows and losses and cares fade away
When that life-giving signal proclaims the new day.
Though the bivouac of age may put ice in our veins,
And no fibre of steel in our sinew remains;
Though the comrades of yesterday's march are not here,
And the sunlight seems pale and the branches are sere,
Though the sound of our cheering dies down to a moan,
We shall find our lost youth when the bugle is blown.

1888
Waiting for Winter
by Henry Augustin Beers

What honey in the year's last flowers can hide,
These little yellow butterflies may know:
With falling leaves they waver to and fro,
Or on the swinging tops of asters ride.
But I am weary of the summer's pride
And sick September's simulated show:
Why do the colder winds delay to blow
And bring the pleasant hours that we abide;
To curtained alcove and sweet household talks,
Or sweeter silence by our flickering Lars,
Returning late from autumn evening walks
Upon the frosty hills, while reddening Mars
Hangs low between the withered mullein stalks,
And upward throngs the host of winter stars?
We Are Children
by Cosmo Monkhouse

Children indeed are we—children that wait
Within a wondrous dwelling, while on high
Stretch the sad vapors and the voiceless sky;
The house is fair, yet all is desolate
Because our Father comes not; clouds of fate
Sadden above us—shivering we espy
The passing rain, the cloud before the gate,
And cry to one another, "He is nigh!"
At early morning, with a shining Face,
He left us innocent and lily-crown'd;
And now this late—night cometh on apace—
We hold each other's hands and look around,
Frighted at our own shades! Heaven send us grace!
When He returns, all will be sleeping sound.
The Mendicants
by Bliss Carman

We are as mendicants who wait
Along the roadside in the sun.
Tatters of yesterday and shreds
Of morrow clothe us every one.

And some are dotards, who believe
And glory in the days of old;
While some are dreamers, harping still
Upon an unknown age of gold.

Hopeless or witless! Not one heeds,
As lavish Time comes down the way
And tosses in the suppliant hat
One great new-minted gold To-day.

Ungrateful heart and grudging thanks,
His beggar's wisdom only sees
Housing and bread and beer enough;
He knows no other things than these.

O foolish ones, put by your care!
Where wants are many, joys are few;
And at the wilding springs of peace,
God keeps an open house for you.

But that some Fortunatus' gift
Is lying there within his hand,
More costly than a pot of pearls,
His dulness does not understand.

And so his creature heart is filled;
His shrunken self goes starved away.
Let him wear brand-new garments still,
Who has a threadbare soul, I say.

But there be others, happier few,
The vagabondish sons of God,
Who know the by-ways and the flowers,
And care not how the world may plod.

They idle down the traffic lands,
And loiter through the woods with spring;
To them the glory of the earth
Is but to hear a bluebird sing.

They too receive each one his Day;
But their wise heart knows many things
Beyond the sating of desire,
Above the dignity of kings.

One I remember kept his coin,
And laughing flipped it in the air;
But when two strolling pipe-players
Came by, he tossed it to the pair.

Spendthrift of joy, his childish heart
Danced to their wild outlandish bars;
Then supperless he laid him down
That night, and slept beneath the stars.
Waiting for the Morning
by John Henry Newman

They are at rest:
We may not stir the heaven of their repose
With loud-voiced grief, or passionate request,
Or selfish plaint for those
Who in the mountain grots of Eden lie,
And hear the fourfold river, as it hurries by.

They hear it sweep
In distance down the dark and savage vale;
But they at eddying pool or current deep,
Shall never more grow pale;
They hear, and meekly muse, as fain to know
How long untired, unspent, that giant stream shall flow.

And soothing sounds
Blend with the neighbouring waters as they glide;
Posted along the haunted garden's bounds
Angelic forms abide,
Echoing, as words of watch, o'er lawn and grove,
The verses of that hymn which Seraphs chant above
XII. "Why are we by all creatures waited on?"
by John Donne

Why are we by all creatures waited on?
Why do the prodigal elements supply
Life and food to me, being more pure than I,
Simpler and further from corruption?
Why brook'st thou, ignorant horse, subjection?
Why dost thou, bull and boar, so sillily
Dissemble weakness, and by one man's stroke die,
Whose whole kind you might swallow and feed upon?
Weaker I am, woe's me, and worse than you;
You have not sinn'd, nor need be timorous.
But wonder at a greater, for to us
Created nature doth these things subdue;
But their Creator, whom sin, nor nature tied,
For us, His creatures, and His foes, hath died.
'Boes
by Carl Sandburg

I waited today for a freight train to pass.
Cattle cars with steers butting their horns against the bars, went by.
And a half a dozen hoboes stood on bumpers between cars.
Well, the cattle are respectable, I thought.
Every steer has its transportation paid for by the farmer sending it to market,
While the hoboes are law-breakers in riding a railroad train without a ticket.
It reminded me of ten days I spent in the Allegheny County jail in Pittsburgh.
I got ten days even though I was a veteran of the Spanish-American war.
Cooped in the same cell with me was an old man, a bricklayer and a booze-fighter.
But it just happened he, too, was a veteran soldier, and he had fought to preserve the Union and free the niggers.
We were three in all, the other being a Lithuanian who got drunk on pay day at the steel works and got to fighting a policeman;
All the clothes he had was a shirt, pants and shoes—somebody got his hat and coat and what money he had left over when he got drunk.
Waiting Help
by Ednah Dow Littlehale Cheney

The question was asked, "To Whom do Free Religionists pray?" The reply was, "To Whomsoever they believe will help them."

Whate'er the Name, whate'er the Power,
That helped rue in my bitter hour,
I know there came a Strength not mine,
A Peace not Earthly but Divine.
That Peace, that Strength, I know it waits
For every heart that opes its gates,
To let the Gracious Presence in ;
And with its help new life begin.
So waits the morning in the skies,
Until the sleeper opes his eyes ;
So breaks the Sea on every shore,
The sick and weary to restore.
Each lovely flower, each busy bee,
Says, " Only come, I '11 give to thee ; "
The North Star waited, seons back,
To guide the slave on Freedom's track.
Each hero soul, each martyr heart,
In thy deep pain has born its part ;
And every triumph in the skies
Has helped my unfledged soul to rise.
The Over-soul, the All, the Law,
The God whom mortal eyes ne'er saw,
And yet whose presence all things knew,
'T was that helped me and will help you.
XIII. To H. F. Brown
by Stevenson, Robert Louis

I sit and wait a pair of oars
On cis-Elysian river-shores.
Where the immortal dead have sate,
'T is mine to sit and meditate;
To re-ascend life's rivulet,
Without remorse, without regret;
And sing my Alma Genetrix
Among the willows of the Styx.
And lo, as my serener soul
Did these unhappy shores patrol,
And wait with an attentive ear
The coming of the gondolier,
Your fire-surviving roll I took,
Your spirited and happy book;
Whereon, despite my frowning fate,
It did my soul so recreate
That all my fancies fled away
On a Venetian holiday.
Now, thanks to your triumphant care,
Your pages clear as April air,
The sails, the bells, the birds, I know,
And the far-off Friulan snow;
The land and sea, the sun and shade,
And the blue even lamp-inlaid.
For this, for these, for all, O friend,
For your whole book from end to end—
For Paron Piero's muttonham—
I your defaulting debtor am.
Perchance, reviving yet may I
To your sea-paven city hie,
And in a felze, some day yet
Light at your pipe my cigarette.
In Hospital – II – Waiting
by William Ernest Henley

A square, squat room (a cellar on promotion),
Drab to the soul, drab to the very daylight;
Plasters astray in unnatural-looking tinware;
Scissors and lint and apothecary's jars.

Here, on a bench a skeleton would writhe from,
Angry and sore, I wait to be admitted:
Wait till my heart is lead upon my stomach,
While at their ease two dressers do their chores.

One has a probe – it feels to me a crowbar.
A small boy sniffs and shudders after bluestone.
A poor old tramp explains his poor old ulcers.
Life is (I think) a blunder and a shame.
The Waiting
by John Greenleaf Whittier

I wait and watch: before my eyes
Methinks the night grows thin and gray;
I wait and watch the eastern skies
To see the golden spears uprise
Beneath the oriflamme of day!
Like one whose limbs are bound in trance
I hear the day-sounds swell and grow,
And see across the twilight glance,
Troop after troop, in swift advance,
The shining ones with plumes of snow!
I know the errand of their feet,
I know what mighty work is theirs;
I can but lift up hands unmeet,
The threshing-floors of God to beat,
And speed them with unworthy prayers.
I will not dream in vain despair
The steps of progress wait for me:
The puny leverage of a hair
The planet's impulse well may spare,
A drop of dew the tided sea.
The loss, if loss there be, is mine,
And yet not mine if understood;
For one shall grasp and one resign,
One drink life's rue, and one its wine,
And God shall make the balance good.
Oh power to do! Oh baffled will!
Oh prayer and action! ye are one.
Who may not strive, may yet fulfil
The harder task of standing still,
And good but wished with God is done!

1862
On The Threshold
by Oliver Wendell Holmes

An usher standing at the door
I show my white rosette;
A smile of welcome, nothing more,
Will pay my trifling debt;
Why should I bid you idly wait
Like lovers at the swinging gate?

Can I forget the wedding guest?
The veteran of the sea?
In vain the listener smites his breast,–
'There was a ship,' cries he!
Poor fasting victim, stunned and pale,
He needs must listen to the tale.

He sees the gilded throng within,
The sparkling goblets gleam,
The music and the merry din
Through every window stream,
But there he shivers in the cold
Till all the crazy dream is told.

Not mine the graybeard's glittering eye
That held his captive still
To hold my silent prisoners by
And let me have my will;
Nay, I were like the three-years' child,
To think you could be so beguiled!

My verse is but the curtain's fold
That hides the painted scene,
The mist by morning's ray unrolled
That veils the meadow's green,
The cloud that needs must drift away
To show the rose of opening day.

See, from the tinkling rill you hear
In hollowed palm I bring
These scanty drops, but ah, how near
The founts that heavenward spring!
Thus, open wide the gates are thrown
And founts and flowers are all your own!
Until the Day Break
by Christina G. Rossetti

When will the day bring its pleasure?
When will the night bring its rest?
Reaper and gleaner and thresher
Peer toward the east and the west:–
The Sower He knoweth, and He knoweth best.

Meteors flash forth and expire,
Northern lights kindle and pale;
These are the days of desire,
Of eyes looking upward that fail;
Vanishing days as a finishing tale.

Bows down the crop in its glory
Tenfold, fifty-fold, hundred-fold;
The millet is ripened and hoary,
The wheat ears are ripened to gold:–
Why keep us waiting in dimness and cold?

The Lord of the harvest, He knoweth
Who knoweth the first and the last:
The Sower Who patiently soweth,
He scanneth the present and past:
He saith, "What thou hast, what remaineth, hold fast."

Yet, Lord, o'er Thy toil-wearied weepers
The storm-clouds hang muttering and frown:
On threshers and gleaners and reapers,
O Lord of the harvest, look down;
Oh for the harvest, the shout, and the crown!

"Not so," saith the Lord of the reapers,
The Lord of the first and the last:
"O My toilers, My weary, My weepers,
What ye have, what remaineth, hold fast.
Hide in My heart till the vengeance be past."
The Waits
by Margaret Deland

At the break of Christmas Day,
Through the frosty starlight ringing,
Faint and sweet and far away,
Comes the sound of children, singing,
Chanting, singing,
"Cease to mourn,
For Christ is born,
Peace and joy to all men bringing!"

Careless that the chill winds blow,
Growing stronger, sweeter, clearer,
Noiseless footfalls in the snow,
Bring the happy voices nearer;
Hear them singing,
"Winter's drear,
But Christ is here,
Mirth and gladness with Him bringing."

"Merry Christmas!" hear them say,
As the East is growing lighter;
"May the joy of Christmas Day
Make your whole year gladder, brighter!"
Join their singing,
"To each home
Our Christ has come,
All Love's treasures with Him bringing!"
The Two Ships
by Bret Harte

As I stand by the cross on the lone mountain's crest,
Looking over the ultimate sea,
In the gloom of the mountain a ship lies at rest,
And one sails away from the lea:
One spreads its white wings on a far-reaching track,
With pennant and sheet flowing free;
One hides in the shadow with sails laid aback,
The ship that is waiting for me!

But lo! in the distance the clouds break away,
The Gate's glowing portals I see;
And I hear from the outgoing ship in the bay
The song of the sailors in glee.
So I think of the luminous footprints that bore
The comfort o'er dark Galilee,
And wait for the signal to go to the shore,
To the ship that is waiting for me.
Antinomies On A Railway Station
by John Collings Squire, Sir

As I stand waiting in the rain
For the foggy hoot of the London train,
Gazing at silent wall and lamp
And post and rail and platform damp,
What is this power that comes to my sight
That I see a night without the night,
That I see them clear, yet look them through,
The silvery things and the darkly blue,
That the solid wall seems soft as death,
A wavering and unanchored wraith,
And rails that shine and stones that stream
Unsubstantial as a dream?
What sudden door has opened so,
What hand has passed, that I should know
This moving vision not a trance
That melts the globe of circumstance,
This sight that marks not least or most
And makes a stone a passing ghost?
Is it that a year ago
I stood upon this self-same spot;
Is it that since a year ago
The place and I have altered not;
Is it that I half forgot,
A year ago, and all despised
For a space the things that I had prized:
The race of life, the glittering show?
Is it that now a year has passed
In vain pursuit of glittering things,
In fruitless searching, shouting, running,
And greedy lies and candour cunning,
Here as I stand the year above
Sudden the heats and the strivings fail
And fall away, a fluctuant veil,
And the fixed familiar stones restore
The old appearance-buried core,
The unmoving and essential me,
The eternal personality
Alone enduring first and last?

No, this I have known in other ways,
In other places, other days.
Not only here, on this one peak,
Do fixity and beauty speak
Of the delusiveness of change,
Of the transparency of form,
The bootless stress of minds that range,
The awful calm behind the storm.
In many places, many days,
The invaded soul receives the rays
Of countries she was nurtured in,
Speaks in her silent language strange
To that beyond which is her kin.
Even in peopled streets at times
A metaphysic arm is thrust
Through the partitioning fabric thin,
And tears away the darkening pall
Cast by the bright phenomenal,
And clears the obscurë"d spirit's mirror
From shadows of deceptive error,
And shows the bells and all their ringing,
And all the crowds and all their singing,
Carillons that are nothing's chimes
And dust that is not even dust….

But rarely hold I converse thus
Where shapes are bright and clamorous,
More often comes the word divine
In places motionless and far;
Beneath the white peculiar shine
Of sunless summer afternoons;
At eventide on pale lagoons
Where hangs reflected one pale star;
Or deep in the green solitudes
Of still erect entrancë"d woods.

O, in the woods alone lying,
Scarce a bough in the wind sighing,
Gaze I long with fervid power
At leaf and branch and grass and flower,
Breathe I breaths of trembling sight
Shed from great urns of green delight,
Take I draughts and drink them up
Poured from many a stalk and cup.
Now do I burn for nothing more
Than thus to gaze, thus to adore
This exquisiteness of nature ever
In silence….
But with instant light
Rends the film; with joy I quiver
To see with new celestial sight
Flower and leaf and grass and tree,
Doomed barks on an eternal sea,
Flit phantom-like as transient smoke.
Beauty herself her spell has broke,
Beauty, the herald and the lure,
Her message told, may not endure;
Her portal opened, she has died,
Supreme immortal suicide.
Yes, sleepless nature soundless flings
Invisible grapples round the soul,
Drawing her through the web of things
To the primal end of her journeyings,
Her ultimate and constant pole.

For Beauty with her hands that beckon
Is but the Prophet of a Higher,
A flaming and ephemeral beacon,
A Phoenix perishing by fire.
Herself from us herself estranges,
Herself her mighty tale doth kill,
That all things change yet nothing changes.
That all things move yet all are still.

I cannot sink, I cannot climb,
Now that I see my ancient dwelling,
The central orb untouched of time,
And taste a peace all bliss excelling.
Now I have broken Beauty's wall,
Now that my kindred world I hold,
I care not though the cities fall
And the green earth go cold.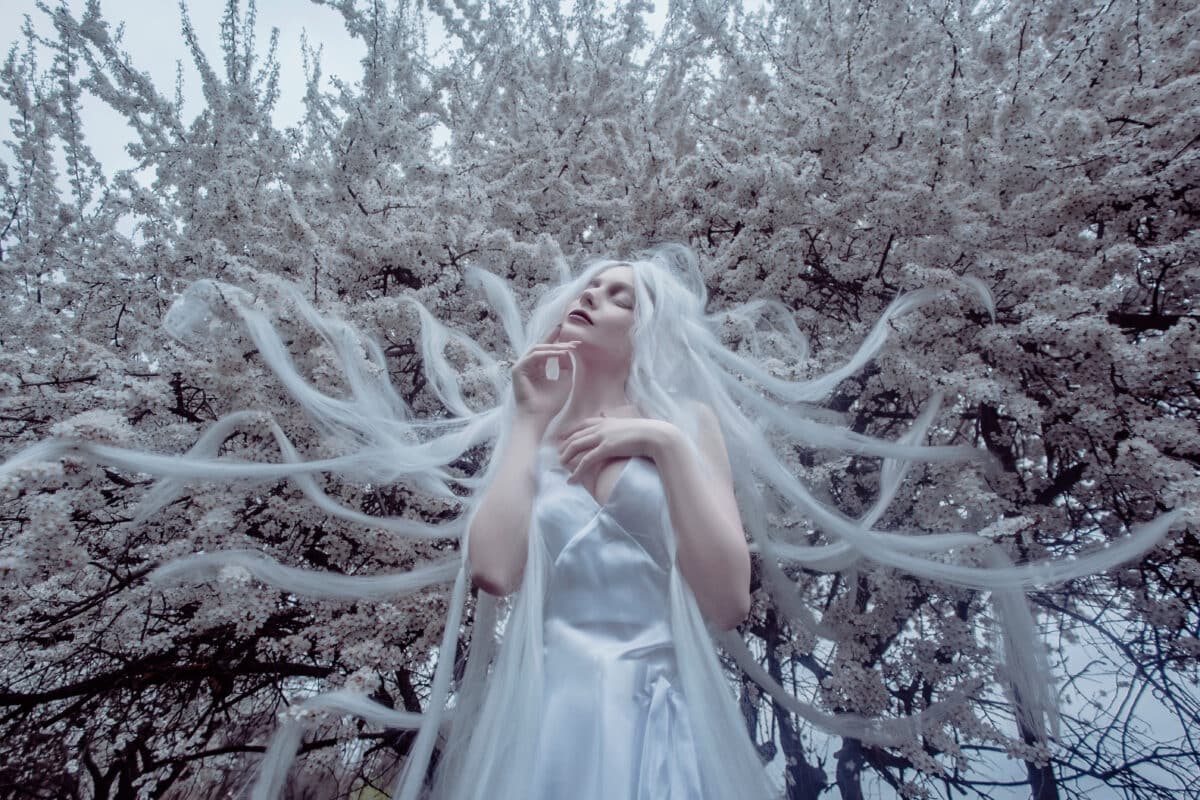 The Waiting Soul
by William Cowper

Breathe from the gentle south, O Lord,
And cheer me from the north;
Blow on the treasures of thy word,
And call the spices forth!

I wish, Thou knowest, to be resign'd,
And wait with patient hope;
But hope delay'd fatigues the mind,
And drinks the spirits up.

Help me to reach the distant goal;
Confirm my feeble knee;
Pity the sickness of a soul
That faints for love of Thee!

Cold as I feel this heart of mine,
Yet, since I feel it so,
It yields some hope of life divine
Within, however low.

I seem forsaken and alone,
I hear the lion roar;
And every door is shut but one,
And that is Mercy's door.

There, till the dear Deliverer come,
I'll wait with humble prayer;
And when He calls His exile home,
The Lord shall find him there.
Song Of The Federation
by Banjo Paterson

As the nations sat together, grimly waiting,
The fierce and ancient nations battle-scarred,
Grown grey in their lusting and their hating,
Ever armed and ever ready keeping guard,
Through the tumult of their warlike preparation
And the half-stilled clamour of the drums
Came a voice crying, 'Lo, a new-made Nation,
To her place in the sisterhood she comes!'

And she came. She was beautiful as morning,
With the bloom of the roses on her mouth,
Like a young queen lavishly adorning
Her claims with the splendours of the South.
And the fierce old nations, looking on her,
Said, 'Nay, surely she were quickly overthrown;
Hath she strength for the burden laid upon her,
Hath she power to protect and guard her own?'

Then she spoke, and her voice was clear and ringing
In the ears of the nations old and grey,
Saying, 'Hark, and ye shall hear my children singing
Their war-song in countries far away.
They are strangers to the tumult of the battle,
They are few, but their hearts are very strong,
'Twas but yesterday they called unto the cattle,
But they now sing Australia's marching song.'
SONG OF THE AUSTRALIANS IN ACTION

For the honour of Australia, our Mother,
Side by side with our kin from over sea,
We have fought and we have tested one another,
And enrolled among the brotherhood are we.

There was never post of danger but we sought it
In the fighting through the fire, and through the flood
There was never prize so costly but we bought it,
Though we paid for its purchase with our blood.

Was there any road too rough for us to travel?
Was there any path too far for us to tread?
You can track us by the blood drops on the gravel
On the roads that we milestoned with our dead!

And for you. O our young and anxious mother,
O'er your great gains keeping watch and ward,
Neither fearing nor despising any other,
We will hold your possessions with the sword.

Then they passed to the place of world-long sleeping,
The grey-clad figures with their dead,
To the sound of their women softly weeping
And the Dead March moaning at their head:

And the Nations, as the grim procession ended,
Whispered, 'Child, thou has seen the price we pay;
From War may we ever be defended,
Kneel thee down, new-made Sister, Let us Pray!'
Second Class Wait Here
by Henry Lawson

At suburban railway stations–you may see them as you pass–
there are signboards on the platform saying 'Wait here second class,'
And to me the whirr and thunder and the cluck of running-gear
Seem to be forever saying 'Second class wait here–
Wait here second class
Second class wait here.'

Seem to be forever saying, 'Second class wait here.'
Yes, the second class were waiting in the days of serf and prince,
And the second class are waiting–they've been waiting ever since,
There are gardens in the background, and the line is bare and drear,
Yet they wait beneath a signboard, sneering 'Second class wait here.'

I have waited oft in winter, in the mornings dark and damp,
When the asphalt platform glistened underneath the lonely lamp,
Glistened on the brick-faced cutting 'Sellum's Soap' and 'Blower's Beer,'
Glistened on enamelled signboards with their 'Second class wait here.'

And the others seemed like burglars, slouched and muffled to the throats,
Standing round apart and silent in their shoddy overcoats;
And the wind among the poplars, and the wires that thread the air,
Seemed to be forever snarling, snarling 'Second class wait there.'

Out beyond a further suburb, 'neath a chimney-stack alone
Lay the works of Grinder Brothers, with a platform of their own;
And I waited there and suffered, waited there for many a day,
Slaved beneath a phantom signboard, telling all my hopes to stay.

Ah! a man must feel revengeful for a boyhood such as mine.
God! I hate the very houses near the workshop by the line;
And the smell of railway stations, and the roar of running gear,
And the scornful-seeming signboards, saying 'Second class wait here.'

There's a train, with Death for driver, that is ever going past;
There will be no class compartments when it's 'all aboard' at last
For the long white jasper platform with an Eden in the rear;
And there won't be any signboards, saying 'Second class wait here'
The Watches Of The Night
by James Whitcomb Riley

O the waiting in the watches of the night!
In the darkness, desolation, and contrition and affright;
The awful hush that holds us shut away from all delight:
The ever weary memory that ever weary goes
Recounting ever over every aching loss it knows–
The ever weary eyelids gasping ever for repose–
In the dreary, weary watches of the night!

Dark–stifling dark–the watches of the night!
With tingling nerves at tension, how the blackness flashes white
With spectral visitations smitten past the inner sight!–
What shuddering sense of wrongs we've wrought
that may not be redressed–
Of tears we did not brush away–of lips we left unpressed,
And hands that we let fall, with all their loyalty unguessed!
Ah! the empty, empty watches of the night!

What solace in the watches of the night?–
What frailest staff of hope to stay–what faintest shaft of light?
Do we dream and dare believe it, that by never weight of right
Of our own poor weak deservings, we shall win the dawn at last–
Our famished souls find freedom from this penance for the past,
In a faith that leaps and lightens from the gloom
that flees aghast–
Shall we survive the watches of the night?

One leads us through the watches of the night–
By the ceaseless intercession of our loved ones lost to sight
He is with us through all trials, in His mercy and His might;–
With our mothers there about Him, all our sorrow disappears,
Till the silence of our sobbing is the prayer the Master hears,
And His hand is laid upon us with the tenderness of tears
In the waning of the watches of the night.
A Prayer For My Son
by William Butler Yeats

Bid a strong ghost stand at the head
That my Michael may sleep sound,
Nor cry, nor turn in the bed
Till his morning meal come round;
And may departing twilight keep
All dread afar till morning's back.
That his mother may not lack
Her fill of sleep.
Bid the ghost have sword in fist:
Some there are, for I avow
Such devilish things exist,
Who have planned his murder, for they know
Of some most haughty deed or thought
That waits upon his future days,
And would through hatred of the bays
Bring that to nought.
Though You can fashion everything
From nothing every day, and teach
The morning stars to sing,
You have lacked articulate speech
To tell Your simplest want, and known,
Wailing upon a woman's knee,
All of that worst ignominy
Of flesh and bone;
And when through all the town there ran
The servants of Your enemy,
A woman and a man,
Unless the Holy Writings lie,
Hurried through the smooth and rough
And through the fertile and waste,
protecting, till the danger past,
With human love.
Christmas Hymn
by Kate Seymour Maclean

The birth day of the Christ child dawneth slow
Out of the opal east in rosy flame,
As if a luminous picture in its frame—
A great cathedral window, toward the sun
Lifted a form divine, which still below
Stretched hands of benediction;—while the air
Swayed the bright aureole of the flowing hair
Which lit our upturned faces;—even so
Look on us from the heavens, divinest One
And let us hear through the slow moving years.
Long centuries of wrongs, and crimes, and tears,—
The echo of the angel's song again,
Peace and good will, good will and peace to men,
A little space make silence,—that our ears,
Filled with the din of toil and moil and pain
May catch the jubilant rapture of the skies,—
The glories of the choirs of paradise.

The hills still tremble when the thunders cease
Of the loud diapason,—and again
Through the rapt stillness steals the hymn of peace;
Melodious and sweet its far refrain
Dying in distance, as the shadows die
Of white wings vanished up the morning sky,
As farther still—and thinner—more remote—
A film of sound, the aerial voices float—
Peace and good will, good will and peace to men!
In A Waiting-Room
by Thomas Hardy

On a morning sick as the day of doom
With the drizzling gray
Of an English May,
There were few in the railway waiting-room.
About its walls were framed and varnished
Pictures of liners, fly-blown, tarnished.
The table bore a Testament
For travellers' reading, if suchwise bent.

I read it on and on,
And, thronging the Gospel of Saint John,
Were figures – additions, multiplications –
By some one scrawled, with sundry emendations;
Not scoffingly designed,
But with an absent mind, –
Plainly a bagman's counts of cost,
What he had profited, what lost;
And whilst I wondered if there could have been
Any particle of a soul
In that poor man at all,

To cypher rates of wage
Upon that printed page,
There joined in the charmless scene
And stood over me and the scribbled book
(To lend the hour's mean hue
A smear of tragedy too)
A soldier and wife, with haggard look
Subdued to stone by strong endeavour;
And then I heard
From a casual word
They were parting as they believed for ever.

But next there came
Like the eastern flame
Of some high altar, children – a pair –
Who laughed at the fly-blown pictures there.
"Here are the lovely ships that we,
Mother, are by and by going to see!
When we get there it's 'most sure to be fine,
And the band will play, and the sun will shine!"

It rained on the skylight with a din
As we waited and still no train came in;
But the words of the child in the squalid room
Had spread a glory through the gloom.
Address
by Bret Harte

Brief words, when actions wait, are well:
The prompter's hand is on his bell;
The coming heroes, lovers, kings,
Are idly lounging at the wings;
Behind the curtain's mystic fold
The glowing future lies unrolled;
And yet, one moment for the Past,
One retrospect,—the first and last.

"The world's a stage," the Master said.
To-night a mightier truth is read:
Not in the shifting canvas screen,
The flash of gas or tinsel sheen;
Not in the skill whose signal calls
From empty boards baronial halls;
But, fronting sea and curving bay,
Behold the players and the play.

Ah, friends! beneath your real skies
The actor's short-lived triumph dies:
On that broad stage of empire won,
Whose footlights were the setting sun,
Whose flats a distant background rose
In trackless peaks of endless snows;
Here genius bows, and talent waits
To copy that but One creates.

Your shifting scenes: the league of sand,
An avenue by ocean spanned;
The narrow beach of straggling tents,
A mile of stately monuments;
Your standard, lo! a flag unfurled,
Whose clinging folds clasp half the world,—
This is your drama, built on facts,
With "twenty years between the acts."

One moment more: if here we raise
The oft-sung hymn of local praise,
Before the curtain facts must sway;
HERE waits the moral of your play.
Glassed in the poet's thought, you view
What money can, yet cannot do;
The faith that soars, the deeds that shine,
Above the gold that builds the shrine.

And oh! when others take our place,
And Earth's green curtain hides our face,
Ere on the stage, so silent now,
The last new hero makes his bow:
So may our deeds, recalled once more
In Memory's sweet but brief encore,
Down all the circling ages run,
With the world's plaudit of "Well done!"
The Waits
by John Frederick Freeman

Frost in the air and music in the air,
And the singing is sweet in the street.
She wakes from a dream to a dream–O hark!
The singing so faint in the dark.

The musicians come and stand at the door,
A fiddler and singers three,
And one with a bright lamp thrusts at the dark,
And the music comes sudden–O hark!

She hears the singing as sweet as a dream
And the fiddle that climbs to the sky,
With head 'neath the curtain she stares out–O hark!
The music so strange in the dark.

She listens and looks and sees but the sky,
While the fiddle is sweet in the porch,
And she sings back into the singing dark
Hark, herald angels, hark!
Waiting
by John Frederick Freeman

Rich in the waning light she sat
While the fierce rain on the window spat.
The yellow lamp-glow lit her face,
Shadows cloaked the narrow place
She sat adream in. Then she'd look
Idly upon an idle book;
Anon would rise and musing peer
Out at the misty street and drear;
Or with her loosened dark hair play,
Hiding her fingers' snow away;
And, singing softly, would sing on
When the desire of song had gone.
"O lingering day!" her bosom sighed,
"O laggard Time!" each motion cried.
Last she took the lamp and stood
Rich in its flood,
And looked and looked again at what
Her longing fingers' zeal had wrought;
And turning then did nothing say,
Hiding her thoughts away.
Disabled
by Wilfred Edward Salter Owen

He sat in a wheeled chair, waiting for dark,
And shivered in his ghastly suit of grey,
Legless, sewn short at elbow. Through the park
Voices of boys rang saddening like a hymn,
Voices of play and pleasure after day,
Till gathering sleep had mothered them from him.

About this time Town used to swing so gay
When glow-lamps budded in the light-blue trees
And girls glanced lovelier as the air grew dim,
–In the old times, before he threw away his knees.
Now he will never feel again how slim
Girls' waists are, or how warm their subtle hands,
All of them touch him like some queer disease.

There was an artist silly for his face,
For it was younger than his youth, last year.
Now he is old; his back will never brace;
He's lost his colour very far from here,
Poured it down shell-holes till the veins ran dry,
And half his lifetime lapsed in the hot race,
And leap of purple spurted from his thigh.
One time he liked a bloodsmear down his leg,
After the matches carried shoulder-high.
It was after football, when he'd drunk a peg,
He thought he'd better join. He wonders why . . .
Someone had said he'd look a god in kilts.

That's why; and maybe, too, to please his Meg,
Aye, that was it, to please the giddy jilts,
He asked to join. He didn't have to beg;
Smiling they wrote his lie; aged nineteen years.
Germans he scarcely thought of; and no fears
Of Fear came yet. He thought of jewelled hilts
For daggers in plaid socks; of smart salutes;
And care of arms; and leave; and pay arrears;
Esprit de corps; and hints for young recruits.
And soon, he was drafted out with drums and cheers.

Some cheered him home, but not as crowds cheer Goal.
Only a solemn man who brought him fruits
Thanked him; and then inquired about his soul.
Now, he will spend a few sick years in Institutes,
And do what things the rules consider wise,
And take whatever pity they may dole.
To-night he noticed how the women's eyes
Passed from him to the strong men that were whole.
How cold and late it is! Why don't they come
And put him into bed? Why don't they come?
An Orator's Complaint
by Robert Fuller Murray

How many the troubles that wait
On mortals!–especially those
Who endeavour in eloquent prose
To expound their views, and orate.

Did you ever attempt to speak
When you hadn't a word to say?
Did you find that it wouldn't pay,
And subside, feeling dreadfully weak?

Did you ever, when going ahead
In a fervid defence of the Stage,
Get checked in your noble rage
By somehow losing your thread?

Did you ever rise to reply
To a toast (say 'The Volunteers'),
And evoke loud laughter and cheers,
When you didn't exactly know why?

Did you ever wax witty, and when
You had smashed an opponent quite small,
Did he seem not to mind it at all,
But get up and smash you again?

If any or all of these things
Have happened to you (as to me),
I think you'll be found to agree
With yours truly, when sadly he sings:

'How many the troubles that wait
On mortals!–especially those
Who endeavour in eloquent prose
To expound their views, and orate.'
Summer in the South
by Paul Laurence Dunbar

The oriole sings in the greening grove
As if he were half-way waiting,
The rosebuds peep from their hoods of green,
Timid, and hesitating.
The rain comes down in a torrent sweep
And the nights smell war and pinety,
The garden thrives, but the tender shoots
Are yellow-green and tiny.
Then a flash of sun on a waiting hill,
Streams laugh that erst were quiet,
The sky smiles down with a dazzling blue
And the woods run mad with riot.
Verses To Order
by Henry Austin Dobson

How weary 'twas to wait! The year
Went dragging slowly on;
The red leaf to the running brook
Dropped sadly, and was gone;
December came, and locked in ice
The plashing of the mill;
The white snow filled the orchard up;
But she was waiting still.

Spring stirred and broke. The rooks once more
'Gan cawing in the loft;
The young lambs' new awakened cries
Came trembling from the croft;
The clumps of primrose filled again
The hollows by the way;
The pale wind-flowers blew; but she
Grew paler still than they.

How weary 'twas to wait! With June,
Through all the drowsy street,
Came distant murmurs of the war,
And rumours of the fleet;
The gossips, from the market-stalls,
Cried news of Joe and Tim;
But June shed all her leaves, and still
There came no news of him.

And then, at last, at last, at last,
One blessë"d August morn,
Beneath the yellowing autumn elms,
Pang-panging came the horn;
The swift coach paused a creaking-space,
Then flashed away, and passed;
But she stood trembling yet, and dazed:
The news had come–at last!

And thus the artist saw her stand,
While all around her seems
As vague and shadowy as the shapes
That flit from us in dreams;
And naught in all the world is true,
Save those few words which tell
That he she lost is found again–
Is found again–and well!
Mrs. Merdle Suggesteth That Dinner Being Finished, The Gentlement Will Smoke. In The Meantime, She Discourseth
by Horatio Alger, Jr.

"Now Merdle–now Colonel–I know you are waiting.
And thinking my talking to eating's a bar,
Still hoping, by tasting, my appetite sating,
Will give you the license to smoke a cigar.

Well then, I've done now, and hope too you've dined,
As well as down town where you dine for a shilling,
At Taylor's, or Thompson's, or one of the kind,
Where mortals are flocking each day for their filling;
Or else at the Astor where bachelors quarter,
Where port holes for windows give light to the room,
Far out of the region of Eve's every daughter,
So high they are stuck up away toward the moon.

Though as for the 'stuck up' no walls built of brick,
Or granite, or marble, or dirty red sand,
Could stick up a man who himself's but a stick,
An inch above where he would naturally stand.

To witness the truth of this final assertion,
I call you to witness the sticks at the door,
Where they make it a daily, a 'manly' diversion,
To ogle each woman, and sometimes do more,
Who passes the hotel that's named by a saint,
Where boorish bad manners give room for complaint.

Where idlers and loafers, with gamblers a few,
Make up for the nonce the St. Nicholas crew.

The 'outside barbarians,' I freely confess,
Who ogle our faces and ogle our dress,
Who spit where we walk as dirty a puddle
As bipeds can make when their brains are 'a muddle,'
Do not prove the inside is as dirty as they are,
Or else the gods help all the ladies who stay there.

Why any prefer in a hotel to stay,
Instead of a house of their choosing to own,
Is just to avoid all the trouble, they say,
That servants to give us are certainly prone,
I'm sure if a tyranny more terrible prevails,
In Austria or other despotic domain,
My memory where most certainly fails,
That servants and milliners over us gain,
Just here in New York, and the more is the pity,
Where Wood is the Mogul that governs the city.
Waiting, Ever Waiting
by Mary Alice Walton

Waiting, dreaming, waiting, by some flowing mystic rill,
Waiting, hoping, waiting, strong desires my spirit fill;
Waiting, restless waiting, Oh! could I join the busy throng,
Waiting, patient waiting, for right to triumph over wrong.

Waiting, weary waiting, as the hours creep slowly by,
Waiting, sadly waiting, unnoticed by those passing nigh;
Waiting, daily waiting, with fire alive in heart and brain,
Waiting, yearly waiting, seeming but to wait for pain.

Waiting, striving, waiting, wisdom's goal I feign would win,
Waiting, weeping, waiting, ever bearing Adam's sin;
Waiting, vainly waiting, the race is for the swift and strong;
Waiting, sighing, waiting, pouring forth my grief in song.

Waiting, fearing, waiting, while the shadows gather deep,
Waiting, doubting, waiting, down the rocky cliffs they creep;
Waiting, longing, waiting, for man's promises not filled,
Waiting, trusting, waiting, Jesus speaks and all is stilled.
Waiting
by Charles Stuart Calverley

"O come, O come," the mother pray'd
And hush'd her babe: "let me behold
Once more thy stately form array'd
Like autumn woods in green and gold!

"I see thy brethren come and go;
Thy peers in stature, and in hue
Thy rivals. Same like monarchs glow
With richest purple: some are blue

"As skies that tempt the swallow back;
Or red as, seen o'er wintry seas,
The star of storm; or barr'd with black
And yellow, like the April bees.

"Come they and go! I heed not, I.
Yet others hail their advent, cling
All trustful to their side, and fly
Safe in their gentle piloting

"To happy homes on heath or hill,
By park or river. Still I wait
And peer into the darkness: still
Thou com'st not – I am desolate.

"Hush! hark! I see a towering form!
From the dim distance slowly roll'd
It rocks like lilies in a storm,
And O, its hues are green and gold:

"It comes, it comes! Ah rest is sweet,
And there is rest, my babe, for us!"
She ceased, as at her very feet
Stopp'd the St. John's Wood omnibus.
Transformation
by Ella Wheeler Wilcox

She waited in a rose-hued room;
A wanton-hearted creature she,
But beautiful and bright to see
As some great orchid just in bloom.

Upon wide cushions stretched at ease
She lolled in garments filmy fine,
Which but enhanced each rounded line;
A living picture, framed to please.

A bold electric eye of light
Leered through its ruddy screen of lace
And feasted on her form and face
As some wine-crimsoned roué might.

From wall and niche, nude nymph beguiled
Fair goddesses of world-wide fame,
But Psyche's self was put to shame
By one who from the cushions smiled.

Exotic blossoms from a vase
Their sweet narcotic breath exhaled;
The lights, the objects round her paled–
She lost the sense of time and place.

She seemed to float upon the air,
Untrammeled, unrestricted, free;
And rising from a vapory sea
She saw a form divinely fair.

A beauteous being in whose face
Shone all things sweet and true and good.
The innocence of maidenhood,
The motherhood of all the race.

The warmth which comes from heavenly fire,
The strength which leads the weaker man
To climb to God's Eternal plan
And conquer and control desire.

She shook as with a mighty awe,
For, gazing on this shape which stood
Embodying all true womanhood,
She knew it was herself she saw.

She woke as from a dream. But when
The laughing lover, light and bold
Came with his talk of wine and gold
He gazed, grew silent, gazed again;

Then turned abashed from those calm eyes
Where lurked no more the lure to sin.
Her higher self had entered in,
Her path led now to Paradise.
Going Home
by Kate Louise Wheeler

"I am going home," she whispered,—
"Home to mamma and the rest;
So I'll put away my playthings,
For I think that home is best.
Mamma will be there to meet me,
And I'll sit on papa's knee;
All the others will be waiting
With a kiss for little me.
Look! it's getting dark already,
But there's nothing much to fear,
For it only takes a minute,—
Home, you know, is very near."
So she put away her playthings,
While they smoothed her golden curls,
And she sweetly smiled in parting
To the little boys and girls.
Alfonso, Dressing to Wait at Table
by Claude McKay

Alfonso is a handsome bronze-hued lad
Of subtly-changing and surprising parts;
His moods are storms that frighten and make glad,
His eyes were made to capture women's hearts.

Down in the glory-hole Alfonso sings
An olden song of wine and clinking glasses
And riotous rakes; magnificently flings
Gay kisses to imaginary lasses.

Alfonso's voice of mellow music thrills
Our swaying forms and steals our hearts with joy;
And when he soars, his fine falsetto trills
Are rarest notes of gold without alloy.

But, O Alfonso! wherefore do you sing
Dream-songs of carefree men and ancient places?
Soon we shall be beset by clamouring
Of hungry and importunate palefaces.
The Pilaster
by Elizabeth Madox Roberts

The church has pieces jutting out
Where corners of the walls begin.
I have one for my little house,
And I can feel myself go in.

I feel myself go in the bricks,
And I can see myself in there.
I'm always waiting all alone,
I'm sitting on a little chair.

And I am sitting very still,
And I am waiting on and on
For something that is never there,
For something that is gone.
Another Spring
by Christina Rossetti

If I might see another Spring,
I'd not plant summer flowers and wait:
I'd have my crocuses at once,
My leafless pink mezereons,
My chill-veined snow-drops, choicer yet
My white or azure violet,
Leaf-nested primrose; anything
To blow at once, not late.

If I might see another Spring
I'd listen to the daylight birds
That build their nests and pair and sing,
Nor wait for mateless nightingale;
I'd listen to the lusty herds,
The ewes with lambs as white as snow,
I'd find out music in the hail
And all the winds that blow.

If I might see another Spring –
Oh stinging comment on my past
That all my past results in "if" –
If I might see another Spring,
I'd laugh to-day, to-day is brief;
I would not wait for anything:
I'd use to-day that cannot last,
Be glad to-day and sing.
Under The Rod
by Mary Alice Walton

Blind and helpless alone I wait;
The way seems dark and prayers too late,
My anguished soul sends forth the cry,
Father save me, ere I die;
Save me for my children small,
Leave them not to sin and fall,
Sending forth the saddened call,
Mother, come back, mother!

Blind and helpless days wear by,
Sick and friendless, left to die;
The darkness deepens as I grope,
Afraid to live, afraid to hope;
They tell me of a better land,
Lord, I cannot see Thy hand,
Around me steals an icy band,
Save me or I perish.
Hidden Treasures
by Kate Louise Wheeler

Beneath the waves of ocean blue,
The precious pearls are lost from view;
Within the darkness of the mine,
The gold and uncut diamonds shine;
From human sight beneath the sky,
The little seeds in waiting lie.
Within the mind, like pearls of white,
Some hidden thoughts await the light;
Which, brightly polished, shall outshine
The varied treasures of the mine;
And like the seeds that wake to flowers,
Shall bless and brighten all life's hours.
The Harp's Song
by Ella Wheeler Wilcox

All day, all day in a calm like death
The harp hung waiting the sea wind's breath.

When the western sky flushed red with shame
At the sun's bold kiss, the sea wind came.

Said the harp to the breeze, Oh, breathe as soft
As the ring-dove cooes from its nest aloft.

I am full of a song that mothers croon
When their wee ones tire of their play at noon.

Though a harp may feel 'tis a silent thing
Till the breeze arises and bids it sing.

Said the wind to the harp, Nay, sing for me
The wail of the dead that are lost at sea.

I caught their cry as I came along,
And I hurried to find you and teach you the song.

Oh, the heart is the harp, and love is the breeze,
And the song is ever what love may please.
The Goal
by Kate Louise Wheeler

Each day we are grown older,
Years swiftly pass away;
And the world seems strangely colder,
The heart itself less gay.
The hopes that are brightly dawning,
The joys that oft are ours,
Shall vanish, in life's fair morning,
Like dew-drops on the flowers.
Youth's rosiest tints of splendor,
Are fading fast from sight;
And the trusting heart more tender,
In patience waits the night.
Like the athlete growing weary,
No more we run the race;
But near to the victors cheery
We seek a resting-place.
Just beyond the passing pleasure,
And thought of added years,
We can see Heaven's greater treasure,
Which satisfies and cheers.
An eternal light is dawning,
To penetrate the gloom;
In life's more radiant morning
Peace waits beyond the tomb.
Symbols
by Christina Rossetti

I watched a rosebud very long
Brought on by dew and sun and shower,
Waiting to see the perfect flower:
Then, when I thought it should be strong,
It opened at the matin hour
And fell at evensong.

I watched a nest from day to day,
A green nest full of pleasant shade,
Wherein three speckled eggs were laid:
But when they should have hatched in May,
The two old birds had grown afraid
Or tired, and flew away.

Then in my wrath I broke the bough
That I had tended so with care,
Hoping its scent should fill the air;
I crushed the eggs, not heeding how
Their ancient promise had been fair:
I would have vengeance now.

But the dead branch spoke from the sod,
And the eggs answered me again:
Because we failed dost thou complain?
Is thy wrath just? And what if God,
Who waiteth for thy fruits in vain,
Should also take the rod?
Poems About Waiting for the Right Time
Only Waiting
by Frances Laughton Mace

[A very aged man in an almshouse was asked what he was doing now. He replied, "Only waiting."]

Only waiting till the shadows
Are a little longer grown,
Only waiting till the glimmer
Of the day's last beam is flown;
Till the night of earth is faded
From the heart, once full of day;
Till the stars of heaven are breaking
Through the twilight soft and gray.
Only waiting till the reapers
Have the last sheaf gathered home,
For the summer time is faded,
And the autumn winds have come.
Quickly, reapers! gather quickly
The last ripe hours of my heart,
For the bloom of life is withered,
And I hasten to depart.
Only waiting till the angels
Open wide the mystic gate,
At whose feet I long have lingered,
Weary, poor, and desolate.
Even now I hear the footsteps,
And their voices far away;
If they call me, I am waiting,
Only waiting to obey.
Only waiting till the shadows
Are a little longer grown,
Only waiting till the glimmer
Of the day's last beam is flown.
Then from out the gathered darkness,
Holy, deathless stars shall rise,
By whose light my soul shall gladly
Tread its pathway to the skies.
Before
by William Ernest Henley

Behold me waiting—waiting for the knife.
A little while, and at a leap I storm
The thick sweet mystery of chloroform,
The drunken dark, the little death-in-life.
The gods are good to me: I have no wife,
No innocent child, to think of as I near
The fateful minute; nothing all-too dear
Unmans me for my bout of passive strife.
Yet I am tremulous and a trifle sick,
And, face to face with chance, I shrink a little:
My hopes are strong, my will is something weak.
Here comes the basket? Thank you. I am ready
But, gentlemen my porters, life is brittle:
You carry Cæsar and his fortunes—Steady!
Precedence
by Emily Elizabeth Dickinson

Wait till the majesty of Death
Invests so mean a brow!
Almost a powdered footman
Might dare to touch it now!

Wait till in everlasting robes
This democrat is dressed,
Then prate about "preferment"
And "station" and the rest!

Around this quiet courtier
Obsequious angels wait!
Full royal is his retinue,
Full purple is his state!

A lord might dare to lift the hat
To such a modest clay,
Since that my Lord, "the Lord of lords"
Receives unblushingly!
Earth was waiting
by Walter Chalmers Smith

Earth was waiting, spent and restless,
With a mingled hope and fear;
And the faithful few were sighing,
"Surely, Lord, the day is near;
The desire of all the nations,
It is time He should appear."
Still the gods were in their temples,
But the ancient faith had fled;
And the priests stood by their altars
Only for a piece of bread;
And the Oracles were silent,
And the Prophets all were dead.
In the sacred courts of Zion,
Where the Lord had His abode,
There the money-changers trafficked,
And the sheep and oxen trod;
And the world, because of wisdom,
Knew not either Lord or God.
Then the spirit of the Highest
On a virgin meek came down,
And He burdened her with blessing,
And He pained her with renown;
For she bare the Lord's Anointed
For His cross and for His crown.
Earth for Him had groaned and travailed,
Since the ages first began;
For in Him was hid the secret
That through all the ages ran—
Son of Mary, Son of David,
Son of God, and Son of Man.
The Call
by Ella Wheeler Wilcox

In the banquet hall of Progress
God has bidden to a feast
All the women in the East.

Some have said 'We are not ready, –
We must wait another day.'
Some, with voices clear and steady,
'Lord, we hear, and we obey.'

Others, timid and uncertain,
Step forth trembling in the light,
Many hide behind the curtain
With their faces hid from sight.

In the banquet hall of Progress
All must gather soon or late,
And the patient Host will wait.

If to-day, or if to-morrow,
If in gladness, or in woe,
If with pleasure, or with sorrow,
All must answer, all must go.
They must go with unveiled faces,
Clothed in virtue and in pride.
For the Host has set their places,
And He will not he denied.
Farmer's Boy
by John Clare

He waits all day beside his little flock
And asks the passing stranger what's o'clock,
But those who often pass his daily tasks
Look at their watch and tell before he asks.
He mutters stories to himself and lies
Where the thick hedge the warmest house supplies,
And when he hears the hunters far and wide
He climbs the highest tree to see them ride—
He climbs till all the fields are blea and bare
And makes the old crow's nest an easy chair.
And soon his sheep are got in other grounds—
He hastens down and fears his master come,
He stops the gap and keeps them all in bounds
And tends them closely till it's time for home.
Waiting for Departure (Isaac Williams, Translated)
from the Parisian Breviary

Enough, O Paul, enough; and now
A crown in Heaven awaits thy brow,
Thy earthly toils are nearly done,
Thy heavenly prize is all but won;
Long toss'd by ills, on land and sea,
The shore is all but gain'd by thee.
Long time, 'mid stonings, rods, and chains,
Watchings, and cares, and dying pains,
Thee Christ upon His Cross doth hold,
In daily dyings now grown old;
He bids thee now, no more remain,
And unto thee, to die is gain.
Love's tender bowels yearning strong,
They for whom thou didst toil so long
In travailings of second birth,—
Thy children, hold thee still to earth;
The time for thy release is come,
And ready is thy heavenly home.
When, 'mid the twelve thy throne is set,
And we shall be for judgment met;
May we, whom from the dead of night
God calls in thee to see His light,
For ever with the Angelic host,
Sing Father, Son, and Holy Ghost.
Waitin' Fer The Cat To Die
by James Whitcomb Riley

Lawzy! don't I rickollect
That-'air old swing in the lane!
Right and proper, I expect,
Old times can't come back again;
But I want to state, ef they
Could come back, and I could say
What my pick 'ud be, i jing!
I'd say, Gimme the old swing
'Nunder the old locus'-trees
On the old place, ef you please!–
Danglin' there with half-shet eye,
Waitin' fer the cat to die!

I'd say, Gimme the old gang
Of barefooted, hungry, lean,
Ornry boys you want to hang
When you're growed up twic't as mean!
The old gyarden-patch, the old
Truants, and the stuff we stol'd!
The old stompin'-groun', where we
Wore the grass off, wild and free
As the swoop of the old swing,
Where we ust to climb and cling,
And twist roun', and fight, and lie–
Waitin' fer the cat to die!

'Pears like I 'most allus could
Swing the highest of the crowd–
Jes sail up there tel I stood
Downside-up, and screech out loud,–
Ketch my breath, and jes drap back
Fer to let the old swing slack,
Yit my tow-head dippin' still
In the green boughs, and the chill
Up my backbone taperin' down,
With my shadder on the ground'
Slow and slower trailin' by–
Waitin' fer the cat to die!

Now my daughter's little Jane's
Got a kind o' baby-swing
On the porch, so's when it rains
She kin play there–little thing!
And I'd limped out t'other day
With my old cheer this-a-way,
Swingin' her and rockin' too,
Thinkin' how I ust to do
At her age, when suddently,
'Hey, Gran'pap!' she says to me,
'Why you rock so slow?' … Says I,
'Waitin' fer the cat to die!'
Time 2
by James Whitcomb Riley

Wait for the morning! Ah! We wait indeed
For daylight, we who toss about through stress
Of vacant-armed desires and emptiness
Of all the warm, warm touches that we need,
And the warm kisses upon which we feed
Our famished lips in fancy! May God bless
The starved lips of us with but one caress
Warm as the yearning blood our poor hearts bleed…!
A wild prayer! Bite thy pillow, praying so –
Toss this side, and whirl that, and moan for dawn;
Let the clock's seconds dribble out their woe,
And Time be drained of sorrow! Long ago
We heard the crowing cock, with answer drawn
As hoarsely sad at throat as sobs… Pray on!
Waiting
by Walter Murdoch

When the dawn comes forth I wonder
Will our sad, sad hearts awaken,
And the grief we laboured under
From the new-in-joy be shaken?
If the night be long in going,
All our souls will fix in sadness;
And the light of morning glowing
Waken in our eyes no gladness.
All unschooled in mirth we will not
Rouse forgotten joys from sleeping;
And the dawn our pain shall still not:
We will gaze on it with weeping.