Here are the 161 best handpicked Valentine's poems for her categorized:
Short Valentine's poems for her
Valentine's Day poems for her
So if you want the best collection of Valentine's poems for her, then you're in the right place.
Let's get into it!
Our Handpicked Valentine's Poems for Her
Unlock the keys to the realm of love and poetry, where hearts flutter and emotions soar!
You'll find sweet, bite-sized declarations of love, perfect for those moments when brevity is the soul of wit and romance and verses woven with passion and tenderness, offering a lyrical journey.
All conveniently located in one place, our meticulously curated selection will surely make your heart overflow with passion and love for her.
So, whether you opt for the charming simplicity of our short poems or the deep resonance of our Valentine's Day verses, get ready to touch her heart and celebrate the love that makes your world go 'round.
Let's jump right in!
My Favorite Valentine's Poem for Her
A Valentine
by Laura Elizabeth Richards

Oh ! little loveliest lady mine,
What shall I send for your valentine?
Summer and flowers are far away;
Gloomy old Winter is king to-day;
Buds will not blow, and sun will not shine:
What shall I do for a valentine?

I've searched the gardens all through and through
For a bud to tell of my love so true;
But buds are asleep, and blossoms are dead,
And the snow beats down on my poor little head:
So, little loveliest lady mine,
Here is my heart for your valentine!
Short Valentine's Poems for Her
Perfect Beauty
by Ben Jonson

It was a beauty that I saw
So pure, so perfect, as the frame
Of all the universe was lame
To that one figure, could I draw,
Or give least line of it a law!
A skein of silk without a knot,
A fair march made without a halt,
A curious form without a fault,
A printed book without a blot,
All beauty, and without a spot!
You
by Ruth Guthrie Harding

Deep in the heart of me,
Nothing but You!
See through the art of me—
Deep in the heart of me
Find the best part of me,
Changeless and true.
Deep in the heart of me,
Nothing but You!
Prophetic Soul
by Dorothy Parker

Because your eyes are slant and slow,
Because your hair is sweet to tough,
My heart is high again; but oh,
I doubt if this will get me much.
My Love in Her Attire
by Anonymous

My Love in her attire doth shew her wit,
It doth so well become her;
For every season she hath dressings fit,
For Winter, Spring, and Summer.
No beauty she doth miss
When all her robes are on
But Beauty's self she is
When all her robes are gone.
Why I Love Thee?
by Sadakichi Hartmann

Why I love thee?
Ask why the seawind wanders,
Why the shore is aflush with the tide,
Why the moon through heaven meanders
Like seafaring ships that ride
On a sullen, motionless deep;
Why the seabirds are fluttering the strand
Where the waves sing themselves to sleep
And starshine lives in the curves of the sand!
Of Love: A Sonnet
by Robert Herrick

How love came in I do not know,
Whether by the eye, or ear, or no;
Or whether with the soul it came
(At first) infused with the same;
Whether in part 'tis here or there,
Or, like the soul, whole everywhere,
This troubles me: but I as well
As any other this can tell:
That when from hence she does depart
The outlet then is from the heart.
To Dianeme
by Robert Herrick

Sweet, be not proud of those two eyes
Which starlike sparkle in their skies;
Nor be you proud that you can see
All hearts your captives, yours yet free;
Be you not proud of that rich hair
Which wantons with the lovesick air;
Whenas that ruby which you wear,
Sunk from the tip of your soft ear,
Will last to be a precious stone
When all your world of beauty's gone.
A White Rose
by John Boyle O'Reilly

The red rose whispers of passion,
And the white rose breathes of love;
O the red rose is a falcon,
And the white rose is a dove.

But I send you a cream-white rosebud
With a flush on its petal tips;
For the love that is purest and sweetest
Has a kiss of desire on the lips.
Beauty's Triumph
by Anonymous

Like two proud armies marching in the field,
Joining in the thundering fight, each scorns to yield;
So in my heart, your beauty and my reason,
One claims the crown, the other says 'tis treason.
But O! your beauty shineth as the sun;
And dazzled reason yields as quite undone.
To a Certain Fair Lady
by Lyman Bryson

Your heart is like a poplar tree,
Full of sunlit greenery,
A thin lace pattern on the sky,
That trembles when the winds go by.
And every zephyr, every day,
That comes adventuring that way,
Feels it as tremulously waken,
As if it never had been shaken.
I Have Found My Beloved
by Helen Hoyt

I have found my beloved in the time of apple blossoms—
O pink blossoms, white blossoms, fragrance of love!
I have found my beloved in the time of apple blossoms—
O beauty and fragrance!
Soon will the apples push out their green sides,
Soon will they round into happy red—
The boughs of the trees will bend and be weighed down with that ripe burden,
With that rich burden of fruit,
That fragrance of red!
Adoration
by Hazel C. Hutchison

The night has let down her warm dark hair,
Powdered with stardust.
She has broken the alabaster box
Of ointment.
She anoints the feet of her god
In a passion of fragrance.
Languorously
She caresses them with the dark of her hair.
The Sweet Lady
by Anne Elizabeth Wilson

She is so gay—
Such easy sweetness falls away
From her! Her words are simple as a little wind
That sings all day.
Such lazy kindliness she spreads about,
As thoughtless as her hands that twine
And turn their pink palms in and out.
Such loving weariness has she
Of giving sweetness forth unthinkingly,
That she is almost sad—still smiling sad,
Tired with her all-unknowing ministry.
I fear thy kisses, gentle maiden
by Percy Bysshe Shelley

I fear thy kisses, gentle maiden;
Thou needest not fear mine;
My spirit is too deeply laden
Ever to burden thine.
I fear thy mien, thy tones, thy motion;
Thou needest not fear mine;
Innocent is the heart's devotion
With which I worship thine.
Valentines From An Inconstant-Constant
by Arthur Macy

Though I love many maidens fair
As fondly as a heart may dare,
Yet still are you the only one
True goddess of my pantheon.

And though my life is like a song,
Each maid a stanza, clear and strong,
Yet always I return again
To you who are the sweet refrain.
Beauty
by Madison Julius Cawein

High as a star, yet lowly as a flower,
Unknown she takes her unassuming place
At Earth's proud masquerade–the appointed hour
Strikes, and, behold, the marvel of her face.
A Heine Love Song
by Eugene Field

The image of the moon at night
All trembling in the ocean lies,
But she, with calm and steadfast light,
Moves proudly through the radiant skies,

How like the tranquil moon thou art–
Thou fairest flower of womankind!
And, look, within my fluttering heart
Thy image trembling is enshrined!
The Harmony of Love
by Thomas Lodge

A very phoenix, in her radiant eyes
I leave mine age, and get my life again;
True Hesperus, I watch her fall and rise,
And with my tears extinguish all my pain;
My lips for shadows shield her springing roses,
Mine eyes for watchmen guard her while she sleepeth,
My reasons serve to 'quite her faint supposes;
Her fancy, mine; my faith her fancy keepeth;
She flower, I branch; her sweet my sour supporteth,
O happy Love, where such delights consorteth!
My Love
by Russell Powell Jacoby

My love is beautiful and sweet.
All good and gentle graces meet
In her, in loveliness complete.

My love is precious. Nor for me
In all this world on land or sea
Can other worthy treasure be.

My love is constant. In her eyes
True, pure, and steadfast, beauty lies
Serene and noble as the skies.
A Poet To His Beloved
by William Butler Yeats

I bring you with reverent hands
The books of my numberless dreams,
White woman that passion has worn
As the tide wears the dove-grey sands,
And with heart more old than the horn
That is brimmed from the pale fire of time:
White woman with numberless dreams,
I bring you my passionate rhyme.
Chloris in the Snow
by Unknown

I saw fair Chloris walk alone,
Whilst feather'd rain came softly down,
And Jove descended from his tower
To court her in a silver shower.
The wanton snow flew on her breast
Like little birds unto their nest;
But overcome with whiteness there,
For grief it thaw'd into a tear;
Thence falling on her garment's hem,
To deck her, froze into a gem.
Female Beauty
by Mark Akenside

What's Female Beauty, but an Art divine,
Through which the Mind's all gentle Graces shine?
They like the Sun irradiate all between;
The Body charms, because the Mind is seen.
Rubies and Pearls
by Robert Herrick

Some ask'd me where the Rubies grew:
And nothing I did say,
But with my finger pointed to
The lips of Julia.

Some ask'd how Pearls did grow, and where:
Then spoke I to my girl,
To part her lips, and shew me there
The quarrelets of Pearl.
Chloe Divine
by Thomas D'urfey

Chloe's a Nymph in flowery groves,
A Nereid in the streams;
Saint-like she in the temple moves,
A woman in my dreams.

Love steals artillery from her eyes,
The Graces point her charms;
Orpheus is rivall'd in her voice,
And Venus in her arms.

Never so happily in one
Did heaven and earth combine:
And yet 'tis flesh and blood alone
That makes her so divine.
Upon Julia's Clothes
by Robert Herrick

Whenas in silks my Julia goes,
Then, then, methinks, how sweetly flows
That liquefaction of her clothes!

Next, when I cast mine eyes and see
That brave vibration each way free,
Oh how that glittering taketh me!
Song
by Hartley Coleridge

She is not fair to outward view
As many maidens be,
Her loveliness I never knew
Until she smiled on me;
O, then I saw her eye was bright,
A well of love, a spring of light!

But now her looks are coy and cold,
To mine they ne'er reply,
And yet I cease not to behold
The love-light in her eye:
Her very frowns are fairer far
Then smiles of other maidens are.
In February
by Henry Simpson

My Lady's birthday crowns the growing year
A flower of Spring before the Spring is here
To sing of her and this fair day to keep
The very Loves forsake their Winter sleep
Where er she goes their circling wings they spread
And shower celestial roses o er her head
I too would chant her worth and dare to raise
A hymn to what's beyond immortal praise
Go little verse and lay in vesture meet
Of poesy my homage at her feet
Caeli
by F. W. Bourdillon

If stars were really watching eyes
Of angel armies in the skies,
I should forget all watchers there,
And only for your glances care.
And if your eyes were really stars,
With leagues that none can mete for bars
To keep me from their longed-for day,
I could not feel more far away.
Song
by Bliss Carman

Love by that loosened hair
Well now I know
Where the lost
Lilith went So long ago

Love by those starry eyes
I understand
How the sea maidens lure
Mortals from land

Love by that welling laugh
Joy claims his own
Sea born and wind wayward
Child of the sun
A Song
by Norman R. Gale

I will not say my true love's eyes
Outshine the noblest star;
But in their depth of lustre lies
My peace, my truce, my war.
I will not say upon her neck
Is white to shame the snow;
For if her bosom hath a speck
I would not have it go.
My love is as a woman sweet,
And as a woman white;
Who's more than this is more than meet
For me and my delight.
Love in the Heart
by F. W. Bourdillon

Love in the heart is as a nightingale
That sings in a green wood;
And none can pass unheeding there, nor fail
Of impulses of good.
Though cruel brief be Love's bright hour of song,
Yet let him sing his fill!
For other hearts the echoes shall prolong
When Love's own voice is still.
Her Eyes
by Nicholas Breton

Pretty twinkling starry eyes,
How did Nature first devise
Such a sparkling in your sight
As to give Love such delight
As to make him, like a fly,
Play with looks until he die?
Song
by Charles Lotin Hildreth

How many lips have uttered one sweet word—
Ever the sweetest word in any tongue!
How many listening hearts have wildly stirred,
While burning blushes to the soft cheeks sprung,
And dear eyes, deepening with a light divine,
Were lifted up, as thine are now to mine!

How oft the night, with silence and perfume,
Has hushed the world that heart might speak to heart,
And make in each dim haunt of leafy gloom
A trysting-place where love might meet and part,
And kisses fall unseen on lips and brow,
As on thine, sweet! my kisses linger now!
Rosalind
by William Shakespeare

From the east to western Ind,
No jewel is like Rosalind.
Her worth, being mounted on the wind,
Through all the world bears Rosalind.
All the pictures, fairest lined,
Are but black to Rosalind.
Let no fair be kept in mind,
But the fair of Rosalind.
Willing Bondage
by Anonymous

Her hair the net of golden wire,
Wherein my heart, led by my wandering eyes
So fast entangled is that in no wise
It can, nor will, again retire;
But rather will in that sweet bondage die
Than break one hair to gain her liberty.
Presents
by Anonymous

See, see, mine own sweet jewel,
What have I for my darling:
A robin-redbreast and a starling.
These I give both in hope to move thee;
Yet thou say'st I do not love thee.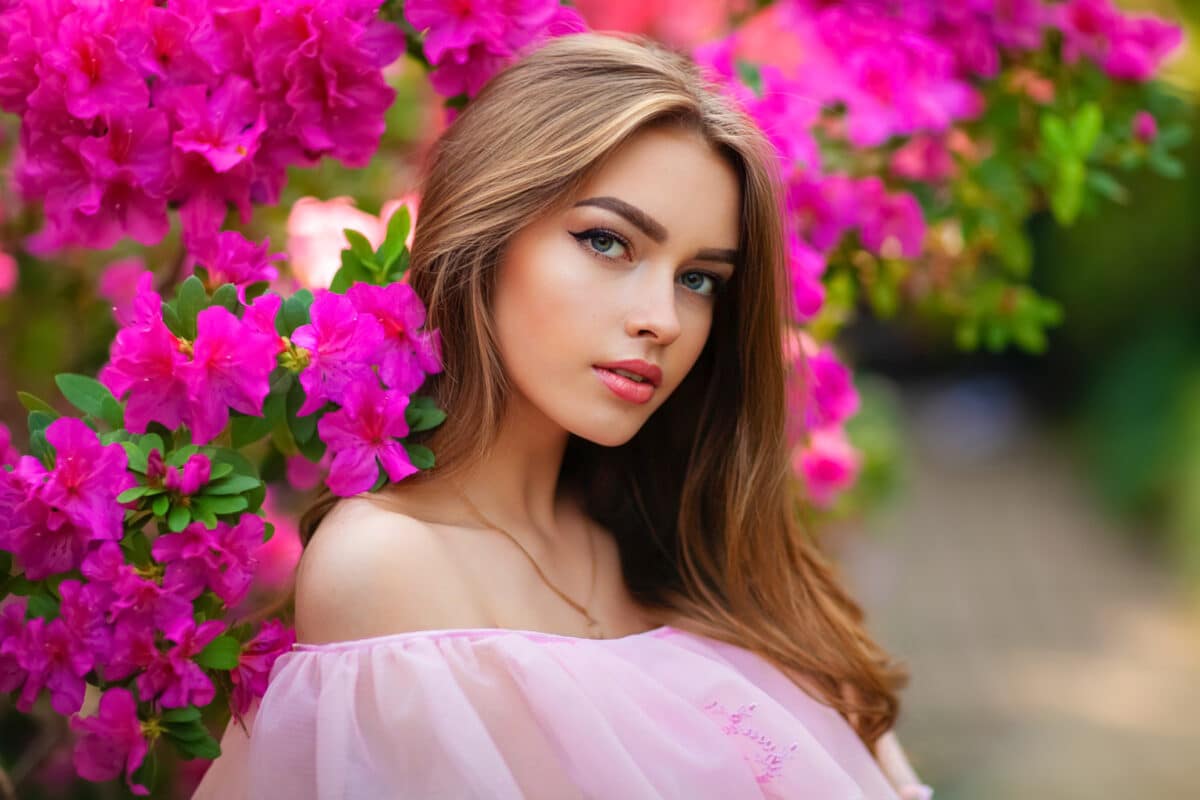 The Unfading Beauty
by Thomas Carew

He that loves a rosy cheek,
Or a coral lip admires,
Or from star-like eyes doth seek
Fuel to maintain his fires:
As old Time makes these decay,
So his flames must waste away.

But a smooth and steadfast mind,
Gentle thoughts and calm desires,
Hearts with equal love combined,
Kindle never-dying fires.
Where these are not, I despise
Lovely cheeks or lips or eyes.
A Love Song
by Theodosia Garrison

My love it should be silent, being deep—
And being very peaceful should be still—
Still as the utmost depths of ocean keep—
Serenely silent as some mighty hill.

Yet is my love so great it needs must fill
With very joy the inmost heart of me,
The joy of dancing branches on the hill
The joy of leaping waves upon the sea.
Valentines From An Uncertain Marksman
by Arthur Macy

I send you two kisses
Wrapped up in a rhyme;
From Love's warm abysses
I send you two kisses;
If one of them misses
Please wait till next time,
And I'll send you three kisses
Wrapped up in a rhyme.
Valentine's Day Poems for Her
Sonnet 18
by William Shakespeare

Shall I compare thee to a summer's day?
Thou art more lovely and more temperate.
Rough winds do shake the darling buds of May,
And summer's lease hath all too short a date.
Sometime too hot the eye of heaven shines,
And often is his gold complexion dimmed;
And every fair from fair sometime declines,
By chance, or nature's changing course, untrimmed;
But thy eternal summer shall not fade,
Nor lose possession of that fair thou ow'st,
Nor shall death brag thou wand'rest in his shade,
When in eternal lines to Time thou grow'st.
So long as men can breathe, or eyes can see,
So long lives this, and this gives life to thee.
How Do I Love Thee?
by Elizabeth Barrett Browning

How do I love thee? Let me count the ways.
I love thee to the depth and breadth and height
My soul can reach, when feeling out of sight
For the ends of being and ideal grace.
I love thee to the level of every day's
Most quiet need, by sun and candle-light.
I love thee freely, as men strive for right.
I love thee purely, as they turn from praise.
I love thee with the passion put to use
In my old griefs, and with my childhood's faith.
I love thee with a love I seemed to lose
With my lost saints. I love thee with the breath,
Smiles, tears, of all my life; and, if God choose,
I shall but love thee better after death.
She Walks in Beauty
by George Gordon Byron

I.
She walks in beauty, like the night
Of cloudless climes and starry skies;
And all that's best of dark and bright
Meet in her aspect and her eyes:
Thus mellowed to that tender light
Which heaven to gaudy day denies.

II.
One shade the more, one ray the less,
Had half impaired the nameless grace
Which waves in every raven tress,
Or softly lightens o'er her face;
Where thoughts serenely sweet express
How pure, how dear their dwelling place.

III.
And on that cheek, and o'er that brow,
So soft, so calm, yet eloquent,
The smiles that win, the tints that glow,
But tell of days in goodness spent,
A mind at peace with all below,
A heart whose love is innocent!
My Loves
by Langston Hughes

I love to see the big white moon,
A-shining in the sky;
I love to see the little stars,
When the shadow clouds go by.

I love the rain drops falling
On my roof-top in the night;
I love the soft wind's sighing,
Before the dawn's gray light.

I love the deepness of the blue,
In my Lord's heaven above;
But better than all these things I think,
I love my lady love.
A Valentine
by Priscilla Jane Thompson

Out of the depths of a heart of love,
Out of the birth-place of sighs,
Freighted with hope and freighted with fear,
My all in a valentine, hies.
Oh, frail little missive
Of delicate texture,
Speed thee, on thy journey,
And give her a lecture!

Fathom her heart, that seems to me, cold,
Trouble her bosom, as mine,
Let it be mutual, this that I crave,
Her 'yes' for a valentine.
Oh, frail little missive,
In coy Cupid's keeping,
Oh! speed back a message,
To set my pulse leaping.
Ever Faithful to You
by Lucian B. Watkins

When e'er I read these words, Dear Heart, of your sweet valentine,
I'm sure no heart can ever feel a sweeter joy than mine.

"Faithful!" no word can e'er express a truer, greater love—
No truer constancy than this have angels up above!

"Ever!" ah, then eternally you pledge that you'll be true!
For love's sweet sake, alone, I choose a happy life with you.

Through every sorrow, joy or pain that we in life may meet,
In sweet companionship we'll share—the bitter with the sweet.

We'll live with these words of faithfulness, what e'er our lot may be.
And live that we may after death from earthly stains be free.
In the Heart of a Rose
by George Marion McClellan

I will hide my soul and its mighty love
In the bosom of this rose,
And its dispensing breath will take
My love wherever it goes.

And perhaps she'll pluck this very rose,
And, quick as blushes start,
Will breathe my hidden secret in
Her unsuspecting heart.

And there I will live in her embrace
And the realm of sweetness there,
Enamored with an ecstasy,
Of bliss beyond compare.
To O. E. A.
by Claude McKay

Your voice is the color of a robin's breast,
And there's a sweet sob in it like rain–still rain in the night.
Among the leaves of the trumpet-tree, close to his nest,
The pea-dove sings, and each note thrills me with strange delight
Like the words, wet with music, that well from your trembling throat.
I'm afraid of your eyes, they're so bold,
Searching me through, reading my thoughts, shining like gold.
But sometimes they are gentle and soft like the dew on the lips of the eucharis
Before the sun comes warm with his lover's kiss.
You are sea-foam, pure with the star's loveliness,
Not mortal, a flower, a fairy, too fair for the beauty-shorn earth.
All wonderful things, all beautiful things, gave of their wealth to your birth.
Oh I love you so much, not recking of passion, that I feel it is wrong!
But men will love you, flower, fairy, non-mortal spirit burdened with flesh,
Forever, life-long.
Ask Me Why I Love You
by Walter Everette Hawkins

Ask me why I love you, dear,
And I will ask the rose
Why it loves the dews of Spring
At the Winter's close;
Why the blossoms' nectared sweets
Loved by questing bee,—
I will gladly answer you,
If they answer me.

Ask me why I love you, dear,
And I will ask the flower
Why it loves the Summer sun,
Or the Summer shower;
I will ask the lover's heart
Why it loves the moon,
Or the star-besprinkled skies
In a night in June.

Ask me why I love you, dear,
I will ask the vine
Why its tendrils trustingly
Round the oak entwine;
Why you love the mignonette
Better than the rue,—
If you will but answer me,
I will answer you.

Ask me why I love you, dear,
Let the lark reply,
Why his heart is full of song
When the twilight's nigh;
Why the lover heaves a sigh
When her heart is true;
If you will but answer me,
I will answer you.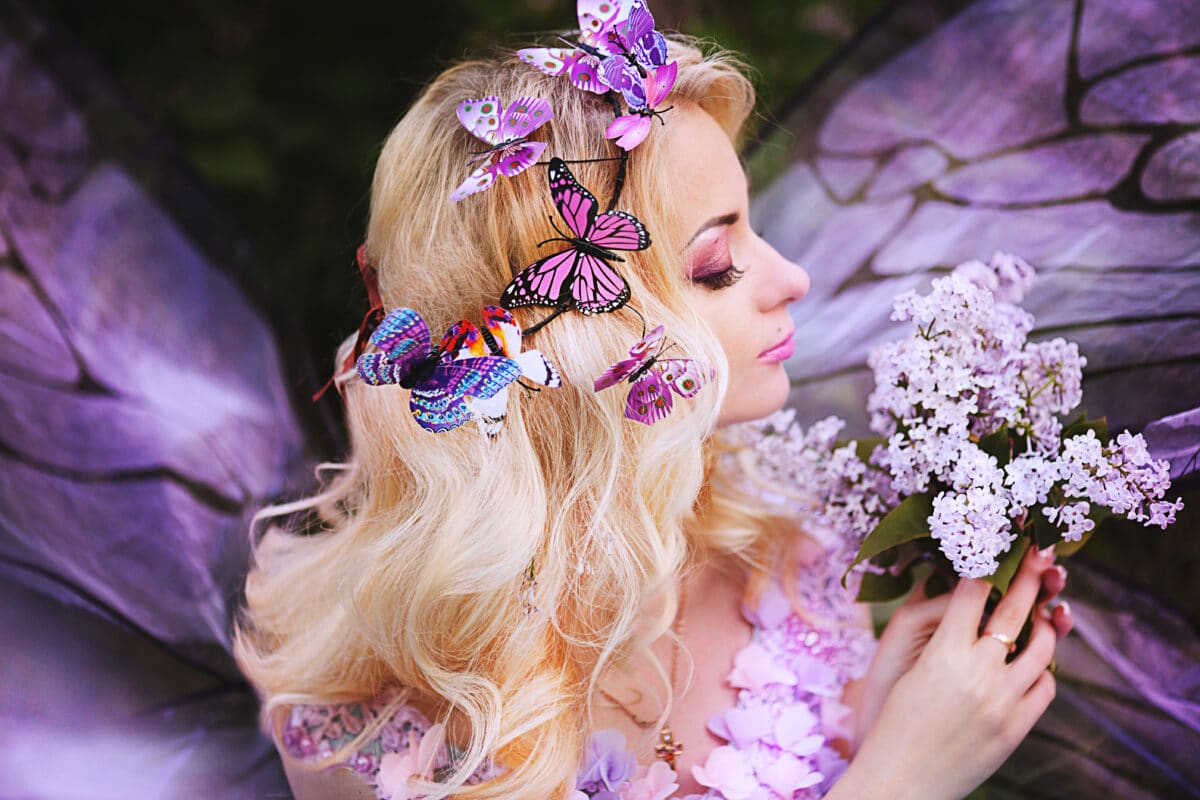 To a Lady with Some Flowers
by Anna Laetitia Barbauld

Flowers to the Fair! to you these flowers I bring,
And strive to greet you with an earlier spring.
Flowers sweet and gay, and delicate like you,
Emblems of innocence and beauty, too.
With flowers the Graces bind their yellow hair,
And flowery wreaths consenting lovers wear.

Flowers, the sole luxury which nature knew,
In Eden's pure and guiltless garden grew.
To loftier forms are rougher tasks assign'd,
The sheltering oak resists the stormy wind—
The tougher yew repels invading foes,
And the tall pine for future navies grows;
But this soft family, to cares unknown,
Were born for pleasure and delight alone.
Gay without toil, and lovely without art,
They spring to cheer the sense and glad the heart.
Nor blush, my fair, to own you copy these;
Your best, your sweetest empire is—to please.
Evening Song
by Willa Cather

Dear love, what thing of all things that be
Is ever worth one thought from you or me,
Save only Love,
Save only Love?
The days so short, the nights so quick to flee,
The world so wide, so deep and dark the sea,
So dark the sea;
So far the sun and every listless star,
Beyond their light — Ah! dear, who knows how far,
Who knows how far?
One thing of all dim things I know is true,
The heart within me knows, and tells it you,
And tells it you.
So blind is life, so lond at last is sleep,
And none but Love to bid us laugh or weep,
And none but Love,
And none but Love.
What is my lady like?
by Frances Anne Kemble

What is my lady like? thou fain wouldst know.
A rosy chaplet of fresh apple-bloom,
Bound with blue ribbon, lying on the snow.
What is my lady like? The violet gloom
Of evening, with deep orange light below.
She 's like the noonday smell of a pine wood;
She 's like the sounding of a stormy flood;
She 's like a mountain-top high in the skies,
To which the day its earliest light doth lend;
She 's like a pleasant path without an end;
Like a strange secret, and a sweet surprise;
Like a sharp axe of doom, wreathed with blush-roses.
A casket full of gems whose key one loses;
Like a hard saying, wonderful and wise.
Pauline
by Sarah Gould

White-browed anemones, daughters of the Sun,
And blue-eyed violets, with the mignonette,
And pale pink roses, with the valley's pet,
The myrtle, iris, lily,—every one
Becomes a sweet interpreter of thee;
And as I list the voices of thy soul,
So soft and gentle, yet in their control
Strong and subduing, clearly do I see
The latent strength that slumbers in thy spirit,
Where lofty faith, and aspirations high,
And holy loves keep closest company,
Building the heaven predestined souls inherit.
O, the sweet influence of thy soul on mine
Is as an effluence of the most Divine!
So Gentle Seems My Lady And So Pure
by Dante Alighieri (Thomas William Parsons, Translator)

So gentle seems my lady and so pure
When she greets any one, that scarce the eye
Such modesty and brightness can endure,
And the tongue, trembling, falters in reply.
She never heeds, when people praise her worth,—
Some in their speech, and many with a pen,
But meekly moves, as if sent down to earth
To show another miracle to men!
And such a pleasure from her presence grows
On him who gazeth, while she passeth by,—
A sense of sweetness that no mortal knows
Who hath not felt it,—that the soul's repose
Is woke to worship, and a spirit flows
Forth from her face that seems to whisper, "Sigh!"
Love hath his throne within my lady's eyes
by Dante Alighieri (Sir Theodore Martin, Translator)

Love hath his throne within my lady's eyes,
Whence all she looks on wears his gracious mien.
All turn to gaze, when she abroad is seen,
And whom she greets from him his colour flies;
With downward gaze he stands abashed, and sighs,
Remembering all his own unworthy blames.
Anger and pride before her fly. Ye Dames,
Lend me your aid her matchless worth to prize!
All gentleness, all thoughts serene and meek,
Grow in the heart of him that hears her voice.
To see her once is ever to rejoice;
Her look, when a faint smile is on her cheek,
Nor tongue can tell, nor memory hold in view,
So winning-gracious is the sight, and new.
Of His Lady
by Guido Guinicelli (Henry Francis Cary, Translator)

I would from truth my lady's praise supply,
Resembling her to lily and to rose;
Brighter than morning's lucid star she shows,
And fair as that which fairest is on high.
To the blue wave, I liken her, and sky,
All colour that with pink and crimson glows,
Gold, silver, and rich stones: nay, lovelier grows
E'en Love itself, when she is standing by.
She passeth on so gracious and so mild,
One's pride is quenched, and one, if sick, is well:
And they believe, who from the faith did err;
And none may near her come by harm defiled:
A mightier virtue have I yet to tell,—
No man may think of evil seeing her.
Celestial Love
by Michelangelo (John Addington Symonds, Translator)

No mortal thing enthralled these longing eyes
When perfect peace in thy fair face I found;
But far within, where all is holy ground,
My soul felt Love, her comrade of the skies:
For she was born with God in Paradise;
Nor all the shows of beauty shed around
This fair false world her wings to earth have bound:
Unto the Love of Loves aloft she flies.
Nay, things that suffer death, quench not the fire
Of deathless spirits; nor eternity
Serves sordid Time, that withers all things rare.
Not love but lawless impulse is desire:
That slays the soul; our love makes still more fair
Our friends on earth, fairer in death on high.
Love, the Light-Giver
by Michelangelo (John Addington Symonds, Translator)

With your fair eyes a charming light I see,
For which my own blind eyes would peer in vain;
Stayed by your feet the burden I sustain
Which my lame feet find all too strong for me;
Wingless upon your pinions forth I fly;
Heavenward your spirit stirreth me to strain;
E'en as you will, I blush and blanch again,
Freeze in the sun, burn 'neath a frosty sky.
Your will includes and is the lord of mine;
Life to my thoughts within your heart is given;
My words begin to breathe upon your breath:
Like to the moon am I, that cannot shine
Alone; for lo! our eyes see nought in heaven
Save what the living sun illumineth.
To Eva
by Ralph Waldo Emerson

O fair and stately maid, whose eyes
Were kindled in the upper skies
At the same torch that lighted mine;
For so I must interpret still
Thy sweet dominion o'er my will,
A sympathy divine.

Ah! let me blameless gaze upon
Features that seem at heart my own;
Nor fear those watchful sentinels,
Who charm the more their glance forbids,
Chaste-glowing, underneath their lids,
With fire that draws while it repels.
There's a Woman Like a Dew-drop
by Robert Browning

There 's a woman like a dewdrop, she 's so purer than the purest;
And her noble heart 's the noblest, yes, and her sure faith's the surest:
And her eyes are dark and humid, like the depth on depth of lustre
Hid i' the harebell, while her tresses, sunnier than the wild-grape cluster,
Gush in golden-tinted plenty down her neck's rose-misted marble:
Then her voice's music … call it the well's bubbling, the bird's warble!

And this woman says, 'My days were sunless and my nights were moonless,
Parch'd the pleasant April herbage, and the lark's heart's outbreak tuneless,
If you loved me not!' And I who (ah, for words of flame!) adore her,
Who am mad to lay my spirit prostrate palpably before her—
I may enter at her portal soon, as now her lattice takes me,
And by noontide as by midnight make her mine, as hers she makes me!
The Triumph
by Ben Jonson

See the chariot at hand here of Love,
Wherein my lady rideth!
Each that draws is a swan or a dove,
And well the car Love guideth.
As she goes, all hearts do duty
Unto her beauty;
And enamour'd, do wish, so they might
But enjoy such a sight,
That they still were to run by her side,
Through swords, through seas, whither she would ride.

Do but look on her eyes, they do light
All that Love's world compriseth!
Do but look on her hair, it is bright
As Love's star when it riseth!
Do but mark, her forehead's smoother
Than words that soothe her;
And from her arched brows, such a grace
Sheds itself through the face
As alone there triumphs to the life
All the gain, all the good, of the elements' strife.

Have you seen but a bright lily grow,
Before rude hands have touch'd it?
Ha' you mark'd but the fall o' the snow
Before the soil hath smutch'd it?
Ha' you felt the wool o' the beaver?
Or swan's down ever?
Or have smelt o' the bud o' the briar?
Or the nard in the fire?
Or have tasted the bag of the bee?
Oh so white! Oh so soft! Oh so sweet is she!
To Helen
by Edgar Allan Poe

Helen, thy beauty is to me
Like those Nicean barks of yore,
That gently, o'er a perfumed sea,
The weary, wayworn wanderer bore
To his own native shore.

On desperate seas long wont to roam,
Thy hyacinth hair, thy classic face,
Thy Naiad airs, have brought me home
To the glory that was Greece
And the grandeur that was Rome.

Lo! in yon brilliant window-niche
How statue-like I see thee stand,
The agate lamp within thy hand!
Ah, Psyche, from the regions which
Are Holy Land!
A Valentine
by Matilda Betham-Edwards

What shall I send my love to-day,
When all the woods attune to love,
And I would show the lark and dove
That I can love as well as they?…

I'll send a kiss, for that would be
The quickest sent, the lightest borne;
And well I know to-morrow morn
She'll send it back again to me.

Go, happy winds! ah, do not stay
Enamour'd of my lady's cheek,
But hasten home, and I'll bespeak
Your services another day!
Upon Her Protesting, That Now Having Tried His Sincere Affection, She Loved Him
by Francis Davison

Lady! you are with beauties so enrichèd
Of body and of mind;
As I can hardly find,
Which of them all hath most my heart bewitchèd.

Whether your skin so white, so smooth, so tender,
Or face so lovely fair,
Or long heart-binding hair,
Or dainty hand, or leg and foot so slender;

Or whether your sharp wit and lively spirit,
Where pride can find no place;
Or your most pleasing grace;
Or speech, which doth true eloquence inherit.

Most lovely all, and each of them doth move me
More than words can express:
But yet I must confess
I love you most, because you please to love me!
A Lady
by Amy Lowell

You are beautiful and faded,
Like an old opera tune
Played upon a harpsichord;
Or like the sun-flooded silks
Of an eighteenth-century boudoir. In your eyes
Smoulder the fallen roses of outlived minutes,
And the perfume of your soul
Is vague and suffusing,
With the pungence of sealed spice-jars.
Your half-tones delight me,
And I grow mad with gazing
At your blent colors.

My vigor is a new-minted penny,
Which I cast at your feet.
Gather it up from the dust
That its sparkle may amuse you.
To the Lady May
by Aurelian Townsend

Your smiles are not, as other women's be,
Only the drawing of the mouth awry;
For breasts and cheeks and forehead we may see,
Parts wanting motion, all stand smiling by:

Heaven hath no mouth, and yet is said to smile
After your style:
No more hath earth, yet that smiles too,
Just as you do.

No simpering lips nor looks can breed
Such smiles as from your face proceed:
The sun must lend his golden beams,
Soft winds their breath, green trees their shade,

Sweet fields their flowers, clear springs their streams,
Ere such another smile be made:
But these concurring, we may say
'So smiles the spring and so smiles lovely May.'
Portrait of a Lady
by Sarah N. Cleghorn

Her eyes are sunlit hazel:
Soft shadows round them play.
Her dark hair, smoothly ordered,
Is faintly touched with grey.
Full of a gentle brightness
Her look and language are: —
Kind tongue that never wounded,
Sweet mirth that leaves no scar.

Her dresses are soft lilac
And silver-pearly grey.
She wears, on meet occasion,
Modes of a bygone day,
Yet moves with bright composure
In fashion's pageant set,
Until her world she teaches
Its costume to forget.

With score of friends foregathered
Before a cheerful blaze,
She loves good ranging converse
Of past and future days.
Her best delight (too seldom)
From olden friends to hear
How fares the small old city
She left this many a year.

(There is a still more pleasant,
A cosier converse still,
When, all the guests departed,
Close comrades talk their fill.
Beside our smouldering fire
We muse and wonder late;
Commingling household gossip
With talk of gods and fate.)

All seemly ways of living, —
Proportion, comeliness,
Authority and order,–
Her loyal heart possess.
Then with what happy fingers
She spreads the linen fair
In that great Church of Bishops
That is her darling care!

And yet I dare to forecast
What her new name must be
Writ in the mystic volume
Beside the crystal sea: —
Instead of "True Believer,"
The golden quill hath penned,
"Of the poor beasts that perish,
The brave and gentle friend."
Rosaline
by Thomas Lodge

Like to the clear in highest sphere
Where all imperial glory shines,
Of selfsame colour is her hair
Whether unfolded, or in twines:
Heigh-ho, fair Rosaline!
Her eyes are sapphires set in snow,
Resembling heaven by every wink;
The Gods do fear whenas they glow,
And I do tremble when I think
Heigh-ho, would she were mine!

Her cheeks are like the blushing cloud
That beautifies Aurora's face
Or like the silver crimson shroud
That Phœbus' smiling looks doth grace;
Heigh-ho, fair Rosaline!

Her lips are like two budded roses
Whom ranks of lilies neighbour nigh,
Within which bounds she balm encloses
Apt to entice a deity:
Heigh-ho, would she were mine!

Her neck is like a stately tower
Where Love himself imprison'd lies,
To watch for glances every hour
From her divine and sacred eyes:
Heigh-ho, for Rosaline!

Her paps are centres of delight,
Her breasts are orbs of heavenly frame,
Where Nature moulds the dew of light
To feed perfection with the same:
Heigh-ho, would she were mine!

With orient pearl, with ruby red,
With marble white, with sapphire blue
Her body every way is fed,
Yet soft in touch and sweet in view:
Heigh-ho, fair Rosaline!

Nature herself her shape admires;
The Gods are wounded in her sight;
And Love forsakes his heavenly fires
And at her eyes his brand doth light:
Heigh-ho, would she were mine!

Then muse not, Nymphs, though I bemoan
The absence of fair Rosaline,
Since for a fair there's fairer none,
Nor for her virtues so divine:
Heigh-ho, fair Rosaline;
Heigh-ho, my heart! would God that she were mine!
Portia's Picture
by William Shakespeare

Fair Portia's counterfeit? What demi-god
Hath come so near creation? Move these eyes?
Or whether, riding on the balls of mine,
Seem they in motion? Here are severed lips,
Parted with sugar breath; so sweet a bar
Should sunder such sweet friends. Here in her hairs
The painter plays the spider; and hath woven
A golden mesh to entrap the hearts of men,
Faster than gnats in cobwebs: but her eyes!—
How could he see to do them? having made one,
Methinks it should have power to steal both his,
And leave itself unfurnished.
Song
by Mark Akenside

The shape alone let others prize,
The features of the fair:
I look for spirit in her eyes,
And meaning in her air.

A damask cheek, an ivory arm,
Shall ne'er my wishes win:
Give me an animated form,
That speaks a mind within.

A face where awful honor shines,
Where sense and sweetness move,
And angel innocence refines
The tenderness of love.

These are the soul of beauty's frame;
Without whose vital aid
Unfinished all her features seem,
And all her roses dead.

But ah! where both their charms unite,
How perfect is the view,
With every image of delight,
With graces ever new:

Of power to charm the greatest woe,
The wildest rage control,
Diffusing mildness o'er the brow,
And rapture through the soul.

Their power but faintly to express
All language must despair;
But go, behold Arpasia's face,
And read it perfect there.
Fair Is My Love
by Edmund Spenser

Fair is my love, when her fair golden hairs
With the loose wind ye waving chance to mark;
Fair, when the rose in her red cheeks appears;
Or in her eyes the fire of love does spark.
Fair, when her breast, like a rich-laden bark,
With precious merchandise she forth doth lay;
Fair, when that cloud of pride, which oft doth dark
Her goodly light, with smiles she drives away.
But fairest she, when so she doth display
The gate with pearls and rubies richly dight;
Through which her words so wise do make their way
To bear the message of her gentle sprite.
The rest be works of nature's wonderment:
But this the work of heart's astonishment.
Vision of a Fair Woman
by Elizabeth A. Sharps

Tell us some of the charms of the stars:
Close and well set were her ivory teeth;
White as the canna upon the moor
Was her bosom the tartan bright beneath.

Her well-rounded forehead shone
Soft and fair as the mountain snow;
Her two breasts were heaving full;
To them did the hearts of heroes flow.

Her lips were ruddier than the rose;
Tender and tunefully sweet her tongue;
White as the foam adown her side
Her delicate fingers extended hung.

Smooth as the dusky down of the elk
Appeared her shady eyebrows to me;
Lovely her cheeks were, like berries red;
From every guile she was wholly free.

Her countenance looked like the gentle buds
Unfolding their beauty in early spring;
Her yellow locks like the gold-browed hills;
And her eyes like the radiance the sunbeams bring.
Her Likeness
by Dinah Maria Mulock Craik

A girl, who has so many wilful ways
She would have caused Job's patience to forsake him;
Yet is so rich in all that 's girlhood's praise,
Did Job himself upon her goodness gaze,
A little better she would surely make him.

Yet is this girl I sing in naught uncommon,
And very far from angel yet, I trow.
Her faults, her sweetness, are purely human;
Yet she 's more lovable as simple woman
Than any one diviner that I know.

Therefore I wish that she may safely keep
This womanhede, and change not, only grow:
From maid to matron, youth to age, may creep,
And in perennial blessedness, still reap
On every hand of that which she doth sow.
There Is A Lady Sweet And Kind
by Unknown

There is a Lady sweet and kind,
Was never face so pleased my mind;
I did but see her passing by,
And yet I love her till I die.

Her gesture, motion, and her smiles,
Her wit, her voice my heart beguiles,
Beguiles my heart, I know not why,
And yet I love her till I die.

Cupid is wingèd and doth range,
Her country so my love doth change:
But change she earth, or change she sky,
Yet will I love her till I die.
Her Guitar
by Frank Dempster Sherman

By the fire that loves to tint her
Cheeks the color of a rose,
While the wanton winds of winter
Lose the landscape in the snows,—
While the air grows keen and bitter,
And the clean-cut silver stars
Tremble in the cold and glitter
Through the twilight's dusky bars,—
In a cosey room where lingers
Happy Time on folded wings,
I am watching five white fingers
Float across six slender strings
Of an old guitar, held lightly,—
Captivated while she sets,
Here and there, five others tightly
On the frets.

Lost in loving contemplation
Of the fair, shy, girlish face
Conscious of no admiration,
Posed with such a charming grace
O'er this instrument some Spanish
Serenader used to keep
Hidden till the sun would vanish
And the birds were fast asleep;
Who, below his loved one's casement,
With the mellow Southern moon
Through a leafy interlacement
Shining softly, thrummed a tune:
Did she answer it, I wonder?
Did she frame a sweet reply?
Did she grant the wish made under
Such a sky?

This I know, if she had listened
To the melody I 've heard,
Mute confessions must have glistened
In her eyes at every word;
And the very stars above her
Must have whispered, one by one,
Something sentimental of her
When the serenade was done.
For this music has but ended,
And I leave my dreams to find
With the notes are somehow blended
Like confessions of my mind;
And the gentle girl who guesses
What these broken secrets are,
Is the one whose arm caresses
This guitar.
Lovely Mary Donnelly
by William Allingham

Oh, lovely Mary Donnelly, my joy, my only best
If fifty girls were round you, I'd hardly see the rest;
Be what it may the time o' day, the place be where it will
Sweet looks o' Mary Donnelly, they bloom before me still.

Her eyes like mountain water that's flowing on a rock,
How clear they are, how dark they are! they give me many a shock.
Red rowans warm in sunshine and wetted with a shower,
Could ne'er express the charming lip that has me in its power.

Her nose is straight and handsome, her eyebrows lifted up,
Her chin is very neat and pert, and smooth like a china cup,
Her hair's the brag of Ireland, so weighty and so fine;
It's rolling down upon her neck, and gathered in a twine.

The dance o' last Whit-Monday night exceeded all before,
No pretty girl from miles about was missing from the floor;
But Mary kept the belt of love, and O but she was gay!
She danced a jig, she sung a song, that took my heart away.

When she stood up for dancing, her steps were so complete,
The music nearly killed itself to her feet;
The fiddler mourned his blindness, he heard her so much praised,
But blessed his luck not to be deaf when once her voice she raised.

And evermore I'm whistling or lilting what you sung,
Your smile is always in my heart, your name beside my tongue;
But you've as many sweethearts as you'd count on both your hands,
And for myself there's not a thumb or little finger stands.

Oh, you're the flower o' womankind in country or in town;
The higher I exalt you, the lower I'm cast down.
If some great lord should come this way, and see your beauty bright.
And you to be his lady, I'd own it was but right.

Oh, might we live together in a lofty palace hall,
Where joyful music rises, and where scarlet curtains fall!
Oh, might we live together in a cottage mean and small,
With sods or grass the only roof, and mud the only wall!

O lovely Mary Donnelly, your beauty's my distress,
It's far too beauteous to be mine, but I'll never wish it less.
The proudest place would fit your face, and I am poor and low
But blessings be about you, dear, wherever you may go.
Jean
by Robert Burns

Of a' the airts the wind can blaw,
I dearly like the west;
For there the bonnie lassie lives,
The lassie I lo'e best.
There wild woods grow, and rivers row,
And monie a hill's between;
But day and night my fancy's flight
Is ever wi' my Jean.

I see her in the dewy flowers,
I see her sweet and fair;
I hear her in the tunefu' birds,
I hear her charm the air;
There's not a bonnie flower that springs
By fountain, shaw, or green;
There's not a bonnie bird that sings,
But minds me of my Jean.
My eyes! how I love you
by John Godfrey Saxe

My eyes! how I love you,
You sweet little dove you!
There 's no one above you,
Most beautiful Kitty.

So glossy your hair is,
Like a sylph's or a fairy's;
And your neck, I declare, is
Exquisitely pretty.

Quite Grecian your nose is,
And your cheeks are like roses,
So delicious—O Moses!
Surpassingly sweet!

Not the beauty of tulips,
Nor the taste of mint-juleps,
Can compare with your two lips,
Most beautiful Kate!

Not the black eyes of Juno,
Nor Minerva's of blue, no,
Nor Venus's, you know,
Can equal your own!

O, how my heart prances,
And frolics and dances,
When their radiant glances
Upon me are thrown!

And now, dearest Kitty,
It 's not very pretty,
Indeed it 's a pity,
To keep me in sorrow!

So, if you 'll but chime in,
We 'll have done with our rhymin',
Swap Cupid for Hymen,
And be married to-morrow.
Perfect Woman
by William Wordsworth

She was a phantom of delight
When first she gleam'd upon my sight;
A lovely apparition, sent
To be a moment's ornament;
Her eyes as stars of twilight fair;
Like twilight's, too, her dusky hair;
But all things else about her drawn
From May-time and the cheerful dawn;
A dancing shape, an image gay,
To haunt, to startle, and waylay.

I saw her upon nearer view,
A Spirit, yet a Woman too!
Her household motions light and free,
And steps of virgin liberty;
A countenance in which did meet
Sweet records, promises as sweet;
A creature not too bright or good
For human nature's daily food;
For transient sorrows, simple wiles,
Praise, blame, love, kisses, tears, and smiles.

And now I see with eye serene
The very pulse of the machine;
A being breathing thoughtful breath,
A traveller between life and death;
The reason firm, the temperate will,
Endurance, foresight, strength, and skill;
A perfect Woman, nobly plann'd,
To warn, to comfort, and command;
And yet a Spirit still, and bright
With something of angelic light.
My Lady
by Philip James Bailey

I loved her for that she was beautiful;
And that to me she seem'd to be all Nature,
And all varieties of things in one:
Would set at night in clouds of tears, and rise
All light and laughter in the morning; fear
No petty customs nor appearances;
But think what others only dream'd about;
And say what others did but think; and do
What others did but say; and glory in
What others dared but do: so pure withal
In soul; in heart and act such conscious yet
Such perfect innocence, she made round her
A halo of delight. 'Twas these which won me;—
And that she never school'd within her breast
One thought or feeling, but gave holiday
To all; and that she made all even mine
In the communion of Love: and we
Grew like each other, for we loved each other;
She, mild and generous as the air in Spring;
And I, like Earth all budding out with love.
Old Dutch Love Song
by Eugene Field

I am not rich, and yet my wealth
Surpasseth human measure;
My store untold
Is not of gold
Nor any sordid treasure.
Let this one hoard his earthly pelf,
Another court ambition–
Not for a throne
Would I disown
My poor and proud condition!

The worldly gain achieved to-day
To-morrow may be flying–
The gifts of kings
Are fleeting things–
The gifts of love undying!
In her I love is all my wealth–
For her my sole endeavor;
No heart, I ween,
Hath fairer queen,
No liege such homage, ever!
A Valentine
by John Clare

Here's a valentine nosegay for Mary,
Some of Spring's earliest flowers;
The ivy is green by the dairy,
And so are these laurels of ours.
Though the snow fell so deep and the winter was dreary,
The laurels are green and the sparrows are cheery.

The snowdrops in bunches grow under the rose,
And aconites under the lilac, like fairies;
The best in the bunches for Mary I chose,
Their looks are as sweet and as simple as Mary's.
The one will make Spring in my verses so bare,
The other set off as a braid thy dark hair.

Pale primroses, too, at the old parlour end,
Have bloomed all the winter 'midst snows cold and dreary,
Where the lavender-cotton kept off the cold wind,
Now to shine in my valentine nosegay for Mary;
And appear in my verses all Summer, and be
A memento of fondness and friendship for thee.

Here's the crocus half opened, that spreads into gold,
Like branches of sunbeams left there by a fairy:
I place them as such in these verses so cold,
But they'll bloom twice as bright in the presence of Mary,
These garden flowers crop't, I will go to the field,
And see what the valley and pasture land yield.

Here peeps the pale primrose from the skirts of the wild wood,
And violet blue 'neath the thorn on the green;
The wild flowers we plucked in the days of our childhood,
On the very same spot, as no changes have been–
In the very same place where the sun kissed the leaves,
And the woodbine its branches of thorns interweaves.

And here in the pasture, all swarming with rushes,
Is a cowslip as blooming and forward as Spring;
And the pilewort like sunshine grows under the bushes,
While the chaffinch there sitting is trying to sing;
And the daisies are coming, called "stars of the earth,"
To bring to the schoolboy his Springtime of mirth.

Here, then, is the nosegay: how simple it shines!
It speaks without words to the ear and the eye;
The flowers of the Spring are the best valentines;
They are young, fair, and simple, and pleasingly shy.
That you may remain so and your love never vary,
I send you these flowers as a valentine, Mary.
My Lady's Presence Makes the Roses Red
by Henry Constable

My Lady's presence makes the Roses red,
Because to see her lips they blush for shame.
The Lily's leaves, for envy, pale became,
For her white hands in them this envy bred.
The Marigold the leaves abroad doth spread,
Because the sun's and her power is the same.
The Violet of purple colour came,
Dyed in the blood she made my heart to shed.
In brief all flowers from her their virtue take;
From her sweet breath, their sweet smells do proceed;
The living heat which her eyebeams doth make
Warmeth the ground, and quickeneth the seed.
The rain, wherewith she watereth the flowers,
Falls from mine eyes, which she dissolves in showers.
A Valentine
by Edward Woodley Bowling

O how shall I write a love-ditty
To my Alice on Valentine's day?
How win the affection or pity
Of a being so lively and gay?
For I'm an unpicturesque creature,
Fond of pipes and port wine and a doze
Without a respectable feature,
With a squint and a very queer nose.

But she is a being seraphic,
Full of fun, full of frolic and mirth;
Who can talk in a manner most graphic
Every possible language on earth.
When she's roaming in regions Italic,
You would think her a fair Florentine;
She speaks German like Schiller; and Gallic
Better far than Rousseau or Racine.

She sings – sweeter far than a cymbal
(A sound which I never have heard);
She plays – and her fingers most nimble
Make music more soft than a bird.
She speaks – 'tis like melody stealing
O'er the Mediterranean sea;
She smiles – I am instantly kneeling
On each gouty and corpulent knee.

'Tis night! the pale moon shines in heaven
(Where else it should shine I don't know),
And like fire-flies the Pleiades seven
Are winking at mortals below:
Let them wink, if they like it, for ever,
My heart they will ne'er lead astray;
Nor the soft silken memories sever,
Which bind me to Alice De Grey.

If I roam thro' the dim Coliseum,
Her fairy form follows me there;
If I list to the solemn "Te Deum,"
Her voice seems to join in the prayer.
"Sweet spirit" I seem to remember,
O would she were near me to hum it;
As I heard her in sunny September,
On the Rigi's aë rial summit!

O Alice where art thou? No answer
Comes to cheer my disconsolate heart;
Perhaps she has married a lancer,
Or a bishop, or baronet smart;
Perhaps, as the Belle of the ball-room,
She is dancing, nor thinking of me;
Or riding in front of a small groom;
Or tossed in a tempest at sea;

Or listening to sweet Donizetti,
In Venice, or Rome, or La Scala;
Or walking alone on a jetty;
Or buttering bread in a parlour;
Perhaps, at our next merry meeting,
She will find me dull, married, and gray;
So I'll send her this juvenile greeting
On the Eve of St. Valentine's day.
A Valentine
by Eugene Field

Go, Cupid, and my sweetheart tell
I love her well.
Yes, though she tramples on my heart
And rends that bleeding thing apart;
And though she rolls a scornful eye
On doting me when I go by;
And though she scouts at everything
As tribute unto her I bring –
Apple, banana, caramel –
Haste, Cupid, to my love and tell,
In spite of all, I love her well!

And further say I have a sled
Cushioned in blue and painted red!
The groceryman has promised I
Can "hitch" whenever he goes by –
Go, tell her that, and, furthermore,
Apprise my sweetheart that a score
Of other little girls implore
The boon of riding on that sled
Painted and hitched, as aforesaid; –
And tell her, Cupid, only she
Shall ride upon that sled with me!
Tell her this all, and further tell
I love her well.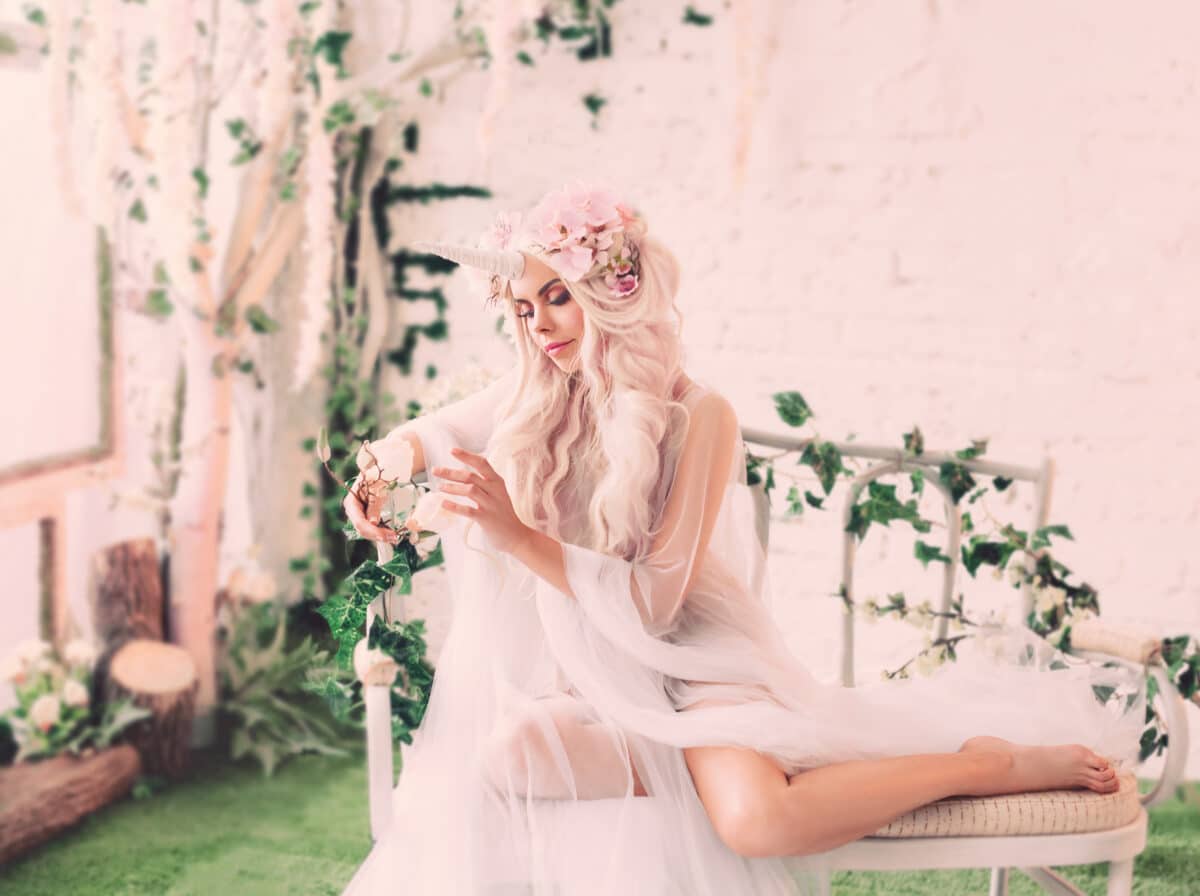 There is a garden in her face
by Anonymous

There is a garden in her face,
Where roses and white lilies blow;
A heavenly paradise is that place,
Wherein all pleasant fruits do grow;
There cherries grow that none may buy,
Till cherry-ripe themselves do cry.

Those cherries fairly do enclose
Of orient pearl a double row,
Which when her lovely laughter shows,
They look like rosebuds filled with snow;
Yet them no peer nor prince may buy,
Till cherry-ripe themselves do cry.

Her eyes like angels watch them still,
Her brows like bended bows do stand,
Threatening with piercing frowns to kill
All that approach with eye or hand
These sacred cherries to come nigh,
Till cherry-ripe themselves do cry.
My Love, Thou Art A Nosegay Sweet
by John Clare

My love, thou art a nosegay sweet,
My sweetest flower I'll prove thee,
And pleased I pin thee to my breast,
And dearly do I love thee.

And when, my nosegay, thou shalt fade,
As sweet a flower thou'lt prove thee;
And as thou witherest on my breast
For beauty past I'll love thee.

And when, my nosegay, thou shalt die,
And heaven's flower shalt prove thee,
My hopes shall follow to the sky,
And everlasting love thee.
The Maiden I Love
by John Clare

How sweet are Spring wild flowers! They grow past the counting.
How sweet are the wood-paths that thread through the grove!
But sweeter than all the wild flowers of the mountain
Is the beauty that walks here–the maiden I love.
Her black hair in tangles
The rose briar mangles;
Her lips and soft cheeks,
Where love ever speaks:
O there's nothing so sweet as the maiden I love.

It was down in the wild flowers, among brakes and brambles,
I met the sweet maiden so dear to my eye,
In one of my Sunday morn midsummer rambles,
Among the sweet wild blossoms blooming close by.
Her hair it was coal black,
Hung loose down her back;
In her hand she held posies
Of blooming primroses,
The maiden who passed on the morning of love.

Coal black was her silk hair that shaded white shoulders;
Ruby red were her ripe lips, her cheeks of soft hue;
Her sweet smiles, enchanting the eyes of beholders,
Thrilled my heart as she rambled the wild blossoms through.
Like the pearl, her bright eye;
In trembling delight I
Kissed her cheek, like a rose
In its gentlest repose.
O there's nothing so sweet as the maiden I love!
My Sweetheart's Face
by John Allan Wyeth

My kingdom is my sweetheart's face,
And these the boundaries I trace:
Northward her forehead fair;
Beyond a wilderness of auburn hair;
A rosy cheek to east and west;
Her little mouth
The sunny south.
It is the south that I love best.

Her eyes two crystal lakes,
Rippling with light,
Caught from the sun by day,
The stars by night.
The dimples in
Her cheeks and chin
Are snares which Love hath set,
And I have fallen in!
My Choice
by William Browne

Shall I tell you whom I love?
Hearken then awhile to me;
And if such a woman move
As I now shall versify,
Be assured 't is she or none,
That I love, and love alone.

Nature did her so much right
As she scorns the help of art.
In as many virtues dight
As e'er yet embraced a heart.
So much good so truly tried,
Some for less were deified.

Wit she hath, without desire
To make known how much she hath;
And her anger flames no higher
Than may fitly sweeten wrath.
Full of pity as may be,
Though perhaps not so to me.

Reason masters every sense,
And her virtues grace her birth;
Lovely as all excellence,
Modest in her most of mirth.
Likelihood enough to prove
Only worth could kindle love.

Such she is; and if you know
Such a one as I have sung;
Be she brown, or fair, or so
That she be but somewhat young;
Be assured 't is she, or none,
That I love, and love alone.
He Gives His Beloved Certain Rhymes
by William Butler Yeats

Fasten your hair with a golden pin,
And bind up every wandering tress;
I bade my heart build these poor rhymes:
It worked at them, day out, day in,
Building a sorrowful loveliness
Out of the battles of old times.
You need but lift a pearl-pale hand,
And bind up your long hair and sigh;
And all men's hearts must burn and beat;
And candle-like foam on the dim sand,
And stars climbing the dew-dropping sky,
Live but to light your passing feet.
My Beautiful Lady
by Thomas Woolner

I love my Lady; she is very fair;
Her brow is wan and bound by simple hair;
Her spirit sits aloft and high,
But glances from her tender eye
In sweetness droopingly.

As a young forest while the wind drives thro',
My life is stirr'd when she breaks on my view;
Her beauty grants my will no choice
But silent awe, till she rejoice
My longing with her voice.

Her warbling voice, tho' ever low and mild,
Oft makes me feel as strong wine would a child;
And tho' her hand be airy light
Of touch, it moves me with its might
As would a sudden fright.

A hawk high poised in air, whose nerved wing-tips
Tremble with might suppress'd before he dips,
In vigilance, scarce more intense
Than I, when her voice holds my sense
Contented in suspense.

Her mention of a thing, august or poor,
Makes it far nobler than it was before:
As, where the sun strikes, life will gush
And what is pale receive a flush,
Rich hues, a richer blush.

My Lady's name when I hear strangers use,
Not meaning her, to me seems lax misuse;
I love none but my Lady's name;
Maud, Grace, Rose, Marian, all the same
Are harsh, or blank and tame.

My lady walks as I have watch'd a swan
Swim where a glory on the water shone:
There ends of willow-branches ride
Quivering in the flowing tide,
By the deep river's side.

Fresh beauties, howsoe'er she moves, are stirr'd;
As the sunn'd bosom of a humming-bird
At each pant lifts some fiery hue,
Fierce gold, bewildering green or blue—
The same, yet ever new.
My Love
by James Russell Lowell

Not as all other women are
Is she that to my soul is dear;
Her glorious fancies come from far,
Beneath the silver evening-star,
And yet her heart is ever near.

Great feelings hath she of her own,
Which lesser souls may never know;
God giveth them to her alone,
And sweet they are as any tone
Wherewith the wind may choose to blow.

Yet in herself she dwelleth not,
Although no home were half so fair;
No simplest duty is forgot,
Life hath no dim and lowly spot
That doth not in her sunshine share.

She doeth little kindnesses,
Which most leave undone, or despise:
For naught that sets one heart at ease,
And giveth happiness or peace,
Is low-esteemèd in her eyes.

She hath no scorn of common things,
And, though she seem of other birth,
Round us her heart entwines and clings,
And patiently she folds her wings
To tread the humble paths of earth.

Blessing she is: God made her so,
And deeds of week-day holiness
Fall from her noiseless as the snow,
Nor hath she ever chanced to know
That aught were easier than to bless.

She is most fair, and thereunto
Her life doth rightly harmonize;
Feeling or thought that was not true
Ne'er made less beautiful the blue
Unclouded heaven of her eyes.

She is a woman: one in whom
The springtime of her childish years
Hath never lost its fresh perfume,
Though knowing well that life hath room
For many blights and many tears.

I love her with a love as still
As a broad river's peaceful might,
Which, by high tower and lowly mill,
Seems following its own wayward will,
And yet doth ever flow aright.

And, on its full, deep breast serene,
Like quiet isles my duties lie;
It flows around them and between,
And makes them fresh and fair and green,
Sweet homes wherein to live and die.
Bright Star Of Beauty
by Michael Drayton

Bright star of beauty, on whose eyelids sit
A thousand nymph-like and enamour'd Graces,
The Goddesses of Memory and Wit,
Which there in order take their several places;
In whose dear bosom sweet delicious Love
Lays down his quiver, which he once did bear,
Since he that blessed Paradise did prove,
And leaves his mother's lap to sport him there.
Let others strive to entertain with words;
My soul is of a braver metal made;
I hold that vile which vulgar wit affords;
In me's that faith which Time cannot invade.
Let what I praise be still made good by you;
Be you most worthy, whilst I am most true.
Isabel
by John Charles McNeill

When first I stood before you,
Isabel,
I stood there to adore you,
In your spell;
For all that grace composes,
And all that beauty knows is
Your face above the roses,
Isabel.

You knew the charm of flowers,
Isabel,
Which, like incarnate hours,
Rose and fell
At your bosom, glowed and gloried,
White and pale and pink and florid,
And you touched them with your forehead,
Isabel.

Amid the jest and laughter,
Isabel,
I saw you, and thereafter,
Ill or well,
There was nothing else worth seeing,
Worth following or fleeing,
And no reason else for being,
Isabel.
A Red, Red Rose
by Robert Burns

O my Luve's like a red, red rose
That's newly sprung in June:
O my Luve's like the melodie
That's sweetly play'd in tune!

As fair thou art, my bonnie lass,
So deep in love am I:
And I will love thee still, my dear,
Till a' the seas gang dry:

Till a' the seas gang dry, my dear,
And the rocks melt with the sun;
I will luve thee still my dear,
When the sands of life shall run.

And fare thee weel, my only Luve,
And fare thee weel a while!
And I will come again , my Luve,
Tho' it were ten thousand mile.
Song To Celia
by Ben Jonson

Drink to me only with thine eyes,
And I will pledge with mine;
Or leave a kiss but in the cup,
And I'll not look for wine.
The thirst that from the soul doth rise
Doth ask a drink divine;
But might I of Jove's nectar sup,
I would not change for thine.

I sent thee late a rosy wreath,
Not so much honouring thee
As giving it a hope, that there
It could not withered be.
But thou thereon didst only breathe,
And sent'st it back to me;
Since when it grows, and smells, I swear,
Not of itself, but thee.
Jessie
by Eugene Field

When I remark her golden hair
Swoon on her glorious shoulders,
I marvel not that sight so rare
Doth ravish all beholders;
For summon hence all pretty girls
Renowned for beauteous tresses,
And you shall find among their curls
There's none so fair as Jessie's.

And Jessie's eyes are, oh, so blue
And full of sweet revealings–
They seem to look you through and through
And read your inmost feelings;
Nor black emits such ardent fires,
Nor brown such truth expresses–
Admit it, all ye gallant squires–
There are no eyes like Jessie's.

Her voice (like liquid beams that roll
From moonland to the river)
Steals subtly to the raptured soul,
Therein to lie and quiver;
Or falls upon the grateful ear
With chaste and warm caresses–
Ah, all concede the truth (who hear):
There's no such voice as Jessie's.

Of other charms she hath such store
All rivalry excelling,
Though I used adjectives galore,
They'd fail me in the telling;
But now discretion stays my hand–
Adieu, eyes, voice, and tresses.
Of all the husbands in the land
There's none so fierce as Jessie's.
Astrophel and Stella – First Song
by Philip Sidney

Doubt you to whom my Muse these notes entendeth,
Which now my breast, surcharg'd, to musick lendeth!
To you, to you, all song of praise is due,
Only in you my song begins and endeth.

Who hath the eyes which marrie state with pleasure!
Who keeps the key of Natures cheifest treasure!
To you, to you, all song of praise is due,
Only for you the heau'n forgate all measure.

Who hath the lips, where wit in fairnesse raigneth!
Who womankind at once both deckes and stayneth!
To you, to you, all song of praise is due,
Onely by you Cupid his crowne maintaineth.

Who hath the feet, whose step all sweetnesse planteth!
Who else, for whom Fame worthy trumpets wanteth!
To you, to you, all song of praise is due,
Onely to you her scepter Venus granteth.

Who hath the breast, whose milk doth patience nourish!
Whose grace is such, that when it chides doth cherish!
To you, to you, all song of praise is due,
Onelie through you the tree of life doth flourish.

Who hath the hand which, without stroke, subdueth!
Who long-dead beautie with increase reneueth!
To you, to you, all song of praise is due,
Onely at you all enuie hopelesse rueth.

Who hath the haire, which, loosest, fastest tieth!
Who makes a man liue, then glad when he dieth!
To you, to you, all song of praise is due,
Only of you the flatterer neuer lieth.

Who hath the voyce, which soule from sences thunders!
Whose force, but yours, the bolts of beautie thunders!
To you, to you, all song of praise is due,
Only with you not miracles are wonders.

Doubt you, to whome my Muse these notes intendeth,
Which now my breast, oercharg'd, to musicke lendeth!
To you, to you, all song of praise is due:
Only in you my song begins and endeth.
Samela
by Robert Greene

Like to Diana in her summer weed,
Girt with a crimson robe of brightest dye,
Goes fair Samela;
Whiter than be the flocks that straggling feed,
When washed by Arethusa Fount they lie,
Is fair Samela;

As fair Aurora in her morning-grey,
Decked with the ruddy glister of her love,
Is fair Samela;
Like lovely Thetis on a calmèd day,
Whenas her brightness Neptune's fancy move,
Shines fair Samela;

Her tresses gold, her eyes like glassy streams,
Her teeth are pearl, the breasts are ivory
Of fair Samela;
Her cheeks like rose and lily yield forth gleams;
Her brow's bright arches framed of ebony:
Thus fair Samela

Passeth fair Venus in her bravest hue,
And Juno in the shadow of majesty,
For she's Samela;
Pallas in wit,—all three, if you will view,
For beauty, wit, and matchless dignity,
Yield to Samela.
The Face I Love So Dearly
by John Clare

Sweet is the violet, th' scented pea,
Haunted by red-legged, sable bee,
But sweeter far than all to me
Is she I love so dearly;
Than perfumed pea and sable bee,
The face I love so dearly.

Sweeter than hedgerow violets blue,
Than apple blossoms' streaky hue,
Or black-eyed bean-flower blebbed with dew
Is she I love so dearly;
Than apple flowers or violets blue
Is she I love so dearly.

Than woodbine upon branches thin,
The clover flower, all sweets within,
Which pensive bees do gather in,
Three times as sweet, or nearly,
Is the cheek, the eye, the lip, the chin
Of her I love so dearly.
The Complete Lover
by William Browne

For her gait, if she be walking;
Be she sitting, I desire her
For her state's sake; and admire her
For her wit if she be talking;
Gait and state and wit approve her;
For which all and each I love her.

Be she sullen, I commend her
For a modest. Be she merry,
For a kind one her prefer I.
Briefly, everything doth lend her
So much grace, and so approve her,
That for everything I love her.
To Aurora
by William Alexander

O if thou knew'st how thou thyself dost harm,
And dost prejudge thy bliss, and spoil my rest;
Then thou would'st melt the ice out of thy breast
And thy relenting heart would kindly warm.
O if thy pride did not our joys controul,
What world of loving wonders should'st thou see;
For if I saw thee once transformed in me,
Then in thy bosom would I pour my soul;
Then all my thoughts should in thy visage shine,
And if that ought mischanced thou should'st not moan
Nor bear the burthen of thy griefs alone;
No, I would have my share in what were thine.
And whilst we thus should make our sorrows one,
This happy harmony would make them none.
Beauty
by John Masefield

I have seen dawn and sunset on moors and windy hills
Coming in solemn beauty like slow old tunes of Spain:
I have seen the lady April bringing the daffodils,
Bringing the springing grass and the soft warm April rain.

I have heard the song of the blossoms and the old chant of the sea,
And seen strange lands from under the arched white sails of ships;
But the loveliest thing of beauty God ever has shown to me,
Are her voice, and her hair, and eyes, and the dear red curve of her lips.
To Cynthia On concealment of her beauty
by Sir Francis Kynaston

Do not conceale thy radiant eyes,
The starre-light of serenest skies,
Least wanting of their heavenly light,
They turne to Chaos endlesse night.

Do not conceale those tresses faire,
The silken snares of thy curl'd haire,
Least finding neither gold, nor Ore,
The curious Silke-worme worke no more.

Do not conceale those brests of thine,
More snowe white then the Apenine,
Least if there be like cold or frost,
The Lilly be for ever lost.

Do not conceale that fragrant scent,
Thy breath, which to all flowers hath lent
Perfumes, least it being supprest,
No spices growe in all the East.

Do not conceale thy heavenly voice,
Which makes the hearts of gods rejoyce,
Least Musicke hearing no such thing,
The Nightingale forget to sing.

Do not conceale, not yet eclipse
Thy pearly teeth with Corrall lips,
Least that the Seas cease to bring forth
Gems, which from thee have all their worth.

Do not conceale no beauty grace,
That 's either in thy minde or face,
Least vertue overcome by vice,
Make men beleeve no Paradice.
Song
by Thomas Carew

Ask me no more where Jove bestows,
When June is past, the fading rose;
For in your beauty's orient deep
These flowers, as in their causes, sleep.

Ask me no more whither do stray
The golden atoms of the day;
For in pure love heaven did prepare
Those powders to enrich your hair.

Ask me no more whither doth haste
The nightingale, when May is past;
For in your sweet dividing throat
She winters, and keeps warm her note.

Ask me no more where those stars 'light,
That downwards fall in dead of night;
For in your eyes they sit, and there
Fixed become, as in their sphere.

Ask me no more if east or west
The phoenix builds her spicy nest;
For unto you at last she flies,
And in your fragrant bosom dies.
Spring and Woman
by Walther von der Vogelweide (Edgar Taylor, Translator)

When from the sod the flowerets spring,
And smile to meet the sun's bright ray,
When birds their sweetest carols sing,
In all the morning pride of May,
What lovelier than the prospect there?
Can earth boast anything more fair?
To me it seems an almost heaven,
So beauteous to my eyes that vision bright is given.

But when a lady chaste and fair,
Noble, and clad in rich attire,
Walks through the throng with gracious air,
As sun that bids the stars retire,—
Then where are all thy boastings, May?
What hast thou beautiful and gay,
Compared with that supreme delight?
We leave thy loveliest flowers, and watch that lady bright.

Wouldst thou believe me,—come and place
Before thee all this pride of May,
Then look but on my lady's face,
And which is best and brightest say.
For me, how soon (if choice were mine)
This would I take, and that resign;
And say, "Though sweet thy beauties, May,
I 'd rather forfeit all than lose my lady gay!"
Silvia
by William Shakespeare

Who is Silvia? what is she,
That all our swains commend her?
Holy, fair, and wise is she;
The heaven such grace did lend her,
That she might admirèd be.

Is she kind as she is fair?
For beauty lives with kindness.
Love doth to her eyes repair,
To help him of his blindness;
And, being helped, inhabits there.

Then to Silvia let us sing,
That Silvia is excelling;
She excels each mortal thing
Upon the dull earth dwelling;
To her let us garlands bring
Damelus' Song of His Diaphenia
by Henry Constable

Diaphenia, like the daffadowndilly,
White as the sun, fair as the lily,
Heigh ho, how I do love thee!
I do love thee as my lambs
Are belovëd of their dams-
How blest were I if thou wouldst prove me!

Diaphenia, like the spreading roses,
That in thy sweets all sweets incloses,
Fair sweet, how I do love thee!
I do love thee as each flower
Loves the sun's life-giving power,
For, dead, thy breath to life might move me.

Diaphenia, like to all things blessed,
When all thy praises are expressëd,
Dear joy, how I do love thee!
As the birds do love the spring,
Or the bees their careful king,-
Then in requite, sweet virgin, love me!
My Queen
by Fannie Isabelle Sherrick

A fair sweet blossom is born for you,
A beautiful rose, my queen!
And never was flower so fair as this,
Oh, never so fair, I ween!
A banner is hung in the western sky
Of colors that flash ere they fade and die;
And the rippling waves where the waters run
Are stained with the gold of the summer sun;
The world is so fair for you, my queen,
The world is so fair and true;
And the rose that blossoms to-day, my own,
Is the love that I have for you.
The grasses that spring at your feet, my queen,
Could whisper all day in your ear;
But I stand dumb at your side, my own,
Stilled by my love's own fear.
Oh, what would you know of my love's sweet will
The heart speaks most when the lips are still;
And the love that is filling my soul to-day
Is the beautiful blossom you throw away.
But I worship you still, my queen, my queen,
I worship you still, I ween;
For the loveliest blossom on earth I know
Is my beautiful love, my queen!
Castara
by William Habington

Like the Violet which alone
Prospers in some happy shade;
My Castara lives unknowne,
To no looser eye betray'd.
For shee's to her selfe untrue,
Who delights ith' publicke view.

Such is her beauty, as no arts
Have enricht with borrowed grace.
Her high birth no pride imparts,
For she blushes in her place.
Folly boasts a glorious blood,
She is noblest being good.

Cautious she knew never yet
What a wanton courtship meant:
Not speaks loud to boast her wit,
In her silence eloquent.
Of her selfe survey she takes,
But 'tweene men no difference makes.

She obeyes with speedy will
Her grave Parents wise commands.
And so innocent, that ill,
She nor acts, nor understands.
Womens feete runne still astray.
If once to ill they know the way.

She sailes by that rocke, the Court,
Where oft honour splits her mast:
And retir'dnesse thinks the port,
Where her fame may anchor cast.
Vertue safely cannot sit,
Where vice is enthron'd for wit.

She holds that dayes pleasure best.
Where sinne waits not on delight.
Without maske, or ball, or feast,
Sweetly spends a winters night.
O're that darknesse, whence is thrust,
Prayer and sleepe oft governs lust.

She her throne makes reason climbe,
While wild passions captive lie.
And each article of time,
Her pure thoughts to heaven flie:
All her vowes religious be,
And her love she vowes to me.
Tell Me, My Heart, If This Be Love
by George Lyttelton

When Delia on the plain appears,
Awed by a thousand tender fears
I would approach, but dare not move:
Tell me, my heart, if this be love?

Whene'er she speaks, my ravish'd ear
No other voice than hers can hear,
No other wit but hers approve:
Tell me, my heart, if this be love?

If she some other youth commend,
Though I was once his fondest friend,
His instant enemy I prove:
Tell me, my heart, if this be love?

When she is absent, I no more
Delight in all that pleased before—
The clearest spring, or shadiest grove:
Tell me, my heart, if this be love?

When fond of power, of beauty vain,
Her nets she spread for every swain,
I strove to hate, but vainly strove:
Tell me, my heart, if this be love?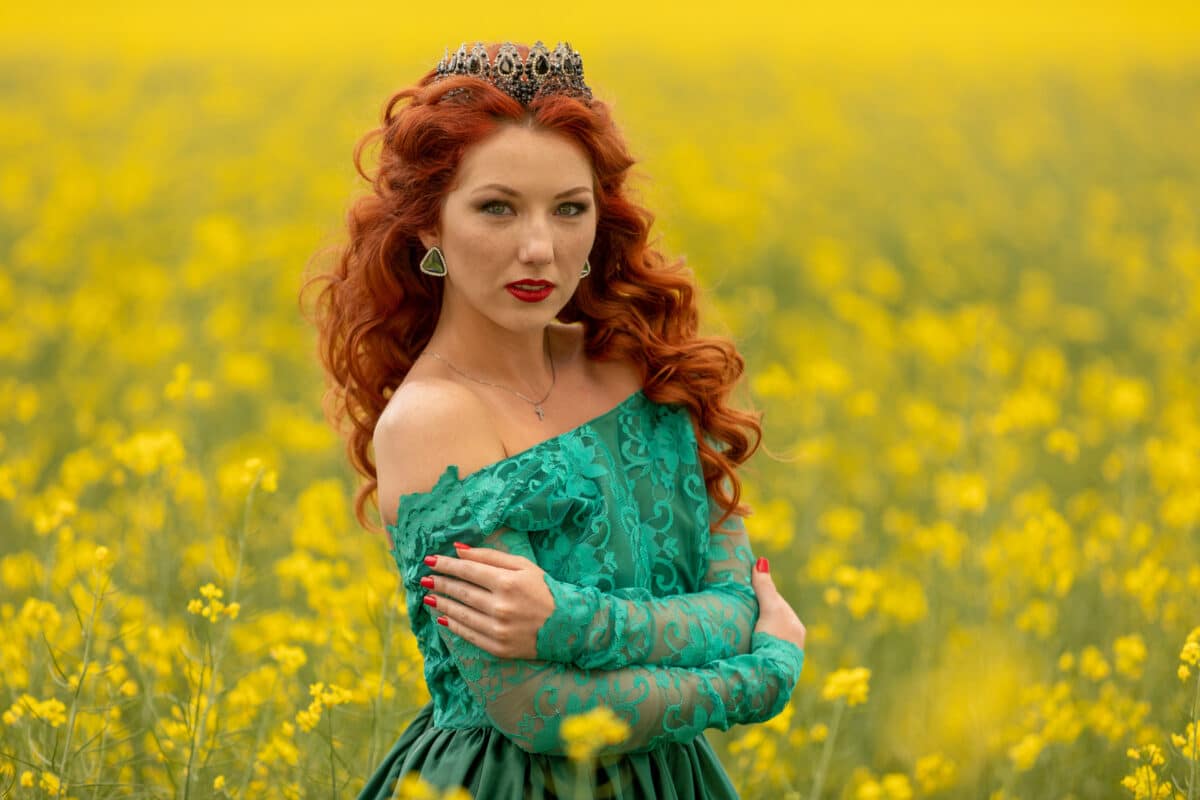 Woman
by John Clare

O Woman, lovely Woman, magic flower,
What loves, what pleasures in thy graces meet!
Thou blushing blossom, dropt from Eden's bower;
Thou fair exotic, delicately sweet!–
Thy tender beauty Mercy wrung from heaven,
A drop of honey in a world of woe;
From Wisdom's pitying hand thy sweets were given,
That man a glimpse of happiness might know.
-If destitute of Woman, what were life?
Could wealth and wine thy loveliness bestow,
And give the bliss that centres in a wife,
That makes one loth to leave this heaven below
Pains they might soothe, and cares subdue awhile,
But soon the soul would sigh for 'witching Woman's smile.
The Fair Thief
by Charles Wyndham

Before the urchin well could go,
She stole the whiteness of the snow;
And, more that whiteness to adorn,
She stole the blushes of the morn, –
On primrose buds or violet beds.

Still, to reveal her artful wiles,
She stole the Grace's silken smiles;
She stole Aurora's balmy breath,
And pilfer'd orient pearl for teeth:
The cherry, dipt in morning dew,
Gave moisture to her lips, and hue.

These were her infant spoils, — a store
To which in time she added more.
At twelve, she stole from Cyprus' queen
Her air and love-commanding mien,
Stole Juno's dignity, and stole,
From Pallas, sense to charm the soul.

Apollo's wit was next her prey;
Her next, the beam that lights the day.
She sung; — amazed, the Syrens heard
And, to assert their voice, appeared.
She play'd; — the Muses from the hill
Wonder'd who thus had stol'n their skill.

Great Jove approv'd her crimes and art,
And t'other day she stole my heart!
If lovers, Cupid, are thy care,
Exert thy vengeance on this fair,
To trial bring her stolen charms,
And let her prison be my arms.
Amoret
by Mark Akenside

If rightly tuneful bards decide,
If it be fix'd in Love's decrees,
That Beauty ought not to be tried
But by its native power to please,
Then tell me, youths and lovers, tell—
What fair can Amoret excel?

Behold that bright unsullied smile,
And wisdom speaking in her mien:
Yet—she so artless all the while,
So little studious to be seen—
We naught but instant gladness know,
Nor think to whom the gift we owe.

But neither music, nor the powers
Of youth and mirth and frolic cheer,
Add half the sunshine to the hours,
Or make life's prospect half so clear,
As memory brings it to the eye
From scenes where Amoret was by.

This, sure, is Beauty's happiest part;
This gives the most unbounded sway;
This shall enchant the subject heart
When rose and lily fade away;
And she be still, in spite of Time,
Sweet Amoret in all her prime.
Daphne
by John Lyly

My Daphne's hair is twisted gold,
Bright stars apiece her eyes do hold,
My Daphne's brow enthrones the Graces,
My Daphne's beauty stains all faces,
On Daphne's cheek grow rose and cherry,
On Daphne's lip a sweeter berry,
Daphne's snowy hand but touched does melt,
And then no heavenlier warmth is felt,
My Daphne's voice tunes all the spheres,
My Daphne's music charms all ears.
Fond am I thus to sing her praise;
These glories now are turned to bays.
Beauty Clear and Fair
by John Fletcher

Beauty clear and fair,
Where the air
Rather like a perfume dwells;
Where the violet and the rose
Their blue veins and blush disclose,
And come to honour nothing else:

Where to live near
And planted there
Is to live, and still live new;
Where to gain a favour is
More than light, perpetual bliss–
Make me live by serving you!

Dear, again back recall
To this light,
A stranger to himself and all!
Both the wonder and the story
Shall be yours, and eke the glory;
I am your servant, and your thrall.
A Song
by Mark Akenside

The Shape alone let others prize,
The Features of the Fair;
I look for Spirit in her Eyes,
And Meaning in her Air.
A Damask Cheek, an Iv'ry Arm,
Shall ne'er my Wishes win,
Give me an animated Form,
That speaks a Mind within.
A Face where awful Honour shines,
Where Sense and Sweetness move,
And Angel Innocence refines,
The Tenderness of Love.

These are the Soul of Beauty's frame,
Without whose vital Aid,
Unfinish'd all her Features seem,
And all her Roses dead.
But ah! where both their Charms unite,
How perfect is the View,
With ev'ry Image of Delight,
With Graces ever new.
Of Pow'r to charm the greatest Woe,
The wildest Rage control,
Diffusing Mildness o'er the Brow,
And Rapture thro' the Soul.
Their Pow'r but faintly to express,
All Language must despair,
But go behold Arpasia's Face,
And read it perfect there.
Chloe
by Robert Burns

I.
It was the charming month of May,
When all the flow'rs were fresh and gay,
One morning, by the break of day,
The youthful charming Chloe
From peaceful slumber she arose,
Girt on her mantle and her hose,
And o'er the flowery mead she goes,
The youthful charming Chloe.
Lovely was she by the dawn,
Youthful Chloe, charming Chloe,
Tripping o'er the pearly lawn,
The youthful charming Chloe.

II.
The feather'd people you might see,
Perch'd all around, on every tree,
In notes of sweetest melody
They hail the charming Chloe;
Till painting gay the eastern skies,
The glorious sun began to rise,
Out-rivall'd by the radiant eyes
Of youthful, charming Chloe.
Lovely was she by the dawn,
Youthful Chloe, charming Chloe,
Tripping o'er the pearly lawn,
The youthful, charming Chloe.
Kate of Aberdeen
by John Cunningham

The silver moon's enamored beam
Steals softly through the night,
To wanton with the winding stream,
And kiss reflected light.
To beds of state go balmy sleep
('Tis where you've seldom been),
May's vigil while the shepherds keep
With Kate of Aberdeen.

Upon the green the virgins wait,
In rosy chaplets gay,
Till morn unbar her golden gate,
And give the promised May.
Methinks I hear the maids declare,
The promised May, when seen,
Not half so fragrant, half so fair,
As Kate of Aberdeen.

Strike up the tabor's boldest notes,
We'll rouse the nodding grove;
The nested birds shall raise their throats,
And hail the maid of love;
And see — the matin lark mistakes,
He quits the tufted green:
Fond bird! 'tis not the morning breaks, —
'Tis Kate of Aberdeen.

Now lightsome o'er the level mead,
Where midnight fairies rove,
Like them the jocund dance we'll lead,
Or tune the reed to love:
For see the rosy May draws nigh,
She claims a virgin Queen;
And hark, the happy shepherds cry,
'Tis Kate of Aberdeen.
Song
by John Shaw

Who has robbed the ocean cave,
To tinge thy lips with coral hue?
Who from India's distant wave
For thee those pearly treasures drew?
Who, from yonder orient sky,
Stole the morning of thine eye?

Thousand charms, thy form to deck,
From sea, and earth, and air are torn;
Roses bloom upon thy cheek,
On thy breath their fragrance borne.
Guard thy bosom from the day,
Lest thy snows should melt away.

But one charm remains behind,
Which mute earth can ne'er impart;
Nor in ocean wilt thou find,
Nor in the circling air, a heart.
Fairest! wouldst thou perfect be,
Take, oh take that heart from me.
Lucy
by Bryan Waller Procter

Lucy is a golden girl;
But a man-a man should woo her!
They who seek her shrink aback,
When they should, like storms, pursue her.

All her smiles are hid in light;
All her hair is lost in splendor;
But she hath the eyes of Night,
And a heart that's over-tender.

Yet, the foolish suiters fly
(Is't excess of dread or duty ?)
From the starlight of her eye,
Leaving to neglect her beauty!

Men by fifty seasons taught,
Leave her to a young beginner,
Who, without a second thought,
Whispers, woos, and straight must win her.

Lucy is a golden girl!
Toast her in a goblet brimming!
May the man that wins her wear
On his heart the Rose of Women !
O Mally's Meek, Mally's Sweet
by Robert Burns

I
O Mally's meek, Mally's sweet,
Mally's modest and discreet,
Mally's rare, Mally's fair,
Mally's ev'ry way compleat.
As I was walking up the street,
A barefit maid I chanc'd to meet,
But O, the road was very hard
For that fair maiden's tender feet.

II.
It were mair meet, that those fine feet
Were weel laced up in silken shoon,
And twere more fit that she should sit
Within yon chariot gilt aboon,

III.
Her yellow hair, beyond compare,
Comes trinkling down her swan white neck,
And her two eyes, like stars in skies,
Would keep a sinking ship frae wreck.
O Mally's meek, Mally's sweet,
Mally's modest and discreet,
Mally's rare, Mally's fair,
Mally's ev'ry way compleat.
Rondeau Redouble
by John Howard Payne

My day and night are in my lady's hand;
I have no other sunrise than her sight;
For me her favor glorifies the land;
Her anger darkens all the cheerful light.
Her face is fairer than the hawthorn white,
When all a-flower in May the hedgerows stand;
While she is kind, I know of no affright;
My day and night are in my lady's hand.

All heaven in her glorious eyes is spanned;
Her smile is softer than the summer's night,
Gladder than daybreak on the Faery strand;
I have no other sunrise than her sight.
Her silver speech is like the singing flight
Of runnels rippling o'er the jewelled sand;
Her kiss a dream of delicate delight;
For me her favor glorifies the land.

What if the Winter chase the Summer bland!
The gold sun in her hair burns ever bright.
If she be sad, straightway all joy is banned;
Her anger darkens all the cheerful light.
Come weal or woe, I am my lady's knight
And in her service every ill withstand;
Love is my Lord in all the world's despite
And holdeth in the hollow of his hand
My day and night.
Flowers I Would Bring
by Aubrey Thomas De Vere

Flowers I would bring if flowers could make thee fairer,
And music, if the Muse were dear to thee;
(For loving these would make thee love the bearer)
But sweetest songs forget their melody,
And loveliest flowers would but conceal the wearer:—
A rose I mark'd, and might have pluck'd; but she
Blush'd as she bent, imploring me to spare her,
Nor spoil her beauty by such rivalry.
Alas! and with what gifts shall I pursue thee,
What offerings bring, what treasures lay before thee;
When earth with all her floral train doth woo thee,
And all old poets and old songs adore thee;
And love to thee is naught; from passionate mood
Secur'd by joy's complacent plenitude!
Song
by Charles Swain

A violet in her lovely hair,
A rose upon her bosom fair!
But O, her eyes
A lovelier violet disclose,
And her ripe lips the sweetest rose
That's 'neath the skies.

A lute beneath her graceful hand
Breathes music forth at her command;
But still her tongue
Far richer music calls to birth
Than all the minstrel power on earth
Can give to song.

And thus she moves in tender light,
The purest ray, where all is bright,
Serene, and sweet;
And sheds a graceful influence round,
That bellows e'ed the very ground
Beneath her feet!
Eileen Aroon
by Gerald Griffin

When like the early rose,
Eileen Aroon!
Beauty in childhood blows,
Eileen Aroon!
When, like a diadem,
Buds blush around the stem,
Which is the fairest gem?—
Eileen Aroon!

Is it the laughing eye,
Eileen Aroon!
Is it the timid sigh,
Eileen Aroon!
Is it the tender tone,
Soft as the stringed harp's moan?
O, it is truth alone,—
Eileen Aroon!

When like the rising day,
Eileen Aroon!
Love sends his early ray,
Eileen Aroon!
What makes his dawning glow,
Changeless through joy or woe?
Only the constant know:—
Eileen Aroon!

I know a valley fair,
Eileen Aroon!
I knew a cottage there,
Eileen Aroon!
Far in that valley's shade
I knew a gentle maid,
Flower of a hazel glade,—
Eileen Aroon!

Who in the song so sweet?
Eileen Aroon!
Who in the dance so fleet?
Eileen Aroon!
Dear were her charms to me
Dearer her laughter free,
Dearest her constancy,—
Eileen Aroon!

Were she no longer true,
Eileen Aroon!
What should her lover do?
Eileen Aroon!
Fly with his broken chain
Far o'er the sounding main,
Never to love again,—
Eileen Aroon!

Youth must with time decay,
Eileen Aroon!
Beauty must fade away,
Eileen Aroon!
Castles are sacked in war,
Chieftains are scattered far,
Truth is a fixèd star,—
Jessie, the Flower O' Dunblane
by Robert Tannahill

The sun has gane doun o'er the lofty Benlomond,
And left the red clouds to preside o'er the scene,
While lanely I stray in the calm simmer gloaming,
To muse on sweet Jessie, the flower o Dunblane.

How sweet is the brier wi its saft faulding blossom,
And sweet is the birk, wi its mantle o green;
Yet sweeter, and fairer, and dear to this bosom,
Is lovely young Jessie, the flower o Dunblane.

She's modest as ony, and blythe as she's bonnie,
For guileless simplicity marks her its ain ;
And far be the villain, divested o feelin,
Wha'd blight in its bloom the sweet flower o Dunblane.

Sing on, thou sweet mavis, thy hymn to the e'enin,
Thou'rt dear to the echoes o Calderwood glen ;
Sae dear to this bosom, sae artless and winnin,
Is charming young Jessie, the flower o Dunblane.

How lost were my days till I met wi my Jessie,
The sports o the city seemed foolish and vain ;
I ne'er saw a nymph I would ca my dear lassie,
Till charmed wi sweet Jessie, the flower o Dunblane.

Tho mine were the station o loftiest grandeur,
Amidst its profusion I'd languish in pain,
And reckon as naething the heicht o its splendour,
If wantin sweet Jessie, the flower o Dunblane.
Annie Laurie
by William Douglas

Maxwelton banks are bonnie,
Where early fa's the dew;
Where me and Annie Laurie
Made up the promise true;
Made up the promise true,
And never forget will I;
And for bonne Annie Laurie
I'll lay me down and die.

Her brow is like the snow drift,
Her throat is like the swan,
Her face, it is the fairest
That e'er the sun shone on.
That e'er the sun shone on
And dark blue are her eyes
And for bonnie Annie Laurie
I'd lay me down and die.

She's backit like the peacock,
She's breistit like the swan,
She's jimp about the middle,
Her waist ye weel micht span;
Her waist ye weel micht span,
And she has a rolling eye;
And for bonnie Annie Laurie
I'll lay me down and die.

Like dew on the daisy lyin'
Is the fall of her fairy feet
And like winds in summer sighing
Her voice is low and sweet.
Her voice is low and sweet
And she's all the world to me
And for bonnie Annie Laurie
I'd lay me down and die.
Praise Of My Lady
by William Morris

My lady seems of ivory
Forehead, straight nose, and cheeks that be
Hollow'd a little mournfully.
Beata mea Domina!

Her forehead, overshadow'd much
By bows of hair, has a wave such
As God was good to make for me.
Beata mea Domina!

Not greatly long my lady's hair,
Nor yet with yellow colour fair,
But thick and crisped wonderfully:
Beata mea Domina!

Heavy to make the pale face sad,
And dark, but dead as though it had
Been forged by God most wonderfully
Beata mea Domina!

Of some strange metal, thread by thread,
To stand out from my lady's head,
Not moving much to tangle me.
Beata mea Domina!

Beneath her brows the lids fall slow.
The lashes a clear shadow throw
Where I would wish my lips to be.
Beata mea Domina!

Her great eyes, standing far apart,
Draw up some memory from her heart,
And gaze out very mournfully;
Beata mea Domina!

So beautiful and kind they are,
But most times looking out afar,
Waiting for something, not for me.
Beata mea Domina!

I wonder if the lashes long
Are those that do her bright eyes wrong,
For always half tears seem to be
Beata mea Domina!

Lurking below the underlid,
Darkening the place where they lie hid:
If they should rise and flow for me!
Beata mea Domina!

Her full lips being made to kiss,
Curl'd up and pensive each one is;
This makes me faint to stand and see.
Beata mea Domina!

Her lips are not contented now,
Because the hours pass so slow
Towards a sweet time: (pray for me),
Beata mea Domina!

Nay, hold thy peace! for who can tell?
But this at least I know full well,
Her lips are parted longingly,
Beata mea Domina!

So passionate and swift to move,
To pluck at any flying love,
That I grow faint to stand and see.
Beata mea Domina!

Yea! there beneath them is her chin,
So fine and round, it were a sin
To feel no weaker when I see
Beata mea Domina!

God's dealings; for with so much care
And troublous, faint lines wrought in there,
He finishes her face for me.
Beata mea Domina!

Of her long neck what shall I say?
What things about her body's sway,
Like a knight's pennon or slim tree
Beata mea Domina!

Set gently waving in the wind;
Or her long hands that I may find
On some day sweet to move o'er me?
Beata mea Domina!

God pity me though, if I miss'd
The telling, how along her wrist
The veins creep, dying languidly
Beata mea Domina!

Inside her tender palm and thin.
Now give me pardon, dear, wherein
My voice is weak and vexes thee.
Beata mea Domina!

All men that see her any time,
I charge you straightly in this rhyme,
What, and wherever you may be,
Beata mea Domina!

To kneel before her; as for me,
I choke and grow quite faint to see
My lady moving graciously.
Beata mea Domina!
Marian
by George Meredith

She can be as wise as we,
And wiser when she wishes;
She can knit with cunning wit,
And dress the homely dishes.
She can flourish staff or pen,
And deal a wound that lingers;
She can talk the talk of men,
And touch with thrilling fingers.

Match her ye across the sea,
Natures fond and fiery;
Ye who zest the turtle's nest
With the eagle's eyrie.
Soft and loving is her soul,
Swift and lofty soaring;
Mixing with its dove-like dole
Passionate adoring.

Such a she who'll match with me?
In flying or pursuing,
Subtle wiles are in her smiles
To set the world a-wooing.
She is steadfast as a star,
And yet the maddest maiden:
She can wage a gallant war,
And give the peace of Eden.
A Southern Girl
by Madison Julius Cawein

Serious but smiling, stately and serene,
And dreamier than a flower;
A girl in whom all sympathies convene
As perfumes in a bower;
Through whom one feels what soul and heart may mean,
And their resistless power.

Eyes, that commune with the frank skies of truth,
Where thought like starlight curls;
Lips of immortal rose, where love and youth
Nestle like two sweet pearls;
Hair, that suggests the Bible braids of RUTH,
Deeper than any girl's.

When first I saw you, 't was as if within
My soul took shape some song –
Played by a master of the violin –
A music pure and strong,
That rapt my soul above all earthly sin
To heights that know no wrong.
The Lover's Song
by Edward Rowland Sill

Lend me thy fillet, Love!
I would no longer see:
Cover mine eyelids close awhile,
And make me blind like thee.

Then might I pass her sunny face,
And know not it was fair;
Then might I hear her voice, nor guess
Her starry eyes were there.

Ah! Banished so from stars and sun—
Why need it be my fate?
If only she might dream me good
And wise, and be my mate!

Lend her thy fillet, Love!
Let her no longer see:
If there is hope for me at all,
She must be blind like thee.
To Daphne
by Walter Besant

"Like apple-blossom, white and red;
Like hues of dawn, which fly too soon;
Like bloom of peach, so softly spread;
Like thorn of May and rose of June-
Oh, sweet! oh, fair! beyond compare,
Are Daphne's cheeks,
Are Daphne's blushing cheeks, I swear.

"That pretty rose, which comes and goes,
Like April sunshine in the sky,
I can command it when I choose-
See how it rises if I cry.
Oh, sweet! oh, fair! beyond compare,
Are Daphne's cheeks,
Are Daphne's blushing cheeks, I swear.

"Ah! when it lies round lips and eyes,
And fades away, again to spring,
No lover, sure, could ask for more
Than still to cry, and still to sing:
Oh, sweet! oh, fair! beyond compare,
Are Daphne's cheeks,
Are Daphne's blushing cheeks, I swear.'
The Milkmaid
by Austin Dobson

Across the grass I see her pass;
She comes with tripping pace,—
A maid I know,—and March winds blow
Her hair across her face;—
With a hey, Dolly! ho, Dolly!
Dolly shall be mine,
Before the spray is white with May,
Or blooms the eglantine.

The March winds blow. I watch her go:
Her eye is brown and clear;
Her cheek is brown, and soft as down,
(To those who see it near!)—
With a hey, Dolly! ho, Dolly!
Dolly shall be mine,
Before the spray is white with May,
Or blooms the eglantine.

What has she not that those have got,—
The dames that walk in silk!
If she undo her 'kerchief blue,
Her neck is white as milk.
With a hey, Dolly! ho, Dolly!
Dolly shall be mine,
Before the spray is white with May,
Or blooms the eglantine.

Let those who will be proud and chill!
For me, from June to June,
My Dolly's words are sweet as curds—
Her laugh is like a tune;—
With a hey, Dolly! ho, Dolly!
Dolly shall be mine,
Before the spray is white with May,
Or blooms the eglantine.

Break, break to hear, O crocus-spear!
O tall Lent-lilies flame!
There'll be a bride at Easter-tide,
And Dolly is her name.
With a hey, Dolly! ho, Dolly!
Dolly shall be mine,
Before the spray is white with May,
Or blooms the eglantine.
Song
by William Watson

O, like a queen's her happy tread,
And like a queen's her golden head!
But O, at last, when all is said,
Her woman's heart for me!

We wandered where the river gleamed
'Neath oaks that mused and pines that dreamed,
A wild thing of the woods she seemed,
So proud, and pure, and free!

All heaven drew nigh to hear her sing,
When from her lips her soul took wing;
The oaks forgot their pondering,
The pines their reverie.

And O, her happy, queenly tread,
And O, her queenly golden head!
But O, her heart, when all is said,
Her woman's heart for me!
When First I Saw Her
by George Edward Woodberry

When first I saw her, at the stroke
The heart of nature in me spoke;
The very landscape smiled more sweet,
Lit by her eyes, pressed by her feet;
She made the stars of heaven more bright
By sleeping under them at night;
And fairer made the flowers of May
By being lovelier than they.

Softly down where the sunshine spread,
Dark in the grass I laid my head;
And let the lights of earth depart
To find her image in my heart;
While through my being came and went
Tones of some heavenly instrument,
As if where its blind motions roll
This world should wake and be a soul.
Robin's Song
by H. C. Bunner

Up, up, my heart! up, up, my heart,
This day was made for thee!
For soon the hawthorn spray shall part,
And thou a face shalt see
That comes, O heart, O foolish heart,
This way to gladden thee.

The grass shows fresher on the way
That soon her feet shall tread—
The last year's leaflet curled and gray,
I could have sworn was dead,
Looks green, for lying in the way
I know her feet will tread.

What hand yon blossom-curtain stirs,
More light than errant air?
I know the touch—'tis hers, 'tis hers!
She parts the thicket there—
The flowerèd branch her coming stirs
Hath perfumed all the air.

The springs of all forgotten years
Are waked to life anew—
Up, up, my eyes, nor fill with tears
As tender as the dew—
I knew her not in all those years;
But life begins anew.

Up, up, my heart! up, up, my heart,
This day was made for thee!
Come, Wit, take on thy nimblest art,
And win Love's victory—
What now? Where art thou, coward heart?
Thy hour is here—and She!
A Love Song
by Norman R. Gale

Oh, to think, oh, to think as I see her stand there
With the rose that I plucked in her glorious hair,
In the robe that I love.
So demure and so neat,
I am lord of her lips and her eyes and her feet.

Oh, to think, oh, to think when the last hedge is leapt,
When the blood is awakened that dreamingly slept,
I shall make her heart throb
In its cradle of lace,
As the lord of her hair and her breast and her face.

Oh, to think, oh, to think when our wedding-bells ring,
When our love's at the summer but life's at the spring,
I shall guard her asleep
As my hound guards her glove,
Being lord of her life and her heart and her love!
My April Lady
by Henry Van Dyke

When down the stair at morning
The sunbeams round her float,
Sweet rivulets of laughter
Are bubbling in her throat;
The gladness of her greeting
Is gold without alloy;
And in the morning sunlight
I think her name is Joy.

When in the evening twilight
The quiet book-room lies,
We read the sad old ballads,
While from her hidden eyes
The tears are falling, falling,
That give her heart relief;
And in the evening twilight,
I think her name is Grief.

My little April lady,
Of sunshine and of showers,
She weaves the old spring magic,
And breaks my heart in flowers!
But when her moods are ended,
She nestles like a dove;
Then, by the pain and rapture,
I know her name is Love.
To Hear Her Sing
by James Whitcomb Riley

To hear her sing—to hear her sing—
It is to hear the birds of Spring
In dewy groves on blooming sprays
Pour out their blithest roundelays.
It is to hear the robin trill
At morning, or the whippoorwill
At dusk, when stars are blossoming
To hear her sing—to hear her sing!
To hear her sing—it is to hear
The laugh of childhood ringing clear
In woody path or grassy lane
Our feet may never fare again.
Faint, far away as Memory dwells,
It is to hear the village bells
At twilight, as the truant hears
Them, hastening home, with smiles and tears.
Such joy it is to hear her sing,
We fall in love with everything—
The simple things of every day
Grow lovelier than words can say.
The idle brooks that purl across
The gleaming pebbles and the moss,
We love no less than classic streams—
The Rhines and Arnos of our dreams.
To hear her sing—with folded eyes,
It is, beneath Venetian skies,
To hear the gondoliers' refrain,
Or troubadours of sunny Spain.—
To hear the bulbul's voice that shook
The throat that trilled for Lalla Rookh:
What wonder we in homage bring
Our hearts to her—to hear her sing!
The Passionate Shepherd to His Love
by Christopher Marlowe

Come live with me and be my Love,
And we will all the pleasures prove
That hills and valleys, dales and fields,
Or woods or steepy mountain yields.

And we will sit upon the rocks,
And see the shepherds feed their flocks
By shallow rivers, to whose falls
Melodious birds sing madrigals.

And I will make thee beds of roses
And a thousand fragrant posies;
A cap of flowers, and a kirtle
Embroidered all with leaves of myrtle.

A gown made of the finest wool
Which from our pretty lambs we pull;
Fair-linèd slippers for the cold,
With buckles of the purest gold.

A belt of straw and ivy-buds
With coral clasps and amber studs:
And if these pleasures may thee move,
Come live with me and be my Love.

The shepherd swains shall dance and sing
For thy delight each May morning:
If these delights thy mind may move,
Then live with me and be my Love.
My Love
by Robert Adger Bowen

Like rain pools over Autumn leaves
My sweet Love's eyes to me
Like sunlight over golden sheaves
Her wind blown tresses free
Like snow upon the mountain's face
The whiteness of her throat
Her movements of the languorous grace
Of lilies all afloat.

Her voice is sweet as silver bells
O er sheets of moonlit snow
Her mouth a full ripe flower where dwells
The sunset's vermeil glow
Her soul is tender as blue skies
A Southern day above
While in her heart all priceless lies
The diamond of her love.
Her Face and Brow
by James Whitcomb Riley

Ah, help me! but her face and brow
Are lovelier than lilies are
Beneath the light of moon and star
That smile as they are smiling now—
White lilies in a pallid swoon
Of sweetest white beneath the moon—
White lilies, in a flood of bright
Pure lucidness of liquid light
Cascading down some plenilune,
When all the azure overhead
Blooms like a dazzling daisy-bed.—
So luminous her face and brow,
The luster of their glory, shed
In memory, even, blinds me now.
How Many Times
by Thomas Lovell Beddoes

How many times do I love thee, dear?
Tell me how many thoughts there be
In the atmosphere
Of a new-fall'n year,
Whose white and sable hours appear
The latest flake of Eternity:—
So many times do I love thee, dear.
How many times do I love, again?
Tell me how many beads there are
In a silver chain
Of evening rain
Unravelled from the tumbling main
And threading the eye of a yellow star:—
So many times do I love again.
Her Beautiful Eyes
by James Whitcomb Riley

O her beautiful eyes! they are blue as the dew
On the violet's bloom when the morning is new,
And the light of their love is the gleam of the sun
O'er the meadows of Spring where the quick shadows run
As the morn shifts the mists and the clouds from the skies-
So I stand in the dawn of her beautiful eyes.

And her beautiful eyes are as mid-day to me,
When the lily-bell bends with the weight of the bee,
And the throat of the thrush is a-pulse in the heat,
And the senses are drugged with the subtle and sweet
And delirious breaths of the air's lullabies—
So I swoon in the noon of her beautiful eyes.

O her beautiful eyes! they have smitten mine own
As a glory glanced down from the glare of the Throne;
And I reel, and I falter and fall, as afar
Fell the shepherds that looked on the mystical Star,
And yet dazed in the tidings that bade them arise—
So I groped through the night of her beautiful eyes.
Then Love Be Judge
by Anonymous

Those eyes that set my fancy on a fire,
Those crispèd hairs that hold my heart in chains,
Those dainty hands which conquered my desire,
That wit which of my thoughts doth hold the reins:
Then Love be judge, what heart may there withstand
Such eyes, such head, such wit, and such a hand?
Those eyes for clearness doth the stars surpass,
Those hairs obscure the brightness of the sun,
Those hands more white than ever ivory was,
That wit even to the skies hath glory won.
O eyes that pierce the skies without remorse!
O hairs of light that wear a royal crown!
O hands that conquer more than Cæsar's force!
O wit that turns huge kingdoms upside down!
A Miracle
by Anonymous

Behold a wonder here!
Love hath received his sight!
Which many hundred year
Hath not beheld the light.

Such beams infusèd be
By Cynthia in his eyes,
As first have made him see,
And then have made him wise.

Love now no more will weep
For them that laugh the while!
Nor wake for them that sleep,
Nor sigh for them that smile!

So powerful is the Beauty
That Love doth now behold,
As Love is turned to Duty
That's neither blind nor bold.

Thus Beauty shows her might
To be of double kind;
In giving Love his sight
And striking Folly blind.
Her Hair
by James Whitcomb Riley

The beauty of her hair bewilders me—
Pouring adown the brow, its cloven tide
Swirling about the ears on either side
And storming around the neck tumultuously:
Or like the lights of old antiquity
Through mullioned windows, in cathedrals wide,
Spilled moltenly o'er figures deified
In chastest marble, nude of drapery.
And so I love it.—Either unconfined;
Or plaited in close braidings manifold;
Or smoothly drawn; or indolently twined
In careless knots whose coilings come unrolled
At any lightest kiss; or by the wind
Whipped out in flossy ravelings of gold.
What Poor Astronomers Are They
by Anonymous

What poor astronomers are they,
Take women's eyes for stars!
And set their thoughts in battle 'ray,
To fight such idle wars;
When in the end they shall approve,
'Tis but a jest drawn out of Love.

And Love itself is but a jest
Devised by idle heads,
To catch young Fancies in the nest,
And lay them in fool's beds;
That being hatched in beauty's eyes
They may be fledged ere they be wise.

But yet it is a sport to see,
How Wit will run on wheels;
While Will cannot persuaded be,
With that which Reason feels,
That women's eyes and stars are odd
And Love is but a feignèd god.

But such as will run mad with Will,
I cannot clear their sight
But leave them to their study still,
To look where is no light,
Till, time too late, we make them try,
They study false Astronomy.
Ubique
by Joshua Sylvester

Were I as base as is the lowly plain,
And you, my Love, as high as heaven above,
Yet should the thoughts of me, your humble swain,
Ascend to heaven in honour of my love.
Were I as high as heaven above the plain,
And you, my Love, as humble and as low
As are the deepest bottoms of the main,
Wheresoe'er you were, with you my love should go.
Were you the earth, dear Love, and I the skies,
My love should shine on you like to the Sun,
And look upon you with ten thousand eyes,
Till heaven waxed blind, and till the world were done.
Wheresoe'er I am, below,—or else above you—
Wheresoe'er you are, my heart shall truly love you.
Judith
by James Whitcomb Riley

O Her eyes are amber-fine—
Dark and deep as wells of wine,
While her smile is like the noon
Splendor of a day of June,
If she sorrow—lo! her face
It is like a flowery space
In bright meadows, overlaid
With light clouds and lulled with shade.
If she laugh—it is the trill
Of the wayward whippoorwill
Over upland pastures, heard
Echoed by the mocking-bird
In dim thickets dense with bloom
And blurred cloyings of perfume.
If she sigh—- a zephyr swells
Over odorous asphodels
And wall lilies in lush plots
Of moon-drown'd forget-me-nots.
Then, the soft touch of her hand—
Takes all breath to understand
What to liken it thereto!—
Never roseleaf rinsed with dew
Might slip soother-suave than slips
Her slow palm, the while her lips
Swoon through mine, with kiss on kiss
Sweet as heated honey is.
A Madrigal
by William Alexander

When in her face mine eyes I fix,
A fearful boldness takes my mind,
Sweet honey Love with gall doth mix,
And is unkindly kind:
It seems to breed,
And is indeed
A special pleasure to be pined.
No danger then I dread:
For though I went a thousand times to Styx,
I know she can revive me with her eye
As many looks, as many lives to me:
And yet had I a thousand hearts,
As many looks, as many darts,
Might make them all to die.
The Stately Dames of Rome Their Pearls Did Wear
by George Gascoigne

The stately dames of Rome their pearls did wear
About their necks to beautify their name:
But she whom I do serve, her pearls doth bear
Close in her mouth, and, smiling, shew the same.
No wonder, then, though every word she speaks
A jewel seem in judgment of the wise,
Since that her sugared tongue the passage breaks
Between two rocks, bedecked with pearls of price.
Her hair of gold, her front of ivory—
A bloody heart within so white a breast—
Her teeth of pearl, lips ruby, crystal eye,
Needs must I honour her above the rest,
Since she is formed of none other mould
But ruby, crystal, ivory, pearl and gold.
Laura
by Thomas Campion

Rose-cheek'd Laura, come;
Sing thou smoothly with thy beauty's
Silent music, either other
Sweetly gracing.

Lovely forms do flow
From concent divinely framèd:
Heaven is music, and thy beauty's
Birth is heavenly.

These dull notes we sing
Discords need for helps to grace them;
Only beauty purely loving
Knows no discord;

But still moves delight,
Like clear springs renew'd by flowing,
Ever perfect, ever in them-
Selves eternal.
So Oft As I Her Beauty Do Behold
by Edmund Spenser

So oft as I her beauty do behold,
And therewith do her cruelty compare,
I marvel of what substance was the mould,
The which her made at once so cruel fair,
Not earth, for her high thoughts more heavenly are;
Not water, for her love doth burn like fire;
Not air, for she is not so light or rare;
Not fire, for she doth freeze with faint desire.
Then needs another element inquire
Whereof she mote be made—that is, the sky;
For to the heaven her haughty looks aspire,
And eke her mind is pure immortal high.
Then, sith to heaven ye likened are the best,
Be like in mercy as in all the rest.
Look, Delia, How We Esteem the Half-blown Rose
by Samuel Daniel

Look, Delia, how we 'steem the half-blown rose
The image of thy blush and summer's honour,
Whilst in her tender green she doth inclose
That pure, sweet beauty Time bestows upon her.
No sooner spreads her glory to the air,
But straight her full-blown pride is in declining;
She then is scorned that late adorned the fair:
So clouds thy beauty, after fairest shining.
No April can revive thy withered flowers,
Whose blooming grace adorns thy glory now;
Swift, speedy Time, feathered with flying hours,
Dissolves the beauty of the fairest brow.
O let not then such riches waste in vain,
But love, whilst that thou may'st be loved again.
To Cynthia
by Fulke Greville

Cynthia, whose glories are at full forever,
Whose beauties draw forth tears, and kindle fires,
Fires, which kindled once are quenchèd never:
So beyond hope your worth bears up desires.
Why cast you clouds on your sweet-looking eyes?
Are you afraid, they show me too much pleasure?
Strong Nature decks the grave wherein it lies,
Excellence can never be expressed in measure.
Are you afraid because my heart adores you,
The world will think I hold Endymion's place?
Hippolytus, sweet Cynthia, kneeled before you;
Yet did you not come down to kiss his face.
Angels enjoy the Heaven's inward choirs:
Star-gazers only multiply desires.
Since First I Saw Your Face
by Anonymous

Since first I saw your face I resolved to honour and renown ye;
If now I am disdainèd I wish my heart had never known ye.
What? I that loved and you that liked, shall we begin to wrangle?
No, no, no, my heart is fast, and cannot disentangle.

If I admire or praise you too much, that fault you may forgive me;
Or if my hands had strayed but a touch, then justly might you leave me.
I asked you leave, you bade me love; is't now a time to chide me?
No, no, no, I'll love you still what fortune e'er betide me.

The sun, whose beams most glorious are, rejecteth no beholder,
And your sweet beauty past compare made my poor eyes the bolder:
Where beauty moves and wit delights and signs of kindness bind me,
There, O there! where'er I go I'll leave my heart behind me!
Hymn to Diana
by Ben Jonson

Queen and Huntress, chaste and fair,
Now the sun is laid to sleep,
Seated in thy silver chair,
State in wonted manner keep:
Hesperus entreats thy light,
Goddess excellently bright.
Earth, let not thy envious shade
Dare itself to interpose;
Cynthia's shining orb was made
Heaven to clear when day did close.
Bless us then with wishèd sight
Goddess excellently bright.
Lay thy bow of pearl apart,
And thy crystal-shining quiver;
Give unto the flying hart
Space to breathe, how short soever:
Thou that mak'st a day of night,
Goddess excellently bright.
Sonnet 116
by William Shakespeare

Let me not to the marriage of true minds
Admit impediments. Love is not love
Which alters when it alteration finds,
Or bends with the remover to remove:
O, no! it is an ever-fixed mark,
That looks on tempests and is never shaken;
It is the star to every wandering bark,
Whose worth's unknown, although his height be taken.
Love's not Time's fool, though rosy lips and cheeks
Within his bending sickle's compass come;
Love alters not with his brief hours and weeks,
But bears it out even to the edge of doom.
If this be error, and upon me prov'd,
I never writ, nor no man ever lov'd.