Here are the 65 best handpicked love poems for husbands categorized:
Love poems to husbands
Romantic love poems for husbands
Deep meaningful love poems for husbands
Classic love poems for husbands
So if you want the best collection of love poems for husbands, then you're in the right place.
Let's get started!
Our Handpicked Love Poems For Husbands
Celebrate the love and bond you share with your husband with our collection of the best love poems.
From deep and meaningful expressions of love to classic works, these poems capture the essence of your affection for your partner.
Discover romantic and heartfelt love poems that are perfect to share with your beloved husband.
Find all these beautiful poems in one place here and let your love be expressed through the power of poetry.
Let's jump right in!
My Favorite Husband Love Poem
To My Dear and Loving Husband
by Anne Bradstreet

If ever two were one, then surely we.
If ever man were loved by wife, then thee;
If ever wife was happy in a man,
Compare with me ye women if you can.
I prize thy love more than whole mines of gold,
Or all the riches that the East doth hold.
My love is such that rivers cannot quench,
Nor ought but love from thee give recompense.
Thy love is such I can no way repay;
The heavens reward thee manifold, I pray.
Then while we live, in love let's so persever,
That when we live no more we may live ever.
Love Poem To Husbands
Together
by Carrie Williams Clifford

O, come, Love, let us take a walk,
Down the Way-of-Life together;
Storms may come, but what care we,
If be fair or foul the weather.

When the sky overhead is blue,
Balmy, scented winds will after
Us, adown the valley blow
Haunting echoes of our laughter.

When Life's storms upon us beat
Crushing us with fury, after
All is done, there'll ringing come
Mocking echoes of our laughter.

So we'll walk the Way-of-Life,
You and I, Love, both together,
Storm or sunshine, happy we
If be foul or fair the weather.
Silence
by Babette Deutsch

Silence with you is like the faint delicious
Smile of a child asleep, in dreams unguessed:
Only the hinted wonder of its dreaming,
The soft, slow-breathing miracle of rest.
Silence with you is like a kind departure
From iron clangor and the engulfing crowd
Into a wide and greenly barren meadow,
Under the bloom of some blue-bosomed cloud;
Or like one held upon the sands at evening,
When the drawn tide rolls out, and the mixed light
Of sea and sky enshrouds the far, wind-bellowed
Sails that move darkly on the edge of night.
Love Song
by Mary Carolyn Davies

There is a strong wall about me to protect me:
It is built of the words you have said to me.

There are swords about me to keep me safe:
They are the kisses of your lips.

Before me goes a shield to guard me from harm:
It is the shadow of your arms between me and danger.

All the wishes of my mind know your name,
And the white desires of my heart
They are acquainted with you.
The cry of my body for completeness,
That is a cry to you.
My blood beats out your name to me, unceasing, pitiless—
Your name, your name.
Long as I Still
by Louise Labé, trans. by Arthur Platt

Long as I still can shed tears from mine eyes
My bliss with thee regretting once again,
And while my voice, though in a weaker strain,
Can speak a little, checking sobs and sighs,—
Long as my hand can tune the harmonies
Of my bold lute to sing thy graces fain,
And while my spirit shall content remain,
Thee understanding, nothing else to prize,

So long I do not yet desire to die;
But when I feel mine eyes are growing dry,
Broken my voice, my hand devoid of skill,
My spirit in this its dwelling-place of clay
Able no more to shew I love thee still,
I shall pray Death to blot my clearest day.
Love's Philosophy
by Percy Bysshe Shelley

The Fountains mingle with the river
And the rivers with the ocean,
The winds of heaven mix for ever
With a sweet emotion;
Nothing in the world is single,
All things by a law devine
In one another's being mingle—

Why not I with thine?

See the mountains kiss high heaven
And the waves clasp one another;
No sister-flower would be forgiven
If it disdain'd its brother:
And the sunlight clasps the earth,
And the moonbeams kiss the sea—
What are all these kissings worth,
If thou kiss not me?
How Do I Love Thee?
by Elizabeth Barrett Browning

How do I love thee? Let me count the ways.
I love thee to the depth and breadth and height
My soul can reach, when feeling out of sight
For the ends of being and ideal grace.
I love thee to the level of every day's
Most quiet need, by sun and candle-light.
I love thee freely, as men strive for right.
I love thee purely, as they turn from praise.
I love thee with the passion put to use
In my old griefs, and with my childhood's faith.
I love thee with a love I seemed to lose
With my lost saints. I love thee with the breath,
Smiles, tears, of all my life; and, if God choose,
I shall but love thee better after death.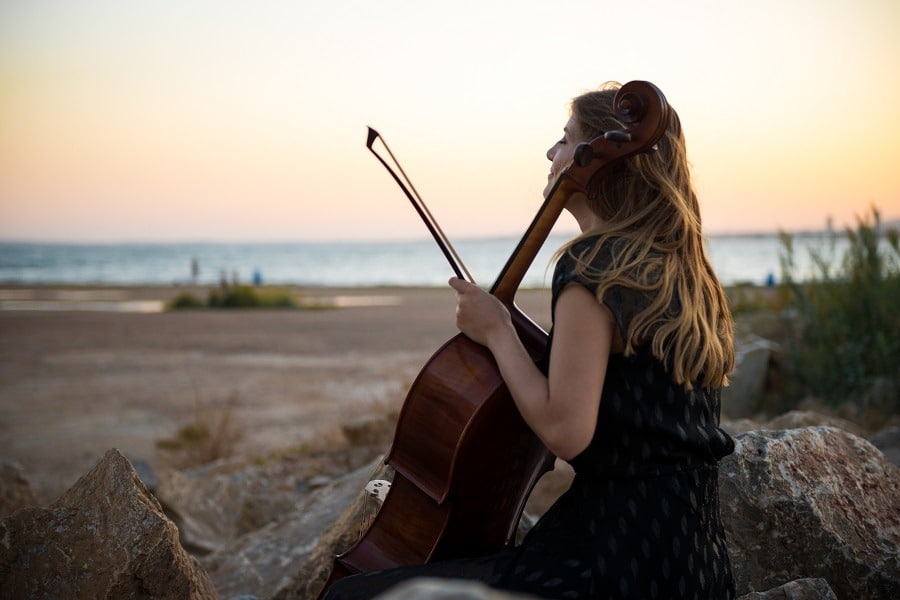 I, Lover
by Elsa Gidlow

I shall never have any fear of love,
Not of its depth nor its uttermost height,
Its exquisite pain and its terrible delight.
I shall never have any fear of love.

I shall never hesitate to go down
Into the fastness of its abyss
Nor shrink from the cruelty of its awful kiss.
I shall never have any fear of love.

Never shall I dread love's strength
Nor any pain it might give.
Through all the years I may live
I shall never have any fear of love.

I shall never draw back from love
Through fear of its vast pain
But build joy of it and count it again.
I shall never have any fear of love.

I shall never tremble nor flinch
From love's moulding touch:
I have loved too terribly and too much
Ever to have any fear of love.
Love Song
by Rainer Maria Rilke

When my soul touches yours a great chord sings!
How shall I tune it then to other things?
O! That some spot in darkness could be found
That does not vibrate when'er your depth sound.
But everything that touches you and me
Welds us as played strings sound one melody.
Where is the instrument whence the sounds flow?
And whose the master-hand that holds the bow?
O! Sweet song—
Sonnet 116
by William Shakespeare

Let me not to the marriage of true minds
Admit impediments. Love is not love
which alters when it alteration finds,
Or bends with the remover to remove:
O no! it is an ever-fixed mark
That looks on tempests, and is never shaken;
It is the star to every wandering bark,
Whose worth's unknown, although his height be taken.
Love's not time's fool, though rosy lips and cheeks
within his bending sickle's compass come;
Love alters not with his brief hours and weeks,
But bears it out ev'n to the edge of doom: –
If this be error, and upon me proved,
I never writ, nor no man ever loved.
Forget Me Not
by Ann Plato

When in the morning's misty hour,
When the sun beams gently o'er each flower;
When thou dost cease to smile benign,
And think each heart responds with thine,
When seeking rest among divine,
Forget me not.

When the last rays of twilight fall,
And thou art pacing yonder hall;
When mists are gathering on the hill,
Nor sound is heard save mountain rill,
When all around bids peace be still,
Forget me not.

When the first star with brilliance bright,
Gleams lonely o'er the arch of night;
When the bright moon dispels the gloom,
And various are the stars that bloom,
And brighten as the sun at noon,
Forget me not.

When solemn sighs the hollow wind,
And deepen'd thought enraps the mind;
If e'er thou doest in mournful tone,
E'er sigh because thou feel alone,
Or wrapt in melancholy prone,
Forget me not.

When bird does wait thy absence long,
Nor tend unto its morning song;
While thou art searching stoic page,
Or listening to an ancient sage,
Whose spirit curbs a mournful rage,
Forget me not.

Then when in silence thou doest walk,
Nor being round with whom to talk;
When thou art on the mighty deep,
And do in quiet action sleep;
If we no more on earth do meet,
Forget me not.

When brightness round thee long shall bloom,
And knelt remembering those in gloom;
And when in deep oblivion's shade,
This breathless, mouldering form is laid,
And thy terrestrial body staid,
Forget me not.

"Should sorrow cloud thy coming years,
And bathe thy happiness in tears,
Remember, though we're doom'd to part,
There lives one fond and faithful heart,
That will forget thee not."
A Maiden To Her Mirror
by Ella Wheeler Wilcox

He said he loved me! Then he called my hair
Silk threads wherewith sly Cupid strings his bow,
My cheek a rose leaf fallen on new snow;
And swore my round, full throat would bring despair
To Venus or to Psyche.

Time and care
Will fade these locks; the merry god, I trow,
Uses no grizzled cords upon his bow.
How will it be when I, no longer fair,
Plead for his kiss with cheeks whence long ago
The early snowflakes melted quite away,
The rose leaf died -and in whose sallow clay
Lie the deep sunken tracks of life's gaunt crow?

When this full throat shall wattle fold on fold,
Like some ripe peach left drying on a wall,
Or like a spent accordion, when all
Its music has exhaled -will love grow cold?
If Thou Must Love Me
by Elizabeth Barrett Browning

If thou must love me, let it be for nought
Except for love's sake only. Do not say
I love her for her smile … her look … her way
Of speaking gently, … for a trick of thought
That falls in well with mine, and certes brought
A sense of pleasant ease on such a day'—
For these things in themselves, Beloved, may
Be changed, or change for thee,—and love, so wrought,
May be unwrought so. Neither love me for
Thine own dear pity's wiping my cheeks dry,—
A creature might forget to weep, who bore
Thy comfort long, and lose thy love thereby!
But love me for love's sake, that evermore
Thou may'st love on, through love's eternity.
Love Is But One Thing With the Gentle Heart
by Dante Alighieri, trans. by Charles Eliot Norton

Love is but one thing with the gentle heart,
As in the saying of the sage we find.
Thus one from other cannot be apart,
More than the reason from the reasoning mind.
When Nature amorous becomes, she makes
Love then her Lord, the heart his dwelling-place,
Within which, sleeping, his repose he takes,
Sometimes for brief, sometimes for longer space.
Beauty doth then in modest dame appear
Which pleaseth so the eyes, that in the heart
A longing for the pleasing thing hath birth;
And now and then so long it lasteth there,
It makes Love's spirit wide awake to start;
The like in lady doth a man of worth.
Extinguish My Eyes
by Rainer Maria Rilke

Extinguish my eyes, I still can see you,
Close my ears, I can hear your footsteps fall,
And without feet I still can follow you,
And without voice I still can to you call.
Break off my arms, and I can embrace you,
Enfold you with my heart as with a hand.
Hold my heart, my brain will take fire of you
As flax ignites from a lit fire-brand—
And flame will sweep in a swift rushing flood
Through all the singing currents of my blood.
Romantic Love Poems For Husbands
A Song Of Love
by Alice Dunbar-Nelson

Oh, drink thou deep of the purple wine,
And it's hey for love, for I love you so!
Oh, clasp me close, with your lips on mine,
And it's hey for love, for I love you so!
The sea lies violet, deep, and wide,
My heart beats high with the rushing tide;
Was it fancy, beloved, the seagulls cried:
"Sing loud for love, for I love him so"?

Oh, little boat for tossing wave,
Sing loud for love, for I love him so!
Oh, y'all pine tree in the shadows grave,
Sing loud for love, for I love him so!
The little waves kiss the gleaming sand,
I laugh in the sun on the joyful land;
Beloved, one clasp of your strong young hand;
The world is fair, for I love you so!
The Rose And The Bee
by Sara Teasdale

If I were a bee and you were a rose,
Would you let me in when the gray wind blows?
Would you hold your petals wide apart,
Would you let me in to find your heart,
If you were a rose?

"If I were a rose and you were a bee,
You should never go when you came to me,
I should hold my love on my heart at last,
I should close my leaves and keep you fast,
If you were a bee."
Valentines From An Uncertain Marksman
by Arthur Macy

I send you two kisses
Wrapped up in a rhyme;
From Love's warm abysses
I send you two kisses;
If one of them misses
Please wait till next time,
And I'll send you three kisses
Wrapped up in a rhyme.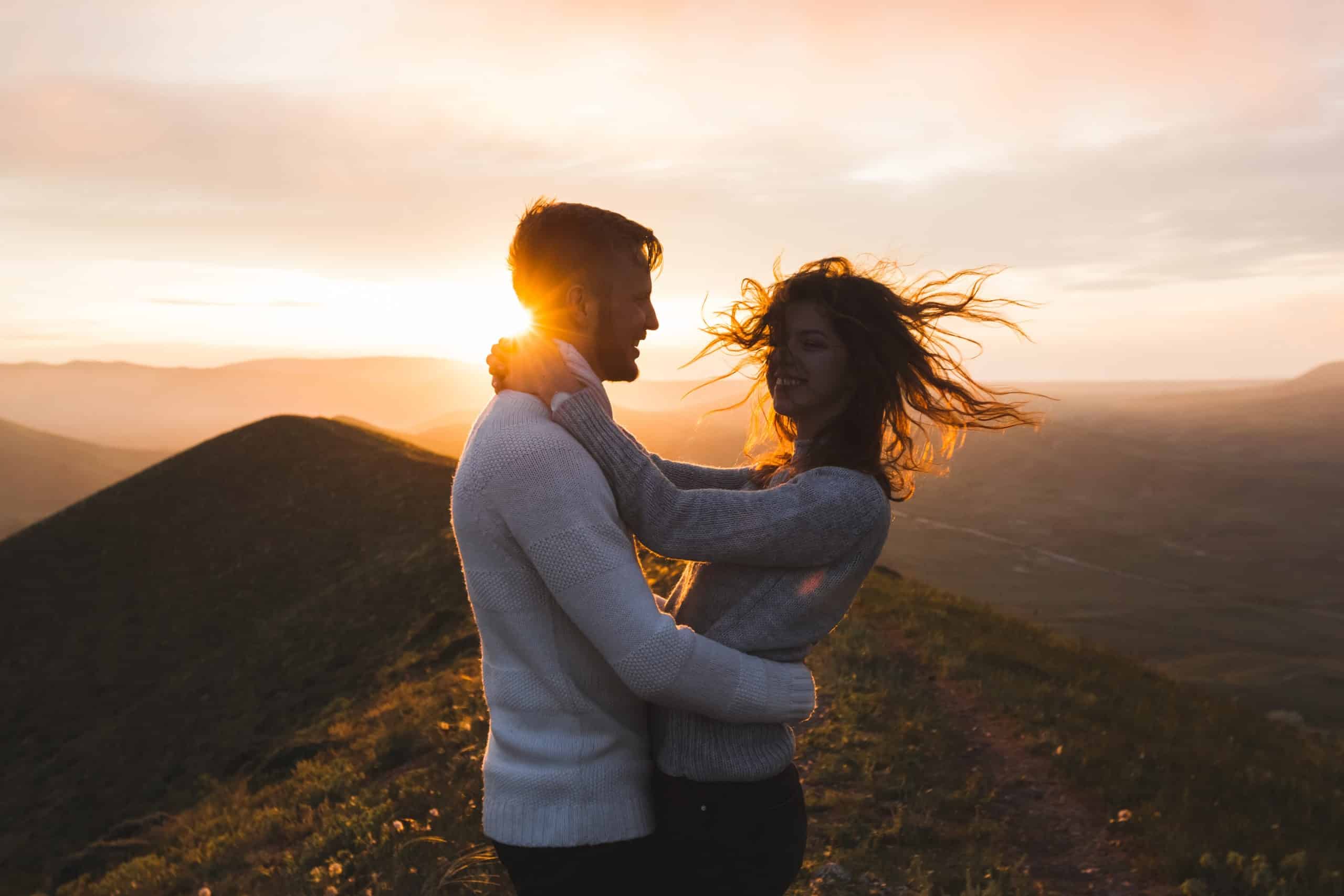 Mystery
by D. H. Lawrence

Now I am all
One bowl of kisses,
Such as the tall
Slim votaresses
Of Egypt filled
For a God's excesses.

I lift to you
My bowl of kisses,
And through the temple's
Blue recesses
Cry out to you
In wild caresses.

And to my lips'
Bright crimson rim
The passion slips,
And down my slim
White body drips
The shining hymn.

And still before
The altar I
Exult the bowl
Brimful, and cry
To you to stoop
And drink, Most High.

Oh drink me up
That I may be
Within your cup
Like a mystery,
Like wine that is still
In ecstasy.

Glimmering still
In ecstasy,
Commingled wines
Of you and me
In one fulfill
The mystery.
Moonlight Night
by Rainer Maria Rilke

South-German night! the ripe moon hangs above
Weaving enchantment o'er the shadowy lea.
From the old tower the hours fall heavily
Into the dark as though into the sea—
A rustle, a call of night-watch in the grove,
Then for a while void silence fills the air;
And then a violin (from God knows where)
Awakes and slowly sings: Oh Love … Oh Love …
A Valentine
by Priscilla Jane Thompson

Out of the depths of a heart of love,
Out of the birth-place of sighs,
Freighted with hope and freighted with fear,
My all in a valentine, hies.
Oh, frail little missive
Of delicate texture,
Speed thee, on thy journey,
And give her a lecture!

Fathom her heart, that seems to me, cold,
Trouble her bosom, as mine,
Let it be mutual, this that I crave,
Her 'yes' for a valentine.
Oh, frail little missive,
In coy Cupid's keeping,
Oh! speed back a message,
To set my pulse leaping.
Wild Nights – Wild Nights!
by Emily Dickinson

Wild nights – Wild nights!
Were I with thee
Wild nights should be
Our luxury!

Futile – the winds –
To a Heart in port –
Done with the Compass –
Done with the Chart!

Rowing in Eden –
Ah – the Sea!
Might I but moor – tonight –
In thee!
My Love (Do Not Ask Me)
by Nizar Qabbani

Do not ask me, the name of my love
I fear for you, from the fragrance of perfume
contained in a bottle, if you smashed it,
drowning you, in spilled scent

By God, if you even croaked a letter,
Lilacs would pile up on the paths

Do not look for it here in my chest
I have left it to run with the sunset

You can see it in the laughter of doves
In the flutter of butterflies
In the ocean, in the breathing of dales
and in the song of every nightingale
in the tears of winter, when winter cries
in the giving of a generous cloud

Do not ask about his lips…as elegant as the sunset
And his eyes, a shore of purity
And his waist, the sway of a branch
Charms…which no book has contained
Nor described by a literate's feather
And his chest, his throat, enough for you

I won't breath his name, my lover…
Love's Entreaty
by Michelangelo, trans. by John Addington Symonds

Thou knowest, love, I know that thou dost know
That I am here more near to thee to be,
And knowest that I know thou knowest me:
What means it then that we are sundered so?
If they are true, these hopes that from thee flow,
If it is real, this sweet expectancy,
Break down the wall that stands 'twixt me and thee;
For pain in prison pent hath double woe.
Because in thee I love, O my loved lord,
What thou best lovest, be not therefore stern:
Souls burn for souls, spirits to spirits cry!
I seek the splendour in thy fair face stored;
Yet living man that beauty scarce can learn,
And he who fain would find it, first must die.
Love's Messenger
by Dante Alighieri, trans. by Warburton Pike

A tender thought comes oft to me,
Of you to whisper, and remain,
And sings of love, so sweet a strain
My heart, entranced, must needs agree.
Says Soul to Heart, Pray, who is he,
That cometh to console our pain,
And so o'erpowering makes his reign,
Scarce other thought in us can be?
The answer this,—Soul, full of thought,
He comes from Love a spriteling new,
Who his desires to me hath brought;
His life and forces all, he drew
From Her, the loving one, who knows,
And sees with pitying eyes, our woes.
The Modern Woman to Her Lover
by Margaret Widdemer

I shall not lie to you any more,
Flatter or fawn to attain my end—
I am what never has been before,
Woman—and Friend.

I shall be strong as a man is strong,
I shall be fair as a man is fair,
Hand in locked hand we shall pass along
To a purer air:

I shall not drag at your bridle-rein,
Knee pressed to knee shall we ride the hill;
I shall not lie to you ever again—
Will you love me still?
A Man's Requirements
by Elizabeth Barrett Browning

Love me Sweet, with all thou art,
Feeling, thinking, seeing;
Love me in the lightest part,
Love me in full being.

Love me with thine open youth
In its frank surrender;
With the vowing of thy mouth,
With its silence tender.

Love me with thine azure eyes,
Made for earnest grantings;
Taking colour from the skies,
Can Heaven's truth be wanting?

Love me with their lids, that fall
Snow-like at first meeting;
Love me with thine heart, that all
Neighbours then see beating.

Love me with thine hand stretched out
Freely — open-minded:
Love me with thy loitering foot, —
Hearing one behind it.

Love me with thy voice, that turns
Sudden faint above me;
Love me with thy blush that burns
When I murmur 'Love me!'

Love me with thy thinking soul,
Break it to love-sighing;
Love me with thy thoughts that roll
On through living — dying.

Love me in thy gorgeous airs,
When the world has crowned thee;
Love me, kneeling at thy prayers,
With the angels round thee.

Love me pure, as muses do,
Up the woodlands shady:
Love me gaily, fast and true,
As a winsome lady.

Through all hopes that keep us brave,
Farther off or nigher,
Love me for the house and grave,
And for something higher.

Thus, if thou wilt prove me, Dear,
Woman's love no fable,
I will love thee — half a year —
As a man is able.
So Beautiful You Are Indeed
by Irene Rutherford McLeod

So beautiful you are, indeed,
That I am troubled when you come,
And though I crave you for my need,
Your nearness strikes me blind and dumb.

And when you bring your lips to mine
My spirit trembles and escapes,
And you and I are turned divine,
Bereft of our familiar shapes.

And fearfully we tread cold space,
Naked of flesh and winged with flame,
… Until we find us face to face,
Each calling on the other's name!
The Man With a Hammer
by Anna Wickham

My Dear was a mason
And I was his stone.
And quick did he fashion
A house of his own.

As fish in the waters,
As birds in a tree,
So natural and blithe lives
His spirit in me.
I Am Not Yours
by Sara Teasdale

I am not yours, not lost in you,
Not lost, although I long to be
Lost as a candle lit at noon,
Lost as a snowflake in the sea.

You love me, and I find you still
A spirit beautiful and bright,
Yet I am I, who long to be
Lost as a light is lost in light.

Oh plunge me deep in love – put out
My senses, leave me deaf and blind,
Swept by the tempest of your love,
A taper in a rushing wind.
The Woman Who Loves
Rainer Maria Rilke

Ah yes! I long for you. To you I glide
And lose myself—for to you I belong.
The hope that hitherto I have denied
Imperious comes to me as from your side
Serious, unfaltering and swift and strong.

Those times: the times when I was quite alone
By memories wrapt that whispered to me low,
My silence was the quiet of a stone
Over which rippling murmuring waters flow.

But in these weeks of the awakening Spring
Something within me has been freed—something
That in the past dark years unconscious lay,
Which rises now within me and commands
And gives my poor warm life into your hands
Who know not what I was that Yesterday.
Deep Meaningful Love Poems For Husbands
The Rainbow
by Effie Waller Smith

Love is a rainbow that appears
When heaven's sunshine lights earth's tears.

All varied colors of the light
Within its beauteous arch unite:

There Passion's glowing crimson hue
Burns near Truth's rich and deathless blue;

And Jealousy's green lights unfold
'Mid Pleasure's tints of flame and gold.

O dark life's stormy sky would seem,
If love's clear rainbow did not gleam!
Encouraged
by Paul Laurence Dunbar

Because you love me I have much achieved,
Had you despised me then I must have failed,
But since I knew you trusted and believed,
I could not disappoint you and so prevailed.
For Who?
by Mary Weston Fordham

When the heavens with stars are gleaming
Like a diadem of light,
And the moon's pale rays are streaming,
Decking earth with radiance bright;
When the autumn's winds are sighing,
O'er the hill and o'er the lea,
When the summer time is dying,
Wanderer, wilt thou think of me?

When thy life is crowned with gladness,
And thy home with love is blest,
Not one brow o'ercast with sadness,
Not one bosom of unrest—
When at eventide reclining,
At thy hearthstone gay and free,
Think of one whose life is pining,
Breathe thou, love, a prayer for me.

Should dark sorrows make thee languish,
Cause thy cheek to lose its hue,
In the hour of deepest anguish,
Darling, then I'll grieve with you.
Though the night be dark and dreary,
And it seemeth long to thee,
I would whisper, "be not weary;"
I would pray love, then, for thee.

Well I know that in the future,
I may cherish naught of earth;
Well I know that love needs nurture,
And it is of heavenly birth.
But though ocean waves may sever
I from thee, and thee from me,
Still this constant heart will never,
Never cease to think of thee.
Evening Song
by Willa Cather

Dear love, what thing of all the things that be
Is ever worth one thought from you or me,
Save only Love,
Save only Love?

The days so short, the nights so quick to flee,
The world so wide, so deep and dark the sea,
So dark the sea;

So far the suns and every listless star,
Beyond their light—Ah! dear, who knows how far,
Who knows how far?

One thing of all dim things I know is true,
The heart within me knows, and tells it you,
And tells it you.

So blind is life, so long at last is sleep,
And none but Love to bid us laugh or weep,
And none but Love,
And none but Love.
You Say There Is No Love
by Grace Fallow Norton

You say there is no love, my love,
Unless it lasts for aye!
Oh, folly, there are interludes
Better than the play.

You say lest it endure, sweet love,
It is not love for aye?
Oh, blind! Eternity can be
All in one little day.
Were All The World Like You
by Arthur Macy

Were all the world like you, my dear,
Were all the world like you,
Oh, there'd be darts in all our hearts
From sunset to the dew.
For life would be Love's jubilee
Where all were two and two,
And lovers' rhyme the only crime,
Were all the world like you, my dear,
Were all the world like you.

Were all the world like you, my dear,
Were all the world like you,
There'd be no pain nor clouds nor rain,
No kisses overdue;
But sweetest sighs and pleading eyes,
Where Cupid's arrow flew,
And lovers' rhyme the only crime,
Were all the world like you, my dear,
Were all the world like you.
How Does Love Speak?
by Ella Wheeler Wilcox

How does Love speak?
In the faint flush upon the tell-tale cheek,
And in the pallor that succeeds it; by
The quivering lid of an averted eye –
The smile that proves the parent of a sigh:
Thus doth Love speak.

How does Love speak?
By the uneven heart-throbs, and the freak
Of bounding pulses that stand still and ache
While new emotions, like strange barges, make
Along vein-channels their disturbing course,
Still as the dawn, and with the dawn's swift force:
Thus doth Love speak.

How does Love speak?
In the avoidance of that which we seek
The sudden silence and reserve when near;
The eye that glistens with an unshed tear;
The joy that seems the counterpart of fear,
As the alarmed heart leads in the breast,
And knows, and names, and greets its godlike guest:
Thus doth Love speak.

How does Love speak?
In the proud spirit suddenly grown meek,
The haughty heart grown humble; in the tender
And unnamed light that floods the world with splendour;
In the resemblance which the fond eyes trace
In all fair things to one beloved face;
In the shy touch of hands that thrill and tremble;
In looks and lips that can no more dissemble:
Thus doth Love speak.

How does Love speak?
In wild words that uttered seem so weak
They shrink ashamed to silence; in the fire
Glance strikes with glance, swift flashing high and higher,
Like lightnings that precede the mighty storm
In the deep, soulful stillness; in the warm,
Impassioned tide that sweeps thro' throbbing veins,
Between the shores of keen delights and pains;
In the embrace where madness melts in bliss,
And in the convulsive rapture of a kiss:
Thus doth Love speak.
I Loved You First: But Afterwards Your Love
by Christina Rossetti

I loved you first: but afterwards your love
Outsoaring mine, sang such a loftier song
As drowned the friendly cooings of my dove.
Which owes the other most? my love was long,
And yours one moment seemed to wax more strong;
I loved and guessed at you, you construed me
And loved me for what might or might not be –
Nay, weights and measures do us both a wrong.
For verily love knows not 'mine' or 'thine;'
With separate 'I' and 'thou' free love has done,
For one is both and both are one in love:
Rich love knows nought of 'thine that is not mine;'
Both have the strength and both the length thereof,
Both of us, of the love which makes us one.
Say Over Again, and Yet Once Over Again
by Elizabeth Barrett Browning

Say over again, and yet once over again,
That thou dost love me. Though the word repeated
Should seem a "cuckoo-song," as thou dost treat it,
Remember never to the hill or plain,
Valley and wood, without her cuckoo-strain,
Comes the fresh spring in all her green completed.
Beloved, I, amid the darkness greeted
By a doubtful spirit-voice, in that doubt's pain
Cry: "Speak once more—thou lovest!" Who can fear
Too many stars, though each in heaven shall roll,—
Too many flowers, though each shall crown the year?
Say thou dost love me, love me, love me,—toll
The silver iterance!—only minding, dear,
To love me also in silence, with thy soul.
The Indian Serenade
by Percy Bysshe Shelley

I arise from dreams of thee
In the first sweet sleep of night,
When the winds are breathing low,
And the stars are shining bright
I arise from dreams of thee,
And a spirit in my feet
Hath led me — who knows how? —
To thy chamber window, Sweet!

The wandering airs they faint
On the dark, the silent stream —
The champak odors fail
Like sweet thoughts in a dream;
The nightingale's complaint,
It dies upon her heart;
As I must on thine,
Oh, beloved as thou art!

O lift me from the grass!
I die! I faint! I fail!
Let thy love in kisses rain
On my lips and eyelids pale.
My cheek is cold and white, alas!
My heart beats loud and fast;—
Oh! press it to thine own again,
Where it will break at last.
Autumn
by Rainer Maria Rilke

The leaves are falling, falling as if from far up,
as if orchards were dying high in space.
Each leaf falls as if it were motioning "no."

And tonight the heavy earth is falling
away from all other stars in the loneliness.

We're all falling. This hand here is falling.
And look at the other one. It's in them all.

And yet there is Someone, whose hands
infinitely calm, holding up all this falling.
Sonnet 55
by William Shakespeare

Not marble, nor the gilded monuments
Of princes, shall outlive this powerful rime;
But you shall shine more bright in these contents
Than unswept stone, besmear'd with sluttish time.
When wasteful war shall statues overturn,
And broils root out the work of masonry,
Nor Mars his sword nor war's quick fire shall burn
The living record of your memory.
'Gainst death and all-oblivious enmity
Shall you pace forth; your praise shall still find room
Even in the eyes of all posterity
That wear this world out to the ending doom.
So, till the judgment that yourself arise,
You live in this, and dwell in lovers' eyes.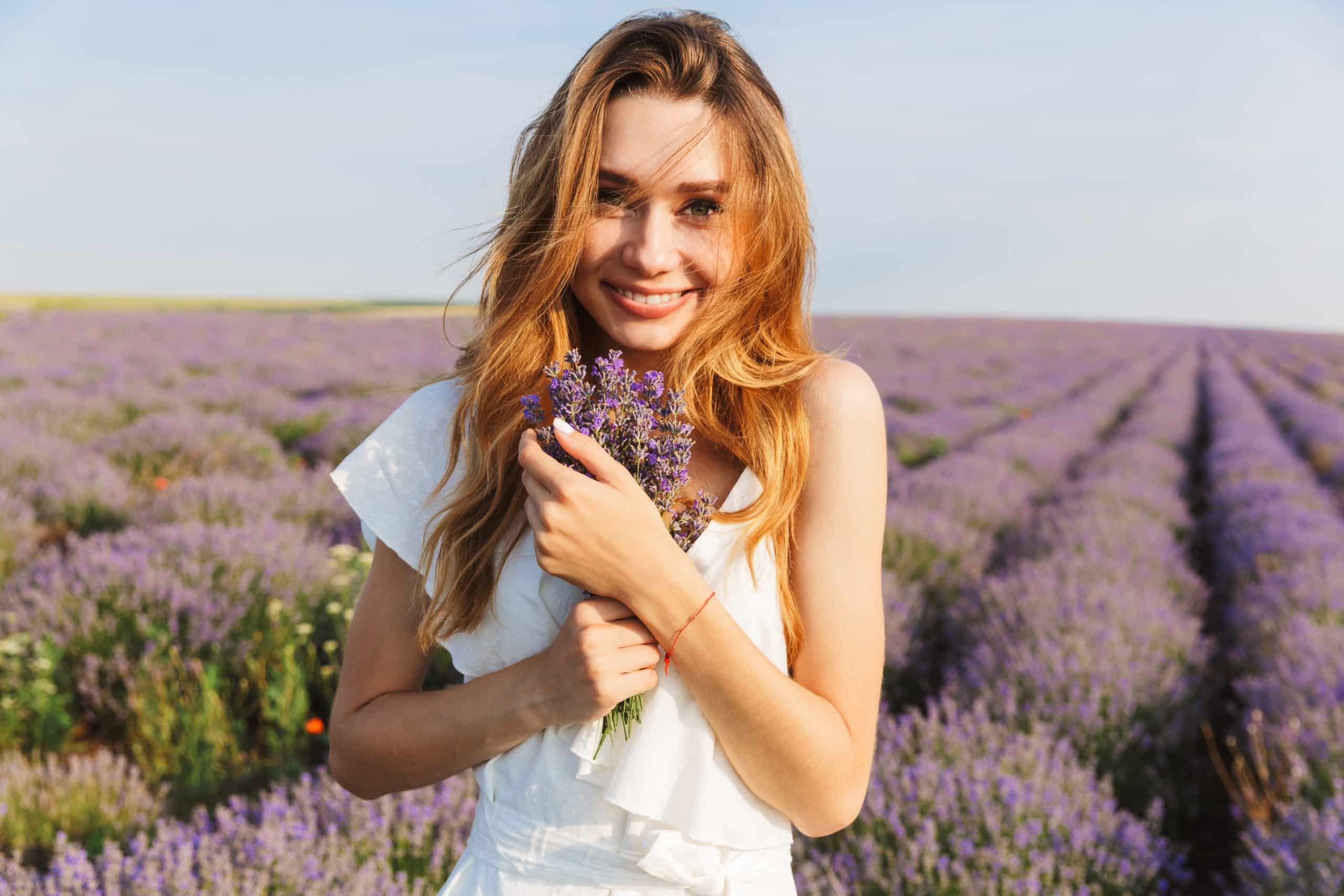 The First Day
by Christina Rossetti

I wish I could remember that first day,
First hour, first moment of your meeting me,
If bright or dim the season, it might be
Summer or Winter for aught I can say;
So unrecorded did it slip away,
So blind was I to see and to foresee,
So dull to mark the budding of my tree
That would not blossom yet for many a May.
If only I could recollect it, such
A day of days! I let it come and go
As traceless as a thaw of bygone snow;
It seemed to mean so little, meant so much;
If only now I could recall that touch,
First touch of hand in hand – Did one but know!
A Woman's Answer
by Ella Wheeler Wilcox

You call me an angel of love and of light,
A being of goodness and heavenly fire,
Sent out from God's kingdom to guide you aright,
In paths where your spirit may mount and aspire,
You say that I glow like a star on its course,
Like a ray from the altar, a spark from the source.

Now list to my answer – let all the world hear it,
I speak unafraid what I know to be true –
A pure, faithful love is the creative spirit
Which make women angels! I live but in you.
We are bound soul to soul by life's holiest laws;
If I am an angel – why, you are the cause.

As my ship skims the sea, I look up from the deck.
Fair, firm at the wheel shines Love's beautiful form.
And shall I curse the bark that last night went to wreck
By the pilot abandoned to darkness and storm?
My craft is no stauncher, she too had been lost
Had the wheelman deserted, or slept at his post.
I laid down the wealth of my soul at your feet
(Some woman does this for some man every day).
No desperate creature who walks in the street
Has a wickeder heart than I might have, I say,
Had you wantonly misused the treasures you won –
As so many men with heart-riches have done.

This fire from God's altar, this holy love-flame,
That burns like sweet incense forever for you,
Might now be a wild conflagration of shame,
Had you tortured my heart, or been base or untrue.
For angels and devils are cast in one mould,
Till love guides them upward or downward, I hold.

I tell you the women who make fervent wives
And sweet tender mothers, had Fate been less fair,
Are the women who might have abandoned their lives
To the madness that springs from and ends in despair.
As the fire on the hearth which sheds brightness around,
Neglected, may level the walls to the ground.

The world makes grave errors in judging these things.
Great good and great evil are born in one breast:
Love horns us and hoofs us, or gives us our wings,
And the best could be worst, as the worst could be best.
You must thank your own worth for what I grew to be,
For the demon lurked under the angel in me.
Meeting At Night
by Robert Browning

The grey sea and the long black land;
And the yellow half-moon large and low;
And the startled little waves that leap
In fiery ringlets from their sleep,
As I gain the cove with pushing prow,
And quench its speed i' the slushy sand.

Then a mile of warm sea-scented beach;
Three fields to cross till a farm appears;
A tap at the pane, the quick sharp scratch
And blue spurt of a lighted match,
And a voice less loud, thro' its joys and fears,
Than the two hearts beating each to each!
Classic Love Poems For Husbands
Vernal Equinox
by Amy Lowell

The scent of hyacinths, like a pale mist, lies

between me and my book;
And the South Wind, washing through the room,
Makes the candles quiver.
My nerves sting at a spatter of rain on the shutter,
And I am uneasy with the thrusting of green shoots
Outside, in the night.

Why are you not here to overpower me with your
tense and urgent love?
Celebrate
by Anna Akhmatova

Celebrate our anniversary – can't you see
tonight the snowy night of our first winter
comes back again in every road and tree –
that winter night of diamantine splendour.

Steam is pouring out of yellow stables,
the Moika river's sinking under snow,
the moonlight's misted as it is in fables,
and where we are heading – I don't know.

There are icebergs on the Marsovo Pole.
The Lebyazh'ya's crazed with crystal art…..
Whose soul can compare with my soul,
if joy and fear are in my heart? –

And if your voice, a marvellous bird's,
quivers at my shoulder, in the night,
and the snow shines with a silver light,
warmed by a sudden ray, by your words?
A Woman's Love
by Ella Wheeler Wilcox

So vast the tide of love within me surging,
It overflows like some stupendous sea,
The confines of the Present and To-be;
And 'gainst the Past's high wall I feel it urging,
As it would cry, "Thou, too, shalt yield to me!"

All other loves my supreme love embodies;
I would be she on whose soft bosom nursed
Thy clinging infant lips to quench their thirst;
She who trod close to hidden worlds where God is,
That she might have, and hold, and see thee first.

I would be she who stirred the vague, fond fancies
Of thy still childish heart; who through bright days
Went sporting with thee in the old-time plays,
And caught the sunlight of thy boyish glances
In half-forgotten and long-buried Mays.

Forth to the end, and back to the beginning,
My love would send its inundating tide,
Wherein all landmarks of thy past should hide.
If thy life's lesson MUST be learned through sinning,
My grieving virtue would become thy guide.

For I would share the burden of thy errors,
So when the sun of our brief life had set,
If thou didst walk in darkness and regret,
E'en in that shadowy world of nameless terrors,
My soul and thine should be companions yet.

And I would cross with thee those troubled oceans
Of dark remorse whose waters are despair:
All things my jealous, reckless love would dare,
So that thou mightst not recollect emotions
In which it did not have a part and share.

There is no limit to my love's full measure,
It's spirit-gold is shaped by earth's alloy;
I would be friend and mother, mate and toy,
I'd have thee look to me for every pleasure,
And in me find all memories of joy.

Yet though I love thee in such selfish fashion,
I would wait on thee, sitting at thy feet,
And serving thee, if thou didst deem it meet.
And couldst thou give me one fond hour of passion,
I'd take that hour and call my life complete.
Attraction
by Ella Wheeler Wilcox

The meadow and the mountain with desire
Gazed on each other, till a fierce unrest
Surged 'neath the meadow's seemingly calm breast,
And all the mountain's fissures ran with fire.

A mighty river rolled between them there.
What could the mountain do but gaze and burn?
What could the meadow do but look and yearn,
And gem its bosom to conceal despair?

Their seething passion agitated space,
Till, lo! the lands a sudden earthquake shook,
The river fled, the meadow leaped and took
The leaning mountain in a close embrace.
Thoughts
by Myra Viola Wilds

What kind of thoughts now, do you carry
In your travels day by day
Are they bright and lofty visions,
Or neglected, gone astray?

Matters not how great in fancy,
Or what deeds of skill you've wrought;
Man, though high may be his station,
Is no better than his thoughts.

Catch your thoughts and hold them tightly,
Let each one an honor be;
Purge them, scourge them, burnish brightly,
Then in love set each one free.
Husband And Wife
by Ella Wheeler Wilcox

Reach out your arms, and hold me close and fast,
Tell me you have no memories of your past
That mar this love of ours, so great, so vast.

Some truths are cheapened when too oft averred –
Does not the deed speak louder than the word?
(Dear Christ! that old dream woke again and stirred.)

As you love me, you never loved before?
Though oft you say it – say it yet once more;
My heart is jealous of those days of yore.

Sweet wife, dear comrade, mother of my child,
My life is yours, by memory undefiled.
(It stirs again, that passion brief and wild.)

You never knew such happy hours as this,
We two alone, our hearts surcharged with bliss,
Nor other kisses sweet as my own kiss?

I was the thirsty field, long parched with drouth,
You were the warm rain blowing from the South.
(But oh! the crimson madness of her mouth.)

You would not, if you could, go down life's track
For just one little moment, and bring back
Some vanished raptures that you miss or lack?

I am content. You are my life, my all.
(One burning hour, but one, could I recall.
God! how men lie, when driven to the wall!)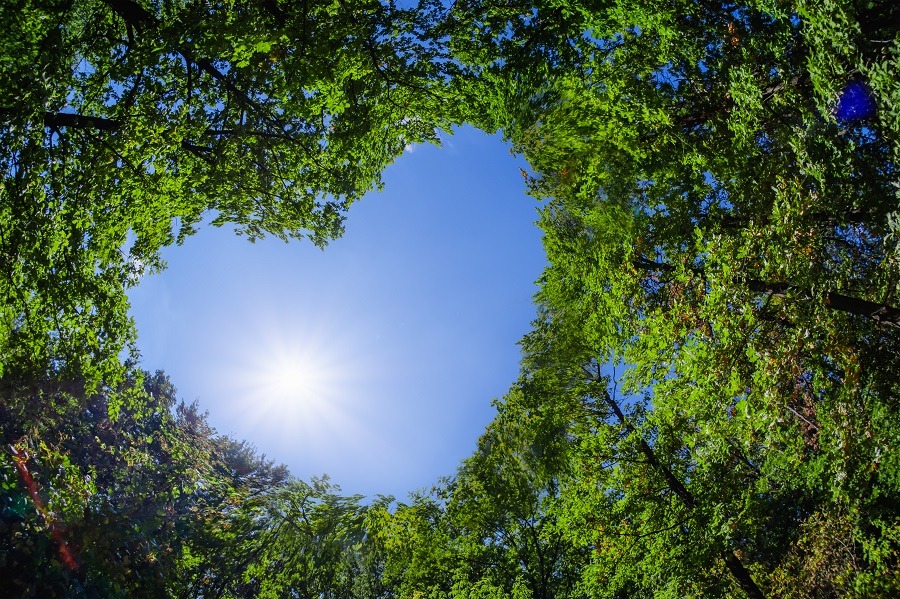 Power of Love
by Anne Brontë

Love, indeed thy strength is mighty
Thus, alone, such strife to bear,
Three 'gainst one, and never ceasing,
Death, and Madness, and Despair!

'Tis not my own strength has saved me;
Health, and hope, and fortitude,
But for love, had long since failed me;
Heart and soul had sunk subdued.

Often, in my wild impatience,
I have lost my trust in Heaven,
And my soul has tossed and struggled,
Like a vessel tempest-driven;

But the voice of my beloved
In my ear has seemed to say,
'O, be patient if thou lov'st me!'
And the storm has passed away.

When outworn with weary thinking,
Sight and thought were waxing dim,
And my mind began to wander,
And my brain began to swim,

Then those hands outstretched to save me
Seemed to call me back again,
Those dark eyes did so implore me
To resume my reason's reign,

That I could not but remember
How her hopes were fixed on me,
And, with one determined effort,
Rose, and shook my spirit free.

When hope leaves my weary spirit,
All the power to hold it gone,
That loved voice so loudly prays me,
For my sake, keep hoping on,'

That, at once my strength renewing,
Though Despair had crushed me down,
I can burst his bonds asunder,
And defy his deadliest frown.

When, from nights of restless tossing,
Days of gloom and pining care,
Pain and weakness, still increasing,
Seem to whisper 'Death is near,'

And I almost bid him welcome,
Knowing he would bring release,
Weary of this restless struggle,
Longing to repose in peace,

Then a glance of fond reproval
Bids such selfish longings flee
And a voice of matchless music
Murmurs 'Cherish life for me!'

Roused to newborn strength and courage,
Pain and grief, I cast away,
Health and life, I keenly follow,
Mighty Death is held at bay.

Yes, my love, I will be patient!
Firm and bold my heart shall be:
Fear not, though this life is dreary,
I can bear it well for thee.

Let our foes still rain upon me
Cruel wrongs and taunting scorn;
'Tis for thee their hate pursues me,
And for thee, it shall be borne!
Sleepless
by Sara Teasdale

If I could have your arms tonight,
But half the world and the broken sea
Lie between you and me.

The autumn rain reverberates in the courtyard,
Beating all night against the barren stone,
The sound of useless rain in the desolate courtyard
Makes me more alone.

If you were here, if you were only here,
My blood cries out to you all night in vain
As sleepless as the rain.
My Heart Shall Be Thy Garden
by Alice Christiana Gertrude Thompson Meynell

My heart shall be thy garden. Come, my own,
Into thy garden; thine be happy hours
Among my fairest thoughts, my tallest flowers,
From root to crowning petal, thine alone.

Thine is the place from where the seeds are sown
Up to the sky enclosed, with all its showers.
But ah, the birds, the birds! Who shall build bowers
To keep these thine? O friend, the birds have flown.

For as these come and go, and quit our pine
To follow the sweet season, or, new-comers,
Sing one song only from our alder-trees.

My heart has thoughts, which, though thine eyes hold mine,
Flit to the silent world and other summers,
With wings that dip beyond the silver seas.
Together
by Ella Wheeler Wilcox

We two in the fever and fervour and glow
Of life's high tide have rejoiced together;
We have looked out over the glittering snow,
And known we were dwelling in Summer weather,
For the seasons are made by the heart I hold,
And not by outdoor heat or cold.

We two, in the shadows of pain and woe,
Have journeyed together in dim, dark places,
Where black-robed Sorrow walked to and fro,
And Fear and Trouble, with phantom faces,
Peered out upon us and froze our blood,
Though June's fair roses were all in bud.

We two have measured all depths, all heights,
We have bathed in tears, we have sunned in laughter!
We have known all sorrows and delights –
They never could keep us apart hereafter.
Whether your spirit went high or low,
My own would follow, and find you, I know.

If they took my soul into Paradise,
And told me I must be content without you,
I would weary them so with my lonesome cries,
And the ceaseless questions I asked about you,
They would open the gates and set me free,
Or else they would find you and bring you to me.
Summer Night, Riverside
by Sara Teasdale

In the wild soft summer darkness
How many and many a night we two together
Sat in the park and watched the Hudson
Wearing her lights like golden spangles
Glinting on black satin.
The rail along the curving pathway
Was low in a happy place to let us cross,
And down the hill a tree that dripped with bloom
Sheltered us,
While your kisses and the flowers,
Falling, falling,
Tangled in my hair….
The frail white stars moved slowly over the sky.
And now, far off
In the fragrant darkness
The tree is tremulous again with bloom
For June comes back.
To-night what girl
Dreamily before her mirror shakes from her hair
This year's blossoms, clinging to its coils?
With A Flower
by Emily Elizabeth Dickinson

When roses cease to bloom, dear,
And violets are done,
When bumble-bees in solemn flight
Have passed beyond the sun,

The hand that paused to gather
Upon this summer's day
Will idle lie, in Auburn, —
When take my flower, pray!
A Bride Song
by Christina Georgina Rossetti

Through the vales to my love!
To the happy small nest of home
Green from basement to roof;
Where the honey-bees come
To the window-sill flowers,
And dive from above,
Safe from the spider that weaves
Her warp and her woof
In some outermost leaves.

Through the vales to my love!
In sweet April hours
All rainbows and showers,
While dove answers dove, –
In beautiful May,
When the orchards are tender
And frothing with flowers, –
In opulent June,
When the wheat stands up slender
By sweet-smelling hay,
And half the sun's splendour
Descends to the moon.

Through the vales to my love!
Where the turf is so soft to the feet,
And the thyme makes it sweet,
And the stately foxglove
Hangs silent its exquisite bells;
And where water wells
The greenness grows greener,
And bulrushes stand
Round a lily to screen her.

Nevertheless, if this land,
Like a garden to smell and to sight,
Were turned to a desert of sand,
Stripped bare of delight,
All its best gone to worst,
For my feet no repose,
No water to comfort my thirst,
And heaven like a furnace above, –
The desert would be
As gushing of waters to me,
The wilderness be as a rose,
If it led me to thee,
O my love!
The Gift
by Sara Teasdale

What can I give you, my lord, my lover,
You who have given the world to me,
Showed me the light and the joy that cover
The wild sweet earth and the restless sea?
All that I have are gifts of your giving,
If I gave them again, you would find them old,
And your soul would weary of always living
Before the mirror my life would hold.
What shall I give you, my lord, my lover?
The gift that breaks the heart in me:
I bid you awake at dawn and discover
I have gone my way and left you free.
Love's Way
by Ella Wheeler Wilcox

Love gives us copious potions of delight,
Of pain and ecstasy, and peace and care;
Love leads us upward, to the mountain height,
And, like an angel, stands beside us there;
Then thrusts us, demon-like, in some abyss:
Where, in the darkness of despair, we grope,
Till, suddenly, Love greets us with a kiss
And guides us back to flowery fields of hope.

Love makes all wisdom seem but poorest folly,
And yet the simplest mind with Love grows wise,
The gayest heart he teaches melancholy,
Yet glorifies the erstwhile brooding eyes.
Love lives on change, and yet at change Love mocks,
For Love's whole life is one great paradox.
Bed in Summer
by Robert Louis Stevenson

In winter I get up at night
And dress by yellow candle-light.
In summer, quite the other way,
I have to go to bed by day.

I have to go to bed and see
The birds still hopping on the tree,
Or hear the grown-up people's feet
Still going past me in the street.

And does it not seem hard to you,
When all the sky is clear and blue,
And I should like so much to play,
To have to go to bed by day?
Absence
by Paul Laurence Dunbar

Good-night, my love, for I have dreamed of thee
In waking dreams, until my soul is lost–
Is lost in passion's wide and shoreless sea,
Where, like a ship, unruddered, it is tost
Hither and thither at the wild waves' will.
There is no potent Master's voice to still
This newer, more tempestuous Galilee!

The stormy petrels of my fancy fly
In warning course across the darkening green,
And, like a frightened bird, my heart doth cry
And seek to find some rock of rest between
The threatening sky and the relentless wave.
It is not length of life that grief doth crave,
But only calm and peace in which to die.

Here let me rest upon this single hope,
For oh, my wings are weary of the wind,
And with its stress no more may strive or cope.
One cry has dulled mine ears, mine eyes are blind,–
Would that o'er all the intervening space,
I might fly forth and see thee face to face.
I fly; I search, but, love, in gloom I grope.

Fly home, far bird, unto thy waiting nest;
Spread thy strong wings above the wind-swept sea.
Beat the grim breeze with thy unruffled breast
Until thou sittest wing to wing with me.
Then, let the past bring up its tales of wrong;
We shall chant low our sweet connubial song,
Till storm and doubt and past no more shall be!
My Lover Asks Me
by Nizar Qabbani

My lover asks me:
"What is the difference between me and the sky?"
The difference, my love,
Is that when you laugh,
I forget about the sky.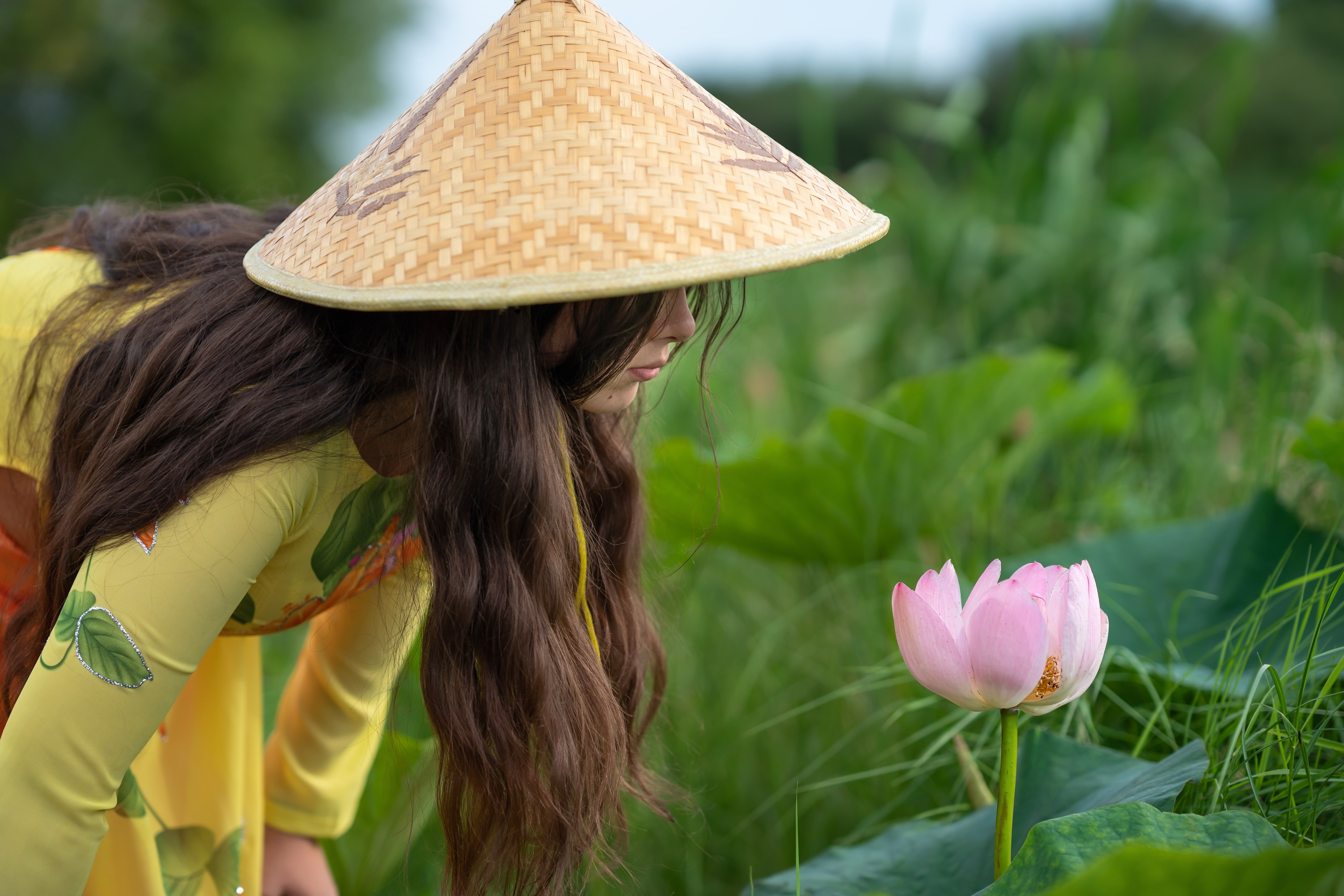 Love Is Enough
by Ella Wheeler Wilcox

Love is enough. Let us not ask for gold.
Wealth breeds false aims, and pride, and selfishness;
In those serene, Arcadian days of old
Men gave no thought to princely homes and dress.
The gods who dwelt on fair Olympia's height
Lived only for dear love and love's delight.
Love is enough.

Love is enough. Why should we care for fame?
Ambition is a most unpleasant guest:
It lures us with the glory of a name
Far from the happy haunts of peace and rest.
Let us stay here in this secluded place
Made beautiful by love's endearing grace!
Love is enough.

Love is enough. Why should we strive for power?
It brings men only envy and distrust.
The poor world's homage pleases but an hour,
And earthly honours vanish in the dust.
The grandest lives are ofttimes desolate;
Let me be loved, and let who will be great.
Love is enough.

Love is enough. Why should we ask for more?
What greater gift have gods vouchsafed to men?
What better boon of all their precious store
Than our fond hearts that love and love again?
Old love may die; new love is just as sweet;
And life is fair and all the world complete:
Love is enough