Here are the 127 best handpicked poems about desire categorized:
Poems about desire and passion
Poems about desire and lust
Poems about desire to escape
So if you want the best collection of desire poems, then you're in the right place.
Let's get started!
Our Handpicked Poems About Desire
Indulge in a curated selection of the most exquisite poems about desire, thoughtfully categorized for your browsing pleasure.
Our collection offers works that explore the complexities of desire and passion, as well as the longing for escape from its consuming power.
With our handpicked selection, you can find the best poems about desire all in one convenient location.
So take a moment to explore and discover the raw emotions and intense sensations that come with this most primal of human drives.
Keep reading!
My Favorite Desire Poem
Desire
by H. Thompson Rich

I would send these dreams of yours and mine re-borning;
I would send our love out to seek noble flight—
Over the interminable mountains of the morning,
Over the endless oceans of the night.
I would put the lightness of it into laughter,
I would put the sorrow of it into song—
That should go echoing on for ages after,
That should make glad the world whole aeons long.
I would tell in deathless paint the glory of it;
I would tell in immutable stone its majesty—
To halo it and hold a light above it,
To temper it with immortality.
I would spin it to the heavens, span on span
Were I but—oh, a little more than man!
Poems About Desire and Passion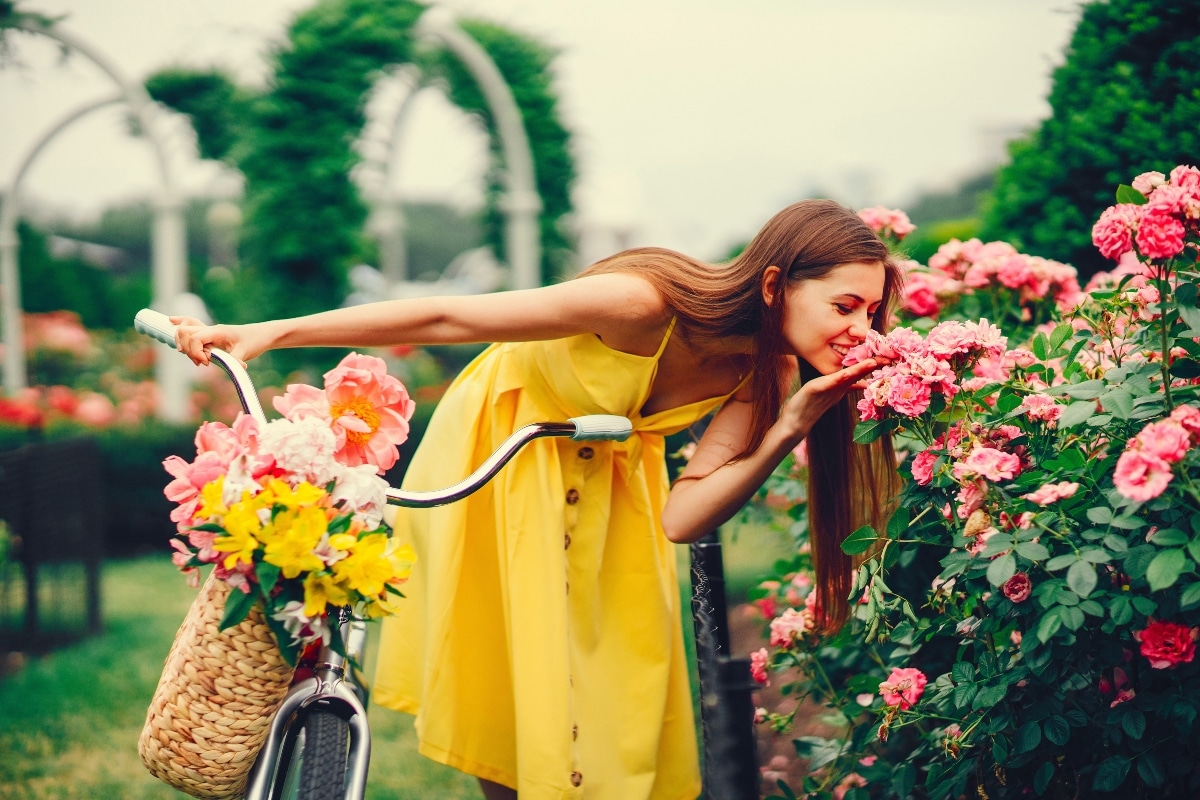 Rosalind
by William Shakespeare

From the east to western Ind,
No jewel is like Rosalind.
Her worth, being mounted on the wind,
Through all the world bears Rosalind.
All the pictures, fairest lined,
Are but black to Rosalind.
Let no fair be kept in mind,
But the fair of Rosalind.
If I Desire
by Thomas Burbidg

If I desire with pleasant songs
To throw a merry hour away,
Comes Love unto me, and my wrongs
In careful tale he doth display,
And asks me how I stand for singing
While I my helpless hands am wringing.

And then another time if I
A noon in shady bower would pass,
Comes he with stealthy gestures sly
And flinging down upon the grass,
Quoth he to me: My master dear,
Think of this noontide such a year!

And if elsewhere I lay my head
On pillow with intent to sleep,
Lies Love beside me on the bed,
And gives me ancient words to keep;
Says he: These looks, these tokens number,
May be, they 'll help you to a slumber.

So every time when I would yield
An hour to quiet, comes he still;
And hunts up every sign conceal'd
And every outward sign of ill;
And gives me his sad face's pleasures
For merriment's or sleep's or leisure's.
To His Love
by Francis William Lauderdale Adams

"Teach me, love, to be true;
Teach me, love, to love;
Teach me to be pure like you.
It will be more than enough!

"Ah, and in days to come,
Give me, my seraph, too,
A son nobler than I,
A daughter true like you:

"A son to battle the wrong,
To seek and strive for the right;
A beautiful daughter of song,
To point us on to the light!"
Once a Great Love
by Yehuda Amichai

Once a great love cut my life in two.
The first part goes on twisting
at some other place like a snake cut in two.

The passing years have calmed me
and brought healing to my heart and rest to my eyes.

And I'm like someone standing in the Judean desert, looking at a sign:
"Sea Level"
He cannot see the sea, but he knows.

Thus I remember your face everywhere
at your "face Level."
A Valentine
by Priscilla Jane Thompson

Out of the depths of a heart of love,
Out of the birth-place of sighs,
Freighted with hope and freighted with fear,
My all in a valentine, hies.
Oh, frail little missive
Of delicate texture,
Speed thee, on thy journey,
And give her a lecture!

Fathom her heart, that seems to me, cold,
Trouble her bosom, as mine,
Let it be mutual, this that I crave,
Her 'yes' for a valentine.
Oh, frail little missive,
In coy Cupid's keeping,
Oh! speed back a message,
To set my pulse leaping.
Timid Lover
by Countee Cullen

I who employ a poet's tongue,
Would tell you how
You are a golden damson hung
Upon a silver bough.

I who adore exotic things
Would shape a sound
To be your name, a word that sings
Until the head goes round.

I who am proud with other folk
Would grow complete
In pride on bitter words you spoke,
And kiss your petaled feet.

But never past the frail intent
My will may flow,
Though gentle looks of yours are bent
Upon me where I go.

So must I, starved for love's delight,
Affect the mute,
When love's divinest acolyte
Extends me holy fruit.
Love Song
by Rainer Maria Rilke

When my soul touches yours a great chord sings!
How shall I tune it then to other things?
O! That some spot in darkness could be found
That does not vibrate when'er your depth sound.
But everything that touches you and me
Welds us as played strings sound one melody.
Where is the instrument whence the sounds flow?
And whose the master-hand that holds the bow?
O! Sweet song—
The Fugitive
by Pedro J. Naón

Fair vision, undefined and fleeting,
Whose light foot hardly prints the lawn;
Now here, now there, my charmed gaze meeting
To be more quickly yet withdrawn.
A shadow flitting through the wicket,
A sunny flash upon the air
Where just behind the lilac thicket
I catch a gleam of golden hair.
And starting at the passing splendor,
I lose it like a shooting star.
One dazzled glance alone I send her,
Before she vanishes afar.

Her silver laugh rings musically
Along the garden's winding ways;
I hasten down the shady alley,
Where her white dress flits from my gaze.
I pour my soul, lest she be near me,
In some old song, beloved of time;
But only echo deigns to hear me,
And chill me with her mocking chime.
The dream is o'er, I wait in vain;
But will she never come again?
My Life Is a Memory
by Rafael Arévalo Martínez

When I met her I loved myself.
It was she who had my best singing,
she who set flame to my obscure youth,
she who raised my eyes toward heaven.

Her love moistened me, it was an essence.
I folded my heart like a handkerchief
and after I turned the key on my existence.

And thus it perfumes my soul
with a distant and subtle poetry.
Passion and Love
by Paul Laurence Dunbar

A maiden wept and, as a comforter,
Came one who cried, 'I love thee,' and he seized
Her in his arms and kissed her with hot breath,
That dried the tears upon her flaming cheeks.
While evermore his boldly blazing eye
Burned into hers; but she uncomforted
Shrank from his arms and only wept the more.

Then one came and gazed mutely in her face
With wide and wistful eyes; but still aloof
He held himself; as with a reverent fear,
As one who knows some sacred presence nigh.
And as she wept he mingled tear with tear,
That cheered her soul like dew a dusty flower,—
Until she smiled, approached, and touched his hand!
Desire
by Samuel Taylor Coleridge

Where true Love burns Desire is Love's pure flame;
It is the reflex of our earthly frame,
That takes its meaning from the nobler part,
And but translates the language of the heart.
Sonnet 45
by William Shakespeare

The other two, slight air, and purging fire
Are both with thee, wherever I abide;
The first my thought, the other my desire,
These present-absent with swift motion slide.
For when these quicker elements are gone
In tender embassy of love to thee,
My life, being made of four, with two alone
Sinks down to death, oppress'd with melancholy;
Until life's composition be recur'd
By those swift messengers return'd from thee,
Who even but now come back again, assur'd,
Of thy fair health, recounting it to me:
This told, I joy; but then no longer glad,
I send them back again, and straight grow sad.
There Is a Lady Sweet and Kind
by Anonymous

There is a Lady sweet and kind,
Was never face so pleased my mind;
I did but see her passing by,
And yet I love her till I die.

Her gesture, motion, and her smiles,
Her wit, her voice my heart beguiles,
Beguiles my heart, I know not why,
And yet I love her till I die.

Cupid is winged and doth range,
Her country so my love doth change:
But change she earth, or change she sky,
Yet will I love her till I die.
Sonnets From the Cherokee 01
by Ruth Muskrat Bronson

My heart is like an opal, flashing fire
And flaming gleams of pointed light
At thy approach; or lying cold and white
When thou art gone; robbed of a dream's desire
Is left moon-white and dull; no darting flame
Or sapphire gleam to mark a sweet suspense.
But only still, benumbed indifference
Unwaked at thy soft whisper of my name.
Come now, I tire of waiting to know love;
Teach me to scorn indifference white and dim
For I would drain fate's cup of joy or strife;
Would play to the lost chord the vibrant hymn
That passion sings; my heart lifted above
Dull apathy; pulsating; knowing Life.
Sonnet 30
by Edmund Spenser

My love is like to ice, and I to fire;
How comes it then that this her cold so great
Is not dissolv'd through my so hot desire,
But harder grows the more I her entreat?
Or how comes it that my exceeding heat
Is not delay'd by her heart-frozen cold;
But that I burn much more in boiling sweat,
And feel my flames augmented manifold!
What more miraculous thing may be told,
That fire, which all things melts, should harden ice;
And ice, which is congeal'd with senseless cold,
Should kindle fire by wonderful device!
Such is the power of love in gentle mind,
That it can alter all the course of kind.
Love's Acolyte
by Elsa Gidlow

Many have loved you with lips and fingers
And lain with you till the moon went out;
Many have brought you lover's gifts;
And some have left their dreams on your doorstep.

But I who am youth among your lovers
Come like an acolyte to worship,
My thirsting blood restrained by reverence,
My heart a wordless prayer.

The candles of desire are lighted,
I bow my head, afraid before you,
A mendicant who craves your bounty
Ashamed of what small gifts he brings.
Love Tower
by Elizabeth J. Coatsworth

Prince sung built Tsheng-leng tower
From which he might espy
Dame Sik of the smoke-like hair
And willow waist, go by.

When the moon looked full at the sun
In the month that the asters flower,
Prince Sung bade them bring Dame Sik
Into his gay tiled tower.

"Give thy handmaid leave to bathe
And change her unworthy dress;
She will serve thee with napkin and comb,
As befits thy worshipfulness."

She bathed and changed her robes,
In a warm slow autumn hour.
She smiled in the face of Prince Sung,
And leapt from the top of the tower.
Improvisations: Light and Snow 06
by Conrad Potter Aiken

It is now two hours since I left you,
And the perfume of your hands is still on my hands.
And though since then
I have looked at the stars, walked in the cold blue streets,
And heard the dead leaves blowing over the ground
Under the trees,
I still remember the sound of your laughter.
How will it be, lady, when there is none left to remember you
Even as long as this?
Will the dust braid your hair?
Desire
by Helen Hoyt

Once you were always calling me,
Calling me when I could not answer,
Urging me where I could not follow—
So that I wished I had been born without desire,
As a stone.

But now many days you have left me.
And in the silence I have learned your meaning.

For a part of me is gone when you are gone;
I am less
And the world is less.

O let me have my longing back again!
Now gladly I will bear it;
Gladly I will hold it to me,
Though without release;
Always.

For what would be the pride of the sun itself
With its light gone?
O kindle me again, desire.
Return to me.
Return.
One Girl
by Sappho

I.
Like the sweet apple which reddens upon the topmost bough,
A-top on the topmost twig, which the pluckers forgot, somehow,—
Forgot it not, nay, but got it not, for none could get it till now.

II.
Like the wild hyacinth flower which on the hills is found.
Which the passing feet of the shepherds for ever tear and wound,
Until the purple blossom is trodden into the ground.
In the Heart of a Rose
by George Marion McClellan

I will hide my soul and its mighty love
In the bosom of this rose,
And its dispensing breath will take
My love wherever it goes.

And perhaps she'll pluck this very rose,
And, quick as blushes start,
Will breathe my hidden secret in
Her unsuspecting heart.

And there I will live in her embrace
And the realm of sweetness there,
Enamored with an ecstasy,
Of bliss beyond compare.
The Want of You
by Angelina Weld Grimké

A hint of gold where the moon will be;
Through the flocking clouds just a star or two;
Leaf sounds, soft and wet and hushed,
And oh! the crying want of you.
Daphne
by John Lyly

My Daphne's hair is twisted gold,
Bright stars a-piece her eyes do hold,
My Daphne's brow enthrones the graces,
My Daphne's beauty stains all faces;
On Daphne's cheek grow rose and cherry,
On Daphne's lip a sweeter berry;
Daphne's snowy hand but touched does melt,
And then no heavenlier warmth is felt;
My Daphne's voice tunes all the spheres,
My Daphne's music charms all ears;
Fond am I thus to sing her praise,
These glories now are turned to bays.
Love the Light-Giver
by Michelangelo Buonarroti

With your fair eyes a charming light I see,
For which my own blind eyes would peer in vain;
Stayed by your feet, the burden I sustain
Which my lame feet find all too strong for me;
Wingless upon your pinions forth I fly;
Heavenward your spirit stirreth me to strain;
E'en as you will, I blush and blanch again,
Freeze in the sun, burn 'neath a frosty sky.
Your will includes and is the lord of mine;
Life to my thoughts within your heart is given;
My words begin to breathe upon your breath:
Like to the moon am I, that cannot shine
Alone; for lo! our eyes see nought in heaven
Save what the living sun illumineth.
Eurydice
by Willa Cather

A bitter doom they did upon her place:
She might not touch his hand nor see his face
The while he led her up from death and dreams
Into his world of bright Arcadian streams.
For all of him she yearned to touch and see,
Only the sweet ghost of his melody;
For all of him she yearned to have and hold,
Only the wraith of song, sweet, sweet and cold.
With only song to stop her ears by day
And hold above her frozen heart always,
And strain within her arms and glad her sight,
With only song to feed her lips by night,
To lay within her bosom only song—
Sweetheart! The way from Hell's so long, so long!
Desert Pools
by Sara Teasdale

I love too much; I am a river
Surging with spring that seeks the sea,
I am too generous a giver,
Love will not stoop to drink of me.

His feet will turn to desert places
Shadowless, reft of rain and dew,
Where stars stare down with sharpened faces
From heavens pitilessly blue.

And there at midnight sick with faring
He will stoop down in his desire
To slake the thirst grown past all bearing
In stagnant water keen as fire.
Modern Love 05
by George Meredith

A message from her set his brain aflame.
A world of household matters filled her mind,
Wherein he saw hypocrisy designed:
She treated him as something that is tame,
And but at other provocation bites.
Familiar was her shoulder in the glass,
Through that dark rain: yet it may come to pass
That a changed eye finds such familiar sights
More keenly tempting than new loveliness.
The 'What has been' a moment seemed his own:
The splendours, mysteries, dearer because known,
Nor less divine: Love's inmost sacredness,
Called to him, 'Come!'—In his restraining start,
Eyes nurtured to be looked at, scarce could see
A wave of the great waves of Destiny
Convulsed at a checked impulse of the heart.
Heart Yearnings
by George Marion McClellan

Oh! for the welcome breath of country air,
With Summer skies and flowers,
To shout and feel once more the halcyon
Of gayer boyhood hours.
I think the sight of fields and shady lanes
Would ease my heart of pains.

To cool once more my thirst, where bubbled up
The waters of a spring,
Where I have seen the golden daffodils
And lillies flourishing,
My fevered heart would more than half forget
Its sighs, and vain regret.

Far, far away, from early scenes am I;
And, too, my youth has fled;
For me a stranger's land, a stranger's sky,
That arches overhead.
For scenes and joys that now have passed me by,
I can but give a sigh.
My Desire Is Round
by Sidney Lanier

My Desire is round,
It is a great globe.
If my desire were no bigger than this world
It were no bigger than a pin's head.
But this world is to the world I want
As a cinder to Sirius.
Possession
by Jean Starr Untermeyer

Walk into the world,
Go into the places of trade;
Go into the smiling country—
But go, clad, wrapped closely always,
Shielded and sustained,
In the visible flame of my love.

Let it blaze about you—
A glowing armor for all to see;
Flashing around your head—
A tender and valiant halo.

I think there will be many to wonder
And many to stand in awe and envy—
But surely no one will come too close to you.
No one will dare to claim you,—
Hand or heart,—
As you pass in your shining and terrible garment.
The Lover for Shamefastness Hideth His Desire Within His Faithful Heart
by Sir Thomas Wyatt

The long love that in my thought I harbour,
And in my heart doth keep his residence,
Into my face presseth with bold pretence,
And there campeth displaying his banner.
She that me learns to love and to suffer,
And wills that my trust, and lust's negligence
Be reined by reason, shame, and reverence,
With his hardiness takes displeasure.
Wherewith love to the heart's forest he fleeth,
Leaving his enterprise with pain and cry,
And there him hideth, and not appeareth.
What may I do, when my master feareth,
But in the field with him to live and die?
For good is the life, ending faithfully.
A Lady
by Amy Lowell

You are beautiful and faded,
Like an old opera tune
Played upon a harpsichord;
Or like the sun-flooded silks
Of an eighteenth-century boudoir. In your eyes
Smoulder the fallen roses of outlived minutes,
And the perfume of your soul
Is vague and suffusing,
With the pungence of sealed spice-jars.
Your half-tones delight me,
And I grow mad with gazing
At your blent colors.

My vigor is a new-minted penny,
Which I cast at your feet.
Gather it up from the dust
That its sparkle may amuse you.
Modern Love 21
by George Meredith

We three are on the cedar-shadowed lawn;
My friend being third. He who at love once laughed
Is in the weak rib by a fatal shaft
Struck thro', and tells his passion's bashful dawn
And radiant culmination, glorious crown,
When 'this' she said: went 'thus': most wondrous she!
Our eyes grow white, encountering: that we are three,
Forgetful; then together we look down.
But he demands our blessing; is convinced
That words of wedded lovers must bring good.
We question; if we dare! or if we should!
And pat him with light laugh. We have not winced.
Next, she has fallen. Fainting points the sign
To happy things in wedlock. When she wakes,
She looks the star that thro' the cedar shakes:
Her lost moist hand clings mortally to mine.
A Desire
by Elizabeth Barrett Browning

To George Sand

Thou large-brained woman and large-hearted man,
Self-called George Sand! whose soul, amid the lions
Of thy tumultuous senses, moans defiance
And answers roar for roar, as spirits can:
I would some mild miraculous thunder ran
Above the applauded circus, in appliance
Of thine own nobler nature's strength and science,
Drawing two pinions, white as wings of swan,
From thy strong shoulders, to amaze the place
With holier light! that thou to woman's claim
And man's, mightst join beside the angel's grace
Of a pure genius sanctified from blame
Till child and maiden pressed to thine embrace
To kiss upon thy lips a stainless fame.
Among the Multitude
by Walt Whitman

Among the men and women the multitude,
I perceive one picking me out by secret and divine signs,
Acknowledging none else, not parent, wife, husband, brother, child, any nearer than I am,
Some are baffled, but that one is not—that one knows me.

Ah lover and perfect equal,
I meant that you should discover me so by my faint indirections,
And I when I meet you mean to discover you by the like in you.
The Lover Blameth His Instant Desire
by Sir Thomas Wyatt

Desire, alas, my master and my foe,
So sore alter'd thyself, how mayst thou see?
Sometime thou seekest, and drives me to and fro;
Sometime thou lead'st, that leadeth thee and me.
What reason is to rule thy subject so,
By forced law, and mutability?
For where by thee I doubted to have blame,
Even now by hate again I doubt the same.
Beauty, Since You So Much Desire
by Thomas Campion

Beauty, since you so much desire
To know the place of Cupid's fire,
About you somewhere doth it rest,
Yet never harbour'd in your breast,
Nor gout-like in your heel or toe,—
What fool would seek Love's flame so low?
But a little higher, but a little higher,
There, there, O there lies Cupid's fire.

Think not, when Cupid most you scorn,
Men judge that you of ice were born;
For though you cast love at your heel,
His fury yet sometimes you feel:
And whereabouts if you would know,
I tell you still not in your toe:
But a little higher, but a little higher,
There, there, O there lies Cupid's fire.
They Lived Enamoured of the Lovely Moon
by Trumbull Stickney

They lived enamoured of the lovely moon,
The dawn and twilight on their gentle lake.
Then Passion marvellously born did shake
Their breast and drave them into the mid-noon.
Their lives did shrink to one desire, and soon
They rose fire-eyed to follow in the wake
Of one eternal thought,—when sudden brake
Their hearts. They died, in miserable swoon.
Of all their agony not a sound was heard.
The glory of the Earth is more than they.
She asks her lovely image of the day:
A flower grows, a million boughs are green,
And over moving ocean-waves the bird
Chases his shadow and is no more seen.
The Wavering Lover Willeth, and Dreadeth, to Move His Desire
by Sir Thomas Wyatt

Such vain thought as wonted to mislead me
In desert hope, by well assured moan,
Makes me from company to live alone,
In following her whom reason bids me flee.
And after her my heart would fain be gone,
But armed sighs my way do stop anon,
'Twixt hope and dread locking my liberty;
So fleeth she by gentle cruelty.
Yet as I guess, under disdainful brow
One beam of ruth is in her cloudy look:
Which comforts the mind, that erst for fear shook;
That bolded the way straight; then seek I how
To utter forth the smart I bide within;
But such it is, I not how to begin.
Jenny Long Resisted Wully's Fierce Desire
by Anonymous

Jenny long resisted
Wully's fierce desire;
She the more persisted,
Coyness raised his Fire.
When he'd reap'd the Treasure,
And the Virgin's Spoils,
He found such short Pleasure,
Answered not his Toils.

Jenny lay neglected
In her Lover's Arms,
When she was rejected,
She try'd all her Charms:
Then she did discover,
That no Trick, nor Art,
Tho't might win a Lover,
Could regain his Heart.
Sonnet 20
by William Shakespeare

A woman's face with nature's own hand painted,
Hast thou, the master mistress of my passion;
A woman's gentle heart, but not acquainted
With shifting change, as is false women's fashion:
An eye more bright than theirs, less false in rolling,
Gilding the object whereupon it gazeth;
A man in hue all 'hues' in his controlling,
Which steals men's eyes and women's souls amazeth.
And for a woman wert thou first created;
Till Nature, as she wrought thee, fell a-doting,
And by addition me of thee defeated,
By adding one thing to my purpose nothing.
But since she prick'd thee out for women's pleasure,
Mine be thy love and thy love's use their treasure.
The Negro Singer
by James D. Corrothers

O'er all my song the image of a face
Lieth, like shadow on the wild sweet flowers.
The dream, the ecstasy that prompts my powers;
The golden lyre's delights bring little grace
To bless the singer of a lowly race.
Long hath this mocked me: aye in marvelous hours,
When Hera's gardens gleamed, or Cynthia's bowers,
Or Hope's red pylons, in their far, hushed place!
But I shall dig me deeper to the gold;
Fetch water, dripping, over desert miles.
From clear Nyanzas and mysterious Niles
Of love; and sing, nor one kind act withhold.
So shall men know me, and remember long,
Nor my dark face dishonor any song.
Lines
by Madison Julius Cawein

Within the world of every man's desire
Three things have power to lift his soul above,
Through dreams, religion, and ecstatic fire,
The star-like shapes of Beauty, Truth, and Love.

I never hoped that, this side far-off Heaven,
These three,–whom all exalted souls pursue,
I e'er should see; until to me 't was given,
Lady, to meet the three, made one, in you.
Rudely Thou Wrongest My Dear Heart's Desire
by Edmund Spenser

Rudely thou wrongest my dear heart's desire,
In finding fault with her too portly pride:
The thing which I do most in her admire,
Is of the world unworthy most envied;
For in those lofty looks is close implied
Scorn of base things, and 'sdain of foul dishonour,
Threatening rash eyes which gaze on her so wide,
That loosely they ne dare to look upon her.
Such pride is praise, such portliness is honour,
That boldened innocence bears in her eyes;
And her fair countenance, like a goodly banner,
Spreads in defiance of all enemies.
Was never in this world aught worthy tried,
Without some spark of such self-pleasing pride.
The Fickle Lover
by Ernest Walsh

I have made Life my mistress; built temples
Of song to her in my heart; paraded
Before her enemy, Death. And smiling,
Have kissed Life before Death's envious eyes;
Proud in my lust, gay in my strength, love-wise.

But often in my dreams I've wished to touch
The cool sophisticated lips of Death.
The Desire
by Katharine Tynan Hinkson

Give me no mansions ivory white,
Nor palaces of pearl and gold;
Give me a child for all delight
Just four years old.

Give me no wings of rosy shine,
Nor snowy raiment, fold on fold,
Give me a little boy all mine
Just four years old.

Give me no gold and starry crown,
Nor harps, nor palm-branches unrolled,
Give me a nestling head of brown
Just four years old.

Give me a cheek that's like the peach,
Two arms to clasp me from the cold;
And all my heaven's within my reach
Just four years old.

Dear God, You give me from Your skies
A little Paradise to hold,
As Mary once her Paradise,
Just four years old.
I Who Have Known Your Beauty
by Willard Wattles

I who have known your beauty
And bent beneath your spell,
Harry the hills of booty
Unbroken as Ishmael.

The white feet of your going
Turn and turn again
In a little round of the knowing
Bruised heart of pain.

But the cloud of your hair falling,
And the glory of your white hands,
Are mine past the bane's recalling
In the inviolable lands.
Desire
by William Sharp

The desire of love, Joy:
The desire of life, Peace:
The desire of the soul, Heaven:
The desire of God … a flame-white secret for ever
Desire
by Luella Stewart

For glad eternities
I make no prayer…..
Only to drown in your deep eyes
(Eyes shy and strange, that haunt me night and day),
Leap with the young blood laughing through your veins—
One, one with you, as dew finds at last the sea—
Thus to the dark gods' knees
I bring my prayer!

For length of happy days
I make no prayer…..
When 'mid the tumult of strange seas
Or on a blood-red field beneath cold stars
Into the dark your glad young soul is blown,
One, one with you—I too, to the unknown goal—
Thus to dark gods I raise
Ever my prayer!
Violet Moore and Bert Moore
by Conrad Potter Aiken

He thinks her little feet should pass
Where dandelions star thickly grass;
Her hands should lift in sunlit air
Sea-wind should tangle up her hair.
Green leaves, he says, have never heard
A sweeter ragtime mockingbird,
Nor has the moon-man ever seen,
Or man in the spotlight, leering green,
Such a beguiling, smiling queen.
Her eyes, he says, are stars at dusk,
Her mouth as sweet as red-rose musk;
And when she dances his young heart swells
With flutes and viols and silver bells;
His brain is dizzy, his senses swim,
When she slants her ragtime eyes at him
Moonlight shadows, he bids her see,
Move no more silently than she.
It was this way, he says, she came,
Into his cold heart, bearing flame.
And now that his heart is all on fire
Will she refuse his heart's desire?
And O! has the Moon Man ever seen
(Or the spotlight devil, leering green)
A sweeter shadow upon a screen?
Desires
by Elizabeth Clementine Kinney

Take all these doubts away;
Oh! let the simple words "He saith"
Confirm my faith each day.

More hope, dear Lord, more hope!
To conquer timid fear—
To cheer life's path, as on I grope,
Till Heaven's own light appear.

More love, dear Lord, more love!
Such as on earth was Thine—
All graces and all gifts above,
Unselfish love be mine.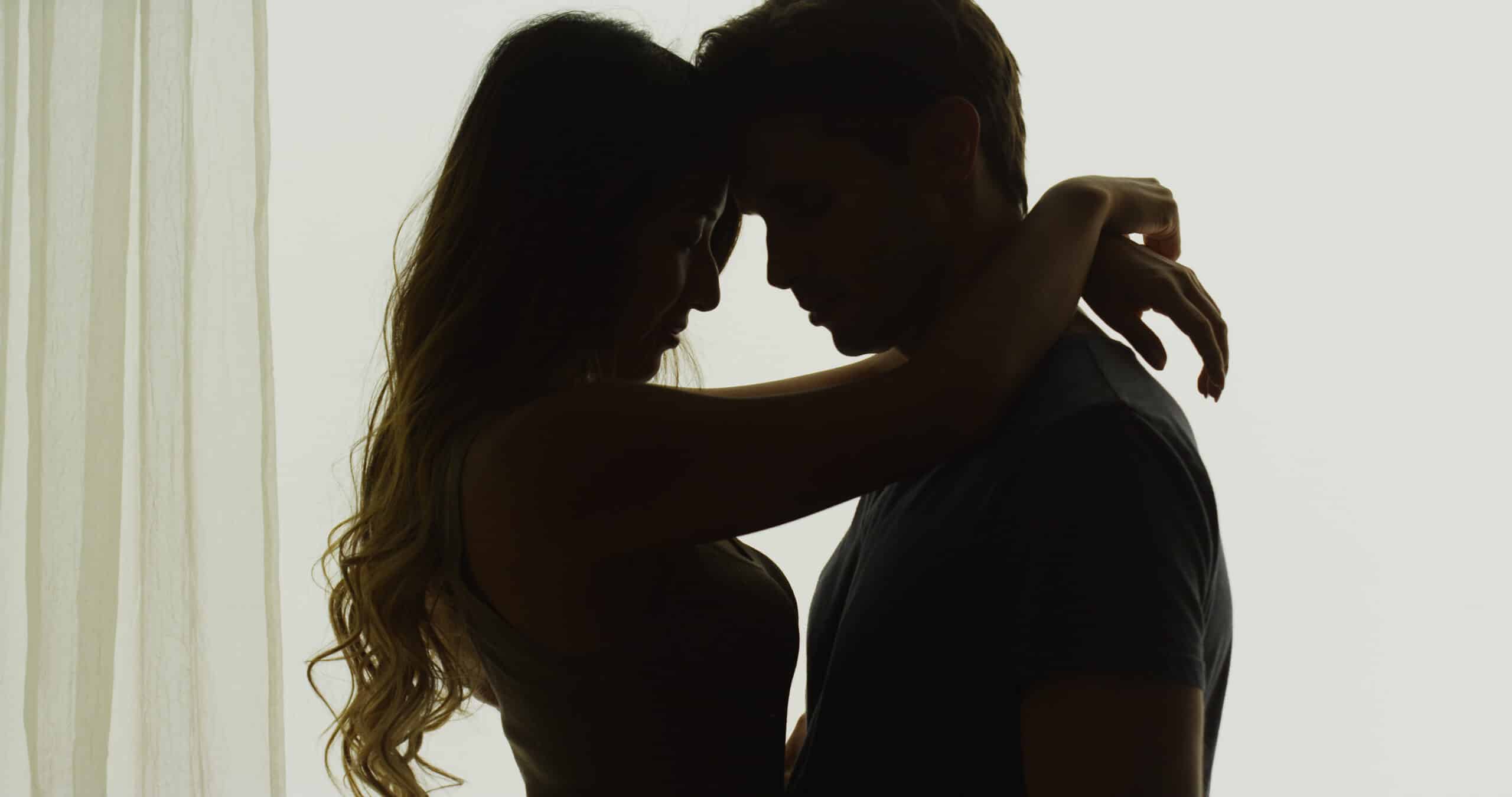 Passions of Desire
by Anonymous

How shall I then gaze on my mistress' eyes?
My thoughts must have some vent, else heart will break.
My tongue would rust, as in my mouth it lies,
If eyes and thoughts were free and then not speak.
Speak then! and tell the passions of desire,
Which turns mine eyes to floods, my thoughts to fire.
Love's Witchery
by Thomas Lodge

My bonny lass, thine eye,
So sly,
Hath made me sorrow so;
Thy crimson cheeks, my dear,
So clear,
Have so much wrought my woe;

Thy pleasing smiles and grace,
Thy face,
Have ravished so my sprites,
That life is grown to nought
Through thought
Of love, which me affrights.

For fancy's flames of fire
Aspire
Unto such furious power
As, but the tears I shed
Make dead
The brands would me devour,

I should consume to nought
Through thought
Of thy fair shining eye,
Thy cheeks, thy pleasing smiles,
The wiles
That forced my heart to die;

Thy grace, thy face, the part
Where art
Stands gazing still to see
The wondrous gifts and power,
Each hour,
That hath bewitchèd me.
A Vain Desire
by Theodore Wratislaw

Dear, did you know how sweet to me
Was every glance of yours, how sweet
The laugh that lights your face with glee,
The passing murmur of your feet,

And seeing perchance with grief how vain
The love that makes you sadly dear
Did grant for my unuttered pain
A whispered word, a smile, a tear

Dropped like a star from Paradise,
Then might I bless my weary state,
Though you behold me from the skies
And I on earth am desolate.
The Desire of the Moth
by Madison Julius Cawein

Woman's a star, a rose;
Man but a moth, a bee:
High now as heaven she glows,
Low now as earth and sea:
Star of the world and rose,
Clothed on with mystery.
Ever a goal, a lure,
Man, for his joy and woe,
Strives to attain to her,
Beating wild wings below,
Dying to make him sure
If she be flame or snow.
Passion
by Madison Julius Cawein

The wine-loud laughter of indulged desire
Upon his lips, and, in his eyes, the fire
Of uncontrol, he takes in reckless hands, –
And interrupts with discords, – the sad lyre
Of love's deep soul, and never understands.
The Burden of Desire
by Madison Julius Cawein

I.

In some glad way I know thereof:
A garden glows down in my heart,
Wherein I meet and often part
With many an ancient tale of love
A Romeo garden, banked with bloom,
And trellised with the eglantine;
In which a rose climbs to a room,
A balcony one mass of vine,
Dim, haunted of perfume
A balcony, whereon she gleams,
The soft Desire of all Dreams,
And smiles and bends like Juliet,
Year after year.
While to her side, all dewy wet,
A rose stuck in his ear,
Love climbs to draw her near.

II.

And in another way I know:
Down in my soul a graveyard lies,
Wherein I meet, in ghostly wise,
With many an ancient tale of woe
A graveyard of the Capulets,
Deep-vaulted with ancestral gloom,
Through whose dark yews the moonlight jets
On many a wildly caryen tomb,
That mossy mildew frets
A graveyard where the Soul's Desire
Sleeps, pale-entombed; and, kneeling by her,
Love, like that hapless Montague,
Year after year,
Weary and worn and wild of hue,
Within her sepulchre,
Falls bleeding on her bier.
Lady Mine
by H. E. Clarke

Lady mine, most fair thou art
With youth's gold and white and red;
'Tis a pity that thy heart
Is so much harder than thy head.

This has stayed my kisses oft,
This from all thy charms debarr'd,
That thy head is strangely soft,
While thy heart is strangely hard.

Nothing had kept us apart,
I had loved thee, I had wed,
Hadst thou had a softer heart
Or a harder head.

But I think I'll bear Love's smart
Till the wound has healed and fled,
Or thy head is like thy heart,
Or thy heart is like thy head.
Vain Resolves
by Ernest Christopher Dowson

I said: "There is an end of my desire:
Now have I sown, and I have harvested,
And these are ashes of an ancient fire,
Which, verily, shall not be quickened.
Now will I take me to a place of peace,
Forget mine heart's desire;
In solitude and prayer, work out my soul's release.

"I shall forget her eyes, how cold they were;
Forget her voice, how soft it was and low,
With all my singing that she did not hear,
And all my service that she did not know.
I shall not hold the merest memory
Of any days that were,
Within those solitudes where I will fasten me."

And once she passed, and once she raised her eyes,
And smiled for courtesy, and nothing said:
And suddenly the old flame did uprise,
And all my dead desire was quickened.
Yea! as it hath been, it shall ever be,
Most passionless, pure eyes!
Which never shall grow soft, nor change, nor pity me.
Desire
by Emily Elizabeth Dickinson

Who never wanted, maddest joy
Remains to him unknown:
The banquet of abstemiousness
Surpasses that of wine.

Within its hope, though yet ungrasped
Desire's perfect goal,
No nearer, lest reality
Should disenthrall thy soul.
Sonnet on an Old Book With Uncut Leaves
by Paul Laurence Dunbar

Emblem of blasted hope and lost desire,
No finger ever traced thy yellow page
Save Time's. Thou hast not wrought to noble rage
The hearts thou wouldst have stirred. Not any fire
Save sad flames set to light a funeral pyre
Dost thou suggest. Nay,–impotent in age,
Unsought, thou holdst a corner of the stage
And ceasest even dumbly to aspire.

How different was the thought of him that writ.
What promised he to love of ease and wealth,
When men should read and kindle at his wit.
But here decay eats up the book by stealth,
While it, like some old maiden, solemnly,
Hugs its incongruous virginity!
His Desire
by Robert Herrick

Give me a man that is not dull,
When all the world with rifts is full;
But unamazed dares clearly sing,
When as the roof's a-tottering;
And though it falls, continues still
Tickling the Cittern with his quill.
The Clown's Reply
by Oliver Goldsmith

John Trott was desired by two witty peers
To tell them the reason why asses had ears?
'An't please you,' quoth John, 'I'm not given to letters,
Nor dare I pretend to know more than my betters;
Howe'er, from this time I shall ne'er see your graces,
As I hope to be saved! without thinking on asses.'
The Opinion of Men
by Edward Powys Mathers

My desires are like the white snows on Fuji
That grow but never melt.
I am becoming proud of my bad reputation;
And the more men say,
We cannot understand why she loves him,
The less I care.
I am sure that in a very short time
I shall give myself to him.
To Vulcan
by Robert Herrick

Thy sooty godhead I desire
Still to be ready with thy fire;
That should my book despised be,
Acceptance it might find of thee.
Highly Desireable
by Edward Dyson

The boarder in the bar-room rose,
A pale gaunt man who lodged with Hann,
"I bear," he said, "the worst of woes,
And suffer torments no one knows,
For do my best I never can
Have sleep like any other man.

"I have insomnia," said he.
"At times it drives me mad outright.
Whate'er I do, where'er I be,
Its just the same, so sleep for me.
You won't believe for three years quite
I haven't slept two hours a night."

Boss-cocky Billson softly swore,
And turning from his chestnut cob.
"What's that?" he questioned from the door.
"You say that you don't sleep no more
Than two hours? I pay thirty bob.
Now, mister, do you want a job?"
The Lute and the Lyre
by Algernon Charles Swinburne

Deep desire, that pierces heart and spirit to the root,
Finds reluctant voice in verse that yearns like soaring fire,
Takes exultant voice when music holds in high pursuit
Deep desire.

Keen as burns the passion of the rose whose buds respire,
Strong as grows the yearning of the blossom toward the fruit,
Sounds the secret half unspoken ere the deep tones tire.

Slow subsides the rapture that possessed love's flower-soft lute,
Slow the palpitation of the triumph of the lyre:
Still the soul feels burn, a flame unslaked though these be mute,
Deep desire.
Desire
by George William Russell

With thee a moment! Then what dreams have play!
Traditions of eternal toil arise,
Search for the high austere and lonely way
The Spirit moves in through eternities.
Ah, in the soul what memories arise!
And with what yearning inexpressible,
Rising from long forgetfulness I turn
To Thee, invisible, unrumoured, still:
White for Thy whiteness all desires burn.
Ah, with what longing once again I turn!
Love's Lordship
by Michelangelo di Lodovico Buonarroti Simoni

To Tommaso De' Cavalier

Why should I seek to ease intense desire
With still more tears and windy words of grief,
When heaven, or late or soon, sends no relief
To souls whom love hath robed around with fire?
Why need my aching heart to death aspire,
When all must die? Nay, death beyond belief
Unto these eyes would be both sweet and brief,
Since in my sum of woes all joys expire!
Therefore because I cannot shun the blow
I rather seek, say who must rule my breast,
Gliding between her gladness and her woe?
If only chains and bands can make me blest,
No marvel if alone and bare I go
An arm'd Knight's captive and slave confessed.
Incurable
by Edward Powys Mathers

I desire the door-sill of my beloved
More than a king's house;
I desire the shadow of the wall where her beauty hides
More than the Delhi palaces.
Why did you wait till spring;
Were not my hands already full of red-thorned roses?
My heart is yours,
So that I know not which heart I hear sighing:
Yaquin, Yaquin, Yaquin, foolish Yaquin.
Love and Desire
by Friedrich Schiller

Rightly said, Schlosser! Man loves what he has; what he has not, desireth;
None but the wealthy minds love; poor minds desire alone.
Sonnet 01
by William Shakespeare

From fairest creatures we desire increase,
That thereby beauty's rose might never die,
But as the riper should by time decease,
His tender heir might bear his memory:
But thou contracted to thine own bright eyes,
Feed'st thy light's flame with self-substantial fuel,
Making a famine where abundance lies,
Thy self thy foe, to thy sweet self too cruel:
Thou that art now the world's fresh ornament,
And only herald to the gaudy spring,
Within thine own bud buriest thy content,
And tender churl mak'st waste in niggarding:
Pity the world, or else this glutton be,
To eat the world's due, by the grave and thee.
The Patriot's Bed
by James Stephens

When a son you shall desire,
Pray to water and to fire;
But when you would have a daughter,
Pray to fire and then to water.
Another
by Robert Herrick

Where love begins, there dead thy first desire:
A spark neglected makes a mighty fire.
Sonnet 72
by Sir Philip Sidney

Desire, though thou my old companion art,
And oft so clings to my pure loue that I
One from the other scarcely can discrie,
While each doth blowe the fier of my hart;
Now from thy fellowship I needs must part;
Venus is taught with Dians wings to flie;
I must no more in thy sweet passions lie;
Vertues gold must now head my Cupids dart.
Seruice and honour, wonder with delight,
Feare to offend, will worthie to appeare,
Care shining in mine eyes, faith in my sprite;
These things are left me by my onely Deare:
But thou, Desire, because thou wouldst haue all,
Now banisht art; but yet, alas, how shall?
O, Were I Loved as I Desire to Be!
by Alfred Lord Tennyson

O, were I loved as I desire to be!
What is there in the great sphere of the earth,
Or range of evil between death and birth,
That I should fear, – if I were loved by thee!
All the inner, all the outer world of pain,
Clear love would pierce and cleave, if thou wert mine;
As I have heard that somewhere in the main
Fresh-water springs come up through bitter brine.
'I were joy, not fear, clasped hand in hand with thee,
To wait for death – mute – careless of all ills,
Apart upon a mountain, though the surge
Of some new deluge from a thousand hills
Flung leagues of roaring foam into the gorge
Below us, as far on as eye could see.
Attraction
by Ella Wheeler Wilcox

The meadow and the mountain with desire
Gazed on each other, till a fierce unrest
Surged 'neath the meadow's seemingly calm breast,
And all the mountain's fissures ran with fire.

A mighty river rolled between them there.
What could the mountain do but gaze and burn?
What could the meadow do but look and yearn,
And gem its bosom to conceal despair?

Their seething passion agitated space,
Till, lo! the lands a sudden earthquake shook,
The river fled, the meadow leaped and took
The leaning mountain in a close embrace.
Young Love
by Gerald Massey

All glorious as the Rainbow's birth
She came in Spring-tide's golden hours,
When Heaven went hand-in-hand with Earth,
And May was crown'd with buds and flowers.
The mounting devil at my heart
Clomb faintlier, as my life did win
The charmèd heaven she wrought apart
To wake its better Angel in.
With radiant mien she trod serene
And pass'd me smiling by—
O, who that look'd could help but love?
Not I, sweet soul, not I!

Her budding breasts like fragrant fruit
Of love were ripening to be press'd:
Her voice that shook my heart's red root
Might not have broken a Babe's rest,—
More liquid than the running brooks,
More vernal than the voice of Spring,
When Nightingales are in their nooks,
And all the leafy thickets ring.
The love she coyly hid at heart
Was shyly conscious in her eye;
O, who that look'd could help but love?
Not I, sweet soul, not I!
A White Rose
by John Boyle O'Reilly

The red rose whispers of passion,
And the white rose breathes of love;
O, the red rose is a falcon,
And the white rose is a dove.

But I send you a cream-white rosebud
With a flush on its petal tips;
For the love that is purest and sweetest
Has a kiss of desire on the lips.
From the Italian of Michael Angelo
by William Wordsworth

Yes! hope may with my strong desire keep pace,
And I be undeluded, unbetrayed;
For if of our affections none finds grace
In sight of Heaven, then, wherefore hath God made
The world which we inhabit? Better plea
Love cannot have, than that in loving thee
Glory to that eternal Peace is paid,
Who such divinity to thee imparts
As hallows and makes pure all gentle hearts.
His hope is treacherous only whose love dies
With beauty, which is varying every hour;
But, in chaste hearts uninfluenced by the power
Of outward change, there blooms a deathless flower,
That breathes on earth the air of paradise.
Desire We Past Illusions to Recall
by William Wordsworth

Desire we past illusions to recall?
To reinstate wild Fancy, would we hide
Truths whose thick veil Science has drawn aside?
No, let this Age, high as she may, install
In her esteem the thirst that wrought man's fall,
The universe is infinitely wide;
And conquering Reason, if self-glorified,
Can nowhere move uncrossed by some new wall
Or gulf of mystery, which thou alone,
Imaginative Faith! canst overleap,
In progress toward the fount of Love, the throne
Of Power whose ministers the records keep
Of periods fixed, and laws established, less
Flesh to exalt than prove its nothingness.
Opportunity
by Ella Wheeler Wilcox

Send forth your heart's desire, and work and wait;
The opportunities of life are brought
To our own doors, not by capricious fate,
But by the strong compelling force of thought.
Soul's Beauty
by Dante Gabriel Rossetti

Under the arch of Life, where love and death,
Terror and mystery, guard her shrine, I saw
Beauty enthroned; and though her gaze struck awe,
I drew it in as simply as my breath.
Hers are the eyes which, over and beneath,
The sky and sea bend on thee,—which can draw,
By sea or sky or woman, to one law,
The allotted bondman of her palm and wreath.

This is that Lady Beauty, in whose praise
Thy voice and hand shake still,—long known to thee
By flying hair and fluttering hem,—the beat
Following her daily of thy heart and feet,
How passionately and irretrievably,
In what fond flight, how many ways and days!
Love Sight
by Dante Gabriel Rossetti

When do I see thee most, beloved one?
When in the light the spirits of mine eyes
Before thy face, their altar, solemnize
The worship of that love thro' thee made known?
Or when, in the dusk hours (we two alone),
Close-kiss'd, and eloquent of still replies
Thy twilight hidden glimmering visage lies,
And my soul only sees thy soul its own?

O love, my love! if I no more should see
Thyself, nor on the earth the shadow of thee,
Nor image of thine eyes in any spring,—
How then should sound upon Life's darkening slope
The ground-whirl of the perish'd leaves of Hope,
The wind of Death's imperishable wing?
To Helen
by Edgar Allan Poe

Helen, thy beauty is to me
Like those Nicèan barks of yore
That gently, o'er a perfumed sea,
The weary way-worn wanderer bore
To his own native shore.

On desperate seas long wont to roam,
Thy hyacinth hair, thy classic face,
Thy Naiad airs have brought me home
To the glory that was Greece,
And the grandeur that was Rome.

Lo, in yon brilliant window-niche
How statue-like I see thee stand,
The agate lamp within thy hand,
Ah! Psyche, from the regions which
Are holy land!
My Lady
by Philip James Bailey

I loved her for that she was beautiful;
And that to me she seem'd to be all Nature,
And all varieties of things in one:
Would set at night in clouds of tears, and rise
All light and laughter in the morning; fear
No petty customs nor appearances;
But think what others only dream'd about;
And say what others did but think; and do
What others did but say; and glory in
What others dared but do: so pure withal
In soul; in heart and act such conscious yet
Such perfect innocence, she made round her
A halo of delight. 'Twas these which won me;—
And that she never school'd within her breast
One thought or feeling, but gave holiday
To all; and that she made all even mine
In the communion of Love: and we
Grew like each other, for we loved each other;
She, mild and generous as the air in Spring;
And I, like Earth all budding out with love.
Beauty Clear and Fair
by John Fletcher

Beauty clear and fair,
Where the air
Rather like a perfume dwells;
Where the violet and the rose
Their blue veins and blush disclose,
And come to honour nothing else:

Where to live near
And planted there
Is to live, and still live new;
Where to gain a favour is
More than life, perpetual bliss,—
Make me live by serving you!

Dear, again back recall
To this light,
A stranger to himself and all!
Both the wonder and the story
Shall be yours, and eke the glory;
I am your servant, and your thrall.
The Complete Lover
by William Browne

For her gait, if she be walking;
Be she sitting, I desire her
For her state's sake; and admire her
For her wit if she be talking;
Gait and state and wit approve her;
For which all and each I love her.

Be she sullen, I commend her
For a modest. Be she merry,
For a kind one her prefer I.
Briefly, everything doth lend her
So much grace, and so approve her,
That for everything I love her.
The One I Would Love
by Sir Thomas Wyatt

A face that should content me wondrous well
Should not be fair, but lovely to behold;
Of lively look, all grief for to repel
With right good grace, so would I that it should
Speak without word, such words as none can tell;
Her tress also should be of crispèd gold.
With wit, and these, perchance, I might be tried,
And knit again with knot that should not slide.
To Chloe
by William Cartwright

Who for his sake wished herself younger

There are two births; the one when light
First strikes the new awaken'd sense;
The other when two souls unite,
And we must count our life from thence:
When you loved me and I loved you
Then both of us were born anew.

Love then to us new souls did give
And in those souls did plant new powers;
Since when another life we live,
The breath we breathe is his, not ours:
Love makes those young whom age doth chill,
And whom he finds young keeps young still.
Love Me or Not
by Thomas Campion

Love me or not, love her I must or die;
Leave me or not, follow her needs must I.
O that her grace would my wished comforts give!
How rich in her, how happy should I live!

All my desire, all my delight should be
Her to enjoy, her to unite to me;
Envy should cease, her would I love alone:
Who loves by looks is seldom true to one.

Could I enchant, and that it lawful were,
Her would I charm softly that none should hear;
But love enforced rarely yields firm content:
So would I love that neither should repent.
Poems About Desire and Lust
L'Eau Dormante
by Thomas Bailey Aldrich

Curled up and sitting on her feet,
Within the window's deep embrasure,
Is Lydia; and across the street,
A lad, with eyes of roguish azure,
Watches her buried in her book.
In vain he tries to win a look,
And from the trellis over there
Blows sundry kisses through the air,
Which miss the mark, and fall unseen,
Uncared for. Lydia is thirteen.

My lad, if you, without abuse,
Will take advice from one who's wiser,
And put his wisdom to more use
Than ever yet did your adviser;

If you will let, as none will do,
Another's heartbreak serve for two,
You'll have a care, some four years hence,
How you lounge there by yonder fence
And blow those kisses through that screen–
For Lydia will be seventeen.
Quick and Bitter
by Yehuda Amichai

The end was quick and bitter.
Slow and sweet was the time between us,
slow and sweet were the nights
when my hands did not touch one another in despair but in the love
of your body which came between them.

And when I entered into you
it seemed then that great happiness
could be measured with precision
of sharp pain. Quick and bitter.

Slow and sweet were the nights.
Now is bitter and grinding as sand,
"Let's be sensible" and similar curses.

And as we stray further from love
we multiply the words,
words and sentences so long and orderly.
Had we remained together
we could have become a silence.
Leda and the Swan
by W. B. Yeats

A sudden blow: the great wings beating still
Above the staggering girl, her thighs caressed
By the dark webs, her nape caught in his bill,
He holds her helpless breast upon his breast.

How can those terrified vague fingers push
The feathered glory from her loosening thighs?
And how can body, laid in that white rush,
But feel the strange heart beating where it lies?

A shudder in the loins engenders there
The broken wall, the burning roof and tower
And Agamemnon dead.
Being so caught up,
So mastered by the brute blood of the air,
Did she put on his knowledge with his power
Before the indifferent beak could let her drop?
Lips and Eyes
by Thomas Middleton

Love for such a cherry lip
Would be glad to pawn his arrows;
Venus here to take a sip
Would sell her doves and team of sparrows.
But they shall not so;
Hey nonny, nonny no!
None but I this lip must owe;
Hey nonny, nonny no!

Did Jove see this wanton eye,
Ganymede must wait no longer;
Phœbe here one night did lie,
Would change her face and look much younger.
But they shall not so;
Hey nonny, nonny no!
None but I this lip must owe;
Hey nonny, nonny no!
Philosophy
by Elsa Gidlow

Since we must soon be fed
As honey and new bread
To every-hungry Death:
O, love me very sweet
And kiss me very long
And let us use our breath
For song.
Nothing else endures
Overlong.
Mnasidika
by Elsa Gidlow

I shall not harm you at all nor ask you
for anything,
You need have no fear;
I am only very tired and would like to
rest awhile
With my head here
And play with the long strands of your
loosed hair,
Or touch your skin,
Feel your cool breath on my eyes,
watch it stir
Those rising hills where your breasts begin;
And listen to your voice whispering
tender words
Until, perhaps, I fall asleep;
Or feel you kiss my forehead to comfort me
a little
If I should weep.
That is all, just to lie so beside you
Till dawn's lamp is lit.
You need not fear me. I have given
too much of love
Ever to ask for it.
Nude Young Dancer
by Langston Hughes

What jungle tree have you slept under,
Midnight dancer of the jazzy hour?
What great forest has hung its perfume
Like a sweet veil about your bower?

What jungle tree have you slept under,
Night-dark girl of the swaying hips?
What star-white moon has been your mother?
To what clean boy have you offered your lips?
Folk Tune
by Dorothy Parker

Other lads, their ways are daring:
Other lads, they're not afraid;
Other lads, they show they're caring;
Other lads—they know a maid.
Wiser Jock than ever you were,
Will's with gayer spirit blest,
Robin's kindlier and truer,—
Why should I love you the best?

Other lads, their eyes are bolder.
Young they are, and strong and slim,
Ned is straight and broad of shoulder,
Donald has a way with him.
David stands a head above you,
Dick's as brave as Lancelot,—
Why, ah why, then, should I love you?
Naturally, I do not.
Sonnets From an Ungrafted Tree, 41
by Edna St. Vincent Millay

I, being born a woman and distressed
By all the needs and notions of my kind,
Am urged by your propinquity to find
Your person fair, and feel a certain zest
To bear you body's weight upon my breast:
So subtly is the fume of life designed,
To clarify the pulse and cloud the mind,
And leave me once again undone, possessed.
Think not for this, however, the poor treason
Of my stout blood against my staggering brain,
I shall remember you with love, or season
My scorn with pity,—let me make it plain:
I find this frenzy insufficient reason
For conversation when we meet again.
Eos
by W. Bryher

Your face is the flush of Eos:
You are dawn.
Your face is Greece.

Under your lifted arm
There is lavender to kiss;
Sea-lavender, spiced with salt.

Before the fierce cyclamen wine has burnt my lips,
I kiss your limbs, wild followers of Artemis.

Your eyes break sleep!
I touch the pansy set below your heart;
Each kiss a star
That fades upon your body, which is dawn.

April scent of your throat,
O spiced flowers of your shoulders,
Will you shrink from the lion, my heart?
To a Black Dancer in the Little Savoy
by Langston Hughes

Wine-maiden
Of the jazz-tuned night,
Lips
Sweet as purple dew,
Breasts
Like the pillows of all sweet dreams,
Who crushed
The grapes of joy
And dripped their juice
On you?
Amores 04
by E. E. Cummings

consider O
woman this
my body.
for it has

lain
with empty arms
upon the giddy hills
to dream of you,

approve these
firm unsated
eyes
which have beheld

night's speechless carnival
the painting
of the dark
with meteors

streaming from playful
immortal hands
the bursting
of the wafted stars

(in time to come you shall
remember of this night amazing
ecstasies slowly,
in the glutted

heart fleet
flowerterrible
memories
shall

rise, slowly
return upon the
red elected lips
scaleless visions)
Desire
by Paul Cameron Brown

Sleep is a striking woman
accosted by various men
while in a dance;
the warring desires thus
present themselves as on
a battlefield –
hunger comes arrayed with
red plumes to befit
his appetites,
sensuality somewhat
decked out as a dandy
in a mauve waistcoat
and, of course, there is
Fear, the most thwarted
of the suitors, bejewelled with a
flashing sabre, rattling it from
the tail of his skinny stick horse,
the pale charger riding
to intercept the beautiful courtesan
Sleep
bestowing her favours illicitly
wherein she would but choose.
Lady Lorgnette
by Emily Pauline Johnson

I

Lady Lorgnette, of the lifted lash,
The curling lip and the dainty nose,
The shell-like ear where the jewels flash,
The arching brow and the languid pose,
The rare old lace and the subtle scents,
The slender foot and the fingers frail,—
I may act till the world grows wild and tense,
But never a flush on your features pale.
The footlights glimmer between us two,—
You in the box and I on the boards,—
I am only an actor, Madame, to you,
A mimic king 'mid his mimic lords,
For you are the belle of the smartest set,
Lady Lorgnette.

II

Little Babette, with your eyes of jet,
Your midnight hair and your piquant chin,
Your lips whose odors of violet
Drive men to madness and saints to sin,—
I see you over the footlights' glare
Down in the pit 'mid the common mob,—
Your throat is burning, and brown, and bare,
You lean, and listen, and pulse, and throb;
The viols are dreaming between us two,
And my gilded crown is no make-believe,
I am more than an actor, dear, to you,
For you called me your king but yesterday eve,
And your heart is my golden coronet,
Little Babette.
Desire
by Pierre Louÿs

She entered, and passionately, the eyes half closed, she fixed her lips to mine, and our tongues touched each other…. Never in my life have I had a kiss like that one.
She stood erect before (against) me, full of love and consentment. One of my knees, little by little, mounted between her hot thighs, which gave way as though to a lover.
My wandering hand upon her tunic sought to divine the naked body, which softly bent like waves, or arching, stiffened itself with shiverings of the skin.
With her eyes in delirium she signs toward the bed: but we have not the right to indulge our love before the ceremony of the wedding, and brusquely we separate.
To Cloe
by Matthew Prior

Whilst I am scorch'd with hot desire,
In vain cold Friendship you return,
Your drops of pity on my fire,
Alas! but make it fiercer burn.

Ah! would you have the flame suppress'd,
That kills the heart it heats too fast,
Take half my passion to your breast,
The rest in mine shall ever last.
The World's Desire
by Madison Julius Cawein

The roses of voluptuousness
Wreathe her dark locks and hide her eyes;
Her limbs are flower-like nakedness,
Wherethrough the fragrant blood doth press,
The blossom-blood of Paradise.

She stands with Lilith finger tips,
With Lilith hands; and gathers up
The wild wine of all life; and sips
With Lilith-laughter-lightened lips
The soul as from a crystal cup.

What though she cast the cup away!
The empty bowl that flashed with wine!
Her curled lips' kiss, that stained the clay,
Her fingers' touch – shall not these stay,
That made its nothingness divine?

Through one again shall live the glow,
Immortalizing, of her touch;
And through the other, sweet to know
How life swept flame once 'neath the snow
Of her mooned breasts, – and this is much!
What Magic Drum?
by William Butler Yeats

He holds him from desire, all but stops his breathing
lest
primordial Motherhood forsake his limbs, the child no
longer rest,
Drinking joy as it were milk upon his breast.
Through light-obliterating garden foliage what magic
drum?
Down limb and breast or down that glimmering belly
move his mouth and sinewy tongue.
What from the forest came? What beast has licked its
young?
A Lady to a Lover
by Roden Berkeley Wriothesley Noel

If the sun low down in the West, my friend,
Fill'd earth with fiery wine,
If a hand were on my breast, my friend,
And lips were laid on mine,
And we together
In summer weather
Lay in a leafy dell,
Could the weariness,
Or the long distress,
Or any fiends from hell,
Wipe out that hour of rest, my friend,
And the rapture all divine?
Then if thy blade were buried deep
Within this heart of mine,
From the warm whiteness fierce would leap
My fiery blood like wine;
Earth all about the West, my friend,
After orgies of rich wine,
Wan lying in the sun's decline,
And I in arms of thine, my friend,
In dying arms of thine!
Beauty's Triumph
by Anonymous

Like two proud armies marching in the field,
Joining in the thundering fight, each scorns to yield;
So in my heart, your beauty and my reason,
One claims the crown, the other says 'tis treason.
But O! your beauty shineth as the sun;
And dazzled reason yields as quite undone.
A Devout Lover
by Thomas Randolph

I have a mistress, for perfections rare
In every eye, but in my thoughts most fair.
Like tapers on the altar shine her eyes;
Her breath is the perfume of sacrifice;
And wheresoe'er my fancy would begin,
Still her perfection lets religion in.
We sit and talk, and kiss away the hours
As chastely as the morning dews kiss flowers:
I touch her, like my beads, with devout care,
And come unto my courtship as my prayer.
The Unfading Beauty
by Thomas Carew

He that loves a rosy cheek,
Or a coral lip admires,
Or from star-like eyes doth seek
Fuel to maintain his fires:
As old Time makes these decay,
So his flames must waste away.

But a smooth and steadfast mind,
Gentle thoughts and calm desires,
Hearts with equal love combined,
Kindle never-dying fires.
Where these are not, I despise
Lovely cheeks or lips or eyes.
Perfect Beauty
by Ben Jonson

It was a beauty that I saw
So pure, so perfect, as the frame
Of all the universe was lame
To that one figure, could I draw,
Or give least line of it a law!

A skein of silk without a knot,
A fair march made without a halt,
A curious form without a fault,
A printed book without a blot,
All beauty, and without a spot!
Sonnets From the Cherokee 03
by Ruth Muskrat Bronson

What is this nameless something that I want,
Forever groping blindly, without light,—
A ghost of pain that does forever haunt
My days, and make my heart eternal night?
I think it is your face I so long for,
Your eyes that read my soul at one warm glance;
Your lips that I may touch with mine no more
Have left me in their stead a thrusting lance
Of fire that burns my lips and sears my heart
As all the dreary wanton years wear through
Their hopeless dragging days. No lover's art
Can lift full, heavy sorrow from my view
Or still my restless longing, purge my hate,
Because I learned I loved you, dear, too late.
Upon Julia's Clothes
by Robert Herrick

Whenas in silks my Julia goes,
Then, then, methinks, how sweetly flows
The liquefaction of her clothes!

Next, when I cast mine eyes and see
That brave vibration each way free,
—O how that glittering taketh me!
Fair Is My Love
by Edmund Spenser

Fair is my love, when her fair golden hairs
With the loose wind ye waving chance to mark;
Fair, when the rose in her red cheeks appears;
Or in her eyes the fire of love does spark.
Fair, when her breast, like a rich-laden bark,
With precious merchandise she forth doth lay;
Fair, when that cloud of pride, which oft doth dark
Her goodly light, with smiles she drives away.
But fairest she, when so she doth display
The gate with pearls and rubies richly dight;
Through which her words so wise do make their way
To bear the message of her gentle sprite.
The rest be works of nature's wonderment:
But this the work of heart's astonishment.
I Am Most Lovely, Fair Beyond Desire
by George Moore

I am most lovely, fair beyond desire:
My breasts are sweet, my hair is soft and bright,
And every movement flows by instinct right:
Full well I know my touch doth burn like fire,
That my voice stings the sense like smitten lyre;
I am the queen of sensuous delight;
Past years are sealed with the signet of my might;
And at my feet pale present kneels a buyer.

My beds are odorous with soft-shed scent,
And strange moon flowers a tremulous twilight air
Weave over all; and here, alone I sing
My siren songs, until all souls are bent
Within the subtle sweet melodious snare.
God, making love, made me love's grievous sting.
Camella
by Anonymous

Camella fair tripped o'er the plain,
I followed quickly after;
Have overtaken her I would fain,
And kissed her when I caught her.
But hope being passed her to obtain,
'Camella!' loud I call:
She answered me with great disdain,
'I will not kiss at all.'
After the Fiercest Pangs of Hot Desire
by Richard Duke

After the fiercest pangs of hot desire,
Between Panthea's rising breasts,
His bending breast Philander rests:
Though vanquished, yet unknowing to retire,
Close hugs the charmer, and ashamed to yield,
Tho' he has lost the day, yet keeps the field.

When with a sigh the fair Panthea said,
"What pity 'tis, ye Gods, that all
The noblest warriors soonest fall!"
Then with a kiss he gently reared his head,
Armed him again to fight, for nobly she
More loved the combat than the victory.

But more enraged, for being beat before,
With all his strength he does prepare
More fiercely to renew the war;
Nor ceased he till the noble prize he bore:
Ev'n her much wondrous courage did surprise,
She hugs the dart that wounded her, and dies.
The Untamed
by Robert Greene

Out of my dream I wrought you; and your mouth
Was scarlet, the young body straight and fine,
Your soft eyes like full midnight of the south,
And every curve and flexure wholly mine.

But at my kiss you stirred; the deeps awoke
And pushed me strongly backward. Oh, the new,
The virginal, untamed one, whom no yoke
Could bind, nor make you to yourself untrue!
Poems About Desire to Escape
Shadows
by Langston Hughes

We run,
We run,
We cannot stand these shadows!
Give us the sun.

We were not made
For shade,
For heavy shade,
And narrow space of stifling air
That these white things have made.
We run,
Oh, God,
We run!
We must break through these shadows,
We must find the sun.
Improvisations: Light And Snow 13
by Conrad Potter Aiken

My heart is an old house, and in that forlorn old house,
In the very centre, dark and forgotten,
Is a locked room where an enchanted princess
Lies sleeping.
But sometimes, in that dark house,
As if almost from the stars, far away,
Sounds whisper in that secret room
Faint voices, music, a dying trill of laughter?
And suddenly, from her long sleep,
The beautiful princess awakes and dances.
Who is she? I do not know.
Why does she dance? Do not ask me!
Yet to-day, when I saw you,
When I saw your eyes troubled with the trouble of happiness,
And your mouth trembling into a smile,
And your fingers pull shyly forward,
Softly, in that room,
The little princess arose
And danced;
And as she danced the old house gravely trembled
With its vague and delicious secret.
Alone
by Lennox Amott

Alone in my chamber, forsaken, unsought,
My spirit's enveloped in shadows of night,
Is there no one to give me a smile or a thought?
Is there none to restore to me faded delight?

The zephyrs disport with a light-bosomed song,
And the joy-laden songsters flit over the lea–
Yet the hours of the spring as they hurry along
Bring nothing but sadness and sighing to me!

There were friends–but their love is departed and dead,
And alone must the tear-drop disconsolate start,
All the beauty of Life, all its sweetness is fled,
Oh, who shall unburden this weight at my heart!
Heaven-Haven
by Gerard Manley Hopkins

I have desired to go
Where springs not fail,
To fields where flies no sharp and sided hail
And a few lilies blow.

And I have asked to be
Where no storms come,
Where the green swell is in the havens dumb,
And out of the swing of the sea.
The Creed of Desire
by Bruce Porter

Still to be sure of the dawn—
Still to be glad for the sea—
Still to know fire of the blood:
God keep these gifts in me!

Then—I shall cleave the dark!
Then, I shall breast the redoubt!
Then I shall glory the Lord—
And go down to the grave with a shout!