Here are my favorite poems about missing your love for him categorized:
Short poems about missing someone you love for him
Romantic poems about missing your love for him
Poems about missing your long distance love for him
So if you want the best poems about missing your love for him, then you're in the right place.
Let's jump right in!
Tender Poems About Missing Your Love for Him
Missing someone you deeply care about can evoke both sweetness and sadness.
It's a tender ache that pulls at your emotions, reminding you of the shared moments and the love that still lingers.
In the world of poetry, this feeling finds its voice in beautifully written verses that capture the essence of yearning and the depths of affection.
Whether it's an ode to a distant lover or a simple expression of longing, these poems transport us to a realm where emotions flow freely, and the intensity of love is palpable.
Come along with us on this journey as we delve into a collection of heartfelt poems about missing your beloved.
Each verse serves as a testament to the enduring nature of love and the indomitable power of the human heart.
Let's get straight to it!
Get our free ebook
Poetry is when an emotion has found its thought and the thought has found words.
~Robert Frost
My #1 Favorite Poem About Missing Your Love for Him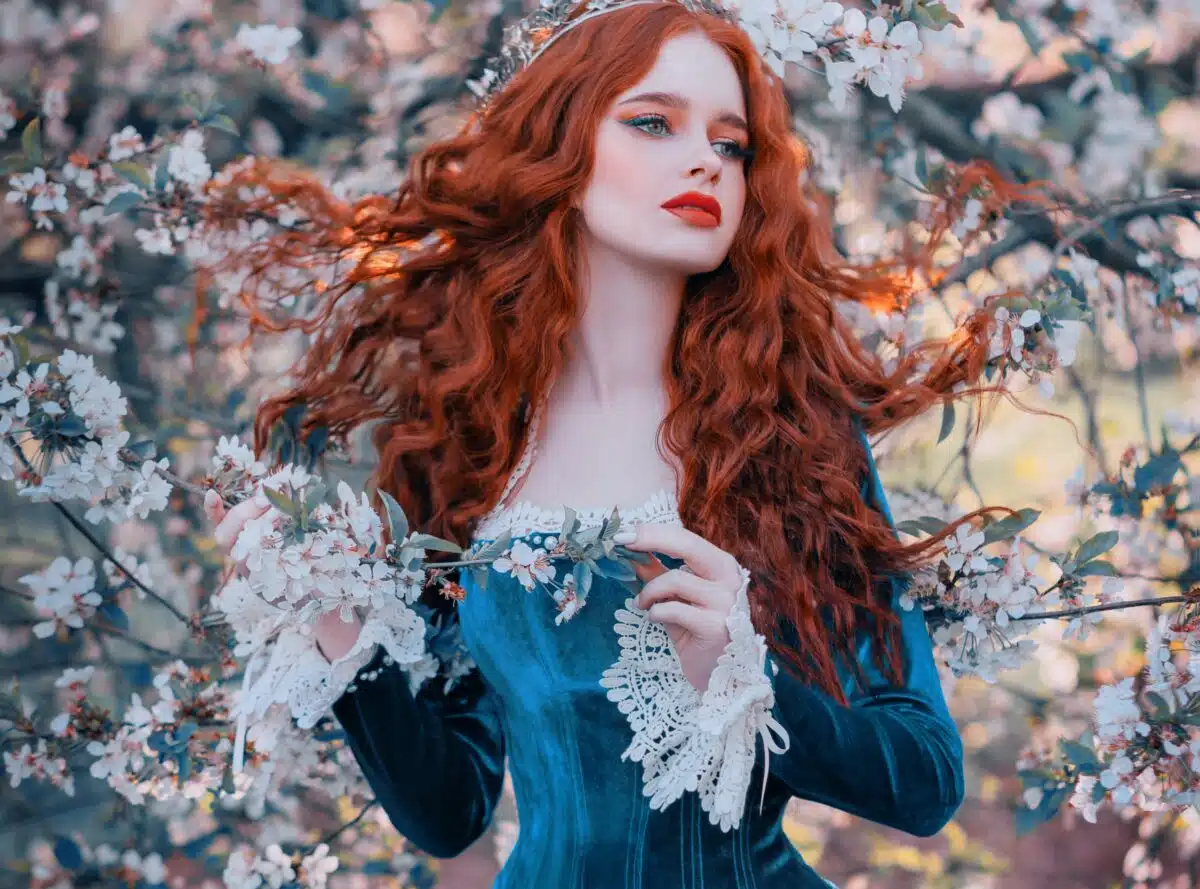 "Absence" by Jamie Harris Coleman
When I am absent, sweetheart,
And you are left alone;
Will you spend your time in sighing
For me to come back home?
How well I know you'll miss me,
For I know that I'll miss you;
Tho' we may be far apart, dear,
Yet my love for you will be true.
I often sit and wonder,
And life's love song repeat;
Ah! because I love you only,
Is what makes life so sweet.
With you alone I'm happy,
And when we are apart I sigh;
I wish each moment and hour,
That you were ever nigh.
O tell me, sweetheart, when I'm absent,
Do you love me as when I'm near;
Do you yearn for my returning,
Do you sigh or shed one tear?
The roses bring sweet fragrance,
And twilight brings the dew;
The birds sing songs of gladness,
Ah! true love will bring me to you.
Why Is "Absence" My Favorite Poem About Missing Your Love for Him
The poem "Absence" by Jamie Harris Coleman fills me with a wave of nostalgia, as it brings back cherished memories of young love.
In this poem, the poet has crafted simple yet heartfelt verses that appear to serve as a love letter to his beloved.
I am drawn to the vulnerability and tenderness displayed in the poem, as the poet subtly expresses his insecurities, concerns, and a fear of being separated from his sweetheart.
From the language and tone used throughout the six stanzas, one can infer that the author penned this piece during his youth, as it exudes a youthful energy.
Reading this poem takes me back to a time when the intense longing and silent fears of being deeply in love urged me to write down my unspoken thoughts and feelings, hoping that through poetry, I could find solace and comfort.
Short Poems About Missing Someone You Love for Him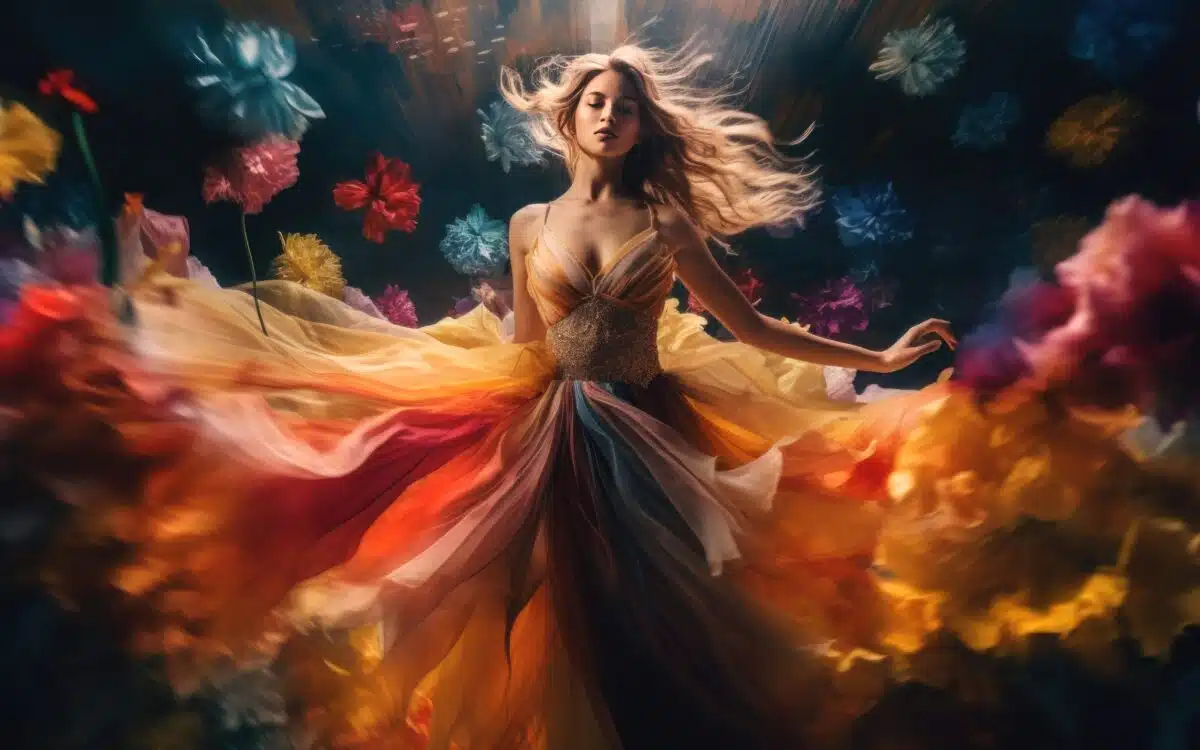 When distance separates hearts, and the ache of longing settles in, these short poems about missing someone you love for him are here to weave words of affection, capturing the bittersweet essence of longing in a poetic dance of emotions.
Through each verse, they offer solace and a gentle reminder that even when apart, love's flame continues to burn bright.
Let's dive in!
"Absence" by Walter Savage Landor
Here, ever since you went abroad,
If there be change no change I see:
I only walk our wonted road,
The road is only walk'd by me.
Yes; I forgot; a change there is,
Was it of that you bade me tell?
I catch at times, at times I miss
The sight, the tone, I know so well.
Only two months since you stood here?
Two shortest months? Then tell me why
Voices are harsher than they were,
And tears are longer ere they dry.
"Love's Longings" by Ĉelakowksy (Sir J. Bowring, Translator)
Far, far beyond the gloomy grove,
Far, far art thou removed, my love!
Far, far away! Ye rocks, divide!
Ye vales! be level as a plain;
Fall down, ye woods, my love that hide,
And let me see her face again;
And bless me with one living glance
Of that enrapturing countenance.
"At The Mid Hour of Night" by Thomas Moore
At the mid hour of night, when stars are weeping, I fly
To the lone vale we lov'd, when life shone warm in thine eye;
And I think oft, if spirits can steal from the regions of air,
To revisit past scenes of delight, thou wilt come to me there,
And tell me our love is remember'd even in the sky!
Then I sing the wild song ' twas once such pleasure to hear,
When our voices commingling breathed, like one, on the ear;
And, as Echo far off through the vale my sad orison rolls,
I think, oh, my love! 'tis thy voice, from the kingdom of souls,'
Faintly answering still the notes that once were so dear.
"In the Blue Horizon's Beaming" by Károly Kisfaludy (Sir J. Bowring, Translator)
In the blue horizon's beaming,
Thee, sweet maid! alone I see;
In the silver wavelets streaming,
Thee, sweet maiden! only thee.
Thee, in day's resplendent noonlight,
Glancing from the sun afar;
Thee, in midnight's softer moonlight ;
Thee, in every trembling star.
Whereso'er I go, I meet thee;
Whereso'er I stay, I greet thee;
Following always—everywhere:
Cruel maiden! oh, forbear!
"Absence" by Robert Burns
When I think on the happy days
I spent wi' you, my dearie;
And now what lands between us lie,
How can I be but eerie!
How slow ye move, ye heavy hours,
As ye were wae and weary!
It was na sae ye glinted by
When I was wi' my dearie.
"Distance" by Theodosia Garrison
A hundred miles between us
Could never part us more
Than that one step you took from me
What time my need was sore.
A hundred years between us
Might hold us less apart
Than that one dragging moment
Wherein I knew your heart.
Now what farewell is needed
To all I held most dear,
So far and far you are from me
I doubt if you could hear.
"Remember Thee" by Thomas Moore
Remember thee? yes, while there's life in this heart,
It shall never forget thee, all lorn as thou art;
More dear in thy sorrow, thy gloom, and thy showers,
Than the rest of the world in their sunniest hours.
Wert thou all that I wish thee, great, glorious, and free,
First flower of the earth, and first gem of the sea,
I might hail thee with prouder, with happier brow,
But oh! could I love thee more deeply than now?
No, thy chains as they rankle, thy blood as it runs,
But make thee more painfully dear to thy sons–
Whose hearts, like the young of the desert-bird's nest,
Drink love in each life-drop that flows from thy breast.
"A Smile and A Sigh" by Christina G. Rossetti
A smile because the nights are short!
And every morning brings such pleasure
Of sweet love-making, harmless sport:
Love that makes and finds its treasure;
Love, treasure without measure.
A sigh because the days are long!
Long, long these days that pass in sighing,
A burden saddens every song:
While time lags which should be flying,
We live who would be dying.
"The Horizon" by James Ashcroft Noble
Oh, would, oh, would that thou and I,
Now this brief day of love is past,
Could toward the sunset straightway fly,
And fold our wearied wings at last
There, where the sea-line meets the sky.
A sweet thing and a strange 'twould be
Thus, thus to break our prison bars,
And know that we at last were free
As voiceful waves and silent stars,—
There, where the sky-line meets the sea.
But vain the longing! thou and I,
As we have been must ever be,
Yet thither, wind, oh, waft my sigh,
There where the sky-line meets the sea,—
There where the sea-line meets the sky.
"After Two Days" by Eric Mackay
Another night has turned itself to day,
Another day has melted into eve,
And lo! again I tread the measured way
Of word and thought, the twain to interweave,
As flowers absorb the rays that they receive.
And, all along the woodland where I stray,
I think of thee, and Nature keeps me gay,
And sorrow soothes the soul it would bereave.
Nor will I fear that thou, so far apart,
So dear to me, so fair, and so benign,
Wilt un-desire the fealty of a heart
Which evermore is pledg'd to thee and thine,
And turns to thee, in regions where thou art,
To hymn the praises of thy face divine!
Romantic Poems About Missing Your Love for Him
Missing someone you love can be both a bittersweet and enchanting experience.
In this collection of romantic poems, the words dance gracefully on the page, weaving a tapestry of longing, desire, and heartfelt emotions that capture the essence of yearning for your beloved.
Keep scrolling down!
"Longing" by Matthew Arnold
Come to me in my dreams, and then
By day I shall be well again.
For then the night will more than pay
The hopeless longing of the day.
Come, as thou cam'st a thousand times,
A messenger from radiant climes,
And smile on thy new world; and be
As kind to others as to me.
Or, as thou never cam'st in sooth,
Come now, and let me dream it truth.
And part my hair, and kiss my brow,
And say—My love! why sufferest thou?
Come to me in my dreams, and then
By day I shall be well again.
For then the night will more than pay
The hopeless longing of the day.
"Absence of the Loved One" by Goethe
Y heart's oppress'd,
My peace is o'er;
I know no rest,
MNo, nevermore.
The world's a grave
Where he is not;
And grief is now
My bitter lot.
My wilder'd brain
Is overwrought;
My feeble senses
Are distraught.
My heart's oppress'd;
My peace is o'er;
I know no rest,
No, nevermore.
For him I watch
The livelong day,
For him alone
Abroad I stray.
His lofty step ,
His bearing high;
The smile of his lip,
The power of his eye.
His witching words,
Their tones of bliss,
His hands' fond pressure,
And then, his kiss!
My heart's oppress'd,
My peace is o'er,
I know no rest,
No, nevermore.
My bosom aches,
To feel him near.
Ah, could I clasp
And fold him here,
In love's fond blisses
Entranced I'd lie,
And die on his kisses,
In ecstasy!
"Absence" by Elizabeth Jennings
I visited the place where we last met.
Nothing was changed, the gardens were well-tended,
The fountains sprayed their usual steady jet;
There was no sign that anything had ended
And nothing to instruct me to forget.
The thoughtless birds that shook out of the trees,
Singing an ecstasy I could not share,
Played cunning in my thoughts. Surely in these
Pleasures there could not be a pain to bear
Or any discord shake the level breeze.
It was because the place was just the same
That made your absence seem a savage force,
For under all the gentleness there came
An earthquake tremor: Fountain, birds and grass
Were shaken by my thinking of your name.
"Perambulation" by Louis M. Elshemus
Over the dunes I am wandering away—
Wave the long grasses like flames on the plain—
Down the sand-hollows-and up the sands gray
Dreaming of her—while low rumbleth the main.
Cull the small glory, whose tendrils the wind
Blows, like the tresses of wayward, fair girls
Kiss the rose- petal—and tears make me blind—
One long, faint sigh-and away the wave swirls!
On the dune-heights watching gulls in the gale
Far the grey billows close follow the sky
Crying full deeper than roar with its wail
Down the arched ocean my love- longings fly!
Over the dunes I am wandering astray
Lonely—save winds blowing grasses—the sea
Sounding and sighing—and running away
Dreaming of her while the winds follow me!
"Absence" by Matthew Arnold
In this fair stranger's eyes of grey
Thine eyes, my love, I see.
I shudder: for the passing day
Had borne me far from thee.
This is the curse of life: that not
A nobler calmer train
Of wiser thoughts and feelings blot
Our passions from our brain;
But each day brings its petty dust
Our soon-chok'd souls to fill,
And we forget because we must,
And not because we will.
I struggle towards the light; and ye,
Once-long'd-for storms of love!
If with the light ye cannot be,
I bear that ye remove.
I struggle towards the light; but oh,
While yet the night is chill,
Upon Time's barren, stormy flow,
Stay with me, Marguerite, still!
"Absent Of Thee I Languish Still" by John Wilmot
Absent from thee I languish still;
Then ask me not, when I return?
The straying fool 'twill plainly kill
To wish all day, all night to mourn.
Dear! from thine arms then let me fly,
That my fantastic mind may prove
The torments it deserves to try
That tears my fixed heart from my love.
When, wearied with a world of woe,
To thy safe bosom I retire
where love and peace and truth does flow,
May I contented there expire,
Lest, once more wandering from that heaven,
I fall on some base heart unblest,
Faithless to thee, false, unforgiven,
And lose my everlasting rest.
"The Night Watches" by H. C. Beeching
Come, oh, come to me, voice or look, or spirit or dream, but, oh, come now;
All these faces that crowd so thick are pale and cold and dead—Come thou,
Scatter them back to the ivory gate and be alone and rule the night.
Surely all worlds are nothing to Love, for Love to flash thro' the night and come;
Hither and thither he flies at will, with thee he dwelleth—there is his home.
Come, O Love, with a voice, a message; haste, O Love, on thy wings of light.
Love, I am calling thee, Love, I am calling; dost thou not hear my crying, sweet?
Does not the live air throb with the pain of my beating heart, till thy heart beat?—
Surely momently thou wilt be here, surely, O sweet Love, momently.
No, my voice would be all too faint, too faint, when it reached Love's ear, tho' the night is still,
Fainter ever and fainter grown o'er hill and valley and valley and hill,
There where thou liest quietly sleeping, and Love keeps watch as the dreams flit by.
Ah, my thought so subtle and swift, can it not fly till it reach thy brain,
And whisper there some faint regret for a weary watch and a distant pain?—
Not too loud, to awake thy slumber; not too tender, to make thee weep;
Just so much for thy head to turn on the pillow so, and understand
Dimly, that a soft caress has come long leagues from a weary land,
Turn and half remember and smile, and send a kiss on the wings of sleep.
"To A Friend, Whose Health Was Declining" by William Clapham
O Annie, I have missed thy joyful smile,
And this week to me has seemed a long while,
Because thou wast always cheerful in days gone by,
But this week, at times, I have heard thee sigh.
I did not know that thy health was declining,
For I have never heard thee once repining ;
But when I heard that thou wast not well,
Sorrow in my heart at once did dwell ; —
I, from my heart, did heave a deep sigh,
And the tear also did start in my eye ; —–
O with much pain I did listen to each word,
And it seemed to pierce my heart every sentence I heard.–
Because thou art so dear to me,
That I cannot rest when it's not well with thee ;
I sigh from the very bottom of my heart,
When I think of having with thee to part.
But, Annie, for thee I shed a sympathizing tear,
Because to me thou art always dear;
And when the time does come for us to part,
It will be almost enough to break my heart.
"Thou Lovest Me, Angel!" by Petöfi (Sir J. Bowring, Translator)
Thou lovest me, angel! bright as heaven's own beam;
Thou lovest me, angel! and I do not dream!
O tell me why thy lovely countenance
Veil'd my blest fate until the parting glance?
Why did that glance so eloquently tell
Of a bright welcome and a sad farewell
I felt as one, who a bright temple plann'd,
And built and beautified, and then-'twas bann'd.
Thee can I not in these fond arms entwine,
And press thee to my heart and call thee mine;
Thy fragrant lips deny a rosy kiss—
I bear away no flowery wreath of bliss.
My life will be a misery, far from thee,
And yet one thought of joy shall comfort me;
I shall return to bathe in that deep sea,
Rich in the white pearls of felicity.
"Absence" by Paul Laurence Dunbar
Good-night, my love, for I have dreamed of thee
In waking dreams, until my soul is lost–
Is lost in passion's wide and shoreless sea,
Where, like a ship, unruddered, it is tost
Hither and thither at the wild waves' will.
There is no potent Master's voice to still
This newer, more tempestuous Galilee!
The stormy petrels of my fancy fly
In warning course across the darkening green,
And, like a frightened bird, my heart doth cry
And seek to find some rock of rest between
The threatening sky and the relentless wave.
It is not length of life that grief doth crave,
But only calm and peace in which to die.
Here let me rest upon this single hope,
For oh, my wings are weary of the wind,
And with its stress no more may strive or cope.
One cry has dulled mine ears, mine eyes are blind,–
Would that o'er all the intervening space,
I might fly forth and see thee face to face.
I fly; I search, but, love, in gloom I grope.
Fly home, far bird, unto thy waiting nest;
Spread thy strong wings above the wind-swept sea.
Beat the grim breeze with thy unruffled breast
Until thou sittest wing to wing with me.
Then, let the past bring up its tales of wrong;
We shall chant low our sweet connubial song,
Till storm and doubt and past no more shall be!
"Come To Me, Dearest" by Joseph Brenan
Come to me, dearest, I'm lonely without thee,
Daytime and night-time, I'm thinking about thee;
Night-time and daytime, in dreams I behold thee;
Unwelcome the waking which ceases to fold thee.
Come to me, darling, my sorrows to lighten,
Come in thy beauty to bless and to brighten;
Come in thy womanhood, meekly and lowly,
Come in thy lovingness, queenly and holy.
Swallows will flit round the desolate ruin,
Telling of spring and its joyous renewing;
And thoughts of thy love, and its manifold treasure,
Are circling my heart with a promise of pleasure.
O Spring of my spirit, O May of my bosom,
Shine out on my soul, till it bourgeon and blossom;
The waste of my life has a rose-root within it,
And thy fondness alone to the sunshine can win it.
Figure that moves like a song through the even;
Features lit up by a reflex of heaven;
Eyes like the skies of poor Erin, our mother,
Where shadow and sunshine are chasing each other;
Smiles coming seldom, but childlike and simple,
Planting in each rosy cheek a sweet dimple;—
O, thanks to the Saviour, that even thy seeming
Is left to the exile to brighten his dreaming.
You have been glad when you knew I was gladdened;
Dear, are you sad now to hear I am saddened?
Our hearts ever answer in tune and in time, love,
As octave to octave, and rhyme unto rhyme, love:
I cannot weep but your tears will be flowing,
You cannot smile but my cheek will be glowing;
I would not die without you at my side, love,
You will not linger when I shall have died, love.
Come to me, dear, ere I die of my sorrow,
Rise on my gloom like the sun of to-morrow;
Strong, swift, and fond as the words which I speak, love,
With a song on your lip and a smile on your cheek, love.
Come, for my heart in your absence is weary,—
Haste, for my spirit is sickened and dreary,—
Come to the arms which alone should caress thee.
Come to the heart that is throbbing to press thee!
"Waiting" by Madison Cawein
Were it but May now, while
Our hearts are yearning,
How they would bound and smile,
The young blood burning!
Around the tedious dial
No slow hands turning.
Were it but May now!—say,
What joy to go,
Your hand in mine all day,
Where blossoms blow!
Your hand, more white than May,
May's flowers of snow.
Were it but May now!—think,
What wealth she has!
The bluet and wild-pink,
Wild flowers,—that mass
About the wood-brook's brink,—
And sassafras.
Nights, that the large stars strew,
Heaven on heaven rolled;
Nights, pearled with stars and dew,
Whose heavens hold
Aromas, and the new
Moon's curve of gold.
So mad, so wild is March!—
I long, oh, long
To see the redbud's torch
Flame far and strong;
Hear, on my vine-climbed porch,
The bluebird's song.
How slow the Hours creep,
Each with a crutch!—
Ah, could my spirit leap
Its bounds and touch
That day, no thing would keep—
Or matter much!
But now, with you away,
Time halts and crawls,
Feet clogged with winter clay,
That never falls,
While, distant still, that day
Of meeting calls.
"Those Violet Eyes" by Louis M. Elshemus
Those violet-eyes, those violet- eyes,
They will not aye away—
So fairy-blue like temperate skies
At death of glorious day
They gazed at me-and spread sweet love around
Then was the air filled with rare dulcet sound
Like violets peeping in the shade
Where sweet-brier bushes blow
Fair violets for the dreamer made
Where glassy waters flow
So were those eyes round whom those cheeks
of thine
Were like the wild fair blooms of eglantine.
Soft love they shed on life's dark dream—
Like cool breeze in hot June
Then would new bliss within me stream
My life was all atune—
I swore to love thee, and thy noble heart—
To keep by me love's thrilling roseate dart!
Soft violet eyes, their gaze so true
Assured me of thy love
Oh! eyes of tender violet-hue
That grow in mossy grove-
That long deep peer within my heart and soul
Resolved me to make thee love's dearest goal!
Those violet eyes, those violet eyes,
They will not all away
Alone, I dream of them—and sighs
Of longing fill the day—
For since they gazed with love at me, I swore
To make their true gaze mine for evermore!
"Distance" by Madison Julius Cawein
I.
I dreamed last night once more I stood
Knee-deep in purple clover leas;
Your old home glimmered thro' its wood
Of dark and melancholy trees,
Where ev'ry sudden summer breeze
That wantoned o'er the solitude
The water's melody pursued,
And sleepy hummings of the bees.
II.
And ankle-deep in violet blooms
Methought I saw you standing there,
A lawny light among the glooms,
A crown of sunlight on your hair;
Wild songsters singing every where
Made lightning with their glossy plumes;
About you clung the wild perfumes
And swooned along the shining air.
III.
And then you called me, and my ears
Grew flattered with the music, led
In fancy back to sweeter years,
Far sweeter years that now are dead;
And at your summons fast I sped,
Buoyant as one a goal who nears.
Ah! lost, dead love! I woke in tears;
For as I neared you farther fled!
"Why Should I Pine?" by Madison Julius Cawein
Why should I pine? when there in Spain
Are eyes to woo, and not in vain;
Dark eyes, and dreamily divine:
And lips, as red as sunlit wine;
Sweet lips, that never know disdain:
And hearts, for passion over fain;
Fond, trusting hearts that know no stain
Of scorn for hearts that love like mine.–
Why should I pine?
Because all dreams I entertain
Of beauty wear thy form, Elain;
And e'en their lips and eyes are thine:
So though I gladly would resign
All love, I love, and still complain,
"Why should I pine?"
"Remember The Time" by Thomas Moore
Remember the time, in La Mancha's shades,
When our moments so blissfully flew;
When you called me the flower of Castilian maids,
And I blushed to be called so by you;
When I taught you to warble the gay seguadille.
And to dance to the light castanet;
Oh, never, dear youth, let you roam where you will,
The delight of those moments forget.
They tell me, you lovers from Erin's green isle,
Every hour a new passion can feel;
And that soon, in the light of some lovelier smile.
You'll forget the poor maid of Castile.
But they know not how brave in battle you are,
Or they never could think you would rove;
For 'tis always the spirit most gallant in war
That is fondest and truest in Love.
"Meeting Again" by Heinrich Heine (E. A. Bowring, Translator)
One summer eve, in the woodbine bower
We sat once more at the window lonely;
The moon arose with life-giving power,
But we appear'd two spectres only.
Twelve years had pass'd since the last occasion
When we on this spot had sat together;
Each tender glow, each loving persuasion
Had meanwhile been quench'd in life's rough weather.
I silently sat. The woman, however,
Just like her sex, amongst love's ashes
Must needs be raking, but vain her endeavour
To kindle again its long-quench'd flashes.
And she recounted how she had contended
With evil thoughts, the story disclosing
How hardly she once her virtue defended,—
I stupidly listened to all her prosing.
When homeward I rode, the trees beside me
Like spirits beneath the moon's rays flitted;
Sad voices call'd, but onward I hied me,
Yes, I and the dead, who my side ne'er quitted.
"Rosabel" by George Pope Morris
I miss thee from my side, beloved,
I miss thee from my side;
And wearily and drearily
Flows Time's resistless tide.
The world, and all its fleeting joys,
To me are worse than vain,
Until I clasp thee to my heart,
Beloved one, again.
The wildwood and the forest-path,
We used to thread of yore,
With bird and bee have flown with thee,
And gone for ever more!
There is no music in the grove,
No echo on the hill;
But melancholy boughs are there—
And hushed the whip-poor-will.
I miss thee in the town, beloved,
I miss thee in the town;
From morn I grieve till dewy eve
Spreads wide its mantle brown.
My spirit's wings, that once could soar
In Fancy's world of air,
Are crushed and beaten to the ground
By life-corroding care.
No more I hear thy thrilling voice,
Nor see thy winning face;
That once would gleam like morning's beam,
In mental pride and grace:
Thy form of matchless symmetry,
In sweet perfection cast—
Is now the star of memory
That fades not with the past.
I miss thee everywhere, beloved,
I miss thee everywhere;
Both night and day wear dull away,
And leave me in despair.
The banquet-hall, the play, the ball,
And childhood's sportive glee,
Have lost their spell for me, beloved,
My souls is full of thee!
Has Rosabel forgotten me,
And love I now in vain?
If that be so, my heart can know
No rest on earth again.
A sad and weary lot is mine,
To love and be forgot;
A sad and weary lot beloved—
A sad and weary lot!
"Near the Lake" by George Pope Morris
Near the lake where drooped the willow,
Long time ago!—
Where the rock threw back the billow
Brighter than snow—
Dwelt a maid, beloved and cherished
By high and low;
But with autumn's leaf she perished,
Long time ago!
Rock and tree and flowing water,
Long time ago!—
Bee and bird and blossom taught her
Love's spell to know!
While to my fond words she listened,
Murmuring low,
Tenderly her dove-eyes glistened,
Long time ago!
Mingled were our hearts for ever,
Long time ago!
Can I now forget her?—Never!
No—lost one—no!
To her grave these tears are given,
Ever to flow:
She's the star I missed from heaven,
Long time ago!
"The Hour of Shadows" by H. C. Bunner.
Upon that quiet day that lies
Where forest branches screen the skies,
The spirit of the eve has laid
A deeper and a dreamier shade;
And winds that through the tree-tops blow
Wake not the silent gloom below.
Only the sound of far-off streams,
Faint as our dreams of childhood's dreams,
Wandering in tangled pathways crost,
Like woodland truants strayed and lost,
Their faint, complaining echoes roam,
Threading the forest toward their home.
O brooks, I too have gone astray,
And left my comrade on the way—
Guide me through aisles where soft you moan,
To some sad spot you know alone,
Where only leaves and nestlings stir,
And I may dream, and dream of Her.
Poems About Missing Your Long Distance Love for Him
Long distance relationships can be both challenging and beautiful, as they test the strength of love across time and space.
In this compilation of poems, we explore the bittersweet longing, the ache of separation, and the hope that fuels the hearts of those missing their beloved from afar.
Continue reading!
"Distance" by Mary Clemmer (Ames) Hudson
How many leagues of weary land and sea
Can place thy spirit far apart from mine?
Can lure from distance dim some silent sign
To set my soul enfranchised far from thee,—
Afar from eyes that never leave me free,
From tones that stir my heart like mounting wine,
From Presence thralling as some dream divine?
Alas! by night and day all stay with me.
There is no distance,—not for those who know
The silent countersign that makes them one,
Whose thoughts are messengers that burn and glow,
With Love's sweet messages the winds outrun.
Go, sail the seas! Go, seek the rising sun!
Beyond my constant heart thou canst not go.
"Longing" by Paul Laurence Dunbar
If you could sit with me beside the sea to-day,
And whisper with me sweetest dreamings o'er and o'er;
I think I should not find the clouds so dim and gray,
And not so loud the waves complaining at the shore.
If you could sit with me upon the shore to-day,
And hold my hand in yours as in the days of old,
I think I should not mind the chill baptismal spray,
Nor find my hand and heart and all the world so cold.
If you could walk with me upon the strand to-day,
And tell me that my longing love had won your own,
I think all my sad thoughts would then be put away,
And I could give back laughter for the Ocean's moan!
"Absence" by Frances Anne Kemble (Fanny)
What shall I do with all the days and hours
That must be counted ere I see thy face?
How shall I charm the interval that lowers
Between this time and that sweet time of grace?
Shall I in slumber steep each weary sense,
Weary with longing? – shall I flee away
Into past days, and with some fond pretence
Cheat myself to forget the present day?
Shall love for thee lay on my soul the sin
Of casting from me God's great gift of time;
Shall I these mists of memory locked within,
Leave, and forget, life's purposes sublime?
Oh! how, or by what means, may I contrive
To bring the hour that brings thee back more near?
How may I teach my drooping hope to live
Until that blessed time, and thou art here?
I'll tell thee: for thy sake, I will lay hold
Of all good aims, and consecrate to thee,
In worthy deeds, each moment that is told
While thou, beloved one! art far from me.
For thee I will arouse my thoughts to try
All heavenward flights, all high and holy strains;
For thy dear sake I will walk patiently
Through these long hours, nor call their minutes pains.
I will this dreary blank of absence make
A noble task time, and will therein strive
To follow excellence, and to o'ertake
More good than I have won, since yet I live.
So may this doomed time build up in me
A thousand graces which shall thus be thine;
So may my love and longing hallowed be,
And thy dear thought an influence divine.
"A Journey" by George Barlow
The same green hill, the same blue sea,—
Yet, love, thou art no more to me!
The same long reach of yellow sand,—
Where is the touch of thy soft hand?
The same wide open arch of sky,—
But, sweetheart, thou no more art nigh!
God love thee and God keep thee strong:
I breathe that pure prayer through my song!
I send my soul across the waste
To seek and find thy soul in haste!
Across the inland woods and glades,
And through the leaf-laced checkered shades,
My spirit passes, seeking thee;
No more I tarry by the sea.
For where thou art am I for ever;
Mere space and time divide us never.
"Yearning" by Heinrich Heine (E. A. Bowring, Translator)
With sweetheart on arm, all my comrades with joy
Beneath the linden trees move;
But I, alas, poor desolate boy,
In utter solitude rove
Mine eye grows dim, my heart is oppress'd,
When happy lovers I see;
For a sweetheart by me is also possess'd,
But, alas, far distant is she.
I have borne it for years, with a heart fit to break,
But no longer can bear with the pain;
So pack up my bundle, my pilgrim's staff take,
And start on my travels again.
And onward I go for hundreds of miles,
Till I come to a city renown'd;
A noble river beneath it smiles,
With three stately towers 'tis crown'd.
And now my late sorrows no longer annoy,
Made happy at last is my love;
For there, with my sweetheart on arm, I with joy
Can beneath the sweet linden trees rove.
"Absence" by John Frederick Freeman
Distance no grace can lend you, but for me
Distance yet magnifies your mystery.
With you, and soon content, I ask how should
In your two eyes be hid my heaven of good?
How should your own mere voice the strange words speak
That tease me with the sense of what's to seek
In all the world beside? How your brown hair,
That simply and neglectfully you wear,
Bind my wild thoughts in its abundant snare?
With you, I wonder how you're stranger than
Another woman to another man;
But parted–and you're as a ship unknown
That to poor castaways at dawn is shown
As strange as dawn, so strange they fear a trick
Of eyes long-vexed and hope with falseness sick.
Parted, and like the riddle of a dream,
Dark with rich promise, does your beauty seem.
I wonder at your patience, stirless peace,
Your subtle pride, mute pity's quick release.
Then are you strange to me and sweet as light
Or dew; as strange and dark as starless night.
Then let this restless parting be forgiven:
I go from you to find in you strange heaven.
"I Love Her, Though She Is Not Here" by William Clapham
O Annie, thou art missed very much in this place,
And I am sad because I cannot see thy face;
Thy leather bag hangs on the wall,
And near it hangs thy little shawl.
Thy pincushion and needles I can see,
And thy thimble also doth remind me
Of one who is to me very dear,
And for her this day I shed a silent tear.
But where Annie is I cannot tell,
But I am afraid she is not well;
O could I see her it would ease my mind,
Because I dearly love her who is always kind.
Everything in the place seems to mourn for Annie,
And I truly say there's no pleasure for me;
When she is ill who is loved dear,
There is no comfort for me anywhere.
Though thy smiling face I cannot see,
Yet, Annie, thou art as dear to me
As when thou wast sitting by my side,
On that delightful summer's eventide.
"Longing" by Friedrich Schiller
Could I from this valley drear,
Where the mist hangs heavily,
Soar to some more blissful sphere,
Ah! how happy should I be!
Distant hills enchant my sight,
Ever young and ever fair;
To those hills I'd take my flight
Had I wings to scale the air.
Harmonies mine ear assail,
Tunes that breathe a heavenly calm;
And the gently-sighing gale
Greets me with its fragrant balm.
Peeping through the shady bowers,
Golden fruits their charms display.
And those sweetly-blooming flowers
Ne'er become cold winter's prey.
In you endless sunshine bright,
Oh! what bliss 'twould be to dwell!
How the breeze on yonder height
Must the heart with rapture swell!
Yet the stream that hems my path
Checks me with its angry frown,
While its waves, in rising wrath,
Weigh my weary spirit down.
See – a bark is drawing near,
But, alas, the pilot fails!
Enter boldly – wherefore fear?
Inspiration fills its sails,
Faith and courage make thine own, –
Gods ne'er lend a helping-hand;
'Tis by magic power alone
Thou canst reach the magic land!
"Longing" by George MacDonald
Away from the city's herds!
Away from the noisy street!
Away from the storm of words,
Where hateful and hating meet!
Away from the vapour grey,
That like a boding of ill
Is blotting the morning gay,
And gathers and darkens still!
Away from the stupid book!
For, like the fog's weary rest,
With anger dull it fills each nook
Of my aching and misty breast.
Over some shining shore,
There hangeth a space of blue;
A parting 'mid thin clouds hoar
Where the sunlight is falling through.
The glad waves are kissing the shore
Rejoice, and tell it for ever;
The boat glides on, while its oar
Is flashing out of the river.
Oh to be there with thee!
Thou and I only, my love!
The sparkling, sands and the sea!
And the sunshine of God above!
"The Pangs of Absence" from Broughton's Popular Poetry of the Hindoos
The lively drum is heard around;
The tambourine and cymbals sound:
I in the flames of absence burn,
And languish for my love's return.
The women all around me sing,
And own th' inspiring joys of spring:
While I, from darts of ruthless love,
Never-ending torments prove.
The amorous kokil strains his throat,
And pours his plaintive pleasing note;
My breast responsive heaves with grief,
Hopeless and reckless of relief.
When he again shall glad my hours,
Then, girl, I'll take thy blooming flowers;
But now my love is far away,
Where should I place thy Busunt gay?
"Longing" by Emma Lazarus
Look westward o'er the steaming rain-washed slopes,
Now satisfied with sunshine, and behold
Those lustrous clouds, as glorious as our hopes,
Softened with feathery fleece of downy gold,
In all fantastic, huddled shapes uprolled,
Floating like dreams, and melting silently,
In the blue upper regions of pure sky.
The eye is filled with beauty, and the heart
Rejoiced with sense of life and peace renewed;
And yet at such an hour as this, upstart
Vague myriad longing, restless, unsubdued,
And causeless tears from melancholy mood,
Strange discontent with earth's and nature's best,
Desires and yearnings that may find no rest.
"Absence" by Thomas Campbell
'Tis not the loss of love's assurance,
It is not doubting what thou art,
But 'tis the too, too long endurance
Of absence, that afflicts my heart.
The fondest thoughts two hearts can cherish,
When each is lonely doom'd to weep,
Are fruits on desert isles that perish,
Or riches buried in the deep.
What though, untouch'd by jealous madness,
Our bosom's peace may fall to wreck;
Th' undoubting heart, that breaks with sadness,
Is but more slowly doom'd to break.
Absence! is not the soul torn by it
From more than light, or life, or breath?
'Tis Lethe's gloom, but not its quiet,
The pain without the peace of death.
"Waiting and Wishing" by Henry Kendall
I loiter by this surging sea,
Here, by this surging, sooming sea,
Here, by this wailing, wild-faced sea,
Dreaming through the dreamy night;
Yearning for a strange delight!
Will it ever, ever, ever fly to me,
By this surging sea,
By this surging, sooming sea,
By this wailing, wild-faced sea?
I know some gentle spirit lives,
Some loving, lonely spirit lives,
Some melancholy spirit lives,
Walking o'er the earth for me,
Searching round the world for me!
Will she ever, ever, ever hither come?
Where the waters roam,
Where the sobbing waters roam!
Where the raving waters roam!
All worn and wasted by the storms,
All gapped and fractured by the storms,
All split and splintered by the storms,
Overhead the caverns groan,
Gloomy, ghastly caverns groan! –
Will she ever, ever, ever fill this heart?
Peace, O longing heart!
Peace, O longing, beating heart!
Peace, O beating, weary heart!
"When Shall We Meet Again?" by John Clare
How many times Spring blossoms meek
Have faded on the land
Since last I kissed that pretty cheek,
Caressed that happy hand.
Eight time the green's been painted white
With daisies in the grass
Since I looked on thy eyes so bright,
And pressed my bonny lass.
The ground lark sung about the farms,
The blackbird in the wood,
When fast locked in each other's arms
By hedgerow thorn we stood.
It was a pleasant Sabbath day,
The sun shone bright and round,
His light through dark oaks passed, and lay
Like gold upon the ground.
How beautiful the blackbird sung,
And answered soft the thrush;
And sweet the pearl-like dew-drops hung
Upon the white thorn bush.
O happy day, eight years ago!
We parted without pain:
The blackbird sings, primroses blow;
When shall we meet again?
"When She Comes Home" by James Whitcomb Riley
When she comes home again! A thousand ways
I fashion, to myself, the tenderness
Of my glad welcome: I shall tremble – yes;
And touch her, as when first in the old days
I touched her girlish hand, nor dared upraise
Mine eyes, such was my faint heart's sweet distress.
Then silence: And the perfume of her dress:
The room will sway a little, and a haze
Cloy eyesight – soulsight, even – for a space:
And tears – yes; and the ache here in the throat,
To know that I so ill deserve the place
Her arms make for me; and the sobbing note
I stay with kisses, ere the tearful face
Again is hidden in the old embrace.
"Poplar Leaves" by A. Mary F. Robinson
The wind blows down the dusty street;
And through my soul that grieves
It brings a sudden odour sweet,
A smell of poplar leaves.
O leaves that herald in the spring,
O freshness young and pure,
Into my weary soul you bring
The vigour to endure.
The wood is near but out of sight,
Where all the poplars grow;
Straight up and tall and silver white,
They quiver in a row.
My love is out of sight, but near;
And through my soul that grieves
A sudden memory wafts her here
As fresh as poplar leaves.