Here are my favorite poems about old houses categorized:
Short poems about houses
Famous poems about homes and family
Poems about homes and houses
Poems about homes and love
Sad poems about homes
Poems about returning home
So if you want the best poems about old houses, then you're in the right place.
Let's get started!
Timeless Poems About Old Houses
Relive the memories you shared with the people you hold dear in your heart with these nostalgic poems about old houses, painstakingly compiled for your pleasure.
Hear the echoing memories held within aging walls, or reflect on the charming antiquity and stories these structures bear witness to through our bite-sized poems.
Our collection will make you feel the warmth you won't feel anywhere but home with out poems that tackle the emotions felt in returning to where your heart is.
Each poem is like a glimpse through a keyhole, offering a tantalizing peek into the lives and memories that have unfolded within these beloved abodes.
Let the reminiscing begin!
My #1 Favorite Poem About Old Houses
From "The Old House" by Richard Watson Gilder
Home of my forebears, home of my dreaming childhood,
House that I love with a love instinctive, changeless,
Ancestral, mystical, passionate, tender, sorrowful;
Old house where I was born and my mother before me
Strangely the old house speaks to its child returning,
Speaks with a tone affectionate, intimate, sweet,
Made, mysterious, out of the voices of many.
Out of the accents of them, the loving, the loyal,
That still in memory soothe and murmur and call;
Voices that greeted my life and guided the journey,
Human voices, long hushed, and the subtler speech
That steals from the dumb, dead walls, and whispers and thrills,
From the shadowy chimney- places, and haunted nooks;
These centuried walls, this roof, and the buoyant branches
Of large-leaved, mottled buttonwoods, towering mightily,
And pines that my father planted, now loftily dying
These are the vibrant notes of the one deep chord
That sings in my heart, here by the ancient hearthstone.
Short Poems About Houses
"Home" by John Clare
O home, however homely,–thoughts of thee
Can never fail to cheer the absent breast;
How oft wild raptures have been felt by me,
When back returning, weary and distrest:
How oft I've stood to see the chimney pour
Thick clouds of smoke in columns lightly blue,
And, close beneath, the house-leek's yellow flower,
While fast approaching to a nearer view.
These, though they're trifles, ever gave delight;
E'en now they prompt me with a fond desire,
Painting the evening group before my sight,
Of friends and kindred seated round the fire.
O Time! how rapid did thy moments flow,
That chang'd these scenes of joy to scenes of woe.
"Home" by John Le Gay Brereton
"Where shall we dwell?" say you.
Wandering winds reply:
"In a temple with roof of blue
— Under the splendid sky."
Never a nobler home
We'll find though an age we try
Than is arched by the azure dome
Of the all-enfolding sky.
Here we are wed, and here
We live under God's own eye.
"Where shall we dwell," my dear?
Under the splendid sky.
"Home Songs" by John Charles McNeill
The little loves and sorrows are my song:
The leafy lanes and birthsteads of my sires,
Where memory broods by winter's evening fires
O'er oft-told joys, and ghosts of ancient wrong;
The little cares and carols that belong
To home-hearts, and old rustic lutes and lyres,
And spreading acres, where calm-eyed desires
Wake with the dawn, unfevered, fair, and strong.
If words of mine might lull the bairn to sleep,
And tell the meaning in a mother's eyes;
Might counsel love, and teach their eyes to weep
Who, o'er their dead, question unanswering skies,
More worth than legions in the dust of strife,
Time, looking back at last, should count my life.
"The House Of Dreams" by Sara Teasdale
I built a little House of Dreams,
And fenced it all about,
But still I heard the Wind of Truth
That roared without.
I laid a fire of Memories
And sat before the glow,
But through the chinks and round the door
The wind would blow.
I left the House, for all the night
I heard the Wind of Truth;
I followed where it seemed to lead
Through all my youth.
But when I sought the House of Dreams,
To creep within and die,
The Wind of Truth had leveled it,
And passed it by.
"The House-Hunter" by W. M. MacKeracher
As one who finds his house no longer fit,
Too narrow for his needs, in nothing right,
Wanting in every homelike requisite,
Devoid of beauty, barren of delight,
Goes forth from door to door and street to street,
With eager-eyed expectancy to find
A new abode for his convenience meet,
Spacious, commodious, fair, and to his mind;
So living souls recurrently outgrow
Their mental tenements; their tastes appear
Too sordid, and their aims too cramped and low.
And they keep moving onward year by year,
Each dwelling in its turn prepared to leave
For one more like the mansion they conceive.
"The House Of Venus" by Richard Le Gallienne
Not that Queen Venus of adulterous fame,
Whose love was lust's insatiable flame –
Not hers the house I would be singer in
Whose loose-lipped servants seek a weary sin:
But mine the Venus of that morning flood
With all the dawn's young passion in her blood,
With great blue eyes and unpressed bosom sweet.
Her would I sing, and of the shy retreat
Where Love first kissed her wondering maidenhood,
And He and She first stood, with eyes afraid,
In the most golden House that God has made.
"The Houses" by Rudyard Kipling
'Twixt my house and thy house the pathway is broad,
In thy house or my house is half the world's hoard;
By my house and thy house hangs all the world's fate,
On thy house and my house lies half the world's hate.
For my house and thy house no help shall we find
Save thy house and my house, kin cleaving to kind;
If my house be taken, thine tumbleth anon.
If thy house be forfeit, mine followeth soon.
'Twixt my house and thy house what talk can there be
Of headship or lordship, or service or fee?
Since my house to thy house no greater can send
Than thy house to my house, friend comforting friend;
And thy house to my house no meaner can bring
Than my house to thy house, King counselling King!
"Not at Home" by A. Ethelwyn Wetherald
The Weariness of Idleness,
She waited all the day
In the parlor of her neighbor,
The Weariness of Labor—
A visit she had long meant to pay.
But not until the evening
Did her hostess come in sight;
Then the Weariness of Labor
Explained unto her neighbor
That she lived but a brief hour at night.
"Crowning Light" by Kate Louise Wheeler
There is a Land, beyond the gloomy sky,
That needs no earthly light for its adorning;
Where God's own children nevermore shall die,—
A home of perfect peace and endless morning.
We cannot see the City's shining towers,
But truths divine proclaim the wondrous story,—
On earth the cross, in Heaven the crown is ours,—
While Gates ajar reveal an inner glory.
"La Belle Feronière" by Duncan Campbell Scott
I never trod where Leonardo was,
Then why art thou within this house of dreams,
Strange Lady? From thy face a memory streams,
Of things, forgotten now, that came to pass;
The flower of Milan floated in thy glass:
Thy dreaming smile; thy subtle loveliness!
Ah! laughter airier far than ours, I guess,
Lighted thy brow, fleeter than fire in grass.
Yet, there is something fateful in thy face:
Say, when the master caught it, didst thou know,
Almost thy name would perish with thy grace,
Thine artifices melt away like snow,
And all the power within this painted space,
Be his alone to hold and haunt us so?
"Upon a House shaken by the Land Agitation" by W.B. Yeats
How should the world be luckier if this house,
Where passion and precision have been one
Time out of mind, became too ruinous
To breed the lidless eye that loves the sun?
And the sweet laughing eagle thoughts that grow
Where wings have memory of wings, and all
That comes of the best knit to the best? Although
Mean roof-trees were the sturdier for its fall,
How should their luck run high enough to reach
The gifts that govern men, and after these
To gradual Time's last gift, a written speech
Wrought of high laughter, loveliness and ease?
"Off The Isle Aux Coudres" by Duncan Campbell Scott
The moon, Capella, and the Pleiades
Silver the river's grey uncertain floor;
Only a heron haunts the grassy shore;
A fox barks sharply in the cedar trees;
Then comes the lift and lull of plangent seas,
Swaying the light marish grasses more and more
Until they float, and the slow tide brims o'er,
And then a rivulet runs along the breeze.
O night! thou art so beautiful, so strange, so sad;
I feel that sense of scope and ancientness,
Of all the mighty empires thou hast had
Dreaming of power beneath thy palace dome,
Of how thou art untouched by their distress,
Supreme above this dreaming land, my home.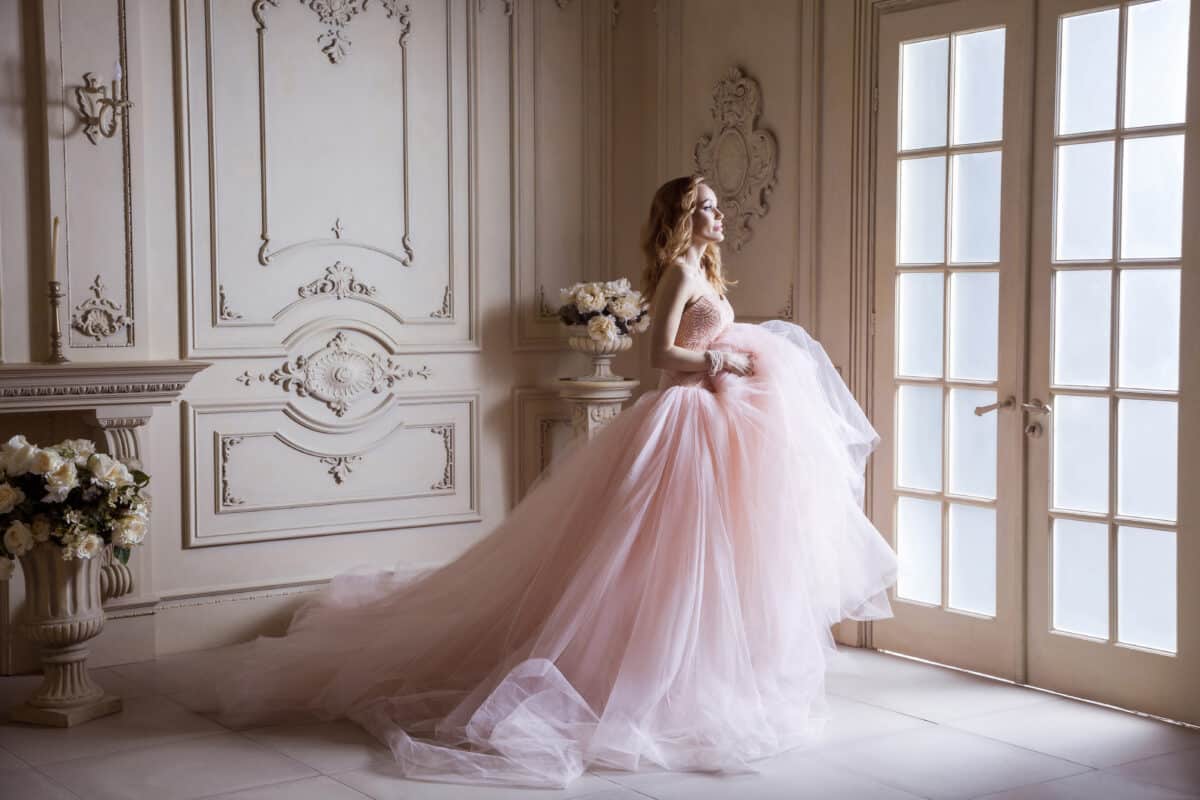 "The Open Door" by Anna Wickham
Opening my door to sun and scented wind
I saw Spring moving in the appleboughs —
The vision of your beauty came into my mind
Your hands, your throat, your mouth, and your fine
moulded brows .
It were as wise to shut you from my soul
As from my house to ban the air and light.
Then come you in! and live my blest control:
I draw the bolt. It is no longer night.
"The House of Little Victories" by Anna Wickham
The house is barred unto the lover,
His foot shall not pass over
Stone of this threshold.
Though fires be fierce within
The living heart is cold.
This house is open to all covert sin
Free to the poor light mind,
But thou Desirer- Come not in!
' Tis thou wilt loose and bind.
This is the house of an eternal sloth
And they who live therein are loth
To sting and wake.
Leave thou this dwelling
For thy kingship's sake.
"Stateswoman And The House" by Anna Wickham
Were there dynamic in a pure democracy
The servants in this house would not reflect my mood;
When I'm all inky with my poetry
No thing is found where it but lately stood.
When I'm not willing all this house runs ill
Since for fulfilling I advance the will,
I am their slave, since they will never rule for me:
That I'll not have, and they shall go to school for me.
Thus I'll compel them , thus they shall be free,
All power applied conditions liberty
And the full power of life shall not be known,
Till through their freedom, I attain my own.
"Tidiness And Order" by Anna Wickham
Where work is always finished
And nothing ever strays,
There are the sad old children
And the wet empty days.
There are too many servants
So every day is long
And duty fills all silence
And leaves no room for song.
In the house of beautiful Order
Everything has its place,
But a boy may run out of the schoolroom
To kiss his Mother's face.
"The Woods That Bring The Sunset Near" by Richard Watson Gilder
The wind from out the west is blowing;
The homeward-wandering cows are lowing;
Dark grow the pine-woods, dark and drear—
The woods that bring the sunset near.
When o'er wide seas the sun declines,
Far off its fading glory shines,—
Far off, sublime, and full of fear,—
The pine-woods bring the sunset near.
This house that looks to east, to west,
This, dear one, is our home, our rest ;
Yonder the stormy sea , and here
The woods that bring the sunset near.
"In Wordsworth's Orchard Dove Cottage" by Richard Watson Gilder
In Wordsworth's orchard, one sweet summer day,
Breathless we listened to his thrushes sing;
We heard the trickling of the little spring
Beneath the terrace; saw the tender play
Of breezes' midst the leaves ; scarce could we say
The well-loved verses whose rich blossoming
Was on this narrow hillside; strange they ring
For tears that choke the numbers on their way.
Then home by winding Rothay did we turn
While bird, and bloom, and mountain seemed his voice
Deep sounding to the spiritual ear—
And this its message: Let love in thee burn,
Here learn in holy beauty to rejoice,
Here learn true living, and the song sincere.
"Remembrance" by Emily Dickinson
Remembrance has a rear and front, —
'T is something like a house;
It has a garret also
For refuse and the mouse,
Besides, the deepest cellar
That ever mason hewed;
Look to it, by its fathoms
Ourselves be not pursued.
"A Prayer On Going Into My House" by William Butler Yeats
God grant a blessing on this tower and cottage
And on my heirs, if all remain unspoiled,
No table or chair or stool not simple enough
For shepherd lads in Galilee; and grant
That I myself for portions of the year
May handle nothing and set eyes on nothing
But what the great and passionate have used
Throughout so many varying centuries
We take it for the norm; yet should I dream
Sinbad the sailor's brought a painted chest,
Or image, from beyond the Loadstone Mountain,
That dream is a norm; and should some limb of the Devil
Destroy the view by cutting down an ash
That shades the road, or setting up a cottage
Planned in a government office, shorten his life,
Manacle his soul upon the Red Sea bottom.
"The Poor House" by Sara Teasdale
Hope went by and Peace went by
And would not enter in;
Youth went by and Health went by
And Love that is their kin.
Those within the house shed tears
On their bitter bread;
Some were old and some were mad,
And some were sick a-bed.
Gray Death saw the wretched house
And even he passed by
"They have never lived," he said,
"They can wait to die."
Famous Poems About Homes and Family
"The Homes of England" by Felicia Hemans
The stately Homes of England,
How beautiful they stand!
Amidst their tall ancestral trees,
O'er all the pleasant land ;
The deer across their greensward bound
Through shade and sunny gleam,
And the swan glides past them with the sound
Of some rejoicing stream.
The merry Homes of England !
Around their hearths by night,
What gladsome looks of household love
Meet in the ruddy light.
There woman's voice flows forth in song,
Or childish tale is told ;
Or lips move tunefully along
Some glorious page of old.
The blessed Homes of England !
How softly on their bowers
Is laid the holy quietness
That breathes from Sabbath hours !
Solemn, yet sweet, the church- bell's chime
Floats through their woods at morn ;
All other sounds, in that still time,
Of breeze and leaf are born.
The cottage Homes of England !
By thousands on her plains,
They are smiling o'er the silvery brooks,
And round the hamlet- fanes.
Through glowing orchards forth they peep,
Each from its nook of leaves ;
And fearless there the lowly sleep,
As the bird beneath their eaves.
The free, fair Homes of England !
Long, long in hut and hall,
May hearts of native proof be reared
To guard each hallowed wall !
And green forever be the groves,
And bright the flowery sod,
Where first the child's glad spirit loves
Its country and its God.
"Haunted Houses" by Henry Wadsworth Longfellow
All houses wherein men have lived and died
Are haunted houses. Through the open doors
The harmless phantoms on their errands glide,
With feet that make no sound upon the floors.
We meet them at the door-way, on the stair,
Along the passages they come and go,
Impalpable impressions on the air,
A sense of something moving to and fro.
There are more guests at table than the hosts
Invited; the illuminated hall
Is thronged with quiet, inoffensive ghosts,
As silent as the pictures on the wall.
The stranger at my fireside cannot see
The forms I see, nor hear the sounds I hear;
He but perceives what is; while unto me
All that has been is visible and clear.
We have no title-deeds to house or lands;
Owners and occupants of earlier dates
From graves forgotten stretch their dusty hands,
And hold in mortmain still their old estates.
The spirit-world around this world of sense
Floats like an atmosphere, and everywhere
Wafts through these earthly mists and vapoursdense
A vital breath of more ethereal air.
Our little lives are kept in equipoise
By opposite attractions and desires;
The struggle of the instinct that enjoys,
And the more noble instinct that aspires.
These perturbations, this perpetual jar
Of earthly wants and aspirations high,
Come from the influence of an unseen star
An undiscovered planet in our sky.
And as the moon from some dark gate of cloud
Throws o'er the sea a floating bridge of light,
Across whose trembling planks our fancies crowd
Into the realm of mystery and night,—
So from the world of spirits there descends
A bridge of light, connecting it with this,
O'er whose unsteady floor, that sways and bends,
Wander our thoughts above the dark abyss.
From "At Home" by Mrs. J. C. Yule
I thought it pleasant when a manly sire
Weary of foreign travel, at the door
Of his own cottage left his dusty staff,
And entering in, sat down with those he loved
Beside the hearth of home;—and pleasant, too,
When a fond mother, absent for a day,
At eve returning, from the sunset hill
That overlooked her cot, descried her boys
Flying with joyous feet along the path
To greet her coming; and, with clasping hands
Of baby welcome, lead her through the gate
Of her sweet home.
Pleasant I deemed it, too,
When a young man, a wanderer for years
From those he loved, at length sat down again
With sire and mother in the twilight hour
At home;—and when a gentle daughter, long
From mother's kiss and father's blessing far,
Heard once again their ne'er forgotten tones
Giving her joyous welcome home again,
I felt that life had few such joys as that.
And yet, methought there was—canst tell me why—
Thou, who in Earth alone hast found thy bliss?—
A higher, sweeter, purer joy than those,
When, free from sin and Earth's encumb'ring cares,
A ransomed soul went home to be with Christ.
I knew a man in life's strong; healthful prime—
Aye more, the flush of youth was on his brow,
And all his bounding pulses were astir
With the great joy of work for God, while hope—
Such hope as only Heaven-taught manhood fires
To loftiest ambition—pointed down
The radiant vista of the coming years
To deeds immortal. But the Master called,
And, in mid-race he heard—"Come home, my child!"—
And paused, and listened in surprise and doubt.
"At Home" by Christina Georgina Rossetti
When I was dead, my spirit turned
To seek the much-frequented house:
I passed the door, and saw my friends
Feasting beneath green orange boughs;
From hand to hand they pushed the wine,
They sucked the pulp of plum and peach;
They sang, they jested, and they laughed,
For each was loved of each.
I listened to thier honest chat:
Said one: "To-morrow we shall be
Plod plod along the featureless sands,
And coasting miles and miles of sea."
Said one: "Before the turn of tide
We will achieve the eyrie-seat."
Said one: "To-morrow shall be like
To-day, but much more sweet."
"To-morrow," said they, strong with hope,
And dwelt upon the pleasant way:
"To-morrow," cried they, one and all,
While no one spoke of yesterday.
Their life stood full at blessed noon;
I, only I, had passed away:
"To-morrow and to-day," they cried;
I was of yesterday.
I shivered comfortless, but cast
No chill across the table-cloth;
I, all-forgotten, shivered, sad
To stay, and yet to part how loth:
I passed from the familiar room,
I who from love had passed away,
Like the remembrance of a guest
That tarrieth but a day.
"Mending Wall" by Robert Lee Frost
Something there is that doesn't love a wall,
That sends the frozen-ground-swell under it,
And spills the upper boulders in the sun;
And makes gaps even two can pass abreast.
The work of hunters is another thing:
I have come after them and made repair
Where they have left not one stone on a stone,
But they would have the rabbit out of hiding,
To please the yelping dogs. The gaps I mean,
No one has seen them made or heard them made,
But at spring mending-time we find them there.
I let my neighbour know beyond the hill;
And on a day we meet to walk the line
And set the wall between us once again.
We keep the wall between us as we go.
To each the boulders that have fallen to each.
And some are loaves and some so nearly balls
We have to use a spell to make them balance:
"Stay where you are until our backs are turned!"
We wear our fingers rough with handling them.
Oh, just another kind of out-door game,
One on a side. It comes to little more:
There where it is we do not need the wall:
He is all pine and I am apple orchard.
My apple trees will never get across
And eat the cones under his pines, I tell him.
He only says, "Good fences make good neighbours."
Spring is the mischief in me, and I wonder
If I could put a notion in his head:
"Why do they make good neighbours? Isn't it
Where there are cows? But here there are no cows.
Before I built a wall I'd ask to know
What I was walling in or walling out,
And to whom I was like to give offense.
Something there is that doesn't love a wall,
That wants it down." I could say "Elves" to him,
But it's not elves exactly, and I'd rather
He said it for himself. I see him there
Bringing a stone grasped firmly by the top
In each hand, like an old-stone savage armed.
He moves in darkness as it seems to me,
Not of woods only and the shade of trees.
He will not go behind his father's saying,
And he likes having thought of it so well
He says again, "Good fences make good neighbours."
From "Under the Snow" by Mrs. J. C. Yule
But there bursts a light through the heavy gloom,
From the sun-bright towers of my distant home;
And fainter the wail of the sad "no more"
Is heard as slowly I near that shore;
And sweet home-voices come soft and low,
Half drowning that requiem's dirge-like flow.
I know it is Sorrow's baptism stern
That hath given me thus for my home to yearn,—
That has quickened my ear to the tender call
That down from the jasper heights doth fall,—
And lifted my soul from the songs of Earth
To music of higher and holier birth,
Turning the tide of a yearning love
To the beautiful things that are found above;—
And I bless my Father, through blinding tears,
For the chastening love of departed years,—
For hiding my idols so low—so low—
Over the mountains, under the snow.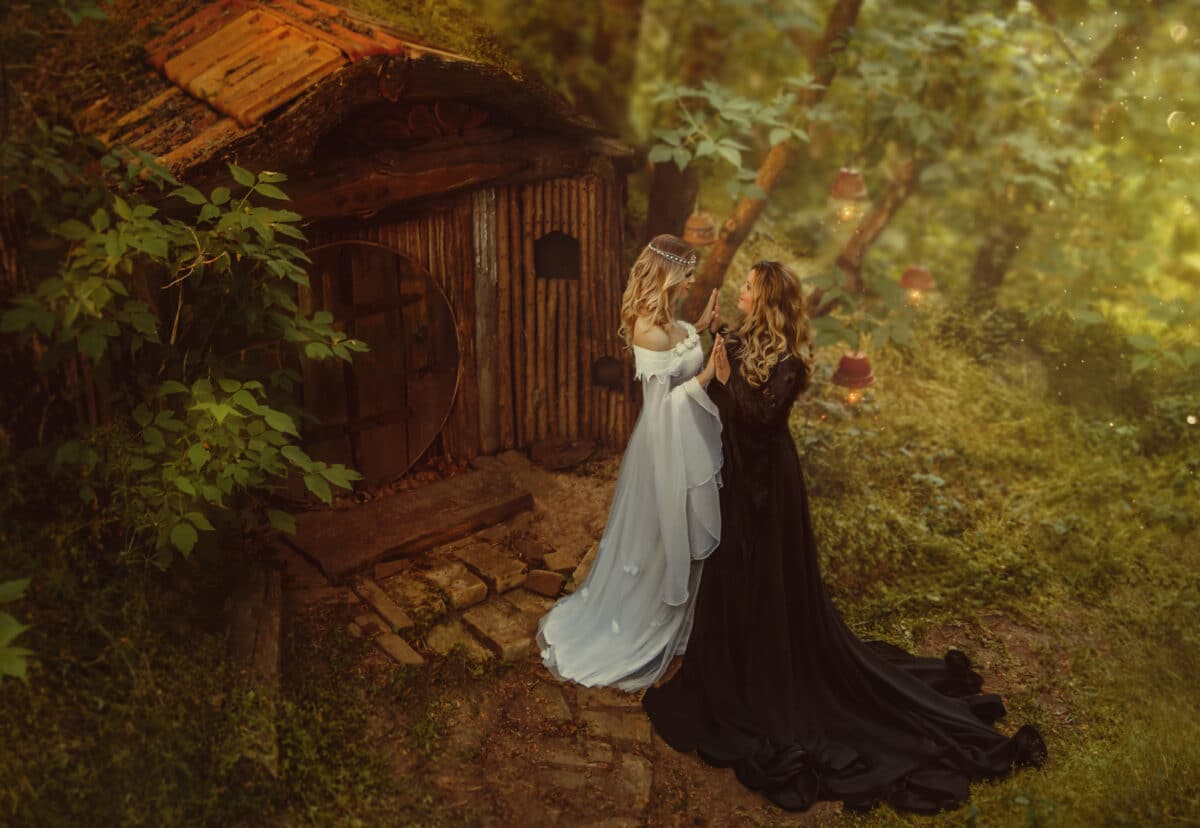 "A Home" by Susan Coolidge (Sarah Chauncey Woolsey)
What is a home? A guarded space,
Wherein a few, unfairly blest,
Shall sit together, face to face,
And bask and purr and be at rest?
Where cushioned walls rise up between
Its inmates and the common air,
The common pain, and pad and screen
From blows of fate or winds of care?
Where Art may blossom strong and free,
And Pleasure furl her silken wing,
And every laden moment be
A precious and peculiar thing?
And Past and Future, softly veiled
In hiding mists, shall float and lie
Forgotten half, and unassailed
By either hope or memory,
While the luxurious Present weaves
Her perfumed spells untried, untrue,
Broiders her garments, heaps her sheaves,
All for the pleasure of a few?
Can it be this, the longed-for thing
Which wanderers on the restless foam,
Unsheltered beggars, birds on wing,
Aspire to, dream of, christen "Home"?
No. Art may bloom, and peace and bliss;
Grief may refrain and Death forget;
But if there be no more than this,
The soul of home is wanting yet.
Dim image from far glory caught,
Fair type of fairer things to be,
The true home rises in our thought,
A beacon set for men to see.
Its lamps burn freely in the night,
Its fire-glows unchidden shed
Their cheering and abounding light
On homeless folk uncomforted.
Each sweet and secret thing within
Gives out a fragrance on the air,–
A thankful breath, sent forth to win
A little smile from others' care.
The few, they bask in closer heat;
The many catch the farther ray.
Life higher seems, the world more sweet,
And hope and Heaven less far away.
So the old miracle anew
Is wrought on earth and proved good,
And crumbs apportioned for a few,
God-blessed, suffice a multitude.
"Home" by Anne Brontë
How brightly glistening in the sun
The woodland ivy plays!
While yonder beeches from their barks
Reflect his silver rays.
That sun surveys a lovely scene
From softly smiling skies;
And wildly through unnumbered trees
The wind of winter sighs:
Now loud, it thunders o'er my head,
And now in distance dies.
But give me back my barren hills
Where colder breezes rise;
Where scarce the scattered, stunted trees
Can yield an answering swell,
But where a wilderness of heath
Returns the sound as well.
For yonder garden, fair and wide,
With groves of evergreen,
Long winding walks, and borders trim,
And velvet lawns between;
Restore to me that little spot,
With grey walls compassed round,
Where knotted grass neglected lies,
And weeds usurp the ground.
Though all around this mansion high
Invites the foot to roam,
And though its halls are fair within–
Oh, give me back my HOME!
"Home" by Madison Julius Cawein
I dream again I'm in the lane
That leads me home through night and rain;
Again the fence I see and, dense,
The garden, wet and sweet of sense;
Then mother's window, with its starry line
Of light, o'ergrown with rose and trumpetvine.
What was 't I heard? Her voice? A bird?
Singing? Or was 't the rain that stirred
The dripping leaves and draining eaves
Of shed and barn, one scarce perceives
Past garden-beds where oldtime flowers hang wet
Pale phlox and candytuft and mignonette.
The hour is late. I can not wait.
Quick. Let me hurry to the gate!
Upon the roof the rain is proof
Against my horse's galloping hoof;
And if the old gate, with its weight and chain,
Should creak, she 'll think it just the wind and rain.
Along I 'll steal, with cautious heel,
And at the lamplit window kneel:
And there she 'll sit and rock and knit,
While on her face the light will flit,
As I have seen her, many a night and day,
Dreaming of home that is so far away.
Upon the pane, dim, blurred with rain,
I 'll knock and call out, 'Home again!'
And at a stride fling warm and wide
The door and catch her to my side
Mother! as once I clasped her when a boy,
Sobbing my heart out on her breast for joy!
"Home At Night" by James Whitcomb Riley
When chirping crickets fainter cry,
And pale stars blossom in the sky,
And twilight's gloom has dimmed the bloom
And blurred the butterfly:
When locust-blossoms fleck the walk,
And up the tiger-lily stalk
The glow-worm crawls and clings and falls
And glimmers down the garden-walls:
When buzzing things, with double wings
Of crisp and raspish flutterings,
Go whizzing by so very nigh
One thinks of fangs and stings:–
O then, within, is stilled the din
Of crib she rocks the baby in,
And heart and gate and latch's weight
Are lifted–and the lips of Kate.
"The Home-Going" by James Whitcomb Riley
We must get home–for we have been away
So long it seems forever and a day!
And O so very homesick we have grown,
The laughter of the world is like a moan
In our tired hearing, and its songs as vain,–
We must get home–we must get home again!
We must get home: It hurts so, staying here,
Where fond hearts must be wept out tear by tear,
And where to wear wet lashes means, at best,
When most our lack, the least our hope of rest
When most our need of joy, the more our pain–
We must get home–we must get home again!
We must get home: All is so quiet there:
The touch of loving hands on brow and hair–
Dim rooms, wherein the sunshine is made mild—
The lost love of the mother and the child
Restored in restful lullabies of rain.–
We must get home–we must get home again!
We must get home, where, as we nod and drowse,
Time humors us and tiptoes through the house,
And loves us best when sleeping baby-wise,
With dreams–not tear-drops–brimming our clenched eyes,–
Pure dreams that know nor taint nor earthly stain–
We must get home–we must get home again!
We must get home; and, unremembering there
All gain of all ambitions otherwhere,
Rest–from the feverish victory, and the crown
Of conquest whose waste glory weighs us down.–
Fame's fairest gifts we toss back with disdain–
We must get home–we must get home again!
"The House Beautiful" by Robert Louis Stevenson
A naked house, a naked moor,
A shivering pool before the door,
A garden bare of flowers and fruit,
And poplars at the garden foot ;
Such is the place that I live in,
Bleak without and bare within.
Yet shall your ragged moors receive
The incomparable pomp of eve,
And the cold glories of the dawn
Behind your shivering trees be drawn;
And when the wind from place to place
Doth the unmoored cloud galleons chase,
Your garden blooms and gleams again
With leaping sun and glancing rain;
Here shall the wizard moon ascend
The heavens, in the crimson end
Of day's declining splendor ; here,
The army of the stars appear.
The neighbor hollows, dry or wet,
Spring shall with tender flowers beset ;
And oft the morning muser see
Larks rising from the broomy lea,
And every fairy wheel and thread
Of cobweb dew dediamonded.
When daisies go, shall winter time
Silver the simple grass with rime ;
Autumnal frosts enchant the pool
And make the cart ruts beautiful.
And when snow bright the moor expands,
How shall your children clap their hands !
To make this earth our heritage,
A cheerful and a changeful page,
God's intricate and bright device
Of days and seasons doth suffice.
"I Remember, I Remember" by Thomas Hood
I remember, I remember
The house where I was born,
The little window where the sun
Came peeping in at morn.
He never came a wink too soon,
Nor brought too long a day;
But now I often wish the night
Had borne my breath away!
I remember, I remember
The roses, red and white,
The violets, and the lily-cups.—
Those flowers made of light!
The lilacs where the robin built,
And where my brother set
The laburnum on his birthday,—
The tree is living yet!
I remember, I remember
Where I was used to swing,
And thought the air must rush as fresh
To swallows on the wing;
My spirit flew in feathers then,
That is so heavy now,
And summer pools could hardly cool
The fever on my brow !
I remember, I remember
The fir-trees dark and high ;
I used to think their slender tops
Were close against the sky.
It was a childish ignorance,
But now ' t is little joy
To know I'm farther off from heaven
Than when I was a boy.
"Three For Three" by Mrs. J. C. Yule
"Giving up three for one!"—mother,
You said in the long ago,
When father, yourself, and John, mother,
I left, o'er the deep to go.
"Giving up three for one!"—mother,
You said, and it sank in my heart;
For tho' strong was my love for the one, mother,
It was hard from the three to part.
But to-day, as I sit alone, mother,
Rocking my little one's bed—
(Not Winnie's bed, dear, but her brother's—)
I am thinking of what you said;
And a sweet thought glads my heart, mother—
Can you guess what the thought can be?
'Tis, that tho' I'd but one in the start, mother,
Yet now I have three for three.
Yes, three for three, my mother,
God is good to your wandering child,
So far from her father and brother,
And you, in this western wild!
And tho' her heart oftentimes yearneth
For its loved ones over the sea,
Yet ever it gratefully turneth
To its home-ties—three for three.
Aye, three for three, sweet mother,
Say, am I not happy to-day?
Tho' something must ever be wanting,
While far from you all away;—
Then thank the dear Lord, my mother,
Who, afar o'er the lonely sea,
Is blessing your absent daughter,
With home ties—three for three!
"Two Pictures" by Annie D. Green (Marian Douglas)
An old farm-house with meadows wide,
And sweet with clover on each side;
A bright-eyed boy, who looks from out
The door with woodbine wreathed about
And wishes his one thought all day:
"O, if I could but fly away
From this dull spot, the world to see,
How happy, happy, happy,
How happy I should be!"
Amid the city's constant din,
A man who round the world has been,
Who, mid the tumult and the throng,
Is thinking, thinking all day long:
"O, could I only tread once more
The field- path to the farm-house door,
The old, green meadow could I see,
How happy, happy, happy,
How happy I should be!"
From "The Children" by Charles M. Dickinson
I shall leave the old house in the autumn,
To traverse its threshold no more;
Ah! how shall I sigh for the dear ones
That meet me each morn at the door!
I shall miss the "good nights" and the kisses,
And the gush of their innocent glee,
The group on its green, and the flowers
That are brought every morning to me.
I shall miss them at morn and at even,
Their song in the school and the street;
I shall miss the low hum of their voices,
And the tread of their delicate feet.
When the lessons of life are all ended,
And death says, "The school is dismissed!"
May the little ones gather around me,
To bid me good night and be kissed!
"I Will Not Despair" by Mrs. J. C. Yule
I will not despair while thou rulest the storm,
Though the red lightning stream o'er the cloud's sable-breast,
For I catch through the darkness bright gleams of thy form,
And I know 'tis thy voice lulls the tempest to rest—
The wild tempest to rest:
Nor yet, though the shadows of deepening night,
Hang over my path like the pall of despair;
For one star through the gloom sends its hallowed light,
And I know 'tis thy love smiling tenderly there,
—Ah! tenderly there.
I will not despair, though the fountain that burst
For me in life's desert be wasted and dry;
For thy love was the fountain that cheered me at first,
And again to its life-giving waters I fly—
O Holiest, fly!
No; I will not despair while thy hand points me on,
Though flowerless and thorny the path where I roam.
For a calm sunlight rests on the far hills beyond,
And I know 'tis the radiance that streams from my home,
—Home, beautiful home!
From "The Country Life" by Richard Henry Stoddard
Old homestead! In that old, gray town,
Thy vane is seaward blowing,
The slip of garden stretches down
To where the tide is flowing:
Below they lie, their sails all furled,
The ships that go about the world.
Dearer that little country house,
Inland, with pines beside it;
Some peach- trees, with unfruitful boughs,
A well, with weeds to hide it:
No flowers, or only such as rise
Self- sown, poor things, which all despise.
Dear country home! Can I forget
The least of thy sweet trifles?
The window-vines that clamber yet,
Whose bloom the bee still rifles?
The roadside blackberries, growing ripe,
And in the woods the Indian Pipe?
Poems About Homes and Houses
"The Auld House" by Lady Nairne
Oh, the auld house, the auld house,
What though the rooms were wee?
Oh! kind hearts were dwelling there,
And bairnies fu' o' glee;
The wild rose and the jessamine
Still hang upon the wa':
How mony cherished memories
Do they, sweet flowers, reca'!
Oh, the auld laird, the auld laird,
Sae canty, kind, and crouse,
How mony did he welcome to
His ain wee dear auld house;
And the leddy too, sae genty,
There sheltered Scotland's heir,
And clipt a lock wi' her ain hand,
Frae his lang yellow hair.
The mavis still doth sweetly sing,
The bluebells sweetly blaw,
The bonny Earn ' s clear winding still,
But the auld house is awa'.
The auld house, the auld house,
Deserted though ye be,
There ne'er can be a new house
Will seem sae fair to me.
Still flourishing the auld pear- tree
The bairnies liked to see;
And oh, how aften did they speir
When ripe they a' wad be!
The voices sweet, the wee bit feet
Aye rinnin' here and there,
The merry shout-oh! whiles we greet
To think we ' ll hear nae mair.
For they are a' wide scattered now:
Some to the Indies gane,
And ane, alas! to her lang hame:
Not here we'll meet again.
The kirkyaird, the kirkyaird!
Wi' flowers o' every hue,
Sheltered by the holly's shade
An' the dark sombre yew.
The setting sun, the setting sun!
How glorious it gaed doon;
The cloudy splendor raised our hearts
To cloudless skies aboon.
The auld dial, the auld dial!
It tauld how time did pass:
The wintry winds hae dung it doon,
Now hid ' mang weeds and grass.
"The Homestead" by Richard Watson Gilder
I
Here stays the house, here stay the selfsame places,
Here the white lilacs and the buttonwoods ;
Here the dark pine- groves, there the river- floods,
And there the threading brook that interlaces
Green meadow- bank with meadow- bank the same.
The melancholy nightly chorus came
Long, long ago from the same pool, and yonder
Stark poplars lift in the same twilight air
Their ancient lonelinesses ; nearer, fonder,
The black-heart cherry- tree's gaunt branches bare
Rasp on the same old window where I ponder.
II
And we, the only living, only pass;
We come and go, whither and whence we know not.
From birth to bound the same house keeps, alas !
New lives as gently as the old ; there show not
Among the haunts that each had thought his own
The looks that partings bring to human faces.
The black-heart there, that heard my earliest moan,
And yet shall hear my last, like all these places
I love so well, unloving lives from child
To child; from morning joy to evening sorrow—
Untouched by joy, by anguish undefiled ;
All one the generations gone, and new;
All one dark yesterday and bright to- morrow;
To the old tree's insensate sympathy
All one the morning and the evening dew—
My far, forgotten ancestor and I.
From "Home" by William McKendree Carleton
Back to the old, old homestead! – isn't it queer!
But stranger things than that have happened here:
The old farm, after giving oil by stream,
(Until the world itself would almost seem
About to lose its progress smooth and true,
And creak upon its axis, first we knew),
Closed business in the twinkling of an eye,
And every blessed well we had went dry!
Then all the oil-springs that my neighbors had
The example followed – be it good or bad;
And the whole region round here, high and low,
So full of wealth a few short months ago –
And men, to get their circumstances oiled –
Is now poor farm-land, pretty nearly spoiled!
The little town a mile away from here,
Where we sold eggs and butter many a year,
(And feared the neighbors' hens might over-lay,
And glut the market some sad Saturday),
From a few grown-up folks, a small child-crop,
A church, post-office, store, and blacksmith shop,
This village grew to be, within a year,
A town of fifteen thousand people clear.
It had its banks, its street-cars, and its gas,
And other wonders cities bring to pass;
Its house-yards sold for twice as much, I know,
As my old farm was worth three years ago.
But the town did not grow on brain or soil,
But floated on a hidden sea of oil,
Which ebbed away, one evening, on the sly,
And left "the city" stranded high and dry.
And now the place is crumbling to the gaze –
A modern ruin in these modern days:
No banks, no street-cars, no hotels in town –
The mansions have been burned or taken down.
It shows how soon all greatness is unmade
When once it gets upon the down-hill grade!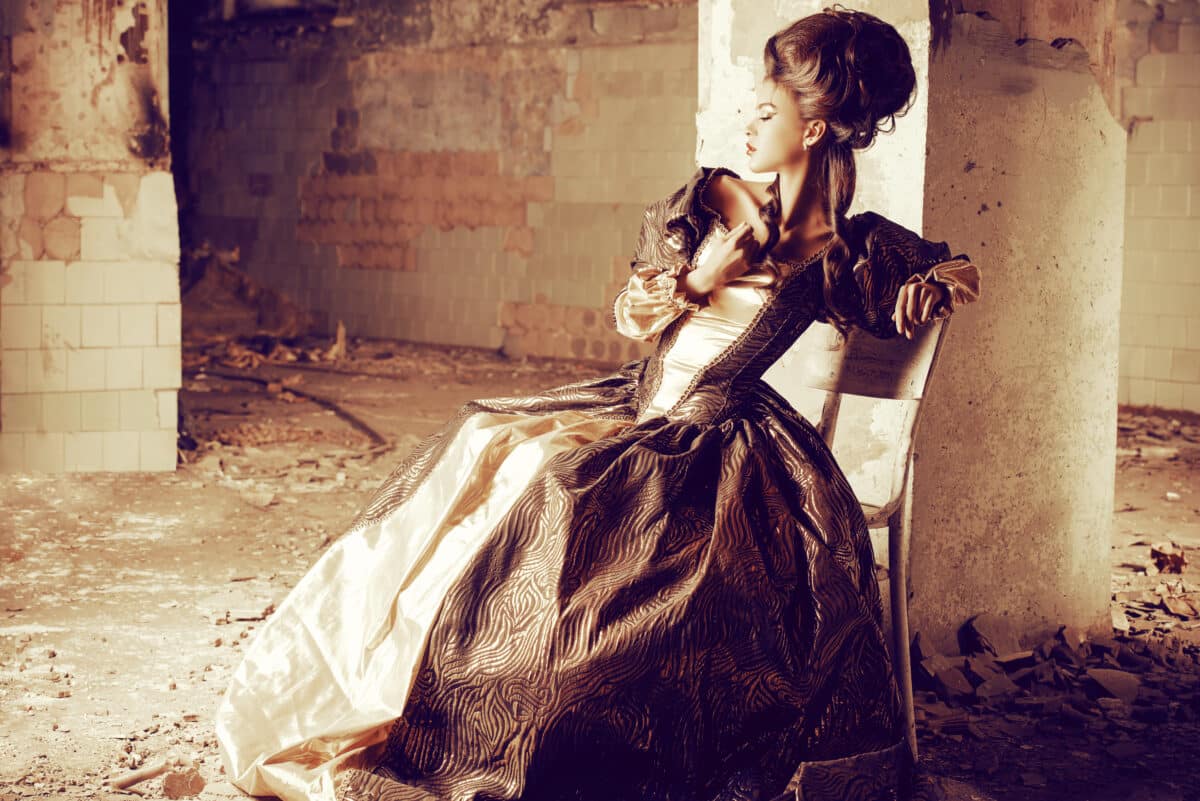 "The House" by Ralph Waldo Emerson
There is no architect
Can build as the Muse can;
She is skilful to select
Materials for her plan;
Slow and warily to choose
Rafters of immortal pine,
Or cedar incorruptible,
Worthy her design,
She threads dark Alpine forests
Or valleys by the sea,
In many lands, with painful steps,
Ere she can find a tree.
She ransacks mines and ledges
And quarries every rock,
To hew the famous adamant
For each eternal block–
She lays her beams in music,
In music every one,
To the cadence of the whirling world
Which dances round the sun–
That so they shall not be displaced
By lapses or by wars,
But for the love of happy souls
Outlive the newest stars.
"The House Of Clouds" by Elizabeth Barrett Browning
I would build a cloudy House
For my thoughts to live in;
When for earth too fancy-loose
And too low for Heaven!
Hush! I talk my dream aloud—
I build it bright to see,—
I build it on the moonlit cloud,
To which I looked with thee.
Cloud-walls of the morning's grey,
Faced with amber column,—
Crowned with crimson cupola
From a sunset solemn!
May mists, for the casements, fetch,
Pale and glimmering;
With a sunbeam hid in each,
And a smell of spring.
Build the entrance high and proud,
Darkening and then brightening,—
If a riven thunder-cloud,
Veined by the lightning.
Use one with an iris-stain,
For the door within;
Turning to a sound like rain,
As I enter in.
Build a spacious hall thereby:
Boldly, never fearing.
Use the blue place of the sky,
Which the wind is clearing;
Branched with corridors sublime,
Flecked with winding stairs—
Such as children wish to climb,
Following their own prayers.
In the mutest of the house,
I will have my chamber:
Silence at the door shall use
Evening's light of amber,
Solemnising every mood,
Softemng in degree,—
Turning sadness into good,
As I turn the key.
Be my chamber tapestried
With the showers of summer,
Close, but soundless,—glorified
When the sunbeams come here;
Wandering harpers, harping on
Waters stringed for such,—
Drawing colours, for a tune,
With a vibrant touch.
Bring a shadow green and still
From the chestnut forest,
Bring a purple from the hill,
When the heat is sorest;
Spread them out from wall to wall,
Carpet-wove around,—
Whereupon the foot shall fall
In light instead of sound.
Bring the fantasque cloudlets home
From the noontide zenith
Ranged, for sculptures, round the room,—
Named as Fancy weeneth:
Some be Junos, without eyes;
Naiads, without sources
Some be birds of paradise,—
Some, Olympian horses.
Bring the dews the birds shake off,
Waking in the hedges,—
Those too, perfumed for a proof,
From the lilies' edges:
From our England's field and moor,
Bring them calm and white in;
Whence to form a mirror pure,
For Love's self-delighting.
Bring a grey cloud from the east,
Where the lark is singing;
Something of the song at least,
Unlost in the bringing:
That shall be a morning chair,
Poet-dream may sit in,
When it leans out on the air,
Unrhymed and unwritten.
Bring the red cloud from the sun
While he sinketh, catch it.
That shall be a couch,—with one
Sidelong star to watch it,—
Fit for poet's finest Thought,
At the curfew-sounding,— ;
Things unseen being nearer brought
Than the seen, around him.
Poet's thought,—-not poet's sigh!
'Las, they come together!
Cloudy walls divide and fly,
As in April weather!
Cupola and column proud,
Structure bright to see—
Gone—except that moonlit cloud,
To which I looked with thee!
Let them! Wipe such visionings
From the Fancy's cartel—
Love secures some fairer things
Dowered with his immortal.
The sun may darken,—heaven be bowed—
But still, unchanged shall be,—
Here in my soul,—that moonlit cloud,
To which I looked with THEE!
"A House" by John Collings Squire, Sir
Now very quietly, and rather mournfully,
In clouds of hyacinth the sun retires,
And all the stubble-fields that were so warm to him
Keep but in memory their borrowed fires.
And I, the traveller, break, still unsatisfied,
From that faint exquisite celestial strand,
And turn and see again the only dwelling-place
In this wide wilderness of darkening land.
The house, that house, O now what change has come to it.
Its crude red-brick façade, its roof of slate;
What imperceptible swift hand has given it
A new, a wonderful, a queenly state?
No hand has altered it, that parallelogram,
So inharmonious, so ill-arranged;
That hard blue roof in shape and colour's what it was;
No, it is not that any line has changed.
Only that loneliness is now accentuate
And, as the dusk unveils the heaven's deep cave,
This small world's feebleness fills me with awe again,
And all man's energies seem very brave.
And this mean edifice, which some dull architect
Built for an ignorant earth-turning hind,
Takes on the quality of that magnificent
Unshakable dauntlessness of human kind.
Darkness and stars will come, and long the night will be,
Yet imperturbable that house will rest,
Avoiding gallantly the stars' chill scrutiny,
Ignoring secrets in the midnight's breast.
Thunders may shudder it, and winds demoniac
May howl their menaces, and hail descend:
Yet it will bear with them, serenely, steadfastly,
Not even scornfully, and wait the end.
And all a universe of nameless messengers
From unknown distances may whisper fear,
And it will imitate immortal permanence,
And stare and stare ahead and scarcely hear.
It stood there yesterday; it will to-morrow, too,
When there is none to watch, no alien eyes
To watch its ugliness assume a majesty
From this great solitude of evening skies.
So lone, so very small, with worlds and worlds around,
While life remains to it prepared to outface
Whatever awful unconjectured mysteries
May hide and wait for it in time and space.
"The House Of Life" by Madison Julius Cawein
They are the wise who look before,
Nor fear to look behind;
Who in the darkness still ignore
Pale shadows of the mind.
Who, having lost, though loss be much,
Still dare to dream and do:
For what was shattered at a touch
It may be mended, too.
The House of Life hath many a door
That leads to many a room;
And only they who look before
Shall win beyond its gloom.
Who stand and sigh and look behind,
Regretful of past years,
No room, of all those rooms, shall find
That is not filled with fears.
'T is better not to stop or stay;
But set all fear aside,
Fling wide the door, whate'er the way,
And enter at a stride.
Who dares, may win to his desire;
Or, failing, reach the tower,
Whereon Life lights the beacon-fire
Of one immortal hour.
"The House Of Moss" by Madison Julius Cawein
How fancy romped and played here,
Building this house of moss!
A faery house, the shade here
And sunlight gleam across;
And how it danced and swayed here,
A child with locks atoss!
I pause to gaze and ponder;
And, whisk! I seem to know
How, in that house and under,
The starry elf-lamps glow,
And pixy dances sunder
The hush when night falls slow.
Oh, that a witch had willed it
That those child-dreams come true!
With which the child-heart filled it
While 'neath glad hands it grew,
And, dim, amort, it builded
Far better than it knew.
For Middleage, that wandered
And found it hidden here,
And, pausing, gazed and pondered
Knowing a mystery near
A dream, its childhood squandered,
Or lost, gone many a year.
Had not Time so distorted
My vision, haply I
Had also viewed, wild-hearted,
Dreams which that child drew nigh,
And to the world imparted
Strange news none dare deny.
"The House Of Life" by Ella Wheeler Wilcox
All wondering and eager-eyed, within her portico,
I made my plea to Hostess Life, one morning long ago.
"Pray show me this great house of thine, nor close a single door;
But let me wander where I will, and climb from floor to floor,
"For many rooms, and curious things; and treasures great and small,
Here in this spacious mansion lie, and I would see them all."
Then Hostess Life turned silently, her searching gaze on me,
And with no word she reached her hand and offered up the key.
It opened first the door of Hope, and long I lingered there;
Until I spied the Room of Dreams, just higher by a stair.
And then a door, whereon the one word "Happiness" was writ;
But when I tried the little key I could not make it fit.
It turned the lock of Pleasure's room, wherein all seemed so bright,
But after Ihad stayed a while it somehow lost its light.
And wandering down a lonely hall I came upon a room
Marked "Duty," and I entered it, to lose myself in gloom.
Along the shadowy walls I groped my weary way about,
And found that from dull Duty's room the door of Toil led out.
It led out to another door, whereon a crimson stain
Made sullenly, against the dark, the words, "The Room of Pain."
But oh, the light, the light, the light, that spilled down from above
And upward wound the stairs of faith, right to the Tower of Love.
And when I came forth from that place I tried the little key,
And lo! the door of Happiness swung open wide and free.
"The House Of Silence" by Thomas Hardy
"That is a quiet place –
That house in the trees with the shady lawn."
" – If, child, you knew what there goes on
You would not call it a quiet place.
Why, a phantom abides there, the last of its race,
And a brain spins there till dawn."
"But I see nobody there, –
Nobody moves about the green,
Or wanders the heavy trees between."
" – Ah, that's because you do not bear
The visioning powers of souls who dare
To pierce the material screen.
"Morning, noon, and night,
Mid those funereal shades that seem
The uncanny scenery of a dream,
Figures dance to a mind with sight,
And music and laughter like floods of light
Make all the precincts gleam.
"It is a poet's bower,
Through which there pass, in fleet arrays,
Long teams of all the years and days,
Of joys and sorrows, of earth and heaven,
That meet mankind in its ages seven,
An aion in an hour."
"The House Where We Were Wed" by Will Carleton
I've been to the old farm-house, good-wife,
Where you and I were wed;
Where the love was born to our two hearts
That now lies cold and dead.
Where a long-kept secret to you I told,
In the yellow beams of the moon,
And we forged our vows out of love's own gold,
To be broken so soon, so soon!
I passed through all the old rooms, good-wife;
I wandered on and on;
I followed the steps of a flitting ghost,
The ghost of a love that is gone.
And he led me out to the arbor, wife,
Where with myrtles I twined your hair;
And he seated me down on the old stone step,
And left me musing there.
The sun went down as it used to do,
And sunk in the sea of night;
The two bright stars that we called ours
Came slowly unto my sight;
But the one that was mine went under a cloud–
Went under a cloud, alone;
And a tear that I wouldn't have shed for the world,
Fell down on the old gray stone.
But there be words can ne'er be unsaid,
And deeds can ne'er be undone,
Except perhaps in another world,
Where life's once more begun.
And maybe some time in the time to come,
When a few more years are sped,
We'll love again as we used to love,
In the house where we were wed.
"A House With A History" by Thomas Hardy
There is a house in a city street
Some past ones made their own;
Its floors were criss-crossed by their feet,
And their babblings beat
From ceiling to white hearth-stone.
And who are peopling its parlours now?
Who talk across its floor?
Mere freshlings are they, blank of brow,
Who read not how
Its prime had passed before
Their raw equipments, scenes, and says
Afflicted its memoried face,
That had seen every larger phase
Of human ways
Before these filled the place.
To them that house's tale is theirs,
No former voices call
Aloud therein. Its aspect bears
Their joys and cares
Alone, from wall to wall.
"The House of the Trees" by A. Ethelwyn Wetherald
Ope your doors and take me in,
Spirit of the wood;
Wash me clean of dust and din,
Clothe me in your mood.
Take me from the noisy light
To the sunless peace,
Where at midday standeth Night,
Signing Toil's release.
All your dusky twilight stores
To my senses give;
Take me in and lock the doors,
Show me how to live.
Lift your leafy roof for me,
Part your yielding walls,
Let me wander lingeringly
Through your scented halls.
Ope your doors and take me in,
Spirit of the wood;
Take me—make me next of kin
To your leafy brood.
From "Our Little Brown House" by Maria L. Stewart
There's a little brown house just under the hill;
It's not by the river, nor yet by a rill;
It's not on the green-sward where the gay and proud meet,
But it stands on the corner of Bandbarrack's street.
This time-honored veteran, in armor complete,
Has stood many winters the storm and the sleet—
The early spring rains and the long summer heat,
The wear and the tear of a great many feet.
It's a very small building, and plain in its way;
No high-toned paintings, not a thing that is gay;
It was built of the gun-house of Col Thayer fame,
During the years of the Delafield reign.
Then came Captain B.—he thought it all wrong
That such a small house should hold such a throng;
So out went the walls, up went the roof,
And thus it was altered and made large enough.
Then again it was altered, with the door to the south,
Which did very well in time of a drought;
Then Lieutenant G., he thought it to better—
He changed it a little, but not to the letter.
It was painted without and papered within;
The roof now is shingles, then it was tin.
Next came Colonel B., a thrifty man—
He too had to lend a helping hand.
So down went the stove and up went a heater,
A thing which, indeed, was very much neater.
Again it's been altered, just right, it's confess't,
For the door has gone back again into the west.
"Little Mouse Miasma" by Anna Wickham
I'll tell you what the Fairy did
Who feared the shocking mouse,
She fed her fire with wurzel-skins
And spoiled her lovely house
And smoked out all her house my dear
For a wizard small as that
Although his secret would be clear
To any common cat.
Now I'm a horrid giant dear
As every child can see,
And soon the horrid smoke will clear,
And all because of me!
For I will kill the shocking mouse
With this small stick I hold
And then the fairy's lovely house
Will shine like gems and gold.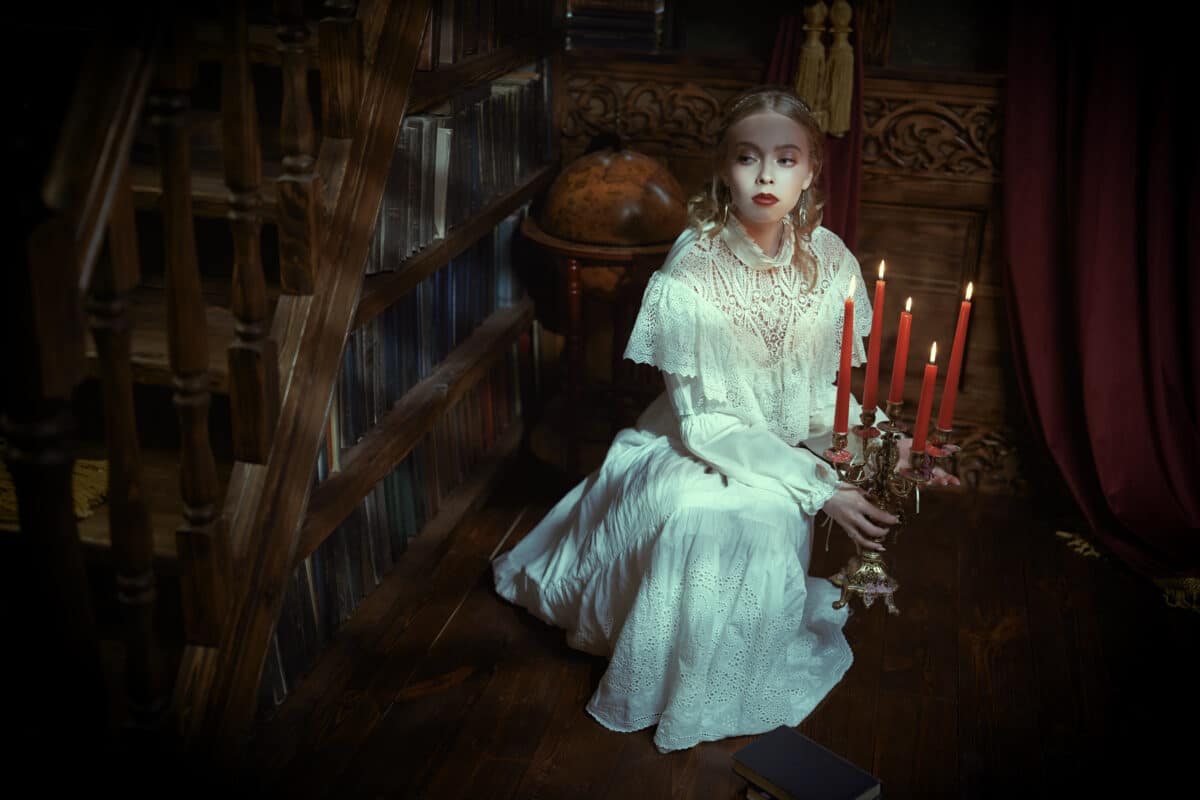 "The Magic House" by Duncan Campbell Scott
In her chamber, wheresoe'er
Time shall build the walls of it,
Melodies shall minister,
Mellow sounds shall flit
Through a dusk of musk and myrrh.
Lingering in the spaces vague,
Like the breath within a flute,
Winds shall move along the stair;
When she walketh mute
Music meet shall greet her there.
Time shall make a truce with Time,
All the languid dials tell
Irised hours of gossamer,
Eve perpetual
Shall the night or light defer.
From her casement she shall see
Down a valley wild and dim,
Swart with woods of pine and fir;
Shall the sunsets swim
Red with untold gold to her.
From her terrace she shall see
Lines of birds like dusky motes
Falling in the heated glare;
How an eagle floats
In the wan unconscious air.
From her turret she shall see
Vision of a cloudy place,
Like a group of opal flowers
On the verge of space,
Or a town, or crown of towers.
From her garden she shall hear
Fall the cones between the pines;
She shall seem to hear the sea,
Or behind the vines
Some small noise, a voice may be.
But no thing shall habit there,
There no human foot shall fall,
No sweet word the silence stir,
Naught her name shall call,
Nothing come to comfort her.
But about the middle night,
When the dusk is loathéd most,
Ancient thoughts and words long said,
Like an alien host,
There shall come unsummonéd.
With her forehead on her wrist
She shall lean against the wall
And see all the dream go by;
In the interval
Time shall turn Eternity.
But the agony shall pass—
Fainting with unuttered prayer,
She shall see the world's outlines
And the weary glare
And the bare unvaried pines.
"Out of the Old House, Nancy, into the New." by William Knowles
"Out of the old house into the new
Aye, never were spoken words more true ,
For the prince and the peasant, the high and
the low,
All must out of their dwellings go.
Some are tenants a single day—
Are permitted to enter, but not to stay ;
On angels ' wings they take their flight,
And live in palaces of light .
Some remain a few short years
'Mid storm and sunshine, hopes and fears :
The Landlord bids, they haste away
From their frail tenements of clay.
Others for four- score years possess
A dwelling in this wilderness
The underpinning at length gives way,
The joists and studding go to decay ;
The plaster has fallen from the walls ,
Dreary and desolate are the halls ;
The windows are dim, and the thatch is gone ,
And the poor old building stands alone .
Friend, you must leave ere the sun is set,
Though you fondly would linger a little yet.
Aye, all must go , a motley crew,
" Out of the old house into the new. "
Who can the spirit's flight control ?
Where is the homestead of the soul?
"No Baby In The House" by Clara G. Dolliver
No baby in the house, I know,
"T is far too nice and clean .
No toys, by careless fingers strewn,
Upon the floors are seen .
No finger-marks are on the panes,
No scratches on the chairs ;
No wooden men set up in rows,
Or marshalled off in pairs ;
No little stockings to be darned,
All ragged at the toes ;
No pile of mending to be done,
Made up of baby- clothes ;
No little troubles to be soothed ;
No little hands to fold ;
No grimy fingers to be washed ;
No stories to be told ;
No tender kisses to be given ;
No nicknames, " Dove " and " Mouse ;"
No merry frolics after tea,—
No baby in the house!
"The Light'ood Fire" by John Henry Boner
When wintry days are dark and drear
And all the forest ways grow still ,
When gray snow-laden clouds appear
Along the bleak horizon hill,
When cattle all are snugly penned
And sheep go huddling close together,
When steady streams of smoke ascend
From farm-house chimneys, -in such weather
Give me old Carolina's own,
A great log house, a great hearthstone,
A cheering pipe of cob or briar,
And a red, leaping light'ood fire.
When dreary day draws to a close
And all the silent land is dark,
When Boreas down the chimney blows
And sparks fly from the crackling bark,
When limbs are bent with snow or sleet
And owls hoot from the hollow tree,
With hounds asleep about your feet,
Then is the time for reverie.
Give me old Carolina's own,
A hospitable wide hearthstone,
A cheering pipe of cob or briar,
And a red, rousing light'ood fire.
"Indoors In Early Spring" by Richard Watson Gilder
I
In the old farm-house living-room
Four shrunken doors shut out the gloom ;
Two curtained windows hide night's pall ;
These openings six in the ancient wall
Let in the breeze in seams.
The air in spark-lit , pouring streams
From hearth to heaven leaps.
Against the black of the chimney- soot
The forkèd flames upshoot,
And the blaze a-roaring keeps.
II
Every log is a separate flute ;
And every chink a singing wire
Of some unseen Æolian lyre
Tuned to the music of the fire.
The little tinkling sounds ; the low,
Sweet whistlings of the bubbling wood;
The thundering bass of winds that blow
In leafless maples by the road
All make a music in the mind ;
While, book in hand, in musing mood,
My body here, my soul in flight, —
Through the true poet's world I wind,
And there a spirit- music find
That mixes with the sounding night.
"When Girls Come To The Old House" by Richard Watson Gilder
I
When the girls come
To the old house, to the old, old home;
When the girls race through it,
How will they endue it
With light and warmth and fun,
Beyond the touch of the sun.
II
When the girls run through it,
How the old house will awaken!
Never fear! It will not rue it
When it feels its old bones shaken,
From ancient sill to centuried rafter,
With sweet girl laughter.
III
When the girls race through it,
How each old ghost in its own old nook,
That it never forsook,
How it will run
When the girls pursue it
With frolic and fun!
IV
Old house! old home! Come, light
The fires again on the dear hearths of old.
All must be bright;
Not a room shall be cold;
And on the great hearth, where, in the old days,
Beside the fierce blaze
There was room, and to spare, for each grown-up and
child, –
High let the fire be piled!
V
Old house! Old home! You need no wine
To cheer you now, for the joyous ripple
Of girlish laughter is quite enough tipple!
O, what liquor
Like the innocent shine,
The sparkle and flicker,
In the eyes of youth!
And, of a truth,
"T is youth, old house ! 't is youth that fills you;
Youth that calls to you ; youth that thrills you.
VI
Old house! Old home! O, do not dare
To be sad, tho' aware
Of the golden, and the raven, and the pretty, pretty curls,
Of the little dead girls –
Treasures put away in the old chest in the garret.-
Be glad, old house ! the new girls have come to share it:
The great, deep hearth, with room and to spare;
The dark garret, and the wide hall, and the quaint, oldstair
And to bring back to earth
The old, sweet mirth.
From "Behind The Arras" by Bliss Carman (William)
I like the old house tolerably well,
Where I must dwell
Like a familiar gnome;
And yet I never shall feel quite at home:
I love to roam.
Day after day I loiter and explore
From door to door;
So many treasures lure
The curious mind. What histories obscure
They must immure!
I hardly know which room I care for best;
This fronting west,
With the strange hills in view,
Where the great sun goes,–where I may go too,
When my lease is through,–
Or this one for the morning and the east,
Where a man may feast
His eyes on looming sails,
And be the first to catch their foreign hails
Or spy their bales.
Then the pale summer twilights towards the pole!
It thrills my soul
With wonder and delight,
When gold-green shadows walk the world at night,
So still, so bright.
"Home Acres" by Richard Watson Gilder
A sense of pureness in the air,
Of wholesome life in growing things;
Waving of blossom, blade, and wings;
Perfume and beauty everywhere;
Sky, trees, the grass, the very loam
I love them all; this is our home.
God! make me worthy of Thy land
Which mine I call a little while;
This meadow where the sunset's smile
Falls like a blessing from Thy hand,
And where the river singing runs
'Neath wintry skies and summer suns!
Million on million years have sped
To frame green fields and bowering hills:
The mortal for a moment tills
His span of earth, then is he dead:
This knows he well, yet doth he hold
His paradise like miser's gold.
I would be nobler than to clutch
My little world with gloating grasp;
Now, while I live, my hands unclasp,
Or let me hold it not so much
For my own joy as for the good
Of all the gentle brotherhood.
And as the seasons move in mirth
Of bloom and bird, of snow and leaf,
May my calm spirit rise from grief,
In solace of the lovely earth;
And tho' the land be dark or lit,
O, let me gather songs from it.
"Sallie's Home" by Samuel Francis Smith
This is my home, -my fair, bright home,
The home of peace, and hope and love;
The green fields wide expand below,
And heaven's blue arch bends sweet above.
Light sifts among the quivering leaves,
Like angels floating from the sky;
And twittering birds around the eaves
Whisper of unseen homes on high.
Mine are the windows where the sun
Pours his fair light in golden streams,
And morn and eve and glowing noon
Are gladdened by his healing beams.
Mine are the rooms, for rest and love,
For patience, work, and worldly care;
For books, and friends, and widening thought,
For tranquil joy, and holy prayer.
Mine is the landscape, rich and rare,
Beyond the wealth of Sheba's queen;
The pleasant homes, the clustering vines,
The long cathedral aisles of green.
Mine, through His love whose reverend head
Is pillowed on the Saviour's breast;
Mine, through His grace whose promise bids.
The widowed heart on Him to rest.
Mine, yet not mine; for all is God's,
Myself and all I call my own.
I bow, submissive to His will;
I kneel, a supplicant, at His throne.
Mine, yet not mine ; and He is mine,
On Him I lean, on Him I call,
Rejoiced, were all my comforts fled,
To find in Him my all in all.
From "The House of Sleep" by Elizabeth Bartlett
It is a house with many doors,
no two alike.
I am at home in all its rooms
of time and place.
My changing person, gender, speech
hold no surprise.
I know who I am in my sleep,
behind my face.
If you ask which of them is false
and which is true
Enter the house with me and call,
I'll answer you.
Here inside the darkness,
the eye of light opens
As mind travels inward
to a fourth dimension.
There is no perspective
of other or outside.
Both obverse and reverse
are simultaneous
While past and present form
a folding wave that flows
Now backward, then forward
in one eternal dream.
I found it as a child,
a house that was all mine
Where I could think and be
whatever I believed.
Half of me stayed outside
on guard, aware of spies
The inner self went free
to wonder as it pleased.
Leaving the day behind,
I came upon the night
And there I dreamed of things
past all imagining.
Memory is no stranger
in the house of sleep.
It comes as a visitor
for a reunion.
If a private occasion,
with the family
Or else with those forgotten
who have long been gone.
The waiting house is ready
for us to gather.
Together or separately
our memories meet.
"Inland" by Edna St. Vincent Millay
People that build their houses inland,
People that buy a plot of ground
Shaped like a house, and build a house there,
Far from the sea-board, far from the sound
Of water sucking the hollow ledges,
Tons of water striking the shore,—
What do they long for, as I long for
One salt smell of the sea once more?
People the waves have not awakened,
Spanking the boats at the harbour's head,
What do they long for, as I long for,—
Starting up in my inland bed,
Beating the narrow walls, and finding
Neither a window nor a door,
Screaming to God for death by drowning,—
One salt taste of the sea once more?
"On the Hills of Dawn" by Alexander Posey
Behold, the morning-glory's sky-blue cup
Is mine wherewith to drink the nectar up
That morning spills of silver dew,
And song upon the winds that woo
And sigh their vows
Among the boughs!
Behold, I'm rich in diamonds rare,
And pearls, and breathe a golden air;
My room is filled with shattered beams
Of light; my life is one of dreams,
In my hut on
The hills of dawn.
Poems About Homes and Love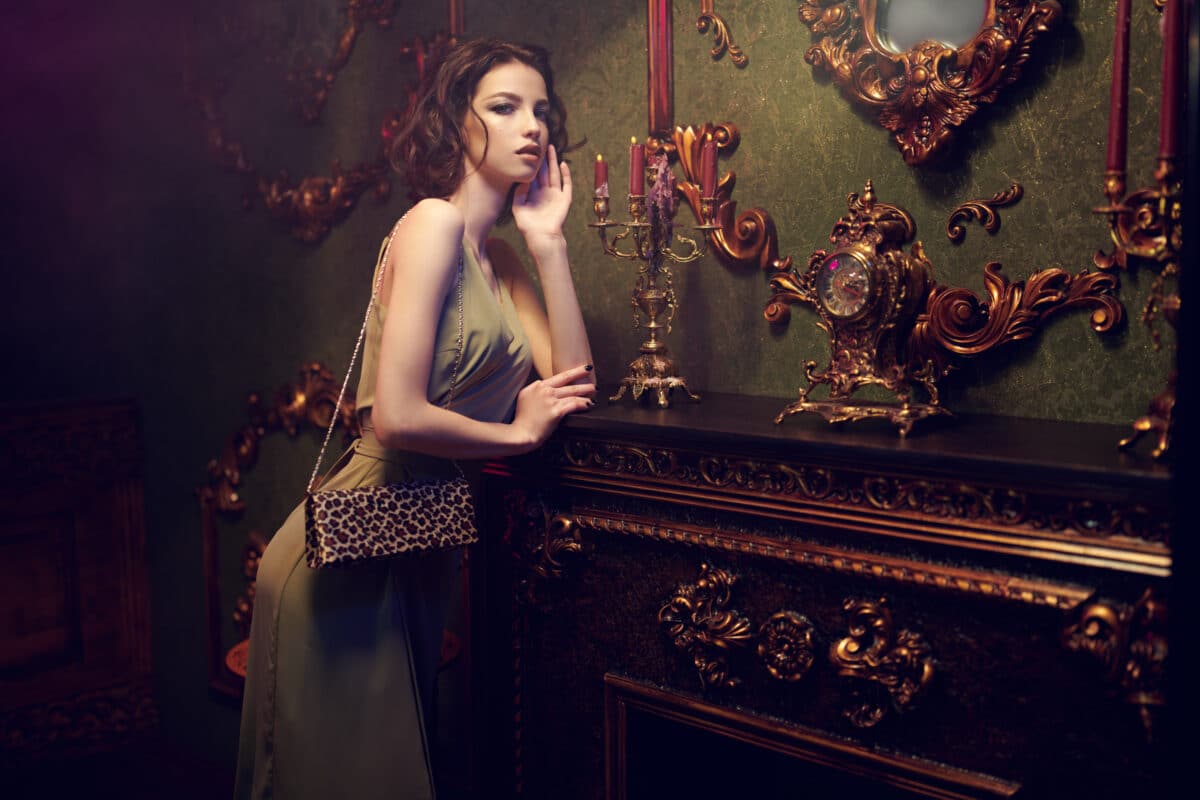 "Home and Love" by Robert Service
Just Home and Love! the words are small
Four little letters unto each;
And yet you will not find in all
The wide and gracious range of speech
Two more so tenderly complete:
When angels talk in Heaven above,
I'm sure they have no words more sweet
Than Home and Love.
Just Home and Love! it's hard to guess
Which of the two were best to gain;
Home without Love is bitterness;
Love without Home is often pain.
No! each alone will seldom do;
Somehow they travel hand and glove:
If you win one you must have two,
Both Home and Love.
And if you've both, well then I'm sure
You ought to sing the whole day long;
It doesn't matter if you're poor
With these to make divine your song.
And so I praisefully repeat,
When angels talk in Heaven above,
There are no words more simply sweet
Than Home and Love.
"Home" by Rupert Brooke
I came back late and tired last night
Into my little room,
To the long chair and the firelight
And comfortable gloom.
But as I entered softly in
I saw a woman there,
The line of neck and cheek and chin,
The darkness of her hair,
The form of one I did not know
Sitting in my chair.
I stood a moment fierce and still,
Watching her neck and hair.
I made a step to her; and saw
That there was no one there.
It was some trick of the firelight
That made me see her there.
It was a chance of shade and light
And the cushion in the chair.
Oh, all you happy over the earth,
That night, how could I sleep?
I lay and watched the lonely gloom;
And watched the moonlight creep
From wall to basin, round the room,
All night I could not sleep.
"A Binghampton Home" by H. S. Battersby
A lovely, happy, peaceful home,
Within the fond embrace
Of circling mountains and a stream
Of calm meandering grace.
The Susquehanna's limpid flow,
With the Chunango strove,
And at their mild contention formed
The lovely sylvan grove.
Nature smiled sweetly all around
This homestead glad and bright,
Which seemed peculiarly endowed
With heaven's blent rainbow light.
So danced its colours through that home,
As if they sought to prove
Their harmony with the glad hearts
That formed this shrine of love.
A tender wife refined and pure,
A husband brave and true
Ruled o'er this shrine of happiness,
And darling children two.
Blossy, a dark-eyed, happy girl,
Whom fourteen years have seen,
Blooming in gentle maidenhood,
As fair as e'er was seen.
And then a darling child of four,
Like a fair beam of light,
The household flower, who filled the home
With perfume and delight.
Nice Annie, a fair, dimpled girl,
Who with untiring care
Strove in the home's machinery
To take her loving share.
Mary, the maid, with active zeal
And ever thoughtful heart.
With conscientious care fulfilled
Her well-directed part.
Well skilled in culinary lore,
Her "graham gems" kept time
With all the other household gems
Which in rare grace combine.
Accept these simple words of love,
Dear friends, as we now part,
And guard kind thoughts of me, I pray,
Within the household heart.
"Home" by Ella Wheeler Wilcox
The greatest words are always solitaires,
Set singly in one syllable; like birth,
Life, love, hope, peace. I sing the worth
Of that dear word toward which the whole world fares –
I sing of home.
To make a home, we should take all of love
And much of labour, patience, and keen joy;
Then mix the elements of earth's alloy
With finer things drawn from the realms above,
The spirit home.
There should be music, melody and song;
Beauty in every spot; an open door
And generous sharing of the pleasure store
With fellow-pilgrims as they pass along,
Seeking for home.
Make ample room for silent friends – the books,
That give so much and only ask for space.
Nor let Utility crowd out the vase
Which has no use save gracing by its looks
The precious home.
To narrow bounds let mirrors lend their aid
And multiply each gracious touch of art;
And let the casual stranger feel the part –
The great creative part – that love has played
Within the home.
Here bring your best in thought
"Home For Love" by John Frederick Freeman
Because the earth is vast and dark
And wet and cold;
Because man's heart wants warmth and light
Lest it grow old;
Therefore the house was built–wall, roof
And brick and beam,
By a lost hand following the lost
Delight of a dream,
And room and stair show how that hand
Groped in eager doubt,
With needless weight of teasing timber
Matching his thought–
Such fond superfluousness of strength
In wall and wood
As his half-wise, half-fearful eye
Deemed only good.
His brain he built into the house,
Laboured his bones;
He burnt his heart into the brick
And red hearth-stones.
It is his blood that makes the house
Still warm, safe, bright,
Honest as aim and eye and hand,
As clean, as light.
Because the earth is vast and dark
The house was built–
Now with another heart and fire
To be fulfilled.
"Home! Home!" by A. H. Laidlaw
Home! Home!
Man may roam
While the blood of life is brimming,
While the head's with glory swimming;
But, when Love and Life are over,
Bring him to the village clover,
Home! Home!
Home! Home!
Bring him home,
Where the songs of sad hearts shrive him,
Where remorse no more shall rive him,
Where the ever weeping willow
Moults to make its leaves his pillow,
Home! Home!
Home! Home!
He is home,
Where his song was ever sounding,
Where his blood was ever bounding,
Here, at last, he leaves his madness,
All his love and all his sadness,
Home! Home!
"Home" by H. S. Battersby
Home! magic name of sweetest sound,
That thrills us like a spell;
That consecrates the humblest cot
Where loved ones kindly dwell.
How much that simple name recalls
Of happy childhood's days,
When the old homestead was illumed
By love's inspiring rays.
Visions of beauty unsurpassed,
Are conjured by that word
That thrills a Briton's heart where'er
The English tongue is heard.
And when in exile wandering,
On fairer, brighter plains;
How the melodious name of home
Our best affection claims.
The roof-tree may be stricken down,
And loved ones be no more;
But the sweet memories of our home
Live on for evermore.
Wealth may attract and pleasure lure
When far away we roam;
But ah! how joyful we return
To the pure shrine of home.
There we find sweet repose and peace,
There too our holiest love;
And there we gain a foretaste pure
Of coming joys above.
Then "Home, sweet home," shall be our song
On earth, and when on high
'Twill still be home, dear, happy home,
In the glad "by-and-by."
"Felicity" by Coventry Patmore
To marry her and take her home!
The poet, painting pureness, tells
Of lilies; figures power by Rome;
And each thing shows by something else.
But through the songs of poets look,
And who so lucky to have found
In universal nature's book
A likeness for a life so crown'd!
Here they speak best who best express
Their inability to speak,
And none are strong, but who confess
With happy skill that they are weak.
"Platonic Love" by Coventry Patmore
Right art thou who wouldst rather be
A doorkeeper in Love's fair house,
Than lead the wretched revelry
Where fools at swinish troughs carouse.
But do not boast of being least;
And if to kiss thy Mistress' skirt
Amaze thy brain, scorn not the Priest
Whom greater honours do not hurt.
Stand off and gaze, if more than this
Be more than thou canst understand,
Revering him whose power of bliss,
Angelic, dares to seize her hand,
Or whose seraphic love makes flight
To the apprehension of her lips;
And think, the sun of such delight
From thine own darkness takes eclipse.
And, wouldst thou to the same aspire,
This is the art thou must employ,
Live greatly; so shalt thou acquire
Unknown capacities of joy.
"To a Great Lady in My Small House" by Mark Van Doren
You were too kind to come at all.
The door closed on you, and my hall
Shivered in sudden naked shame.
I whispered it was not to blame
And followed you within, to where
You were awaited by my chair.
It was so small, and you sat down
With a so gracious smile—a frown
Would have gone better with that wall;
You were too kind to smile at all.
You stretched a hand toward the grate;
Its welcome was inadequate.
You looked about you and pretended
The carpet and the picture blended.
I looked—and all my furnishings
Had turned their heads: the sorry things!
You said you felt at home—a lie
My misery was finished by.
Even your guilelessness was gall.
You were too kind to come at all.
"The Pleader" by Anna Wickham
Love has compelled me subtly to offend
He, who is very Prince of Courtesy
And for his fault I cannot make amend ,
I am your suppliant for charity.
How meek is Love , who thus will be a mime
To learn if faith be wortlıy of delight ;
How proud ! He will not leave the test to Time
He swoops to knowledge like a spear in flight .
Love has compelled me to forego my will
My tongue turns traitor to my heart and mind
If you believe of me my feignéd ill
I must forswear, since you are not kind .
House of all dear Desires — There is no cost
But I would pay it to abide in you.
Then yield vour little debt, lest all be lost:
Pay in blind loyalty Love's chosen due.
From "The Old Farm Spring" by Miss Rachel Sigler
A happy household band were we ;
Brothers and sisters blithe and free ;
Our light tasks done, we knew no rein
Through fields of corn , or tangled grain ;
The farm our province—braving toil ;
Fruit, grapes and nuts our lawful spoil .
Ah! these pursuits were childhood's own ;
But have we ever sweeter known?
Our feet have turned to other fields ,
Other resource its product yields ;
Of friends, and wealth, and earnest lore,
We have received a goodly store ;
Our hands, we hope , some good have wrought ;
Pleasures and blessings dearly bought—
But few have proved like this " old spring, "
A bliss alway without a sting.
"Christmas at Melrose" by Leslie Pinckney Hill
Come home with me a little space
And browse about our ancient place,
Lay by your wonted troubles here
And have a turn of Christmas cheer.
These sober walls of weathered stone
Can tell a romance of their own,
And these wide rooms of devious line
Are kindly meant in their design.
Sometimes the north wind searches through,
But be shall not be rude to you.
We'll light a log of generous girth
For winter comfort, and the mirth
Of healthy children you shall see
About a sparkling Christmas tree.
Eleanor, leader of the fold,
Hermione with heart of gold,
Elaine with comprehending eyes,
And two more yet of coddling size,
Natalie pondering all that's said,
And Mary with the cherub head—
All these shall give you sweet content
And care-destroying merriment,
While one with true madonna grace
Moves round the glowing fire-place
Where father loves to muse aside
And grandma sits in silent pride.
And you may chafe the wasting oak,
Or freely pass the kindly joke
To mix with nuts and home-made cake
And apples set on coals to bake.
Or some fine carol we will sing
In honor of the Manger King
Or hear great Milton's organ verse
Or Plato's dialogue rehearse
What Socrates with his last breath
Sublimely said of life and death.
These dear delights we fain would share
With friend and kinsman everywhere,
And from our door see them depart
Each with a little lighter heart.
Sad Poems About Homes
"The Lonely House" by Emily Dickinson
I know some lonely houses off the road
A robber 'd like the look of, —
Wooden barred,
And windows hanging low,
Inviting to
A portico,
Where two could creep:
One hand the tools,
The other peep
To make sure all's asleep.
Old-fashioned eyes,
Not easy to surprise!
How orderly the kitchen 'd look by night,
With just a clock, —
But they could gag the tick,
And mice won't bark;
And so the walls don't tell,
None will.
A pair of spectacles ajar just stir —
An almanac's aware.
Was it the mat winked,
Or a nervous star?
The moon slides down the stair
To see who's there.
There's plunder, — where?
Tankard, or spoon,
Earring, or stone,
A watch, some ancient brooch
To match the grandmamma,
Staid sleeping there.
Day rattles, too,
Stealth's slow;
The sun has got as far
As the third sycamore.
Screams chanticleer,
"Who's there?"
And echoes, trains away,
Sneer — "Where?"
While the old couple, just astir,
Fancy the sunrise left the door ajar!
"Home" by Walter De La Mare
Rest, rest – there is no rest,
Until the quiet grave
Comes with its narrow arch
The heart to save
From life's long cankering rust,
From torpor, cold and still –
The loveless, saddened dust,
The jaded will.
And yet, be far the hour
Whose haven calls me home;
Long be the arduous day
Till evening come;
What sureness now remains
But that through livelong strife
Only the loser gains
An end to life?
Then in the soundless deep
Of even the shallowest grave
Childhood and love he'll keep,
And his soul save;
All vext desire, all vain
Cries of a conflict done
Fallen to rest again;
Death's refuge won.
"The House Of Fear" by Madison Julius Cawein
Vast are its halls, as vast the halls and lone
Where DEATH stalks listening to the wind and rain;
And dark that house, where I shall meet again
My long-dead Sin in some dread way unknown;
For I have dreamed of stairs of haunted stone,
And spectre footsteps I have fled in vain;
And windows glaring with a blood-red stain,
And horrible eyes, that burn me to the bone,
Within a face that looks as that black night
It looked when deep I dug for it a grave, –
The dagger wound above the brow, the thin
Blood trickling down slantwise the ghastly white; –
And I have dreamed not even GOD can save
Me and my soul from that risen Sin.
"The House Of Sleep" by Robert Fuller Murray
When we have laid aside our last endeavour,
And said farewell to one or two that weep,
And issued from the house of life for ever,
To find a lodging in the house of sleep–
With eyes fast shut, in sunless chambers lying,
With folded arms unmoved upon the breast,
Beyond the noise of sorrow and of crying,
Beyond the dread of dreaming, shall we rest?
Or shall there come at last desire of waking,
To walk again on hillsides that we know,
When sunrise through the cold white mist is breaking,
Or in the stillness of the after-glow?
Shall there be yearning for the sound of voices,
The sight of faces, and the touch of hands,
The will that works, the spirit that rejoices,
The heart that feels, the mind that understands?
Shall dreams and memories crowding from the distance,
Shall ghosts of old ambition or of mirth,
Create for us a shadow of existence,
A dim reflection of the life of earth?
And being dead, and powerless to recover
The substance of the show whereon we gaze,
Shall we be likened to the hapless lover,
Who broods upon the unreturning days?
Not so: for we have known how swift to perish
Is man's delight when youth and health take wing,
Until the winter leaves him nought to cherish
But recollections of a vanished spring.
Dream as we may, desire of life shall never
Disturb our slumbers in the house of sleep.
Yet oh, to think we may not greet for ever
The one or two that, when we leave them, weep!
"The House With Nobody In It" by Alfred Joyce Kilmer (Joyce)
Whenever I walk to Suffern along the Erie track
I go by a poor old farmhouse with its shingles broken and black.
I suppose I've passed it a hundred times, but I always stop for a minute
And look at the house, the tragic house, the house with nobody in it.
I never have seen a haunted house, but I hear there are such things;
That they hold the talk of spirits, their mirth and sorrowings.
I know this house isn't haunted, and I wish it were, I do;
For it wouldn't be so lonely if it had a ghost or two.
This house on the road to Suffern needs a dozen panes of glass,
And somebody ought to weed the walk and take a scythe to the grass.
It needs new paint and shingles, and the vines should be trimmed and tied;
But what it needs the most of all is some people living inside.
If I had a lot of money and all my debts were paid
I'd put a gang of men to work with brush and saw and spade.
I'd buy that place and fix it up the way it used to be
And I'd find some people who wanted a home and give it to them free.
Now, a new house standing empty, with staring window and door,
Looks idle, perhaps, and foolish, like a hat on its block in the store.
But there's nothing mournful about it; it cannot be sad and lone
For the lack of something within it that it has never known.
But a house that has done what a house should do,
a house that has sheltered life,
That has put its loving wooden arms around a man and his wife,
A house that has echoed a baby's laugh and held up his stumbling feet,
Is the saddest sight, when it's left alone, that ever your eyes could meet.
So whenever I go to Suffern along the Erie track
I never go by the empty house without stopping and looking back,
Yet it hurts me to look at the crumbling roof and the shutters fallen apart,
For I can't help thinking the poor old house is a house with a broken heart.
"Three Years Old" by A. Ethelwyn Wetherald
What is it like, I wonder, to roam
Down through the tall grass hidden quite?
To feel very far away from home
When the dear house is out of sight?
To want to play with the broken moon
In the star garden of the skies?
To sleep through twilight eves of June
Beneath the sound of lullabies?
To hold up hurts for all to see,
Sob at imaginary harms,
To clasp in welcome a father's knee,
And fit so well to a mother's arms?
To have life bounded by one dull road,
A wood and a pond, and to feel no lack,
To gaze with pleasure upon a toad,
And caress a mud-turtle's horny back?
To follow the robin's cheerful hop
With all the salt small hands can hold,
And plead in vain for it to stop—
What is it like to be three years old?
Ah, once I knew, but 'twas long ago;
I try to recall it in vain—in vain!
And now I know I shall never know
What it is to be a child again.
"The Little Old House" by Anna Wickham
Now the house of your Grandfather Hardy
Was a scented Shropshire farm,
Where a boy might dream in the cinders,
Without a thought of harm ,
For he who is burnt finds ointment
As soon as he understands
And the sting of a burn may be welcomed
For the healing of certain hands.
O the hands of your Grandmother Hardy
Were lovely and strong and white,
For she rubbed on their red with goose grease
After her prayers at night.
And they were free in giving
Yet never gave too much;
And not a baby living
Could cry beneath their touch.
Now the faith of your Grandfather Hardy
Was burning and clear and keen;
His heart was like his homestead
Ordered and straight and clean;
And when his work was ended,
Because the light grew dim,
Stole out of the clear cut shadows
A lovely English hymn.
O the love of your Grandmother Hardy
Was good as farm – house bread;
For all that was strong she worshipped,
And all that was weak she led.
And when her man was wounded
By a stray shot on his land,
She chid her eyes for weeping
But could not raise her hand.
Then take the tinker's road my son
Or sit in the courts of kings,
Yet carry from your mother
These two most royal things;
Let the faith of your Grandfather Hardy
Stand for your pride in life;
Let the hands of your Grandmother Hardy
Conduct you to your wife.
"Song For Domestic Anguish" by Anna Wickham
Give me a house where the servants sing,
Fit it with green baize doors
So that the faults of their carolling
Stop at the servants 'floors.
Ingenious Love shall bring to pass
This happy Reconstruction,
Stating the difference betwixt class and class
Not in Joy, but in Voice-production.
From "At Four Score" by Richard Watson Gilder
This is the house she was born in, full four-score ago,
And here she is living stil , bowed and ailing, but clinging
Still to this wonted life like an ancient and blasted oaktree,
Whose dying roots yet clasp the earth with an iron hold.
This is the house she was born in, and yonder across the bay
Is the home her lover builded, for her and for him and their children;
Daily she watched it grow, from dawn to the evening twilight,
As it rose on the orchard hill , 'mid the springtime showers and bloom.
There is the village church, its steeple over the trees
Rises and shows the clock she has watched since the day it was started
O, many a year ago, how many she cannot remember.
Now solemnly over the water rings out the evening hour.
And there in that very church, tho', alas, how bedizened, and changed!
They've painted it up, she says, in their queer, new, modern fashion
There on a morning in June, she gave her hand to her husband;
Her heart it was his (she told him) long years and years before.
Now here she sits at the window, gazing out on steeple and hill;
the church, and the trees, All but the houses are gone, and the houses;
All, all have gone long since, parents, and husband, and children;
And herself she thinks, at times, she too has vanished and gone.
"There's been a death in the opposite house" by Emily Dickinson
There's been a death in the opposite house
As lately as to-day.
I know it by the numb look
Such houses have alway.
The neighbors rustle in and out,
The doctor drives away.
A window opens like a pod,
Abrupt, mechanically;
Somebody flings a mattress out, —
The children hurry by;
They wonder if It died on that, —
I used to when a boy.
The minister goes stiffly in
As if the house were his,
And he owned all the mourners now,
And little boys besides;
And then the milliner, and the man
Of the appalling trade,
To take the measure of the house.
There'll be that dark parade
Of tassels and of coaches soon;
It's easy as a sign, —
The intuition of the news
In just a country town.
"A Child's Garden" by Rudyard Kipling
Now there is nothing wrong with me
Except, I think it's called T.B.
And that is why I have to lay
Out in the garden all the day.
Our garden is not very wide,
And cars go by on either side,
And make an angry-hooty noise
That rather startles little boys.
But worst of all is when they take
Me out in cars that growl and shake,
With charabancs so dreadful-near
I have to shut my eyes for fear.
But when I'm on my back again,
I watch the Croydon aeroplane
That flies across to France, and sings
Like hitting thick piano-strings.
When I am strong enough to do
The things I'm truly wishful to,
I'll never use a car or train
But always have an aeroplane;
And just go zooming round and round,
And frighten Nursey with the sound,
And see the angel-side of clouds,
And spit on all those motor-crowds!
Poems About Returning Home
"Home Yearnings" by John Clare
O for that sweet, untroubled rest
That poets oft have sung!–
The babe upon its mother's breast,
The bird upon its young,
The heart asleep without a pain–
When shall I know that sleep again?
When shall I be as I have been
Upon my mother's breast–
Sweet Nature's garb of verdant green
To woo to perfect rest–
Love in the meadow, field, and glen,
And in my native wilds again?
The sheep within the fallow field,
The herd upon the green,
The larks that in the thistle shield,
And pipe from morn to e'en–
O for the pasture, fields, and fen!
When shall I see such rest again?
I love the weeds along the fen,
More sweet than garden flowers,
For freedom haunts the humble glen
That blest my happiest hours.
Here prison injures health and me:
I love sweet freedom and the free.
The crows upon the swelling hills,
The cows upon the lea,
Sheep feeding by the pasture rills,
Are ever dear to me,
Because sweet freedom is their mate,
While I am lone and desolate.
I loved the winds when I was young,
When life was dear to me;
I loved the song which Nature sung,
Endearing liberty;
I loved the wood, the vale, the stream,
For there my boyhood used to dream.
There even toil itself was play;
'T was pleasure e'en to weep;
'T was joy to think of dreams by day,
The beautiful of sleep.
When shall I see the wood and plain,
And dream those happy dreams again?
"The Home Lights" by Fay Inchfawn
"In my father's house!" The words
Bring sweet cadence to my ears.
Wandering thoughts, like homing birds,
Fly all swiftly down the years,
To that wide casement, where I always see
Bright love-lamps leaning out to welcome
me.
Sweet it was, how sweet to go
To the worn, familiar door.
No need to stand a while, and wait,
Outside the well-remembered gate;
No need to knock;
The easy lock
Turned almost of itself, and so
My spirit was "at home" once more.
And then, within, how good to find
The same cool atmosphere of peace,
Where I, a tired child, might cease
To grieve, or dread,
Or toil for bread.
I could forget
The dreary fret.
The strivings after hopes too high,
I let them every one go by.
The ills of life, the blows unkind,
These fearsome things were left behind.
ENVOY.
O trembling soul of mine,
See how God's mercies shine!
When thou shalt rise,
And, stripped of earth, shall stand
Within an Unknown Land;
Alone, where no familiar thing
May bring familiar comforting;
Look up! 'Tis but thy Father's
House! And, see
His love-lamps leaning out to welcome
thee!
"Home-Thoughts, From Abroad" by Robert Browning
I.
Oh, to be in England
Now that April's there,
And whoever wakes in England
Sees, some morning, unaware,
That the lowest boughs and the brushwood sheaf
Round the elm-tree bole are in tiny leaf,
While the chaffinch sings on the orchard bough
In England—now!
II.
And after April, when May follows,
And the whitethroat builds, and all the swallows!
Hark, where my blossomed pear-tree in the hedge
Leans to the field and scatters on the clover
Blossoms and dewdrops—at the bent spray's edge—
That's the wise thrush; he sings each song twice over,
Lest you should think he never could recapture
The first fine careless rapture!
And though the fields look rough with hoary dew,
All will be gay when noontide wakes anew
The buttercups, the little children's dower
—Far brighter than this gaudy melon-flower!
"Home-Thoughts, From The Sea" by Robert Browning
Nobly, nobly Cape Saint Vincent to the North-West died away;
Sunset ran, one glorious blood-red, reeking into Cadiz Bay;
Bluish 'mid the burning water, full in face Trafalgar lay;
In the dimmest North-East distance, dawned Gibraltar grand and gray;
"Here and here did England help me: how can I help England?"—say,
Whoso turns as I, this evening, turn to God to praise and pray,
While Jove's planet rises yonder, silent over Africa.
"Homecoming" by John Frederick Freeman
When I came home from wanderings
In a tall chattering ship,
I thought a hundred happy things,
Of people, places, and such things
As I came sailing home.
The tall ship moved how slowly on
With me and hundreds more,
That thought not then of wanderings,
But of unwhispered, longed-for things,
Familiar things of home.
For not in miles seemed other lands
Far off, but in long years
As we came near to England then;
Even the tall ship heard secret things
As she moved trembling home.
It was at dawn. The chattering ship
Was strangely hushed; faint mist
Crept everywhere, and we crept on,
And every eye was creeping on
The mist, as we moved home….
Until we saw, far, very far,
Or dreamed we saw, her cliffs,
And thought of sweet, intolerable things,
Of England–dark, unwhispered things,
Such things, as we crept home.
"Homeward Bound" by Henry John Newbolt, Sir
After long labouring in the windy ways,
On smooth and shining tides
Swiftly the great ship glides,
Her storms forgot, her weary watches past;
Northward she glides, and through the enchanted haze
Faint on the verge her far hope dawns at last.
The phantom sky-line of a shadowy down,
Whose pale white cliffs below
Through sunny mist aglow,
Like noon-day ghosts of summer moonshine gleam—
Soft as old sorrow, bright as old renown,
There lies the home, of all our mortal dream.
"The Sky Path" by A. Ethelwyn Wetherald
I hear the far moon's silver call
High in the upper wold;
And shepherd-like it gathers all
My thoughts into its fold.
Oh happy thoughts, that wheresoe'er
They wander through the day,
Come home at eve to upper air
Along a shining way.
Though some are weary, some are torn,
And some are fain to grieve,
And some the freshness of the morn
Have kept until the eve,
And some perversely seek to roam
E'en from their shepherd bright,
Yet all are gathered safely home,
And folded for the night.
Oh happy thoughts, that with the streams
The trees and meadows share
The sky path to the gate of dreams,
In their white shepherd's care.
From "Home Lights" by Kate Louise Wheeler
When the work of day is over,
And the weary hours are past,
Home lights, gleaming in the distance,
Fill the soul with joy at last.
Tho' the trials have been many,
And the world has proved unkind,
Lights of home make burdens lighter
And refresh the wearied mind.
Some one where the lights are shining,
Knows that you are very near;
Some one waits to bid you welcome,
And invites to rest and cheer.
Some one loves you; all life's crosses,
Which have seemed so hard to bear,
Are forgiven and forgotten,
When you see the home lights fair.
Some one knows that you are weary,
Some one waits to clasp your hand;
Some one watches near the home lights,
Who will surely understand.
Footsteps falter now no longer
O'er the distant homeward way;
There's a message in the home lights,
At the close of busy day.
"Going Home" by Kate Louise Wheeler
"I am going home," she whispered,—
"Home to mamma and the rest;
So I'll put away my playthings,
For I think that home is best.
Mamma will be there to meet me,
And I'll sit on papa's knee;
All the others will be waiting
With a kiss for little me.
Look! it's getting dark already,
But there's nothing much to fear,
For it only takes a minute,—
Home, you know, is very near."
So she put away her playthings,
While they smoothed her golden curls,
And she sweetly smiled in parting
To the little boys and girls.
"I am going Home," she whispered,—
"Home to Jesus and to rest;
So I'll put away my burdens,
For I think that Home is best.
Loved ones will be there to greet me,
I shall see and know them all;
There will be a glorious welcome
For the little me grown tall.
Look! the night is quickly coming,
But there's nothing I can fear,
For it only takes a moment,—
Home, you know, is very near."
So she put away life's burdens,
While they smoothed her silvery hair,
And she sweetly smiled in parting
For she found her Saviour there.
"The Homecoming" by Anna Wickham
I waited ten years in the husk
That once had been our home
Waiting from dawn till dusk
To see if he would come.
And there he was beside me
Always at board and bed,
I looked and woe betide me
He whom I loved was dead.
He fell at night on the hill side,
They brought him home to his place;
I had not the solace of sorrow
Until I had looked in his face .
Then I clutched the broken body,
To see if he stirred or moved,
For there in the smile of his dying
Was the gallant man I had loved.
O wives come lend me your weeping
I have not enough of tears,
For he is dead who was sleeping
These ten accursed years.
From "There's No Place Like The Old Place!" by Richard Watson Gilder
I
Back to the old place I've come home again,
Back at last from the big town,
After so many hard and struggling years;
Back to the old home, the old home in the mountains,
In the valley of childhood ;
And I say to myself, again and again I say :
There's no place like the old place !
II
Here once more I wander, here, in the valley of brooks,
I wander a stranger – where every spring and tree and
rock is familiar.
The little brooks tinkle down, with the old music, through
the pine- darkened gorges ;
The brooks that sometimes run dry, or hide under the
smooth stones ;
In the time of fullness leaping from ledge to ledge down
to the big brook that never dries ;
Where the trout dartle and the pools are shadowy and cool
And good to the hot body of a boy.
Lovely, with an intimate loveliness, is the valley,
And again and again I chant to myself :
O, there's no place like the old place !
III
There's no place like the old place !
Strangely nearer seem the walls of the valley,
Tho' far and spacious as ever the mysterious sunset.
Never before have I felt so intensely the beauty of it all
How well-shaped the double valley ;
The upper valley like a great, green bowl,
And the lower valley opening out toward the sunset like a
trumpet;
The mountains embowered with evergreens, and maples,
and chestnuts
Or lying naked in the sun,
Scraped bare by the ancient glacier,
Scoured by rains and scarred by lightnings,
And with a look as if the salt sea had beaten and bitten
there for a thousand years.
"Nearing Home" by John Hartley
We are near the last bend of the river,
Soon will the prospect be bright;
Already the waves seem to quiver,
As touched with celestial light.
Since first we were launched on its bosom,
Strange hap'nings and perils we've passed,
But we've braved and endured them together
And we're nearing the haven at last.
We are near the last bend of lifes river,
Around, all is tranquil and calm;
The tempests that passed us can never,
Again strike our souls with alarm.
We are drifting, – unconsciously gliding,
Down Time's river – my darling and me.
And soon in love's sweet trust abiding,
We shall sail on Eternities sea.
Oh, how the soul strains with its yearning
To see what is hid beyond this,
This life, with its pain and heartburning –
The beyond, where is nothing but bliss.
Our life's Sun has touched the horizon,
It will speedily dip out of sight,
And then what? Will a new morn be rising?
Or will it for ever be night?