Here are the 23 best handpicked poems about suicide categorized:
Short suicidal poems
Suicide poems that make you cry
Dark suicide poems
So if you want the best collection of poems about suicide, then you're in the right place.
Warning: This poem collection may upset or trigger you. Please read this with caution.
If you or someone you know is going through something difficult, struggling with thoughts of suicide, or self-harm, you're not alone.
Helplines can provide free, confidential, and immediate support:
Keep scrolling down!
Our Handpicked Poems About Suicide
Discover a deeply moving collection of carefully selected poems that bravely explore the complex emotions and thoughts surrounding suicide, each verse serving as a poignant reminder of the human struggle and the depths of despair.
Within our meticulously categorized selection, you will encounter poetic expressions that shed light on the profound darkness and raw vulnerability of suicidal thoughts, offering a glimpse into the innermost recesses of the human psyche.
Immerse yourself in a world where words become a lifeline, where pain and anguish find solace in the power of poetic expression, reminding us of the importance of compassion, understanding, and the relentless pursuit of hope.
Let's get into it!
My Favorite Poem About Suicide
From "A Suicide—A Vision"
by John Thomas Boyle

Tired of the world's corroding cares,
Its pleasures and deluding snares,
I sought my couch. 'Twas midnight, and
The storm-king reigned o'er sea and land,
Quaking the earth with thunders dire,
Emblazoning the air with fire,
And torturing to deeds of death
Old ocean with his cycloned breath.
I sought my couch my mind oppressed
With fancies which my soul depressed ,
And which, like furies, racked my brain
Until my spirit writhed in pain
And drove my vagrant thoughts insane.
I wished to dream, and, dreaming, yield
My spirit to the unrevealed,
And in the silent halls of sleep
Forever dwell in slumbers deep.
While thus revolving in my mind
The means t'attain the end designed,
Uprose, I thought, from out the sea
Of troubles which environed me
A monster, fearful in its mien,
Which waking eye had never seen!
Short Suicidal Poems
The Suicide
by Rose Hawthorne Lathrop

A shadowed form before the light,
A gleaming face against the night,
Clutched hands across a halo bright
Of blowing hair, – her fixed sight
Stares down where moving black, below,
The river's deathly waves in murmurous silence flow.

The moon falls fainting on the sky,
The dark woods bow their heads in sorrow,
The earth sends up a misty sigh:
A soul defies the morrow!
The Suicide's Argument
by Samuel Taylor Coleridge

Ere the birth of my life, if I wished it or no
No question was asked me–it could not be so!
If the life was the question, a thing sent to try
And to live on be YES; what can NO be? to die.

NATURE'S ANSWER

Is't returned, as 'twas sent? Is't no worse for the wear?
Think first, what you ARE! Call to mind what you WERE!
I gave you innocence, I gave you hope,
Gave health, and genius, and an ample scope,
Return you me guilt, lethargy, despair?
Make out the invent'ry; inspect, compare!
Then die—if die you dare!
The Suicide
by Alfred Lichtenstein

White, I lie
On the remains of an amusement park
Between jagged buildings –
Burning flower… shining sea…
Toes and hands
Reach out into emptiness.
Longing tears the weeping body to pieces.
The little moon glides above me.
Eyes grope
Gently into the deep world,
Sunken hats
Wandering stars.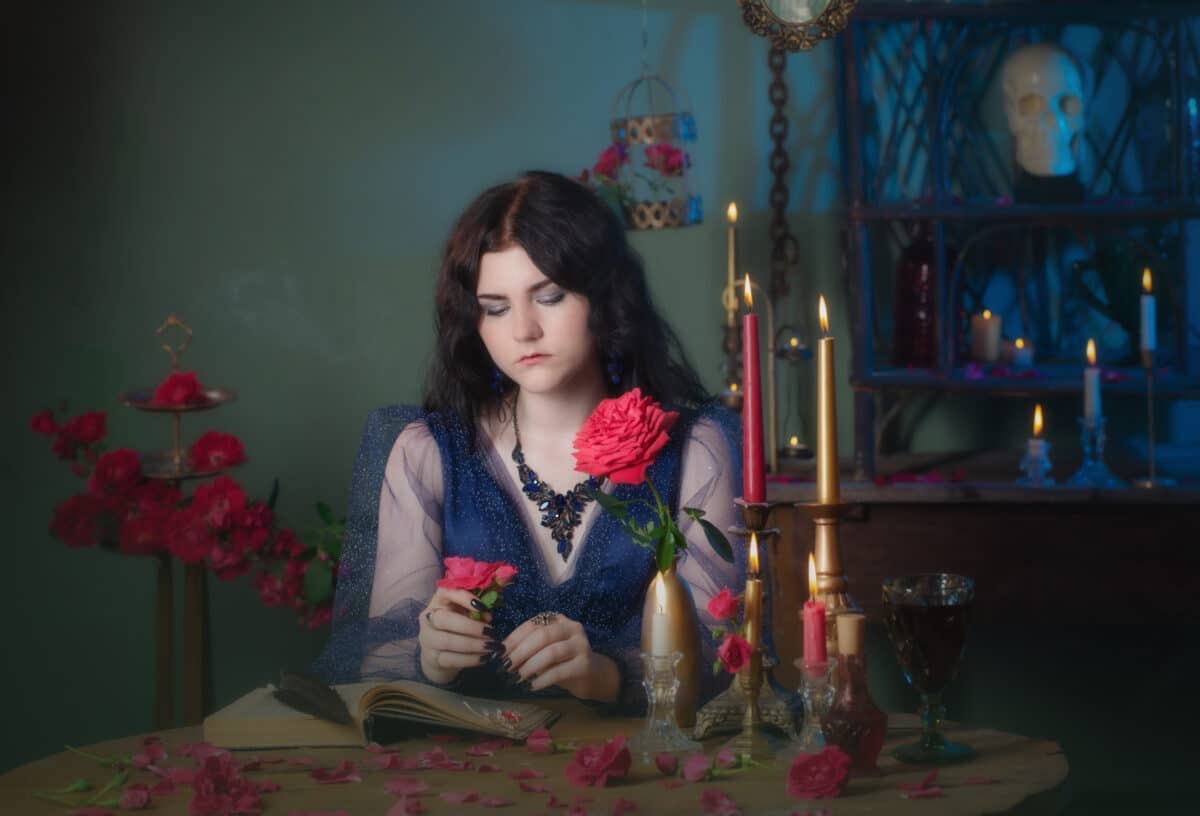 How Often, When the Thought of Suicide
by Iris Tree

How often, when the thought of suicide
With ghostly weapon beckons us to die,
The ghosts of many foods alluring glide
On golden dishes, wine in purple tide
To drown our whim. Things danced before the eye
Like tasselled grapes to Tantalus: The sly
Blue of a curling trout, the battened pride
Of ham in frills, complacent quails that lie
Resigned to death like heroes—July peas,
Expectant bottles foaming at the brink—
White bread, and honey of the golden bees—
A peach with velvet coat, some prawns in pink,
A slice of beef carved deftly, Stilton cheese,
And cup where berries float and bubbles wink.
Oh, what's the use
by a German tinsmith

Oh, what's the use
When you see nothing but trouble
And prospective abuse,
With worry and struggle,
And nothing to show in the end?

This world at best
Is one of unrest,
And he who has plenty
Is not always blest
With health and happiness.
Will you come to my grave
by John Pepper of Chicago

Will you come to my grave
When my spirit is fled,
And beneath the cold sod
I am laid with the dead,
And the heart that once loved you
Is turning to clay,
As in Calvary's cold ground
I am passing away?
Suicide's Note
by Langston Hughes

The calm,
Cool face of the river
Asked me for a kiss.
Fantasy in Purple
by Langston Hughes

Beat the drums of tragedy for me.
Beat the drums of tragedy and death.
And let the choir sing a stormy song
To drown the rattle of my dying breath.

Beat the drums of tragedy for me,
And let the white violins whir thin and slow,
But blow one blaring trumpet note of sun
To go with me
to the darkness
where I go.
Death Undreaded
by Walter Savage Landor

Death stands above me, whispering low
I know not what into my ear:
Of his strange language all I know
Is, there is not a word of fear.
Suicide Poems That Make You Cry
The Suicide's Farewell
by Richard Realf

I
"De mortuis nil nisi bonum ! " When
For me the end has come, and I am dead,
And little, voluble, chattering daws of men
Peck at me curiously, let it then be said,
By some one brave enough to speak the truth:
Here lies a great soul killed by cruel wrong."
Down all the balmy days of his fresh youth,
To his bleak, desolate noon, with sword and song,
And speech that rushed up hotly from the heart
He wrought for liberty ; until his own wound
(He had been stabbed) , concealed with painful art,
Through wasting years, mastered him, and he swooned,
And sank there where you see him lying now,
With that word Failure " written on his brow.

II
But say that he succeeded. If he missed
World's honors, and world's plaudits, and the wage
Of the world's deft lackeys, still his lips were kissed
Daily by those high angels who assuage
The thirstings of the poets-for he was
Born unto singing-and a burthen lay
Mightily upon him, and he moaned because
He could not rightly utter to the day
What God taught him in the night. Sometimes, nathless,
Power fell upon him, and bright tongues of flame,
And blessings reached him from poor souls in stress,
And benedictions from black pits of shame,
And little children's love, and old men's prayers,
And a great Hand that led him unawares.

III
So he died rich. And if his eyes were blurred
With thick films-silence ! he is in his grave.
Greatly he suffered ; greatly, too, he erred;
Yet broke his heart in trying to be brave.
Nor did he wait till freedom had become
The popular shibboleth of courtier's lips,
But smote for her when God himself seemed dumb,
And all His arching skies were in eclipse.
He was aweary, but he fought his fight,
And stood for simple manhood; and was joyed
To see the august broadening of the light,
And new earths heaving heavenward from the void.
He loved his fellows, and their love was sweet
Plant daisies at his head and at his feet.
The Suicide
by Ella Wheeler Wilcox

Vast was the wealth I carried in life's pack–
Youth, health, ambition, hope and trust but Time
And Fate, those robbers fit for any crime
Stole all, and left me but the empty sack.
Before me lay a long and lonely track
Of darkling hills and barren steeps to climb;
Behind me lay in shadows the sublime
Lost lands of Love's delight. Alack! Alack!

Unwearied, and with springing steps elate,
I had conveyed my wealth along the road.
The empty sack proved now a heavier load:
I was borne down beneath its worthless weight.
I stumbled on, and knocked at Death's dark gate.
There was no answer. Stung by sorrow's goad
I forced my way into that grim abode,
And laughed, and flung Life's empty sack to Fate

Unknown and uninvited I passed in
To that strange land that hangs between two goals,
Round which a dark and solemn river rolls–
More dread its silence than the loud earth's din.
And now, where was the peace I hoped to win?
Black-masted ships slid past me in great shoals,
Their bloody decks thronged with mistaken souls.
(God punishes mistakes sometimes like sin.)

Not rest and not oblivion I found.
My suffering self dwelt with me just the same;
But here no sleep was, and no sweet dreams came
To give me respite. Tyrant Death, uncrowned
By my own hand, still King of Terrors, frowned
Upon my shuddering soul, that shrank in shame
Before those eyes where sorrow blent with blame,
And those accusing lips that made no sound.

What gruesome shapes dawned on my startled sight!
What awful sighs broke on my listening ear!
The anguish of the earth, augmented here
A thousand-fold, made one continuous night.
The sack I flung away in impious spite
Hung yet upon me, filled. I saw in fear,
With tears that rained from earth's adjacent sphere,
And turned to stones in falling from that height.

And close about me pressed a grieving throng,
Each with his heavy sack, which bowed him so
His face was hidden. One of these mourned: "Know
Who enters here but finds the way more long
To those fair realms where sounds the angels' song
There is no man-made exit out of woe;
Ye cannot dash the locked door down and go
To claim thy rightful joy through paths of wrong."

He passed into the shadows dim and gray,
And left me to pursue my path alone.
With terror greater than I yet had known.
Hard on my soul the awful knowledge lay,
Death had not ended life nor found God's way;
But, with my same sad sorrows still my own,
Where by-roads led to by-roads, thistle-sown,
I had but wandered off and gone astray.

With earth still near enough to hear its sighs,
With heaven afar and hell but just below,
Still on and on my lonely soul must go
Until I earn the right to Paradise.
We cannot force our way into God's skies,
Nor rush into the rest we long to know;
But patiently, with bleeding steps and slow,
Toil on to where selfhood in Godhood dies.
A Ballade of Suicide
by G.K. Chesterton

The gallows in my garden, people say,
Is new and neat and adequately tall.
I tie the noose on in a knowing way
As one that knots his necktie for a ball;
But just as all the neighbours—on the wall—
Are drawing a long breath to shout "Hurray!"
The strangest whim has seized me…. After all
I think I will not hang myself to-day.

To-morrow is the time I get my pay—My
uncle's sword is hanging in the hall—
I see a little cloud all pink and grey—
Perhaps the rector's mother will not call—
I fancy that I heard from Mr. Gall
That mushrooms could be cooked another way—
I never read the works of Juvenal—
I think I will not hang myself to-day.

The world will have another washing day;
The decadents decay; the pedants pall;
And H.G. Wells has found that children play.
And Bernard Shaw discovered that they squall;
Rationalists are growing rational—
And through thick woods one finds a stream astray,
So secret that the very sky seems small—
I think I will not hang myself to-day.

ENVOI

Prince, I can hear the trumpet of Germinal,
The tumbrils toiling up the terrible way;
Even to-day your royal head may fall—
I think I will not hang myself to-day.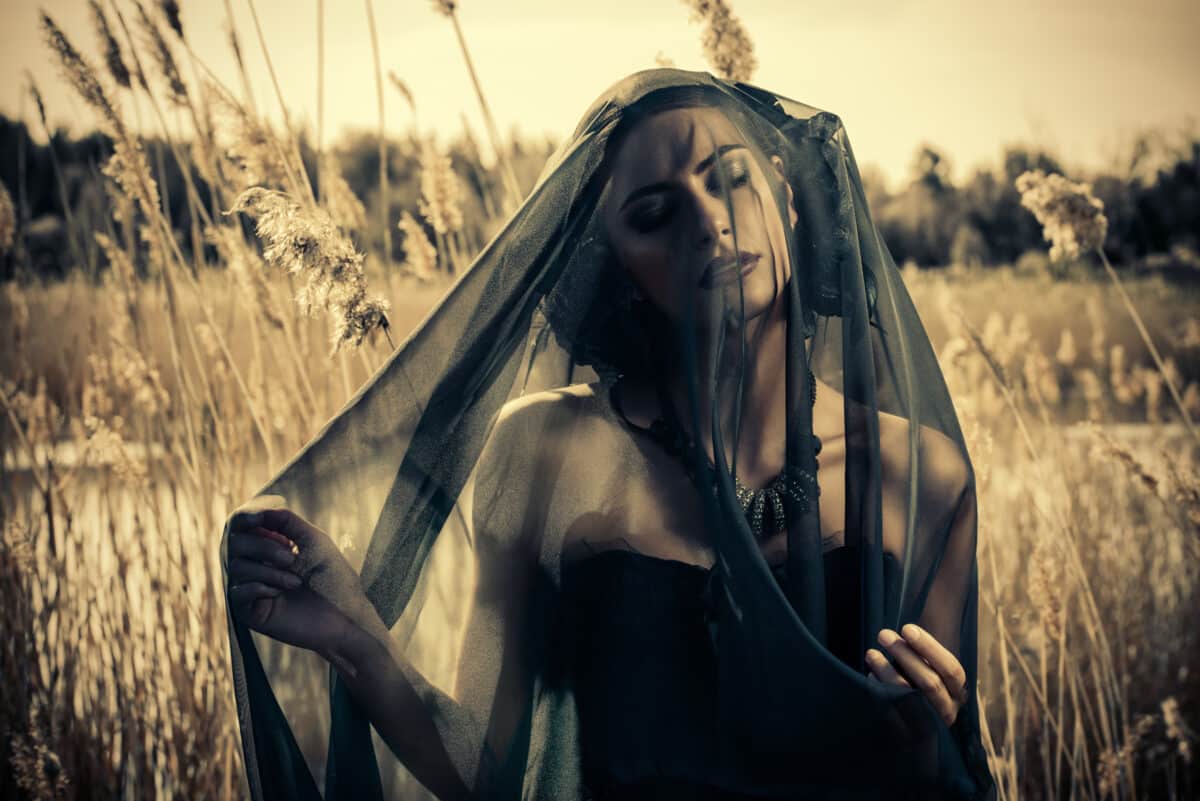 From "The Suicide"
by Alexander Wilson

Ye hapless sons of misr'y and of woo,
Whose days are spent with heart-distressing care;
Who seem the sport of ruthless Fate below,
Still lab'ring hard, and still, as Winter bare;
Tho' rough the path, tho' weighty be the share
Of nameless ills, that press you ever down;
Oh ! never, never yield to dire despair,
Or think your griefs intolerable grown;
Each has his secret load, and each must feel his own.

II.
Is pale Disease, is Poverty your lot?
Or, are you doom'd to some obscure employ?
Does mankind rate your merits by your coat?
Or burns your breast by Love's distracting boy.
Yet still reflect what blessings you enjoy;
Returning health again may flush your face,
Glad Plenty smile, your toils forget to cloy,
And Celia blush amid your chaste embrace;
Then men shall see you deck'd with every worth andgrace.

III.
Be wisely calm, and brave the adverse storm
Let Hope to happier times direct your sight;
Tho' mis'ries stare in many a threat'ning form,
Hope slacks their jaws and mitigates their bite;
And though the present scene be black as night,
Trust me, your hopes shall not be long in vain;
For oft, tho' Pain put Pleasure to the flight,
Yet Pleasure still dethrones the tyrant Pain,
And soothes the weary soul to peace and joy again.
PERDIDI VITUM. VALE MUNDUM.
by Dr. Thomas Osmond Summers

Good night, old world, good-bye to all your joys,
Your sorrows, pleasures, passions, pomps, and noise.
I leave you for the eternal silence of stars ;
The deepness of unbounded space, where bars
No longer hold the soul in durance vile.
Where naught can wound and nothing can defile,
Where the pure spirit shall despise the things
The sense on earth hath loved.
On wings bathed in the ether of eternity,
How sweet to feel from every passion free.
And yet it is an awful leap to take.
Into the great unknown, perchance to awake
To greater woes, indeed, than those we have
And hoped to bury in the silent grave.
But still the greater majority is there.
Why, then, should we turn pale with fear.
Or tremble when the hour supreme has come?
As soon or late it must.
Man's final home
The grave at least gives rest from troubles here,
And we may hope for sweet oblivion there.
Then, Charon, come;
I signal thee to-night.
Come-row me o'er the Styx; I've lost life's fight.
This road leads sure to death
by Dr. Roswell Field

This road leads sure to death ; I near the end.
The milestones are all past-three score and ten.
I started with a crowd. Where are they now?
I lost them on the road, I know not how.

I lost them one by one ; I know no more.
They were not left behind ; they went before.
The way was full of hope, of joy and bliss;
Of pain, of woe and death-and happiness.

Life's journey has been short; that is to say,
'Twas morning, noon and night, but one short day.
I'll look the record o'er-yes, I am right,
The journey of a day, morn, noon and night.

My morn was spent in dreams, my noon was bright,
Clouds quickly gathered round, and now ' tis night.
My glass is almost run ; why need I care?
The hand that led me here will lead me there.

Now let the time be short when I may rest
My weary, aching head upon His breast.
I go from whence I came, life's journey o'er,
And be what I have been, and nothing more.

My dust returns to dust, all for the best:
My soul will go to God, and be at rest.
I've outlived all my cares, my hopes, my fears;
I have no place for mirth, and less for tears.
Suicide
by William Ernest Henley

Staring corpselike at the ceiling,
See his harsh, unrazored features,
Ghastly brown against the pillow,
And his throat—so strangely bandaged!

Lack of work and lack of victuals,
A debauch of smuggled whisky,
And his children in the workhouse
Made the world so black a riddle

That he plunged for a solution;
And, although his knife was edgeless,
He was sinking fast towards one,
When they came, and found, and saved him.

Stupid now with shame and sorrow,
In the night I hear him sobbing.
But sometimes he talks a little.
He has told me all his troubles.

In his broad face, tanned and bloodless,
White and wild his eyeballs glisten;
And his smile, occult and tragic,
Yet so slavish, makes you shudder!
Drifting
by Olivia Ward Bush-Banks

And now the sun in tinted splendor sank,
The west was all aglow with crimson light;
The bay seemed like a sheet of burnished gold,
Its waters glistened with such radiance bright.

At anchor lay the yachts with snow-white sails,
Outlined against the glowing, rose-hued sky.
No ripple stirred the waters' calm repose
Save when a tiny craft sped lightly by.

Our boat was drifting slowly, gently round,
To rest secure till evening shadows fell;
No sound disturbed the stillness of the air,
Save the soft chiming of the vesper bell.

Yes, drifting, drifting; and I thought that life,
When nearing death, is like the sunset sky:
And death is but the slow, sure drifting in
To rest far more securely, by and by.

Then let me drift along the Bay of Time,
Till my last sun shall set in glowing light;
Let me cast anchor where no shadows fall,
Forever moored within Heaven's harbor bright.
Dark Suicide Poems
From "The Suicide"
by David Page (of Edinburgh.)

Forgive! forgive!-be hush'd ye coward pow'rs;
To curse man with forgiveness is a dream
A bauble sentiment—a tickling tale
That tickles mawkish hearts-I'll not forgive, —
Their blood or mine must flow-if theirs, ' tis done;
If mine, my death shall be upon their heads,
My blood upon their hands, and my last voice
Shall breathe a curse, which shall descend to them,
And haunt their conscience with its scorpion-stings;
Their hearts, and not their ears, shall hear its voice;

They shall not know but feel its agency,
Aweight shall press upon their waking thoughts
A phantom-form shall rise upon their sight,
At midnight hour, when reason dreaming sleeps;
Disdain shall balm their fears-a murderer's form
Shall soothe the pillow of their confidence."
Thus spake he, incoherently and strange,
As by the beach he wander'd, till the day
Sought other realms to smile on, and the night
Strew'd poppies round our ocean-cradled isle,
And canopied her sleep with silent gloom.
Spirits of the Dead
by Edgar Allan Poe

Thy soul shall find itself alone
'Mid dark thoughts of the grey tomb-stone;
Not one, of all the crowd, to pry
Into thine hour of secrecy.

Be silent in that solitude,
Which is not loneliness — for then
The spirits of the dead, who stood
In life before thee, are again
In death around thee, and their will
Shall overshadow thee; be still.

The night, though clear, shall frown,
And the stars shall not look down
From their high thrones in the Heaven
With light like hope to mortals given,
But their red orbs, without beam,
To thy weariness shall seem
As a burning and a fever
Which would cling to thee for ever.

Now are thoughts thou shalt not banish,
Now are visions ne'er to vanish;
From thy spirit shall they pass
No more, like dew-drop from the grass.

The breeze, the breath of God, is still,
And the mist upon the hill
Shadowy, shadowy, yet unbroken,
Is a symbol and a token.
How it hangs upon the trees,
A mystery of mysteries!
Suicide In The Trenches
by Siegfried Loraine Sassoon

I knew a simple soldier boy
Who grinned at life in empty joy,
Slept soundly through the lonesome dark,
And whistled early with the lark.

In winter trenches, cowed and glum,
With crumps and lice and lack of rum,
He put a bullet through his brain.
No one spoke of him again.
* * * * *
You snug-faced crowds with kindling eye
Who cheer when soldier lads march by,
Sneak home and pray you'll never know
The hell where youth and laughter go.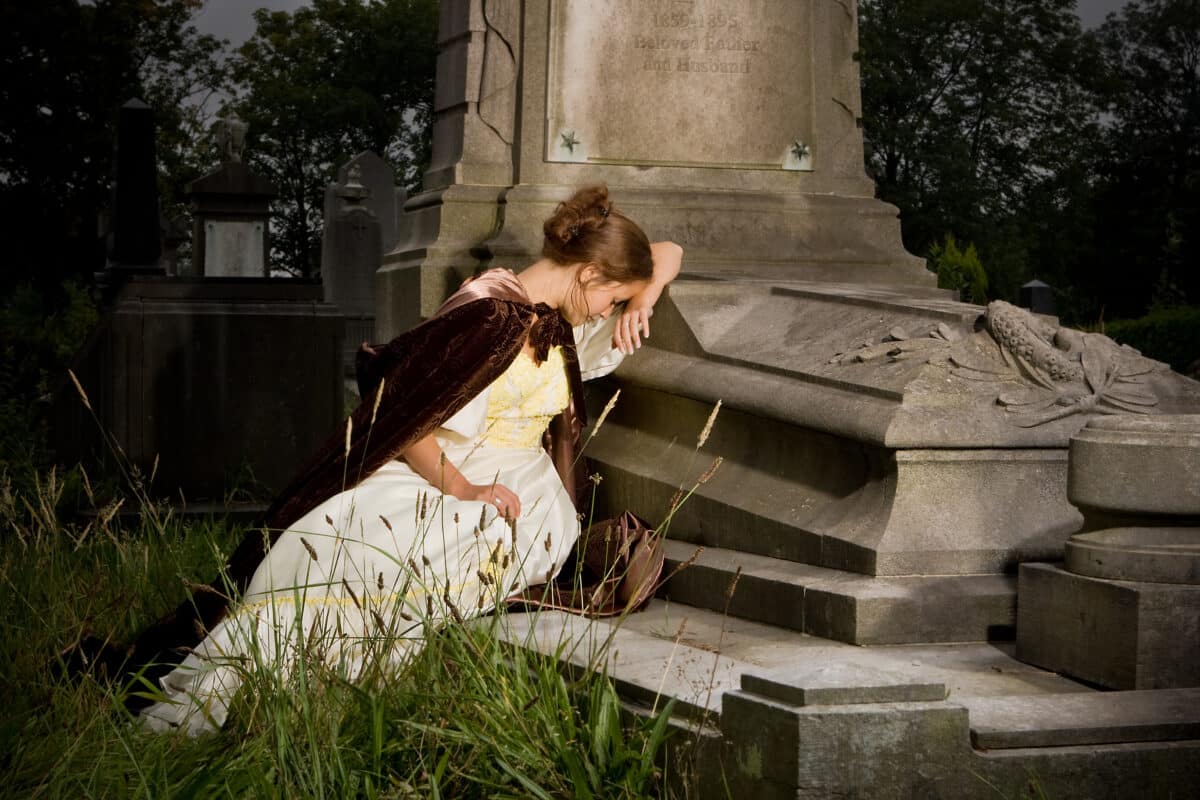 From "Letters Found Near a Suicide" (Countee Cullen, Editor)
from Caroling Dusk

To all of you
My little stone
Sinks quickly
Into the bosom of this deep, dark pool
Of oblivion . . .
I have troubled its breast but little
Yet those far shores
That knew me not
Will feel the fleeting, furtive kiss
Of my time concentric ripples . . .
Invitation to Eternity
by John Clare

Say, wilt thou go with me , sweet maid,
Say, maiden , wilt thou go with me
Through the valley – depths of shade,
Of bright and dark obscurity;
Where the path has lost its way,
Where the sun forgets the day,
Where there's nor light nor life to see,
Sweet maiden , wilt thou go with me?

Where stones will turn to flooding streams,
Where plains will rise like ocean's waves,
Where life will fade like visioned dreams
And darkness darken into caves,
Say , maiden , wilt thou go with me
Through this sad non-identity
Where parents live and are forgot,
And sisters live and know us not?

Say , maiden , wilt thou go with me
In this strange death of life to be,
To live in death and be the same,
Without this life or home or name,
At once to be and not to be
That was and is not – yet to see
Things pass like shadows , and the sky
Above , below , around us lie?

The land of shadows wilt thou trace,
Nor look nor know each other's face;
The present marred with reason gone,
And past and present both as one?
Say , maiden , can thy life be led
To join the living and the dead?
Then trace thy footsteps on with me:
We are wed to one eternity.