Here are my 77 favorite most moving poems about missing your love for her categorized:
Short I miss you poems for her
Missing you poems for her
Poems about missing someone you love for her
So if you want the best collection of poems about missing your love for her, then you're in the right place.
Let's jump right in!
Most Moving Poems About Missing Your Love for Her
Feel your heart ache like a tempestuous storm in this collection of exquisite poems that speak to bittersweet experience of missing your love for her, all nestled in one location for your convenience.
We've got short lines that tug at your heartstrings to tenderly crafted verses that capture the essence of longing, these poems will transport you to a realm where every thought is a whisper for her return.
Whether you want poems to help you reminisce her presence in your life or seeking for solace in the brevity of fleeting desires for her, our special collection will hit home.
So let your heart take flight, and let these poems wrap around you like a warm embrace.
Let's jump right in!
My #1 Favorite Poem About Missing Your Love for Her
"Longing" by Paul Laurence Dunbar
If you could sit with me beside the sea to-day,
And whisper with me sweetest dreamings o'er and o'er;
I think I should not find the clouds so dim and gray,
And not so loud the waves complaining at the shore.
If you could sit with me upon the shore to-day,
And hold my hand in yours as in the days of old,
I think I should not mind the chill baptismal spray,
Nor find my hand and heart and all the world so cold.
If you could walk with me upon the strand to-day,
And tell me that my longing love had won your own,
I think all my sad thoughts would then be put away,
And I could give back laughter for the Ocean's moan!
Short I Miss You Poems for Her
"I Thought Of You" by Sara Teasdale
I thought of you and how you love this beauty,
And walking up the long beach all alone
I heard the waves breaking in measured thunder
As you and I once heard their monotone.
Around me were the echoing dunes, beyond me
The cold and sparkling silver of the sea,
We two will pass through death and ages lengthen
Before you hear that sound again with me.
"Song Of The Night At Daybreak" by Alice Meynell
All my stars forsake me,
And the dawn-winds shake me.
Where shall I betake me?
Whither shall I run
Till the set of sun,
Till the day be done?
To the mountain-mine,
To the boughs o' the pine,
To the blind man's eyne,
To a brow that is
Bowed upon the knees,
Sick with memories.
"To —" by Frances Anne Butler
When we first met, dark wintry skies were glooming,
And the wild winds sang requiem to the year;
But thou, in all thy beauty's pride wert blooming,
And my young heart knew hope without a fear.
When we last parted, summer suns were smiling,
And the bright earth her flowery vesture wore;
But thou hadst lost the power of beguiling,
For my wrecked, wearied heart, could hope no more.
"Sleepless" by Sara Teasdale
If I could have your arms tonight,
But half the world and the broken sea
Lie between you and me.
The autumn rain reverberates in the courtyard,
Beating all night against the barren stone,
The sound of useless rain in the desolate courtyard
Makes me more alone.
If you were here, if you were only here,
My blood cries out to you all night in vain
As sleepless as the rain.
"To—" by Frances Anne Butler
Is it a sin to wish that I may meet thee
In that dim world whither our spirits stray,
When sleep and darkness follow life and day?
Is it a sin, that there my voice should greet thee
With all that love that I must die concealing?
Will my tear-laden eyes sin in revealing
The agony that preys upon my soul?
Is't not enough through the long, loathsome day,
To hold each look, and word, in stern control?
May I not wish the staring sunlight gone,
Day and its thousand torturing moments done,
And prying sights and sounds of men away?
Oh, still and silent Night! when all things sleep,
Locked in thy swarthy breast my secret keep:
Come, with thy vision'd hopes and blessings now!
I dream the only happiness I know.
"To A Picture" by Frances Anne Butler
Oh, serious eyes! how is it that the light,
The burning rays that mine pour into ye,
Still find ye cold, and dead, and dark, as night—
Oh, lifeless eyes! can ye not answer me?
Oh, lips! whereon mine own so often dwell,
Hath love's warm, fearful, thrilling touch, no spell
To waken sense in ye?—oh, misery!—
Oh, breathless lips! can ye not speak to me?
Thou soulless mimicry of life! my tears
Fall scalding over thee; in vain, in vain;
I press thee to my heart, whose hopes, and fears,
Are all thine own; thou dost not feel the strain.
Oh, thou dull image! wilt thou not reply
To my fond prayers and wild idolatry?
"Absence" by Claude Mckay
Your words dropped into my heart like pebbles into a pool,
Rippling around my breast and leaving it melting cool.
Your kisses fell sharp on my flesh like dawn-dews from the limb,
Of a fruit-filled lemon tree when the day is young and dim.
Like soft rain-christened sunshine, as fragile as rare gold lace,
Your breath, sweet-scented and warm, has kindled my tranquil face.
But a silence vasty-deep, oh deeper than all these ties
Now, through the menacing miles, brooding between us lies.
And more than the songs I sing, I await your written word,
To stir my fluent blood as never your presence stirred.
"You Will Not Come Again" by Dora Sigerson Shorter
The green has come to the leafless tree,
The earth brings forth its grain;
The flower has come for the honey bee:
You will not come again.
The birds have come to the empty nest,
All winter full of rain;
So music has come where the silence was:
You will not come again.
Love will come for the weak lambs' cry;
Alas for my heart's dull pain!
In the cycle of change I alone am lone:
You will not come again.
"Remembrance" by Jean Blewett
"Once they were lovers," says the world, "with young hearts all aglow;
They have forgotten," says the world, "forgotten long ago."
Between ourselves – just whisper it – the old world does not know.
They walk their lone, divided ways, but ever with them goes
Remembrance, the subtle breath of love's sweet thorny rose.
"Sonnet" by Frances Anne Butler
Whene'er I recollect the happy time
When you and I held converse dear together,
There come a thousand thoughts of sunny weather,
Of early blossoms, and the fresh year's prime;
Your memory lives for ever in my mind
With all the fragrant beauties of the spring,
With od'rous lime and silver hawthorn twined,
And many a noonday woodland wandering.
There's not a thought of you, but brings along
Some sunny dream of river, field, and sky;
'Tis wafted on the blackbird's sunset song,
Or some wild snatch of ancient melody.
And as I date it still, our love arose
'Twixt the last violet and the earliest rose.
"Love's Memory" by William Shakespeare
I am undone: there is no living, none,
If Bertram be away. It were all one,
That I should love a bright particular star,
And think to wed it, he is so above me:
In his bright radiance and collateral light
Must I be comforted, not in his sphere.
The ambition in my love thus plagues itself:
The hind that would be mated by the lion
Must die for love. 'Twas pretty, though a plague,
To see him every hour; to sit and draw
His archèd brows, his hawking eye, his curls,
In our heart's table,—heart too capable
Of every line and trick of his sweet favor:
But now he's gone, and my idolatrous fancy
Must sanctify his relics.
"Come" by Sara Teasdale
Come, when the pale moon like a petal
Floats in the pearly dusk of spring,
Come with arms outstretched to take me,
Come with lips pursed up to cling.
Come, for life is a frail moth flying,
Caught in the web of the years that pass,
And soon we two, so warm and eager,
Will be as the gray stones in the grass.
"Gone" by Mary Elizabeth Coleridge
About the little chambers of my heart
Friends have been coming—going—many a year.
The doors stand open there.
Some, lightly stepping, enter; some depart.
Freely they come and freely go, at will.
The walls give back their laughter; all day long
They fill the house with song.
One door alone is shut, one chamber still.
"Am I To Lose You?" by Louisa S. Guggenberger
"Am I to lose you now?" The words were light;
You spoke them, hardly seeking a reply,
That day I bid you quietly "Good-bye,"
And sought to hide my soul away from sight.
The question echoed, dear, through many a night,—
My question, not your own—most wistfully;
"Am I to lose him?"—asked my heart of me;
"Am I to lose him now, and lose him quite?"
And only you can tell me. Do you care
That sometimes we in quietness should stand
As fellow-solitudes, hand firm in hand,
And thought with thought and hope with hope compare?
What is your answer? Mine must ever be,
"I greatly need your friendship: leave it me."
"Thou Walkest With Me" by Mathilde Blind
Thou walkest with me as the spirit-light
Of the hushed moon, high o'er a snowy hill,
Walks with the houseless traveller all the night,
When trees are tongueless and when mute the rill.
Moon of my soul, O phantasm of delight,
Thou walkest with me still.
The vestal flame of quenchless memory burns
In my soul's sanctuary. Yea, still for thee
My bitter heart hath yearned, as moonward yearns
Each separate wave-pulse of the clamorous sea:
My Moon of love, to whom for ever turns
The life that aches through me.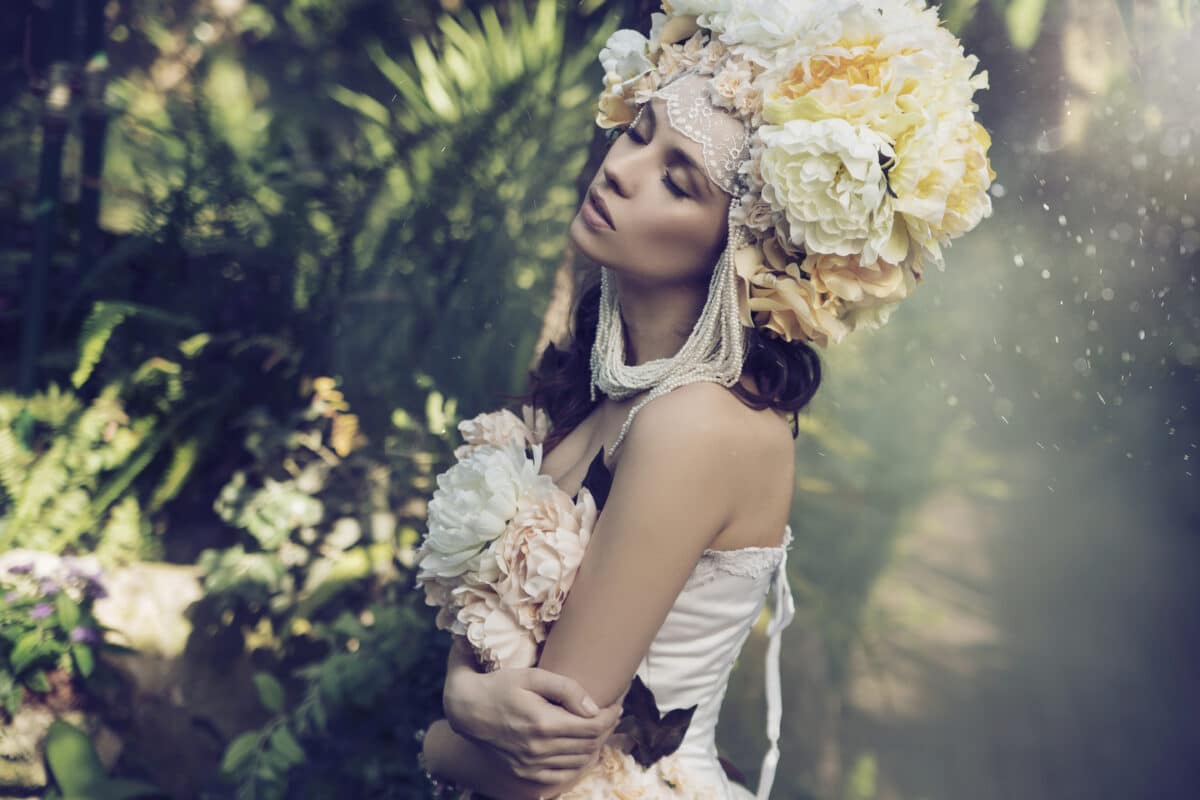 "I Am A Thirst, But Not For Wine" by Mathilde Blind
I am a thirst, but not for wine;
The drink I long for is divine,
Poured only from your eyes in mine.
I hunger, but the bread I want,
Of which my blood and brain are scant,
Is your sweet speech, for which I pant.
I am a-cold, and lagging lame,
Life creeps along my languid frame;
Your love would fan it into flame.
Heaven's in that little word-your love!
It makes my heart coo like a dove,
My tears fall as I think thereof.
"Yea, The Roses Are Still On Fire" by Mathilde Blind
Yea, the roses are still on fire
With the bygone heat of July,
Though the least little wind drifting by
Shake a rose-leaf or two from the brier,
Be it never so soft a sigh.
Ember of love still glows and lingers
Deep at the red heart's smouldering core;
With the sudden passionate throb of yore
We shook as our eyes and clinging fingers
Met once only to meet no more.
"Ah, If You Knew" by Mathilde Blind
Ah, if you knew how soon and late
My eyes long for a sight of you,
Sometimes in passing by my gate
You'd linger until fall of dew,
If you but knew!
Ah, if you knew how sick and sore
My life flags for the want of you,
Straightway you'd enter at the door
And clasp my hand between your two,
If you but knew!
Ah, if you knew how lost and lone
I watch and weep and wait for you,
You'd press my heart close to your own
Till love had healed me through and through,
If you but knew!
"Song" by Sophie M. (Almon) Hensley
Deep in the green bracken lying,
Close by the welcoming sea,
Dream I, and let all my dreaming
Drift as it will, Love, to thee.
Sated with splendid caresses
Showered by the sun in his pride,
Scorched by his passionate kisses
Languidly ebbs the tide.
Missing You Poems for Her
"Absence" by Frances Anne Kemble (Fanny)
What shall I do with all the days and hours
That must be counted ere I see thy face?
How shall I charm the interval that lowers
Between this time and that sweet time of grace?
Shall I in slumber steep each weary sense,
Weary with longing? – shall I flee away
Into past days, and with some fond pretence
Cheat myself to forget the present day?
Shall love for thee lay on my soul the sin
Of casting from me God's great gift of time;
Shall I these mists of memory locked within,
Leave, and forget, life's purposes sublime?
Oh! how, or by what means, may I contrive
To bring the hour that brings thee back more near?
How may I teach my drooping hope to live
Until that blessed time, and thou art here?
I'll tell thee: for thy sake, I will lay hold
Of all good aims, and consecrate to thee,
In worthy deeds, each moment that is told
While thou, beloved one! art far from me.
For thee I will arouse my thoughts to try
All heavenward flights, all high and holy strains;
For thy dear sake I will walk patiently
Through these long hours, nor call their minutes pains.
I will this dreary blank of absence make
A noble task time, and will therein strive
To follow excellence, and to o'ertake
More good than I have won, since yet I live.
So may this doomed time build up in me
A thousand graces which shall thus be thine;
So may my love and longing hallowed be,
And thy dear thought an influence divine.
"When We Shall Meet" by Freeman Edwin Miller
When we shall meet, I strangely know
The mad emotions that shall flow
Across my heart all quivering,
Beneath the raptures he shall bring
From angel years that gladdened so.
And I all shy and silent grow
Beneath his glance of gladness, though
Wild yearnings through my bosom spring,
When we shall meet.
Till joyful tears of passion show,
And to his kind embrace I throw
My heart unworthy, and I cling
With deathless fondness to the king
I worshipped in the Long Ago,
When we shall meet!
"Tired" by Ella Wheeler Wilcox
I am tired to-night, and something,
The wind maybe, or the rain,
Or the cry of a bird in the copse outside,
Has brought back the past and its pain.
And I feel, as I sit here thinking,
That the hand of a dead old June
Has reached out hold of my heart's loose strings,
And is drawing them up in tune.
I am tired to-night, and I miss you,
And long for you, love, through tears;
And it seems but to-day that I saw you go—
You, who have been gone for years.
And I seem to be newly lonely—
I, who am so much alone;
And the strings of my heart are well in tune,
But they have not the same old tone.
I am tired; and that old sorrow
Sweeps down the bed of my soul,
As a turbulent river might sudden'y break
way from a dam's control.
It beareth a wreck on its bosom,
A wreck with a snow-white sail;
And the hand on my heart strings thrums away,
But they only respond with a wail.
"Alone" by Robert J. Burdett
I miss you, my darling, my darling,
The embers burn low on the hearth:
And still is the stir of the household,
And hushed is the voice of its mirth;
The rain splashes fast on the terrace,
The wind past the lattices moans,
The midnight chimes out from the Minster,
And I am alone.
I want you, my darling, my darling,
I'm tired with care and with fret;
I would nestle in silence beside you,
And all but your presence forget,
In the hush of the happiness given
To those who through trusting have grown
To the fulness of love in contentment:
But I am alone.
I call you, my darling, my darling!
My voice echoes back on the heart;
I stretch my arms to you in longing,
And lo! they fall empty apart;
I whisper the sweet words you taught me,
The words that we only have known,
Till the blank of the dumb air is bitter,
For I am alone.
I need you, my darling, my darling!
With its yearnings my very heart aches;
The load that divides us weighs harder;
I shrink from the jar that it makes,
Old sorrows rise up to beset me;
Old doubts make my spirit their own.
Oh, come through the darkness and save me,
For I am alone!
"Come to Me in Cherry-time" by George Pope Morris
Come to me in cherry-time,
And, as twilight closes,
We will have a merry time,
Here among the roses!
When the breezes crisp the tide,
And the lindens quiver,
In our bark we'll safely glide
Down the rocky river!
When the stars, with quiet ray,
All the hill-tops brighten,
Cherry-ripe we'll sing and play
Where the cherries ripen!
Then come to me in cherry-time,
And, as twilight closes,
We will have a merry time
Here among the roses.
"Communism" by Ella Wheeler Wilcox
When my blood flows calm as a purling river,
When my heart is asleep and my brain has sway,
It is then that I vow we must part forever,
That I will forget you, and put you away
Out of my life, as a dream is banished
Out of the mind when the dreamer awakes;
That I know it will be, when the spell has vanished,
Better for both of our sakes.
When the court of the mind is ruled by Reason,
I know it is wiser for us to part;
But Love is a spy who is plotting treason,
In league with that warm, red rebel, the Heart.
They whisper to me that the King is cruel,
That his reign is wicked, his law a sin;
And every word they utter is fuel
To the flame that smoulders within.
And on nights like this, when my blood runs riot
With the fever of youth and its mad desires,
When my brain in vain bids my heart be quiet,
When my breast seems the centre of lava-fires,
Oh, then is the time when most I miss you,
And I swear by the stars and my soul and say
That I will have you and hold you and kiss you,
Though the whole world stands in the way.
And like Communists, as mad, as disloyal,
My fierce emotions roam out of their lair;
They hate King Reason for being royal;
They would fire his castle, and burn him there.
Oh, Love! they would clasp you and crush you and kill you,
In the insurrection of uncontrol.
Across the miles, does this wild war thrill you
That is raging in my soul?
"Absence" by Elizabeth Jennings
I visited the place where we last met.
Nothing was changed, the gardens were well-tended,
The fountains sprayed their usual steady jet;
There was no sign that anything had ended
And nothing to instruct me to forget.
The thoughtless birds that shook out of the trees,
Singing an ecstasy I could not share,
Played cunning in my thoughts. Surely in these
Pleasures there could not be a pain to bear
Or any discord shake the level breeze.
It was because the place was just the same
That made your absence seem a savage force,
For under all the gentleness there came
An earthquake tremor: Fountain, birds and grass
Were shaken by my thinking of your name.
"Waiting" by Owen Innsly
I count the days,—
The lonely days, the weary days;
From east to west they softly go,
Silent and slow.
Green is the earth
With budding grass; the wondrous birth
Of spring and hope, wide as it spreads,
New glory sheds.
The air is sweet.
Here snowy petals strew the street;
Here lean against the garden-wall
The lilacs tall.
The cuckoo cries,
And in his frequent note there lies
The count of years where brain and nerve
Must toil and serve.
But youth is strong,
And unappalled it fronts the long
Array of days—which must be fair
If thou art there—
When I may learn
My will to thine to bend and turn,
To meet thy mood, and more and more
Love and adore.
The world is dear
And good; I dare not shed a tear.
I sing my songs of love and praise,
And count the days.
"When Poor In All But Hope And Love" by Caroline Sheridan Norton
When, poor in all but hope and love,
I clasped thee to my faithful heart;
For wealth and fame I vowed to rove,
That we might meet no more to part!
Years have gone by-long weary years
Of toil, to win thee comfort now—
Of ardent hopes-of sickening fears—
And wealth is mine—but where art thou?
Fame's dazzling dreams, for thy dear sake,
Rose brighter than before to me;
I clung to all I deemed could make
My burning heart more worthy thee.
Years have gone by-the laurel droops
In mockery o'er my joyless brow:
A conquered world before me stoops,
And Fame is mine-but where art thou?
In life's first hours, despised and lone,
I wandered through the busy crowd;
But now that life's best hopes are gone,
They greet with pride and murmurs loud.
Oh! for thy voice! thy happy voice,
To breathe its laughing welcome now;
Wealth, fame, and all that should rejoice,
To me are vain-for where art thou?
"A Reminiscence" by Anne Brontë
Yes, thou art gone! and never more
Thy sunny smile shall gladden me;
But I may pass the old church door,
And pace the floor that covers thee.
May stand upon the cold, damp stone,
And think that, frozen, lies below
The lightest heart that I have known,
The kindest I shall ever know.
Yet, though I cannot see thee more,
'Tis still a comfort to have seen;
And though thy transient life is o'er,
'Tis sweet to think that thou hast been;
To think a soul so near divine,
Within a form so angel fair,
United to a heart like thine,
Has gladdened once our humble sphere.
"Would I Were With Thee!" by Caroline Sheridan Norton
Would I were with thee! every day and hour
Which now I spend so sadly, far from thee—
Would that my form possessed the magic power
To follow where my heavy heart would be!
Whate'er thy lot—by land or sea—
Would I were with thee—eternally!
Would I were with thee! when, the world forgetting,
Thy weary limbs upon the turf are thrown,—
While bright and red the evening sun is setting,
And all thy thoughts belong to heaven alone:
While happy dreams thy heart employ
Would I were with thee—in thy joy!
Would I were with thee! when, no longer feigning
The hurried laugh that stifles back a sigh
Thy young lip pours unheard its sweet complaining,
And tears have quenched the light within thine eye:
When all seems dark and sad below,
Would I were with thee—in thy woe!
Would I were with thee! when the day is breaking,
And when the moon hath lit the lonely sea
Or when in crowds some careless note awaking:
Speaks to thy heart in memory of me.
In joy or pain, by sea or shore
Would I were with thee—evermore!
"Renouncement" by Alice Meynell
I must not think of thee; and, tired yet strong,
I shun the thought that lurks in all delight—
The thought of thee—and in the blue Heaven's height,
And in the sweetest passage of a song.
Oh, just beyond the fairest thoughts that throng
This breast, the thought of thee waits, hidden yet bright;
But it must never, never come in sight;
I must stop short of thee the whole day long.
But when sleep comes to close each difficult day,
When night gives pause to the long watch I keep,
And all my bonds I needs must loose apart,
Must doff my will as raiment laid away,—
With the first dream that comes with the first sleep
I run, I run, I am gathered to thy heart.
"You Make The Sunshine Of My Heart" by Mathilde Blind
You make the sunshine of my heart
And its tempestuous shower;
Sometimes the thought of you is like
A lilac bush in flower,
Yea, honey-sweet as hives in May.
And then the pang of it will strike
My bosom with a fiery smart,
As though love's deeply planted dart
Drained all its life away.
My thoughts hum round you, Dear, like bees
About a bank of thyme,
Or round the yellow blossoms of
The heavy-scented lime.
Ah, sweeter you than honeydew,
Yet dark the ways of love,
For it has robbed my soul of peace,
And marred my life and turned heart's-ease
Into funereal rue.
"Absence" by Ella Wheeler Wilcox
After you went away, our lovely room
Seemed like a casket whence the soul had fled.
I stood in awful and appalling gloom,
The world was empty and all joy seemed dead.
I think I felt as one might feel who knew
That Death had left him on the earth alone.
For "all the world" to my fond heart means you;
And there is nothing left when you are gone.
Each way I turned my sad, tear-blinded gaze,
I found fresh torture to augment my grief;
Some new reminder of the perfect days
We passed together, beautiful as brief.
There lay a pleasing book that we had read—
And there your latest gift; and everywhere
Some tender act, some loving word you said,
Seemed to take form and mock at my despair.
All happiness that human heart may know
I find with you; and when you go away,
Those hours become a winding-sheet of woe,
And make a ghastly phantom of To-day.
"The Silver Bridge" by Elizabeth Akers Allen
The sunset fades along the shore,
And faints behind yon rosy reach of sea
Night falls again , but oh, no more,
No more, no more,
My love returns to me.
The lonely moon builds soft and slow
Her silver bridge across the main,
But him who sleeps the wave below,
Love waits in vain,
Ah no, ah no,
He never comes again!
But while some night beside the sea
I watch, when sunset's red has ceased to burn,
That silver path, and sigh,
Ah me, ah me,
He never will return!"
If on that bridge of rippling light,
His homeward feet should find their way,
I should not wonder at the sight,
But only say:
"Ah love, my love,
I knew you would not stay!"
"Impatience" by Ella Wheeler Wilcox
How can I wait until you come to me?
The once fleet mornings linger by the way;
Their sunny smiles touched with malicious glee
At my unrest, they seem to pause and play
Like truant children, while I sigh and say,
How can I wait?
How can I wait? Of old, the rapid hours
Refused to pause or loiter with me long;
But now they idly fill my hands with flowers,
And make no haste, but slowly stroll among
The summer blooms, not heeding my one song,
How can I wait?
How can I wait? The nights alone are kind;
They reach forth to a future day, and bring
Sweet dreams of you to people all my mind,
And time speeds by on light and airy wing.
I feast upon your face, I no more sing,
How can I wait?
How can I wait? The morning breaks the spell
A pitying night has flung upon my soul.
You are not near me, and I know full well
My heart has need of patience and control;
Before we meet, hours, days, and weeks must roll,
How can I wait?
How can I wait? Oh, love, how can I wait
Until the sunlight of your eyes shall shine
Upon my world that seems so desolate?
Until your hand-clasp warms my blood like wine;
Until you come again, O love of mine,
How can I wait?
"Into The Dark" by Jessie F. O'Donnell
I gaze into the dark, O Love!
I gaze into the dark,
The creeping shadows chill me; and the Night,
With wide-outreaching arms, holds thee afar.
O yearning eyes! Your love, 'midst wondrous light
More fair than falls from noon-ray or from star,
Smiles out into the dark.
I reach into the dark, O Love!
I reach into the dark.
I cannot find thee; and my groping hands
Touch only memories and phantom shapes.
O empty arms! Be glad of those sweet lands
Wherein your love all loneliness escapes,
And smiles into the dark .
I call into the dark, O Love!
I call into the dark.
There comes from out the hush below, above,
No answer but my own quick-fluttered breath.
O doubting heart! Dost thou not know thy love,
Across the awful silentness of death,
Smiles at thee through the dark?
"Do You" by Unknown
Do you feel sometimes in your dreaming
The weight of my head on your breast?
Or the velvety touch of my kisses
On your lips in passion impressed?
Do you hold me sometimes in your dreaming
In a rapturous clasp on your heart?
Or cry in the depth of your yearning
"'T is cruel to keep us apart?"
Does my hand with its lingering caresses
Touch yours with its magic again,
Till starting you wake from the pressure
To find that your dreaming was vain?
Though light as the fall of a rose leaf,
You'd feel the sweet weight of my kiss,
And starting you'd waken to kiss me,
And taste love's ineffable bliss?
Ah! never again shall I see you,
Nor look in your proud, grand face,
Ne'er feel the sweet balm of your kisses,
Or thrill to your tender embrace.
For our lives lie asunder forever,
More wide than the cruel sea,
But I love you! I love you! I love you!
And in dreams I will linger with thee.
"To—" by Frances Anne Butler
When the glad sun looks smiling from the sky,
Upon each shadowy glen and woody height,
And that you tread those well known paths where I
Have stray'd with you,—do not forget me quite.
When the warm hearth throws its bright glow around,
On many a smiling cheek, and glance of light,
And the gay laugh wakes with its joyous sound
The soul of mirth,—do not forget me quite.
You will not miss me; for with you remain
Hearts fond and warm, and spirits young and bright,
'Tis but one word—"farewell"; and all again
Will seem the same,—yet don't forget me quite.
"Sonnet" by Frances Anne Butler
There's not a fibre in my trembling frame
That does not vibrate when thy step draws near,
There's not a pulse that throbs not when I hear
Thy voice, thy breathing, nay, thy very name.
When thou art with me, every sense seems dull,
And all I am, or know, or feel, is thee;
My soul grows faint, my veins run liquid flame,
And my bewildered spirit seems to swim
In eddying whirls of passion, dizzily.
When thou art gone, there creeps into my heart
A cold and bitter consciousness of pain:
The light, the warmth of life, with thee depart,
And I sit dreaming o'er and o'er again
Thy greeting clasp, thy parting look, and tone;
And suddenly I wake—and am alone.
"When I Think Of The Happy Days" by Robert Burns
When I think on the happy days
I spent wi' you, my dearie;
And now what lands between us lie,
How can I be but eerie!
How slow ye move, ye heavy hours,
As ye were wae and weary!
It was na sae ye glinted by
When I was wi' my dearie.
"Say Something To Me" by James Whitcomb Riley
Say something to me! I've waited so long—
Waited and wondered in vain;
Only a sentence would fall like a song
Over this listening pain—
Over a silence that glowers and frowns, —
Even my pencil to-night
Slips in the dews of my sorrow and wounds
Each tender word that I write.
Say something to me—if only to tell
Me you remember the past;
Let the sweet words, like the notes of a bell,
Ring out my vigil at last.
O it were better, far better than this
Doubt and distrust in the breast,—
For in the wine of a fanciful kiss
I could taste Heaven, and—rest.
Say something to me! I kneel and I plead,
In my wild need, for a word;
If my poor heart from this silence were freed,
I could soar up like a bird
In the glad morning, and twitter and sing,
Carol and warble and cry
Blithe as the lark as he cruises awing
Over the deeps of the sky.
"Thinkin' Long" by Anna Mac Manus (Ethna Carbery)
Oh thinkin' long's the weary work!
It breaks my heart from dawn
Till all the wee, wee, friendly stars
Come out at dayli' gone.
An' thinkin' long's the weary work,
When I must spin and spin,
To drive the fearsome fancies out,
An' hold the hopeful in!
Ah, sure my lad is far away!
My lad who left our glen
When from the soul of Ireland came
A call for fightin' men;
I miss his gray eyes glancin' bright,
I miss his liltin' song,
And that is why, the lonesome day,
I'm always thinkin' long.
May God's kind angels guard him
When the fray is fierce and grim,
And blunt the point of every sword
That turns its hate on him.
Where round the torn yet dear green flag
The brave and lovin' throng—
But the lasses of Glenwherry smile
At me for thinkin' long.
"A Memory" by Lola Ridge
I remember
The crackle of the palm trees
Over the mooned white roofs of the town…
The shining town…
And the tender fumbling of the surf
On the sulphur-yellow beaches
As we sat… a little apart… in the close-pressing night.
The moon hung above us like a golden mango,
And the moist air clung to our faces,
Warm and fragrant as the open mouth of a child
And we watched the out-flung sea
Rolling to the purple edge of the world,
Yet ever back upon itself…
As we…
Inadequate night…
And mooned white memory
Of a tropic sea…
How softly it comes up
Like an ungathered lily.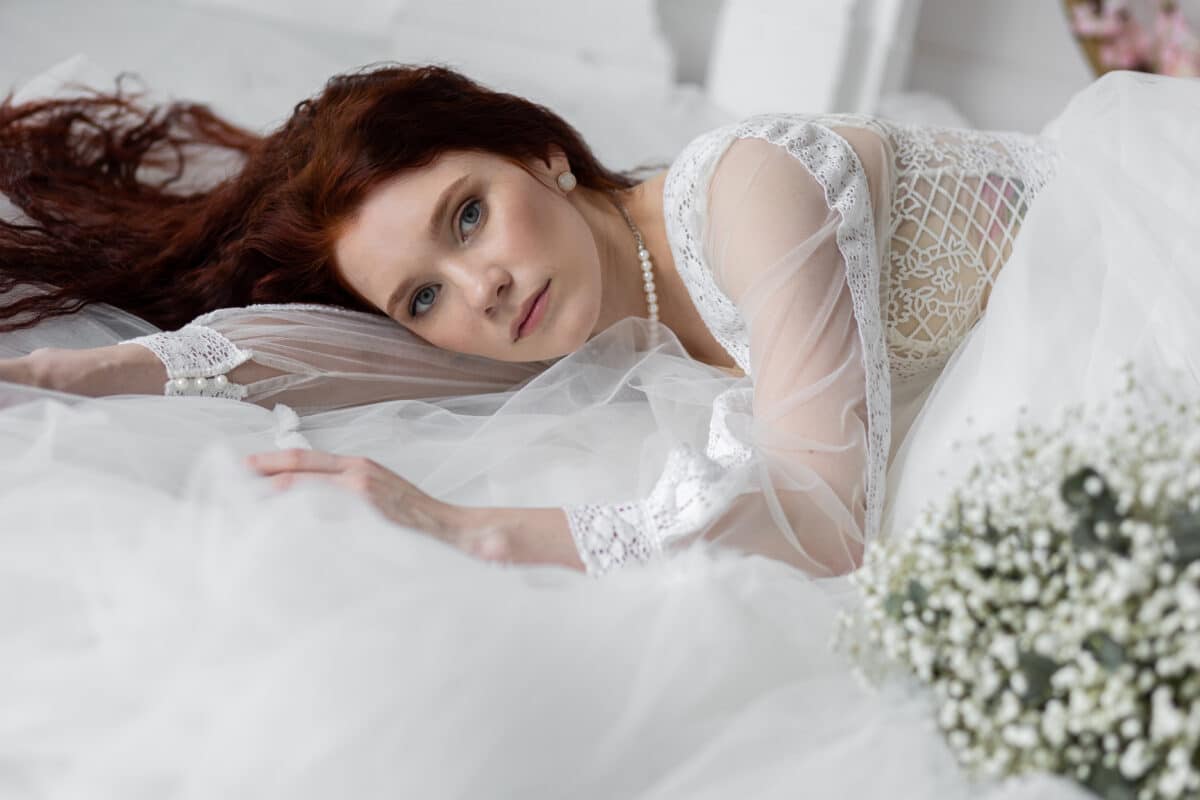 "Why Will You Haunt Me Unawares?" by Mathilde Blind
Why will you haunt me unawares,
And walk into my sleep,
Pacing its shadowy thoroughfares,
Where long-dried perfume scents the airs,
While ghosts of sorrow creep,
Where on Hope's ruined altar-stairs,
With ineffectual beams,
The Moon of Memory coldly glares
Upon the land of dreams?
My yearning eyes were fain to look
Upon your hidden face;
Their love, alas! you could not brook,
But in your own you mutely took
My hand, and for a space
You wrung it till I throbbed and shook,
And woke with wildest moan
And wet face channelled like a brook
With your tears or my own.
"The Night-wind" by Emily Brontë
In summer's mellow midnight,
A cloudless moon shone through
Our open parlour window,
And rose-trees wet with dew.
I sat in silent musing,
The soft wind waved my hair;
It told me heaven was glorious,
And sleeping earth was fair.
I needed not its breathing
To bring such thoughts to me;
But still it whispered lowly,
How dark the woods will be!
"The thick leaves in my murmur
Are rustling like a dream,
And all their myriad voices
Instinct with spirit seem."
I said, "Go, gentle singer,
Thy wooing voice is kind:
But do not think its music
Has power to reach my mind.
"Play with the scented flower,
The young tree's supple bough,
And leave my human feelings
In their own course to flow."
The wanderer would not heed me;
Its kiss grew warmer still.
"Oh come!" it sighed so sweetly;
"I'll win thee 'gainst thy will.
"Were we not friends from childhood?
Have I not loved thee long?
As long as thou, the solemn night,
Whose silence wakes my song.
"And when thy heart is resting
Beneath the church-aisle stone,
I shall have time for mourning,
And thou for being alone."
"We Met As Strangers" by Mathilde Blind
We met as strangers on life's lonely way,
And yet it seemed we knew each other well;
There was no end to what thou hadst to say,
Or to the thousand things I found to tell .
My heart, long silent, at thy voice that day
Chimed in my breast like to a silver bell.
How much we spoke, and yet still left untold
Some secret half revealed within our eyes:
Didst thou not love me once in ages old?
Had I not called thee with importunate cries,
And, like a child left sobbing in the cold,
Listened to catch from far thy fond replies?
We met as strangers, and as such we part;
Yet all my life seems leaving me with thine;
Ah, to be clasped once only heart to heart,
If only once to feel that thou wert mine!
These lips are locked, and yet I know thou art
That all in all for which my soul did pine.
"Song" by Alice Christiana Thompson Meynell
As the inhastening tide doth roll,
Dear and desired, along the whole
Wide shining strand, and floods the caves,
Your love comes filling with happy waves
The open sea-shore of my soul.
But inland from the seaward spaces,
None knows, not even you, the places
Brimmed, at your coming, out of sight,
—The little solitudes of delight
This tide constrains in dim embraces.
You see the happy shore, wave-rimmed,
But know not of the quiet dimmed
Rivers your coming floods and fills,
The little pools 'mid happier hills,
My silent rivulets, over-brimmed.
What, I have secrets from you? Yes.
But, visiting Sea, your love doth press
And reach in further than you know,
And fills all these; and when you go,
There's loneliness in loneliness.
Poems About Missing Someone You Love for Her
"I Miss You" by Aquila
I miss you,
Darling, every day!
'Tis hard to hide and put away
The happy thoughts I used to think,
The love that, all unlooked for, grew.
'Tis hard my risen Hope to sink,
And all the joy I had for you.
The precious gem I valued most
Dropt from its setting,—dropt and lost!
You cannot know the pain ' twill cost
To make believe that I forget:
The jewel in my heart was set,
I miss it, darling! every day,
I miss you!
I miss you
When the sun is low,
And clouds reflect the crimson glow;
I miss you through the summer night,
When soft winds sigh and streamlets flow;
When stars o'erhead are shining bright
Stars that we studied long ago.
And when the light of morning gleams
Across the hills, and woods, and streams,
And I awake from happy dreams
Of days that were, in vanished years;—
The sun, uprising, greets my tears.
By day, by night, I only know
I miss you!
I miss you,
But God's will be done!
Some grief He gives to every one;
And some are weak, and some are strong,
And all must wait His guiding Hand.
The Judge of all can do no wrong!
His ways I cannot understand;
But I can pray, and hope, and wait,
That, be it soon, or be it late,
Here, or beyond th' eternal gate,
You will come back to me again!
In love, like sunshine after rain.
His Kingdom come! His will be done!
I miss you!
"Waiting" by Madison Julius Cawein
Come to the hills, the woods are green—
The heart is high when LOVE is sweet—
There is a brook that flows between
Two mossy trees where we can meet,
Where we can meet and speak unseen.
I hear you laughing in the lane—
The heart is high when LOVE is sweet—
The clover smells of sun and rain
And spreads a carpet for our feet,
Where we can sit and dream again.
Come to the woods, the dusk is here—
The heart is high when LOVE is sweet—
A bird upon the branches near
Sets music to our hearts' glad beat,
Our hearts that beat with something dear.
I hear your step; the lane is passed;—
The heart is high when LOVE is sweet —
The little stars come bright and fast,
Like happy eyes to see us greet,
To see us greet and kiss at last.
From "Come, My Beloved!" by Muhammad Din Tilai (Edward Powys Mathers, Translator)
Come, my beloved! And I say again: Come, my beloved!
The doves are moaning and calling and will not cease.
Come, my beloved!
"The fairies have made me queen, and my heart is love.
Sweeter than the green cane is my red mouth."
Come, my beloved!
The jacinth has spilled odour on your hair,
The balance of your neck is like a jacinth;
You have set a star of green between your brows.
Come, my beloved!
Like lemon-trees among the rocks of grey hills
Are the soft colours of the airy veil
To your rose knee from your curved almond waist.
Come, my beloved!
"As When From Dreams Awaking" by Caroline Sheridan Norton
As when from dreams awaking
The dim forms float away
Whose visioned smiles were making
Our darkness bright as day;
We vainly strive, while weeping,
From their shining spirit track,
(Where they fled while we were sleeping,)
To call those dear ones back!
Like the stars, some power divides them
From a world of want and pain;
They are there, but daylight hides them,
And we look for them in vain.
For a while we dwell with sadness,
On the beauty of that dream,
Then turn, and hail with gladness
The light of morning's beam.
So, when memory's power is wringing
Our lonely hearts to tears,
Dim forms around us bringing
That brightened former years:
Fond looks and low words spoken,
Which those dreamy days could boast,
Rise; till the spell be broken,
We forget that they are lost!
But when the hour of darkness rolls
Like heavy night away;
And peace is stealing o'er our souls,
Like the dawn of summer day:
The dim sweet forms that used to bless,
Seem stealing from us too;
We loved them-but joy's sunniness
Hath hid them from our view!
Oh could day beam eternally,
And Memory's power cease,
This world, a world of light would be,
Our hearts were worlds of peace:
But dreams of joy return with night,
And dwell upon the past
And every grief that clouds our light,
Reminds us of the last!
"I Was Not False To Thee" by Caroline Sheridan Norton
I was not false to thee, and yet
My cheek alone looked pale;
My weary eye was dim and wet,
My strength began to fail.
Thou wert the same; thy looks were gay,
Thy step was light and free;
And yet, with truth, my heart can say,
I was not false to thee!
I was not false to thee, yet now
Thou hast a cheerful eye,
With flushing cheek and drooping brow
I wander mournfully.
I hate to meet the gaze of men,
weep where none can see;
Why do I only suffer, when
I was not false to thee?
I was not false to thee; yet oh!
How scornfully they smile,
Who see me droop, who guess my woe,
Yet court thee all the while.
"Tis strange! but when long years are past,
Thou wilt remember me;
Whilst I can feel until the last,
I was not false to thee!
From "The Confessional" by Nathaniel Parker Willis
I thought of thee—I thought of thee,
On ocean many a weary night
When heaved the long and solemn sea,
With only waves and stars in sight.
We stole along by isles of balm,
We furled before the coming gale,
We slept amid the breathless calm ,
We flew beneath the straining sail —
But thou wert lost for years to me,
And day and night I thought of thee.
I thought of thee—I thought of thee,
In France—amid the gay saloon
Where eyes as dark as eyes may be
Are many as the leaves in June—
Where life is love, and even the air
Is pregnant with impassioned thought.
And song and dance and music are
With one warm meaning only fraught—
My half-snared heart broke lightly free,
And with a blush, I thought of thee.
I've thought of thee—I've thought of thee
Through change that teaches to forget;
Thy face looks up from every sea,
In every star thine eyes are set.
Though roving beneath Orient skies
Whose golden beauty breathes of rest,
I envy every bird that flies
Into the dark and clouded west;
I think of thee—I think of thee!
0, dearest! hast thou thought ofme?
"Song Of Egla" by Maria Gowen Brooks (Maria del Occidente)
Day, in melting purple dying;
Blossoms, all around me sighing;
Fragrance, from the lilies straying;
Zephyr, with my ringlets playing;
Ye but waken my distress;
I am sick of loneliness!
Thou, to whom I love to hearken,
Come, ere night around me darken;
Though thy softness but deceive me,
Say thou'rt true, and I'll believe thee;
Veil, if ill, thy soul's intent,
Let me think it innocent!
Save thy toiling, spare thy treasure;
All I ask is friendship's pleasure;
Let the shining ore lie darkling,—
Bring no gem in lustre sparkling;
Gifts and gold are naught to me,
I would only look on thee!
Tell to thee the high-wrought feeling,
Ecstasy but in revealing;
Paint to thee the deep sensation,
Rapture in participation;
Yet but torture, if comprest
In a lone, unfriended breast.
Absent still! Ah! come and bless me!
Let these eyes again caress thee.
Once in caution, I could fly thee;
Now, I nothing could deny thee.
In a look if death there be,
Come, and I will gaze on thee!
"Together" by Helen Hunt Jackson
No touch—no sight—no sound—wide continents
And seas clasp hands to separate
Them from each other now. Too late!
Triumphant love has leagued the elements
To do their will. Hath light a mate
For swiftness? Can it overweight
The air? Or doth the sun know accidents?
The light, the air, the sun, inviolate
For them, do constant keep and state
Message of their ineffable contents
And raptures, each in each. So great
Their bliss of loving, even fate,
In parting them, hath found no instruments
Whose bitter pain insatiate
Doth kill it, or their faith abate
In presence of love's hourly sacraments.
"At Midnight" by Louise Chandler Moulton
The room is cold and dark to-night
The fire is low;
Why come you, you who love the light,
To mock me so?
I pray you leave me now alone;
You worked your will,
And turned my heart to frozen stone;
Why haunt me still?
I got me to this empty place;
I shut the door;
Yet through the dark I see your face
Just as of yore,
The old smile curves your lips to-night.
Your deep eyes glow
With that old gleam that made them bright
So long ago.
I listen; do I hear your tone
The silence thrill?
Why come you? I am alone,
Why vex me still?
What! Would you that we re-embrace
We two once more?
Are these your tears that wet my face
Just as before?
You let me seek some new delight,
Yet your tears flow.
What sorrow brings you back to-night?
Shall I not know?
I will not let you grieve alone
The night is chill
Though love is dead and hope is flown
Pity lives still.
How silent is the empty space!
Dreamed I once more?
Henceforth against your haunting face
I bar the door.
"Now And Then" by Louise Chandler Moulton
And had you loved me then, my dear,
And had you loved me there,
When still the sun was in the east,
And hope was in the air,
When all the birds sang, in the dawn,
And I but sang to you, —
And had you loved me then, my dear,
And had you then been true!
But oh! The day wore on, my dear,
And when the noon grew hot,
The drowsy bird forgot to sing,
And you and I
To talk of love, or live for faith,
Or build ourselves a nest.
And now our hearts are shelterless,
Our sun is in the west.
"Remorse" by Laura C. Redden
Sad is the light of sunniest days
Of love and rapture perished,
And shine through memory's tearful haze,
The eyes once fondliest cherished.
Reproachful is the ghost of toys
That charmed while life was wasted,
But saddest is the thought of joys
That never yet were tasted.
Sad is the vague and tender dream
Of dead love's lingering kisses,
To crushed hearts haloed by the gleam
Of unreturning blisses,
Deep mourns the soul in anguished pride
For the pitiless death that won them,
But the saddest wail is for lips that died
With the virgin dew upon them.
"Oh, Brown Eyes With Long Black Lashes" by Mathilde Blind
Oh, brown Eyes with long black lashes,
Young brown Eyes,
Depths of night from which there flashes
Lightning as of summer skies,
Beautiful brown Eyes!
In your veiled mysterious splendour
Passion lies
Sleeping, but with sudden tender
Dreams that fill with vague surmise
Beautiful brown Eyes.
All my soul, with yearning shaken,
Asks in sighs—
Who will see your heart awaken,
Love's divine sunrise
In those young brown Eyes?
"To—" by Frances Anne Kemble
When the dawn
O'er hill and dale
Throws her bright veil,
Oh, think of me!
When the rain
With starry showers
Fills all the flowers,
Oh, think of me!
When the wind
Sweeps along,
Loud and strong,
Oh, think of me!
When the laugh
With silver sound
Goes echoing round,
Oh, think of me!
When the night
With solemn eyes
Looks from the skies,
Oh, think of me!
When the air
Still as death
Holds its breath,
Oh, think of me!
When the earth
Sleeping sound
Swings round and round,
Oh, think of me!
When thy soul
O'er life's dark sea
Looks gloomily,
Oh, think of me!
"How Will It Be?" by Ella Wheeler Wilcox
How will it be when one of us alone
Goes on that strange last journey of the soul?
That certain search for an uncertain goal,
That voyage on which no comradeship is known?
Will our dear sea sing with the old sweet tone,
Though one sits stricken where its billows roll?
Will space be dumb, or from the mystic pole
Will spirit-messages be backward blown?
When our united lives are wrenched apart,
And day no more means fond companionship,
When fervent night, and lovely languorous dawn,
Are only memories to one sad heart,
Dear God, how can this same fair world move on?
"Ah, Yesterday Was Dark And Drear" by Mathilde Blind
Ah, yesterday was dark and drear,
My heart was deadly sore;
Without thy love it seemed, my Dear,
That I could live no more.
And yet I laugh and sing to-day;
Care or care not for me,
Thou canst not take the love away
With which I worship thee.
And if to-morrow, Dear, I live,
My heart I shall not break:
For still I hold it that to give
Is sweeter than to take.
From "Absence" Mary Robinson
When from the craggy mountain's pathless steep,
Whose flinty brow hangs o'er the raging sea,
My wand'ring eye beholds the foamy deep,
I mark the restless surge-and think of THEE.
The curling waves, the passing breezes move,
Changing and treach'rous as the breath of Love;
The sad similitude" awakes my smart,
And thy dear image twines about my heart.
When at the sober hour of sinking day,
Exhausted Nature steals to soft repose,
When the hush'd linnet slumbers on the spray,
And scarce a ZEPHYR fans the drooping Rose;
I glance o'er scenes of bliss to friendship dear,
And at the fond remembrance drop a tear;
Nor can the balmy incense soothe my smart,
Still cureless sorrow preys upon my heart.
When the loud gambols of the village throng,
Drown the lorn murmurs of the ring- dove's throat ;
I think I hear thy fascinating song,
Join the melodious minstrel's tuneful note—
My list'ning ear soon tells me—'tis not THEE,
Nor THY lov'd song—nor THY soft minstrelsy;
In vain I turn away to hide my smart,
Thy dulcet numbers vibrate in my heart.
When with the Sylvan train I seek the grove,
Where MAY's soft breath diffuses incense round,
Where VENUS smiles serene, and sportive Love
With thornless ROSES spreads the fairy ground;
The voice of pleasure dies upon mine ear,
My conscious bosom sighs—THOU ART NOT HERE!
Soft tears of fond regret, reveal its smart,
And sorrow, restless sorrow, chills my heart.
"Day And Night" by Sara Teasdale
In Warsaw in Poland
Half the world away,
The one I love best of all
Thought of me to-day;
I know, for I went
Winged as a bird,
In the wide flowing wind
His own voice I heard;
His arms were round me
In a ferny place,
I looked in the pool
And there was his face
But now it is night
And the cold stars say:
"Warsaw in Poland
Is half the world away."
"Echo" by Christina G. Rossetti
Come to me in the silence of the night;
Come in the speaking silence of a dream;
Come with soft rounded cheeks and eyes as bright
As sunlight on a stream;
Come back in tears,
O memory, hope, love of finished years.
O dream how sweet, too sweet, too bitter sweet,
Whose wakening should have been in Paradise,
Where souls brimful of love abide and meet;
Where thirsting longing eyes
Watch the slow door
That opening, letting in, lets out no more.
Yet come to me in dreams, that I may live
My very life again though cold in death:
Come back to me in dreams, that I may give
Pulse for pulse, breath for breath:
Speak low, lean low,
As long ago, my love, how long ago!
"How Hardly I Conceal'd My Tears" by Anne, Marchioness of Wharton
How hardly I conceal'd my tears!
How oft did I complain!
When many tedious days my fears
Told me I lov'd in vain.
But now my joys as mild are grown,
And hard to be conceal'd:
Sorrow may make a silent moan,
But joy will be reveal'd.
I tell it to the bleating flocks,
To every stream and tree,
And bless the hollow murmuring rocks,
For echoing back to me.
Thus you may see with how much joy
We want, we wish, believe;
'Tis hard such passion to destroy,
But easie to deceive.
From "Listen, Beloved" by Laurence Hope
Sometimes I think my longing soul remembers
A previous love to which it aims and strives,
As if this fire of ours were but the embers
Of some wild flame burnt out in former lives.
Perchance in earlier days I did attain
That which I seek for now so all in vain,
Maybe my soul with thine was fused and wed
In some great night, long since dissolved and dead.
We may progress; but who shall answer clearly
The riddle of the endless change of things.
Perchance in other days men loved more dearly,
Or Love himself had wider ways and wings,
Maybe we gave ourselves with less control,
Or simpler living left more free the soul,
So that with ease the flesh aside was flung,—
Or was it merely that Mankind was young?
Or has my spirit a divine prevision
Of vast vague passions stored in days to be,
When some strong souls shall conquer their division
And two shall be as one, eternally?
Finding at last upon each other's breast,
Unutterable calm and infinite rest,
While love shall burn with such intense a glow
That both shall die, and neither heed or know.
"Love In Absence" by James Henry Cousins
Hills crowned with age,
And solemn seas,
Are full of sage
Philosophies.
Yet, lacking thee,
I am not wise:
I need thine eyes
That I may see!
Insect and bird
Chant prose and verse,
God's passion-stirred
Interpreters.
Howe'er I seek,
Their meaning slips:
I need thy lips
That they may speak!
Long days that shine,
Or richly weep;
The dreamful mine
Of happy sleep,
Without thee, give
A slender part:
I need thy heart
That life may live!
Hear then my cry,
And hasten, sweet!
The world and I
Are incomplete;
Poor with all pelf;
Bound most when freed:
Thy Self I need,
To be my Self!
"One Face Alone" by Sarah Coleridge
One face alone, one face alone,
These eyes require;
But, when that longed-for sight is shown,
What fatal fire
Shoots through my veins a keen and liquid flame,
That melts each fibre of my wasting frame.
One voice alone, one voice alone,
I pine to hear;
But, when its meek mellifluous tone
Usurps mine ear,
Those slavish chains about my soul are wound,
Which ne'er, till death itself, can be unbound.
One gentle hand, one gentle hand,
I fain would hold;
But, when it seems at my command,
My own grows cold;
Then low to earth I bend in sickly swoon,
Like lilies drooping 'mid the blaze of noon.
"I Was Again Beside My Love In Dream" by Mathilde Blind
I was again beside my Love in dream:
Earth was so beautiful, the moon was shining;
The muffled voice of many a cataract stream
Came like a love-song, as, with arms entwining,
Our hearts were mixed in unison supreme.
The wind lay spell-bound in each pillared pine,
The tasselled larches had no sound or motion,
As my whole life was sinking into thine
Sinking into a deep, unfathomed ocean
Of infinite love—uncircumscribed, divine.
Night held her breath, it seemed, with all her stars:
Eternal eyes that watched in mute compassion
Our little lives o'erleap their mortal bars,
Fused in the fulness of immortal passion,
A passion as immortal as the stars.
There was no longer any thee or me;
No sense of self, no wish or incompleteness;
The moment, rounded to Eternity,
Annihilated time's destructive feetness:
For all but love itself had ceased to be.
"Dost Thou Remember?" by Mathilde Blind
Dost thou remember ever, for my sake,
When we two rowed upon the rock-bound lake?
How the wind-fretted waters blew their spray
About our brows like blossom—falls of May
One memorable day?
Dost thou remember the glad mouth that cried—
"Were it not sweet to die now side by side,
To lie together tangled in the deep
Close as the heart-beat to the heart—so keep
The everlasting sleep?"
Dost thou remember? Ah, such death as this
Had set the seal upon my heart's young bliss!
But, wrenched asunder, severed and apart,
Life knew a deadlier death: the blighting smart
Which only kills the heart.
"Spring Night" by Sara Teasdale
The park is filled with night and fog,
The veils are drawn about the world,
The drowsy lights along the paths
Are dim and pearled.
Gold and gleaming the empty streets,
Gold and gleaming the misty lake,
The mirrored lights like sunken swords,
Glimmer and shake.
Oh, is it not enough to be
Here with this beauty over me?
My throat should ache with praise, and I
Should kneel in joy beneath the sky.
O, beauty, are you not enough?
Why am I crying after love,
With youth, a singing voice, and eyes
To take earth's wonder with surprise?
Why have I put off my pride,
Why am I unsatisfied,
I, for whom the pensive night
Binds her cloudy hair with light,
I, for whom all beauty burns
Like incense in a million urns?
O beauty, are you not enough?
Why am I crying after love?
"Song" by Sophie M. (Almon) Hensley
If I had known
That when the morrow dawned the roses would be dead
I would have filled my hands with blossoms white and red.
If I had known!
If I had known
That I should be to-day deaf to all happy birds
I would have lain for hours to listen to your words.
If I had known!
If I had known
That with the morning light you would be gone for aye
I would have been more kind; —sweet Love had won his way
If I had known.
"A Song" by Paul Laurence Dunbar
Thou art the soul of a summer's day,
Thou art the breath of the rose.
But the summer is fled
And the rose is dead
Where are they gone, who knows, who knows?
Thou art the blood of my heart o' hearts,
Thou art my soul's repose,
But my heart grows numb
And my soul is dumb
Where art thou, love, who knows, who knows?
Thou art the hope of my after years—
Sun for my winter snows
But the years go by
'Neath a clouded sky.
Where shall we meet, who knows, Who knows?
"Song: Let Us Go Back" by Victoria Mary Sackville-West
Let us go back together to the hills.
Weary am I of palaces and courts,
Weary of words disloyal to my thoughts,,
Come, my beloved, let us to the hills.
Let us go back together to the land,
And wander hand in hand upon the heights;
Kings have we seen, and manifold delights,,
Oh, my beloved, let us to the land!
Lone and unshackled, let us to the road
Which holds enchantment round each hidden bend,
Our course uncompassed and our whim its end,
Our feet once more, beloved, to the road!
"L'Envoi" by Mathilde Blind
Thou art the goal for which my spirit longs;
As dove on dove,
Bound for one home, I send thee all my songs
With all my love.
Thou art the haven with fair harbour lights;
Safe locked in thee,
My heart would anchor after stormful nights
Alone at sea.
Thou art the rest of which my life is fain,
The perfect peace;
Absorbed in thee the world, with all its pain
And toil, would cease.
Thou art the heaven to which my soul would go!
O dearest eyes,
Lost in your light you would turn hell below
To Paradise.
Thou all in all for which my heart- blood yearns!
Yea, near or far—
Where the unfathomed ether throbs and burns
With star on star,
Or where, enkindled by the fires of June,
The fresh earth glows,
Blushing beneath the mystical white moon
Through rose on rose—
Thee, thee I see, thee feel in all live things,
Beloved one;
In the first bird which tremulously sings
Ere peep of sun;
In the last nestling orphaned in the hedge,
Rocked to and fro,
When dying summer shudders in the sedge,
And swallows go;
When roaring snows rush down the mountain-pass,
March floods with rills,
Or April lightens through the living grass
In daffodils;
When poppied cornfields simmer in the heat
With tare and thistle,
And, like winged clouds above the mellow wheat,
The starlings whistle;
When stained with sunset the wide moorlands glare
In the wild weather,
And clouds with flaming craters smoke and flare
Red o'er red heather;
When the bent moon, on frost bound midnights waking,
Leans to the snow
Like some world-mother whose deep heart is breaking
O'er human woe.
As the round sun rolls red into the ocean,
Till all the sea
Glows fluid gold, even so life's mazy motion
Is dyed with thee:
For as the wave-like years subside and roll,
O heart's desire,
Thy soul glows interfused within my soul,
A quenchless fire.
Yea, thee I feel, all storms oflife above,
Near though afar;
O thou my glorious morning star of love,
And evening star.