Here are the 45 deepest poems about wanting an ex back for her categorized:
Poems about getting back together with your ex for her
I want you back poems for her
Poems to win back your ex for her
So if you want the best collection of poems about wanting an ex back for her, then you're in the right place.
Let's get right to it!
Deepest Poems About Wanting an Ex Back for Her
Let your heart be swayed with our touching collection of poems about wanting an ex back for her that will stir your emotions, all in one place for your convenience.
From poems that plead to win back the lost love to sweet rhymes to tug her heartstrings to the core, these poems are ready to get your heart yearning for more.
So whether you wanna indulge in poems to rekindle love's lost flame or unleash your hopeless romantic side, we're ready to offer you the best poems.
Let's jump right in!
My #1 Favorite Poem About Wanting an Ex Back for Her
"Regret" by Mary Elizabeth Blake
Now, that you come no more to me,
O love, how dreary life has grown!
There is no song of bird or bee
That for your silence can atone;
And since I go my ways alone,
There is no light on land or sea.
The fragrant messengers of June—
White jessamine and brier-rose—
Breathe through the golden afternoon
On every wind that comes and goes:
I care for no sweet breath that blows,
The whole world being out of tune.
What is an idle word to make
Such shadow where was sun before?
When others sleep, I watch and wake,
And restless pace my chamber-floor:
Now, that you come to me no more,
O love, it seems my heart must break.
And these are days! How shall it be
If years must drag the lengthening chain
Of sad and bitter memory?
How shall we live our lives again,
With all its sweetness spent in vain?
O love, come back once more to me!
Poems About Getting Back Together With Your Ex for Her
"I Love Thee Still" by George Pope Morris
I never have been false to thee!–
The heart I gave thee still is thine;
Though thou hast been untrue to me,
And I no more may call thee mine!
I've loved, as woman ever loves,
With constant soul in good or ill:
Thou'st proved as man too often proves,
A rover–but I love thee still!
Yet think not that my spirit stoops
To bind thee captive in my train!–
Love's not a flower at sunset droops,
But smiles when comes her god again!
Thy words, which fall unheeded now,
Could once my heart-strings madly thrill!
Love a golden chain and burning vow
Are broken–but I love thee still!
Once what a heaven of bliss was ours,
When love dispelled the clouds of care,
And time went by with birds and flowers,
While song and incense filled the air!
The past is mine–the present thine–
Should thoughts of me thy future fill,
Think what a destiny is mine,
To lose–but love thee, false one, still!
"Return" by D. H. Lawrence
Now I am come again, you who have so desired
My coming, why do you look away from me?
Why does your cheek burn against me—have I inspired
Such anger as sets your mouth unwontedly?
Ah, here I sit while you break the music beneath
Your bow; for broken it is, and hurting to hear:
Cease then from music—does anguish of absence bequeath
Me only aloofness when I would draw near?
"My Songs Are All Of Thee" by Richard Watson Gilder
My songs are all of thee, what though I sing
Of morning, when the stars are yet in sight,
Of evening, or the melancholy night,
Of birds that o'er the reddening waters wing;
Of song, of fire, of winds, or mists that cling
To mountain-tops, of winter all in white,
Of rivers that toward ocean take their flight,
Of summer, when the rose is blossoming.
I think no thought that is not thine, no breath
Of life I breathe beyond thy sanctity;
Thou art the voice that silence uttereth,
And of all sound thou art the sense. From thee
The music of my song, and what it saith
Is but the beat of thy heart, throbbed through me.
"If Love Could Last" by Louise Chandler Moulton
If love could last, I'd spend my all
And think the price was yet too small
To buy his light upon my way,
His cheer whatever might befall.
Were I his slave, or he my thrall,
No terrors could my heart appall;
I'd fear no wreckage or dismay,
If love could last.
Heaven's lilies grow up white and tall,
But warm within earth's garden wall—
With roses red the soft winds play—
Ah, might I gather them to-day !
My hands should never let them fall,
If love could last!
"One" by Arlo Bates
The world is naught till one is come
Who is the world; then beauty wakes,
And voices sing that have been dumb.
The world is naught when one is gone
Who was the world; then the heart breaks
That this is lost which once was won.
Dear love, this life, so passion-fraught,
From you its bliss or sorrow takes;
With you is all; without you naught.
"In Sight" by William S. Lord
Long years, belovèd, held us far apart;
A waste of days, the goal beyond her sight,
We only knew by our firm faith in right,
That somehow, some day, bringing heart to heart,
Our ways would meet and never more would part,
And we would both be happy, bearing light
To make life's journey for each other bright,
And knowing balm to heal each burning smart.
But now, oh, joy! beloved, see the goal;
Behold the glory of that mountain peak!
Ab, sweet, your eyes are lit with happy tears,
A light is in them laying bare your soul.
A little while, dear love, and all we seek
Will then be ours, to crown the coming years.
"We Two" by Margaret F. Preston
Ah, painful sweet! how can I take it in!
That somewhere in the illimitable blue
Of God's pure space, which men call Heaven,
we two
Again shall find each other, and begin
The infinite life of love, a life akin
To angels, —only angels never knew
The ecstasy of blessedness that drew
Us to each other, even in this world of sin.
Yea, find each other! the remotest star
Of all the galaxies would hold in vain
Our souls apart, that have been heretofore
As closely interchangeable as are
One mind and spirit. Oh, joy! that aches to pain,
To be together — we two—forevermore!
"Love Thee?" by Thomas Moore
Love thee?–so well, so tenderly
Thou'rt loved, adored by me,
Fame, fortune, wealth, and liberty,
Were worthless without thee.
Tho' brimmed with blessings, pure and rare,
Life's cup before me lay,
Unless thy love were mingled there,
I'd spurn the draft away.
Love thee?–so well, so tenderly,
Thou'rt loved, adored by me,
Fame, fortune, wealth, and liberty,
Are worthless without thee.
Without thy smile, the monarch's lot
To me were dark and lone,
While, with it, even the humblest cot
Were brighter than his throne.
Those worlds for which the conqueror sighs
For me would have no charms;
My only world thy gentle eyes–
My throne thy circling arms!
Oh, yes, so well, so tenderly
Thou'rt loved, adored by me,
Whole realms of light and liberty
Were worthless without thee.
"Why?" by Madison Julius Cawein
Why smile high stars the happier after rain?
Why is strong love the stronger after pain?
Ai me! ai me! thou wotest not nor I!
Why sings the wild swan heavenliest when it dies?
Why spake the dumb lips sweetest that we prize
For maddening memories? O why! O why!
Why are dead kisses dearer when they're dead?
Why are dead faces lovelier vanished?
And why this heart-ache? None can answer why!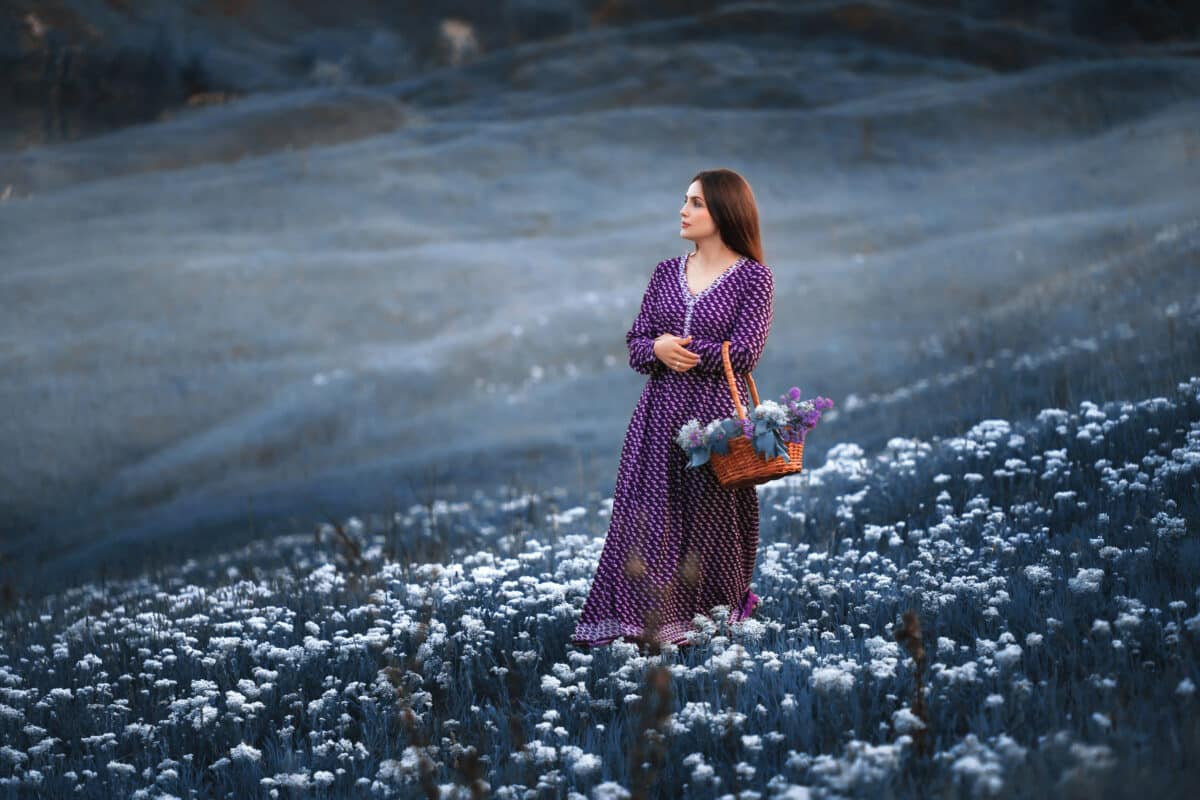 "The Years" by Sara Teasdale
To-Night I close my eyes and see
A strange procession passing me—
The years before I saw your face
Go by me with a wistful grace;
They pass, the sensitive shy years,
As one who strives to dance, half blind with tears.
The years went by and never knew
That each one brought me nearer you;
Their path was narrow and apart
And yet it led me to your heart—
Oh sensitive shy years, oh lonely years,
That strove to sing with voices drowned in tears.
"I Cannot Help Loving Thee" by Anonymous
If the apple grows on the apple-tree,
And the wild wind blows o'er the wild wood free,
And the deep stream flows to the deeper sea ;
And they cannot help growing, and blowing, and flowing,
I cannot help loving thee.
But if wild winds blew no more on the lea,
And no blossoms grew on the healthy tree,
And the river untrue escaped the sea ;
And they all had ceased growing, and blowing, and flowing,
I'd never cease loving thee.
And till that hour in the day or night,
In the field or bower, in the dark or light,
In the fruit or flower, in the bloom or blight,
In my reaping or sowing, my coming or going,
I'll never cease loving thee.
"I Love Thee" by Thomas Hood
I love thee — I love thee!
'Tis all that I can say;—
It is my vision in the night,
My dreaming in the day;
The very echo of my heart,
The blessing when I pray:
I love thee — I love thee!
Is all that I can say.
I love thee — I love thee!
Is ever on my tongue;
In all my proudest poesy
That chorus still is sung;
It is the verdict of my eyes,
Amidst the gay and young:
I love thee — I love thee!
A thousand maids among.
I love thee — I love thee!
Thy bright hazel glance,
The mellow lute upon those lips,
Whose tender tones entrance;
But most, dear heart of hearts, thy proofs
That still these words enhance,
I love thee — I love thee!
Whatever be thy chance.
"I Would Live In Your Love" by Sara Teasdale
I would live in your love as the sea-grasses live in the sea,
Borne up by each wave as it passes, drawn down by each wave that recedes;
I would empty my soul of the dreams that have gathered in me,
I would beat with your heart as it beats, I would follow your soul
as it leads.
I Want You Back Poems for Her
"Alone" by Robert J. Burdette
I MISS you, my darling, my darling,
The embers burn low on the hearth:
And still is the stir of the household,
And hushed is the voice of its mirth;
The rain splashes fast on the terrace,
The wind past the lattices moans,
The midnight chimes out from the Minster,
And I am alone.
I want you, my darling, my darling,
I'm tired with care and with fret;
I would nestle in silence beside you,
And all but your presence forget,
In the hush of the happiness given
To those who through trusting have grown
To the fulness of love in contentment:
But I am alone.
I call you, my darling, my darling!
My voice echoes back on the heart;
I stretch my arms to you in longing,
And lo! they fall empty apart;
I whisper the sweet words you taught me,
The words that we only have known,
Till the blank of the dumb air is bitter,
For I am alone.
I need you, my darling, my darling!
With its yearnings my very heart aches;
The load that divides us weighs harder;
I shrink from the jar that it makes,
Old sorrows rise up to beset me;
Old doubts make my spirit their own.
Oh, come through the darkness and save me,
For I am alone!
"The Flight" by Sara Teasdale
Look back with longing eyes and know that I will follow,
Lift me up in your love as a light wind lifts a swallow,
Let our flight be far in sun or windy rain—
BUT WHAT IF I HEARD MY FIRST LOVE CALLING ME AGAIN?
Hold me on your heart as the brave sea holds the foam,
Take me far away to the hills that hide your home;
Peace shall thatch the roof and love shall latch the door—
BUT WHAT IF I HEARD MY FIRST LOVE CALLING ME ONCE MORE?
"After Parting" by Sara Teasdale
Oh I have sown my love so wide
That he will find it everywhere;
It will awake him in the night,
It will enfold him in the air.
I set my shadow in his sight
And I have winged it with desire,
That it may be a cloud by day
And in the night a shaft of fire.
"Life In A Love" by Robert Browning
Escape me?
Never—
Beloved!
While I am I , and you are you,
So long as the world contains us both,
Me the loving and you the loth,
While the one eludes must the other pursue.
My life is a fault at last, I fear —
It seems too much like a fate, indeed!
Though I do my best, I shall scarce succeed
But what if I fail of my purpose here?
It is but to keep the nerves at strain,
To dry one's eyes and laugh at a fall,
And, baffled, get up to begin again, —
So the chase takes up one's life, —that's all.
While, look but once from your furthest bound,
At me so deep in the dust and dark,
No sooner the old hope drops to ground
Than a new one, straight to the selfsame mark,
I shape me—
Ever
Removed!
"Love-Free" by Sara Teasdale
I am free of love as a bird flying south in the autumn,
Swift and intent, asking no joy from another,
Glad to forget all of the passion of April
Ere it was love-free.
I am free of love, and I listen to music lightly,
But if he returned, if he should look at me deeply,
I should awake, I should awake and remember
I am my lover's.
"He May Go—If He Can" by Frances Sargent Osgood
Let me see him once more, for a moment or two,
Let him tell me himself of his purpose, dear, do;
Let him gaze in these eyes while he lays out his plan
To escape me, and then he may go—if he can.
Let me see him once more, let me give him one smile,
Let me breathe but one word of endearment the while.
I ask but that moment-my life on the man!
Does he think to forget me? He may — if he can.
"Helpless" by Phoebe Cary
You never said a word to me
That was cruel under the sun;
It isn't the things you do, darling,
But the things you leave undone.
If you could know a wish or want,
You would grant it joyfully;
Ah! that is the worst of all, darling,
That you cannot know nor see.
For favors free alone are sweet,
Not those that we must seek;
If you loved me as I love you, darling,
I would not need to speak.
But to-day I am helpless as a child
That must be led along;
Then put your hand in mine, darling,
And make me brave and strong!
There's a heavy care upon my mind,
A trouble on my brain;
Now gently stroke my hair, darling,
And take away the pain.
I feel a weight within my breast,
As if all had gone amiss;
Oh, kiss me with thy lips, darling,
And fill my heart with bliss!
Enough! no deeper joy than this
For souls below is given;
Now take me in your arms, darling,
And lift me up to heaven!
"Once Before" by Rose Terry Cooke
Sole she sat beside herwindow ,
Hearing only raindrops pour,
Looking only at the shore,
When, outside the little casement,
Weeping in a feigned abasement,
Love stood knocking—
Knocking at her bolted door.
Slow she swung the little casement
Where the autumn roses glowed,
Sweet and sad her deep eyes showed;
And her voice, in gentlest measure,
Said aloud— "Nor Love, nor Pleasure,
Can come in here any more
Never any more!"
"But I am not Love or Pleasure
I am but an orphan baby;
Lost my mother is, or maybe
Dead she lies, while I am weeping,"
Sobbed the child, his soft lie creeping
Softly through the bolted door
Through the maiden's door.
Low she said, in accents lonely:
"Once I let him in before,
Once I opened wide my door.
Ever since my life is dreary,
All my prayers are vague and weary;
Once I let him in before,
Now I'll double- lock the door."
In the rain he stands imploring,
Tears and kisses storm the door,
Where she let him in before,
Will she never know repenting?
Will she ever, late relenting,
Let him in, as once before?
Will she double-lock the door?
From "Left Behind" by Elizabeth Akers Allen
You did not see the bitter trace
Of auguish sweep across my face;
You did not hear my proud heart beat,
Heavy and slow beneath your feet;
You thought of triumphs still unwon,
Of glorious deeds as yet undone;
And I, the while you talked to me,
I watched the gulls float lonesomely,
Till lost amid the hungry blue,
And loved you better than you knew.
"A Song" by Robert Burns Wilson
I do not ask—dear love—not I,
A jeweled crown to win ,
Nor robe, nor crown—nor do I cry
To those that guard the gates of heaven ,
That they should let me in.
Oh, when they talk of far-off strands,
I have no heart to pray,
So lonely seem those heavenly lands,
I feel no wish for angel hands
To wipe my tears away.
I care not for the joyous throng,
My soul could never share
The endless bliss—the happy song;
How long the days, O God, how long,
If I should miss thee there!
Nay, love; I only could be blest
Close by thy side to be,
To hold thy hand—to lean at rest,
Forever on thy faithful breast,
That would be heaven for me.
"A Fantasy" by Arlo Bates
If there were a thousand years
Between my life and me,
And as in an age-dim to me
I might its story see,—
How mystic and sweet and strange,
Like some old tale, would be
The anguish that now I know
In my hopeless love for thee!
"Life" by Unknown
We meet and part; the world is wide;
We journey onward side by side
A little way, and then again
Our paths diverge; a little pain,
A silent yearning of the heart
For what had grown of life a part,
A feeling of somewhat bereft,
A closer clasp on what is left,
A shadow passing o'er the sun,
Then gone, and light again has come.
We meet and part, and then forget,
And life holds blessings for us yet.
"I Thought Of You" by Sara Teasdale
I thought of you and how you love this beauty,
And walking up the long beach all alone
I heard the waves breaking in measured thunder
As you and I once heard their monotone.
Around me were the echoing dunes, beyond me
The cold and sparkling silver of the sea,
We two will pass through death and ages lengthen
Before you hear that sound again with me.
"Love Me" by Sara Teasdale
Brown-thrush singing all day long
In the leaves above me,
Take my love this April song,
"Love me, love me, love me!"
When he harkens what you say,
Bid him, lest he miss me,
Leave his work or leave his play,
And kiss me, kiss me, kiss me!
Poems to Win Back Your Ex for Her
"Love's Billet Doux" by Richard Charles Jackson
Go, sweet flower,
Since all thou hast to give is sweetness;
A fragrance passing rich and fairest,
Love to dower.
Go, my sweet,
My ever fragrant nursling-floret
Since all benign thy form is clinging,
Round my feet.
Go, my love,
And take my greeting best and fondest ,
Sincerest love to friend the fairest,
My fair dove.
Go, sweet flower,
And tell my darling how I love him!
Go, tell him of my heart's pure loving,
Every hour!
"A Prayer" by Sara Teasdale
Until I lose my soul and lie
Blind to the beauty of the earth,
Deaf tho' a lyric wind goes by,
Dumb in a storm of mirth;
Until my heart is quenched at length
And I have left the land of men,
Oh let me love with all my strength
Careless if I am loved again.
"I Am Not Yours" by Sara Teasdale
I am not yours, not lost in you,
Not lost, altho' I long to be
Lost as a candle lit at noon,
Lost as a snow-flake in the sea.
You love me, and I find you still
A spirit beautiful and bright,
Yet I am I, who long to be
Lost as a light is lost in light.
Oh plunge me deep in love—put out
My senses, leave me deaf and blind,
Swept by the tempest of your love,
A taper in a rushing wind.
"The Amour of Abelard" by Richard Charles Jackson
Like the roses-may true love
diffuse its sweets around,
While the lilies of the field
weep o'er the fallow ground.
Sullen earthly vessels fail
to fill that purpose high,
While a duty bids us rise
to view the azure sky.
As we seek perfection's ways
down where the cowslips blow,
Oh! to rise in thought to dwell
where joys perennial flow.
Spring's all glorious environment
is rapture set on fire
Love for evermore upfill'd
with sweetness of desire.
Love for evermore the good,
the true, and pure of heart!
Thus may love rejoice again
to take the better part.
"When Stars Are In The Quiet Skies" by Sir Edward Bulwer Lytton
When stars are in the quiet skies
Then most I pine for thee;
Bend on me then thy tender eyes,
As stars look on the sea!
For thoughts, like waves that glide by night,
Are stillest when they shine;
Mine earthly love lies hushed in light
Beneath the heaven of thine.
There is an hour when angels keep
Familiar watch o'er men,
When coarser souls are wrapped in sleep:
Sweet spirit, meet me then!
There is an hour when holy dreams
Through slumber fairest glide,
And in that mystic hour it seems
Thou shouldst be by my side.
My thoughts of thee too sacred are.
For daylight's common beam:
I can but know thee as my star,
My angel, and my dream!
When stars are in the quiet skies,
Then most I pine for thee;
Bend on me then thy tender eyes,
As stars look on the sea!
"Because" by Adelaide Anne Procter
It is not because your heart is mine—mine only —
Mine alone;
It is not because you chose me, weak and lonely,
For your own;
Not because the earth is fairer, and the skies
Spread above you
Are more radiant for the shining of your eyes—
That I love you!
It is not because the world's perplexèd meaning
Grows more clear;
And the Parapets of Heaven, with angels leaning,
Seem more near;
And Nature sings of praise with all her voices
Since yours spoke,
Since within my silent heart, that now rejoices,
Love awoke!
Nay, not even because your hand holds heart and life;
At your will
Soothing, hushing all its discord, making strife
Calm and still;
Teaching Trust to fold her wings, nor ever roam
From her nest;
Teaching Love that her securest, safest home
Must be Rest.
Butbecause this human Love, though true and sweet
Yours and mine —
Has been sent by Love more tender, more complete,
More divine;
That it leads our hearts to rest at last in Heaven,
Far above you;
Do I take you as a gift that God has given —
And I love you!
"Love's Fulfilling" by H. H.
Oh Love is weak
Which counts the answers and the gains,
Weighs all the losses and the pains,
And eagerly each fond word drains
A joy to seek.
When Love is strong,
It never tarries to take heed,
Or know if its return exceed
Its gift; in its sweet haste no greed,
No strifes belong.
It hardly asks
If it be loved at all; to take
So barren seems, when it can make
Such bliss, for the beloved sake,
Of bitter tasks.
Its ecstasy
Could find hard death so beauteous,
It sees through tears how Christ loved us,
And speaks, in saying " I love thus,"
No blasphemy.
So much we miss
If love is weak, so much we gain
If love is strong, God thinks no pain
Too sharp or lasting to ordain
To teach us this.
"Do I Love Thee?" by John Godfrey Saxe
Do I love thee? Ask the bee
If she loves the flowery lea,
Where the honeysuckle blows
And the fragrant clover grows.
As she answers, yes or no,
Darling! take my answer so.
Do I love thee? Ask the bird
When her matin song is heard,
If she loves the sky so fair,
Fleecy cloud and liquid air.
As she answers, yes or no,
Darling! take my answer so.
Do I love thee? Ask the flower
If she loves the vernal shower,
Or the kisses of the sun,
Or the dew, when day is done.
As she answers, yes or no,
Darling! take my answer so.
"If Love Should Come Again" by Bayard Taylor
If Love should come again, I ask my heart,
In tender tremors, not unmixed with pain,
Couldst thou be calm, nor feel thy ancient smart,
If Love should come again?
Couldst thou unbar the chambers where his nest
So long was made, and made, alas! in vain,
Nor with embarrassed welcome chill the guest,
If Love should come again?
Would Love his ruined quarters recognize
Where shrouded pictures of the past remain,
And gently turn them with forgiving eyes,
If Love should come again?
Would bliss, in milder type, spring up anew,
As silent craters with the scarlet stain
Of flowers repeat the lava's ancient hue,
If Love should come again?
Would Fate, relenting, sheathe the cruel blade
Whereby the angel of thy youth was slain,
That thou might'st all possess him, unafraid,
If Love should come again?
In vain I ask. My heart makes no reply,
But echoes evermore the sweet refrain ,
Till, trembling lest it seem a wish, I sigh,
If Love should come again!
"Song" by Joaquin Miller
There is many a love in the land, my love,
But never a love like this is;
Then kill me dead with your love, my love,
And cover me up with kisses.
So kill me dead and cover me deep
Where never a soul discovers;
Deep in your heart to sleep, to sleep,
In the darlingest tomb of lovers.
"Impatience" by Ella Wheeler Wilcox
How can I wait until you come to me?
The once fleet mornings linger by the way;
Their sunny smiles touched with malicious glee
At my unrest, they seem to pause and play
Like truant children, while I sigh and say,
How can I wait?
How can I wait? Of old, the rapid hours
Refused to pause or loiter with me long;
But now they idly fill my hands with flowers,
And make no haste, but slowly stroll among
The summer blooms, not heeding my one song,
How can I wait?
How can I wait? The nights alone are kind;
They reach forth to a future day, and bring
Sweet dreams of you to people all my mind,
And time speeds by ou light and airy wing.
I feast upon your face, I no more sing,
How can I wait?
How can I wait? The morning breaks the spell
A pitying night has flung upon my soul.
You are not near me, and I know full well
My heart has need of patience and control;
Before we meet, hours, days, and weeks must roll,
How can I wait?
How can I wait? Oh, love, how can I wait
Until the sunlight of your eyes shall shine
Upon my world that seems so desolate?
Until your hand-clasp warms my blood like wine;
Until you come again, O love of mine,
How can I wait?
"Love Song" by Amélie Rives-Chanler
The moonshines pale in the Western sky,
Like a pearl set over a brow that blushes,
There is many a homeward bird in the air,
And the hedges thrill with the thrushes.
Though my love be further away from me
Than the East from the West, or the Day
from the Night,
I have turned my face to his dwelling-place,
And I bid him "Good-night," "good-night."
Though he less can feel my hurrying breath
Than the tree the bird that lilts on its bough,
Yet since the winds Love's messengers be,
They will bear him my kisses, I trow! —
O moon! shine first on my lips and then
Go shine on the forehead of him I love!
He will dream perchance that an angel's wing
Has quivered his brow above! —
And sing, ye birds, in his ears the song
My heart is singing within my breast;
It will thrill his heartstrings with ecstasy,
And possess his soul with rest.
Ye, too, O fragrance of earth and flower,
And voices of night in May!
Watch near him until in the Eastern field
Blossom the roses of day.
But thou, O wind! lay close on his lips
The kisses thou hast in thy flight,
And he will stir in his sleep, and wake,
And whisper— " My heart—good-night."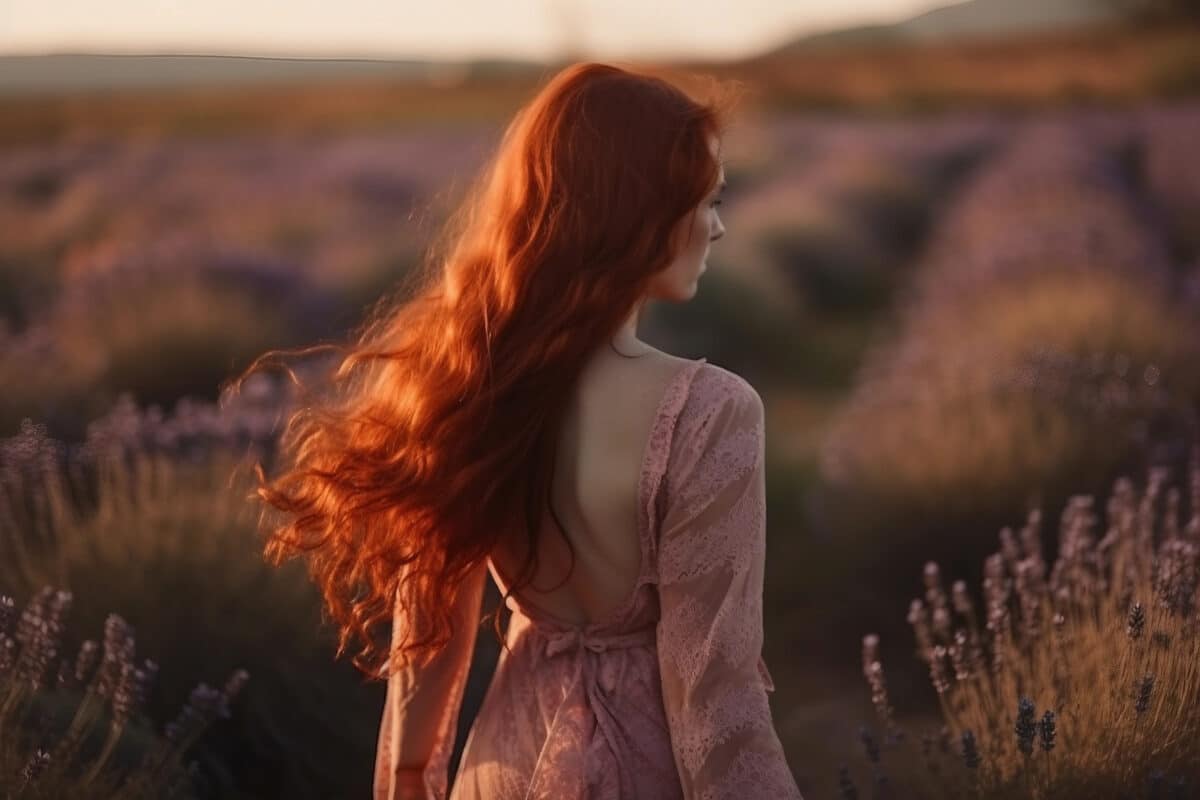 "Into The Dark" by Jessie F. O'Donnell
I gaze into the dark, O Love!
I gaze into the dark,
The creeping shadows chill me; and the Night,
With wide-outreaching arms, holds thee afar.
O yearning eyes! Your love, 'midst wondrous light
More fair than falls from noon-ray or from star,
Smiles out into the dark.
I reach into the dark , O Love!
I reach into the dark .
I cannot find thee; and my groping hands
Touch only memories and phantom shapes.
O empty arms! Be glad of those sweet lands
Wherein your love all loneliness escapes,
And smiles into the dark.
I call into the dark, O Love!
I call into the dark.
There comes from out the hush below, above,
No answer but my own quick-fluttered breath.
O doubting heart! Dost thou not know thy love,
Across the awful silentness of death,
Smiles at thee through the dark?
"The Sunshine Of Thine Eyes" by George Parsons Lathrop
The sunshine of thine eyes,
O still, celestial beam!
Whatever it touches it fills
With the light of its lambent gleam.
The sunshine of thine eyes,
O let it fall on me!
Though I be but a mote in the air,
I could turn to gold for thee.
"Do You" by Unknown
Do you feel sometimes in your dreaming
The weight of my head on your breast?
Or the velvety touch of my kisses
On your lips in passion impressed?
Do you hold me sometimes in your dreaming
In a rapturous clasp on your heart?
Or cry in the depth of your yearning
" 'T is cruel to keep us apart?"
Does my hand with its lingering caresses
Touch yours with its magic again,
Till starting you wake from the pressure
To find that your dreaming was vain?
Though light as the fall of a rose leaf,
You'd feel the sweet weight of my kiss,
And starting you'd waken to kiss me,
And taste love's ineffable bliss?
Ah! never again shall I see you,
Nor look in your proud, grand face,
Ne'er feel the sweet balm of your kisses,
Or thrill to your tender embrace.
For our lives lie asunder forever,
More wide than the cruel sea,
But I love you! I love you! I love you!
And in dreams I will linger with thee.
"I Wonder Why" by Ella Wheeler Wilcox
Do you remember that glorious June
When we were lovers, you and I?
Something there was in the robin's tune,
Something there was in earth and sky,
That was never before, and never since then.
I wonder why.
Do you remember the bridge we crossed,
And lingered to see the ships go by,
With snowy sails to the free winds tossed?
I never pass that bridge but I sigh
With a sense at my heart as of something lost.
I wonder why.
Do you remember the song we sung,
Under the beautiful starlit sky?
The world was bright, and our hearts were young –
I cannot forget though I try and try.
How you smiled in my eyes while the echoes rung.
I wonder why.
Do you remember how debonair
The new moon shone when we said good-bye?
How it listened and smiled when we parted there?
I shall hate the new moon until I die –
Hate it for ever, nor think it fair.
I wonder why.
"Love Is Blind" by John Le Gay Brereton
And can you tell me Love is blind
Because your faults he will not find,
Because the image that he sees
Is one of splendid mysteries?
And if he lack the power to look
On what he will, as on a book,
And read therein the heart of it,
Why are his ways with wonder lit?
Why think you he should bind his eyes
And hide the many-tinted skies,
But that he sees too well to trust
The shadows on an orb of dust?
For he hath vision keener far
Than poring Thought's and Fancy's are
An inward vision, full and clear
When night has flung her mantle sheer
Across the world we stumble through
In search of Truth's evasive clue.
He looks, and straight there fall away
The flutt'ring rags of your array,
The far-fet gem, th' indecent drape,
The pads that mar the perfect shape,
And naked to his reverent view
Is beauty's self, essential you.